News
>
Celebrity Gossip
March 13, 2008 08:13:34 GMT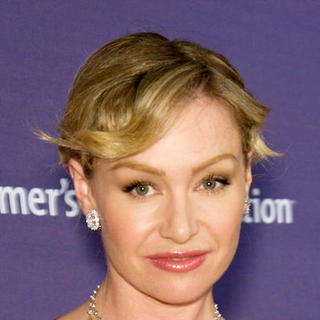 Showing her tribute to murdered homosexual Lawrence King, is following in the footstep of her same-sex partner who's been outspoken to stop hate towards gays by signing to star in a new public service announcement TV ad. The PSA came just days after Ellen tearfully honored the gay teen, claimed she was deeply affected by the murder of King during an emotional outburst on her TV show last month.

King, 15, was shot in the head at his Oxnard, California, junior high school back on February 12 reportedly for being a homosexual. Fellow classmate Brandon McInerney, 14, has been charged with the killing. Days before he was murdered, King had apparently asked McInerney to be his valentine.

News
>
Celebrity Gossip
March 13, 2008 07:32:36 GMT

has been arrested on suspicion of weapons and drug possession outside his New Jersey home. The rap star was arrested last week near the entrance of his home in Teaneck's gated Glenpointe community.

New York's Daily News has reported that Santana, born LaRon Louis James, was pulled over in his Bentley by police last week for driving with a suspended license. The arresting officer claimed he smelled the odor of marijuana and allegedly saw a "green leafy substance", Dutch Masters and White Owl cigars on the car's center console.

News
>
Movie News
March 13, 2008 07:29:44 GMT
The co-star of in the acclaimed comedy film "" is reportedly set to develop a new "Muppet" movie "Untitled Muppet Project". Variety reported that the actor/screenwriter has been signed by Walt Disney Pictures to scribble the yet to be titled feature film project.

In penning the film, the "How I Met Your Mother" star will be aided by "" scripter Nicholas Stoller, who has also been tapped to direct the project. The 28-year-old actor's character in "" makes a "Drakula" musical which is performed by and it eventually helped him to nail the deal following a meeting with Disney's executive Kristin Burr.

News
>
Movie News
March 13, 2008 06:33:48 GMT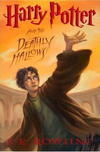 Earlier rumors claiming that the last "Harry Potter" series will be made into two films are indeed true. According to Los Angeles Times, Warner Bros. Pictures and the producers of the highly successful film series will be announcing about the splitting of the seventh Harry Potter book entitled "Harry Potter and the Deathly Hallows" on Thursday, March 13.

L.A. Times reported further that the two final films will be simply named "" and "". The two films will be directed by "" helmer David Yates and written by Steve Kloves. It is expected to hit the theaters in November 2010 and in May 2011 respectively.

News
>
Celebrity Gossip
March 13, 2008 06:26:14 GMT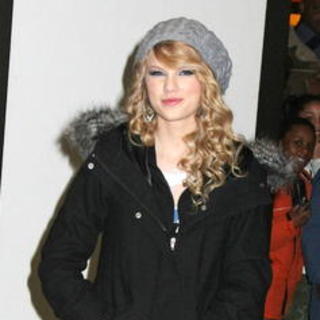 and are about to be turned into dolls. Both country music singers have signed agreements to lend their likeness for new line of dolls.

Toy company Jakks Pacific will make physical fashion dolls of Taylor that will feature her best known fashions and appropriate accessories, including a crystal guitar. "When I was a little girl, I dreamed of becoming a country music star and having my very own fashion doll line," Taylor commented. "Now it's come true! I can't wait to see little girls play with my doll and rock out with my crystal guitar."

News
>
Celebrity Gossip
March 13, 2008 04:57:05 GMT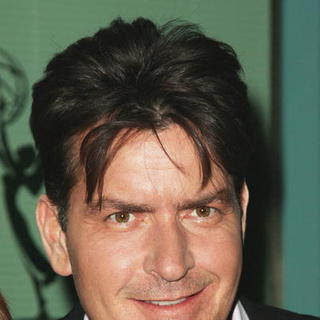 Is a Golden Globe Award-winning and Emmy-nominated actor, is lending his face to help sell Hanes underwear. Has signed on to be the new face of Hanes, he will be featured alongside basketball star in an upcoming advertising campaign for the brand.

No further details being disclosed on the advertising campaign just yet. Nor does it is mentioned on when the ads will marry the street.

News
>
Music News
March 13, 2008 04:32:34 GMT

New details on 's upcoming album have been outed by frontman Matt Bellamy. The rock band who are recording their fifth effort will pick dancey kind of materials that pretty much are inspired by their 2006 release "".

"I think on the next album I'd like to do at least one 15-minute space-rock solo," Bellamy told NME. "Apart from that, 'Supermassive Black Hole' (their 2006 single) opened up a new area for us of dancing, grooving, rhythm section-dominated songs. I'd love to do more stuff like that really."

News
>
Celebrity Gossip
March 13, 2008 04:02:31 GMT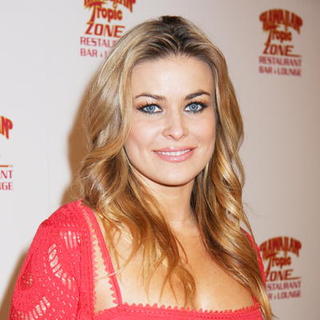 Having her love life becomes the subject of intensive media publication would not keep away from dating scene. The glamour model, television personality, dancer, singer, actress and sex symbol is single no more with her being reported to be dating rocker Rob Patterson.

Electra and Patterson reportedly have been quietly dating for months. No official verification nor denial from both parties about the dating report.

News
>
Music News
March 13, 2008 03:58:56 GMT
There have been rumors swirling around that the reunited will also appear at Lollapalooza. According to The Chicago Sun-Times, the rock band will join other rumored acts like , and at the festival taking place on August 1 to 3 in Grant Park, Chicago.

The official line-up of the music festival will only be announced next month, but should the four bands really are on the bill, then this would be one of the biggest and most-anticipated events of the year. C3, the Texas-based company that is behind the festival will not confirm any of the act, stating that they cannot confirm or deny anything at the moment.

News
>
Celebrity Gossip
March 13, 2008 03:39:29 GMT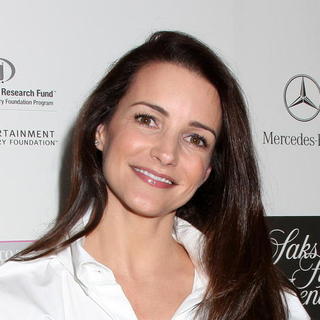 Win a "Sex and the City experience" with . The Golden Globe and Emmy award-nominated actress best known for the role of Charlotte York on HBO's "Sex and the City" is auctioning off two VIP tickets to the "" movie premiere in New York City in a bid to raise money for charity.

Davis is offering a pair of tickets to the May 2008 premiere of the comedy romance flick in an online sale on auction Website . All funds raised from the sale will go to charity Oxfam America, which is an international relief and development organization that creates lasting solutions to poverty, hunger and injustice.

News
>
Music News
March 13, 2008 03:23:28 GMT

Rapper aka Baby Gangsta is now done with his album release, to be titled "Too Hood 2 B Hollywood" that he has been since September last year. This will be his first release under Atlantic Records.

The first single lifted from the album would be "Ya Heard Me" that is produced by Cool & Dre and features three renown rappers, , and . The single is set to take impact this Spring while the album will hit the stores in July via Grand Hustle/Atlantic Records.

News
>
Celebrity Gossip
March 13, 2008 03:09:02 GMT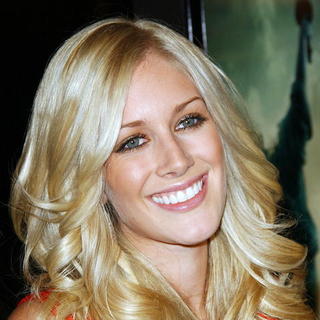 Never to shy away from putting her name on any product possible, is following in the footstep of her "The Hills" rival by launching her own budget fashion line. Heidi's fashion line will go under the name of "Heidiwood."

The collection is designed for girls between the ages of 16 and 21. It will include brightly colored cotton jersey dresses, graphic tees, oversize handbags, evening clutches and gold, silver and zebra print jewelry.

News
>
Movie News
March 13, 2008 02:56:26 GMT

The first trailer of the much anticipated action movie "" has come out online. The high definition video footage from the film starring and runs for about 2 minutes.

The compilation of the film's clips starts with the night shot of a house while in the background, it can be heard Norton's character Bruce Banner explaining to Doc Samson, Banner's friend and psychologist that he has a problem with controlling his personality. "I've got a problem," he begins, "There are aspects of my personality that I can't control." Then, the shot changes to a scene showing Norton's eyes becoming emerald green and the chaos began.

News
>
Music News
March 13, 2008 02:54:01 GMT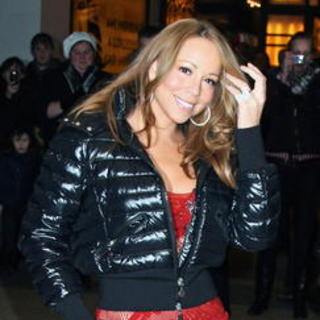 is doing a favor for fellow Def Jam artist by replacing the sick singer on "Saturday Night Live". Jackson pulls out of the gig that supposes to take place this weekend after being admitted to a Los Angeles hospital on Monday (March 10) for what was described as shortness of breath.

Organizers confirmed that Carey will appear on the Saturday show which will be guest hosted by Jonah Hill. This would be the first time Carey would appear on the show in nearly a decade for the last time she was on the show was on November 1997. According to , she will perform "Migrate" and "Touch My Body", songs from her upcoming album, "".

News
>
Celebrity Gossip
March 13, 2008 02:40:42 GMT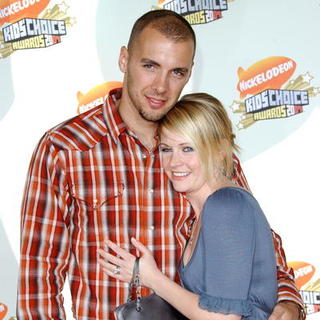 is a mother again. The actress and director gave birth to a son, her second one with husband Mark Wilkerson, Wednesday, March 12.

Confirming the news, a representative for the couple detailed to People that the newborn baby was named Braydon Hart Wilkerson. He was born at 3 P.M. in Los Angeles after 10 hours of labor, weighing 7 lbs., 3 oz.