News
>
TV News
February 24, 2009 08:52:17 GMT

The kiss between Delko and Calleigh occurs on the "" next week's episode. In "Sink or Swim", the future of Delko in CSI is threatened just as his relationship with Calleigh moves to the next level. He is taken away to prison by the INS for failing to address the issue of his forged birth certificate and when he reaches out to his father for help, he gets none.

Pirates takes over a luxury yacht owned by defense attorney Derek Powell (guest star ) who was suspected of protecting a criminal in a previous episode. Horatio and the team investigate the murder of Powell's fiancee Nadine Walcott but the case is sidetracked when Delko who has the evidence against prime suspect Ken Taber, is thrown to jail.

News
>
Celebrity Gossip
February 24, 2009 08:27:16 GMT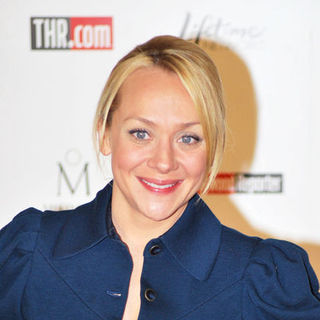 is pregnant with her second child with actor husband Jason Packham, the actress-comedian herself exclusively reveals to Life and Style. "Jason and I are so excited to be expecting our second child, a boy, this summer," so she says when expressing her joy over her forthcoming child.

Having her second pregnancy being written into the storyline of her TV series "," Nicole gushes, "I couldn't be more proud to be an actor working for such a wonderful group of women at Lifetime. They have been incredibly supportive, and we are looking forward to the viewers coming along for the ride with us." In addition to the baby boy she is carrying, Nicole and Jason also have another son, named Dashel Pierce Packham, who was born in May 2007.

News
>
Movie News
February 24, 2009 08:20:17 GMT

A man's perfect life is ruined when his dark past catches up with him in "" trailer. Telling the story of Jack Bishop, it is first displayed that Bishop lives the life of every man's dream as he has a beautiful wife and a happy, healthy daughter, Toby, as well as the career he always wanted. But when his daughter goes missing, his hidden dark secret from the past comes back to haunt him.

Desperate to find his daughter while his secret is unraveled bits by bits, he resorts to the powers of his long forgotten faith, La Santa Muerte, the protectors of the sinner and the worshippers of the dead. But, the power of the La Santa Muerte is stronger then he ever imagined as it reaches out to touch his family and reveals an even darker and unexpected web of lies and deceit.

News
>
Music News
February 24, 2009 08:18:28 GMT

A music video to promote Brick & Lace's new single "Bad To Di Bone" has been debuted. It features the seductive moves of the band's members Nyanda Thorbourne and Nailah Thorbourne when the two dance through the up-beat jam of the electronic track.

"Bad To Di Bone" is a new material which is believed to be listed in Brick & Lace's forthcoming second studio album. No information is available to give a clue on who has produced as well as written the song's lines though.

News
>
TV News
February 24, 2009 08:04:08 GMT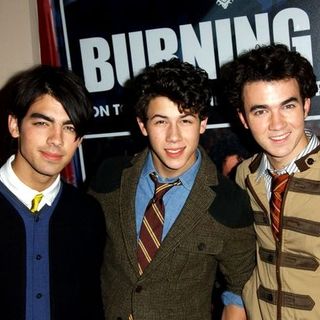 On its February 23 episode, plays an interesting game with on his show "". Instead of having the boys answering the questions solo, the show arranges a quiz called "Who Knows Jonas" where the band and a superfan compete on who knows about them better.

, and gather as a team, opposing a female fan named Jessi. If the band win, then they get to bring home Jessi's prized possession including her wallet, but if Jessi wins then she gets to see the band face to face, two tickets to the premiere of "" and their hair comb.

News
>
Celebrity Gossip
February 24, 2009 07:57:55 GMT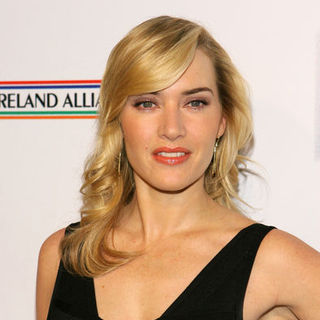 Playboy's boss Hugh Hefner has expressed his willingness to have Oscar-winning actress to pose naked for the men's magazine. "There's no question we would be interested in her," so he is quoted as telling Metro, adding that "it's a competitive market, more than it used to be, and certainly Kate Winslet would be most welcome in our pages."

In addition to Winslet, Hefner also would love to have popstars and featured on Playboy. He even praises Cole as "more attractive" than Allen. Nevertheless, no comment just yet from either Winslet, Allen, or Cole regarding Hefner's offer.

News
>
Movie News
February 24, 2009 07:38:30 GMT

Parts of the Rorschach's journal scenes in forthcoming live-action "" have been unraveled via an extended new clip. More than three minutes long and opened with an introduction by director Zack Snyder, the clip contains two back-to-back scenes, emphasizing on what Rorschach did on October 12, 1985 and October 13, 1985.

The first half of the clip starts with Rorschach walking towards the Comedian's apartment. Explaining that the city is afraid of him because he has seen its true face, he climbs to the apartment which has been strapped with police lines with the help of a grapple gun. Inside the crime scene, he investigates on what is left and finds the Minutemen pictures.

News
>
Music News
February 24, 2009 07:29:17 GMT
's new album may feature a contribution from Jimmy Edgar as the Detroit-based electronic music artist has said to be in studio to make music for Justin's next effort. "After my tour, I'm taking a trip to work on Justin Timberlakes new album for a few weeks," so he writes in post on Everything Is Chemical.

Justin Timberlake has released two solo studio albums; "" and "" since parting ways with in 2002. He has also been involved in other artists' projects, such as lending his vocals to 's single "4 Minutes", 's song "Dead and Gone" and 's track "Love and Sex and Magic". He also writes songs for such big singers as and .

News
>
Celebrity Gossip
February 24, 2009 07:20:45 GMT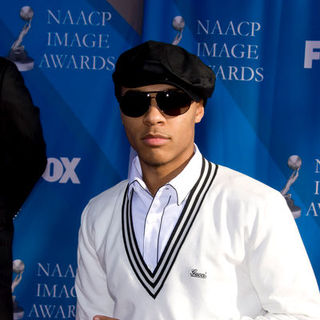 joins the range of celebrities who comment on and 's battery case, saying both of them "just need their space and ... need to deal with it." Moreover, Bow Wow also urges the media to stop exposing the music stars' alleged altercation because it will only make it harder for them to deal with the whole situation.

"I've been in a high profile relationship before and I know how it feels when everybody's in your business. It just puts more pressure. And the only way they're going to get over the situation is just to let them deal with it," Bow Wow told OK! magazine while promoting his new album "" at Planet Hollywood Times Square in N.Y.C. on February 23. "And that's what I really want to do. I'm praying for them both," he added.

News
>
TV News
February 24, 2009 07:18:01 GMT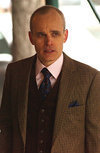 The preview of "" episode "Exposed" has arrived. Centering on The Hunter and his own agenda, the episode also gives a peek for the first time, Young Sylar and the kiss between Claire and newbie Alex.

As previously reported, the young Sylar is added into the story to support Sylar's quest in finding his father. The young version will be played by Joshua Rush who has appeared in an episode of "". In "Exposed", Sylar uncovers memories of his father that reveal info about his mom.

News
>
Movie News
February 24, 2009 06:57:51 GMT

"", the much talked-about second sequel for 1980s comedy movie could be heading to production late 2009. While promoting a new House of Blues in Boston, "Ghostbusters" star gave the revealing update for the project during a web chat with readers of The Boston Globe.

Asked about how the third installment of the "Ghostbusters" series is coming along and whether the movie will indeed be developed, the 56-year-old came up with this response, saying "Script is commenced early summer." He, in addition, gushed on when the production most likely takes place, noting "Hope to be in production by late fall 2009."

News
>
Celebrity Gossip
February 24, 2009 06:46:44 GMT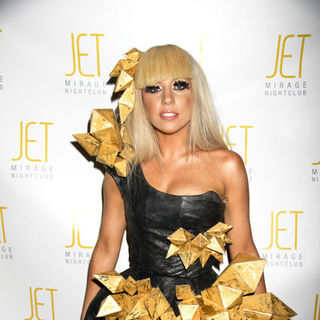 Nowadays music star claims she and aren't far different as they have lots of things in common. Comparing herself to the pop diva, GaGa tells The Times that she and Madonna share an "artistic intuition" which allows them to predict what is coming next.

"I think what Madonna and I share is that we are both fearless. We both have a lot of nerve," so GaGa boasts. "We're both Italian-American women, we both started out in the New York underground scene - and we both became famous when we dyed our hair blonde," GaGa goes on gushing.

News
>
TV News
February 24, 2009 06:44:16 GMT

After a big break, "" will return on March 16 with the episode called "The Age of Dissonance" and to fill in the gap, The CW have released three short promos. One is on Blair-Chuck chemistry, another one is Blair taking without paying and the last one is Serena slapping Dan to invigorate herself.

In the episode, Chuck is having trouble dealing with the mystery that was his father and the way in which his spare time was managed. Meanwhile, Nate catches Vanessa flirting with another guy, and at a moment of desperation, reluctantly turns to Blair for help.

News
>
Music News
February 24, 2009 06:26:41 GMT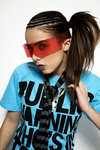 A music video to promote 's new track entitled "So Human" has been outed. Spoofing celebrity's appearance on the red carpet, it features the time she attends a red-carpet event in a casual outfit. While she is enjoying a conversation with a reporter, a supposed-to-be celebrity walks in but accidentally slips and falls to the floor just right in front of her.

"So Human" is a song sampling 's 1985 single "Close to Me". Released in U.S. on February 3, the track will be included in Lady Sovereign's sophomore studio album "", which marks her first experiment with Auto-Tune.

News
>
TV News
February 24, 2009 06:07:31 GMT

In the next "", the White House is trespassed by the terrorists and FOX will have it running for a two straight hours. Jack Bauer remains resolute to secure the nation as the international crisis hits home for the President and the mission of mastermind Jonas Hodges emerges. Occurring between "6:00 P.M. - 8:00 P.M.", the episode airs on March 2 starting at 8/7c.

Not even at the halfway point of this hellacious day, two planes have collided outside of D.C., there has been an attempt on a chemical plant in Ohio, the President's husband's life has been threatened and the nation remains at risk. When Dubaku's evil plan escalates to his boss, General Juma (guest star Tony Todd), the stakes are raised and steadfast President Taylor faces a deepening foreign policy dilemma.