News
>
TV News
February 14, 2009 06:28:08 GMT

Two new featurettes are released for "", dubbed Gossip Guide - "Speak of the Week". The first one is called "Blairanoid", the syndrome which is related to Blair's attitude while the second one is called "Ment-Whore", a twist to the word mentor aka Rachel.

Lesson number #39 teaches about "the belief that everyone is jealous of your perfection and therefore, out to get you." This leads to a side effect which is found in lesson number 14 "Dorot-Abuse". Dorota is the faithful maid in the Waldorf family who often keeps up with Blair's eccentricities and finds secrets within the family.

News
>
Movie News
February 14, 2009 06:24:13 GMT
Horror thriller "" has just got one spooky one-sheet for viewing pleasure. Posted exclusively by Bloody-Disgusting, the poster exposes one of the characters in the hair-rising film experiencing a physic phenomenon known as ectoplasm. Through the poster, it can be seen that a sort of visual physical substance is rushing out of the young boy's mouth to form a spiritual energy.

Said to be chronicling the true story of one family's supernatural ordeal, "The Haunting in Connecticut" follows Sara and Peter Campbell's family as they move into a new home in Connecticut. Settling into their new home, the family soon finds out that there is something wrong with the house as Sara and Peter's son, Matt, grows increasingly disturbed by the paranormal activity. But, when Sara seeks for help, their lives are suddenly put in grave danger.

News
>
Celebrity Gossip
February 14, 2009 06:22:22 GMT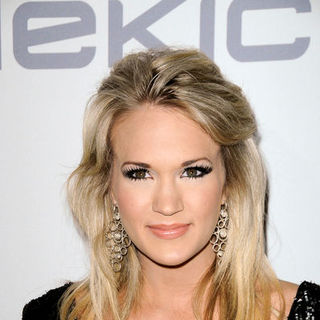 "I'm anti-Valentine's Day," so says who currently dates no one. She is quick to explain her statement though, saying that she thinks everyday should be Valentine's Day. "I don't believe - and this goes for anybody - your man shouldn't love you for one day out of 365. He should love you 365 days out of the year. I want Valentine's Day every day," she claims.

As for with whom she is going to spend this year's Valentine's Day, Carrie shares she will spend the day with her rat terrier called Ace. "He's here with me. We'll be on a plane together Saturday," the country music songstress tells reporters.

News
>
Celebrity Gossip
February 14, 2009 05:09:34 GMT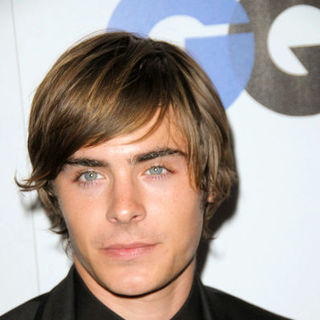 Witnessing his younger brother Dylan often becoming the target of verbal harassment, declares, "Bullying is one thing I hate in human nature." He recounts, "I have a younger brother, Dylan. There have been a couple of times where I've been out with him and someone has said a couple of words to him that were not nice, and I've had words back."

"I wasn't necessarily the subject of bullying, but I've witnessed it a whole lot. I still do at times in life. It doesn't stop happening at school, it can happen with adults," Zac explains. He goes on stating, "Personally if I had to deal with it, it never got to a situation where it could be considered bullying because I would find some clever way around it. I tend to make a joke. I defer everything with laughter. Even when it's blatantly disrespectful, I would just laugh it off, to avoid all confrontation, and I still use that on a daily basis."

News
>
Music News
February 14, 2009 05:09:31 GMT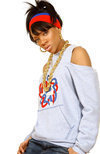 has released a music video for "Truly in Love", the single off her first studio album "". In the newly-premiered video, she is accompanied by street dance crew Fanny Pak, taking the stage, dancing and singing the song in a black-tie event. Then, she is seen approaching a hunk from audience and inviting him to join her on-stage.

"VYP: Voice of the Young People" has arrived in U.S. market since March 29. Produced by , Dr. Luke and The Runners among others, it only reached number 25 on Billboard Hot 200, selling 19,000 copies in its first week in stores.

News
>
TV News
February 14, 2009 04:55:09 GMT

The second season of Bravo TV's "" is ready to roll out with 16 contestants vying for the ultimate status. A bunch of clips are released, giving sneak peeks on the judging panel, the new mentor as well as the contestants' first challenge.

Returning for the show is host Tyson Beckford who will also be on hand to mentor the boys. The girls meanwhile, will get Australian supermodel Nicole Trunfio as their mentor. Her introduction is made on the second clip, right after the one which displays the show's opening credit. Sitting on the judges' seat meanwhile are designer Catherine Malandrino, model Jenny Shimizu, photographer Perou and international model scout Marlon.

News
>
Movie News
February 14, 2009 04:43:27 GMT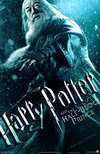 New video footage for "" will be made available to view on Saturday, February 21. MTV reported that they will present "exclusive new looks" at the sixth "Harry Potter" movie during the airing of their show "Spoilers", which will begin at 8:00 P.M. EST on the particular day.

Details on the so-called "new looks" for the movie aren't being shared by the network, but MTV listed "Half-Blood Prince" as among those which new footage will be revealed on the show, including "", "" and "". It is also unclear whether the footage promised will be similar to the one rumored to be broadcast during the 81st Annual Academy Awards telecast.

News
>
Music News
February 14, 2009 04:19:55 GMT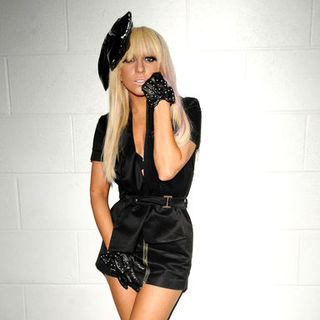 , who is best known for her raunchy stage act, is confirmed to make a collaboration with electronic dance music duo at this year's BRIT Awards. She is set to perform Dusty Springfield's 1989 hit single "Nothing Has Been Proved" at the event.

"It is going to be the raunchiest show the Brits has ever seen," a source from the event said. "The organizers wanted a female singer who would really shock to sing this track about the Keeler sex scandal. GaGa is the girl. She will be perfect. Don't expect many clothes."

News
>
TV News
February 14, 2009 04:18:42 GMT

MTV has confirmed its plan to chronicle the tumultuous romance of and in a special show, titled "Chris Brown & Rihanna: Love in Trouble." The show, which will be half-hour long, "will take a look at the couple's year-long relationship and will also examine the influence the alleged domestic violence between Brown's former stepfather and mother may have had on him," according to MTV.

The network, furthermore, reveals that the show will also give viewers a peek at the events that took place on the night the alleged altercation occurred on Sunday, February 8. It will, additionally, see the effect that the incident might have on other young people's love relationships in common and how they can prevent the same thing from happening to them. A relationship expert will be on hand to give advice to young people who are facing domestic violence issues.

News
>
Movie News
February 14, 2009 03:50:07 GMT

A quick promotional video for the special 60-second TV spots of "" has been released by FOX. Though extremely short, the promo video exhibits an individual look at some of the mutants as well as a cameo footage of young Cyclops in the action fantasy film.

In the promo, the mutants featured, ' Deadpool, 's Gambit, 's Sabretooth, Tahyna Tozzi's Emma Frost and 's Wolverine, are all seen showing bits of their skills. Meanwhile, the Cyclops' snippet displays the mutant flying and projecting his optic blast.

News
>
Music News
February 14, 2009 03:45:05 GMT
have reached out to their MySpace, stating their break-up rumor is untrue and confirming they have inked a new deal with record label. "It is true that the five girls will be doing various bits and pieces on their own outside of Girls Aloud this year," they wrote.

"We can confirm that there will be a brand new Girls Aloud album next year," the musical act explained more. "And that the band have just signed a new deal with Polydor/ Fascination for a minimum of three more albums."

News
>
Celebrity Gossip
February 14, 2009 03:33:32 GMT
Actor and film producer has become a father, for the sixth time, after his wife Christine Baumgartner gave birth to a baby boy on Thursday night, February 12 in Los Angeles. The newborn baby, named Hayes Logan Costner, weighed in at 8 pounds and 15 ounces at time of birth.

"Both mother and son are doing well," Kevin's representative, Arnold Robinson, confirmed in a statement. Hayes Logan is Kevin and Christine's second child. The 54-year-old star and the 34-year-old handbag designer welcomed their first child, son Cayden Wyatt, back in May 2007.

News
>
Movie News
February 14, 2009 03:05:32 GMT

Apple has got its hands on an exclusive clip from "". In the nearly two-minute clip, it can be seen that Phoebe, who is portrayed by 's sister , is staging one of the musical numbers in the family drama fantasy film. While she takes the stage with her friends, Principal Davis watches her from below and waits impatiently.

"Phoebe in Wonderland" is the fantastical tale of a young girl named Phoebe, who struggles to follow the rules. Longing to be in the school production of Alice in Wonderland, she finally lands a part on the production but her unconformable behavior jeopardizes her chance to star in it. Perplexed by her inability to get along with the rule-obsessed world around her, Phoebe seeks enlightenment and comfort from her unconventional drama teacher.

News
>
TV News
February 14, 2009 02:57:41 GMT

"" creator Shonda Rhimes says the rumors about and 's departure from the show are "interesting". Attending the NAACP Image Awards on Thursday, February 12 where the show was named Outstanding Drama Series, Rhimes emphasized that the exit is mere "rumors".

"That was absolutely taken out of context," she explained to People. "Things happen, and ... I think rumors become fact very easily. And you know I don't like to tell you what's going to happen on the show - but that is a rumor."

News
>
Celebrity Gossip
February 14, 2009 02:54:45 GMT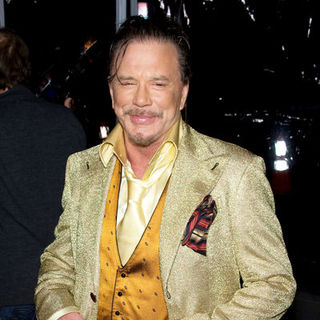 Contrary to rumors on the street, has confirmed he's not dating , telling reporters who asked him on that matter that he would "rather be on a deserted island with a gorilla!" than with the female rocker. Rourke was photographed and videotaped on the streets of London on Thursday, February 12 when he made the statement, of which is featured on TMZ.

Rumors of Mickey Rourke and Courtney Love dating were first brought to public's notice by Britain's The Mirror. In a report on Wednesday, February 11, the site claimed Rourke and Love have been secretly dating for three weeks after the actor sent her text messages during the Golden Globes on January 11, asking her to go on a date with him.