News
>
Movie News
January 03, 2008 06:12:41 GMT
Though it was rumored that "Die Hard" helmer John McTiernan is more likely to direct "Conan", a rumor surfaced that the "" helmer Xavier Gens is the new pick for director. The rumor was sparked by the director himself after he told Le Film Francais that he may direct the action adventure film.

If he is indeed directing the movie, Gens will work with the chosen producers, Boaz Davidson, George Furla, Joe Gatta, Avi Lerner and Fredrik Malmberg. He will also be using the script written by screenwriter Robert E. Howard.

News
>
Celebrity Gossip
January 03, 2008 06:05:55 GMT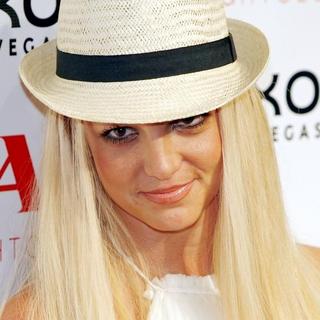 The high-powered firm of Trope and Trope has on Wednesday, January 2 filed legal papers in L.A. Superior Court, demanded to be relieved as ' attorneys in her tough custody battle with ex-husband .

In the , obtained by TMZ.com, attorney Tara Scott who acted as the legal representative for Sorrell Trope wrote, "There has been a breakdown in communications between [Britney] and Trope and Trope making further representation of her interests impossible."

News
>
Celebrity Gossip
January 03, 2008 05:10:12 GMT
Has been dominating major media headlines with her messy life and drugs addiction, is at it again following reports she's planning to renew her wedding vows with currently incarcerated husband Blake Fielder-Civil in prison on Friday, January 4.

The troubled pop starlet, according to Britain's Daily Star newspaper, is planning to visit Blake on Friday and the couple will reaffirm their commitment to each other in a low-key service. She reportedly hopes the ceremony will be a boost for Blake, who is currently being held at London's Pentonville Prison awaiting trial for conspiracy to pervert the course of justice and grievous bodily harm (GBH).

News
>
Music News
January 03, 2008 04:57:36 GMT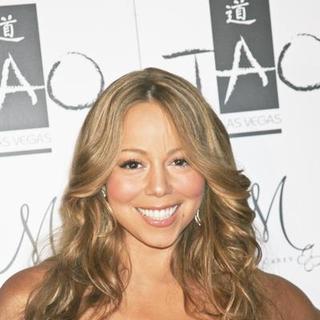 Rumors are circulating that will drop a single called 'Migrate' that features as the first one lifted from her highly-anticipated new album. After all, it fits the time frame where she stated that the single will be out in early 2008.

Carey who celebrated new year at Las Vegas' club TAO with several other musicians, reportedly performed the song 'Migrate' there, sparking speculation that it's one of her new materials.

News
>
Celebrity Gossip
January 03, 2008 04:43:46 GMT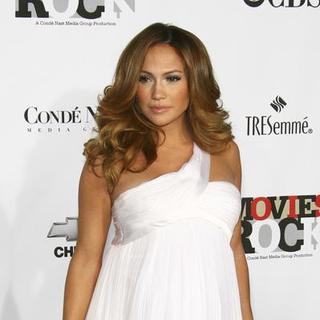 Has previously dismissed suggestions that she is converting to Scientology, , in fact, is said to have been planning a Scientology birth for her first child. Talks are heating up that the actress-singer wants to give birth naturally, in silence, and drugs free.

The silent birth, which is the preference of most Scientologists, is said to relieve the newborns of any stress the first week of their life. Scientologist couple and already practiced the guidelines when they had their first child, Suri, in April 2006.

News
>
Movie News
January 03, 2008 04:35:58 GMT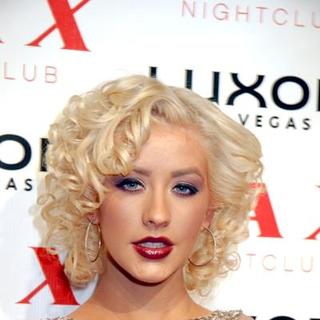 Successful pop singer is going to trade her signature voice with acting as it was reported that she has been signed to play in "Humboldt Park". Reportedly, the "Genie In A Bottle" singer will star alongside , and in the big screen.

According to reports, the news of Aguilera will star in the movie surfaces after a source revealed that Holmes shows that she is taking a risk by starring alongside the Grammy Awards winner. Apparently, the wife of "is trying to prove that she can do more than fluffy popcorn movies", as quoted from the source.

News
>
Music News
January 03, 2008 04:32:00 GMT
Rapper, actor and producer is back on the singing saddle. He had just released a music video that supports his first single out of upcoming studio album, ''.

The clip is for the song titled 'Gangsta Rap Made Me Do It'. The album itself, which would be his eight full-length, will be released during summer according to some reports. "It's better than anything you've ever heard before," Cube told MTV last year.

News
>
Movie News
January 03, 2008 04:01:42 GMT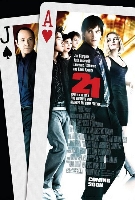 Columbia Pictures' film "" is set to be the opening film in the 15th annual South by Southwest Film Conference & Festival in Austin, Texas. The new drama thriller will screen at Austin's Paramount Theatre, on Friday, March 7, 2008, which will precede its premiere schedule on March 28.

About the choosing of the movie as the opening film, SXSW festival producer Matt Dentler commented, "'21' represents everything you want in an opening night film." He then added, "A really great production, very entertaining, a great cast and a talented crew. Plus, we know it's a film on many a radar, from the indie side as well as the Hollywood side."

News
>
Music News
January 03, 2008 03:59:07 GMT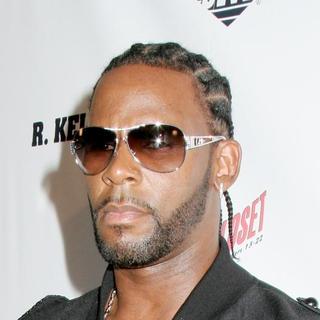 On the roots of , a statement has been released today (January 3) by the latter's lawyers regarding the situation. They insisted that the dropping of Ne-Yo, real name Shaffer Chimere Smith, from Kelly's 'Double Up' tour was pure contractual.

In a statement acquired by Undercover.com.au, Kelly's lawyers said, "The idea that had anything to do with Ne-Yo being dropped from the Double Up tour is just plain silly. As we said at the time, Ne-Yo was dropped because of a contractual dispute with the tour promoter, and in fact Ne-Yo is not suing Kelly but only the promoter."

News
>
Celebrity Gossip
January 03, 2008 03:57:14 GMT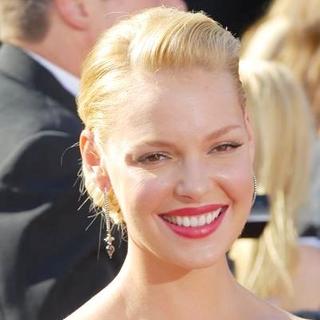 Got exactly what she wanted for Christmas, which was a winter wonderland wedding to singer boyfriend , shared her wedding bliss to OK! Magazine in its January 14 issue, on newsstands now.

On her Christmas-themed wedding ceremony, the "Grey's Anatomy" star revealed that neither she nor Kelley "was thinking" to have one, saying "Originally it was because I only get two weeks a year for my Christmas vacation ... but then we really got excited about it."

News
>
Celebrity Gossip
January 03, 2008 03:38:14 GMT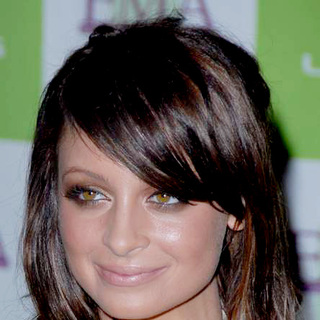 Is due to give birth any day now, reportedly had health scare over the Christmas holiday.

The expectant mother, according to Star Magazine, became dizzy and disorientated at boyfriend Joel Madden's California home on December 26 morning and had to be rushed off to the doctor.

News
>
Music News
January 03, 2008 03:14:17 GMT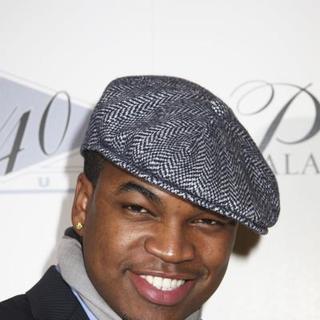 Apparently has not forgotten how he was . The singer, who was tapped as Kelly's supporting act, filed a lawsuit last week in Los Angeles Superior Court, involving a six-figure money.

Together with Compound Touring Inc., Ne-Yo whose born name is Shaffer Smith, filed the suit against Rowe Entertainment Inc. that acts as the tour's promoter, citing breach of contract and violation of the right of publicity. Ne-Yo who reportedly only given $50,000, now demands the remaining $735,000 that was agreed when he was signed alongside the 'not-fired' and .

News
>
Celebrity Gossip
January 03, 2008 02:56:49 GMT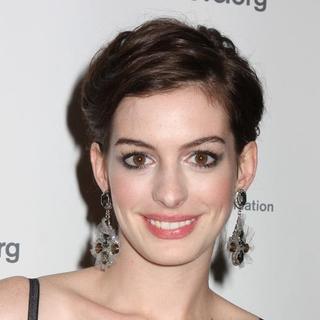 Is a red carpet regular, has been tapped as the new "brand ambassador" of cosmetics giant Lancome.

Concerning her deal, the movie beauty will front a new advertising campaign by the international brand for a new fragrance which will be launched September later this year.

News
>
Celebrity Gossip
January 03, 2008 01:55:24 GMT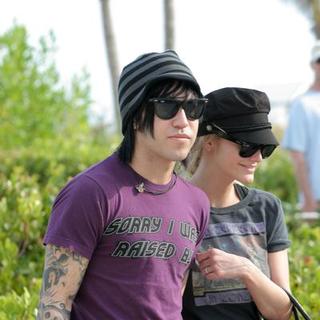 Has been spotted sporting a ring on her engagement finger, is rumored to have engaged to longtime boyfriend over Christmas. She, however, denied the engagement rumors.

Ashlee and Pete spent the holiday at the Simpsons family's home in Texas before then celebrating New Year's Eve on Shore Club in Miami, Fla. It was during that time that the 23-years-old singer showed off her ring to photographers who quickly came to conclusion that she and Pete have engaged.

News
>
Movie News
January 02, 2008 09:30:11 GMT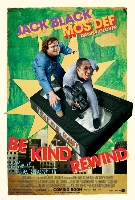 Coming up with a unique idea in promoting his latest directorial effort "", Michel Gondry will open a "Sweeding movie studio" at New York City's art gallery Deitch Projects and run it from January 24 to March 1, 2008 , the filmmaker has revealed to the LA Times.

"Groups of people walk in and will have access to a workshop," he told the paper. "There is a very simple protocol: You shoot in camera, edit while you shoot - which means you stop the camera when you want to go to the next scene, you don't edit. Story lines last five to 10 minutes. And most of the exhibition will be a mini back lot with 15 little sets. In two hours, you can walk in, create a story, shoot a movie, watch it in the screening movie. Then you leave and take a copy."