News
>
Celebrity Gossip
April 25, 2008 01:39:19 GMT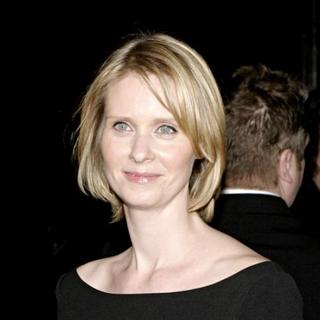 Every cloud has a silver lining and knows that. The actress who's best known for her portrayal of lawyer Miranda Hobbes in the popular HBO comedy-drama "Sex and the City" has apparently found a blessing in disguise as her 2006 secret breast cancer battle prompts her to have the willingness to wed lesbian lover Christine Marinoni.

Being diagnosed with breast cancer way back in 2006, it was not until recently that Cynthia talked openly about it during an interview on "Good Morning America". Broke her silence on that matter, she openly discussed such matters, as her fear, decision to keep that matter private, and also how she handled the situation with her kids.

News
>
Movie News
April 24, 2008 10:00:54 GMT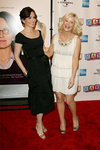 Setting eyes on Friday, April 25, for its theatrical debut, the Universal Pictures' comedy "" celebrated its premiere on Wednesday, April 23 at the Ziegfeld Theater in Midtown New York City. The special red carpet event was held at the Tribeca Film Festival and was attended by many of its stars, including , , , and .

Fey who walked on the red carpet wearing black dress expressed her excitement on screening the movie at the film fest saying, "I'm so thrilled to be part of this. I've been able to work in entertainment and only have to live in Chicago and New York, (and it) is an unbelievable blessing." Her co-star, Poehler who came to the event wearing Alberta Ferretti and accompanied by her actor husband , then added, "It's honestly awesome to be able to have this premiere in New York. It's such a New York film for us. We shot it here."

News
>
Music News
April 24, 2008 09:25:41 GMT

were hailed as the recipient of Best Album of the Year through their 2007 effort "" at the first ever NME Awards USA. Their win was selected by fans via on-line votes that favored the band's album over the other nominees which are The Hold Steady's "Girls And Boys of America", ' "", 's "" and ' "".

The band which is fronted by did not attend the show but sent in a video acceptance speech. They said, "Number One Record - thanks very much for that. It's good to see NME making its way over here into the States, because they've been good friends of ours over in the UK for a long time."

News
>
Movie News
April 24, 2008 09:16:16 GMT

Surprise came from the American Idol's result show on Wednesday, April 23 as the singing competition show revealed the new trailer of action drama "". The trailer that runs for two minutes flat has been outed by Columbia Pictures and offers a different look into the film starring , and .

Opened simply with a shining logo "Hancock", the trailer begins with a cop chase action with chopper hovering above and car rolls down the highway. Out of nowhere comes out a flying man with a bottle of liquor in his hand. As he heads towards the highway, he avoids a plane and as a consequence, he strikes a directional board and falls directly on the back of the criminal's car.

News
>
Celebrity Gossip
April 24, 2008 08:46:36 GMT
Rapper-producer and his wife, R'n'B singer Mashonda, are heading for splitsville. The couple have been married since 2004. They are parents to son Kassem Jr., who was born in January 2007.

A spokesperson for Swizz Beatz declined to elaborate on the reason behind the couple's split, yet claimed the separation was "on amicable terms". "Their union was one shared in love and deep admiration for one another. For the last seven months, the two have been working on establishing a formidable friendship, being great parents to their son, and remaining great supporters of each other's careers," the representative told AllHipHop. "The couple has asked that their privacy be respected at this time."

News
>
Movie News
April 24, 2008 08:28:38 GMT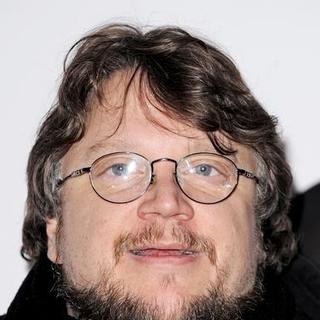 Though "" won't be coming out in the theaters until July 11, plans for the follow-up to the action sci-fi film have been made. And apparently, it would generate mixed thought from the fans since report suggested that though a third film may be made, it would be the last "Hellboy" film.

Talking to SciFi, director Guillermo del Toro revealed that whether the third "Hellboy" film will be brought up to the big screen or not depends on the outcome of the upcoming sequel. The good news is he has prepared ideas for it, but on a downer side, he insisted that he won't do more than that. "If there was ever a third one, I would really make sure that we at least sign a contract that there is no more," explained the filmmaker. "No prequels and no sequels: nothing. If that happens, then there is a third one we have planned, and the seeds are planted in this film."

News
>
Celebrity Gossip
April 24, 2008 07:49:04 GMT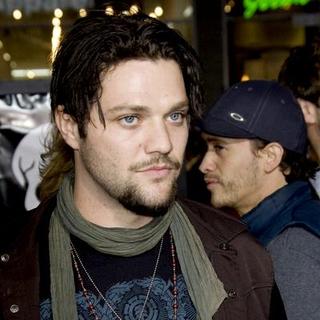 Another Hollywood notable figure bites the dust. , who's best known for his starring role in MTV's "Jackass", has become the other celebrity being caught in sex tape scandal. Rumors on the street said racy footage of the star is set to be released on a pay-per-view website.

Margera is allegedly shown in the much-talked tape performing sex acts with blonde Lindsay Hughes, the fiancee of New York radio host Gregg Hughes, who alongside Anthony Cumia famous as the hosts of "The Opie & Anthony Show", a talk radio program airing on XM Satellite Radio, XM Canada, DirecTV, and syndicated on terrestrial radio stations nationwide. Per U.S. magazine Steppin' Out the tape has been obtained by Gregg's former employee.

News
>
Movie News
April 24, 2008 07:16:33 GMT

As the film line up for the 2008 Cannes Film Festival was announced on a press conference held at Intercontinental Le Grand Hotel, Paris on Wednesday, April 23, it is revealed that the prestigious film festival will be made merry by the screening of several highly awaited films. Though shunned away from the list of film up for Cannes' top prize, Palme d'Or, "" and "" will be making their world premiere on the event.

"Kingdom of the Crystal Skull" has earlier rumored to be rolling out its red carpet at the fest on May 18 and despite the fact that it has been announced to be among the films screened at the event, the confirmed date has yet to be unveiled. On the case of "Panda", Variety reported that the film featuring the voices of and will be viewed on May 15. Aside from the action adventure film starring and the DreamWorks' animation, other films scheduled to be viewed out of the competition on the event are Woody Allen's "" and Kim Jee-woon's "The Good, the Bad, the Weird".

News
>
Music News
April 24, 2008 07:16:11 GMT
With out and about for viewing, 's "Party People" receives its behind-the-scene footage. The clip that was outed by the rapper's label Universal Motown, features the on-set shooting that includes aka Fergie and video interviews.

In the clip, Nelly and the video's director Mark Webb gave out their insights to the making of the video that involves a lot of people. The original video was premiered on April 14 on MTV, showing Fergie in both modern look and classical 'Moulin Rogue' image. It was shot in Los Angeles earlier this year with cameos from and the song's producer Polow Da Don.

News
>
Music News
April 24, 2008 06:53:31 GMT
With the album coming around the corner, and their marketing teams have decided to add a little extra to each package of the CD. Included in each of the "Scream" album which will hit the U.S. stores on May 6 is a code to a very special V.I.P. section on the band's .

For every purchase of the CD, there can be found a code that will give access to the V.I.P. area in the site. The segment will include exclusive content, live chat with the band, chance to win concert tickets and meet the band as well as live concert stream.

News
>
Celebrity Gossip
April 24, 2008 06:48:57 GMT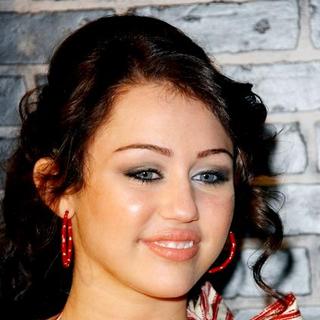 That's what friends are for, to lend their support and get your back when the goings get really though. Is 's tour mate alongside his band , spoke out to defend the actress-singer amidst her battle to keep her good reputation hot on the heels of the leaked shots of her cuddling with boyfriend Thomas Sturges.

The pop-rock singer has, during a recent appearance on the satellite radio show "Yo on E!", publicly declared "We're good friends of hers. We got her back and we love her to death." He then added, "I think it's just the way you come out of it. As much as they say, no one's perfect and everybody makes their mistakes. I think it's the way you handle it and come out of it in the proper and respectful way."

News
>
Music News
April 24, 2008 06:20:42 GMT

Four winners of Presents: Girlicious have been selected, they are Natalie, Nichole, Tiffanie and Chrystina. The four girls were officially announced as the new group after contestant Charlye was eliminated by the panel of judges that includes Ron Fair, , and Pussycat Dolls' creator, Robin Antin.

The Wednesday, April 23 episode that was broadcast on The CW saw an episode called "You Are Girlicious" where the top five were required to harmoniously sang as a five-piece as well as solo. Charlye who performed 's "Before He Cheats" sadly did not impress the judge enough to make her stay in the competition.

News
>
Movie News
April 24, 2008 06:03:05 GMT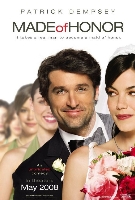 Set to be presented on May 2 by Columbia Pictures, the studio that brought "" and "" to big screen, "" is facing a tough challenge to beat its strongest competitor "". Relatively put under the shadow of the highly anticipated action film, the romantic comedy film set up , the depicter of Dr. McDreamy in "Grey's Anatomy", as a man desperate to win his engaged-to-be-married best friend's heart.

Noted that the film seems like a reversal of the ' noted film "My Best Friend's Wedding", MoviesOnline further commented that the Paul Weiland-directed movie carry a tune similar to and -starrer film "". It would not disappoint the audience but it also wouldn't surprise them either as the site put it in a word, "Made of Honor" is "a relatively bland and forgettable film". Still, this is a typical film for people who longs for romantic films.

News
>
Celebrity Gossip
April 24, 2008 05:12:16 GMT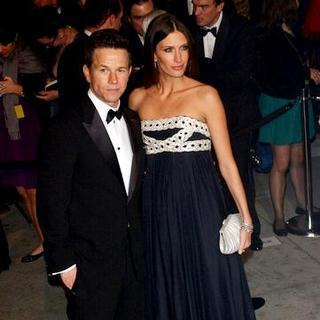 Congratulation to and his fiancee Rhea Durham who are waiting in anticipation for their third child together. The couple, who have been engaged for four years, are expected to welcome the new addition to the family later this fall.

"Mark is thrilled to be having another baby," a friend of the actor told OK! Magazine. "He is an amazing dad, and his two children are his world. He always used to joke about wanting at least a dozen kids, but it looks like he wasn't joking after all."

News
>
Music News
April 24, 2008 05:01:23 GMT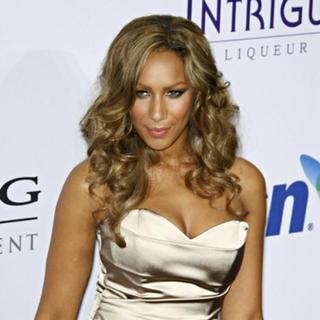 made a performance for the first time on American Idol stage and for the umpteenth time in front of Simon Cowell. The winner of British reality show X Factor, that also sees Cowell as the judge, sang her #1 hit "Bleeding Love" on the result show on Wednesday, April 23.

While Lewis celebrated her performance, contestant Carly Smithson was cut off the show after receiving the lowest amount of vote on the Andrew Lloyd Webber week. On Tuesday, the Irish singer who lost her chance in the show's season 5 due to visa problem, performed "Jesus Superstar" and even got praised by the acid-tongue Cowell. She was put on the bottom two along with Syesha Mercado who managed to get into the top five along with , , and .