News
>
Music News
September 15, 2008 06:33:25 GMT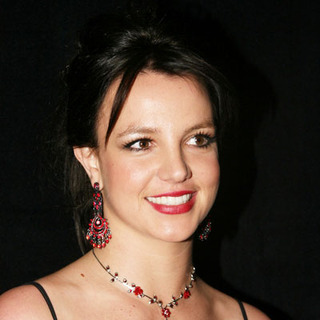 will reportedly head up to Las Vegas for a New Year's spectacular live show. "They are cooking up the idea of making a big bold statement by making her comeback on New Year's Eve," says an insider.

The rumor continues floating with a claim that Britney will take the stage at Pearl theater in the Sin City shortly before midnight with companionship from burlesque dancers, fireworks and special effects. Following the New Year's show, she then will embark on a world tour to continue promoting her upcoming album, which will reportedly be available for purchase on Christmas.

News
>
Celebrity Gossip
September 15, 2008 06:14:14 GMT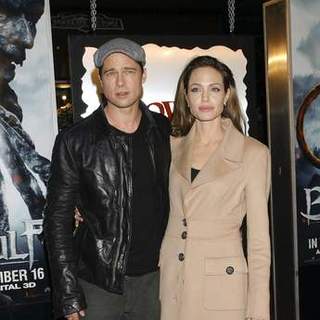 Before Guinness World Records 2009 Edition hit the shelves on Wednesday, September 17, their 2009 list of top celebrities has been unveiled and among those inscribed in are and . The Hollywood power couple has been dubbed Most Powerful Actor and Actress respectively. Taking the ultimate titles, Pitt ended 's reign, while Jolie pushed off last year topper .

Apart from Pitt and Jolie, former pop princess has been named the Most Searched Person on the Internet. Following her personal turmoil and recent turnaround with winning the Best Female Video, Best Pop Video and Video of the Year at the 2008 MTV Video Music Awards, the 26-year-old has taken the crown from last year's winner, .

News
>
Music News
September 15, 2008 05:21:53 GMT

Born to Dianna Lovato, a former country recording artist, wants to follow her mother's step by embarking a new career as a singer. She first hinted her move on a solo tour, "Demi Live! Warm Up Tour". Following that solo gigs, Demi joined in their 2008 summer tour, entitled "Burnin' Up".

In 2008, Demi has finally entered music studio with the Jonas boys, who contribute in the songwriting credit for her new materials. Titled "", the album is expected to hit the market on September 23 in the United States via Hollywood Records.

News
>
TV News
September 15, 2008 04:43:45 GMT

A spoiler for this week's episode of "" has been given through the release of a clip. Putting Derek () in conversation with an injured Sarah (), the video is a sneak peek to the episode 2.02 which is titled "Automatic for the People".

Following the Sarkissian attack and Derek's allies with Charley Dixon; Sarah, Derek and Cameron team up to investigate a nuclear power plant. ZeiraCorp CEO Catherine Weaver meanwhile, goes on with her new project which is under her new division of the technology company. John in the mean time, makes a new friend.

News
>
Music News
September 15, 2008 04:39:20 GMT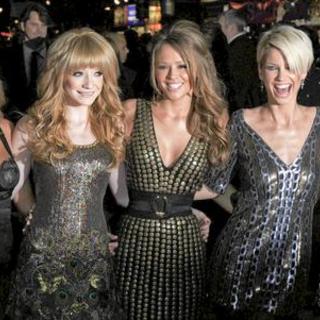 U.K. female group have just released a new single named "The Promise" through BBC. Described as "a stormer of a track", the song is to follow-up to their funky summer single "Can't Speak French" from their 2007 effort "" and is reportedly set to appear in the girls' not-yet-titled new album.

Unfortunately, details of the hot group's comeback album haven't been revealed yet. Its production, though, is likely to come from their longtime producer Brian Higgins/Xenomania.

News
>
Movie News
September 15, 2008 04:38:47 GMT

Wrapping up the 33rd Annual Toronto International Film Festival on Saturday, September 13, a list of movies have been awarded with special prizes. Among the event's winners was "", a drama about an Indian teenager who is about to be a millionaire.

Considered to be an underdog, the Danny Boyle-directed movie brought home the Cadillac People's Choice Award as well as the $15,000 prize, beating out Kristopher Belman's "More Than a Game" and Cyrus Nowrasteh's "The Stoning of Soraya M.". Upon winning the award, one of the film's stars, , expressed her excitement, "It was an exhilarating feeling. When they clapped and gasped and literally went ga-ga over the last dance sequence, it was a wonderful feeling...I was shaking."

News
>
Music News
September 15, 2008 04:02:14 GMT

Country music darling has dropped a music video for her lead single, entitled "Love Story". Containing romantic lyrics which are combined with mid tempo country and pop sounds, the tune is scheduled to appear in her highly-anticipated album "", which is due for release on November 11 via Big Machines Records.

The music video itself speaks of Romeo-and-Juliet love story where Taylor plays the part of Juliet while Nashville star plays Romeo. They are shown to be attracted to each other during their first meeting in a dance ball and decide to follow up their love-at-the-first-sight with a midnight date in a stable.

News
>
Celebrity Gossip
September 15, 2008 03:55:51 GMT

is struck with on-set romance after she is reportedly falling for who did a promotional video with her for this year's MTV Video Music Awards. Words on the block, Brand dumps his actress girlfriend to be with Spears.

Sources claimed to have seen the two having an intimate dinner at Little Red Door in Hollywood on Friday, September 12. They arrived and left the restaurant separately to avoid paparazzi from taking snaps.

News
>
Movie News
September 15, 2008 03:49:27 GMT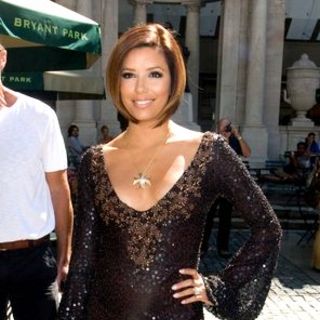 Rumor has it that "" star may be one of the superheroes in "". The speculation has been brought up after a series of her photos clutching a copy of The Avenger comic book when leaving the L.A. offices of Marvel Comics was uncovered. The images posted by was said to be taken on Friday, September 12.

Further on the story, L.A. Times inferred that Longoria may be eyeing the possibility to portray superheroine The Wasp. Wasp, who is initially a self-centered heiress and daughter of wealthy scientist Vernon Van Dyne named Janet, is one of the founding members of the Avengers. Upon her father's death, Janet requested Dr. Henry "Hank" Pym, a.k.a Ant-Man, to give her "Pym particles" which allows her to shrink, grow wings and fire blasts of energy.

News
>
Movie News
September 15, 2008 03:07:42 GMT

Quick Stop Entertainment has presented a sneak peek into Terry Gilliam's currently in its post-production fantasy drama, "", through a claimed-to-be teaser trailer. Displaying the artwork, set design and brief glimpses of actual scenes of the film partly starring the late , the teaser which looks more like a featurette contains introduction from Gilliam himself.

Sharing out the storyline, the helmer of "" and "Twelve Monkeys" explained that the movie will begin in modern London. It is going to follow thousand-year-old prophet named Parnassus who made a secret with the devil long time ago, a secret which may destroy the lives of his and his traveling theater, The Imaginarium, or possibly save them depending on whom they meet. One day, he meets Tony, a man who hangs himself from a bridge in London. After saving Tony's life, he now has to unravel whether Tony is there to save them or he is sent by the devil.

News
>
TV News
September 15, 2008 03:00:52 GMT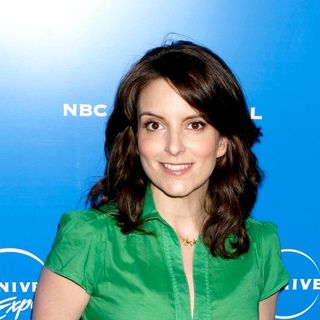 twisted her hair to a formal bun and wore a different kind of glasses to resemble Vice President candidate, Sarah Palin. The comedienne returned to the new season of "" on Saturday, September 13, parodying the Republican representative alongside her "" co-star who portrayed Hillary Clinton.

The skit was labeled as a "non-partisan message" that discussed on the issues of sexism in the hype of the presidential election. Poehler as Clinton said, "I believe that diplomacy should be the cornerstone of any foreign policy." Fey then added, "I can see Russia from my home" as a satire to Palin's lack of knowledge in international affairs.

News
>
Music News
September 15, 2008 02:32:20 GMT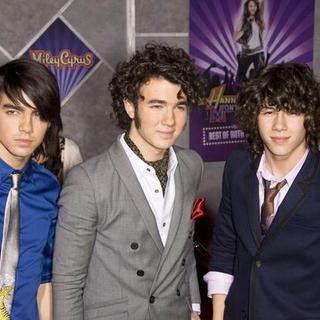 recently revealed that they are huge fans of hot female group and had asked the girls to headline their recent series of live performances across America this summer. "We're huge fans of Girls Aloud. They are all really talented. We were looking into taking the girls on a U.S. tour this summer," said in a statement.

However, the two groups' busy schedules had prevented them from hooking up. "The timings didn't work out," Kevin added as saying. Due to the cancellation, the Jonas trio had then decided to sign "Barney & Friends" star as a special guest in their "Burnin' Up" tour.

News
>
Movie News
September 15, 2008 02:21:38 GMT

Joel and Ethan Coen's drama comedy "" has led the North American box office's pack. Claiming the coveted #1 position, the Focus Features film helps to bring an end to the seven consecutive super-slow weekends following the superb opening of "" and marks a rebound from last week's worst weekend sales in five years.

With $19.1 million, the and -starrer flick has become the best movie debut ever for the filmmakers brothers. Their previous movies to open above the $10 million milestone are 2004's comedy starring , "Ladykillers" with $12.6 million opening and 2003's Clooney and -starrer "Intolerable Cruelty" with $12.5 million debut.

News
>
Celebrity Gossip
September 15, 2008 02:20:21 GMT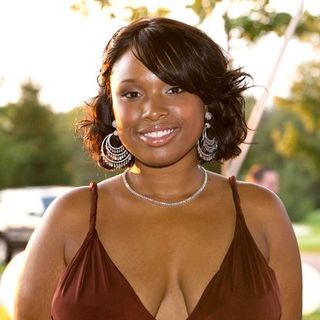 said yes to her boyfriend of less-than-a-year, David Otunga. Representative of the American Idol alumna confirmed to People that she is engaged to Otunga who proposed during her 27th birthday.

"I can confirm that Jennifer got engaged to her boyfriend David on Friday night in L.A.," the rep said. Otunga who is known also as "Punk" in reality show "I Love New York 2", reportedly presented her with a Neil Lane diamond ring when proposing.

News
>
Celebrity Gossip
September 13, 2008 07:55:22 GMT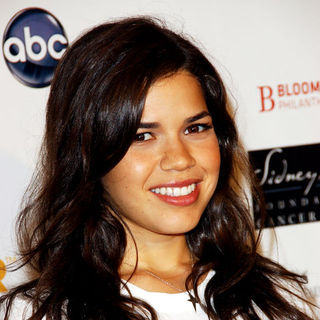 Gracing the cover of Seventeen magazine's October 2008 issue, has become talk of the town, not because of her pose but for the comment she made about hit TV series "" and "," making both as examples of bad shows that can condition people to be mean. She, however, still shows positive attitude towards the cast, claiming as a wonderful friend of hers.

Being asked by the magazine on "Gossip Girl" being a bad influence, she openly outed her opinion, saying "Close, genuine female relationships are not what generally gets depicted in movies and TV shows. Like, if you're watching The Hills or , all the backstabbing shapes the way we act - you go to school, and you think your job is to find a sworn enemy and be jealous of each other." She, nevertheless, went on adding "I mean, I love Blake [Lively]; she's a wonderful friend of mine, but shows like Gossip Girl kind of condition us to be mean."