News
>
TV News
April 18, 2009 02:07:39 GMT

Soon after the report on Duane "Dog the Bounty Hunter" Chapman joining "" surfaced, more are pouring in. The reality show is shaping up with the addition of "" finalist Sanjaya Malakar, "" couple and as well as 'the world's first supermodel' .

Except for Chapman and Illinois governor Rod Blagojevich, none of new the names is confirmed to be in the celebrity list. But OK! Magazine confirmed those engagement by Montag and Pratt as well as Dickinson. NBC are expected to announce the official line-up soon as the premiere date of June 1 is approaching.

News
>
Celebrity Gossip
April 18, 2009 01:56:22 GMT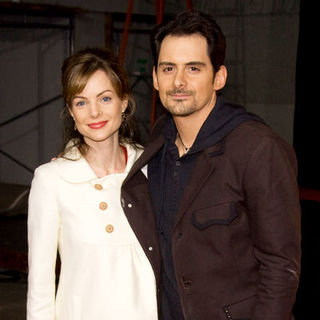 A baby boy has been born for country music singer and his actress wife , People reports. The infant, who was delivered in Nashville, Tennessee on Friday morning, April 17, is the couple's second child.

There are no words on the newborn baby's name and vital statistics. A representative for Kimberly simply tells , "Mother and baby are resting comfortably."

News
>
Music News
April 17, 2009 09:48:14 GMT

A music video for ' single "Let You Go" has just made its way out. The video, which is directed by Kel Mitchell, follows Colby when his girlfriend wants to break up with him but he has no willingness to let her go.

However, Colby is seen to finally realize that he has no other choice. So, he decides to set up a private farewell dinner that they will both remember before calling it quit for good.

News
>
Celebrity Gossip
April 17, 2009 09:42:49 GMT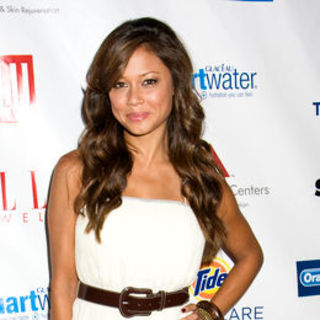 reportedly has had enough of her singer boyfriend and was seen flirting with another man during the Armani Exchange watch launch party at the SLS Hotel on Wednesday night, April 15. "Vanessa was sitting on this dude's lap for a long, long time. It didn't seem like they were just friends," an onlooker tells X17 Online. "They were playfully flirting all night and Nick was nowhere in sight."

Vanessa Minnillo and Nick Lachey have repeatedly been hit with break-up rumors since they began dating in 2006. Both of them have issued numerous denials though, insisting everything is well with their romance.

News
>
Movie News
April 17, 2009 09:41:35 GMT
Senator Entertainment's drama thriller "" has got a red carpet treatment on Thursday, April 16 for its Los Angeles premiere. Taking place at ArcLight Theater, the special screening event was attended by two of its prominent stars, Academy Award-nominated actor and award-winning actress .

In addition to both of them, cast members, , , , Lou Taylor Pucci and , as well as director Gregor Jordan were also present for the special occasion. Meanwhile, the celebrity guests spotted on the evening included "" beauty , music composer Christopher Young, TV personality and Bollywood actress Mallika Sherawat.

News
>
TV News
April 17, 2009 09:19:50 GMT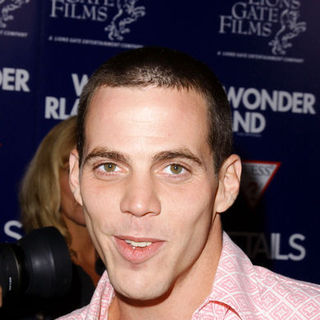 Steve-O is not so fast leaving the TV screen. The eliminated "" contestant will have his turbulent life chronicled in an MTV documentary, "Steve-O: Demise and Rise", that will air Sunday, May 3 at 10 P.M. ET/PT.

The self-documented series explores Steve-O's struggle in overcoming his drug and alcohol addiction. According to its press release, the show "gives a raw, intimate first-hand account of Steve-O's downward spiral to when he ultimately hits rock bottom and is saved by the intervention of friends and his own will to do whatever it takes to get and stay sober."

News
>
TV News
April 17, 2009 09:08:04 GMT

Catherine laid a conviction based on little evidence and has to suffer the consequence. After a Sci-Fi induced episode on April 16, "" will revisit an old case when Catherine had her first few investigations.

A man, convicted felon in the murder, claims that the verdict was based on faulty forensic evidence. Catherine was solo in the case that happened back in 1991. She then has to re-examine the evidence, which only includes a print on the rock, with the assistance from Dr. Raymond Langston.

News
>
Celebrity Gossip
April 17, 2009 08:43:51 GMT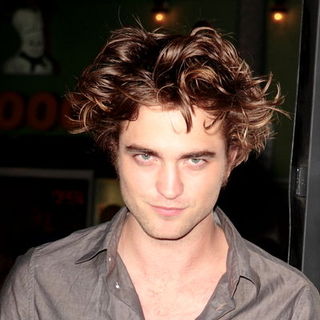 "It is kind of addictive, but at the same time pathetic," has been quoted as telling Film.com about how he perceives the Internet. "(The internet) feeds the worst part of your soul. When you have nothing to do and you go on, when you're too tired to read a book," he explains further.

"I'll read the news, you go on to the New York Times, you get bored and go on IMDb (Internet Movie Database website). Then you realize how pathetic you are," the "" hunk shares. "I have to delete my history (of visited websites)."

News
>
Music News
April 17, 2009 08:43:20 GMT

has officially released four members of , , D. Woods, Shannon Bex and Aundrea Fimbres, from a contract with his label Bad Bay Records. He let the four girls go on their own way.

O'Day and Woods have been fired back in October 2008, while Bex walked out of the group on her own when she didn't show up with the group's remaining members on the set of "Making the Band" in January this year. And, Diddy emphasized their exit during MTV's "Making the Band 4: The Final Chapter", adding that Fimbres was also out of the group.

News
>
TV News
April 17, 2009 08:14:35 GMT

CBS aim to prolong their Emmy Award-wining series "" for one more season. Through their Twitter, the network announced that there will be the 15th leg of the race around the world for broadcast in 2009-2010 season.

Auditions for the new season have been opened and the requirements can been seen at . Host Phil Keoghan will appear at the open casting calls during his bike ride across America which will end in NYC on May 9. Among the stops he is making are in Chicago (April 24), Pittsburgh (May 1) and New York (May 8).

News
>
Movie News
April 17, 2009 07:54:36 GMT
Though drawing envy when landing the role of Duke in the forthcoming "", revealed there is one particular role he himself wishes to be able to carry out, Gambit. "Man, I was dying to play [Gambit]," the 28-year-old shared to MTV News about his desire to portray the character he holds dear to his heart.

"My dad's from Louisiana and I think I've always just gravitated towards Gambit in general," he in addition explained about his personal connection with the "" character. "He's just cooler than anything to me."

News
>
Celebrity Gossip
April 17, 2009 07:50:55 GMT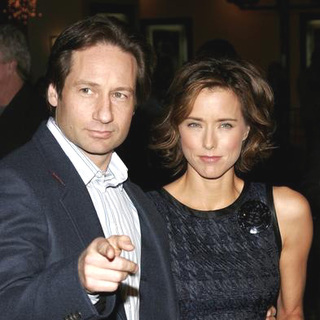 Estranged couple, and , apparently has reconciled as pictures of them getting up close and personal during a recent getaway they took in the Caribbean Island of Mustique have been found. Star Magazine which is the first to report the news cites a witness as confirming the shots were taken on March 25 at Basil's Bar and Restaurant.

"They had dinner at 9 P.M., and David had his arm around Tea just about the entire time they were sitting there," the witness says of the pair's togetherness at the venue. "I saw them kiss each other tenderly on the lips twice at the table. They certainly seemed to be totally in love with each other."

News
>
Music News
April 17, 2009 07:35:34 GMT
In between his tight schedule of touring across America, "" alum will spare some time to return to the Idol stage. The runner up of the last season's singing contest will deliver "A Little Too Not Over You" during next week's result show of the singing competition on April 22.

In a bid to keep up with disco theme, musical guests from the particular genre, Harry Wayne Casey of KC & The Sunshine Band, Thelma Houston and Freda Payne, have all been tapped by FOX for the forthcoming show. They will make duet, singing a medley of their hit singles, "Get Down Tonight", "Don't Leave Me this Way" and "Band of Gold".

News
>
TV News
April 17, 2009 07:22:14 GMT

In the third episode of "", more will be murdered in different ways. Five have been killed on the ill-fated island, but it is only the beginning. Abby is trying to figure out whether it is John Wakefield or a copy-cat of his so-called 'work'. Titled "Ka-Blam", the episode will air on April 23.

At least one person will die per episode in the new series airing on CBS. The producers have set 13 episodes only in the first season and at the end of it, all questions will be answered and the murderer is unveiled while only a few survive.

News
>
Movie News
April 17, 2009 07:15:16 GMT

A new clip from "" has been released by Columbia Pictures. Less than a minute long, the snippet serves an extended look at one particular scene teased in the trailer in which 's Oh tries to knock unconscious 's Eema using a wooden stick, but fails miserably when Eema strikes him back.

The clip begins featuring what seems to be an outdoor dance party. There, Oh tells 's Zed that the girl of his dream, Eema, looks nice. Trying to be supportive, Zed encourages Oh to show off his Jakal dance to her. Though hesitant at first, Oh walks towards Eema and starts dancing. When Eema finally joins him, he takes on a stick and hits her on the head with it to display his caveman etiquette.