News
>
Movie News
June 09, 2008 04:14:24 GMT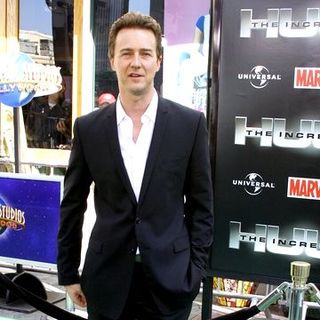 Sunday, June 8, night passed by with a considerably eventful evening. The day was highlighted with the rolling out of green carpet and the erecting of a big green raging hero's statue at Gibson Amphitheatre in Universal City, California for the world premiere of the highly anticipated action movie "".

Though the first screening was not flooded with numerous Hollywood stars like the premiere of "" and "", it still saw many notable people grazing its out-of-ordinary green carpet. Among the attendees were the cast, including , , and , and celebrity guests, such as , filmmaker Jon Favreau, , and comic legend Stan Lee. Adding to the report, Entertainment Tonight has posted video interview with Norton and Tyler at the green carpet which can be seen below.

News
>
Music News
June 09, 2008 03:59:23 GMT
Previous news about and 's collaboration in Foo's final gig at Wembley on June 7, was not just rumors as the two bands did team up that day. Those bands took the stage and performed two songs from the Zeppelin, which was "Rock and Roll" and "Ramble On".

Unfortunately, the Zeppelin did not arrived with all of their full members as their lead vocalist was still busy with his music project in U.S. The legendary rockers were only being represented with two original members, guitarist and bassist, John Paul Jones.

News
>
Celebrity Gossip
June 09, 2008 03:51:24 GMT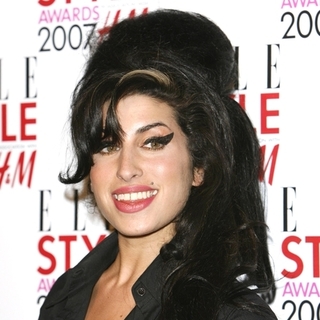 keeps going from one low to another. The troubled singer was caught in yet another shameful video which shows her surrounded by evidence of drugs and sang a racist song. The video, which was taken from the early days of her marriage to husband Blake Fielder-Civil last year, was reportedly handed to the News of the World by a friend.

It was reported that the home video footage was taken by Blake, who is currently in prison facing trial for GBH and conspiracy to pervert the course of justice, in May 2007 after their top secret wedding in Miami. The clip shows Amy and a female friend singing racist football chants to the tune of children's song "Heads, Shoulders, Knees and Toes."

News
>
Movie News
June 09, 2008 03:30:35 GMT

In 2006, most moviegoers were tickled out by the performance of as the bumbling French police detective Jacques Clouseau in "". Now, the comedian is attempting to force laughters out from the moviegoers once again through the upcoming "Pink Panther" sequel. But, since the comedy film is still months away from its trailer release, Sony Pictures have brought out first the teaser trailer of "".

This teaser surely won't give out any details to the follow-up movie since it isn't compiled from the footages from the new film. Instead, the less than two minutes video footage seems to be especially made to remind people of the comical French detective. By that, it means that the teaser focuses at Clouseau and his inept behavior as he tries to see a matinee by any means necessary. The video is arguably very funny and Martin's fans who expect him reprising his role as Clouseau can once again hear his laughable French accent.

News
>
Music News
June 09, 2008 03:09:05 GMT

Finally the highly awaited new music video from reunited boy band for their new single "Summertime" has premiered on June 8. The clip which was directed by Thomas Kloss is the group's first in 14 years.

The music video is being set to go along with the tittle as it sees the New Kids leaving for a tropical island to enjoy there summertime. The clip features the band enjoying their time accompanied by lots of sexy girls and some shots of their trademark dance stuffs. The boy band also look a little bit younger on the new video.

News
>
Movie News
June 09, 2008 02:43:03 GMT

Coming out in theaters on the same weekend on June 6, the two potentially high-grossing summer movies, "" and "", seek to beat the other at the weekend box office and like in every other competition, there will always be a winner. In this case, the big lazy panda aspiring to be kung fu legend outgunned the Mossad agent turned hairstylist by landing atop box office chart and proved critics wrong securing a strong lead against "Zohan".

Though most box office watchers predicted that "Panda" and "Zohan" will have a tight race on the ticket sales, the animation comedy offered a big surprise when it debuted with $60.2 million, over $20 million more than the "Zohan" opening of $38.5 million. The DreamWorks Animation's tidbit featuring the voices of and has shown its solid run since Friday, June 6, by grossing $20.3 million, while "Zohan" earned nearly $15 million.

News
>
Music News
June 09, 2008 02:28:36 GMT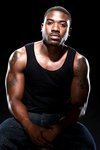 Just before its scheduled premiere date at Yahoo! Music on June 12, 's new clip for the single "Gifts" has streamed on YouTube. The new clip was directed by two renown directors, Dale "Rage" Resteghini & John Franck. The scenes starts with Ray rapping and dancing with a female model.

Beside the the dance scenes with the model, the video also sees some cool and funny dance moves that Ray did with his dancers. Not only that, just like the title of the song, there are some scenes that show the rapper receiving some gifts from his girlfriend on the clip.

News
>
Celebrity Gossip
June 09, 2008 02:16:56 GMT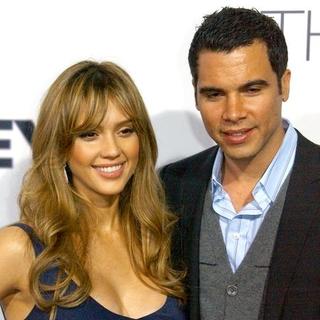 Has been waiting in anticipation for the arrival of her first child ever, is now officially a mother. She gave birth to a baby girl this weekend at Cedars-Sinai Medical Center in Los Angeles. Details of the newborn baby, the exact date when she was born and her name have not been disclosed.

US Weekly which broke the news quoted Alba's father Mark Alba as saying, his granddaughter is "beautiful." Warren, meanwhile, was seen carrying food into the maternity ward Sunday, June 8. A representative for Alba declined to comment on that matter though.

News
>
Movie News
June 07, 2008 07:47:45 GMT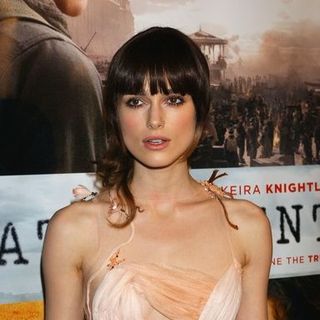 Through a soccer drama "Bend it Like Beckham", makes her name noted in the movie biz and since playing the role of Governor daughter turned pirate Elizabeth Swann in the blockbuster Disney trilogy "Pirates of the Caribbean", she has morphed her characters into subtler ladies. Following her acclaimed performance in "", she has appeared in various movies that require her to go above and beyond. Now, the 23-year-old actress is about to tackle another challenging role requiring her to show more of her feminine side.

In the latest news about "" star, it is reported that Knightley is in negotiations to land a role of Eliza Doolittle, once made famous by the one and only , in the newest version of "". As Doolitle, the Academy Award-nominated actress is expected to present a Cockney flower girl who is transformed into a lady under the guidance of arrogant Professor Henry Higgins, who later falls in love with her. Since the talks are still in process, confirmation words on whether or not Knightley nails the part won't be outed for awhile.

News
>
Music News
June 07, 2008 07:21:21 GMT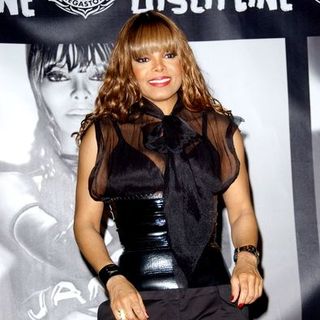 Fans of have just received a disappointing news regarding her new album's promo. Latest report suggested that the promotion for Janet's latest LP "" could be halted after her label reportedly has decided not to release any more singles from the set.

Janet herself stated that news in a recent interview, saying, "It's pretty difficult to say what is the next single, only because of the record label at this point." She then added, "We started off with 'Feedback' and the label and myself haven't quite seen eye to eye since the 'Feedback' single so they've kind of basically stopped all promotion."

News
>
Movie News
June 07, 2008 06:50:51 GMT

In support of Yari Film Group's upcoming romantic comedy "", a special blog site called '' has been established since May 25. Designed to be the site for the go-to relationship expert Dr. Emma Lloyd, it offers variety of free consultation and quiz about romantic relationships as well as details about the love doctor herself.

Those who are in dire need of advise concerning their love life can submit their troubling problems on Real Love and Dr. Emma will give out advice through the site. In it, one can read numerous suggestions from the love doctor in different categories, including bad choices, dating, getting real and marriage. Aside from that, the site also serves to be the promotional site for Dr. Emma's best selling book which name is used as the site's title.

News
>
Music News
June 07, 2008 06:39:44 GMT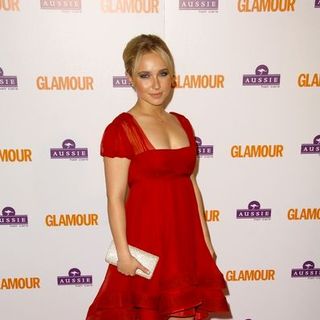 is set to combine music and fashion as the singer prepares to release a new single that will be promoted by a fashion line Candie's. Hayden who has a contract deal with the clothing line will have her upcoming track titled "Wake Up Call" getting a huge finance from Candie's.

Hayden's label, Hollywood Records, said that the clothing line will pay most of the cost for the song's production which will include "a multimillion-dollar ad buy on cable and network TV, a print campaign and a music video." Reports also stated that the song will be officially released via digital formats on August 5, while the ad campaign is set to begin in July.

News
>
Music News
June 07, 2008 06:06:05 GMT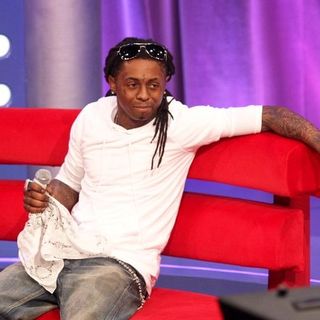 Songs from 's upcoming LP "", to be outed on June 10, seem to bring lots of good fortune for the rapper. After his first single "Lollipop" has become the number one single on the Billboard chart, now another song from the upcoming record "Tie My Hands" is set to give him more royalty fortunes.

This fact occurs after the latest report stated that "Tie My Hands", which also features a collaboration with , will be used as a soundtrack for an upcoming movie titled "". Not only having his song as a theme song for the film, but Wayne himself will also play a role on that movie which tells about basketball and the Hurricane Katrina's after effect in New Orleans.

News
>
Movie News
June 07, 2008 04:41:32 GMT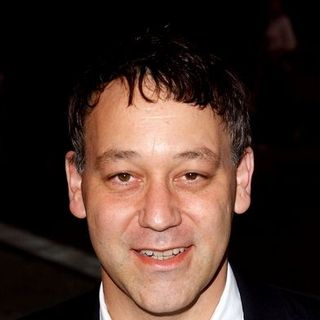 With the talks about "" continue to intensify by minutes, the biggest debate outpouring is whether or not Sam Raimi, the director of "" first three movies, will return to do the fourth. Recently, the filmmaker comes out to confront the speculation stating that he hasn't made any decision about it.

To the reporters in Century City, California, on June 5, the 48-year-old admitted that he is still waiting to read the James Vanderbilt's script for "Spider-Man 4" insisting that though he is excited with the new superhero project, he won't quickly decide on returning to helm the fourth flick before he gets to see what to offer. "Right now James Vanderbilt is writing the script, and he's working on it, and I'm excited to read it," he explained. "I think it's going to be done in a few months. I'm hoping it's as great as our discussions were about it and hoping it feels right for me, because I love Spider-Man, and I'm hoping I'm well-enough rested to, like, really embrace it and hoping that Sony wants me at that time to direct it. So if all those things come together, I would love, love to do it. But this is a lot of unknowns about the future."

News
>
Music News
June 07, 2008 04:03:45 GMT

Having yet release a new studio LP this year, surprised his fans by premiering a music video for a new single titled "Can You Hear Me" on June 6. The new clip, which was directed by Paul Minor, sees Enrique singing at a club lookalike set and also in front of a full pack crowd with most of them being girls.

Not only having lots of women, but the new video also features some cool freestyle soccer actions. The short soccer features were installed on the clip because the song itself is being set as one of the official songs for the prestigious soccer tournament UEFA Euro 2008, that will kick off today (June 7) in Switzerland.