News
>
Movie News
June 11, 2008 09:34:54 GMT

This coming Friday, June 13, Universal Pictures will debut their latest superhero movie, "", to the public. Bringing a strong team of filmmaker to develop the latest green-beast-turned-hero, the studio promise to present a new, explosive and action-packed story about one of the most popular superheroes of our time. Yet, before rushing down to the theaters to be blown away by it, it seems to be appropriate to walk back through time and revisit the facts and fads about Hulk himself.

Throughout the years, key details about this temperamental fictional character have been evolving along with the changing of time. Be it in the characterization, the trigger of his transformation, and even the story plot, they all have undergone several adjustments and all due to the involvement of numerous people handling the development of Hulk. Still, regardless the necessity to synchronize between the comic and this movie adaptation, the evolution of Bruce Banner and his alter ego is worth getting a special highlight.

News
>
Music News
June 11, 2008 09:21:27 GMT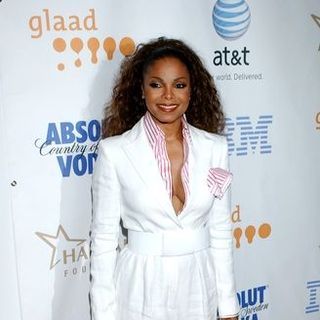 Another bad news arrives for 's fans, especially her European based devotees, as the pop singer has decided to cancel all of her scheduled tour dates there. Janet stated the bad news in an interview with SOHH.com stating that the feud with her label was behind the reason of the cancellation.

Speaking to SOHH, Janet said, "It was definitely in my heart to go to Europe and to support this album... it's about teamwork, it's not something I can totally do on my own." She also added, "Unfortunately, things have turned out the way that they have with the differences between the label and myself."

News
>
Celebrity Gossip
June 11, 2008 09:10:06 GMT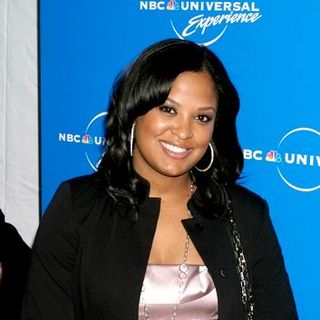 Has not yet come to her due date, Laila Ali already spilled the beans on the baby she's carrying. To US Weekly, the professional female boxer revealed the baby's sex and name.

Confirmed she and hubby, former NFL star Curtis Conway, are expecting a baby boy, Laila furthermore told the publication during the taping of "Celebrity Family Feud" in Los Angeles Saturday, June 7 "His name is going to be Curtis Jr. - after his father (Curtis Conway) - and Muhammad is the middle name." The middle name presumably is meant to honor her boxing great father .

News
>
Movie News
June 11, 2008 08:46:03 GMT

Mere two weeks after its screening on theaters on May 30, "" has been getting a highlight once again with the talks of a sequel. A report on Bloody-Disgusting.com suggested that there is in fact a huge possibility that the second installment will be developed by its production house Rogue Pictures.

"Strangers" that put and as the main stars, made a surprising box office income at the first weekend after grossing nearly $21 million, a better-than-expected result considering that it was made only with a $9 million budget. The next week, the horror flick still managed to hold on tight to its top five position despite tough competitions from "" and "" by pulling in another $8.9 million.

News
>
Music News
June 11, 2008 08:30:10 GMT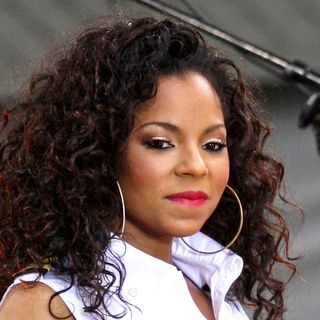 R 'n' B singer is facing a new trouble regarding her latest album's promo. The singer is having her LP's promotional effort getting an anti violence protest on June 10 due to its bloody promotion.

The controversy of the singer's "" promo was first triggered by the music video for her latest single "The Way That I Love You" which features blood splatters and murder. Following that clip, Ashanti also added another controversial e-card attached on her .

News
>
Music News
June 11, 2008 07:37:08 GMT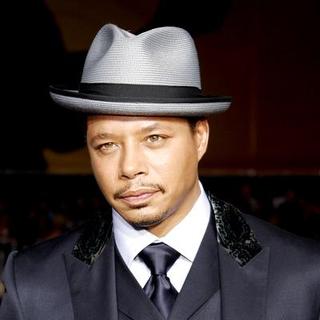 is getting close to showcase his musical quality as his debut album has now had a release date. Terrence upcoming LP which will be called "" is being set to drop on September 2 via Columbia Records.

For the upcoming record, Terrence wrote and produced the songs himself, and on one track he will be teaming up with . Stating the reason he wants to make a record, the actor/singer said, "Music has always been the road that leads to where I'm headed. Film is my vocation, my 9 to 5. In the movies, I'm doing what somebody else is asking me to do. Music is my own personal form of expression."

News
>
Movie News
June 11, 2008 07:16:52 GMT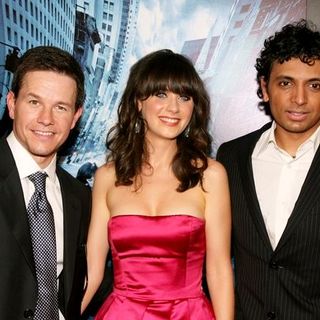 Following "" held at Radio City Music Hall on May 27, New York City has become a host for another red carpet event. This time, the big apple opened its door for the premiere of sci-fi thriller "" which took place at Ziegfeld Theatre on Tuesday, June 10.

Compared to "SATC", the special screening affair of M. Night Shyamalan's latest movie wasn't as merry or as star-studded as the romantic comedy flick, but it still saw many Hollywood stars on the red carpet, among them were and . The event was especially attended by most of its stars, including , , , Spencer Breslin and Ashlyn Sanchez as well as its notable director Shyamalan.

News
>
Celebrity Gossip
June 11, 2008 07:13:53 GMT

Rumors of a romance are swirling yet again. Talk is heating up that R&B singer is dating .

Antonio, 36, and Cantrell, 31, are the latest reality series hook-up as both will be featured on NBC's competition show "Celebrity Circus," which will start airing Wednesday, June 11 at 9:30 P.M. ET/PT. "They've been getting close and hanging out after rehearsals," an insider told E! "Antonio seems smitten with her."

News
>
Celebrity Gossip
June 11, 2008 06:55:14 GMT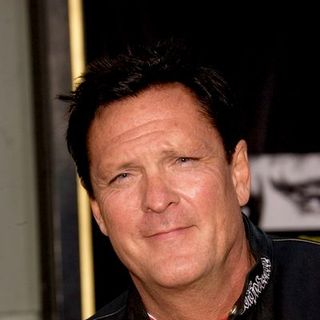 Threw such a hissy fit inside London's posh Dorchester Hotel this weekend, was booked by the authorities. The actor was then transferred to hospital after staff at the top hotel became concerned for his mental health following fits of screaming and shouting from his room.

Madsen, best known for his role as psychopath Mr. Blonde in "Reservoir Dogs," had been staying at the Dorchester hotel and checked in on Saturday, June 7 with a woman believed to be his wife and his five-year old daughter. Police were called after a guest complained to have heard screaming coming from the actor's room.

News
>
Music News
June 11, 2008 06:43:12 GMT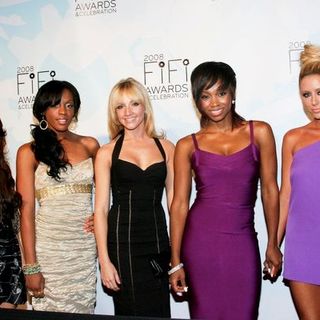 Recent rumors about the feud between two members of at the backstage seems to be a false alarm as it has now been denied by the group. The denial comes from D. Woods who told Rap-up.com that the rumored cat-fight was untrue.

Previously, there were reports stating that two members of the group were fighting over each other just before their gig at The Pearl Theater in Las Vegas on Friday, June 6, which caused the concert got delayed for 25 minutes. The tension reportedly continued at their after party at Prive in the Planet Hollywood Resort, as the media claim that the group sit separately at the party.

News
>
Movie News
June 11, 2008 06:35:00 GMT

Words suggesting that the latest James Bond movie has been cursed appear to become real every second with a new accident occurring on the filming. Following buzzes over a series of mishaps hitting the production of "", the action film has been struck with another on-set incident. This time, it is reported that , the Bond depicter, himself suffered injuries while filming.

On Tuesday, June 10, the second-time Bond has been rushed to the hospital after he incidentally cut off the tip of one of his fingers. The star of "" was brought to the hospital due to the amount of blood pouring out of his injury. On the matter, an unnamed source from the production team explained, "There was quite a lot of blood and it was decided he needed to go to hospital for emergency treatment." The slicing mishap apparently isn't a serious matter since later in the afternoon of the same day, the 40-year-old actor returned to the Pinewood Studios to continue shooting the action sequence scheduled for the day.

News
>
Celebrity Gossip
June 11, 2008 06:15:52 GMT

Much contrary to rumors on the street that claim their romance is over, alleged lesbian lovers and DJ Samantha Ronson are still going strong. Still happy together despite rumors to the contrary, the pair were seen hugging on the set of Lindsay's new movie, "."

Added fuel to the persistent romance rumors, Lindsay and Samantha were seen enjoying their time together. The actress was on the set of the comedy flick Monday, June 9 when the DJ paid her a visit and she seemed to be really excited when Sam showed up jumping on her for a big hug.

News
>
Music News
June 11, 2008 05:01:25 GMT

Having a warm welcome for his debut album "" in 2007, is set to hit the music scene once again with a possible phenomenal hit track which he has just started recording on June 10 in Canada. On the new song James is teaming up with pop superstar .

The new track is being titled "Broken Strings" and it will be included on James' new studio album. Unfortunately, there are no exact details yet regarding the rock singer's upcoming LP's title or release date.

News
>
Celebrity Gossip
June 11, 2008 04:51:40 GMT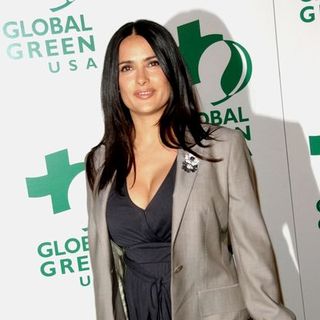 Already have one daughter together, and her baby's daddy Francois-Henri Pinault are getting married, it has been reported. The actress is said to have agreed to marry the French millionaire later this year.

Hayek, according to Influmedia.com, will marry Pinault in St. Tropez later this summer. There have yet words on the exact date and wedding venue though.

News
>
Movie News
June 11, 2008 04:37:35 GMT

In the days to come starting on June 10, action comedy fans are given a special treat by Warner Bros. Pictures. Before moviegoers enjoy their latest comedy movie on the silver screen on Friday, June 20, the studio offer a seven-minute sneak preview of "" through their collaboration with Apple.

Available to be downloaded free from , the extended clip exposed the two main characters, Maxwell Smart and Agent 99, in their first mission together. Opened with a special introduction made by and , it may possibly shoo boredom away with the hilarious scene provided. The clip also displays an impressive skydive sequence.