News
>
Celebrity Gossip
November 20, 2008 08:49:44 GMT

Celebrity couple and top the annual list of Hollywood's 20 Top-Earning Couples, compiled by Forbes magazine. They earn a total of $162 million fortune between June 1, 2007 and June 1, 2008, Forbes reports in a post on its site.

The 2nd Top-Earning Celebrity Couple is and his actress wife , both of whom bank $85 million, with Will doing most of the earning, taking in $80 million from the success of his movies "," "" and "." and his wife are ranked 3rd on the list with collective earnings of $58 million.

News
>
TV News
November 20, 2008 08:36:28 GMT

"" is back on ABC last night after two weeks of delay. The preview for its next episode which is titled "Robbing Hood" has been given, showing a new murder case that Ned, Chuck and Cod have to solve after a rich old man is found dead trampled by a chandelier.

When resurrected from his death, the old man named Gustav Hoffer says to the threesome that they have to find his will. He got killed when a chandelier is shot by its thread and falls down on him during a robbery. A lawyer for the millionaire suspects his client's death was not part of a robbery gone wrong as was reported, but rather murder. Cod and Ned have to find out who kill Hoffer, interrogating also his much younger wife, Elise, and a latter-day Robin Hood.

News
>
Movie News
November 20, 2008 08:32:51 GMT

Counting down to the release of "" that is less than two days away, MTV has posted a written interview with some of the vampire drama's cast ensemble. In the interview which reportedly took place at two different occasions, the actors who act as members of the Cullen family in the film, , , , , and , sat down to talk about their experiences during the filming.

Discussing about what they have to go through for their portrayal of the vampire family, Facinelli recalled, "We did, like, a week of testing all the different kinds of makeup. The makeup team was phenomenal, and the actors were very patient...The makeup was part of the transformation. For me, it was 'blond in a bottle.' That took a good day at the salon." He then added, "...some of us had to go back to the salon more than others."

News
>
TV News
November 20, 2008 07:57:52 GMT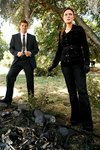 Preview of "" episode 4.11 has been released. It shows how Dr. Temperance Brennan is shocked by the fact that her estranged father, Max Keenan, teaches at the Jeffersonian Institution.

In the episode entitled "The Bone That Blew", Brennan and her FBI special agent Seeley Booth are investigating a case in which a skull and various skeletal remains are found in a tree in a nationally protected wooded preserve. When the victim's bones point to those of an ex-Marine who has been off-the grid for nearly three years, the two are led to an ultra-elite private school and a group of rich and powerful families.

News
>
Music News
November 20, 2008 07:54:25 GMT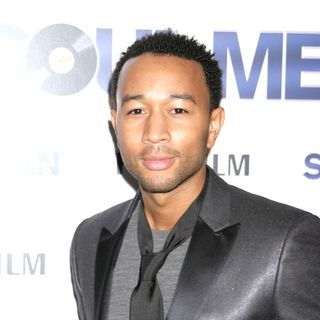 A look at 's music video to promote his new song "Everybody Knows" has been provided through a behind-the-scenes footage on the set of the video shoot. The scenes in the video are divided into three, rooftop, park, and bar. On "Park Scene", he is seen walking down the sidewalk during a rainy day.

"Everybody Knows" is a new single written by a team comprising of John Stephens, Kawan Prather, James Ho, and Terrence Smith. The track appears on John's third studio album "" which has been in the U.S. stores since October 28 through Columbia Records.

News
>
Movie News
November 20, 2008 07:40:02 GMT

A series of production stills from "" has been uncovered. Courtesy of USA Today, the images reveal the sneak peek into the sequel's characters, from 's Larry Daley to 's villainous Kah Mun Rah, and from 's General George Custer to 's Smithsonian guard cameo.

One of the photos also let out posing as Amelia Earhart who stands next to the full-scale replica of the Lockheed Vega plane which Earhart made her trans-Atlantic solo flight. Another pic displays Christopher Guest's Ivan the Terrible and Alain Chabat's Napoleon Bonaparte being engaged in a heated game of world-map Twister to share the continents in their plan to take over the world.

News
>
TV News
November 20, 2008 07:18:02 GMT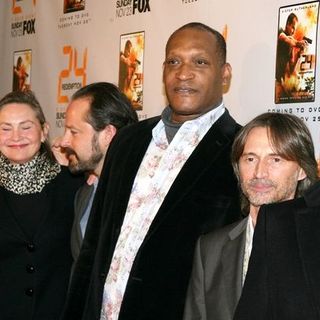 Taking the stroll on the red carpet rolled down in front of New York City's AMC Theaters Empire was Keifer Sutherland who was there to promote his TV movie "24: Redemption". Kiefer, was joined at the November 19 event by the movie's other cast such as , , and among others.

"24: Redemption" is a two-hour movie that will hit the small screen on Sunday, November 23 via FOX. It was created based on the popular series "" in anticipation of the long break between "24" sixth to seventh season, that was caused by the writer's strike. It serves as a prequel that correlates between seasons six and seven, set in Southern Africa where Jack finds himself caught up in a military coup.

News
>
TV News
November 20, 2008 07:01:59 GMT

The CW's "" cycle 11 finally gets its winner. On its November 19 final episode, the hit modeling competition show crowned boxing enthusiast, Brittany 'McKey' Sullivan, as the next America's Top Model.

After the winning announcement, 19-year-old McKey shares her grateful feeling, saying "I'm so proud of myself right now, this was the last thing for me, I was going to try out and this was going to be it." She adds, "Now I'm America's Next Top Model and from here this isn't the end. I'm going to keep going and keep rising, it's just like a dream come true."

News
>
Music News
November 20, 2008 06:54:06 GMT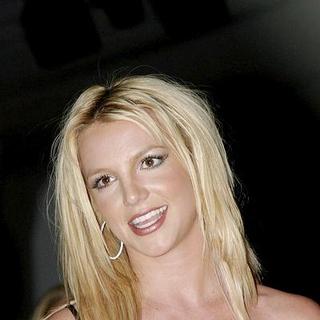 One of ' concert dates has been uncovered. She has been listed on a calendar event of Rosemont Convention & Tourism Bureau as one of the singers who will hold a concert at Allstate Arena in Chicago.

According to , Britney will make a live appearance on March 30, 2009 starting at 7:30 P.M. Tickets for the gig will start to go on sale beginning December 6. Other artists who will also rock the venue are and . While Metallica is set for a January-26 show, Slipknot will play four days later on January 30.

News
>
Celebrity Gossip
November 20, 2008 06:33:45 GMT

Despite rumors claiming and have ended their engagement, the lovers are taking their relationship into the next level and have been busy planning a wedding. However, neither of them willingly shares with the press on when and where they will wed.

At GQ's bash in Los Angeles on Tuesday night, November 18, Brian said he and Megan initially wanted to elope, but they have a change of heart and decided to invite "a few people" to their wedding. Though so, the actor went on revealing, the nuptials will be a hush hush affair that the media would only learn about it "the week after."

News
>
Movie News
November 20, 2008 06:32:30 GMT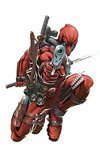 Possible development of "" spin-off, "", has been brought up to the surface once again. After producer Lauren Schuler Donner gave brief comment hinting the possibility, former 20th Century Fox Studio Exec Jeff Katz mentioned the feasibility of ' Deadpool character getting its own film.

Splash Page MTV reported that Katz offered up his thought on the matter during a recent "Comic Book Club" chat session between comedians and comics creators in Manhattan. Praising Reynolds' work on the wise-cracking mercenary who in the Marvel's comic book universe is the alter ego of Wade Wilson, he stated, "The film nicely tees [Deadpool] off for his own spin-off film."

News
>
TV News
November 20, 2008 06:22:38 GMT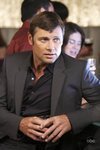 Addison receives a surprise visit from her brother in the new episode of "". Archer, played by Grant Show who claimed his fame in "Melrose Place", comes over to stir up the situation with his playboy status. The man who is also a surgeon, oozes his charm at women and sleeps with several of them.

Archer not only causes a trouble for his big sister but for Naomi and Sam as well. Meanwhile Meg returns to try to make it work with Pete, and a patient accused of a malicious crime stirs up anger and emotions, for both Violet and Dell. The episode is called "Tempting Faith" and aired November 26.

News
>
Celebrity Gossip
November 20, 2008 06:07:49 GMT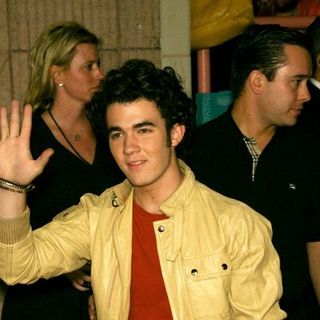 from the admits he is surprised and "truly honored" that he is included in this year's People's annual list of Sexiest Men Alive. In a more-than-one-minute video interview, the singer says his parents also couldn't believe he makes the prestigious list that they laugh hysterically because they think "it's crazy."

Relating his newly-attached predicate to the song that he finds sexy, Kevin mentions "Senorita" by . Talking about the pop superstar, Kevin only has good words for him, saying he's an "incredible performer."

News
>
Music News
November 20, 2008 05:50:50 GMT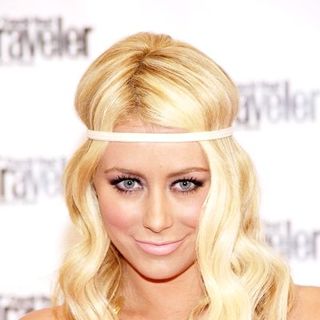 During an interview at Karu & Y nightclub in Miami with DJ Short-E for a so-called "The Short-E Show", 's former member revealed about her plan on a solo album. "I'm working on my solo album right now ..." she said.

Without elaborating his statement, the 24-year-old singer shared that "a big announcement is coming out in the beginning of year". When pursued further, she stated, "I'm not gonna leak anything right now, It's still really new. I'm just really making sure that it's amazing. It's really stand for what I'm before ..."

News
>
Movie News
November 20, 2008 04:57:51 GMT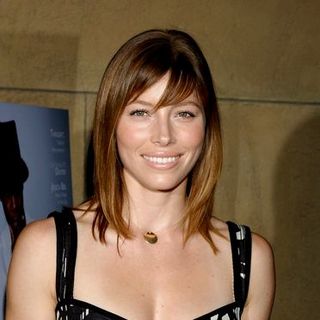 The first possible picture of "" has been making its round. On November 19, MoviesOnline has come out with the film's supposed leaked photo which may expose scantily clad as her stripper character, Rose-Johnny.

In the image, it can be seen that the woman claimed to be Biel is sitting on a couch wearing nothing else than her underwear and a pair of black stockings. The picture also let out a first glimpse into 's character. The photo of Biel in her stripper outfit can be seen via .