News
>
Music News
June 06, 2009 04:37:57 GMT

decides to take legal action against a label named Canadian Money Entertainment, accusing them for delivering an unauthorized album titled "The Girls Love Drake". His management team have requested several giant digital retailers, including iTunes, Amazon and Rhapsody, to remove the compilation set listing songs off his mixtape "" from their sites.

"This is a straight bootleg, a scandal. We are behind promoting records at radio, but haven't sold it," Drake's manager Al Branch tells . "iTunes' position is that they are a store and they stock everything. They have a waiver and as long as people sign it and are responsible for the product they submit, then they go for it."

News
>
Celebrity Gossip
June 06, 2009 04:16:14 GMT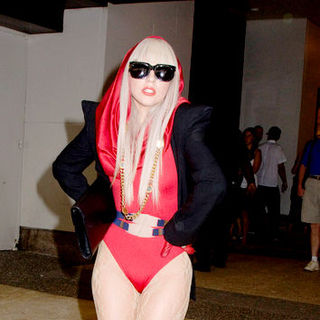 puts to rest rumors of her breaking up with boyfriend Speedy after several photos showing her making out with the Los Angeles entrepreneur make their way out online. The shots reportedly were taken while the twosome was enjoying a getaway in Hawaii on Wednesday, June 3.

In one photo, GaGa and Speedy were caught on camera sharing passionate kiss while they were lying on what seems to be a towel. In another photo, Speedy was snapped caressing her hip. All the snaps, made public by , witnessed GaGa ditching her thick make-up and racy outfits, both of which have become her trademarks on- and off- stage. She was spotted sporting a black thong and a black figure-hugging t-shirt.

News
>
Movie News
June 06, 2009 04:15:44 GMT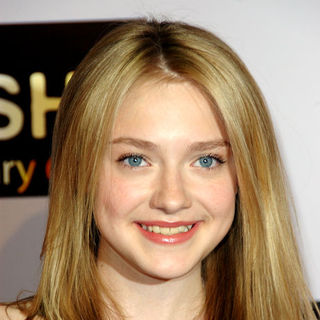 A photo of in her "" character has been making round this week. She is pictured on the set, wearing a black robe and donning a very pale make-up. Her character is named Jane, one powerful member of a vampire coven in Italy.

Jane has the ability to create illusions of pain, which makes her feared by other vampires. She is part of the Volturi family who would later have a factor in the decision to make Bella a vampire. Other members of the royalties are played by , , and .

News
>
TV News
June 06, 2009 03:38:26 GMT

HBO has gone full throttle in promoting the imminent "" by giving the official trailers for its second season. There are two versions released, one is utilizing the employed theme song ('s "Beyond Here Lies Nothin'") while the other one is using a narration and full sound effect.

Still noticeably missing from the trailer is who is Lafayette in the series. But more are revealed on Jessica, the newbie vampire who is learning how to be one from Bill. She will visit her family and is entangled in a series of battle, full fangs-on. There are also glimpses of Maryann generating her power, Jason in attack mode and Tara very much in shock.

News
>
Movie News
June 06, 2009 03:37:20 GMT

A complete tracklisting for "" soundtrack album has arrived via Amazon. There are as many as 28 tracks included in the list. One of them is titled "When Ginny Kissed Harry".

This soundtrack album will be made available for purchase in United States on July 14, one day before the -starring film arrives in theaters across the country. All music featured in it are composed by Nicholas Hooper, the same man who worked on "" anthems.

News
>
Celebrity Gossip
June 06, 2009 03:35:41 GMT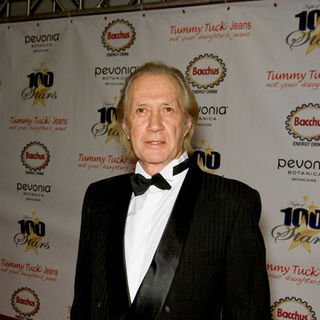 The remains of late actor David Carradine have been flown back to his native U.S. on Friday evening, June 5, it has been reported. A memorial service, meanwhile, is expected to be held next week. Though so, none of David's family members has released any statement regarding his funeral arrangements.

David Carradine was found dead in his luxury suite at Bangkok's Swissotel Nai Lert Park Hotel on Thursday morning, June 4 by a hotel maid. At that time his body was in the nude and was in a sitting position, with a yellow rope wrapped around his neck and attached to a closet bar. He was 72 years old.

News
>
Music News
June 06, 2009 02:53:55 GMT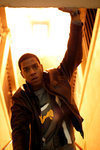 's music video filmed as a promotional effort for his single called "Heaven at Nite" has been revealed. It mainly shows him sharing laughs with many of his friends at a party and calling the moment as his "heaven at night."

"Heaven at Nite" appears among the materials in Kid Cudi's 2008 mixtape "". It uses a sample from 2006 song entitled "Tacobel Canon" which is taken from 's second studio album "Classics".

News
>
Movie News
June 06, 2009 02:51:39 GMT

A mild-mannered secretary discovers that she has a talent for murder as she ascends the corporate ladder. In "", stars as Sarah Jane McKinney whose life seems to be ordinary on the outside layer but much more complicated underneath.

Although labeled as an indie movie, the film has lined-up several familiar faces such as , Adam Godlberg, , and . The pic is directed by Tim Cox who previously directed music videos and several TV movies such as "Alien Lockdown" and "Mammoth". The screenplay meanwhile, uses the talent of newcomer Dough Steinberg who wrote for a number of TV series episodes.

News
>
Celebrity Gossip
June 06, 2009 02:38:53 GMT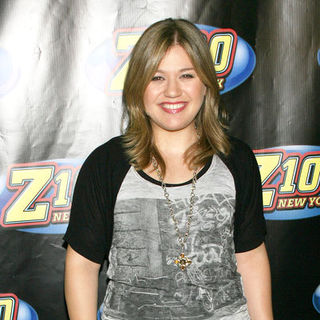 Winner of "" season 1, , joins the long list of A-list celebs who have a crush on , publicly admitting that she admires the British actor. "Yes, he's an attractive guy," she told Australia's 2 Day "Kyle and Jackie O Show", adding "But I think girls are more so into that whole Dracula bit. It's very sexy ... I don't know him. I've never really seen him in interviews either ... [But] yeah, he's cute."

During the same interview, Kelly also made no attempt to hide her love for Stephenie Meyer's "Twilight" novel series. She, moreover, verified rumors of her writing a song, titled "Empty As I Am", for the upcoming "" sequel "."

News
>
Celebrity Gossip
June 06, 2009 02:09:22 GMT

Gerry Boyle, the brother of , confirmed on Friday, June 5 that his singer sister has been discharged from The Priory clinic in Southgate, North London, where she's been treated since this weekend for what was described as anxiety attack. He, furthermore, stated her condition is a lot better.

"She's much happier," Gerry was quoted by GMTV as revealing. "She seems a lot more like herself. I think things are becoming clearer now and she's much more content ..... Things are becoming clearer for her now. She's now beginning to believe that, 'Yes indeed, I will be a singer.'" Still according to Gerry, Susan is now staying with him in an apartment in London.

News
>
TV News
June 06, 2009 02:03:36 GMT
From 32 hopefuls, 12 were trimmed off to reveal the Top 20 of "" season 5. The panel of judges, Adam Shankman, Nigel Lythgoe, Mary Murphy, Debbie Allen, Mia Michaels and Lil C dropped the good news during the Las Vegas callbacks on Thursday, June 4 to 20 people who will advance to the next round.

The Top 20 consists of 10 women and 10 men. Starting next week (Wednesday, June 10), they will be split into pairs and compete weekly. Then the audience will have the power to determine which pairs stay and who should pack their bags until, 10 dancers remain. They will be judged individually when the competition reaches the Top 10.

News
>
Music News
June 06, 2009 01:55:20 GMT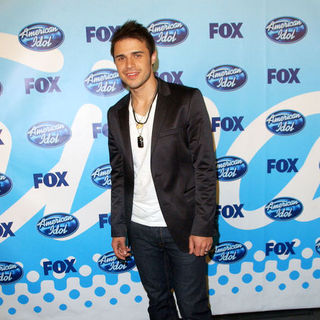 is set to take the Staples Center stage in Los Angeles, singing U.S. national anthem "Star Spangled Banner". He will deliver his rendition of the song on Sunday, June 7 just before NBA Finals between the Los Angeles Lakers and the Orlando Magic.

When talking about what he hopes for his forthcoming live appearance, Kris says, "I just want to get through it." The "" newly-crowned champ also wishes "[he would] not make any mistakes [during the set]."

News
>
Celebrity Gossip
June 05, 2009 09:48:33 GMT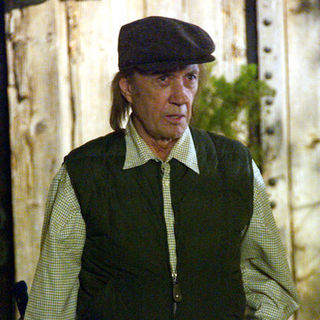 An updated information regarding the sudden and mysterious death of late actor David Carradine has been uncovered. According to Thai police, it is possible that the 72-year-old movie star accidentally killed himself, a theory which obviously is far different from earlier suspect that he was dead due to suicide attempt.

Police Lt. Gen. Worapong Chewprecha told reporters on Friday, June 5 that Carradine was found with a rope "tied around his penis and another rope around his neck." He then began elaborating, "The two ropes were tied together. It is unclear whether he committed suicide or not or he died of suffocation or heart failure due to an orgasm."

News
>
Music News
June 05, 2009 09:24:14 GMT

's new album "" has got an official cover art. Revealed via her Twitter page, the artwork shows a close-up look at the Disney star who is snapped slightly side-looking to the camera with her index finger being placed in front of her closed lips.

Along with the arrival of the cover art, Demi reminds her fans that the new record will come out across America on July 21. "One more time! Haha... SPREAD THE WORD! HERE WE GO AGAIN IN STORES JULY 21st!!!," she writes.

News
>
TV News
June 05, 2009 09:20:23 GMT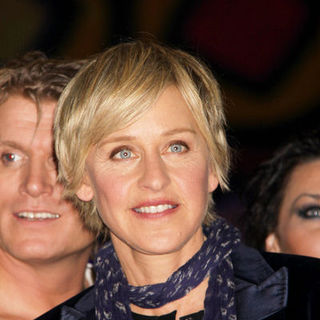 ' variety show "Ellen's Bigger, Longer & Wider Show" is slated to air on TBS on Saturday, June 27 with an impressive line-up of guest stars. Grammy-winning rapper , magician and endurance artist David Blaine and multi-talented comedian will individually be featured in segments.

Kanye, according to the press release, will be the centerpiece of the show, while David will take Ellen to the street of Chicago as he shows off his trademark street magic skills. Nick, in the mean time, will provide the DJ entertainment. More performers will be announced on later dates.