News
>
Movie News
July 31, 2009 03:19:09 GMT

A sneak preview at "" has been made available to view through an official trailer. Premiered via Yahoo! Movies, the promo video teases on how fantastic 's Mr. Fox can be when he wants to, in addition to giving out how the stop-motion technology brings the characters to life.

The animated feature tells the story of a fox named Mr. Fox who steals chickens, ducks, and turkeys from three mean, stinky and wealthy farmers, Boggis, Bunce and Bean, to feed his family. When the farmers had enough with his action, they are determined to kill him, endangering not only Mr. Fox's beloved family, but the whole animal community. Trapped underground and with not enough food to go around, he comes up with a plan. He gets the animals band together and fights back.

News
>
TV News
July 31, 2009 03:16:02 GMT

HBO is pleased with its Sunday nights performance that the cable has renewed three shows occupying the time slot. During the TV Critics Association Tour in Pasadena, Calif., HBO's programming chief Michael Lombardo announced that "", "" and "" will be seen again in summer 2010 with new episodes.

"True Blood" indeed achieved a stellar rating performance in the first season that it garnered 3.7 million viewers on the season 2 premiere, not mentioning the repeats and on-demand viewing that will bring the total up to 10 million viewers. "Hung", benefiting from the lead-in from "True Blood", also received a warm welcome on the series premiere. "Entourage", meanwhile, showed an increase in rating in the sixth season and thus is heading for the seventh.

News
>
Celebrity Gossip
July 31, 2009 02:52:38 GMT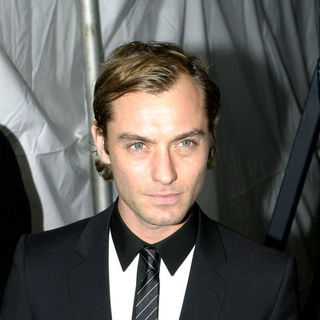 The identity of 's ex-girlfriend who is pregnant with his baby has been revealed. TMZ claimed in an exclusive report on its site dated July 30, the mystery woman's name is Samantha Burke. She is said coming from Florida working as an actress and model.

The news media, furthermore, obtained Samantha's online registry at Babies "R" Us, which listed her due date as October 6. The baby registry also suggested Samantha is expecting a girl whom she will name Sophia. Should the report is proven true, Jude's upcoming child will have the same birth date with son, Rafferty, whom he has with ex-wife . The former pair also has two other children; son Rudy and daughter Iris

News
>
Music News
July 31, 2009 02:42:19 GMT

has brought to public a full music video for her new single "She Wolf". In the Jake Nava-directed video, the singer is seen performing some outrageous dance moves to show her "predatory sensuality."

"This woman starts a journey going into her own closet," Shakira explained to MTV about the video's concept. "She is in this surreal kind of world where other fun things happen. She's just having fun. And there is also this other metaphor of the cage - the golden cage and the woman."

News
>
Movie News
July 31, 2009 02:41:13 GMT
Whereas buzz on the war of words between Summit Entertainment and is yet to fade away, interesting scoop related to "" has been brought up to the surface. In a chat with MTV at San Diego Comic Con 2009, screenwriter Melissa Rosenberg revealed one of Lefevre's final scenes as Victoria.

Declaring her love in writing down the wicked character, Rosenberg revealed she "was able to explore what Victoria was up to," after getting permission from director Chris Weitz to get away from Bella's point of view, which is the core of the book. [SPOILER ALERT!] "And at one point, we cut away to Victoria driving really fast in a car," she detailed on the scene she added. "She took a snack with her. And she's reminiscing about her days with James. I loved writing that scene."

News
>
TV News
July 31, 2009 02:37:36 GMT

"" will be back with two all-new episodes this Monday, August 3 after a short break following and 's separation. TLC has begun promoting the important episodes, giving a preview to the 'new chapter' as well as giving a sneak peek to the Monday episode.

The sneak peek shows Kate setting up a tent for her children to camp in. With Jon no longer around, Kate vows to do whatever she has not done before. "It is my new attitude that I'm going to do things I've never done before. If I've never grilled before, I'm gonna grill. If I've never camped before, I'm gonna camp," she stated. The preview, meanwhile, includes Jon.

News
>
Celebrity Gossip
July 31, 2009 02:11:51 GMT
An agreement has been reached between the party that represents Katherine Jackson with that of Debbie Rowe regarding who will get the custody of 's children; Prince Michael Jackson Jr., Prince Michael Jackson II, and Paris Michael Katherine Jackson. It has been confirmed through various reports on the web on Thursday, July 30 that Katherine will keep the three kids in her full care with visitation rights for Debbie.

According to a report by NBC, under the newly-reached deal Debbie, who is the biological mother of Prince Michael Jr. and Paris Michael, will retain her parental rights to both kids, but has agreed not to challenge the custody arrangement in court. Besides, she will not be granted any extra money. In an interview with CBS' "The Early Show", Katherine's attorney Londell McMillan said, "It's an agreement, an agreement for the best interests of the children. This is not a money deal. This is not about money."

News
>
Music News
July 31, 2009 02:11:35 GMT
Though has denied speculation she tried to diss , it seems that the Slim Shady didn't believe any words she said as he recently fired back at her in a track called "Warning". In this song, the rapper called Mariah a liar and an alcoholic.

"I'm obsessed now? Oh, gee. Is that supposed to be me in the video with the goatee?" Eminem raps on some of the song's verses. "Wow Mariah. Didn't expect you to go balls out. B****, shut the f*** up before I put all them phone calls out."

News
>
Celebrity Gossip
July 30, 2009 09:15:34 GMT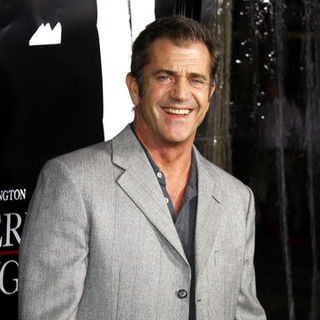 A new report surfaces by the hour that has attacked a fan during a night out partying at a club in Los Angeles on Wednesday, July 28. Hollyscoop claims the actor was seen arriving at Playhouse to celebrate the venue's grand opening party with the companion of pregnant girlfriend and a group of people.

Inside the hot spot, Mel and his companion sat on the VIP booth. It was during the time that a reporter of Life and Style magazine posing as a fan tried to snap a picture of him and Oksana. His security quickly took the camera from the unidentified female reporter and deleted the pictures.

News
>
TV News
July 30, 2009 08:50:40 GMT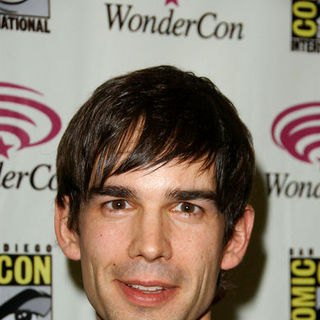 The blind assistant to 's character on "" is found in . The actor will play a CIA military intelligence/special-ops agent named Auggie Anderson who got his sight damaged years ago during an assignment. He will be helping Perabo's Annie Walker in her job.

Annie is a CIA trainee who is apt in 6 languages and excels in everything she does. She joins the agency as her mysterious ex-lover becomes a particular interest to her bosses. She vows never to let herself be hurt again, but that proves to be a tall order.

News
>
Movie News
July 30, 2009 08:45:44 GMT

The first featurette for sci-fi movie "" has made its way out. Providing a peek to the behind-the-scene footage, the featurette also gives out many never-before-seen snippets, which feature the Wikus van der Merwe character portrayed by .

The featurette also contains parts of interviews with Copley as well as some of the crew, including director Neill Blomkamp. In the video, the filmmaker claims that the difference of this movie with other alien films is that in "District 9", the aliens who come to the Earth are homeless and their life are rough.

News
>
Music News
July 30, 2009 08:27:58 GMT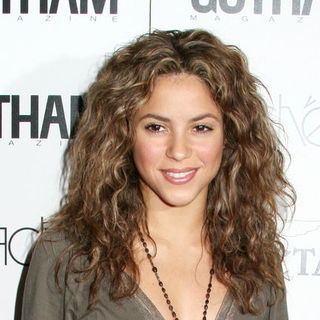 An almost two minutes snippet of 's "She Wolf" music video emerges hours before the full-length video gets debuted. It shows her wearing gold and black leotards and performing what is described as "unique dance techniques" inside and outside cage.

Previously, director Jake Nava opened up about his concept for the video. "The story of this video is about Shakira getting in touch with inner She Wolf which I think kinda predatory sensuality," he explained.

News
>
TV News
July 30, 2009 08:14:23 GMT

MTV has made the attempt to announce the premiere date of "" which is no longer featuring its leading star, . The reality show, coming to its season 5.5, is set to return on small screen September 29 at 10/9c.

Most of the show's regulars such as , Lo Bosworth, and her husband are in, so is the new face . This addition is expected to give a conflict into the whole story. "I've seen a little, but honestly, she came in like a whirlwind ever since the first day at the wedding, the Speidi wedding," Heidi's sister Holly Montag said about Kristin.

News
>
Celebrity Gossip
July 30, 2009 08:08:32 GMT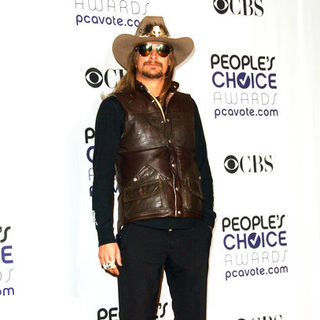 Troubled rock singer manages to spark new controversy as he reportedly has publicly declared himself as anti-Twitter, branding the microblogging site as "gay." The 38-year-old was claimed telling Rolling Stone magazine in recent interview for its new issue, "It's gay. If one more person asks me if I have a Twitter, I'm going to tell them, 'Twitter this [bleep], mother[bleep]er'."

"I don't have anything to say, and what I have to say is not that relevant," he went on stating. "Anything that is relevant, I'm going to bottle it up and then squeeze it onto a record somewhere."

News
>
Movie News
July 30, 2009 08:01:14 GMT

Cineplex has got a hold at two brand new clips from the upcoming comedy "". More than a minute long, both of the clips, "First Date" and "Reunited", revolve around two of the film's leading characters, crossword puzzle constructor Mary Horowitz and news cameraman Steve.

The first clip, like its title, brings forth the footage when Mary meets Steve for the first time for a set-up blind date. Expecting to be set up to an unattractive guy, Mary comes down from her room bored looking, but soon realizes that her initial thoughts about her date are completely false. The second clip reveals the scene wherein Mary meets Steve once again. But, this time Steve isn't expecting her to be there.