News
>
Movie News
April 04, 2009 06:06:03 GMT
A sequel to "" is already in the works. Confirming on what he has hinted earlier, leading man insisted that a script to the follow-up installment of the manga adaptation has been penned. "I know they've written a second one and it's pretty far out there," so he claimed.

On the premise of the sequel, the actor who plays Goku in the James Wong-directed live-action film said, "The second one really goes to some different places that I've never seen in any comic book adaptation." Though revealing that the script has been written, the 26-year-old admitted that he hasn't read it.

News
>
Music News
April 04, 2009 05:58:29 GMT

has shared details on what can be seen in his upcoming music video for single "We Made You" off sixth studio album "". "There's some celebrity bashing in it," the rapper, who has infamously mocked stars such as and in his videos, tells MTV.

"I wanna say it's not necessarily intentional bashing in it," Eminem explains the concept further. "It's not necessarily taking deliberate shots at people. ... Yes, it is. What the f*** am I talking about?"

News
>
Celebrity Gossip
April 04, 2009 05:05:06 GMT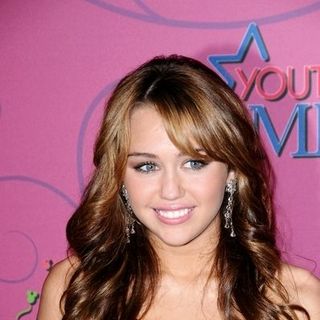 Asked by during an interview for his morning radio show on Thursday, April 2, to name her favorite "" contestant, replied, "Allison [Iraheta]'s my favorite!" The 16-year-old Disney actress then was quick to add, "I've been texting with her."

In related news, it is reported that Miley Cyrus' pre-recorded performance for "American Idol" where she sings her track "The Climb" has been confirmed to be televised on April 15. The actress-singer stopped by the set of the hit singing competition this week to tape the performance. "It went great and I had a lot of fun," Miley enthused about her taping session.

News
>
Movie News
April 04, 2009 04:42:36 GMT

Craving for the sound of revving engines and metal clashing? Or simply having the need for speed? Now, you definitely don't have go to the race track since this Friday, April 3, director Justin Lin presents his latest car racing movie into U.S. theaters with the fourth installment of "The Fast and the Furious" series, "".

Throughout the years, Hollywood has produced various kinds of car racing movies, bringing to big screen heart-pumping actions in both the race track as well as the plain street. While some classic car racing movies pave the way for the modern ones and still are worth revisiting, the technology in filming evolves to the better and so does the action behind four-wheels. Nowadays, filmmakers are competing to lay in the open more and more intricate stunts in feature films no one imagines could be done.

News
>
TV News
April 04, 2009 04:38:21 GMT

Melinda and Eli help a ghost settle his unfinished business with a mysterious young woman who may be involved in the death of a man. The episode of "" has , starring as the mysterious woman whose name is Morgan Jeffries.

Duff said that the experience shooting for the cameo has been enthralling. She said from the set of the show, "I've been having a blast here filming and getting to do my own stunts." She was hung 50 feet above the street and suspended from the ceiling when a ghost moved her bed.

News
>
Music News
April 04, 2009 04:35:56 GMT

U.K. versions of 's "" cover art have arrived in two different pictures. While captures her up close from the front, both of the U.K. cover arts have her snapped from right side with braided hair. One of them shows her in red manga-inspired costume. The other also pictures her in the same clothes, only this time she dresses in purple.

In addition to the U.K. versions of "Fantasy Ride" cover art, a video footage showing Ciara and rehearsing steamy scenes for "Love Sex Magic" music video has also been outed. Accompanied by Jamaica, who supposedly is the choreographer, the two are seen enjoying the rehearsal as both are laughing and smiling.

News
>
Movie News
April 04, 2009 04:15:58 GMT
During the press junket of "" Friday, April 3, has finally broken the silence over "" possible plot. When asked by MTV whether this "" sequel will be based on the "Demon in a Bottle" storyline, he responded by saying, "Not really. As a matter of fact, I think that's probably best saved because it's such its own storyline."

The 43-year-old then continued, pointing out on which direction this follow-up movie will take. "We're going for the interim space [between the origin and "Demon"]," the "" star explained, "which is more a look behind the mask of someone who says he's Iron Man and what it really is to become a superhero."

News
>
Celebrity Gossip
April 04, 2009 04:13:32 GMT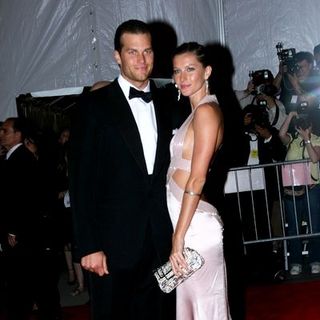 and have added fuel to the existing rumors of them planning to hold a second wedding celebration in Costa Rica as they've been photographed in the Central American country on Thursday, April 2. Local TV network Canal 7 has broadcast footage showing the Brazilian supermodel and the New England Patriots quarterback in the Pacific coast towns of Malpais and Santa Teresa.

The high profile couple has been snapped enjoying a tropical getaway with Tom's son, John Edward, whom he has with former girlfriend . Some other local media, additionally, also reported that relatives and friends of the twosome were also in attendance.

News
>
TV News
April 04, 2009 04:09:49 GMT

Although Showtime has been the house for "" for six seasons, the network won't take its successor. According to The Hollywood Reporter, Showtime has narrowed down their pilots schedule and excluded the spin-off which is tentatively titled "The Farm" and centers on Alice.

The decision was informed to the producer of the show, Ilene Chaiken, earlier this week. Showtime said that it has decided not to go forward with the pilot. However, "The Farm" is not the only one passed on. -starring "The End of Steve" is also out of the frame. The producers of "Steve" will pitch it around to other cable networks and allegedly, HBO is interested.

News
>
TV News
April 04, 2009 03:39:16 GMT
The Actives are back in the "", but somebody is suspiciously out of place. Topher discovers a chip that reveals a traitor is inside the house. Thus, Echo and Sierra are programmed as spy hunters to uncover the culprit.

Meanwhile, Ballard receives surprising news from Mellie, and Adelle harbors a secret. Called "Spy in the House of Love", the episode will air April 10 right after the season finale of "".

News
>
Celebrity Gossip
April 04, 2009 03:24:25 GMT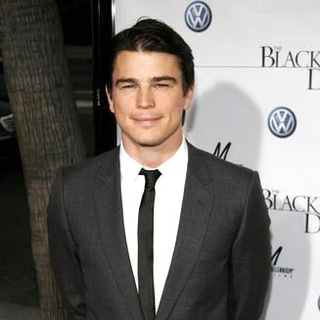 has been discharged from Los Angeles' Cedars-Sinai Medical Center, where he's been treated since early this week for severe abdominal pain. Further details concerning his latest condition and the actual date of his hospital release are not publicly shared though.

"He has had a lot of testing," Hartnett's publicist Susan Patricola tells US Weekly of his hospital release. "They released him, and they are trying to figure out what it might be. He is fine."

News
>
Movie News
April 04, 2009 03:17:25 GMT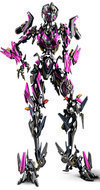 While "" is still about two months away from its theatrical release, director Michael Bay has come out with one major spoiler of the "" sequel, revealing which character will have a short span of life. [SPOILERS AHEAD] In an interview with MTV, Thursday, April 2, the filmmaker confessed that he decided to kill pink Autobot Arcee.

Revealing the matter at 2009 ShoWest, the 44-year-old bluntly said, "You know what? I didn't like Arcee, so I kill her later, all right?" He furthermore explained his reason of the female robot elimination, stating "You know what? It's like actors. There are certain actors that blossom on screen, and there are certain others where you're like, 'Yuck, I'm cutting them out of the movie.'"

News
>
Music News
April 04, 2009 03:05:21 GMT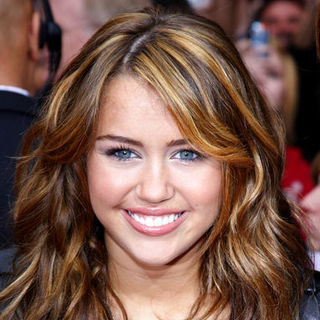 ' pre-recorded performance for hit reality singing competition "" has just got its airdate. Announced on her official website, the performance where she sings ballad song "The Climb" will be televised on April 15.

"Miley was so nervous to perform on 'Idol' and just before performing wrote [on her Twitter] 'Wish me luck ... getting nervous! Time for 'Idol'," so a statement on her website read. "Make sure you tune into 'American Idol' on April 15th to seen a special performance by Miley."

News
>
Celebrity Gossip
April 04, 2009 02:55:10 GMT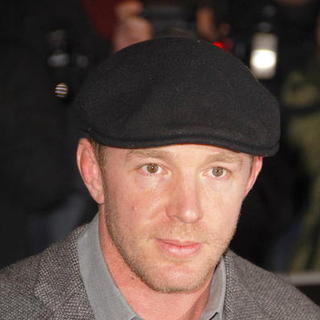 Soon after news on the rejection of 's adoption request by a Malawian court was made public, the pop superstar's estranged husband Guy Ritchie issued a public statement, saying he is "saddened that her application has been rejected." Beside offering sympathy, Guy also praised Madonna for being a caring mother for her children and wished her luck for another possible adoption.

"Madonna is a fantastic and loving mother who cares deeply about her own children, and children who may need additional help and support," said Guy of Madonna's bid to adopt 3-year-old Malawian orphan, Chifundo "Mercy" James. "She is motivated only by being a caring parent who seeks to share some of the advantages and opportunities that her life has given her."

News
>
TV News
April 04, 2009 02:43:45 GMT

It's the judgment day, the Connors will finally come face to face with the CEO of ZeiraCorp as well as the shape-shifting terminator, Catherine Weaver. In the preview of "", Ellis will guide Weaver to the family and a priest, Father Armando Bonilla, will be involved in the Connors side.

The final confrontation, as described by the official synopsis will shake John "to the core and changes his reality forever". It has been rive that a major character, a male, will be killed in this season finale while a woman in John's life will leave him and another betray him. On separate occasion who is Derek in the series, has been cast in The CW's "Body Politic" as a lead actor.