News
>
Music News
June 11, 2009 03:53:25 GMT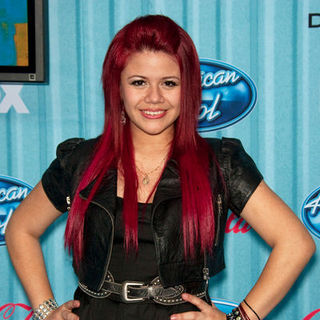 Rumor that has inked a record deal with 's label, 19 Recordings, is proven true. Her debut album is licensed to Jive Records and will be dropped sometime this fall, so the press release from the recording company confirms.

Simon Fuller, creator of "" and founder of 19 Entertainment, praises Allison who finished in the fourth place on this season's Idol as "an incredible young singer." He adds, "She is without a doubt one of the best teenage singers 'American Idol' has ever discovered. We all watched Allison grow in confidence and stature as she performed each week on the show and we can only imagine how far this special girl can continue to blossom in the years ahead."

News
>
TV News
June 11, 2009 03:39:53 GMT

Disney Channel has released the promo for its triple threat airing this Sunday, June 14. Being the lead, "" will kick off the program at 7.30/6.30c before "" and "J.O.N.A.S!" take over with their new episodes.

In "Hannah", Oliver lands his dream internship at the K-TEEN radio station working with popular DJ Gary Green, but when Green takes a sudden leave, Oliver's responsibilities extend beyond his wildest dreams, to on-air duties. Miley offers to help, and the new radio team, Smiley Miley and Smokin Oken, become an overnight sensation. But soon, Miley finds it hard to juggle her Hannah Montana commitments and keep her promise to help Oliver.

News
>
Movie News
June 11, 2009 03:25:50 GMT
While nothing is official yet on the development of "Mission: Impossible 4", it is likely that filmmaker J.J. Abrams takes a part on the project. In an article printed on TV Guide, the director of "" confirmed that he has been asked by to produce the fourth installment.

Expressing his feeling on the invitation, the 42-year-old stated as quoted by the publication, "I am incredibly honored that Tom has invited me back as a producer on Mission Impossible 4." Though he didn't go further by unraveling other details, the "" director teased, "Tom and I have come up with a really cool idea we are pursuing." There's no word yet on whether or not he will direct.

News
>
Music News
June 11, 2009 03:20:03 GMT

' upcoming sophomore set has got an official cover art. The just-outed picture shows Jordin's close-up look from the front with only the right side of her face being featured on it.

Jordin's new album is titled "". It is planned to be released across United States on July 21 and promised to include "upbeat" dance tracks, which will make the album sounds more like "Beyonce [Knowles] meets ."

News
>
TV News
June 11, 2009 02:56:35 GMT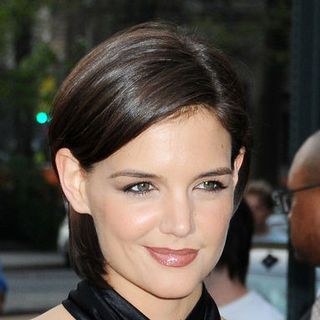 Apart from running the competition, "" apparently is hiding a surprise guest for its future episode. reportedly is tapped to make a "special performance" on the FOX hit TV show, either later this season or the sixth season which will come in fall.

Bringing in such story is which quotes its source as saying "She's met with judge and producer Nigel Lythgoe and everyone hopes she appears on this season or next season of the show." The magazine further adds that Katie has been spotted frequently visiting a dance studio around L.A. in the past few weeks.

News
>
Celebrity Gossip
June 11, 2009 02:50:41 GMT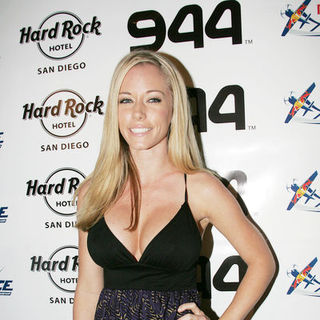 Pregnant wants to tap her ex-boyfriend Hugh Hefner to be her baby's godfather. To Marc Malkin of E! News she says that she called the Playboy boss soon after she learned she was pregnant with fiance 's baby while she was on the way during a layover at an Amarillo, Texas, airport.

"Hank was like, 'Hey, why don't we do a test to see, just real quick?'" she recalls. "I did it and we found out and we just sat on the baggage claim as everything hit us at once." And then "I called Hef because I had to tell him right away. He was like, 'Oh my god!' and then he cried," she continues, adding, "Hef will be 'The Godfather!'"

News
>
Movie News
June 11, 2009 02:40:12 GMT

The first official trailer for Martin Scorsese's "" has been uncovered. Debuted via Apple, the promotional video provides the first look into 's Teddy Daniels, 's Chuck Aule, ' Dolores Chanal and 's Dr. John Cawley.

Kicked off with a capture of a boat sneaking out from behind the white mist curtain, the trailer explains that two U.S. Marshal have been summoned to Shutter Island, a small island in Massachusetts' Outer Harbor which becomes the home of Ashecliffe Hospital for the Criminally Insane, after a female prisoner escaped without any logical explanation. As the two delve deeper into their investigation, they begin to believe that they may never leave the island because someone is trying to drive them insane.

News
>
Music News
June 11, 2009 02:38:34 GMT
has confirmed that he is going to team up with for a tour this fall. "Me and Lady GaGa are going on tour now," he broke the news during his visit on ABC's talk show "" on Wednesday, June 10.

"She's talented and so incredible that she's not an opening act," Kanye praised GaGa's musical talent before spilling more info about the upcoming roadshow, "We're doing it together, with no opening act." Dates for the tour are expected to be announced soon.

News
>
Celebrity Gossip
June 11, 2009 02:07:42 GMT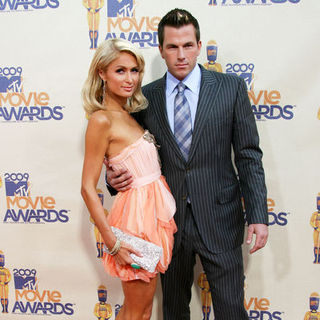 It turns out that the love relationship of and boyfriend is short lived as a representative for the celebrity socialite has confirmed the two are breaking up. "In response to the inquiry on whether Paris Hilton has split up with Doug Reinhardt, yes, this is true they are no longer together. They remain friends and ask that you please respect their privacy," the representative tells .

When Doug is asked about the matter, he says he and Paris are still together. "No, that's not true. Everything is OK between us," E! News quotes him as insisting. Judging from such fact, it seems that it is Paris who initiates the separation.

News
>
Music News
June 10, 2009 09:49:44 GMT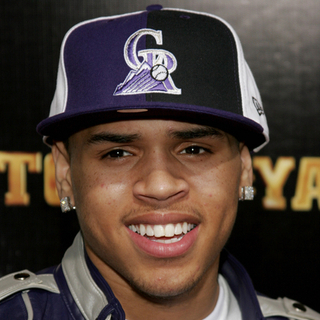 will possibly get helping hands from Hip-Hop production duo, The Runners, for his new album. According to , Chris and the Florida-based producers are currently hitting studio for an "amazing, insane record. Something you've never heard before."

Chris Brown's new album is tentatively titled "Graffiti". It is aimed to follow up his 2007 sophomore set "". Its new single which is yet-to-be titled is expected to be unleashed this summer.

News
>
TV News
June 10, 2009 09:41:29 GMT

The CW has started seeding on the promotional campaign for its Fall schedule. Releasing a teaser for the series launching and opening new seasons later this Fall, the network would like to introduce also its new slogan "TV to Talk About".

"In just three years, the CW has become TV to talk about, with culturally current, quality programming," The CW entertainment president Dawn Ostroff previously said. "These are shows with a consistent quality and tone" that represent "the most cohesive lineup we've ever had."

News
>
Celebrity Gossip
June 10, 2009 09:39:28 GMT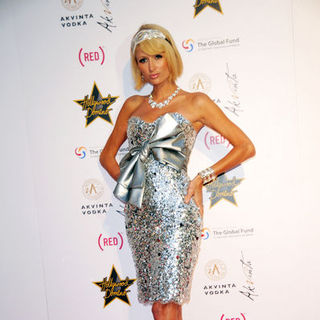 Now that she has become a famous singer, needs to get herself a stylist, so says . "I think she should come up with something new ... since she's such a huge celebrity now ... I suggest getting a stylist. She could look really hot if she just wore some pretty dresses," the celebrity socialite answers when Extra asked her to share some beauty tips for the "" runner-up. "I think Susan has an amazing voice, but she needs to work on the pose," Paris adds.

On the same occasion, Paris also verifies rumors of her being the initial pick to do the fake segment at 2009 MTV Movie Awards on May 31, during when 's Bruno accidentally landed his naked bottoms on 's face. She confirms the show's producer approached her to do the stunt, but she decided to turned it down. "I love Mark Burnett ... He didn't really tell me what it was, but he asked if I wanted to be involved in something that was going to be crazy and, like, a fight might break out," she reveals. "I was like, 'All right. I don't want anything hitting me in the face or anything like that, so I don't know if I want to do that.' But I didn't know it was going to be Sacha Baron Cohen hitting someone in the face. I'm glad I didn't do that."

News
>
Music News
June 10, 2009 09:27:53 GMT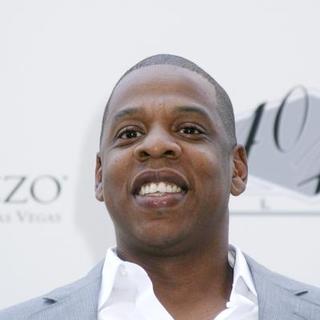 has been added to the performers line-up for this year's BET Awards. He joins previously-announced musical guests consisting of , , and .

In another news related to BET Awards, an after-party is set to be hosted by . The post-event bash will be aired on Sunday, June 28 right after the awards gala is wrapped. 2009 BET Awards itself will be conducted at Shrine Auditorium in Los Angeles starting from 8 P.M. EST/PST with being tapped to make a hosting job.

News
>
Music News
June 10, 2009 08:53:44 GMT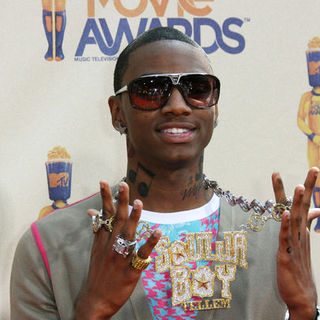 Apparently having knowledge about who he has to recruit to make smash hits in his new album, reveals his interest to work with rap moguls , and . The young rapper opened up the matter during a recent interview with Miss Info backstage at 2009 Summer Jam event.

"I done worked with everybody that I wanna work with so far," Soulja Boy said. "But going into my third album, I already got Lil Wayne on deck. I just hollered at Kanye when I was in Calif. working with . Me and Kanye, it's just an honor to work with him. He done been in the game so many years even for him to be under Jay-Z. And if I get a chance to work with Jay-Z and Kanye that'd be crazy, way out on another level."

News
>
TV News
June 10, 2009 08:48:05 GMT

ABC is going early in releasing the premiere dates of its Fall line-up. The network has confirmed on the official site that the fertile TV season is kicked off on Saturday, September 5 with "Saturday Night College Football".

The primetime series premieres however, are kept between the traditional range between September 21 to 27, with some, like "", bowing in early October. Not yet decided on when to take off are "", "" and "".