News
>
TV News
March 11, 2009 06:53:36 GMT
"" gets down to the business, the Top 13 begin the war to secure the this year's title. On Tuesday, March 10, all 13 finalists are competing for viewers vote through the performance night that picks as its theme.

Firing up the show first was Lil Rounds with "The Way You Make Me Feel". Randy Jackson said he continued loving her but Simon Cowell thought it was a lazy song choice. Blind contestant Scott MacIntyre took the stage with his piano, singing "Keep The Faith". Randy didn't think it was a bold choice for such level of the show while said she liked the "vibe".

News
>
Celebrity Gossip
March 11, 2009 06:36:38 GMT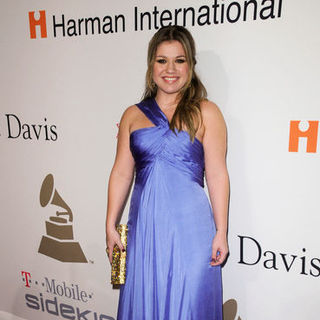 Serving as the cover girl of Blender Magazine's April 2009 issue, admits to peeing in the shower and checking the tissue to see what color her snot is. Besides, she also admits to taking pleasure in walking around naked.

"Anybody who says they don't [pee in the shower] is lying," the winner of "" first season says in a statement. On blowing her nose and then checking the tissue to see what color her snort is, the singer explains, "I mean, if you have a cold, you have to check, to see how sick you are."

News
>
Music News
March 11, 2009 06:14:32 GMT

A music video to promote 's single "Just Go" has just made its debut, guest-starring . The video follows a man when he invites his girlfriend for a vacation in the Bahamas. Kissing each other in the swimming pool and having a romantic dinner together are some of what they do during the holiday.

"Just Go" is a ballad track coming from Lionel's of the same name. Featuring Akon, it is written by and , and is expected to come out as the second single off the effort.

News
>
Movie News
March 11, 2009 06:07:38 GMT

Several new clips from "" have been uncovered. Taking a deeper look into the manga adaptation, most of the clips provide additional never-before-seen footage and bring in some spoilers to the film. Some of the clips also serve as the extended version of the snippets shown in previously-released videos.

One of the clips entitled "The Attack on Gohan" presents the scene where Grandpa Gohan is attacked by Mai. Though he is able to deflect Mai's weapons, he is left powerless when Piccolo enters the room and uses his power to defeat him. Other clips display scenes with Goku, Master Roshi, Bulma, Yamcha and Chi-Chi. Meanwhile, the clip showing Chi-Chi was posted earlier at Yahoo! Movies.

News
>
Celebrity Gossip
March 11, 2009 04:59:04 GMT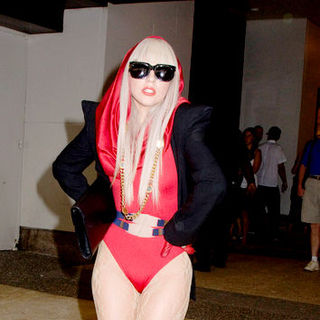 Considered as one of nowadays' successful singers and songwriters, shares to Blender magazine what it is like for her to write songs, saying in a statement, "When you make music or write or create, it's really your job to have mind-blowing, irresponsible, condomless sex with whatever idea it is you're writing about at the time." The "Poker Face" hit maker explains further, "Writing a record is like dating a few men at once. You take them to the same restaurants to see if they measure up, and at some point you decide who you like best."

In another shocking revelation, Lady GaGa admits that contrary to the party girl image which many people label her, she would rather spend time in her bedroom than attend a showbiz party. "In the evening I'll probably stay in and listen to a new song I have recorded. I like to roll around in bed with my songs and figure out what feels good," the music star opens up about what she usually does on her spare time.

News
>
Music News
March 11, 2009 04:45:08 GMT

' "If U Seek Amy" music video is confirmed to be debuted on Thursday, March 12. The video will be exclusively premiered for 24 hours on Virgin USA Mobile website as well as her official website starting from 11 A.M. EST and will be released widely and be shareable afterwards.

"If U Seek Amy" music video was previously revealed to have Britney Spears playing a sexy housewife. On its plot sequence, a source said, "The video begins with Britney coming outside her house to hand the paparazzi an apple pie that she baked. She acts like she wants to hook up. The video is very provocative."

News
>
Movie News
March 11, 2009 04:29:22 GMT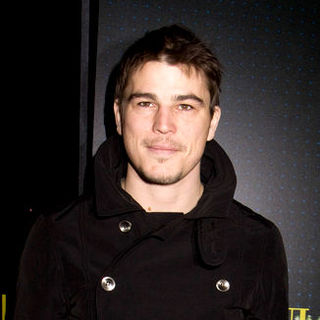 While words about on the run for "" title role are circulating, another casting speculation for the superhero movie is building up, linking to the villain character. According to IESB, the "Black Hawk Down" actor is on the "short-list" to star as Thor's half-brother and archenemy, Loki.

While nothing has been confirmed yet, IESB reported that the 30-year-old actor has met director for the part. If Hartnett is indeed considered for the baddie role, Loki would be his first villain character in the big screen. He is said to be interested in playing the character after won 2009 Oscars for his role as Joker in "".

News
>
Celebrity Gossip
March 11, 2009 04:21:41 GMT

Contrary to reports of them ending their engagement, and aren't splitting up, an insider tells In Touch Weekly. "They hit a rough patch. But in every long-term relationship, people go through ups and downs," the insider argues.

Fox, 22, and Green, 35, first met in 2004 on the set of ABC's sitcom "Hope & Faith." They got engaged in November 2006 and had made public their plan to get married. However, late last month it was reported that both of them have called it quits.

News
>
TV News
March 11, 2009 04:12:31 GMT

In the previously released promo of "", Lucas said to Peyton, "If you have this baby, you could die," and the reason why is teased on the newly-released clip. Lucas was about to give Peyton a surprise when she felt pain in her belly.

In the March 16 episode "You, Me and the Bottle Make Three Tonight" which title is taken from the single by Big Bad Voodoo Daddy, Peyton and Lucas receive a startling surprise about the pregnancy. This 'problem' has been speculated as an exit scenario for Peyton's depicter, , who cryptically told fans of the show in a that she is leaving the show.

News
>
Music News
March 11, 2009 03:44:23 GMT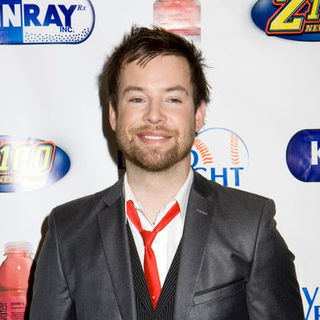 Several photos of and landing the parts as a couple in his upcoming music video for "Come Back to Me", the third single off his , have arrived. Standing close to Sarah, David is captured looking her in the eyes, putting his right hand on her waist and touching her cheek with his left hand.

"Come Back to Me" music video is directed by Gavin Bowden, the same man who helmed , and 's videos. It was filmed at LAX airport in Los Angeles on Thursday, March 5.

News
>
Celebrity Gossip
March 11, 2009 03:43:49 GMT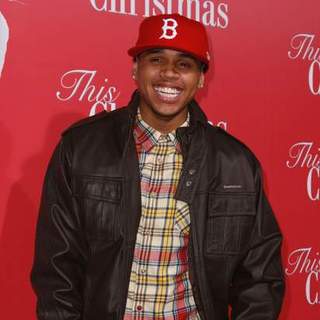 Rumors on the street claiming 's manager Tina Davis was the one who sent him text message that supposedly triggered the fight between him and have been denied. George Davis, who is Tina's father, told E! News on Tuesday, March 10, no truth to rumors of his daughter and the 19-year-old performer having a romantic relationship.

"They were saying that before," George insisted when referring to the rumors surfaced in 2007, suggesting Chris and Tina had been romantically involved for two years. "Those are old rumors," George added. As of press time, Tina, 39, has not yet made a single comment on the circulating rumors and so does Chris.

News
>
Movie News
March 11, 2009 03:42:46 GMT

"" may not get much from the 2009 Oscars, but it definitely received big recognition from the Academy of Science Fiction, Fantasy & Horror as the academy announced the nominations for the 35th annual Saturn Awards. On Tuesday, March 10, it was unraveled the 2008 biggest selling movie has led the pack with 11 nods in its pocket.

One of the counts the superhero movie nabbed was for Best Action/Adventure/Thriller Film. In the category, it will compete against two of 's films, "" and "", a James Bond movie "", a -starrer thriller "" and a Bryan Singer's world war II drama "".

News
>
TV News
March 11, 2009 03:30:47 GMT

The Academy of Science Fiction, Fantasy & Horror Films have announced the nominees of its 35th Annual Saturn Awards. In the TV categories, once again "" finds itself in the frontline to win multiple awards for it has been nominated in 11 categories. Last year, the ABC show had won 4 out of the 7 categories it was nominated in.

Similar to last year, "Lost" which is running its fifth season, is put under Network Television Series Category. Its leading actor is also nominated for Best Television Actor, the title that he had won twice in previous years. His co-star is also vying for the Best Actress category.

News
>
Celebrity Gossip
March 11, 2009 03:03:18 GMT

' has made public the first picture of her newborn baby girl, Scarlet Starr, in a post on her official website dated Tuesday, March 10. "Melanie is happy for a picture to be released as she knows her fans are eager to see baby Scarlet, and is hopeful that any media interest will be satisfied and future privacy respected," read the statement accompanying the picture that can be seen in the news photo.

The first picture of the mother-daughter duo, in the meantime, is also published on the cover of the U.K.'s Hello! magazine. Fellow Spice Girls members , , and Melanie Brown all share their thoughts on baby Scarlet exclusively with the publication. Melanie herself plans to donate any proceeds from the picture to a chosen charity.

News
>
Music News
March 11, 2009 02:40:09 GMT

and are rumored to have recorded a duet track and their "late night" recording sessions are said to be "very, very emotional." Sources from music industry tell TMZ that "the feeling in the room was pure love" and the two singers have been "playfully touching each other."

Another source explains to that Polow Da Don has spent several days with Chris and Rihanna in a studio in Santa Monica. No comment has been shared by both Chris and Rihanna's management team concerning the rumor though.