News
>
Movie News
July 03, 2008 02:12:18 GMT

Before Paradox Entertainment have even set the release date of "", a teaser trailer promoting that sci-fi horror film has been released. Posted firstly through 's official website, it gives movie lovers the first real look into the flick that is loosely based on the role playing game of the same name.

Timed at 1:35, the teaser doesn't help much in sharing idea of the plotline, but it surely unveils the devastation of the Earth and the troubling matters human are facing. Through it, viewers can watch great battle sequences as well as a gory scene in which a soldier gets stabbed with a sharp edged pole right on his face. Seemed to have a "" feel, it uses the same score employed in "Lord of the Rings" trailers.

News
>
Music News
July 02, 2008 09:35:42 GMT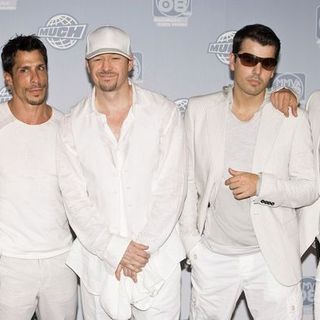 are set to give something special for their fans on their upcoming yet-to-be-titled new LP, set to be outed on September 8, by putting a special collaboration track titled "Full Service" on the record. On the song New Kids are teaming up with fellow '80s famous boyband .

The news was confirmed by the producer of the track RedOne, who told People.com saying, " had this idea for a few months, since New Kids had the idea of getting back together really. Donnie's been looking for that one track for all of them and I think we found it." Beside producing it the renown producer was also involved on the song's writing alongside Donnie and .

News
>
Music News
July 02, 2008 09:00:21 GMT

Before premiering the new music video for his latest single "Got Money", taken from his latest LP "", gives his fans a sneak preview of the video through a behind the set clip that has streamed earlier this week. On the 52-second-long clip, Wayne himself introduces the condition on the set and reveals some stuffs about the video shoot.

Although there aren't many shots that revealed about the upcoming music video, that will also feature , from the footages on the sneak preview it can be seen that the "Got Money" video will involve a plot about bank robbery and lots of money. Moreover, it looks like that Wayne himself will be acting as the bank robber, while T-Pain was seen singing on a stage and throwing lots of money around him.

News
>
Movie News
July 02, 2008 08:16:55 GMT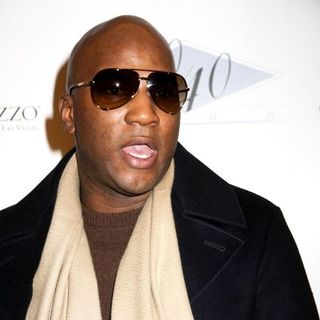 's name has been cemented among the successful rap artists today with the selling of over than 2 million copies from his two albums. Now, the rapper whose real name is Jay Jenkins is ready to add another title on his resume, an actor.

Latest report has unearthed that the 30-year-old has joined the cast ensemble of 's comedy movie "". In it, the "Soul Survivor" hitmaker will star as a big-name hip-hop artist for whom the two main characters work.

News
>
Music News
July 02, 2008 08:12:18 GMT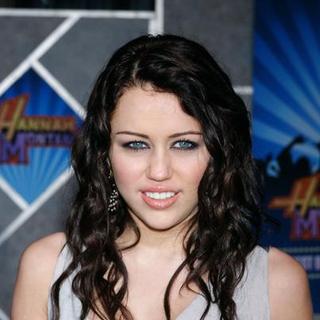 Teen pop star made another surprise for her fans by appearing and performing at a charity concert on Sunday, June 29. Miley who wasn't scheduled to perform on the event suddenly took the stage and sang with country singer Jeffrey Steele.

Steele, who was the mastermind of the event, was very surprised that the teen pop star suddenly came to the stage and asked if she could sing at the event. With the approval from the country star, the teen singer then performed a song titled "Simple Song", which was recorded by her and written by the 46-year-old singer. Not only that the song also happened to be the country singer's only song that was on her son's iPod the day he died.

News
>
Celebrity Gossip
July 02, 2008 07:43:52 GMT

Is a rapper with a number of hit singles, is set to add champagne maker into his career resume as he's said to be prepping to introduce a new champagne, called Halo. It reportedly is slated to be released to the market in the fall.

Told AllHipHop.com that he's excited about his partnership with Milestone Brands and French grower Voirin-Jumeh to create the line of champagne, Wayne was quoted as saying, "Champagne is for celebrating. There are so many different business opportunities ... I want to take advantage of it all. I'm ready to put my foot in a new door." According to reports Halo champagne will feature four different taste; Halo Brut, Halo Brut Vintage, Halo Rose, and Halo Pinnacle.

News
>
Movie News
July 02, 2008 07:32:39 GMT
Having had a big break in the movie biz with summer blockbuster "", screenwriter Mark Millar apparently refuses to slow down. In the latest interview, the award-winning graphic novelist revealed that he already has a new feature film project in mind and this time, he confessed that he is looking forward to reinvent one particular superhero, Superman.

Talking to the Daily Record, the 38-year-old unveiled his plan on writing the Superman revamp. He further acknowledged that his movie project has had its director and producer without indicating who the two are. "Since I was a kid I've always wanted to reinvent Superman for the 21st century," he said. "I've been planning this my entire life. I've got my director and producer set up, and it'll be 2011."

News
>
Music News
July 02, 2008 07:14:19 GMT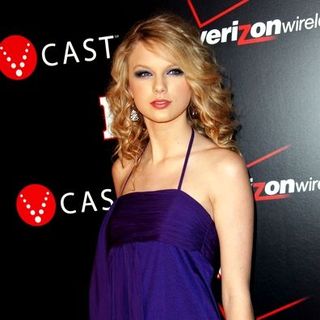 Another cool collaboration between country and rock music is set to happen on the upcoming episode of CMT Crossroads as teen country star is set to do a duet with on the series. The shooting for the series itself will be done in October for invitation guest, while the episode itself will be aired on November 8 on CMT.

Commenting about the collaboration plan, both musicians look very excited especially Swift as she revealed that playing with Def Leppard was her long time dream. "Every time I've seen Crossroads on CMT, I've always thought, 'If I ever get to do one of those, it HAS to be with Def Leppard!,' so this is really a dream come true for me," she said.

News
>
Movie News
July 02, 2008 06:35:21 GMT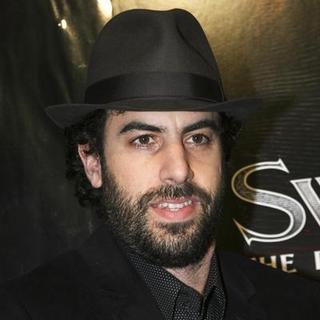 Well known for his eccentric characters in various feature films, including "", is gearing up to tickle laughters out of moviegoers with another comedic role. This time, he has been signed by Columbia Pictures to impersonate the famous witty detective Sherlock Holmes in a new untitled comedy project, "".

For the project, the British comedian will share screen with fellow funny man who has been tapped to star as Holmes' crime-solving partner, Watson. Additionally, he is going to team up with "" filmmaker, Judd Apatow. This project won't be the first film in which Cohen works with Ferrell and Apatow. Back in 2006, he has co-starred with the "" star in Apatow-produced "".

News
>
Music News
July 02, 2008 06:24:47 GMT

Although they are still resting from the music world, funk rock band already have plans for their new album as they reportedly have picked the producer for the upcoming LP. The latest reports claimed that the rockers will tap French dance music duo, to produce their upcoming record.

The news reportedly was announced by Busy P, one of the important officials on Justice's label, Ed Banger Records, in a recent interview. However, there are still no confirmations from either Red Hot or their representative regarding the reports.

News
>
Celebrity Gossip
July 02, 2008 06:19:32 GMT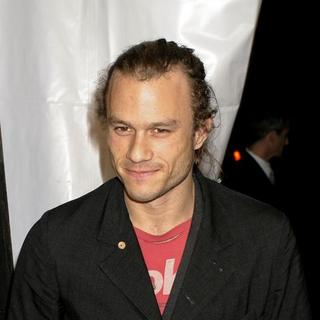 Tribute and honor keep coming to appreciate Aussie late actor . In addition to the scholarship fund the L.A.-based organization Australians in Film named after him, the actor's hometown Perth reportedly remembered him, naming a theater in his honor for his commitment to acting.

West Australian Premier Alan Carpenter, accompanied by Ledger's father Kim Ledger, has on Tuesday morning, July 1 announced plans for the theater which is about to be called Heath Ledger Theater. It reportedly costs $87 million to build the theater which hosts a total of 575 seats.

News
>
Movie News
July 02, 2008 04:56:17 GMT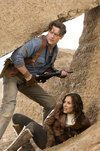 After releasing "" , Universal Pictures topped them all with a brand new featurette. Revealing behind-the-scene footages of the upcoming action fantasy movie, the video displays a detailed look into it, including the unlocking of mummy-like eternal life mysteries, accompanied with interview with the cast ensemble.

Bringing another thrilling adventure of daring explorer Rick O'Connell to the big screen, "Tomb of Dragon Emperor" puts the now-retired O'Connell to face a brand new resurrected mummy after his grown-up son, Alex, mistakenly awaken the cursed Han emperor. In a heroic journey that forces him to race from the catacombs of ancient China high into the frigid Himalayas, O'Connell supported by his wife, son and brother-in-law focuses to bring down the evil mummy before his world domination dream becomes reality.

News
>
Celebrity Gossip
July 02, 2008 04:53:20 GMT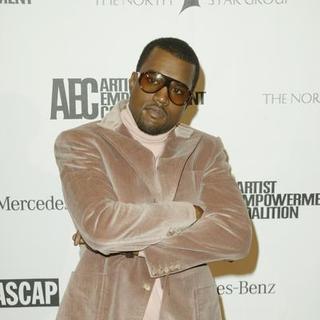 Keeps channeling his diverse inner creativity besides rapping, is invading the world of fashion. Not only that he's planning to launch his own line of clothes, but also footwear.

Made an appearance at the French fashion house's spring 2009 show in Paris last week, the hip hop artist revealed to Women's Wear Daily (WWD) that he has teamed up with luxury fashion brand Louis Vuitton to help design a collection of men's shoes for the label. He, moreover, also said that he currently is working on signature line of women's wear that's set to debut this coming fall.

News
>
Music News
July 02, 2008 04:45:02 GMT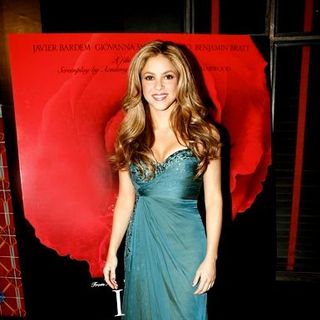 Latin pop star reportedly is set to follow the trail of and as the latest musician that signs a mega deal with tour promoter Live Nation. According to the latest reports, the Colombian born singer is still in talks with the company but it is expected that the deal would be finalized before the end of the year.

The mega deal, which is being called the 360-degree-deal, according to the New York Post would be worth about $70 million and will give Live Nation the rights to handle the singer's tour, merchandising and recording. Although $70 million is a huge amount of cash, a source close to Shakira stated that the pop singer should have worth more than that. "That's rich for an organization that wants to be [conservative] with these kinds of deals," the source said.

News
>
Movie News
July 02, 2008 04:13:46 GMT

So far, details shared about the latest J.R.R. Tolkien's adaptation movie "The Hobbit" didn't provide much about the movie aside from the fact that it will follow Bilbo Baggins' adventure in reclaiming a treasure stolen by dragon Smaug. Yet, recently director Guillermo del Toro provided fans with more clues into his concept for the upcoming fantasy flick.

Sharing the special scoop about Warner Bros. Pictures' film at the 34th Saturn Awards on June 24, the filmmaker talked about the creatures, story and even casting. Known for his amazing realization of monsters in "" and "", the 43-year-old revealed that he plans on presenting incredible new creatures. "I plan to bring myself to The Hobbit," he gushed. "No doubt about that."