News
>
Movie News
December 20, 2008 07:30:13 GMT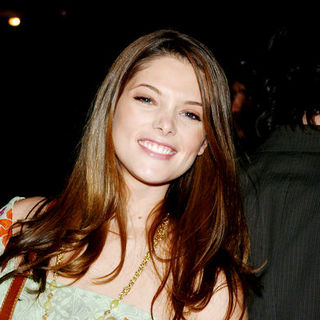 Following 's as Jacob Black in "New Moon", his "" co-star, , comes to his support. Talking to MTV News, the 21-year-old who plays Alice Cullen in the hit vampire drama said that she hopes Lautner will maintain his role in the sequel, saying, "I hope so."

She further added, "We all love Taylor. He's the best kid. He's so adorable and so good-hearted, and he's a good actor too. He did a great job, so I'm hoping to see him come back." Sharing her thought on Summit's reason that Lautner doesn't have the appropriate physical shape needed, she argued if that is the reason then the studio should replace her as well. Knowing that her character is described as a 4-foot-10, she said, "Oh, neither am I! I mean, really? If that's the argument, then they should replace me."

News
>
TV News
December 20, 2008 07:22:08 GMT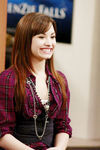 Two new promos of Disney Channel's original series, "", have been released. The footages contain scenes from the TV movie starring , plus the introduction to the lead character, Sonny.

Sonny, a talented Midwestern girl, has won a nationwide talent search to move to Los Angeles and star in a popular television series. Sonny's home and work life is documented along with her adjustment to life in the spotlight.

News
>
Movie News
December 20, 2008 07:03:12 GMT

has opened up about "". When asked by Movie Web about his Sgt. Epps character in the "" sequel, he confessed that his character has got an upgrade. "Yes, my character has been upgraded to Master Sergeant Epps. I am the top dog in the air force. I am a master sergeant. I am bringing on way more air strikes," he claimed.

"Michael Bay really beefed up my presence in this sequel. I was really happy about that," the 29-year-old shared his excitement. "Just being on the set with all of my cast members really made me feel like we'd created a family union. I think we created something that is really special. The fans out there really showed up and made us feel appreciated for what we did. It felt good to be working on something that the world is waiting to see."

News
>
Music News
December 20, 2008 06:53:54 GMT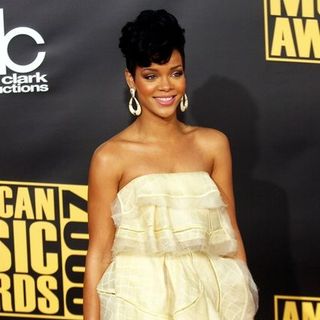 appeared on-stage for a live performance at French TV singing contest "Star Academy". She delivered two of her songs from 2007 LP "", "Umbrella" and "Rehab", on the season finale of the TV talent show on December 19.

Previously, Rihanna revealed to the media she wants to collaborate with , and for her next effort. "Lily Allen is bad ass - I love her. I also really like Duffy and Leona Lewis, who is so beautiful, with an amazing voice. I would love to do a collaboration with those girls," she explained.

News
>
TV News
December 20, 2008 06:40:24 GMT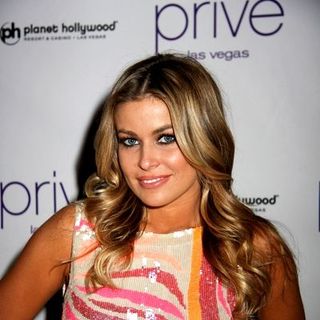 paid a visit on her daily show "" on Friday, December 19. The actress' name has been making rounds on the headlines lately due to her cover for Playboy, the adult magazine that catapulted her name to wider market.

Coming to the show, Carmen treated the audience with a sultry dance to ' "Naughty Girl" and was joined by Ellen who wanted a "spank" before she began with the interview. Carmen also talks about her engagement to guitarist Rob Patterson and whether or not she wants to have kids. Upon that question Carmen said, "Yeah, soon. I've done everything except for this."

News
>
Movie News
December 20, 2008 06:35:15 GMT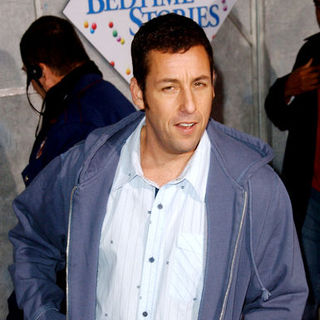 As its Christmas release date is lurking in the corner, "" gets a red carpet treatment in Hollywood. On Thursday, December 18, Walt Disney Pictures premiered this forthcoming family comedy at the El Capitan Theater in Los Angeles, where the red carpet was highlighted with the attendance of two U.S. marines who collect toys for their "Toys for Tots" program.

While glamor was brought to the red carpet by most of the film's female stars, including , , , , Kathryn Joosten and , the male cast ensemble, , and , came in with their own casual looks. Also in attendance were two of the film's young stars, Jonathan Morgan Heit and Laura Ann Kesling.

News
>
Celebrity Gossip
December 20, 2008 06:21:57 GMT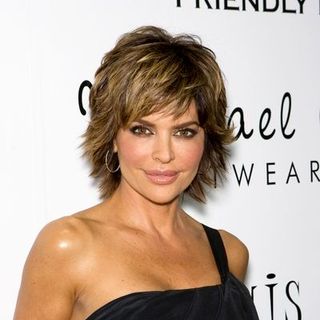 45-year old actress has revealed that she won't say no to posing nude for Playboy. "I'm the worst liar on the planet, I can't lie, so ... I think that could be a yes," she tells Extra when asked if she has plan to bare her body for the men's publication.

Lisa Rinna, a mother of two daughters, is best known for her roles as Billie Reed on "Days of our Lives" and as Taylor McBride on "Melrose Place" just to name a few. Beside her acting career, she also joined the second season of "", but was eliminated in round seven.

News
>
Music News
December 20, 2008 06:17:18 GMT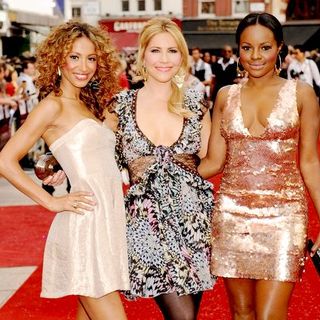 British girl group will be teaming up with powerhouse producers behind and ' hit singles, according band's member Keisha Buchanan. "We're going to be working with producers who've worked with Beyonce and Rihanna so we're really looking forward to next year," she said in an interview.

In mentioning whom the band want to work with for their new album, Keisha also puts on her wish list. "We'd also love to work with Cee-Lo from - we met him when we were working with [US record producer] Dallas Austin and we'd love to do something with him," Keisha stated.

News
>
Movie News
December 20, 2008 05:08:53 GMT

A brand new featurette for "" has been unraveled. Highlighting on the visual effects the movie has, the behind-the-scene video includes commentary from director Frank Miller, visual effect supervisor Stu Maschwitz and cast members, and about how the movie comes to life with the help of the VFX.

While Miller and Maschwitz discuss on how the idea for the movie is materialized, Jackson and Mendes talk about their experiences shooting with the green screen. In it, Miller also explains on his vision of re-introducing color as an powerful element. The featurette also brings many footage, exposing the filming of some scenes and the final result of the scene after the visual effect is added.

News
>
TV News
December 20, 2008 04:58:40 GMT

Memorable moments from the recent Beijing Olympic will be highlighted in a two-hour special by NBC. The network will air "Beijing Olympic Opening Ceremony: TV Event of the Year" on a primetime slot (8/7c) on December 27 with hosts Bob Costas and Matt Lauer.

The two men, who also hosted the original telecast in August, will show the biggest moments in the sports event, including the performance of swimmer that brought U.S.A. eight gold medallions. There will also be a brief look forward to the Vancouver 2010 Olympic Winter Games.

News
>
Music News
December 20, 2008 04:56:39 GMT

A music video to support 's new single "La La Land" has been premiered. Aired for the first time on Disney Channel on December 19 at 8 P.M. ET, it starts with a scene where the Disney star sits down for an interview.

When in-video show's host asks Demi what it is like to be a star, the video switches into a look of satire scenes presenting her "young artist's life in Hollywood" with red carpet events, luxurious rides and bodyguards staying around her. Also, it features cameo appearances from her "" castmates, Tiffany Thorton, Allisyn Arm, Doug Brochu, Brandon Smith and .

News
>
Celebrity Gossip
December 20, 2008 04:51:18 GMT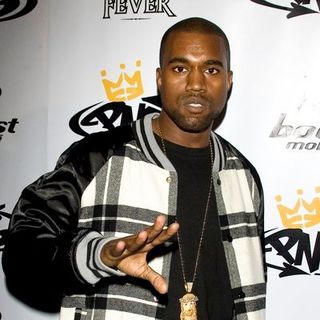 , a notable hip-hop artist who also has a career in fashion design, shares his fashion advice for Michelle Obama, the wife of U.S. president elect Barack Obama. As her husband's inauguration day is nearing, the soon-to-be First Lady is suggested to imitate Marge Simpson's hair style.

"Just go hardcore with it," Kanye says in a statement. He then adds, "She should do those Victor & Rolf superhero boots." As for Barack, Kanye claims, "I could design something for Obama to go to the club in. But I don't know if I'm ready for suits and stuff!"

News
>
Movie News
December 20, 2008 04:25:17 GMT

More photos of "" are coming out from French magazine . Posted by UniversHarryPotter, the three fresh pictures give another take on the three major characters in the sixth "Harry Potter" movie, Harry, Ron and Ginny. One of the pictures, which is the cover of the mag, focuses on 's Harry with his lit-up wand.

The other two pictures came from the article inside the magazine. One presents Harry and 's Ron standing behind a wall and anxiously spying on Professor Slughorn, while the other displays a close-up look at Harry's love interest and Ron's little sister, Ginny, who is played by .

News
>
Celebrity Gossip
December 20, 2008 04:08:10 GMT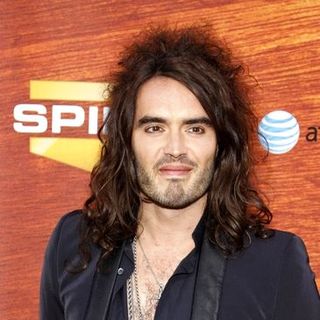 Attending the Los Angeles premiere of big screen flick "" on Thursday, December 18, wasn't one to shy away from making a statement that he wants to be his New Year's kiss. "I think all of the Jonas Brothers," the British comedian answered when asked on who he wants to kiss on New Year.

On wanting to kiss , , and , Russell added he wants to kiss them all "very gently and consensually." He, nevertheless, wouldn't disclose on why he wants the siblings.

News
>
Music News
December 20, 2008 04:05:10 GMT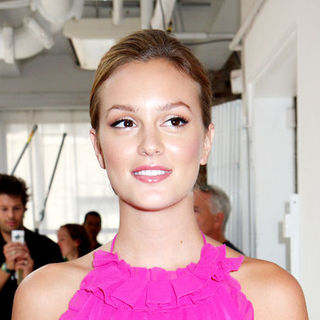 promises to release so-called "electropop" music for her debut studio album. She said during an interview, "The music is very fun. It's edgy, like electropop rather than bubblegum and you can dance to it."

Instead of revealing her upcoming album's concrete details further, the "" star comments on her co-star in The CW's TV series . "He's my favorite actor to work with. We have really good chemistry," so she claimed.