News
>
Music News
May 21, 2009 08:53:10 GMT

During the Def Jam Event on May 20, the chairman of Island Def Jam Music, L.A. Reid, presented a music video by . "Paranoid" which was recorded for the rapper's fourth studio album "" has its music video premiered at the event, featuring sexy looking as the paranoid girl.

The video was shot in Hawaii together with his other video "Amazing". West said during Tribeca Film Festival earlier this year that it was "always a pleasure" working with Rihanna who is seen in the video driving madly on a narrow street due to being paranoid.

News
>
Music News
May 21, 2009 08:31:20 GMT
has reached out to her Twitter to announce the title of her next studio album. The diva, who is married to , wrote, "Bcuz I Love U, I want u to be the first to know the title of my new album '' Its very personal & dedicated to u." This would be the "exclusive announcement" that she tweeted on Tuesday, May 19.

Earlier this year, it was rumored that Mariah would like to name the set "MC3" but she has since denied it. And just before the announcement of the title, she also wrote on her Twitter that she will be working on the album with .

News
>
TV News
May 21, 2009 08:06:56 GMT

The first look of The CW's "The Beautiful Life" has been shared, showing the main characters which are bound in one occupation, models. Also released are the promotional pictures of fellow newbies "" and "". The pics are outed in advance of the network's presentation of Fall 2009 schedule on Thursday, May 21.

"Beautiful Life" is starring , , and among others. The drama produced by revolves around a group of young models living the upbeat life of New York City together. It will air every Wednesday at 9 P.M. in Fall.

News
>
Movie News
May 21, 2009 07:57:47 GMT

Hours after of "" were unveiled, director brought out another sneak peek into his upcoming ensemble war drama. Posted at Yahoo! Movies, the clip opens with an introduction from the filmmaker Tarantino himself, explaining that he is about to premiere the movie at 2009 Cannes Film Festival in addition to describing the clip itself.

The around one minute clip centers on the jailbreak scene by the Basterds. Upon learning that the Nazi has captured one of its sergeants, Sgt. Hugo Stiglitz, who is infamous for killing many Nazi officers, Lt. Aldo Raine brings his renegade American soldiers to rescue and recruit this German-born psychopath.

News
>
Celebrity Gossip
May 21, 2009 07:47:31 GMT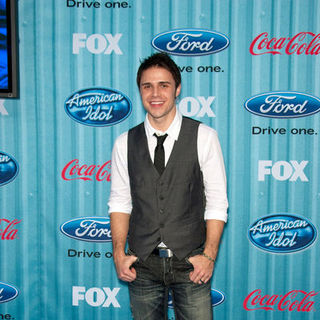 Interviewed by E! News backstage after being announced as winner of "" eight season on Wednesday, May 20, said he is longing to enjoy his married life with wife Katy Allen, whom he married to in September last year. "We haven't been able to be married for the last nine months," he said. "She's amazing. She's just the coolest chick in the world. Hopefully, me and my wife will get to spend some more time together."

On getting the Ford Fusion for winning the singing competition, Kris jokingly said, "I think my wife is more excited about it than I am." He then quickly added, "[But] I try to be very eco-friendly." In addition to the new ride, Kris will also sign a recording contract to release an album.

News
>
Movie News
May 21, 2009 07:12:10 GMT
Summit Entertainment will bring "" to Comic-Con International 2009. The studio producing the "" series have recently announced that they will hold a panel for this movie adaptation of Stephenie Meyer's second novel on July 23, the first day of the convention held in San Diego, California.

In a note released by Summit, it is unveiled that the stars for the series are scheduled to attend the panel of discussion. One of the actors speculated to be making an appearance at the convention is Edward Cullen's depicter . Summit, moreover, promise that they will show exclusive new footage and there will also be "a surprise or two in store".

News
>
Celebrity Gossip
May 21, 2009 07:11:15 GMT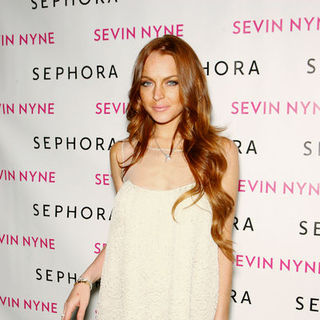 Rumors has it, has secretly rekindled her broken love relationship with lesbian lover . Greater than that, she is said to have already proposed to the DJ and planned to convert to Judaism with the intention to walk down the aisle.

According to a report run by National Enquirer, Lindsay and Samantha's hush-hush reunion angered Samantha's family. But, "Lindsay says Sam's promised she'll persuade her family to accept this, and they won't wait to see if California changes their gay marriage legislation, but will travel to one of the states where it is legal to say their I do's", a source testified.

News
>
Music News
May 21, 2009 04:43:27 GMT

debuts a music video for "Cigar Music", one of the tracks found on his third studio album "". Details of the music video history are not released but apparently the rapper shot two music videos when he visited Medellin, Colombia earlier this year.

In the first week of May, Rick released a music video for "All I Really Want" which was directed by Gil Green and shot at "the exact spot where they shot [Colombian drug kingpin] Pablo Escobar in the head." The video of "Cigar Music" has the same scene of the Colombian children and the street life but it is compared to the luxurious and well-established lifestyle in Las Vegas, U.S.

News
>
Movie News
May 21, 2009 04:24:48 GMT

The line-up of exclusive clips to be shown during 2009 MTV Movie Awards has expanded with the addition of "". The announcement came out just days after it was revealed that the awards show is to put out a sneak peek of the much awaited "".

While "New Moon" snippet will be presented by three of its leading actors, , and , the clip of this "" sequel is set to be introduced by director Michael Bay along with one of the film's star, . Meanwhile, Fox's co-star, , will be presenting the golden popcorn statuette during the show.

News
>
Music News
May 21, 2009 03:59:56 GMT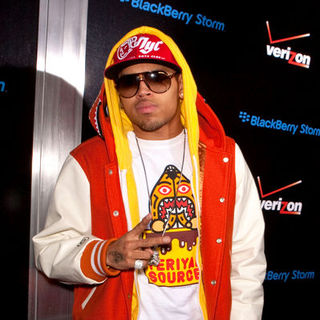 Contrary to common belief that his popularity is decreasing after the assault he did to , attempts to make a breakthrough in his singing career by recording a country song. The reported track is titled "Trapped in a Dream" and will possibly be listed in his upcoming new album, E! News reports.

In a bid to support his song, Chris will ask for help from one or two country music stars. "Maybe we'll see an appearance from or someone like that", Robert Allen, a writer and producer who's been working with Chris, said at the BMI Pop Awards in Beverly Hills on Tuesday night, May 19. "It's that kind of song," he added.

News
>
TV News
May 21, 2009 03:56:46 GMT

In a formal presentation held on Wednesday, May 20, CBS announced its official Fall 2009 schedule. Among the highlighted ones are the pick-up of "" which has been snubbed by NBC and the go-ahead on "" spin-off which is titled "".

CBS Studios which is behind "Medium" previously criticized NBC for canceling the show starring . "NBC's cancellation of 'Medium' is inexplicable to us," the statement said. "The ratings don't lie: 'Medium' outperforms many of NBC's renewed shows ... We believe the show has a significant future and await developments." It will be put on Fridays, sandwiched by "" and "".

News
>
Movie News
May 21, 2009 03:38:03 GMT

Words on the street are, James Cameron will unravel the trailer to his "" before "". Bringing up the speculation to public attention was MarketSaw, which further claimed that the trailer will be 2 minutes and 41 seconds long and shown in 3D on digital screens.

However, The Wrap has come out with a different story. Debunking this already circulating rumor, the site suggested 20 Century Fox have rejected the speculation that the trailer is attached to the "" sequel. It, on the other hand, noted that the actual trailer to be seen attached to the Michael Bay's film is Paramount's own "Avatar" movie, "".

News
>
Celebrity Gossip
May 21, 2009 02:54:13 GMT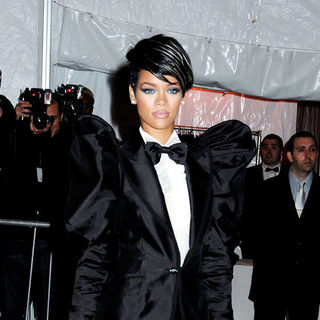 Already setting the record straight that she isn't dating basketball player Andrew Bynum as earlier rumors claimed, apparently is romancing actor-rapper Aubrey Drake Graham as she reportedly was seen kissing him during a night outing on Monday, May 18. New York Post's Page Six is the first to run news of that matter, claiming the alleged lovers were engaged in public display of affection at Lucky Strike Lanes & Lounge on West 42nd Street.

Rihanna and Andrew weren't all alone during the night, they were joined by 10 friends. And while their companions enjoyed some bowling and drinks, the Barbadian songstress and Andrew stayed close to each other. A source said Rihanna sipped whiskey and apple juice, adding that she looked "absolutely glowing."

News
>
Music News
May 21, 2009 02:53:55 GMT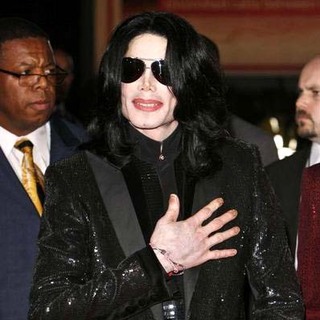 In a bid to make everything perfect, has postponed his comeback tour at London's O2, promoters AEG Live announced on Wednesday, May 20. If previously the first date was set on July 8, it has been changed to July 13. The rest of the dates in the month, 10, 12 and 14, are pushed back to as far as next year on March 1, 3, 6 respectively.

There was a rumor that the postponement was prompted by the poor health of Michael but promoter Randy Phillips insisted that "there was nothing nefarious", citing that it was actually the decision put by Michael and his creative director, Kenny Ortega. "Kenny and Michael are, at the same time, both creative pioneers and perfectionists," Phillips said.

News
>
Movie News
May 21, 2009 02:45:07 GMT

Four more TV spots for "" have been outed. Showing off different aspects of the highly anticipated movie, the made-for-television promo videos reel in a number of never-before-seen footage. Two of them, additionally, emphasize more on the action sequences.

The two spots focusing on the action are called "The Battle Has Begun" and "Challenge". The "Battle Has Begun" video stresses that the line will be drawn between past and present as well as good and evil, while the "Challenge" one declares that every challenge, every sacrifice, and every moment comes down to this one battle.