News
>
Movie News
August 25, 2009 03:30:24 GMT

A series of brand new stills from such movies like "", "" and "" has been released by MTV as part of its Fall Movie 2009 Preview. standing in front of stunning scenery, burning the tip of her tongue, rocking out on stage, and and teaming up are some of the new stills brought forth.

Beside those four, new pictures from other upcoming movies like "", "", "", "" and "" are given out as well. All of the stills mentioned are included below, while a number of other photos from the other fall movies can be obtained via .

News
>
Celebrity Gossip
August 25, 2009 03:09:11 GMT

The mystery surrounding 's death is, slowly yet surely, unraveled as it has just been reported that the Los Angeles County coroner has ruled his death a homicide, citing a combination of drugs was the cause. The ruling, thus, makes it more likely that criminal charges will be filed against the late singer's physician Dr. Conrad Murray, who was with the King of Pop the day he passed away on June 25.

The news is first brought to public's notice by the Associated Press. In a report on its site, the news media claims "a designation of homicide means that Jackson died at the hands of another, but does not necessarily mean a crime was committed."

News
>
Music News
August 25, 2009 02:57:43 GMT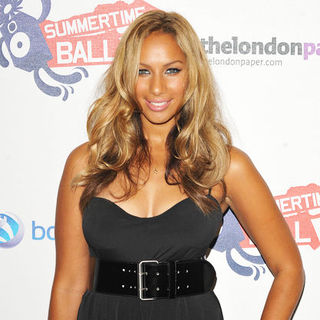 has just confirmed that her forthcoming second studio album is entitled "". The winner of 2006 "" also announces November 16 as a U.K. release date for the new effort. It means that the record will hit U.S. market on November 17.

"Today we can finally reveal some important news Leona fans have been waiting eagerly to hear!" so it is revealed. "We're thrilled to announce that 'ECHO', the highly anticipated new album from Leona Lewis will be released on 16th November!"

News
>
TV News
August 25, 2009 02:43:16 GMT

On Monday, August 24, it was announced the pairings that will take over the dance floor this season on "". Most of them have last week either through unconfirmed reports or as informed by the celebrities themselves. None missed the spot.

Former House Majority leader Tom DeLay will get the assistance of Cheryl Burke who almost became a third-time champ last season had and Mark Ballas not win. Ballas himself this time around will lead actress . They had tweeted each other on Friday, August 21 with Hart greeting "Hiya partner! I'm so excited to get this season started! Can't wait to waltz tomorrow."

News
>
Celebrity Gossip
August 25, 2009 02:30:17 GMT

Never verbally confirming that they are dating, and add fuel to the rumors of them dating after they were photographed holding hands during a break from filming their upcoming movie "Bounty Hunter", reports E! News. In the photo, which can be seen on , the actor is seen standing behind the actress, holding her hands that she places behind her back.

The outing of the picture comes in the wake of a report run by People on Monday, August 24 that claimed Aniston and Butler were seen "hand in hand" this weekend at The Jane Hotel in Manhattan's Meatpacking District. "Jen and Gerry went out on Saturday night," a source said about the twosome who was surrounded by celeb friends during the outing, including actress .

News
>
Music News
August 25, 2009 02:26:31 GMT

has debuted a music video for his new single "She Don't Want a Man", sharing screen with his collaborator . In the Jonathan Lia-directed video, Asher and Keri hit the club and boogie down the floor along with the other partygoers. At the end of the video, Asher is kicked out of the club by two guards.

"This is a real party; it's not one of those fake video parties," Asher told MTV about the scenes he and Keri shot for the video. "A lot of the scenes are back and forth, boys versus girls. [It's] a girl-empowerment song. Letting the girls do their thing and have fun and just boogie and not have us be all over them. But we still chase after some booty, you know?"

News
>
Movie News
August 25, 2009 02:21:38 GMT

Yahoo! Movies has got a hold of the first teaser trailer of Christopher Nolan's "". Debuted over the weekend attached to "", the sneak peek doesn't reveal any sort of a plot. However, it does share glimpses of some male characters, including the one portrayed by , and gives away an evocative tagline "Your mind is the scene of the crime".

This sci-fi action still undergoes its principal photography. Radar Online reported that it is currently being shot in Morocco where DiCaprio gets involved in a fight scene. The site further pointed out that for this movie, the star of "" is required to lose more weight. "Leo needs to shed at least 30lbs," so claimed a source from the set.

News
>
Music News
August 24, 2009 09:24:34 GMT

has confirmed on her Twitter that her new single entitled "Bad Boys" will be unveiled on August 25, the same day she celebrates her 21st birthday. She reportedly will debut the new track on BBC on "The Chris Moyles Show".

"1 more day 2go!! Tomorrow will be a very special day in my life! You all get to hear the single and I turn 21!! Wooopieeeee!!!!!" she wrote on the social network on August 24. "Bad Boys" is produced by The Phantom Boyz and will have Alexandra making a duet with rapper .

News
>
Celebrity Gossip
August 24, 2009 09:06:52 GMT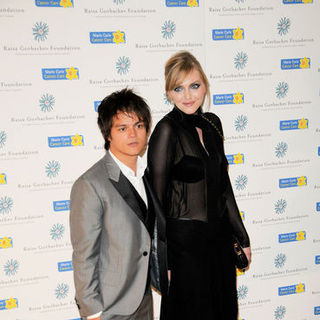 Already working on their wedding plans, and Sophie Dahl reportedly are eying to get married next July. The twosome, who got engaged in March this year, is expected to exchange vows at Hunton Park estate, a mansion set in 22 acres of parkland in Hertfordshire, the Daily Mail reports.

"It is a really beautiful estate and they have earmarked it as the venue. The couple have a few more to look at, but Sophie loves it," reveals a source. "They are looking at hiring Bentleys for the wedding party and having a full silver service reception with all the trimmings."

News
>
Movie News
August 24, 2009 08:53:27 GMT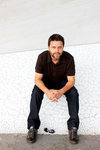 "" could be having the helmer of post-apocalyptic horror "" serving behind the lens. With "Pirates of the Caribbean" director Gore Verbinski stepping out of the director seat, Universal Pictures is in need to find his replacer and now is in talks with Academy Award-nominated Juan Carlos Fresnadillo to bring him on board and fill the empty slot.

News of Universal's negotiation with Fresnadillo indicated that the studio is still determined to bring the project to the big screen though it has been put on hold earlier. Back in April, Variety reported that the studio has put on the brakes during the pre-production phase because the budget swells up to $160 million, forcing Universal to take steps to lower the rising cost including filming the movie abroad.

News
>
Music News
August 24, 2009 08:40:15 GMT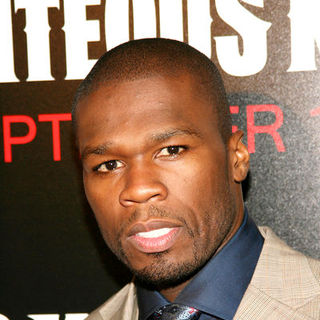 A month after an official release date for his new album "" was unveiled, came out announcing that the effort has been pushed back. Originally set for September 29 U.S. release, the record is now scheduled to be put out for purchase across the country in early November.

"I was limited [with] time on my other projects, and this one, just because the system was in a state of confusion with things changing - the music business itself changed," he said during an interview backstage at the Coke Live Festival, in Cracow, Poland on August 22. "And it was definitely a time where I felt like I was ready and it wasn't a possibility for me to release the record at that point."

News
>
TV News
August 24, 2009 08:35:46 GMT

"" is premiering on Disney Channel this Friday, August 28 and before it hits the screen, the mouse house is giving out three sneak peeks. Containing scenes clipped from the beginning, the middle and toward the end of the movie, the footage give pivotal moments that serve as the main conflict.

In the first clip, Alex is not getting a permission to attend a party from her parents. Rebellious as a teenager, the wizard accumulates a way that allows her not leaving the house but attending the party anyway. In the second clip, Alex's mother forbids her to date, party or use magic. A pissed-off Alex then casts an accidental spell on her mother, wishing that she had never even met her dad. The third and the last clip shows the attempt by Jerry Russo and his kids to reverse the spell using Stone of Dreams.

News
>
Movie News
August 24, 2009 08:33:07 GMT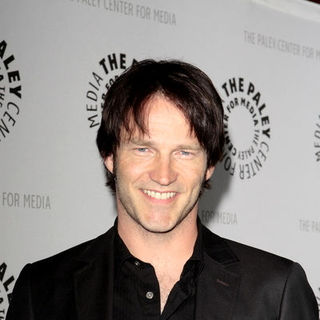 has joined the cast of horror film "", Variety reported. The actor, who is currently playing vampire Bill Compton in HBO series "", will portray a mortal character in this vampire film. He is going to be the brother of Priest, the major leading character portrayed by .

Also joining him in the cast ensemble is . The actress, who recently appeared in The CW drama series "", has been taped to portray Priest's kidnapped niece. Beside this upcoming project, Collins stars in -starring film "" which is going to hit U.S. theaters on November 20.

News
>
Celebrity Gossip
August 24, 2009 08:04:46 GMT

New couple, and , is officially engaged, Glamorati.com reports. It is claimed that the actor has taken the actress to meet his parents in Jenkintown, Pennsylvania to inform them about their engagement.

Renee reportedly has been spotted sporting "a simple but elegant diamond ring", yet managed to take it off when she had to appear in "" on Thursday, August 20. Notwithstanding the claim, doesn't provide details on when and where the film stars got engaged.

News
>
Music News
August 24, 2009 07:58:59 GMT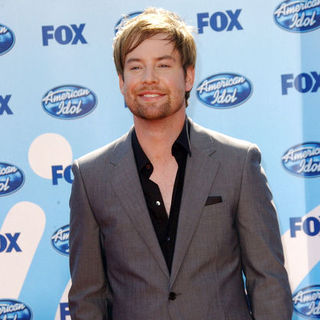 In a recent interview with Darren Ferraira of KHOP 95.1 in Modesto, California, reveals what he has in mind regarding the name of his band. "I think the name of the band we're going to go with ... the one we're thinking of is ... The Anthemic, David Cook and The Anthemic," he said.

"It's an anthem, it's epic, it's big. That's what I feel the band has the potential to be, it's where we want to go," the champion of "" season 7 explained the reason of listing The Anthemic as a possible name for his band. "We tried for months for band names, and it's the one we're shooting for at the moment."