News
>
Music News
April 08, 2013 09:09:59 GMT

Two days before its intended release, hip-hop/R 'n' B singer 's controversial new single "I Hit First" gets leaked online. Its single art released over the weekend, believed to be a pixilated photo of reality star and his former sex tape partner , seemed to be too much intriguing for fans for them not to find a way to the track's full SoundCloud audio.

The three-and-a-half-minute track opens with quite a clear reference to Kardashian, as the 32-year-old singer croons, "She might move on to rappers and ballplayers / But we all know I hit it first." He was of course referring to her current boyfriend and her estranged husband who is a New Jersey Nets player .

News
>
Celebrity Gossip
April 08, 2013 09:08:05 GMT

The fashion world is mourning the loss of the legendary designer, Lilly Pulitzer, who died at the age of 81 on Sunday, April 7 at her house in Palm Beach, Florida. According to a statement on her company's official Facebook page, Lilly "passed away peacefully" and was "surrounded by family and loved ones."

"Lilly has been a true inspiration to us and we will miss her," read the statement. "In the days and weeks ahead we will celebrate all that Lilly meant to us. Lilly was a true original who has brought together generations through her bright and happy mark on the world."

News
>
Movie News
April 08, 2013 09:04:56 GMT

The first TV spot for "" has been unleashed online. The 29-second clip shows the notorious Wolfpack stomping the grounds of Las Vegas once again to create their unusual "good memories."

The video previews some of many antics ' Alan, ' Stu, 's Phil and 's Doug are about to show in the final installment in "The Hangover" franchise. Glimpses of the boys running for their lives in the desert, Alan buying a giraffe, and a prison riot hint that their trip will be no less bizzare than the one they had in "".

News
>
Celebrity Gossip
April 08, 2013 09:01:42 GMT

The reason why and played it safe when hosting the 48th annual Academy of Country Music Awards Sunday night, April 7 was explained. Turned out Shelton had banned any jokes that targeted before the show started.

"I would tell him [Luke] to be prepared for the onslaught of hatred that will come from Taylor Swift's fan base if you say any sort of a joke or if she's any part of a punch line in the monologue," Shelton told the Associated Press when asked to give any advice to first-time host Bryan. "By the way, you're getting all those jokes this year," he added.

News
>
Celebrity Gossip
April 08, 2013 08:50:20 GMT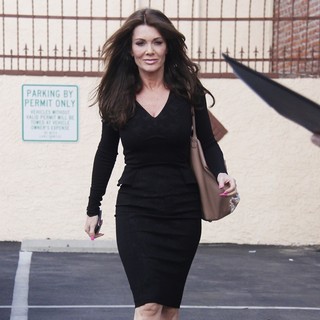 fainted when she was doing rehearsal for "" on Saturday, April 6, Entertainment Weekly reported. There were no further details on the 52-year-old actress' condition or the cause of her losing consciousness. However, Vanderpump apparently felt better because she continued attending the show's practice session on the next day.

Vanderpump was seen arriving at a dance studio on Sunday, wearing tight outfit which consisted of purple top and black leggings. She was all smile and looked enthusiastic. She held a pair of light brown heels in her hand as she headed to the studio's door. A source said that "" star would be returning to the ballroom on Monday, April 8.

News
>
TV News
April 08, 2013 08:49:32 GMT

When she hosted "" for the second time on Saturday, April 6, decided to go with a pair of platform heels without practicing to walk in them first. The "" actress entered the stage in a pair of red towering heels and stumbled the entire way down the stairs. She grabbed a chair and held on it before she fell on the floor.

Melissa didn't say whether it was a real incident or not, but viewers agreed the actress did it on purpose. Melissa said, "They told me, 'Make sure you practice in your shoes.' I said, 'What, I live in heels!' But I don't do that. That was not honest. I'm primarily in a Croc." The 42-year-old comedienne jokingly added, "I just really wanted to get all gussied up for you guys. Wow, I can't feel anything from my arch to my toes. You could just bite that half off."

News
>
Celebrity Gossip
April 08, 2013 07:50:52 GMT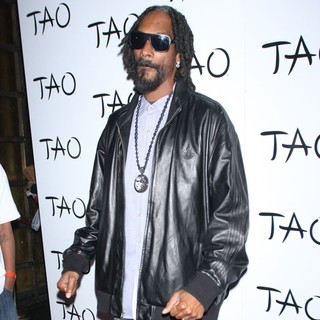 shared his thoughts on same-sex marriage. Despite people's growing support towards LGBT community throughout the past few years, he's skeptical that those in rap industry would soon develop the same tolerance as others outside the rap circle because it's a macho world largely dominated by men.

When asked if , who admitted he loved a man, was not a sign of the Hip-Hop world's acceptance, the newly-introduced Snoop Lion said, "Frank Ocean ain't no rapper. He's a singer. It's acceptable in the singing world, but in the rap world I don't know if it will ever be acceptable because rap is so masculine."

News
>
TV News
April 08, 2013 07:35:48 GMT

It was quite a peaceful episode of "" after fired Omarosa from Team Power last week. Brande Roderick was relieved that "the bad seed is gone" and hoped her team would won after losing three straight weeks.

In the latest outing which aired April 7, Trump's wife Melania made a presence since the task had something to do with her. The teams were asked to create a two-page advertorial and product display for Melania's skincare line, Caviar.

News
>
TV News
April 08, 2013 07:09:51 GMT

ABC's new series focusing on Marvel's worldwide law enforcement organization S.H.I.E.L.D. has got its official title. From Joss Whedon (""), Jed Whedon & Maurissa Tancharoen (""), Jeffrey Bell ("Angel", "Alias") and Jeph Loeb ("", "", "") comes Marvel's first live-action TV series, "".

In its press release, the network also reveals the plot along with the confirmed lead cast. Agent Phil Coulson will be brought from his apparent death in "The Avengers" to "put together a small, highly trained, team of Agents to tackle the cases that haven't been classified yet, the new, the strange and the unknown." will reprise his role as Coulson.

News
>
Celebrity Gossip
April 08, 2013 06:32:58 GMT

and were investigated by the police after having a big argument at Bootsy Bellows on Friday night, April 5. Before the altercation, Pressly, her assistant and Warren were in a birthday party in Los Angeles.

According to Gossip Cop, Warren told Pressly that she liked Pressly's black purse which was placed on a chair. The purse actually belonged to her assistant. Later in the evening, Pressly's assistant noticed that her purse went missing.

News
>
Celebrity Gossip
April 08, 2013 06:26:26 GMT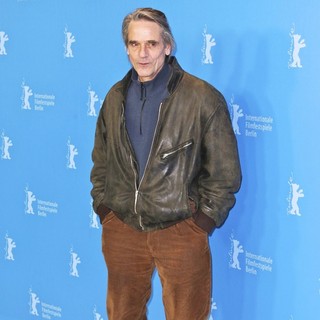 After getting slammed over his controversial statement about gay marriage in an interview with Huffington Post, on Friday, April 5, penned an open letter to clarify it. The 64-year-old actor said that he wasn't an anti-gay and people misinterpreted his argument.

In the open letter, Irons said that he was "deeply concerned" that from his online discussion with the Huffington Post on Wednesday, April 3, people thought he "hold a position that is anti gay. This is as far from the truth of me as to say that I believe the earth is flat."

News
>
Music News
April 08, 2013 06:14:42 GMT
Country music hall of famers and teamed up for the first time during the April 7 Academy of Country Music Awards held at the MGM Grand Garden Arena in Las Vegas. Their memorable performance of "The Dance" and "The Cowboy Rides Away" was done in honor of the late great TV and radio personality , longtime producer of the ACM Awards.

Brooks and Strait were personally contacted by Clark's son R.A. to ask them to perform in the special tribute. "I personally reached out with handwritten notes to both guys. I've been thinking about this over the last year since my father passed away," revealed R.A., as he took the reins of executive producer of the show from his father who was deeply regarded by the whole entertainment industry.

News
>
Movie News
April 08, 2013 06:12:30 GMT

Three strong contenders for the helmer of "" are revealed. Following Justin Lin's confirmation that he wouldn't return for the seventh installment, Latino Review reports that Universal has found three best candidates, including Jeff Wadlow, Brad Furman, and Harald Zwart.

Having served behind the lens for Universal's upcoming film "", Wadlow is reportedly the frontrunner for the job. The 39-year-old director, who previously directed 2008's "", is said to be the top candidate as the studio seems to be satisfied with his directing style as seen in the -starring action comedy.

News
>
Music News
April 08, 2013 06:01:25 GMT

is a new star in country music, but she's not exactly new in the industry. The small town girl has already built her fans base since she took part in the fifth season of country singing competition "Nashville Star" back in 2007.

After three independent albums later, she finally got her break. She was signed to Mercury Records in 2012 and busted the charts with her first major-label solo single "Merry Go 'Round" which reached No. 14 on Billboard Country Songs and No. 10 on Country Airplay.

News
>
TV News
April 08, 2013 05:10:20 GMT

In his desperate attempt to claim the throne, Stannis may unleash another shadow demon. A preview for the next episode of "" features him asking Melisandre to make him another "son," before the Red Priestess leaves for a mission.

Meanwhile, Daenerys gathers more power as she meets with the slavers to buy an army. Elsewhere, Tyrion shoulders new responsibilities while Jon Snow might find himself in danger. As he's taken to the Fist of the First Men, the sneak peek hints that Mance Ryder orders his man to throw Jon off a cliff.