February 07, 2009 03:43:07 GMT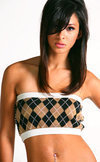 A music video in support of Jordyn Taylor's new single titled "Accessory", which serves as a theme song for upcoming movie "", has made its debut. Starting with a scene of several girls in their shopping sprees, it moves capturing Jordyn singing the song at an upmarket boutique.

Several footage from the comedy movie, which is due for U.S. release on February 13, has also been featured in the video. 's Rebecca Bloomwood is seen having a girl fight with another customer. A kissing scene between Rebecca and Luke Brandon, played by "" star , is also included.

February 07, 2009 02:55:03 GMT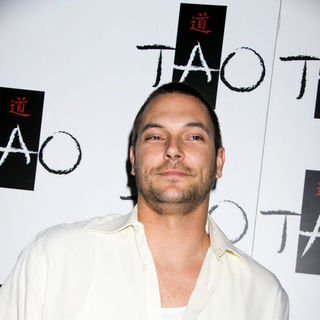 's return to music industry for his new album may get help from as Krayzie Bone, one of the hip-hop musical act's members, admits to have had "business conversations" with Kevin's camp. "Some of his people did reach out to my people and it was business conversations back and forth possibly doing something with him," so he opened up.

"Whether it was music or him signing to us, basically, what we left is you know, we want to hear his music," Krayzie explained further. "If his music is what everybody says it is...We definitely want to listen to what he got...From me, hearing from my people the kinda person he is, it really kinda attracted me to him..."

February 07, 2009 01:53:14 GMT

have brought forth a music video for "Get on Your Boots", the first single off their twelfth studio album "". Premiered on February 6, it features the band performing against a backdrop of complex graphic art designed by video director Alex Courtes.

The band's backing vocalist David "" Howell Evans said that the video is "based around the idea that men have f***ed things up so badly, politically, economically and socially." He added, "That it's really time we handed things over to women. The finished video is brilliant. (Alex) really nailed it."

February 06, 2009 08:11:29 GMT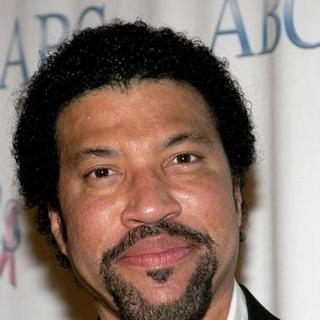 A new song "Forever and a Day" from has been uncovered. The single is confirmed to be included in "", his studio album which is due for U.S. purchase on March 10. The man behind the song's production table remains mystery though.

Lionel Richie has lined up as his collaborator in "Just Go". He will also share writing credits with , and in the album, which will also have contributions from Christopher "Tricky" Stewart and Stargate.

February 06, 2009 07:03:32 GMT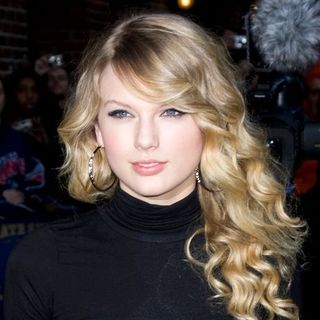 's music video promoting "White Horse", the single taken from her second studio effort "", has got a release date. Directed by Trey Fanjoy, it will be brought forward for the first time on Saturday, February 7 at 8:30 P.M. ET/PT on CMT.

On what the video will be dealing with, Taylor Swift previously noted that "this video's a lot different than the other videos." She continued saying, "We've made because usually we've gone for bright colors and me looking straight into the camera and singing. But this one, it's a little more introspective."

February 06, 2009 06:31:15 GMT

Nominations in music category for this year's Kids' Choice Awards have been announced, and it is revealed that and both receive two gongs. Beside the two singers, is also unveiled to collect two nods at the awards.

Rihanna, Chris and Beyonce are all up against each other for Favorite Song title, putting their singles in a stiff competition with 's "I Kissed a Girl". Chris gets his other nomination in Favorite Male Singer, competing , and , while Rihanna once again goes head-to-head with Beyonce, this time for Favorite Female Singer, in addition to battling and .

February 06, 2009 04:43:32 GMT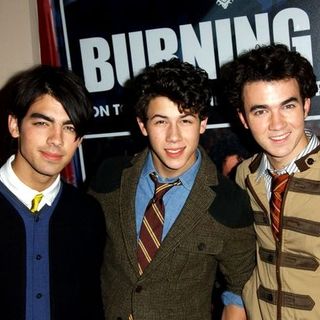 are believed to share stage with at the live show of the 51st Annual Grammy Awards this coming weekend. Spilling the beans on the duet performance is USA Today, which yet gives any clue on what song they will be singing at the awards.

Another collaboration to expect from the 2009 Grammy Awards comes from and ' dummer . Backed up by Dave on drums, Paul will be performing "I Saw Her Standing There", the track penned by Paul himself and for ' 1963 debut album "".

February 06, 2009 04:02:42 GMT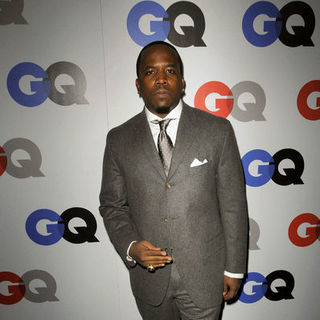 A brand new single entitled "Ringtone" from has made its way around. The song has been confirmed to be one of the materials in the rapper's upcoming solo studio album "".

Big Boi is yet to announce the release date for his forthcoming effort. However, tracklisting for the record has come out, confirming fourteen new songs and one bonus track. , , a.k.a Andre 3000, , and among others are lined up as his collaborators in the LP.

February 06, 2009 03:27:04 GMT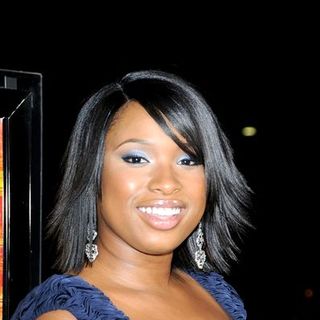 A single which will be performed by during the gala ceremony of the 51st Annual Grammy awards has been revealed. She is confirmed by producer for the show, Ken Ehrlic, during a rehearsal on February 5 to deliver "You Pulled Me Through", a ballad song written by Diane Warren for Jennifer's 2008 .

In another Grammys news, former members of ; Mark Hoppus, and will be reuniting on the stage of this year's annual event. They are announced by the Recording Academy to serve as presenters at the stars-studded show.

February 06, 2009 03:06:54 GMT

admits to have fooled around when slamming over the 27-year-old's "At Last" performance during Barack Obama's inauguration ball. On emphasizing the matter, she says that she is "a comedian besides a singer."

Etta says, "She's up here singing my song, now what am I gonna do? I'm a comedian besides a singer. I wasn't doing it to be hateful... I think I'm funny and she's not the only one I'll say something about." She then adds, "She got up there and sang it and didn't give me a chance to sing 'At Last'."

February 06, 2009 02:24:44 GMT
' music video for single "BB Good" has been available to peek through a video footage from their upcoming movie "". Sometimes intercepted with a scene from "Tonight" music video, the sneak peek features the band performing the song at one of their live shows.

A full-length official music video for "BB Good" will be premiered during Disney Channel's show "Night of Stars" on February 16 at around 8:20 P.M. In addition to debuting Jonas Brothers' music video, the show will also become a place to get a first look into ' music video for her track "The Climb", which will be included in "".

February 05, 2009 08:20:15 GMT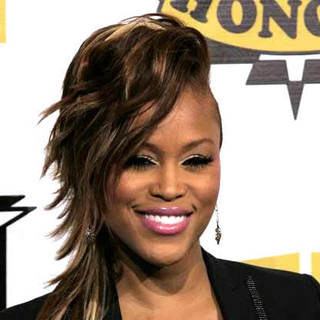 has changed the title of her new album from "" to "Flirt". Stating that the "whole music label situation," has delayed her to release the effort in 2007, she now promises to bring out the record later either in this spring or summer.

"I had to get in there and put in some upbeat music that I wasn't depressed about," Eve explains to New York Post. "It's fun, it's sexy, it's totally me. Imagine if 'Tambourine' had kids - that's what the CD sounds like. It won't be called 'Here I Am' anymore. Now it's called 'Flirt.'"

February 05, 2009 07:31:30 GMT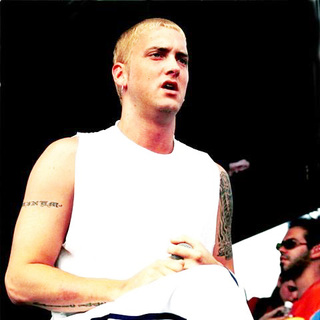 Rumor hat it, will team up with in the rapper's highly anticipated album "". "He stayed half a week," a source told The Independent. "No one realised the significance, though the Detroit Free Press did mention that Elton had been in town."

"He and Em worked together before, when they did that duet at the Grammys and had always said that they'd record something original together," the source explained further. "Em has huge respect for Elton, and the feeling is mutual. Elton really gets his music. Anything they produce will be total dope ... "

February 05, 2009 06:53:23 GMT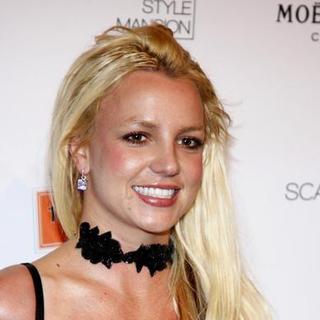 Despite previous statement on her official website saying that will be touring with both of her sons Sean Preston and Jayden James, 's lawyer Mark Vincent Kaplan insisted that there hasn't been any signed agreement on that matter. Mark said, "We are working toward that."

"Kevin is working to make them accessible by going on various central locations in various areas of the country," Mark revealed further to . "And he is doing that because he wants her to be able to have the maximum positive environment around her to assure that the tour will be successful."

February 05, 2009 05:04:24 GMT

A video commercial, which features , for this year's Grammy Awards has arrived. It features the names of singles, which become Rihanna's inspiration in making music, dancing to "Disturbia" beat. At the end, all the letters come together and form Rihanna's face with a tag read, "Celebrate the Music That Makes Us."

Stating that she has "always been a lover of music," Rihanna shares that since she was only a little girl, she has listened to , and . She then adds, "I used to sing 'Vision of Love' all the time in the shower with toothbrush as my microphone. You'll never know, maybe some little girls doing the same thing with my songs. That will be pretty cool."