November 17, 2008 06:52:19 GMT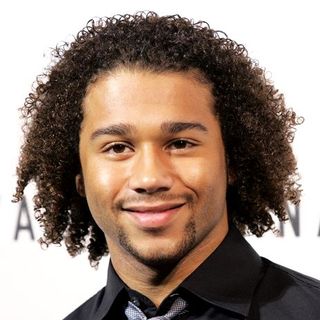 , the actor and singer who is best known for his role as Chad Danforth in "", has been confirmed by his label to drop sophomore studio album next year. Titled "", the record is due to hit the U.S. market on March 10, 2009.

In anticipation for his upcoming effort, two new singles "Fear of Flying" and "Paralyzed" taken from the LP have arrived in full audio streams. Unfortunately, other than the album's release schedule and two revealed songs, no further details of the album have been shared to public.

November 17, 2008 06:16:26 GMT

Northern Irish and Scottish alternative rock band have premiered a music video for their brand new single "Crack the Shutters". The video presents the band members performing the song in the middle of people running fast, seemingly trying to make an escape from something.

"Crack the Shutters" is the second single which is written by frontman Gary Lightbody. The song comes from the band's fifth major studio effort "" which has been available for U.S. purchase since October 28.

November 17, 2008 04:46:22 GMT

claimed her fame through debut album "". On the effort which has been released in the U.S. since August 19, she embraced pop culture and invited her fans to an electro-techno roller coaster ride of music.

"'The Fame' is about how anyone can feel famous," GaGa spoke about her debut record. "Pop culture is art. It doesn't make you cool to hate pop culture, so I embraced it and you hear it all over 'The Fame'. But, it's a sharable fame. I want to invite you all to the party. I want people to feel a part of this lifestyle."

November 17, 2008 02:09:09 GMT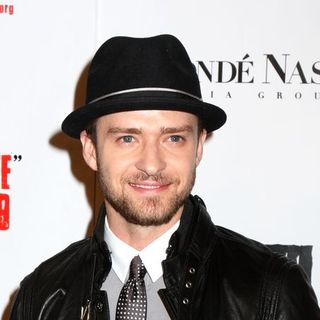 surprised his fans as he made a stop at Studio 8H at the GE Building in New York's Rockefeller Center and appeared donning a one-piece black swimsuit. He performed as ' backing dancers on November 15 on late-night TV comedy show "Saturday Night Live Show".

During his skit on the TV show, Timberlake tried to mimick Knowles' choreographed routine along with two other men Andy Samberg and Bobby Moynihan. The three men pretended in a video shoot for Knowles' "Single Ladies (Put a Ring on It)" music video. The difference is that if her real music video was directed by Jake Nava, the parodied video was directed by actor and comedian Seth Myers.

November 15, 2008 07:15:15 GMT

A music video in support of 's "Nothing Ever Hurt Like You" has made its world premiere. The video features the English musician performing the new track with his band in a studio with huge lamps illuminating the room from the background.

"Nothing Ever Hurt Like You" is a song written by Morrison himself teaming up with Barry and Mark Taylor. The single, released in the U.S. only on September 23, is listed on his second major studio album "", which has been available for U.K. purchase since September 29 via Polydor Records.

November 15, 2008 06:25:05 GMT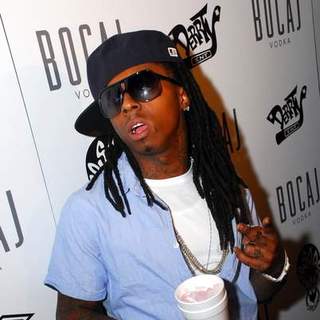 's collaboration mixtape with titled "" has arrived in the U.S. on November 14 and the playlist carrying the songs from the LP has been posted below. The record features beat sounds from 's "Art of Storytelling 4", 's "Whatever You Like", 's "Couldn't Be a Better Player", 's "Shootout", and 's "Get Silly".

"Dedication 3" is aimed to follow up Wayne's two previous mixtapes "" and "". Explaining the difference between the newly-released effort and the former ones, Drama said that on this mixtape, the rapper gives more space for Young Money's artists such as and Jae Millz. The DJ told MTV, "...Definitely more Young Money [Entertainment] than it was on the first two tapes. It was always Young Money on the tapes, but I think this one is more for what Wayne is doing. ..."

November 15, 2008 04:46:47 GMT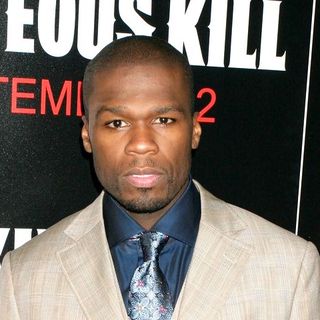 A spokesperson from Interscope Records confirmed that 's fourth major studio album "" will be pushed back to next year's release. No specific reason is revealed regarding the delay but extra features are reportedly in the work to be added as a bonus.

"Before I Self Destruct" was supposed to be dropped in the U.S. market on December 16. However, updated news from 50's camp reveals an unspecified date issued as "The beginning of '09" as the new timetable for his album's release date.

November 15, 2008 03:48:40 GMT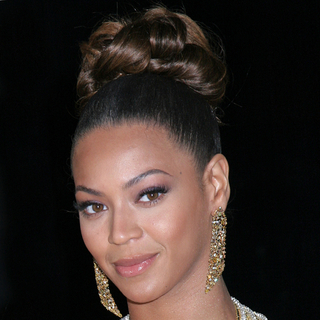 is set to make a live appearance at the 11th annual "Christmas in Rockefeller Center" telecast. The event will be held on the holiday season Wednesday, December 3 at 8 - 9 P.M. ET/PT and will be broadcast live on NBC from Rockefeller Center's Art Deco plaza in the heart of Manhattan.

The upcoming concert will be hosted by NBC's weather anchor Al Roker. Other musicians to perform at the concert are , , , , , , The Broadway Kids, , and .

November 15, 2008 03:05:08 GMT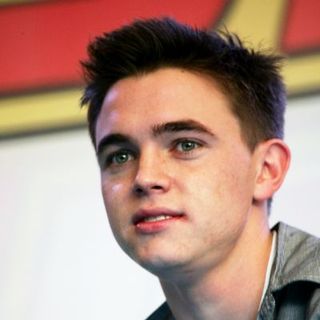 has been working on a music video to promote his latest single "It's Over". From on-the-set video posted below, it can be seen that the still-in-the-work music video will feature his on-stage performance with two male backing dancers in a lounge bar.

A young woman named Melissa is also introduced as his in-video love interest. Near the end, she will dramatically disappear from the scene. "Different scenarios, different set ups, different flash backs, something good time and the bad in the relationship" will be captured on the video slated to be debuted on November 18.

November 15, 2008 01:20:07 GMT

A brand new song "You Found Me" from has been unveiled through a 40-second video snippet. Featuring two of the band's members in the studio strumming their drums and guitar, the video gives out a preview of the song's instrumental sounds.

"You Found Me" is confirmed to appear as the band's first single off their self-titled sophomore studio album which is set for U.S. release on February 3, 2009. The song will be able for stream on starting at 10. P.M. Thursday, November 20. On November 23, they will perform the new song live for the first time at 2008 American Music Awards which show airs on ABC starting at 8 P.M. EST.

November 14, 2008 08:54:22 GMT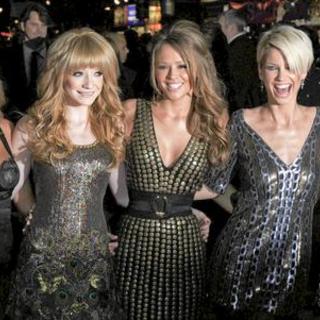 British girl group are confirmed to hit the road for a promotional tour for their fifth major studio album "". Starting the end of April 2009, the concert will be set for a ten-date roadshow and the rehearsal for the show will be started after Christmas.

"We can't wait to get back out on the road to see our fans and play the music that we love from the past albums, and especially playing the new songs in those arenas next year," the band's member said referring to the upcoming concerts. "We look forward to seeing you all there."

November 14, 2008 07:55:12 GMT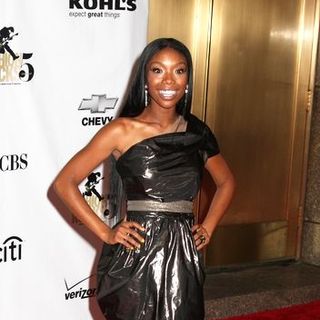 A music video in support of 's new single "Long Distance" has been in the work. Directed by Chris Robinson, the video was shot at Los Angeles' Park Plaza Hotel and features songwriter Bruno Mars appearing as a pianist.

Speaking about the concept behind the video, Robinson said that the video tries to show Brandy's emotional feeling when she goes through her long-distance relationship. "The concept of the video is really about performance...kind of take her through the feeling of missing the person she's in love with," he explained.

November 14, 2008 06:21:37 GMT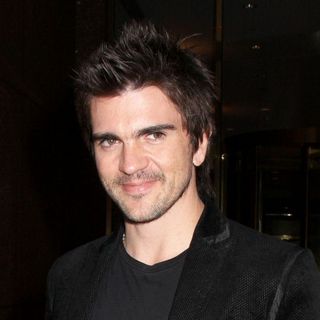 shines as he wins big scoring five nods at this year's Latin Grammy Awards. Announced at Houston's Toyota Center on November 13, he is awarded trophies for "Record of the Year", "Album of the Year", "Song of the Year", "Best Male Pop Vocal Album", and "Short Form Music Video".

"This is incredible. A million thanks, truly," Juanes said during the ceremony. "I have to thank my father, who is in heaven, God, my children. Since I was very young, my family taught me to listen to Latin-American music ... They have all been an influence."

November 14, 2008 04:50:18 GMT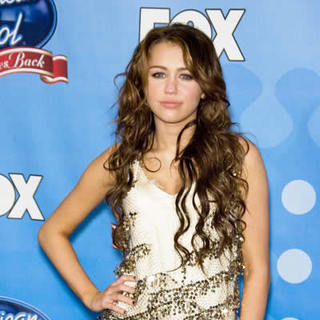 As previously reported, has been filming a music video for her new single "Fly on the Wall" and to get it done, she has teamed up with music director Philip Andelman, the same man who helped making "Lovebug" music video. "I'm not sure if she did know I directed the ['Lovebug'] video and she didn't mention it on set," Andelman told MTV concerning the coincidence.

In a further statement, the concept of the music video is revealed. It will indeed feature some paparazzi scenes. "The gist of the concept is that she and her boyfriend are on a date, leaving a movie, when suddenly, he gets overcome by some strange cough," Andelman said. "Suddenly, he turns into a paparazzo and begins chasing Miley. Soon, she is backed into a corner with nowhere to turn and the paparazzi approaching, when suddenly, instead of attacking or photographing her, they break into choreography."

November 14, 2008 04:01:39 GMT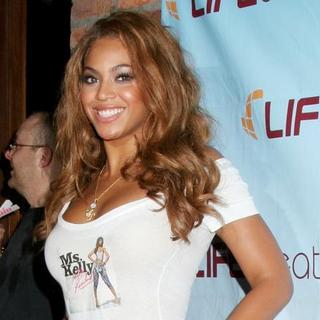 stopped by "" on Thursday, November 13. Beside greeting her fans, she was also there for a live performance singing "If I Were a Boy" off upcoming LP, "" which will be outed across the U.S. on November 18.

During an interview with , Knowles revealed her plan to spend her time at the end of December when she will get the whole week free for herself. "I want to relax...maybe going on a boat and stay away from all the camera," she told Winfrey.