March 06, 2009 02:11:56 GMT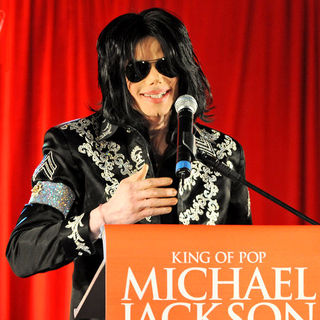 steps out, confirming that his upcoming shows in London will be his "Final Curtain Call". Announcing the news during a press conference at London's O2 Arena, he also shares to hundreds of screaming fans and members of the media attending that he plans to kick off the live concerts in July.

"Thank you all... this is it," Jackson says. "I just wanted to say, these will be my final show performances in London. When I say this is it, it really means this is it. I'll be performing the songs my fans want to hear. This is it, this is really it, this is the final curtain call."

March 05, 2009 08:30:55 GMT

Fans who buy premium seats online to 's upcoming concerts will be able to download the band's new song, which is the cover version of Adam & The Ants' 1981 single "Stand and Deliver", for free. The fans, in addition, will not be charged to get the band's entire catalog containing their five studio albums.

In regard of the music giveaway, No Doubt say it is part of an effort to promote their music. They explain, "Since the band is heading back to the road, we wanted to find a cool way to get people listening to our music and stoke them with a great deal at the same time."

March 05, 2009 07:17:56 GMT

A music video to promote ' new song "Magnificent" has been debuted. It features the rapper visiting a stable and together with his collaborator , he welcomes several pretty girls coming to see a horse-racing taking place at GulfStream Park Racing & Casino in Miami.

"Magnificent" is a single worked on by powerhouse producer J.U.S.T.I.C.E. League, who has helped making music for and . Featuring Legend, the track is expected to be released as the first single off Ross' third studio album "".

March 05, 2009 06:33:43 GMT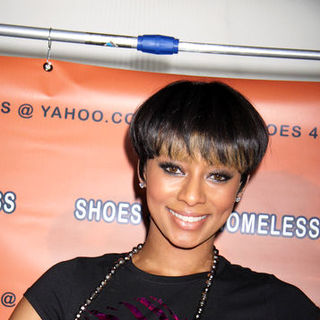 Rumor circulating around claims that has dissed fellow singer in "Turnin' Me On" remix, which features and . In addition to mocking Beyonce, Keri is also said to use the song's lyrics to make fun of .

"Your vision cloudy if you think that you da best," so Keri sings to the lines which reportedly diss Beyonce and Ciara. "You can dance/she can sing but need to move it to the le...(Don't do it to 'em shawty!)/She need to go have some babies/she need to sit down she fake/Them other chicks ain't even worth talkin bout..."

March 05, 2009 04:29:39 GMT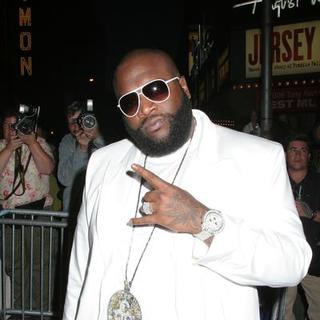 Through his publicist, it is revealed that has held back his upcoming third studio album "". Confirming the news to MTV, the rapper's publicist announces the record has been pushed back from March 24 to April 21.

Beside revealing the new release date, the publicist also teases out on who will be involved in the project. Christopher "Tricky" Stewart is confirmed to make music for single "All I Want", The Runners is tapped to write three songs; "Boss' Lady", "In Cold Blood" and "Laid Back", and Drumma Boy will produce another track called "Face". Meanwhile, will be joining forces with Ross in single "Valley of Death" and will be teaming up with him in "Usual Suspects".

March 05, 2009 03:30:28 GMT

A sneak peek into 's music video in support of her new song "I Did It for Love" has arrived. Featuring a cameo from , who also lends his vocals on the song's lines, it previews the Joseph Kahn-directed video containing dark themes, which are described as "water", "mystic" and "black", with lots of dance performances.

Produced by Sean Garrett, "I Did It for Love" revolves around a woman who continues to love a man despite the fact that he has hurt her. Also written by the music producer, the track will be listed in BoA's , which is due for release in U.S., Korea and Japan on March 17.

March 05, 2009 02:31:01 GMT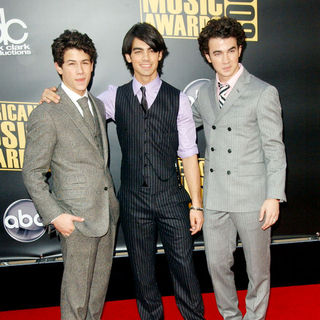 share more on what they plan to do and what they have already finished for their new album, hinting to cook up Hip-Hop materials for the record. "There's a song we wrote recently and we were thinking ... it does sound different and kind of strange, and [we'd like to work with] a rapper who has some real meaningful lyrics," tells MTV.

Emphasizing their desire to make a Hip-Hop album, says, "We have a hip-hop bone in us somewhere." Meanwhile, on with whom they want to team up to bring in the R&B sounds, Nick states, "[Someone who] has some real depth to what he's saying - someone like a or a or a . Someone who takes more of a spoken-word approach. That'd be really cool."

March 04, 2009 09:05:42 GMT

As a promotional project to support her single "Dream Big", has debuted a music video for the track, which tells about a girl dreaming to be a big star. It features her sitting behind a table and writing down her plan to get her dream into reality.

"Packing on my shhhh/and I'm going real far/going off the Hollywood to be a big star," Jazmine's handwriting read as the letters on the book appear on screen matching with the song's lyrics. Then, scenes capturing her in studio crafting songs and on stage performing in front of enthusiastic audience take over.

March 04, 2009 07:43:18 GMT

has debuted a music video in support of "SoBeautiful", the third single off his fifth studio album "". In the video, he lands the part as a photographer. As he notices a girl next door has a natural beauty, he invites her to his place and asks her to be his model. When it is done and the pictures have been printed in a magazine titled "So Beautiful", he sends the magazine to her with a note read, "I desperately need a stand-in tonight."

Music Soulchild's third album has arrived in U.S. stores since December 9, 2008 under Atlantic Records. Led by single titled "Radio", it lines up such featured guests as in track "IfULeave" and in song "I Wanna Be". Having Soulchild composing its music, the record climbed to number 11 on Billboard Hot 200 and claimed the top spot on Billboard Top R&B/Hip-Hop Albums chart.

March 04, 2009 06:43:19 GMT

A music video to promote "Prom Queen", the new song from , has made its debut. Premiered during the airing of "", it has Jonathan Davis, James "Munky" Shaffer and Reginald "Fieldy" Arvizu from making cameos as Wayne's backing band.

Starting with Wayne's live performance, it continues with a scene where he is turned down by a girl he loves. As letters marking years from 2004 to 2009 are flashing on the screen, the rapper is narrated through newspaper's headlines, gaining huge success from becoming a chart-topper to sweeping 2009 Grammy Awards.

March 04, 2009 04:57:03 GMT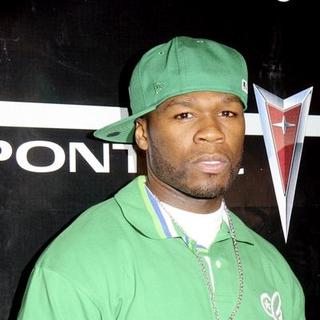 has shared his plan on when he will bring forward his upcoming fourth studio album "", claiming that he eyes for May release. The rapper opens up about the news during ABC's show "What's the Buzz" in New York.

"My album 'Before I Self Destruct' will be out in May," Fiddy explains to the show's host. "My record kinda got moved back because 's record will be coming out before me because [Dr.] Dre will have completed his project before I can get Dre to finish the pieces I need to complete my project."

March 04, 2009 03:56:21 GMT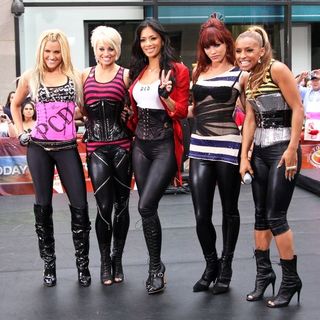 "I Hope you enjoy it, enjoy the day with us," says as behind-the-scenes footage from the set of ' "Jai Ho" music video starts off. The singer then says that the video, shot at a Vienna trainyard, will capture scenes "from every point of people around the world and represent from every place."

Giving a sneak peek into the music video, the footage reveals Thomas Kloss as the man behind the lens and A.R. Rahman making a cameo. Highlighting a crowded market scene, it shows all the members of The Pussycat Dolls sporting Bollywood-themed costumes and performing a dance sequence, which is similar to the one seen in movie "".

March 04, 2009 02:54:18 GMT
Responding to rumor claiming he put "Sweat", his duet track with , in scrap pile due to Chris' alleged altercation with , comes out with a denial, telling US Weekly that he never said such thing. "I think someone must have got it twisted," Flo Rida states.

Flo Rida opens up further, noting "Sweat" is not the only song he has scrapped off. He says, "It's not just that record, there were other records that couldn't make the album ... before me ever hearing anything about [Brown allegedly beating Rihanna]. This was way before, at least a month. I had been done with this record."

March 04, 2009 02:15:19 GMT

has premiered a music video to support "How Do You Sleep?" remix version, which features . The video guest-starring and also Ludacris captures Jesse driving his car through "the desert at high speeds, like 80, 90 mph, jumping in and out of cars, talking to different girls."

"You have the Ludacris element, with me car-surfing on the hood on one of these old-school cars," Jesse previously told MTV during the shooting of the video. "And I said, 'As long as you have one of those old-school cars and big-ass chains in a video, I'm down.' ... What else do you want in a video?" Ludacris jokingly added, "Old-school cars, big-ass chains and hot women ... that's it! You don't need an explanation to that."

March 03, 2009 09:37:48 GMT

A brand new song called "Sky May Fall" from has hit the web. Produced by rapper , it is confirmed to be included in Kid's upcoming first studio album "Man on the Moon: The Guardians" and can be heard in of -starring movie "".

Beside working with Kanye, Kid also recruited R&B singer as well as producers Emile and Dot Da Genius to help him recording songs for his album. Having released "Day 'n' Nite" as the album's lead single, he will reportedly plan to drop the effort sometime in summer 2009.