January 17, 2007 03:57:34 GMT
It ends already. has completed a three-month stint in rehab for alcohol addiction. And now as the singer has again enjoyed his becoming sober, he's more than ready to back on track.

Urban's publicist, Paul Freundlich, confirmed Tuesday January 16 that the country singer has completed a stint at the Betty Ford Center in Palm Springs, California. Also his publicist said that he is planning a world tour to promote his new album.

January 16, 2007 04:41:55 GMT
Canadian chart-topper has agreed to host this year's Juno Awards.

The singer is said will be taking a break in the middle of her eight-city Canadian tour to pilot the music-awards ceremony, which will take place April 1st in Saskatoon and broadcast on CTV.

January 15, 2007 02:26:06 GMT
Aussie pop diva was forced to cancel two concerts on her comeback tour because of bad cold. The singer ended the concert at Manchester's MEN Arena Saturday January 13th after an hour, telling fans she had a cold.

"Kylie went on stage in Manchester ... and did half of her show and then unfortunately could not go back on just before the interval," a spokesman for the singer confirmed. Due to such fact, Minogue will not be able to perform on Monday or Tuesday.

January 13, 2007 02:37:35 GMT
A new world record has been made by . The "American Idol" winner is having her debut album, "", certified quintuple platinum by the RIAA for sales of 5 million copies.

Released on Nov. 15, 2005, "Some Hearts" has spent a total of 20 weeks at the top of Billboard's Country Albums chart. The certification, thus, has earned Underwood the fastest quintuple-platinum certification ever for a debut album by a female country artist.

January 12, 2007 06:44:14 GMT
It comes two for . First she was one of the several high-profile celebrities who surprised more than 500 guests with an appearance at the 84th birthday celebration for billionaire Joe Hardy, took place Saturday January 6th.

While she sang "Happy Birthday", fellow musician performed with an orchestra at Hardy's posh resort in southwestern Pennsylvania. Also on hand was comedian and actor who was the after-dinner performer.

January 12, 2007 04:19:57 GMT
Such famous names, as , , , and , have all been booked to perform at the upcoming Grammys. Their being inducted as performers at the prestigious event was being announced Thursday January 11th.

What interesting here is that all those performers are Grammy nominees as well. Beyonce is up for four awards, while the Chili Peppers is among the leading nominees with six nods. As of Gnarls Barkley, the musical duo vies for 4 awards, whereas the Dixie Chicks earn five nominations.

January 11, 2007 09:00:11 GMT
The announcement has been made public on the finalists chosen to compete for the chance to help singing his hit single "Sexy Back" during a performance at this year's Grammys.

The finalists in the "My Grammy Moment" contest, vying for a special slot singing onstage with Timberlake at the 49th annual Grammy Awards, range in age from 18 to 30. The 10 women and 2 men hail from California, North Carolina, New Jersey, Texas, Georgia, Alabama, Florida and New York.

January 11, 2007 08:03:50 GMT
The Billboard 200 sees the winning of the girls as the Sony soundtrack to the film "" jumps from No. 3 to No. 1 this week to top the album charts on sales of 66,000 copies in the week ended Sunday January 7th. Though becoming a champ, that total is the lowest sales total for a No. 1 album since Nielsen SoundScan began tracking data in 1991. What a pity.

Hold the No. 2 spot is 's "" for a second week, taking in another 64,000 units. Following at No. 3 is 's eponymous album, which bounces from No. 11 with another 56,000 units. 's "" jumps from No. 8 to No. 4, sold 52,000 units. Scoring the 5th spot is the 23rd volume of "NOW! That's What I Call Music" with 48,000 units more.

January 11, 2007 06:11:38 GMT
Fans of music legend will have the chance to owe one of their possessions as the original handwritten lyrics of the band's "While My Guitar Gently Weeps" are set to go under the hammer Monday January 15th.

The 's handwritten lyrics are to be auctioned alongside George Martins' orchestral score, specially composed to accompany a demo of the track in the 2006 the Beatles' remix album "".

January 11, 2007 04:22:43 GMT
She never stops. Yes, nothing can stop from working in the studio. Hit by many speculations surrounding her adoption, the pop queen is readying her next music effort, planned to be launched on January 30th.

The singer's producer Stuart Price has revealed the pair is currently working on a new record and has promised fans it will herald a "new sound" for Madonna. "We have been working with some of the top producers that are in fashion right now," the man said.

January 10, 2007 05:15:26 GMT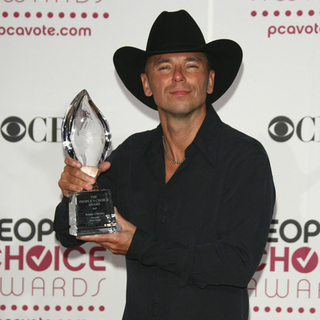 is People's favorite when it comes to movie, and as of music there we have . The former American Idol champ won double at the 33rd annual People's Choice Awards, held Tuesday night January 9th, mainly for the categories of Favorite Female Singer and Country Song for her hit "Before He Cheats".

Also won double was who took home the Remake and Song From A Movie awards both for "Life is a Highway" from "". In companion with them, was chosen as the Favorite Male Singer, and as the Favorite Music Group was . Pop singer 's "SexyBack" won the R&B Song, whereas "Shake That" by was crowned the Hip-Hop Song.

January 09, 2007 04:11:52 GMT
is the latest addition to the Rock and Roll Hall of Fame inductees.

The dysfunctional rock band surely is preparing for a reunion only to join the likes of , The Ronettes, , and Grandmaster Flash & the Furious Five, all of which have been selected to be inducted at the annual ceremony, to be held March 12 in New York.

January 08, 2007 04:12:15 GMT
Taking into account the success of the Spanish-language version of "Irreplaceable" in invading the Billboard's Hot Latin Songs chart, has come to a very great idea.

The singer is planning to re-release her latest album "", from which the song is taken, with four Spanish tracks.

January 08, 2007 03:48:15 GMT
will have a new album of his released on March 27 on Curb Records. The new LP, titled "", marks Tim's first new studio album in nearly three years.

"I am really excited about this new album," says Tim. "It was great to work with Byron Gallimore, Darran Smith (the album's co-producers) and my band (The Dancehall Doctors) in the studio again and to build upon our work together."

January 08, 2007 03:13:21 GMT
She never sings before but when she did it with fiance , finds it "terrifying".

The "Desperate Housewives" star sings for the first time on Bolton's upcoming CD. "Michael encouraged me to do it. So I did it out of love," the actress said on her taking part in the set.