August 09, 2006 09:29:28 GMT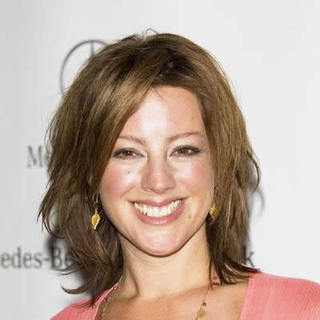 Christmas has yet come, but has prepared all to celebrate the big day. The singer has planned to release a new album, titled "", slated for October 17th release date.

The set, consists of 12-track CD, marks McLachlan's first new studio recording in three years. The collection features among other on piano for the 1965 Charlie Brown song "Christmas Time Is Here", and the ' Jim Creegan on double bass.

August 09, 2006 09:06:27 GMT
One more celebrity couple split up. "Laguna Beach" stars and boyfriend Jason Wahler have split up.

On their breaking up, Conrad's rep, Nicole Perez, confirmed to People magazine "Its true. Lauren broke up with him last week".

August 09, 2006 08:40:21 GMT
His highly anticipated album "," has yet hit the stores. Though so, seems quite exiting with the project that he has planned a brief run on the US club circuit this month.

The trek, dubbed the "SexyBack ClubTour", will be kicked off August 10 at the House of Blues in Anaheim, CA, and is currently scheduled to hit seven cities, including an August 26 finale in Boston.

August 09, 2006 07:11:54 GMT
Here it comes . The music act is back on the road, revealing 40 planned schedules for North American Fall tour that will get underway September 22 in Las Vegas and run through November 26 in San Francisco, with additional dates being added over the next few weeks.

The tour, in fact, is held in support of the band's forthcoming "", which will available in stores beginning September 5 later this year. Check the complete dates of Alice in Chains tour on the band's official site.

August 08, 2006 09:47:57 GMT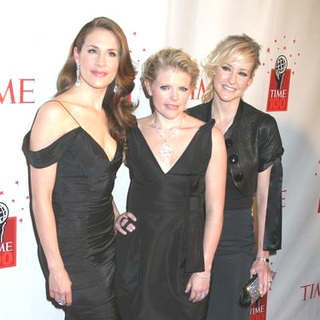 Bad news comes from . The music act has to, unfortunately, cancel several concerts on their "Accidents & Accusations" tour due to slow ticket sales.

What's different from the original schedules released in May earlier this year is that the gig will no longer include stops in Kansas City, Houston, St. Louis, Memphis and Knoxville.

August 08, 2006 09:10:56 GMT
Legendary rock group will undergo such a hectic schedules for sure as they are about to play at the Louisville, Ky. track on the evening of September 29th later this year.

There are about 50,000 tickets will be available for the event with those for the general public will range in price from $60 to $300 and be available for sale beginning Monday, Aug. 14, at 10 a.m. EDT at all TicketMaster locations, through www.livenation.com, or by phone.

August 07, 2006 04:29:14 GMT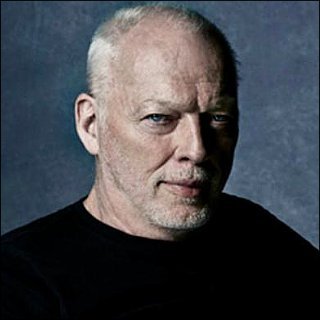 Due to a problem with the stage, which was found to be unsafe for use, the two concerts of in Venice, Italy had to be postponed.

Gilmour, the legendary guitarist, was scheduled to perform in St. Mark's Square Friday and Saturday August 4th and 5th. However, the gigs were cancelled soon as a stage problem was discovered before a sound check on Friday night.

August 07, 2006 03:53:08 GMT
British young musician and singer reveals her heart break on an upcoming single, which title "It's Only Pain", obviously reveals what she's feeling inside.

The singer dated ' frontman, Luke Pritchard, for four years. The pair is also said to have discussed marriage. It's sad to say, however, that they unfortunately have to split.

August 05, 2006 07:43:10 GMT
Finland rock group is teaming up with Northern Californian alt-metal group for an 11-date road trip, so MTV.com reported just now.

Both music acts are slated to kick off the tour October 18 in Lowell, Massachusetts, with dates scheduled through October 31 in Universal City, California.

August 05, 2006 05:10:43 GMT
is more than ready to hit hard the industry, again, as he has had a new single "Right Where You Want Me" in hand. Set to mark the launching of the single, the singer has been tapped to perform on an invite-only AOL show at Webster Theater on August 15th.

And subsequent to that, McCartney will have his sophomore album of the same name hit stores September 19th later this year.

August 04, 2006 09:42:10 GMT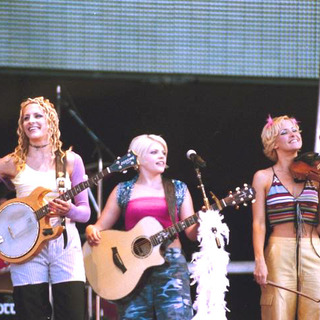 The concert, supposedly held for Tuesday August 1st at Nikon at Jones Beach Theater, has been postponed. Steamy temperatures was one of the reasons for the postponement besides that of fans' safety.

This, in fact, marks the first time ever in the history of Jones Beach Theater that a concert has been put off due to extreme heat.

August 04, 2006 09:23:36 GMT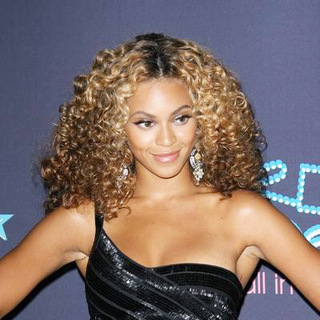 Yes she's one of the "", but that's not all. Besides acting in the Bill Condon-directed film adaptation of the Broadway show of the same name also will have her track "Listen", taken from her latest solo album "", featured as one of the four new songs written for the movie and not featured in the original musical.

"It's a ballad, it's got a big orchestra, so it's totally different for her and for the radio and MTV and everybody, it's gonna be exciting," said Harvey Mason Jr., a member of the Underdogs production duo who spent six months producing the soundtrack. "That's gonna be a big, big record", he continued.

August 04, 2006 06:51:03 GMT
The battle continues. After previously duel to win the "American Idol" title, and are now facing one another again as their new albums arrive in U.S. stores this fall.

It is said that Aiken will release his new set, titled "" on September 19th, whereas Studdard will drop his third major release "The Return of the Velvet Teddy Bear" one week after.

August 04, 2006 02:32:05 GMT
What is it about that's so hot? It's none other than her concert crucifixion. The singer's plan to sing while hanging from cross has draw Rome's Catholic, Muslim and Jewish leaders mad that they banded together to stop Madonna for moving forward with plans to perform a mock-crucifixion at her stage show there on Sunday August 6th.

The 47-year-old pop diva wears a crown of thorns and sings while hanging from a cross on her "Confessions" world tour. And by now on, Madonna has planned to repeat the scene for her upcoming gig, takes place in Rome's Olympic stadium, some two miles from the Vatican.

August 03, 2006 06:59:41 GMT
For artist or musician fans holds an important part for their career. In the case of , her fans, mainly those who participated in an album cover design contest the R&B superstar is holding on Yahoo! Music, have influenced her in changing the title of her upcoming album.

The design competition called "Design Me", launched on July 17th, makes it possible for Janet's fans to download and "remix" images of the singer to come up with their own album covers. And so several fans submitted designs with covers that read "" instead of "20 Years Old."