June 02, 2006 04:04:23 GMT
Working on social matter approvingly doesn't draw back from music industry. The lead singer of Irish rock band revealed in an interview conducted last week with the U.K's Guardian newspaper that he has been writing a number of songs geared for the next disc.

He said "I've got a lot of songs, oddly enough, from taking piano lessons. My kid's piano teacher, Dawn, has been teaching me the piano. And every time she gives me a lesson, I write a new song. So next week, when (the band and I) meet up, I have all these songs to play for them. So I'd like to thin out my schedule in terms of the politics and activism and just get lost in the music again - that's what I'm really looking forward to for the summer."

June 01, 2006 08:10:39 GMT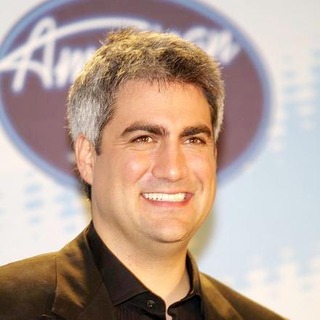 Soon after his winning, it was announced Wednesday May 31st, 2006 that the newly crowned American Idol has signed a record deal with music mogul Clive Davis in conjunction with 19 Recordings Unlimited, the label managed by Simon Fuller.

The two songs Taylor has recorded, "Do I Make You Proud," which he performed in the show's finale, and a soulful cover of the The Doobie Brothers classic "Takin' It to the Streets", will be released in stores and through digital outlets on June 13. And as a recording deal has been reached, Taylor is expected to release a full-length album later this year under Davis' guidance.

June 01, 2006 06:50:04 GMT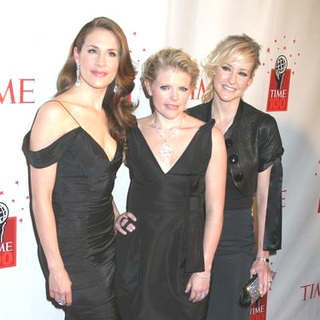 Making a comeback to music industry isn't an easy thing to do for . Though they can make it as proven through their latest set, "," which takes the No. 1 spot on the album chart for the week ended Sunday May 28th, 2006. With 526,000 units sold in its first week of release, the album has become an obvious evidence that Dixie Chicks really deserves two thumbs up.

Debut at 2nd position on the Billboard 200 is "High School Musical" soundtrack on over 174,000 copies sold, and "American Idol Season Five Encores" is at 3rd selling 153,000 copies. ' "" followed at No.4 selling 127,000, while drops four spots to No. 5 with "" sold for another 113,000 copies.

June 01, 2006 03:40:57 GMT
Opera star Luciano Pavarotti has been forced to postpone five concerts on his worldwide farewell tour, "Pavarotti Worldwide Farewell Tour", because of complications from back surgery.

Four performances in the Canadian cities of Calgary, Vancouver, Montreal and Toronto, and in Washington in the US have been delayed until October.

May 31, 2006 09:38:35 GMT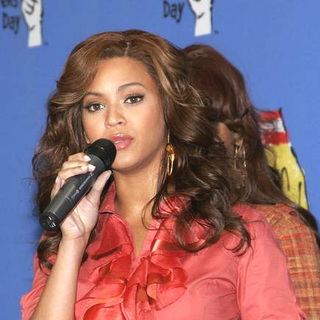 Good news come into from as the star is about to release her second solo album while also is about to celebrate her birthday in September later this year.

The singer will have the set, dubbed "," released on September 5 in the United States, and a day earlier internationally, which coincide with her 25th birthday.

May 31, 2006 09:28:26 GMT
As a way to promote his 2005's self-titled Warner Bros. debut, is going to embark on a U.S. club tour which will kick off in Philadelphia on July 17 and wrap up August 4-5 in Los Angeles.

For details on the Canadian singer/songwriter's tour dates, click on his official site.

May 31, 2006 03:57:00 GMT
Music group and its touring guitarist Rob Patterson have both parted ways. Patterson was hired as Korn's touring guitarist last summer after founding axe-man Brian Welch left the group in early 2005, that's for everybody to know.

And due to such fact, a replacement guitarist who was not immediately identified has already been secured and is currently out with the band on its European tour. Though so, Patterson, who supposed to remain offstage, did appear onstage during Korn's recent North American tour.

May 31, 2006 03:43:44 GMT
Rapper is about to release his new album. The set dubbed "The Year Of The Dog, Again" is not the only big project he has in his head. The star reportedly also is planning to change his name.

"It's just the whole Dark Man thing. Because if you look at it, from a spiritual point of view, the Bible teaches us that we can speak things into existence... And Dark Man, you know, it may not be the best name for me." That's how DMX, who hopes to become a preacher when his rap days are over, told MTV.com.

May 30, 2006 05:12:16 GMT
Working in entertainment industry, has done almost everything. Though so, still the hotel heiress wants for more. The socialite apparently wants to record an album, which she has already completed actually.

And speaking on her music project, Paris said her upcoming album will be a mix of reggae, pop and hip-hop, with the first single being a reggae song called "Stars Are Blind." She, moreover, will also do a remake of the song "Da Ya Think I'm Sexy?"

May 30, 2006 04:37:46 GMT
The attendance at the annual Monaco Grand Prix Ball, held on Saturday May 27th, 2006, were all thrilled when surprisingly popped in, joining the event's ball host before then sang duet of "Redemption Song." Arrived unannounced, Bono walked in tow with rapper .

The Grand Prix Ball raised more than $1 million for Jean's charity, Yele Haiti, which promotes development in Jean's native country. That's for everybody to know.

May 30, 2006 03:32:25 GMT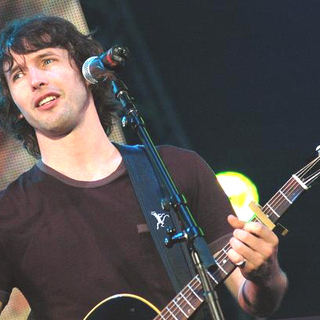 Controversy comes after fame. That's something normal. is one concrete example of it. He is experiencing opposition from people who are sick of hearing his songs on the radio as a result of which a U.K. radio station has banned him from its play-list.

Things began when Blunt defended his music at an awards ceremony last week by telling his critics to turn the radio off if they didn't like his songs. And by now on Essex FM banned Blunt's songs after listeners complained they were tired of hearing his hit singles "Goodbye My Lover" and "You're Beautiful."

May 27, 2006 04:09:43 GMT
Was given a lute as a gift, then was inspired to create an album of lute music. And after such work hard in the studio, the singer will have his new album released in October later this year.

The as-yet untitled set, a disc full of 16th century music performed on the lute, reportedly will be issued on the classical label Deutsche Grammophon. "It's a strange record, a delightful record and I think people will be intrigued by it," Sting says about the new album while adding "The album is voice and lute, there are a few four part harmonies that I sing and it's all music from the 16th century."

May 24, 2006 06:00:34 GMT
Two concerts of , which both scheduled to be held later this summer in Paris, have been postponed. While released the confirmation, French organizers said Tuesday May 23rd, 2006 that the music act has yet set replacement dates.

The concerts actually had been slated for June 3 and July 2 at the Stade de France stadium, that's for everybody to know. Aside from the cancellation, an August 8 concert in the French Riviera city of Nice will still work as scheduled.

May 24, 2006 03:01:25 GMT
It takes time indeed for to just include the 's "Crazy" on the CD of her upcoming album "Paris Is Burning".

The set, which actually was slated for a summer 2006 release, reportedly includes input from the likes of , , JC Chasez, and .

May 23, 2006 08:15:21 GMT
"It's really exciting. The Hilton has given us an opportunity to play more than once a year," Kix Brooks said speaking on the two-year contract duo has reached with the Las Vegas Hilton. "I'm really looking forward to a little more Las Vegas", he added.

In addition to their National Finals Rodeo performance Dec. 4-6, Brooks said he and would perform at the Hilton hotel-casino in March and July next year before then return for the rodeo in December 2007.