August 30, 2007 07:10:29 GMT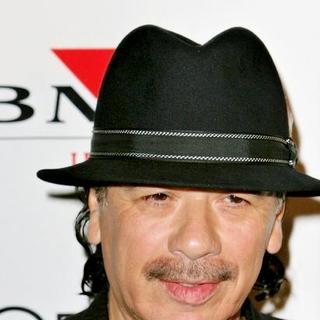 has just premiered his first music video off ''. 'Into the Night', a song penned and featuring Chad Kroeger from has roamed file sharing websites.

'Into the Night' is the song that Santana described "kind of chant in a coliseum when your team is ahead, like 'We Will Rock You.' I am very grateful that Chad has shared it with me."

August 30, 2007 06:42:36 GMT

Despite its moderate success in U.K., 's new album '' is being stalled in its U.S. release. The label has just announced that the third studio album won't be on the market until 2008.

"It's not currently on Columbia Records' release schedule, though the label is aiming to issue it early next year," Billboard.com reported.

August 30, 2007 06:16:04 GMT

Despite her own words of getting back to work few weeks ago and her photo gracing the performers line of MTV Video Music Awards, has scrapped all of her U.S. bills. The British singer won't be playing any U.S. stages anytime soon and no new schedule has been listed.

Amy's U.S. label, Universal Republic Records has announced that she is not booked for any performance "in a continued effort to support Amy Winehouse's well-being". The label also spoke to Access last week saying, "Amy has been ordered to rest and is working with medical professionals to address her health."

August 30, 2007 05:11:19 GMT
intends to get angry in her new music video for her new single 'Do It Well'. The singer plays a mother rescuing her son who is held captive washing dishes in the kitchen of a kinky club.

The video is directed by David LaChapelle and was shot in Los Angeles two weeks ago. Lopez who is bound in gold dress, black skirts and red outfit in several scenes will fight her way through the bizarre people crowding the club. At one point she has to face a woman dressed as a cat and a man holding whip and wearing mouse mask.

August 30, 2007 04:33:01 GMT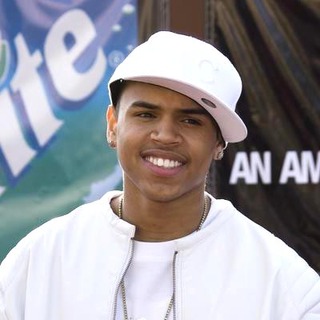 After deciding to make Kiss Kiss as his second single, came up with a remix of his first single 'Wall to Wall'. The R&B heartthrob takes rapper to fill in the featured guest slot for the remix.

The video for the official remix also appeared online on Thursday, August 29. There's not much difference of the clip from the original one that adapted 1998 movie 'Blade', apart from the presence of Jadakiss.

August 30, 2007 02:35:42 GMT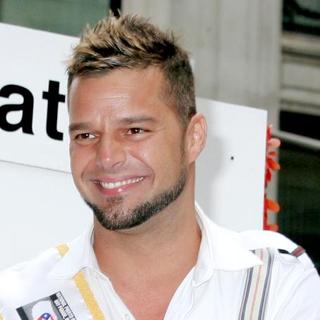 earns four nods in this year's Latin Grammy Awards, a number beaten by veteran Latin musician Juan Luis Guerra who captures five. Talking about numbers, the next artists in line who get 3 nominations are Miguel Bose and duo .

Martin has the 'MTV Unplugged' album that he released in November 2006 to thank for the nominations. Both the singer and the record are running for Album of the Year, Best Long Form Music Video, Record of the Year and Best Male Pop Vocal Album.

August 29, 2007 08:13:03 GMT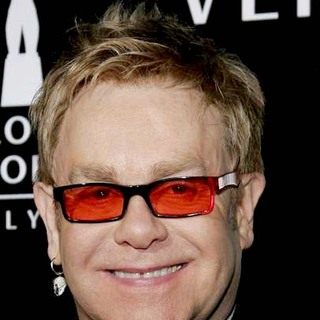 , and have all been invited to judge British talent show The X Factor. Judge Simon Cowell would really like the three of them giving advice, tips and even critics to the contestants.

Interesting still, current judge Danii Minogue said that her sister will also make an appearance in the show. "My family are a big part in everything I do and this is a big part of my life," Dannii told the Sun. If yet it happens, Kylie will be featured in the 'themed week'.

August 29, 2007 07:35:34 GMT

will indeed release a charity song in aid of Children in Need. The single is expected to be played on the event's night on November 16.

Information assistant of the BBC campaign has confirmed via e-mail: "It is true that this year's official BBC Children in Need single will be performed by the Spice Girls. We are yet to confirm the details in November, and full details will be on nearer the time."

August 29, 2007 06:34:17 GMT

Setting off 'Cyclone' as the first single off his new release, is more than ready to release the whole package. The rapper will drop the album which is tentatively titled 'Ronnie Ray All Day' on October 16 via his new label Arista.

'Cyclone' that features production from and guest vocal from has garnered success by peaking at #20 in Billboard Hot Rap chart since its release in July. A Malcolm Jones-directed clip was premiered August 6 on Yahoo! Music.

August 29, 2007 05:07:30 GMT

' '' turns out to be a double disc set. The album that marks the band's first in 28 years contains 20 tracks altogether, sporting new materials as well as a live track from previous compilation.

In the first disc, there's Glenn Frey's 'No More Cloudy Days' that was included in 2005's DVD set 'Eagles Farewell Tour I: Live from Melbourne'. It will also contain the album's lead single, 'How Long', that was premiered on August 16.

August 29, 2007 04:40:32 GMT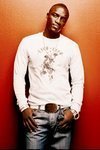 Producer Clinton Sparks has denied the claim that didn't write his latest song 'Sorry, Blame It on Me'. Sparks insists that both of them work together and that his collaborator is "an incredibly accomplished producer and songwriter".

Earlier this week, gossip site TMZ.com reported that a close source said Akon didn't pen the apology song. Instead, it was initiated that Sparks had written the entire piece although he was still credited as co-writer and producer.

August 29, 2007 04:05:50 GMT

will officially release a brand new song on radio outlets according to insiders in Jive Records. A track called 'Gimme More' is ready to be launched next week and will be included in her come back album which is due 2008.

The up-beat song is and protege Danja-produced which is still unknown to be a first single or a promotional track only. In July, it was reported that her new single is 'Get Back' which music video has been shot.

August 28, 2007 07:56:51 GMT
is adding the momentum of his already hype buzz. After accepting a chart battle from and declaring himself the new , now his highly-anticipated collaboration with has leaked online.

'Homecoming', a track taken from the September 11 release '' presents original materials that he did with the 's frontman. It has the mid-tempo feel with Martin's signature piano-playing and additional sound of drum.

August 28, 2007 07:27:33 GMT

Done with the album work in , is putting a full gear on his other project, aka The Saboteurs in Australia. The band announced that they have accumulated a number of songs ready to be molded into new CD.

A post on their official website read, "The 'teurs have a lot of new songs in the works people, the writing and structure of them has dissipated and reinvigorated many times over since we came home from our last shows."

August 28, 2007 06:39:53 GMT
French electronic finally put their performance into a live album dubbed 'Punk Alive 2007' which is due November 20. The album contains footage taken from the June 14 show in Paris' Palais Omnisports de Paris-Bercy, featuring the duo playing first hometown show in 10 years.

The live album that marks the band's second after 2001's 'Punk Alive 1997', will be released in two formats. A single CD edition and a two-disc set attached with a 50-page book are both offered via Virgin with the latter featuring five extra tracks from the show's encore.