June 08, 2007 05:54:12 GMT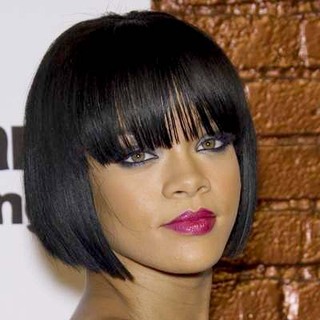 Billboard has expanded its franchise with the launch of Billboard Canadian Hot 100 on June 7. The single to take the honor being the first #1 hit on the chart is none other than 's "Umbrella".

The single featuring is placed on top and side by side with Canadian natives' singles such as 's "Say It Right", 's "Girlfriend" and 's "Everything" in the top 20 list.

June 07, 2007 10:15:36 GMT
is infused with her music persona this year through the release of "". She is willing to take a break from film to get on the road for a long enjoyable tour.

"I really just want to go on tour this fall," Mandy said. "I'd love to do a film, but it has to be something that makes sense and that I'm really passionate about to take me off the road, 'cause that's really what I want to do right now."

June 07, 2007 09:52:05 GMT
's very sudden and secret gig has just been revealed. The singer will give an intimate show tonight (June 7) at the Electric Ballroom in Camden.

This show is intended to promote his latest effort "" in front of just few hundred people. The ticketing system is arranged based on first come first served method and starts opening 12.30 pm. Upon purchasing the tickets, fans are required to bring photo ID with them to be shown to the officials as there would be no physical tickets.

June 07, 2007 09:22:57 GMT
Two mysterious countdowns have appeared on one of 's websites. The time that is marked 'til August 24 has been associated to the date for their new album or presumably a series of concerts. The other one pointing to Monday is possibly the time to spread the "what's going on".

Speculation has been made previously that the newly reunited band will issue a live album that was taped from their first reunion stage act at Coachella Festival back in April. Meanwhile, some thinks, or more properly, wish that it could be a new studio effort.

June 07, 2007 08:12:16 GMT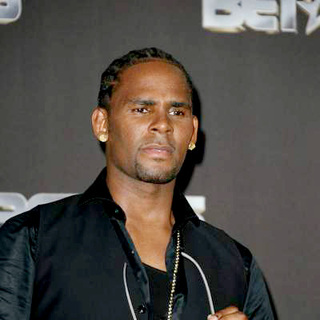 As expected, 's "" opened at #1 on Billboard Hot 200 chart this week with nearly 368,000 copies sold. The release of this record makes his eight solo album to enter the chart at either #1 or #2.

With the exception of his debut album in 1992, R. Kelly has spawned continuous chart topping albums that are always beyond the 100,000 parameter. His sophomore effort "" debuted at #2 while the following self-titled album was treated better with #1 entry. The fourth, fifth and others entered the chart at either no. 1 or 2.

June 07, 2007 07:09:50 GMT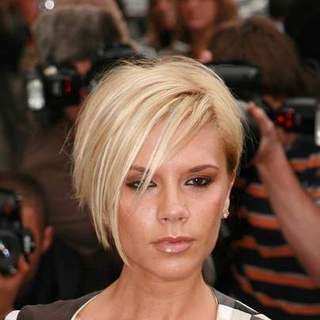 One speculation to another, fans can only count ' reunion rumor based on each statement made by the members. While the only opposition comes from 'Sporty Spice' , 'Posh Spice' boldly said "definitely".

The singer -now referred as Victoria Beckham- believes that reunion will come in the coming months. Giving her statement after receiving Glamour's Woman of the Year award she said, "We'll see what turns out, but between you and me, I'm really hopeful that it definitely will happen."

June 07, 2007 06:47:34 GMT
The eight-cycle of Latin Grammy Awards is now heading to Las Vegas. The event that appreciates Latin music will be held at Mandalay Bay casino-hotel on November 8.

The reason to choose Las Vegas is explained by organizers to be the perfect spot to allure Hispanics. Travel Industry Association of America estimated that around 2.4 million U.S. Hispanics visited Las Vegas last year.

June 07, 2007 06:16:47 GMT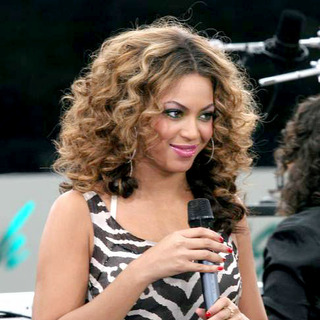 made a nice surprise for Show audience on Sunday (06/03/2007). The singer who is rumored to be engaged to gave out two tickets for each audience attending the show.

Not only given free, the tickets are labeled "V.I.P.". Beyonce announced, "I have a surprise for everyone in the audience. Everyone has V.I.P. tickets to The Beyonce Experience... and you can take a friend."

June 07, 2007 02:09:11 GMT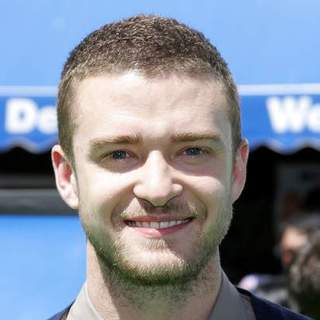 and his team in Tennman Records have pointed their first artist to be signed under the label. YouTube star inked the deal and will carry on becoming the opening act for a handful of Timberlake's European gigs.

"Esmee is a remarkable talent with a story that anyone with a dream can relate to - it is no wonder she has such an enthusiastic following already," Tenman president Ken Komisar said in a statement. Beside opening act, Denters will also have her studio album released later this year.

June 07, 2007 02:06:19 GMT
Ten years not releasing any Christmas album apparently has left restless. The project only get its way this year after the completion of his June 12 released album "".

"I've been meaning to do another (Christmas album) for 10 years," Keith revealed. "I'm not an extremely religious guy, but I am a Christian, and I do know what the meaning of Christmas is. It's time for me to do one." The project is already underway and will be released in the fourth quarter this year via his label Show Dog Nashville.

June 07, 2007 02:04:22 GMT
On contrary to his packed discography in the last five years, hasn't produced any new album in two years. He was taking the time to "search his soul, dig a little deeper and look for ways to tell the truths, moments and feelings of people like him." The time ends, "" is at the other end.

"I tried on so many titles," Chesney said. "But in the end, it was the simplest name that fit this record the best. Just Who I Am: Poets & Pirates pretty much says it all. At the end of the day, you strip it all off, and that's what it comes down to: great songs that are about the smallest things and people who're living just beyond the rules."

June 06, 2007 07:59:11 GMT
finally gave their explanation on why more than four of their new songs are used in the Volkswagen ads. The band defends the car company by writing on their site that the VW ads claimed the songs licensed off their latest album "".

The statement on the site read: "With the commercial radio airplay route getting more difficult for many bands (including Wilco); we see this as another way to get the music out there. As with most of the above (with the debatable exception of radio) the band gets paid for this. And we feel okay about VWs. Several of us even drive them."

June 06, 2007 06:42:09 GMT
Country star will take the honor performing in front of U.S. Senate and U.S. House Representative. As many as 5,000 people will turn up at 2007 President's Dinner on June 13 in Washington, D.C. and get entertained by Adkins.

Scheduled to appear for 45 minutes, Adkins will then get the chance to meet the President as well as sitting at the head table with some political figures. According to CMT.com, this annual dinner is the biggest political event this year and is expected to raise over $7.5 million for Republican campaigns.

June 06, 2007 05:23:13 GMT
The headliners role of this year's Screamfest has been given to and The tour will begin July 24 with Ciara as the only female headliner and T.I. coming up with fresh materials from his July 3rd release album "".

Michael Mauldin who runs the agency for the festival said, "We are, without a doubt, catering to the youth and giving them something to scream about; making their summer unforgettable via a 'live' show. The Scream Tour has become synonymous with bringing the youth's favorite artists and the best live stage show to their city."

June 06, 2007 05:01:34 GMT
Cleveland Cavalier's "small forward" who also raps has chosen a track to be the theme song for his team's game. Together with producers and Al Fatz, he handpicked the song "Main Attraction" among others that were in the competition.

Held since January, Sprite and NBA sponsored a competition to compose a song to be played during games of Cavaliers attempting to reach NBA Finals. Over 29,000 songs were collected and Kanoa "eternallyballn" Doblin's "Main Attraction" stood out among the crowd.