September 01, 2007 06:58:40 GMT
An Indian music and film company called Saregama India Ltd has filed a law suit to and . Both hip-hop icons are accused of copyright infringement for using the company's song without permission.

The Game's 'Put You on The Game' is claimed in the papers to have sampled one of Saregama's song. The track that was produced by Timbaland and Danja, is taken from The Game's 2005 studio album ''.

September 01, 2007 06:18:55 GMT

aka Baby Gangsta has been 'clean' from drugs for four years now, and more than two albums have been released since. This year, he is putting a new piece called 'Too Hood to Be Hollywood' on the shelves as part of his style change and growth as a person.

Speaking on the new record, B.G. said, "I was real open-minded when I made this record. I've got one of the best A&R (reps) in the business, Jean Nelson, and we've come up with a vision to make a classic album that's going to go down in the hall of fame."

September 01, 2007 04:29:42 GMT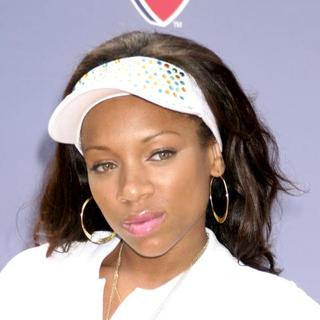 Done with 'Lip Gloss', rapper is set to launch her second single 'Tour Bus (G-Slide)'. The song has been played in several radio outlets and its music video has just been premiered on Yahoo! Music on Friday, August 31.

'Tour Bus (G-Slide)', is taken from her upcoming debut album 'Voice of the Young People' which is slated to arrive October 22 via Jive. The Dr. Luke's produced song samples on the beat of children nursery rhyme 'The Wheels on the Bus'.

September 01, 2007 02:22:23 GMT
No leak is necessary anymore, ' comeback single that has got people very curious was debuted on New York City based radio Z100 on Thursday night (August 30). Her label Jive also announced that the not-yet-titled album is coming up this November 13 instead of next year.

'Gimme More', an up-tempo song that is produced by 's 'right man' Danja, speaks up its attitude as early as the first line. The opening says "It's Britney, b***h". While some may be skeptic on how strong this single is going to revive Britney's career, Z100 director said the response was indeed good.

August 31, 2007 10:01:51 GMT

is in near completion of their new album and judging from the progress they are in, Spring should be the release date. Bass player Mike Mills said that they are "two-thirds to three-quarters of the way through" but refused to reveal more.

Apart from materials that they played during live shows suggesting a hard-rock theme, Mills is not giving any direct clue regarding their record to hinder expectation. The band "made an agreement we weren't going to say what it is or not because we don't want to have expectations out there in any direction. But, of course, you can go on YouTube and listen to some of the Dublin shows and get a pretty good idea of where we're going."

August 31, 2007 08:25:58 GMT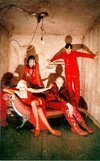 The biggest acts representing two music genres are going to headline this year's Bang! Music Festival. and are on to rock the stage placed at Miami's Bayfront Park Amphitheater.

Due to good response and growing numbers of acts, the festival has been modified to a two-day festival that starts November 10 and ends a day later. Approximately thirty acts have been prepared as the lineup, some confirmed are Riverboat Gamblers, Automatic Loveletter, , and Kevens. The first two acts will join West on the first day while the remaining two will share stage with Pumpkins on the last day.

August 31, 2007 08:00:20 GMT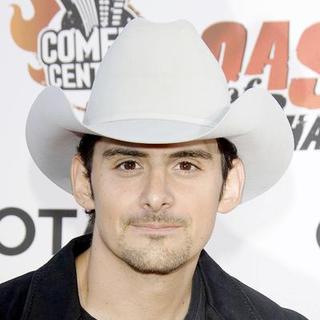 Country Music Association Awards members have found musicians eligible to be seated at the nominations list this year. Those gaining their attention most are and who earn 5 nods each.

Paisley and Strait are competing in 4 same categories: Single of the Year, Entertainer of the Year, Album of the Year and Male Vocalist of the Year. Paisley alone is up for Music Video of the Year through 'Online' while Strait is running for Musical Event of the Year sharing with and .

August 31, 2007 07:16:12 GMT

has found a perfect title for her sophomore set, ''. The country singer finds the term having a great metaphor that is apt to describe her life in the past few years.

"You step onto this ride called life, and it's a crazy thing you don't know anything about, but you get on it anyway," Carrie explained. "You do what you can to lean different directions to try and get it to go where you want it to go, but you can't stop it - it just keeps moving. That's why Carnival Ride works as my album title, because it describes the wonderful craziness that I've been through over the past couple years."

August 31, 2007 06:45:58 GMT
As if having , , , , , , , , , , and are not wild enough, MTV has stretched the performers list with , and .

The newly-added stars will work with maestro Timbaland to prepare a rocking stage act at Las Vegas' Palm Casino Resorts on September 9. Meanwhile, the work behind the spectacular event is also coming out nicely. The performers have done photo shoot sessions with David LaChapelle and we got the link to its behind the scenes!

August 31, 2007 06:00:16 GMT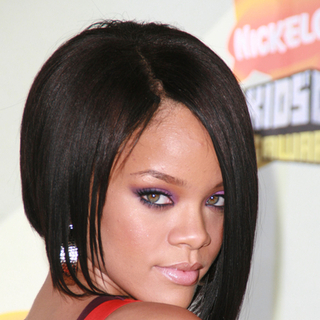 As soon as 'Hate That I Love You' is confirmed to be the third single off 's '', a music video was shot. Rihanna sports curly short hair and maturer look for this new clip.

The slow song is penned and features but only Rihanna has done her part in the video shooting so far. It was shot in Santa Monica, according to reports.

August 31, 2007 05:04:41 GMT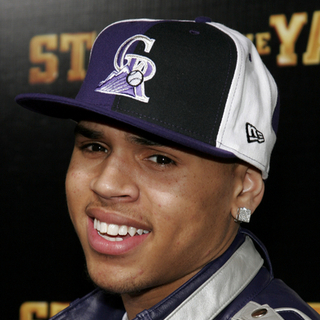 has premiered the music video of his second single 'Kiss Kiss'. The video was played for the first time on 106 & Park show last night (August 30).

Unlike music video of first single 'Wall to Wall' that was heavy on visual effects, Brown employs simple graphics that display him dancing and interacting with some people including collaborator . Rumor has it that Brown had a say in the direction of this clip.

August 31, 2007 04:43:50 GMT

It takes just a matter of days to leak ' new single. Earlier this week, the singer's label Jive hinted that 'Gimme More' would be the title of her official single and now not only does it leak but also another new track called 'Cold as Fire'.

'Gimme More' is slated to be the first single taken from Britney's upcoming album which is said to be drawn back to the end of this year. The up-tempo cut, that was produced by 's protege Danjahandz, is expected to be performed in this year's MTV Music Video Awards as part of her 'surprise' appearance.

August 30, 2007 09:51:53 GMT

Alternative rock act has set the date of a new release '', their first studio album in almost 4 years. The CD will be in shelves on October 23 via Rounder records, the band's new recording house.

Andrew Weiss once again employed to helm this piece. The album work has started since early last year when the band rented an old farmhouse in Pennsylvania and converted it into a studio.

August 30, 2007 07:10:29 GMT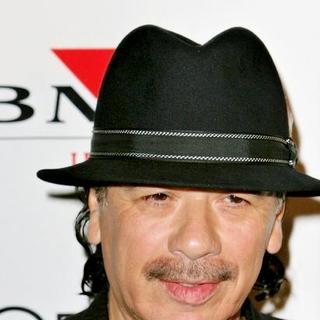 has just premiered his first music video off ''. 'Into the Night', a song penned and featuring Chad Kroeger from has roamed file sharing websites.

'Into the Night' is the song that Santana described "kind of chant in a coliseum when your team is ahead, like 'We Will Rock You.' I am very grateful that Chad has shared it with me."

August 30, 2007 06:42:36 GMT

Despite its moderate success in U.K., 's new album '' is being stalled in its U.S. release. The label has just announced that the third studio album won't be on the market until 2008.

"It's not currently on Columbia Records' release schedule, though the label is aiming to issue it early next year," Billboard.com reported.