September 17, 2007 05:06:11 GMT
will soon release the third single from his charting album '' The follow up of single 'You Know What It Is' that was released in June will be 'Hurt' feat. and Grand Hustle Records artist Alfamega.

The song that is produced by Danja is currently made its music video at Club Crucial in Atlanta. No release date for the video or the single has been unveiled yet. In the meantime check out the rapper on the video set below.

September 17, 2007 04:29:59 GMT

's new song in four years was confirmed by her to be '2 Hearts'. It will be pulled as the first single from her upcoming album which is tentatively titled 'Kylie X'.

Single '2 Hearts' is slated to be released physically on November 12 via Parlophone but it will be preceded by a digital release on November 5. The piece was co-written by electro-pop group Kish Mauve and Kylie herself.

September 17, 2007 03:51:13 GMT
' new video for 'Gimme More' is set to premiere soon, with predicted time space within this October. The single itself will be released digitally via iTunes on October 2.

Jive Records, Britney's label, announced on their website that the music video for the song will be "coming soon". It is directed by Jake Nava, the same person who penned and 's duet 'Beautiful Liar'. It was taking shot at a warehouse in downtown Los Angeles on July 19 and August 7.

September 17, 2007 03:17:41 GMT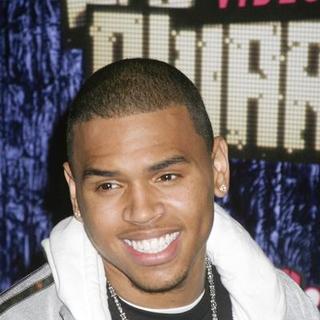 With his superb performance at MTV Video Music Awards this year, came out a huge commodity, especially his music. A new track from the 18-year-old singer called 'Throwed' has surfaced on the Internet and is expected to be included in his upcoming album 'Exclusive'.

The song is produced by Brian Michael Cox and is said to have catchy chorus although pretty much has the same beat to his two previous singles from the new album, 'Wall to Wall' and 'Kiss Kiss'. It is still unclear, which track will Chris pull from the November 6 album as the third single.

September 15, 2007 07:16:51 GMT

's new album '' is coming out around the corner. Two tracks have been available for listening, the first being 'I'm Gonna Live Till I Die' which is available for purchase on iTunes and the latest one 'Poetry Man'.

The latter song is rumored to be the first single pulled from the album that will arrive September 25 via Verve. It is one of the many tracks in the album that sees Latifah once again employing blues, jazz and soul music for her album after 2004's ''.

September 15, 2007 06:57:13 GMT

has completed the music video for their new single 'Inconsolable'. It was premiered on September 14 on Yahoo! Music.

The video was shot in Venice Beach, California last month and directed by Ray Kay (, ). This would be the first video of the band without member Kevin Richardson who left for personal reason in 2006.

September 15, 2007 06:35:38 GMT

More than 10,000 copies of their album have been sold in U.S. , an alternative rock band from Long Island, New York, have started gaining attention through their music since the first self-titled CD and even more with the second, ''.

The latest effort opened at #72 in Billboard Hot 200, selling 9,800 copies upon its release on June 19, 2007. The song 'Soon We'll be Living in the Future' has been lifted from the album as the first single. Check out the video stream below.

September 15, 2007 05:59:08 GMT

Emerging from Colleyville, Texas, indie rock band is picked as this month's User's Choice for Yahoo!, a title previously owned by , and . The band was voted highest to be Yahoo! Music's 'Who's Next'.

The band is also featured on Yahoo! Music that displays a performance of the band's hit 'So Much Love' with Meg & Dia on backing vocals. Click to see the performance and find out more about the band through the exclusive interview.

September 15, 2007 04:35:41 GMT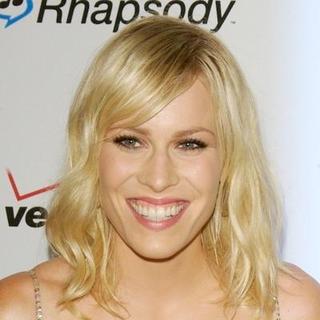 has completed her new music video that was shot in Mexico City last month. Clip of 'Say It Again' is premiered along with the announcement of an anticipated collaboration with .

Her latest album '' will be released in U.S. on November 6 with alternate tracklisting. One new track called 'Love Like This' will be recorded with Jamaican singer Kingston and pulled as the lead single in U.S. It will be serviced to American pop radio to impact on October 2.

September 14, 2007 09:22:38 GMT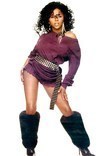 is standing on the same side with to face a lawsuit filed by a record producer who seeks his share of royalties. Carlos Evans is demanding the rest of the promised money for a song called 'Magic Stick', especially after it sells well back in 2003.

Evans said in the legal papers that he was responsible for producing, engineering and mixing the track that reached #2 in Billboard Hot 100 and has since sold over 2 million copies. It was initially intended for 50's breakthrough album '' but was eventually used for Kim's ''.

September 14, 2007 08:32:27 GMT

has released the music video of his single 'Baby Don't Go' on BET's 106&Park on September 12. Strange enough, the video only features and has excluded .

'Baby Don't Go' is a song that features T-Pain as credited in the album and Dupri as the producer. However, the video employs Dupri's version where he fills T-Pain's part. Both version, however, are released on the radio and have been picking up nicely.

September 14, 2007 08:07:08 GMT
On contrary to the reports on quitting his band , the drummer issued a statement saying that he remains intact. Tommy is hoping to settle this problem with his band mates - Mick Mars, Vince Neil and Nikki Sixx.

Tommy's latest statement was, "I am a founding member of Motley Crue. I have tried to meet with my band-mates repeatedly without success but have informed them that I'm not walking away from my band of 25 years."

September 14, 2007 07:38:12 GMT

The music video for ' new single 'Nothing Better to Do' has been premiered. The singer is portrayed as a prisoner in a tightly secured jail, sharing fate with her fellow inmates.

Rimes got her hands on the direction of the video alongside David McClister. For this one, she pictures a woman named Annie Jewel, back in the 'Chicago' era who is jailed for a wrong doing.

September 14, 2007 07:18:24 GMT

Apparently didn't prepare '' as literally the last album in his music career. The rapper has spoken in his own words that he is "always in the studio".

Eminem called in during the interview with Hot 97 on September 13. Talking about his project he said, "I'm always working - I'm always in the studio. It feels good right now, the energy of the label. For a while, I didn't want to go back to the studio ... I went through some personal things. I'm coming out of those personal things (and) it feels good."

September 14, 2007 06:18:20 GMT

In celebration of his charting album, is holding a contest for 5 colleges. The hip-hop artist will visit the college across U.S. that demand him the most, for free!

The basic rule is to visit , find out your college and click the "join" button. One person is allowed only one submission per college. The competition has been opened since August 21 and will be closed on Wednesday, October 17 at 2 p.m.