September 08, 2007 07:09:37 GMT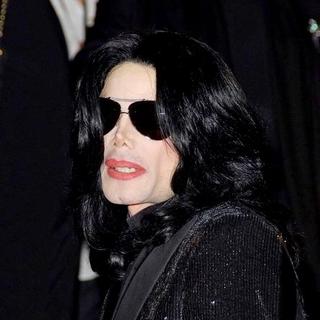 Just a few days after a song claimed to be 's comeback hit erupt on air, the King of Pop's representative spoke up. Spokesperson Raymone Bain denies that 'Mamacita' is Michael's authentic piece.

Bain made it clear that MJ "has not released any music yet. This appears to be a smooth criminal pulling a fast one! However, if someone has leaked material illegally, my client's legal team will pursue the matter."

September 08, 2007 06:27:21 GMT
A date has mysteriously appeared on 's . Although it may be speculated only to be the release date of their compilation album called '', the date 11.13.07 may suggest the day Led Zeppelin hold a reunion concert.

Earlier this week, Vocalist Robert Plant has confirmed that the band will reunite for a one-off gig at London's O2. However, there has been no official joint statement of press release regarding this. Thus, it's expected that the band will appear in London for a press conference on Wednesday, September 12, Billboard.com reported.

September 08, 2007 06:03:21 GMT

Off their split rumors, have unveiled the album's official title, cover art and tracklisting. The band has confirmed that the album will be called '' instead of the previously reported 'Everything Changes'.

The fifth album is currently set for an October 8 release. Among Producers involved in the work are Dr. Luke, Dallas Austin and Xenomania. The former produced the album's first official single 'About You Now' that has just on September 6.

September 08, 2007 04:31:34 GMT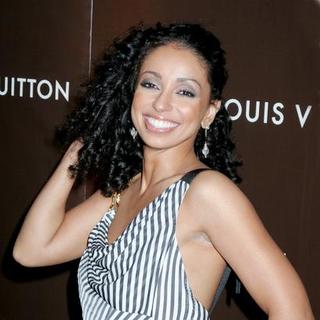 New music video from R&B singer has been premiered on Yahoo! Music yesterday (September 7). While her album '' still holds no status on when to be released, second single 'Ridin'' is set to take the sail first.

Digitally and physically, the song was released on July 10 via Motown. The album on the other hand, can't keep to find a fixed date after being pushed twice from its original date in 2005. Mya moved from A&M Records to Motown during the process, halting the production for a while.

September 08, 2007 04:05:25 GMT

She has watched her father Joe Walsh making fame and enjoying playing music through his band since she was a kid. This is exactly why is determined to start a music career of her own. She is now set on the track and will, on October 23, release a debut album called ''.

The singer who played keyboard and provided backing vocals in 's 2005 'Autobiography Tour', is not afraid to walk on a different sound for her first record. In fact, she is proud to employ '80s sound to top her modern pop vocal.

September 07, 2007 07:12:26 GMT

As if the announcement on their chart battle is not rife enough, both and agreed to hold an election-like campaign on national TV. BET's '6 and the Park' will provide as the media on the albums release date, September 11.

Not only defending each CD, they will also perform, although still unknown whether it's gonna be a duet, single performances or even a rap battle. Stuart Scott from ESPN is hired that night to give a statistical breakdown of the two rappers.

September 07, 2007 06:45:39 GMT

Another song from '' was made its music video. 'True Friend' performed by ' character Hannah Montana has the music video premiered on Disney Channel on September 3.

The footage was taken from a concert at Anaheim on November 14, 2006, presenting Hannah singing with her friends.

September 07, 2007 06:22:57 GMT

The music video of 's 'How Far We've Come' has met its premiere on September 6. The up-beat song itself was released digitally on September 4.

'How Far We've Come' is the lead track of the band's greatest hits compilation '' that is due October 2. The double CD will contain their previous hits like 'Bent', 'Push', 'Unwell' and 6 new materials that they have recorded with producer Steve Lillywhite in Los Angeles.

September 07, 2007 05:07:43 GMT
The official lead single from ' upcoming album 'Change' has been made its music video. The clip of 'About You Now' can be viewed on file sharing websites now.

The video was shot on August 24 near National Theater in London. Snippets and photo stills of the video have appeared online before the video was done.

September 07, 2007 04:50:26 GMT

Already familiarizing yourself with 'Crank Dat' movement? Here are two others that rising rapper has to offer, 'Let Me Get 'Em' and the 'Snap And Roll'.

The clip that combines both songs has leaked online. 'Let Me Get Em' is just a promo single with a video featuring 'Snap and Roll' at the end of the video.

September 07, 2007 04:23:56 GMT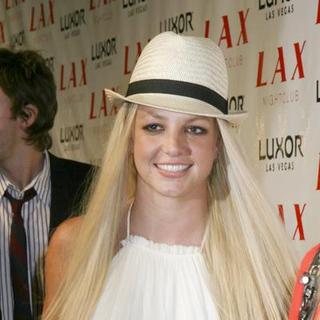 Be prepared to watch arguably one of the most exciting music events this year. MTV Video Music Awards that is held on November 9 has confirmed that will open the night, bringing up the game to the next level.

She is to perform first single 'Gimme More' that is taken from her upcoming album, with a stage performance supported by illusionist . Previous reports suggested the involvement of mirrors that will make Britney appears and disappears at some points during the performance.

September 06, 2007 07:55:22 GMT

No more rumors are needed for 's reunion. The frontman Robert Plant has confirmed himself that it's indeed happening.

NME.com was contacted by a fan who happened to meet Plant on the singer's way to a 'meeting'. When asked about the reunion, Plant said, "How did you find out about this? Well we've got a band meeting about it this afternoon about it. There's not a lot to work out as it's only going to be one-off gig."

September 06, 2007 07:27:12 GMT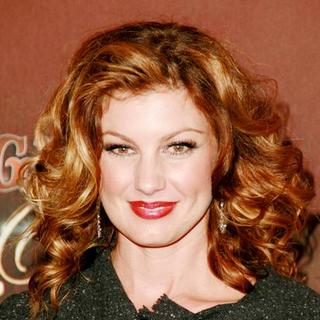 is gathering her biggest hits to be molded into one single CD simply called ''. The album that is due October 2 via Warner Bros will also contain two new materials titled 'Red Umbrella' and 'Lost'.

The singer who married fellow country crooner explained that her hits will be presented in a "newer, different versions". She said, "It's been difficult selecting the songs for 'The Hits. But when we decided to focus on what you'd want, the decisions became much clearer. We're planning on newer, different versions of some songs and we've got a few new surprises."

September 06, 2007 06:43:39 GMT

The official cover art for ' new English album has been unveiled. The art sports two 'Jennifers' facing each other in front of purple futuristic background.

The cover was revealed along with the official tracklisting. Those making the cut are 'Stay Together', Hold It, Don't Drop It', 'Do It Well', 'Gotta Be There', 'Never Gonna Give Up', 'Mile In These Shoes', 'The Way It Is', 'Be Mine', 'I Need Love', 'Wrong When You're Gone', 'Brave'.

September 06, 2007 06:09:18 GMT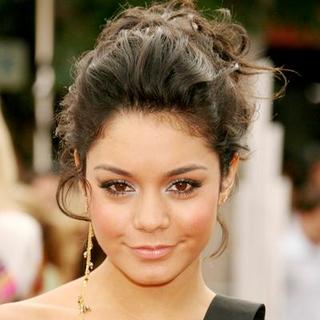 ' 'Let's Dance' has been utilized as the promotional song of U.S. TV series Dancing with the Stars. The video, that combines Hudgens' performance and previous seasons of the show, is currently being played on ABC to promote the new season.

The clip contains the mixture of season 1 footage and Hudgens performing 'Let's Dance' on High School Musical: The Concert tour. Other tracks from her debut album '' have been used for theme songs in other shows too. 'Let Go' was the commercial song of Desperate Housewives while 'Say OK' was used for ABC Family's 'Lincoln Heights'.