June 21, 2006 06:36:53 GMT
History repeats itself. That works for such great person as world's great musician . His death nearly one year ago, apparently, won't prevent you, especially his fanatics, to keep listening to his great vocal.

A trio of record labels, J, Epic and Legacy Records, are teaming up together to issue some previously unreleased songs by the singer. The set, dubbed "The Ultimate Luther Vandross", which was previously released in 2001, will consists of 18 songs, naming some are "Shine" and "Got You Home" among others.

June 21, 2006 05:50:23 GMT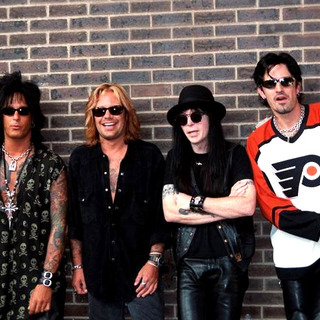 What would happen if two American rock bands perform together on stage? Find the answer at the 27-date Route of All Evil Tour, during which and have committed to perform together.

Both bands have on Tuesday June 20th, 2006 released announcement on the plan of their Evil run, scheduled to kick off September 14 in Holmdel, New Jersey. Some stops will include outdoor amphitheatres in Cincinnati, Las Vegas, Los Angeles, Phoenix and Dallas, before grinding to a halt in West Palm Beach, Florida, November 24.

June 21, 2006 04:24:09 GMT
When it comes to a duet for and , does mean it. The record producer and rapper takes the project seriously as he's now developing an idea for the two divas to duet on a new song.

"It's gonna happen on this record," Dupri hinted on the possibility for Mariah and Janet collaboration. "Please believe that. I got a mean idea, so look for it. We definitely gonna do a repackage on [Janet's "20 Years Old"] once it comes out. Hopefully it's successful and people buy into it, then I'm going back in the studio," he added.

June 21, 2006 02:20:27 GMT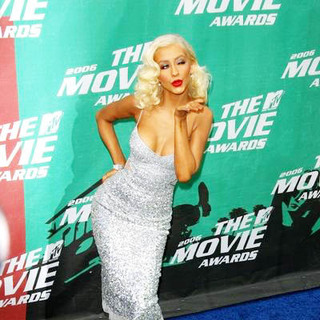 It seems the pop star is intended to make a total comeback to the industry. is all out for her coming-back music project, working on the very best for her next album.

The singer, who had premiered her new song, "Ain't No Other Man" with a sizzling performance on the MTV Movie Awards, will in the near future have the music video of the set hit the small screen.

June 20, 2006 08:20:36 GMT
The Grammy-nominated quartet, will bring their "" to public September 5 later this year via Epic.

"Revelations", the multi-platinum rock band's third album, is 12-track set which was produced by Brendan O'Brien.

June 20, 2006 04:19:52 GMT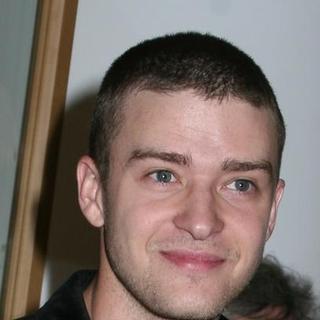 is back to the industry and on top of that he's ready to release his new album.

The pop singer is about to have his second solo effort, "", released September 12 later this year via Jive Records.

June 19, 2006 09:28:55 GMT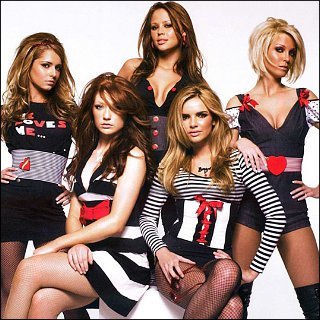 "If it didn't work for the , it won't work for ," so an insider told The People newspaper speaking on the possibility of the UK girl group to embark on solo careers.

"The Spices were 100 times bigger. That's why Girls Aloud will all stay together. That's how hard it is in the industry now", the source continued while adding "Polydor is not offering any of the girls a solo deal. If they split up, they split up. They won't be around forever."

June 17, 2006 07:43:10 GMT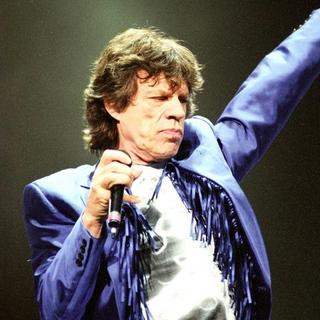 The legendary rock band, , is confirmed to start their postponed "A Bigger Bang" tour on July 11th in Milan, Italy. This confirmation is a relief for the fans after the head injury got during his vacation in Fiji, and Ron Wood's alcohol-addiction.

The guitarist, Ron "Ronnie" was reported to enter the rehab clinic in South London early this week. Although the Stones' publicist, Fran Curtis, said Wood does need some breaks, he is positively ready to continue the band's European Tour.

June 17, 2006 04:28:19 GMT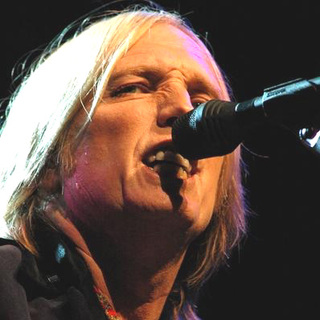 and renowned producer Rick Rubin's American Recordings have both reached an agreement over a new recording contract which the American musician has signed. That being so, Petty will have his album "", his first solo album since 1994's Rick Rubin-produced "", released July 25.

The first single of the set, titled "Saving Grace," made its world premiere during ABC's telecast of the June 8 NBA Finals game between the Dallas Mavericks and the Miami Heat. The song can be streamed from Petty's Web site (http://www.tompetty.com) and will be available July 4 via digital download retailers.

June 16, 2006 07:43:12 GMT
Aging but still agile, that's . The queen of pop music is still as charming as the way she used to be during her young age.

And now as she's close to 50, Madonna is still very productive. She will have her single "Get Together," which is the third in a string of dance hits from her number one album "", released on July 24th later this year.

June 16, 2006 02:45:21 GMT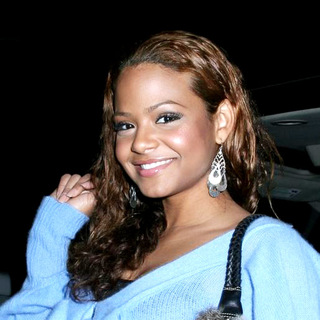 has been dropped from her record label Island Def Jam, that's an unfortunate for the R&B singer after only a month releasing her third album "."

Milian was reportedly dumped by the music label after angered Island Def Jam boss L.A. Reid due to poor album sales. In a further reports it is mentioned that Milian refused to record "S.O.S. (Rescue Me)" - which went on to be a huge hit for Milian's label mate .

June 15, 2006 07:06:33 GMT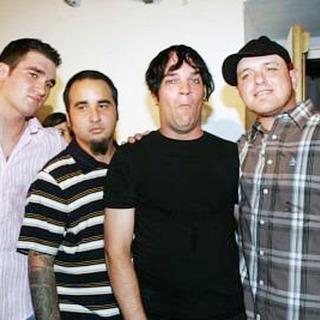 Backed up by two big-name musical talents, producer Thom Panunzio and singer/songwriter , is ready to launch their new album.

New Found Glory guitarist Chad Gilbert revealed all, saying "It's called , and it's scheduled to come out on September 19".

June 15, 2006 04:52:26 GMT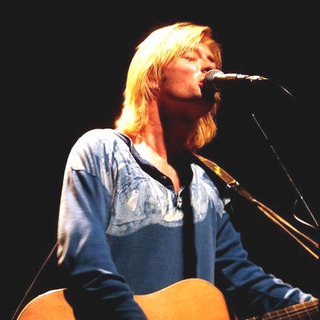 Star-studded lineup have been slated to live up the soon to come 5th Bonnaroo Music and Arts Festival which will be held in Manchester, Tennessee, beginning Thursday June 15th to Sunday June 18th, 2006.

In addition to such heavyweight headliners, as , , and Phil Lesh, festivalgoers will also be treated with performances from , , , Hasidic reggae star and many more.

June 15, 2006 03:39:32 GMT
Timing is just perfect for when the rock music group released their seventh studio album, "." Released on the appropriately demonic 6-6-06, the set, on the other hand, selling more than 182,000 copies in the week ended Sunday, such amount which automatically pushes aside last week's champ 's "" to No. 2 with third week sales of 175,000 copies.

Come in at No. 3 is "" by which debuted with 148,000 copies, followed after by 's "" at No. 4 selling nearly 145,000 copies. The charts' next best bows are "High School Musical soundtrack" by various artists at No. 5, the ' "" at 6th, "Cars soundtrack" at No. 7, "" by at No. 8, "AGirl Like Me" by at No. 9, and "Now That's What I Call Music 21" to finish the Top 10 on the album charts.

June 14, 2006 03:59:53 GMT
Music icon has announced plans to release "," his first album of new material in five years and his 44th overall, in stores and online Aug. 29.

The set reportedly will carry in it 10 new tracks with such Dylanesque titles as "Thunder on the Mountain," "Spirit on the Water," "Workingman's Blues" and "When the Deal Goes Down."