August 08, 2007 07:13:49 GMT

British group has slipped in to skin-tight suits for the video of their aptly-titled new single 'Sexy!No, No, No'. The girls wear the black PVC catwoman-like wardrobe with eye-liner heavy make-up to employ futuristic theme.

At one scene the girls are presented in the middle of a room with strings criss crossing which they carefully try not to touch, very much like ' spy act in 'Entrapment'. "It's edgier than anything we've done before. The video is very arty," member Sarah Harding said of the video concept.

August 08, 2007 06:43:29 GMT
' new single 'Delivery' was premiered on a British radio on August 6, during Zane Lowe's Radio 1 show. The song is slated to be the first single pulled from the upcoming studio album.

Lowe also confirmed the band's second album be titled '' and lead single 'Delivery' will be released physically on September 17.

August 08, 2007 06:14:14 GMT

The full tracklisting and cover art of 's highly-anticipated album '' have been exposed. The September 11 album went details on U.S. iTunes where its pre-order is readily available.

The album cover presents the cartoon head of a brown bear sporting West's signature white sunglasses on a blue background. The 15 tracks, as promised feature big collaboration from , 's , , and .

August 08, 2007 05:18:09 GMT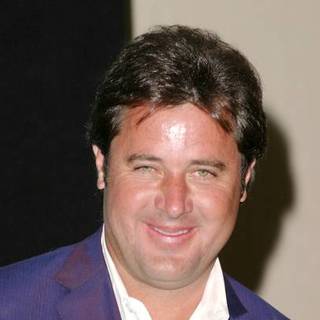 Three country icons have been selected to be the inductees of this year's Country Music Hall of Fame. Musician , singer-songwriter Mel Tillis and TV personality Ralph Emery are all slated to attend the induction ceremony in October.

The trio were chosen by Country Music Association's Hall of Fame Panel of Electors that has 300 members appointed by CMA boards of directors. Their names were announced on Tuesday (August 7) by Brenda Lee, Barbara Mandrell and Hall of Fame director Kyle Young, who were also celebrating Tillis' one-day-ahead 75th birthday.

August 08, 2007 03:12:11 GMT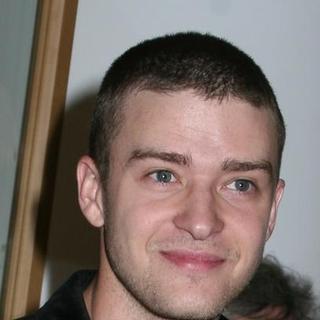 2007 MTV Video Music Awards nominees are in. On the terms of most count, the list has and who both own seven nods each while on the terms of today's big buzz, and came quite unsurprising.

Although having a great chance to bring home a statuette this year, Timberlake and Knowles are facing tough competition this year mainly on the highest nomination in the award. Video of the Year put Timberlake's 'What Goes Around..." and Knowles' 'Irreplaceable' on the same level to 's 'Stronger', Rihanna's 'Umbrella', Winehouse's 'Rehab' and unexpectedly, French electronic duo 's 'D.A.N.C.E.'

August 07, 2007 09:36:13 GMT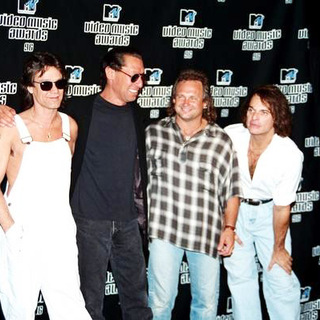 Within the next few weeks, is reported to announce the compensation of their American tour that fell previously due to Eddie's rehab stint. It is expected that 50 dates beginning this October will be revealed with venues in arenas and stadiums.

As , bassist Michael Anthony will not join the band on this tour and is replaced by Eddie's 15-year-old son, Wolfgang. The excitement of the tour will be the comeback of vocalist who hasn't fronted the band on tour for nearly 20 years.

August 07, 2007 08:57:21 GMT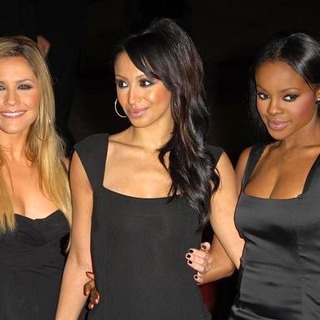 All-female group ' studio work for fifth album that has started since summer has come to fruition. A song called 'About You Now' is set to be pulled as the first single of the yet-untitled album.

The pop song is produced by Dr. Luke and will be dropped in U.K. on September 24. The album meanwhile, receives the help from record producer Dallas Austin who said earlier that the album will "break into the American music scene". It is slated to be released this autumn.

August 07, 2007 08:22:27 GMT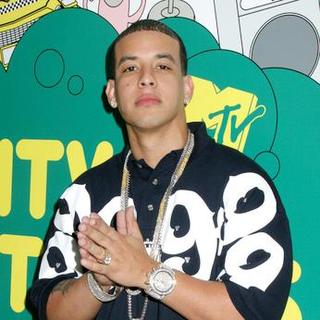 Raggaeton is being sued for a copyright infringement over a three-year old track that was included in his '' album. Latin songwriter and singer Victor M. Lopez, Jr. claimed that 'Salud y Vida' had used his composition but he hasn't got a single penny since its publishing.

In the Californian lawsuit, Daddy Yankee as the artist is facing the case together with the record companies that distribute the music like Universal Music Latino and Interscope as well as Yankee's El Cartel label.

August 07, 2007 07:46:13 GMT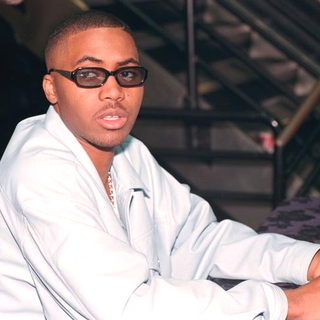 Another rapper is struck by a criticism over obscene lyrics. This time who positively wants to help healing the pain after the Virginia Tech incident is ironically remembered for his 1999 track 'Shoot 'Em Up' that automatically relates him to gun violence promotion.

As , a free concert is to be held at the University's Lane Stadium on September 6 with other line-ups being , and country singer . However, seven families of the gun-shooting victims are upset that Nas is included on the bill and demand the rapper to be dropped from the line.

August 07, 2007 07:09:53 GMT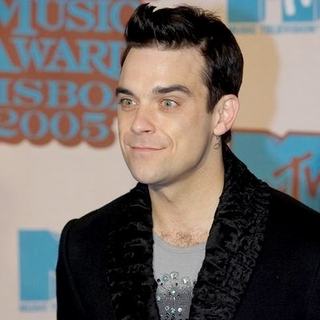 Many rumors have been pointed to rejoining to complete the reunion, this time another is sparked after three members including Robbie met for a serious conversation. Mark Owen reportedly arranged a dinner for him, Robbie and Gary Barlow to mend their falter relationship.

Taking place in a Los Angeles restaurant, the dinner saw the three of them sharing laughs and words. A fellow diner said, "There was no atmosphere between them. Robbie seemed really pleased they were there and gave them both a big hug. The three of them were then deep in conversation all night."

August 07, 2007 06:38:55 GMT

After the success of 2000's '', has decided to do another as her eight studio album. Although not necessarily spilling any hints on whose work she may touch up, Cat promised that 24 songs are already waiting to make the cut.

Written on her MySpace blog is: "Got message to mention next record, comes out January, sorry far away, 24 covers to choose from.. mixin record next week in Dallas with Stuart Sikes. It's gonna be called, duh, Covers Record 2. With so many covers tryin to decide if i should release COVERS RECORD 2 VOL.2 ???" Then she added, "I'll be playing with the new band around towns before January."

August 07, 2007 06:04:26 GMT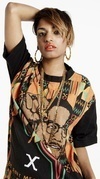 Arguably one of the hottest acts in recent Lollapalooza, has found herself a place in the music industry. The British-Srilankan rapper is up with the release of her second album 'Kala' that has been proceeded by two singles, the new one being 'Jimmy'.

The song was another Switch production that also helmed the first single 'Boyz'. It was based on a track called 'Jimmy Jimmy Aaja' that M.I.A. used to do as a routine when she was a child. "My mum used to hire me out when I was a kid as a party buffer," she recalled. "It was my track that I used to do my routine to. I had a little tape recorder, and a cloak and a cardboard cut out guitar, and that was my joint."

August 07, 2007 04:55:58 GMT

X Factor winner has come nearer to the completion of his sophomore album. The lead single from the not-yet-titled album is confirmed to be 'If That's Okay with You' which will be released digitally on September 23 and physically on September 24.

Ward's official website also announced that the CD single will be a double A side with new song 'No U Hang Up', which gets its premiere on Key 103 radio on August 6. In the mean time, the full length album will arrive November instead of October as previously planned.

August 07, 2007 02:59:27 GMT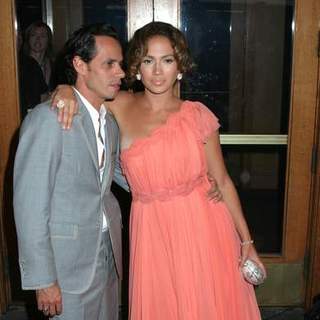 A longer set of dates for and ' joint tour has been announced. If previously it was revealed that the tour kicks off September 29 in Atlantic City, N.J., the trek has now expanded to another 14 cities.

The Live Nation-produced tour will stop in cities like Uncasville, Conn.; Washington; New York; Toronto; Chicago; San Jose, Calif.; among others before winding down November 2 in Miami.

August 07, 2007 02:30:13 GMT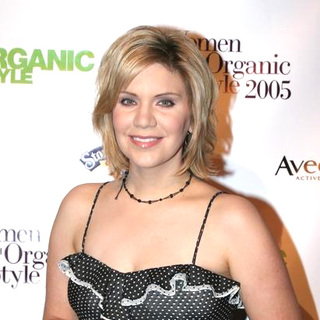 's has been waiting for years to complete a duet album with blue grass singer and now the time has come. A compilation consisting of cover songs titled '' will be released October 23.

Among those in the track list are Plant's hit 'Please Read the Letter' that he did with band mate and appeared on his 1999's album 'Walking Into Clarksdale', Gene Clark's 'Polly', Naomi Neville's 'Fortune Teller', and ' duet with Kathleen Brennan on 'Trampled Rose'.