September 15, 2007 04:35:41 GMT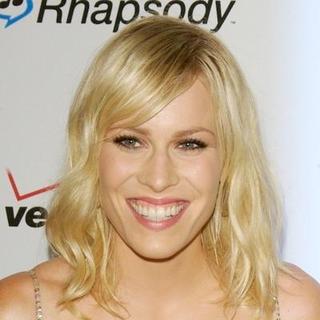 has completed her new music video that was shot in Mexico City last month. Clip of 'Say It Again' is premiered along with the announcement of an anticipated collaboration with .

Her latest album '' will be released in U.S. on November 6 with alternate tracklisting. One new track called 'Love Like This' will be recorded with Jamaican singer Kingston and pulled as the lead single in U.S. It will be serviced to American pop radio to impact on October 2.

September 14, 2007 09:22:38 GMT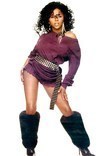 is standing on the same side with to face a lawsuit filed by a record producer who seeks his share of royalties. Carlos Evans is demanding the rest of the promised money for a song called 'Magic Stick', especially after it sells well back in 2003.

Evans said in the legal papers that he was responsible for producing, engineering and mixing the track that reached #2 in Billboard Hot 100 and has since sold over 2 million copies. It was initially intended for 50's breakthrough album '' but was eventually used for Kim's ''.

September 14, 2007 08:32:27 GMT

has released the music video of his single 'Baby Don't Go' on BET's 106&Park on September 12. Strange enough, the video only features and has excluded .

'Baby Don't Go' is a song that features T-Pain as credited in the album and Dupri as the producer. However, the video employs Dupri's version where he fills T-Pain's part. Both version, however, are released on the radio and have been picking up nicely.

September 14, 2007 08:07:08 GMT
On contrary to the reports on quitting his band , the drummer issued a statement saying that he remains intact. Tommy is hoping to settle this problem with his band mates - Mick Mars, Vince Neil and Nikki Sixx.

Tommy's latest statement was, "I am a founding member of Motley Crue. I have tried to meet with my band-mates repeatedly without success but have informed them that I'm not walking away from my band of 25 years."

September 14, 2007 07:38:12 GMT

The music video for ' new single 'Nothing Better to Do' has been premiered. The singer is portrayed as a prisoner in a tightly secured jail, sharing fate with her fellow inmates.

Rimes got her hands on the direction of the video alongside David McClister. For this one, she pictures a woman named Annie Jewel, back in the 'Chicago' era who is jailed for a wrong doing.

September 14, 2007 07:18:24 GMT

Apparently didn't prepare '' as literally the last album in his music career. The rapper has spoken in his own words that he is "always in the studio".

Eminem called in during the interview with Hot 97 on September 13. Talking about his project he said, "I'm always working - I'm always in the studio. It feels good right now, the energy of the label. For a while, I didn't want to go back to the studio ... I went through some personal things. I'm coming out of those personal things (and) it feels good."

September 14, 2007 06:18:20 GMT

In celebration of his charting album, is holding a contest for 5 colleges. The hip-hop artist will visit the college across U.S. that demand him the most, for free!

The basic rule is to visit , find out your college and click the "join" button. One person is allowed only one submission per college. The competition has been opened since August 21 and will be closed on Wednesday, October 17 at 2 p.m.

September 14, 2007 05:16:47 GMT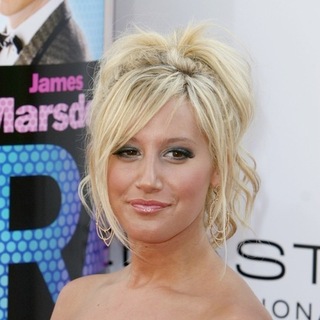 The official trailer for Ashley Tishdale's three new videos is online. The less than 2 minutes clip contains parts of her three singles 'He Said, She Said', 'Not Like That' and 'Suddenly' that are linked to form a story.

The short movie-like footage is dubbed 'Headstrong Mini Musical' that will be included as a DVD in the re-release of her debut solo album ''. The CD plus DVD pack is called 'There's Something About Ashley' and is scheduled to be released in U.S this November.

September 14, 2007 04:48:24 GMT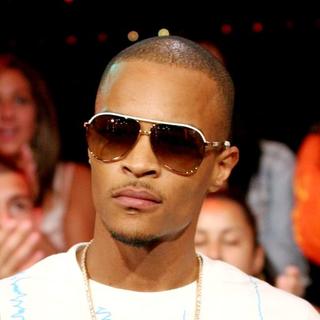 Nominees of this year's BET Hip-Hop Awards is led by who earns as many as nine nods including Best Collaboration, Lyricist of the Year and Track of the Year. Meanwhile, may be disappointed with MTV Video Music Awards result but he may still win this one. The rapper is up for six nominations.

equally scoring 6 nominations while is running for 5 categories. West's 'Stronger' video will go head to head with 's 'I Get Money', feat. Slick Rick's 'Hip-Hop Police,' Common's 'The People,' feat. 's 'Runaway Love,' feat. 's 'International Players Anthem.'

September 14, 2007 04:22:44 GMT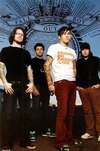 The video premiere of 's fourth single 'I'm Like a Lawyer with the Way I'm Always Trying to Get You Off (Me + You)' has come out. The clip was played on TRL episode September 12 and is now available for full view on AOL.com.

The boys shot the clip in Africa as promised. They are seen performing in the middle of a field where the locals do their daily routine. Every member is given short time exposure on the clip, particularly because it is aimed to deliver a message of how thousands of children soldiers are still apart from their families.

September 13, 2007 07:37:11 GMT

Ending the ongoing rumors of 's reunion is the announcement of the band's one-off gig at London's O2. The legendary band will join 's Pete Townshend, fBill Wyman, and of what promoter Harvey Goldsmith said to be "the largest demand for one show in history."

The concert which is held November 26 are meant in honor of the late Atlantic Records co-founder Ahmet Etergun who died last December. "During the Zeppelin years, Ahmet Ertegun was a major foundation of solidarity and accord," Zeppelin's vocalist Robert Plant said. "For us he was Atlantic Records and remained a close friend and conspirator."

September 13, 2007 06:56:16 GMT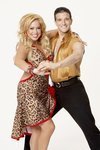 As previously reported, ' Sabrina Bryan has joined the cast of U.S. TV series Dancing with the Stars. She will be partnered with Mark Ballas Jr. who is also new to the show.

The fifth season of the dancing competition will begin September 24th and 25th on ABC. The challenge in the first week is designed to be Cha Cha, Foxtrot, Quickstep, and Mambo.

September 13, 2007 06:30:24 GMT

Done with Video Music Awards, MTV is gearing another award in appreciation of Latin music. Nominees of Los Premios MTV 2007 was announced yesterday (September 12), putting Mexican star Belinda on the lead.

The 18 years-old singer and actress gains 5 nods including Best Solo Artist, Video of the Year and Artist of the Year. Just one count less than her are and Argentinian rock band Babasonicos. Meanwhile, scoring three each are , and several more.

September 13, 2007 05:08:40 GMT
Grammy-nominated R&B artist will release a Christmas album called 'A Gift Between Friends'. The CD will be more into an EP rather than a full length studio album for the latter is slated to hit the stores only next year.

The EP will contain five to seven songs, two of which are reportedly seasonal tracks. The follow up of 2006's '' will be dropped October 2. A longer version of the EP is aimed for a 2008 release with some new materials included.

September 13, 2007 04:47:13 GMT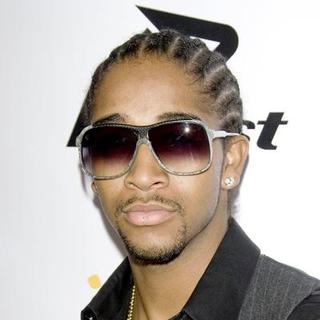 The video of and 's duet in 'Cut Off Time' has been completed. Apt to their young performers image, both singers incorporate a lot of dance scenes for this one.

'Cut Off Time' is confirmed to be the lead single for the movie '' which puts Omarion as the main character. The song was produced by Timbaland and is expected to be released along with other soundtracks for the movie.