February 06, 2007 08:29:23 GMT
has been tapped to be the guest presenter of the Brit Awards, during which the former Beatle will present pop-rockers with the prestigious Outstanding Contribution to Music Award.

The Brit's Awards is slated to take place February 14th at London's Earls Court. With Starr in hand replacing who backed out at the last minute because of scheduling conflicts, the award event will become the first time ever that Oasis, a big fan of , gets the chance to meet one of their heroes.

February 06, 2007 08:08:55 GMT
In the wake of their highest-grossing concert tour in 2006, and are planning to head back out on the road this summer.

The husband-and-wife country stars expect to launch their "Soul2Soul 2007" tour in June and wrap up in August.

February 06, 2007 06:20:25 GMT
Just like the title of her song, really is "Irreplaceable". The R&B singer has the single debuted at the very top spot of the Billboard Hot 100, marking its ninth week to score the top position of the US singles chart. Following close at the 2nd spot is 's "This Ain't A Scene, It's An Arms Race".

Next is 's "Say It Right" which remains firm at the 3rd spot, just one place ahead of 's "It's Not Over" which jumps two places from last week position to No. 4. Rounding out the Top 5 in the meantime is 's "I Wanna Love You" featuring .

February 06, 2007 03:48:45 GMT
is in full spirit that they quickly release a new album in the wake of the success of their latest LP, "". The UK rock act has planned an April 23 international release date for its second album, "."

The album's first single, "Brianstorm," is scheduled to hit the store by April 16. "It's quite a bit heavier in some places -- there's also some really nice songs on there," Billboard.com quoted producer James Ford as saying. "Some of the songs maybe (have) more depth to them. (It's) maybe not quite as instant as the first one."

February 05, 2007 07:26:27 GMT
Congratulation for Africa Miranda, Brenda Radney, and Robyn Troup as they've been chosen as the three finalists in the "My GRAMMY Moment" contest. The threesome will compete to win the chance to perform live with on the 49th annual Grammy Awards, Feb. 11 (8:00-11:30 PM, ET/PT) on the CBS Television Network.

The three finalists will all come to Los Angeles and will each rehearse with Timberlake during the week before the Grammys. They will be in the audience during the broadcast as voting continues. Finally, the winner will be announced during the show and will be invited to the stage for the performance.

February 05, 2007 06:50:20 GMT
Rock band will have two new projects out within this year. Frontman, Jonathan Davis, confirmed the report saying the band will first of all have their "" hit the stores on March 6. The special will first appear online on MTV.com on February 24, then air on the network in March.

For the set, Korn has recruited some music experts, including orchestrator Richard Gibbs as "music supervisor" and of to join them for one of the set's single, titled "Freak On A Leash".

February 05, 2007 05:06:24 GMT
Country music singer has been billed to headline the forthcoming 8th annual Country Music Marathon & ½ Marathon, set to take place April 28, 2007 at the Gaylord Entertainment Center in Nashville at 7:00 p.m. Elite Racing, organizers of the annual event, confirmed the singer's taping.

Tickets, priced for $25.00, will be available for public beginning March 19, 2007 and can be purchased through TicketMaster charge-by-phone at 615/255-9600 or at www.ticketmaster.com or through the Arena Box Office.

February 05, 2007 04:27:26 GMT
The rumors appear to be true when frontman confirmed that is rejoining for a 40-city North American tour.

In a statement posted on the group's Web site Friday February 2nd, guitarist Eddie said in a statement, "I am very excited to get back to the core of what made Van Halen."

February 03, 2007 07:46:35 GMT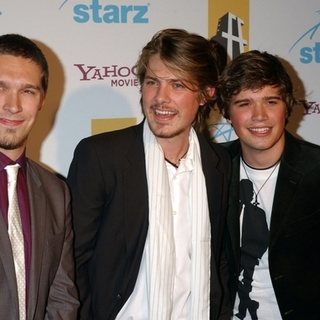 Fans of will be treated with a new album from the sibling trio as they are planning to have their latest LP, "", released on May 22 through their own 3CG label. That's not all, the trio will also have an accompanying "making-of" video podcast, dubbed "Taking the Walk."

"The Walk," which is Hanson's sixth studio album, will be available in increments, before the end of this month via the band's Web site (http://www.hanson.net) and iTunes. Greater than that, music goers also have the chance to download the set's first single, "Great Divide," in November when it was released to iTunes in an effort to raise money for AIDS/HIV hospitals in South Africa.

February 03, 2007 07:28:24 GMT
It's been four years that doesn't release any single album. Though so, the R&B singer is planning to have a "" release on March 27th later this year.

"Big", a follow up to Grey's 2003 "," boasts production from of the , and , both of whom also provide guest performances on the project.

February 03, 2007 05:05:55 GMT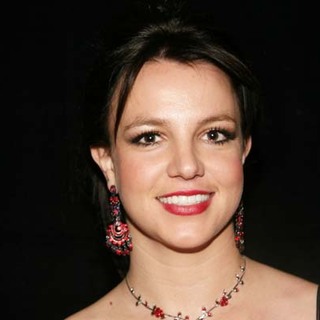 She's back on track. has left her hard partying days and is readying herself to hit hard the industry with her highly anticipated comeback album, expected to be released in within this year.

Really giving her music career comeback a solid run, the pop singer is collaborating with top R'n'B producer Lukasz Gottwald, who has previously worked with the likes of , and . It is reported that, Spears has been working in studios in Miami and Los Angeles, rehearsing material for the upcoming LP.

February 02, 2007 03:54:57 GMT
Has just had her third studio album released on January 30th, 2007, it is obviously "" for to embark on a tour to support the set.

The singer has announced the dates for her spring North American tour, beginning on April 13 in Wallingford, CT and ended up May 12 in Montreal. In between the dates, Jones will play April 28 at Jazz Fest in New Orleans.

February 01, 2007 08:54:22 GMT
Former American Idol third season finalist, , has landed an Oscar gig. The "" star has been tapped to sing at the forthcoming Academy Awards, which is about to take place February 25th.

Hudson told during the Tuesday's edition of "The Oprah Winfrey Show," she would be singing "Love You I Do," which is one of three Oscar-nominated songs from the critically acclaimed film.

February 01, 2007 06:49:30 GMT
Already completed his rehab stint, fully recovered is preparing for his first U.S. TV appearance.

The country recording star announced on his Web site Tuesday Jan 30th he will make an appearance on NBC's "Saturday Night Live" February 10th.

February 01, 2007 06:23:38 GMT
Had at first committed to retire from pop songwriting following his 1993 album "," has put that plan on hold as he's been planning to release a new single.

Titled "All My Life", the single which the singer wrote as an anniversary present for his present wife Katie Lee Joel, is produced by Phil Ramone.