June 11, 2007 04:21:36 GMT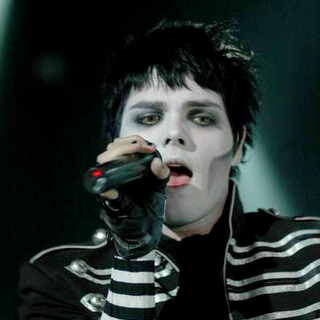 Responding to 's "copycat" accuse, took it pretty easy. The band laughed off the fact that the accusation comes from a Marilyn Manson.

Frontman Gerard Way told Rock Sound magazine, "If said we sucked we would think about it a bit but usually it is comments from someone with a new record to promote so the remarks ring hollow." He then added, "We still haven't found someone that has knocked us down that we need to take seriously."

June 11, 2007 03:51:09 GMT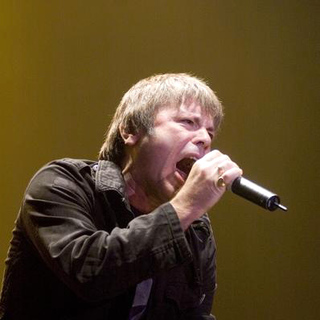 British act was hailed at 2007 Download Festival as they closed the event on Sunday and pulled the largest number of audience in the three days event. While audience nodded to their tunes, the heavy metal band admitted 'challenge' before taking the stage.

Bassist Steve Harriss told NME.com, "We're really looking forward to playing here tonight because we've only done four shows before this one. So it's going to be a bit nerve wracking and edgy but that's good because I think we need a challenge like that." Next thing, the band got on stage and performed the hit "Different World" from "" (2006) to a screaming crowd.

June 11, 2007 02:46:31 GMT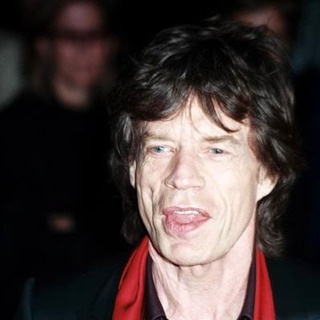 Of what can be considered a rare moment, ' frontman joined his also-a-singer-brother to sing in front of a small crowd. It happened late last month but the buzz is not high 'till now.

Not so known Chris Jagger was hitting the stage with his Atcha! Blues band when his more famous brother Mick popped his head in the southwest London pub named Bull's Head. Upon taking a break, Chris who noticed his brother's arrival persuaded him to take the stage.

June 09, 2007 07:56:00 GMT
While waiting for the new studio album to be completed, is releasing a deluxe edition of their 2006 album "".

In the specially packaged edition, the band includes 13 tracks from the original album plus another four songs that went unreleased in U.S. Not only stopping there, a DVD containing live concert footage and their music videos will also be included in the package. The release date to this deluxe edition is set on June 12.

June 09, 2007 07:32:41 GMT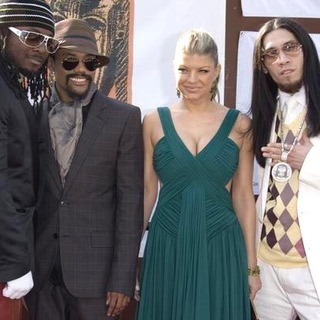 Increasing worry among fans with their respective successful solo careers, apl.de.ap, Taboo and aka Fergie are forming together again as . The group tells fans to keep on crossing finger for a new album next year.

Speaking on behalf of the band, Fergie who has the most and apparent success in career so far, confirms that she isn't leaving the band. She said, "We don't have an album yet, a Black Eyed Peas album. We haven't had time; everybody's been constantly working, as we always do. But we will have an album. We're not going away."

June 09, 2007 07:13:47 GMT
Before calling the curtain down, Irish boy band will have one last tour. The news is coming from member Stephen Gately who remembers the band's "promise".

Gately said, "We always promised the fans a farewell tour and we're hoping that will take place next year. It's really a case of working out when the five of us can get on stage at the same time. certainly did well out of a reunion tour."

June 09, 2007 06:42:49 GMT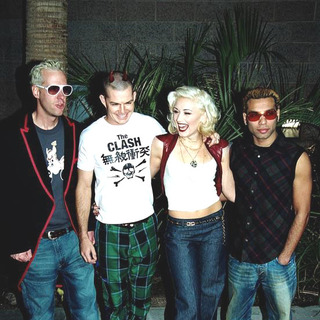 With numerous songs bubbling over the edge and waiting to be worked up, get on full gear for a new album this year. Starting from next week, the band that went to hiatus in 2004 will enter the studio to accumulate new materials minus lead singer .

"The three of us are going to lay down some songs with music only," said drummer Adrian Young in understanding to Gwen Stefani's hectic solo schedule. "When she gets done with the tour we'll all be able to do it. We've probably got four albums worth of ideas demoed. We've been together since 1987 and we never took a break until three summers ago. Now the break's been pretty long, so I think we're not burning anymore. It's kind of nice to be hungry again."

June 09, 2007 06:12:40 GMT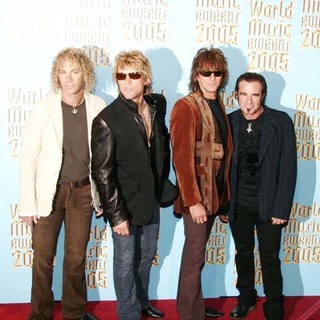 's show for the opening of Prudential Center in Newark, NJ is combined with the highly anticipated album "". In what could be considered a lethal blend, the tickets to the show can be purchased early along with digital iTunes copy of the album.

Exclusively for American Express car holders, purchasing of the tickets is placed the earliest on June 12. For every ticket purchased, a code is given out by Ticketmaster to access the download of the album through iTunes starting from the official release date on June 19. The non-card holder will get the same privilege starting from June 15 to June 22. Those who would like to buy the ticket to the October 25 show without the digital album can then get it on June 23.

June 08, 2007 10:24:24 GMT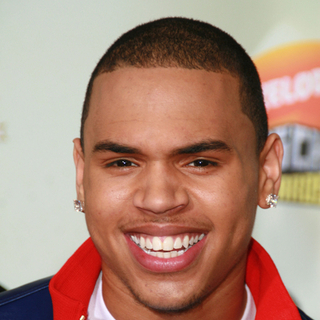 On the verge of releasing his most artists-packed album "", may soon be singing side by side with for one of the tracks. The R&B crooner got the phone call from the "Thriller" singer who didn't hesitate to do collaboration with him.

"He called me for my birthday, and I told him we should do a song," Brown said. "He was up for it. Man, it was crazy. He actually spoke to me like a regular person, and he was like, 'I like your music.' He said his favorite song was 'Shorty Like Mine' that me and did. I appreciated talking to him."

June 08, 2007 09:28:14 GMT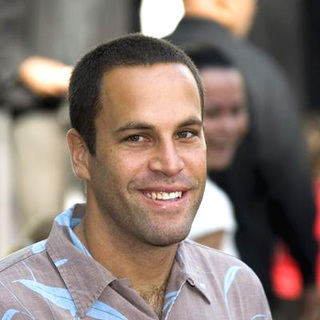 A sultry musician of his own, returns to the studio this year to gear an album perfect for chill out moments. The album that is planned to release early next year, is all about the people working behind it.

As a start the 32-years-old singer is backed up with bassist Merlo Podlewski and drummer Adam Topol who played significant roles in Johnson's previous chart-topping records. He also brings his "In Between Dreams Tour" opening act Zach Gill to contribute on the piano tune while gaining the partnership from producer JP Plunier again. Johnson said, "We've been good friends ever since, JP and I have just been hanging out a lot this year, and I've been talking to JP a lot about these songs in particular."

June 08, 2007 08:05:57 GMT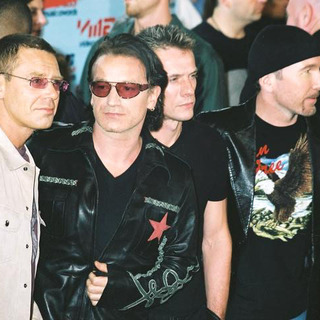 Not releasing any album since 2004's "", only increases the anticipation for new album through reunion with long time producers Brian Eno and Daniel Lanois.

The band has been working on the new material in Fez, Morrocco but still has no solid direction yet. Written on the band's official website, Bono revealed, "We have no plans for the music yet. We're just going to make it until we can't not put it out!"

June 08, 2007 07:42:48 GMT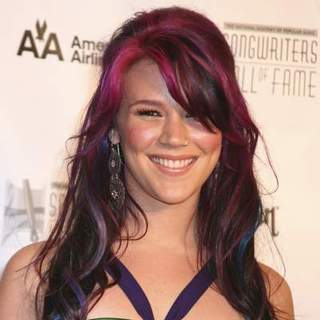 Canadian video awards event MuchMusic is not only inviting its native celebrities but also some from international league. British import will join the excitement along with actress and NHL star Sean Avery.

The three celebrities above will each present an award for the winners that will come out of nomination. Deciding to do this event "all or nothing", the organizers arranged Alxisonfire, , with Genuwine, and to take the stage as performers. They also have the nominated artists such as , and on the performers bill.

June 08, 2007 06:19:04 GMT
British pop rock act is confirmed to collaborate with "SexyBack" singer . The band that is still recognized as "The Eighties Band" will do a song titled "Night Runner" with JT.

The collaboration is not only between the two of them but also involves the hottest producer in town, plus his protégé Danja. Unlike JT who is doing only one song, Tim and Danja produce two other tracks "Skin Divers" and "Zooming In".

June 08, 2007 05:54:12 GMT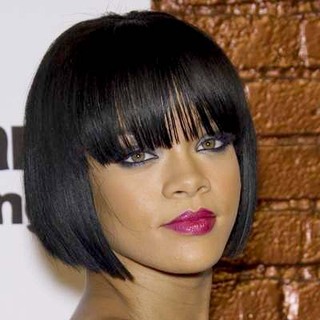 Billboard has expanded its franchise with the launch of Billboard Canadian Hot 100 on June 7. The single to take the honor being the first #1 hit on the chart is none other than 's "Umbrella".

The single featuring is placed on top and side by side with Canadian natives' singles such as 's "Say It Right", 's "Girlfriend" and 's "Everything" in the top 20 list.

June 07, 2007 10:15:36 GMT
is infused with her music persona this year through the release of "". She is willing to take a break from film to get on the road for a long enjoyable tour.

"I really just want to go on tour this fall," Mandy said. "I'd love to do a film, but it has to be something that makes sense and that I'm really passionate about to take me off the road, 'cause that's really what I want to do right now."