October 18, 2007 07:53:08 GMT

Constantly making surprises, is keen on appearing at the Country Music Association Awards this year with . The R&B singer would like to try on his country music skill when the event takes place next month.

The plan is to sing their joint piece 'She Goes All the Way' that appears on the band's new album ''. The band will also open the show with the title track of the album, according to CMT.com.

October 18, 2007 07:21:56 GMT

A huge success in many European countries, is set to conquer the States. The singer who brought back the essence of folk music into the mainstream through hit 'Down on My Knees' has garnered a deal with Interscope that will release her debut album in U.S.

'' is an album containing a selection of masterpieces, blending the rare folk sound with Sade like soul vibe and a twist of reggae. Her album has reached the platinum status in Europe thanks to the already popular first single 'Down on My Knees'.

October 18, 2007 04:31:51 GMT

's new music video for 'Shadow of the Day' was released simultaneously with the single. The clip hit the net on Monday, October 15 while its physical CD arrived in stores the day after.

'Shadow of the Day' is the third single from '' which music video has the closest idea to the album's title. In the clip, there's only member Chester Bennington who woke up at 11:55 (5 minutes to midnight) and discovered that the world outside has turned to a nasty war place.

October 17, 2007 09:39:38 GMT

Previously keeping the tracks a secret, finally unveils the songs that she has covered for her second cover album. Twelve tracks will be included in the album that is titled ''.

The new song 'Song for Bobby' and her refreshed original song 'Metal Heart' will be topped by songs from , and her favorite artist .

October 17, 2007 09:13:49 GMT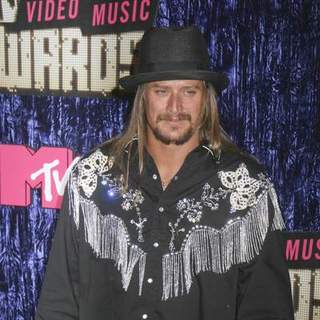 sold over 170,000 copies of his new album 'Rock & Roll Jesus' this week, and with that comes the change. The singer has split from his manager of seven years, Ed "Punch" Andrew, to give him a retirement.

Andrews has reportedly planned the retirement as soon as 'Rock & Roll Jesus' is put on the shelves. Sources said that Rock has replaced him with Vector Management that also manages of and .

October 17, 2007 08:52:15 GMT

With new acts pouring in to get the attention in music industry, has succeeded in cutting the queue with their upcoming album ''. The indie band is ready to take the world with the album that will be released early next year.

Helmed by Lee Miles (, ), 'Madeline' captures every aspects of life including brutal breakups, love, loss, drug use, mortality and the trappings of suburbia.

October 17, 2007 06:48:18 GMT

With their new album coming out around the corner, released their first single 'Welcome to the Machine' on iTunes yesterday (October 16). The song may be familiar to the ears for it's the hardcore metal band's cover of 's 1975 single of the same title.

'Welcome to the Machine' is just one of the 11 cover tracks that appears on '', the band's tribute to their favorite musicians. "We'll never top the originals, they're classics for a reason," vocalist Geoff Tate said. "We were more focused on finding different approaches that took the songs in unexpected directions."

October 17, 2007 05:01:44 GMT

As , will release a live DVD titled 'Talk to the Hand: Live in Michigan' via Shout! Factory. The record will now arrive on November 6 and comes with a CD/DVD combo package version.

Recorded in June this year, the concert highlights some of the band's biggest hits, including 'One Week', 'If I had $1,000,000' as well as 'Powder'. The package will also contain extras such as a backstage interview with the band, an animated photo gallery, and a bonus song 'Angry People' from the soundcheck.

October 17, 2007 04:33:15 GMT

have premiered a new video for their slow piece 'Your Guardian Angel'. The song, that is taken from their well-selling debut album 'Don't You Fake It ', had its music video premiered worldwide on MTV2.com on Monday, October 15.

The punk band that claimed their fame through single 'Face Down' tell a more subtle story in this song. As written in the lyrics, it says, "I will never let you fall, I'll stand up with you forever, I'll be there for you through it all, even if saving you sends me to heaven"

October 16, 2007 07:43:15 GMT

Shocking fans with their reunion news earlier this year, has prepared more ahead. For the first time ever, the British band allowed their music to be available online. Not only that, their MySpace page is now active, officially.

Their retrospective album starting from the 1969's self-titled album, 1975's '', up to the upcoming release '', due November 13, will all make it to the catalog.

October 15, 2007 09:48:08 GMT
and her full speed work has been quick to tie uber producer to contribute in her album. In an interview with Scratch magazine, Tim revealed that he is a major player in the record.

In an equal amount of interest, Tim promised the new album will be "huger than life". This would not be the first time Tim has entered the studio with Beyonce. The producer previously produced 's 'Get on the Bus' that peaked at #5 in U.K. Singles chart.

October 15, 2007 08:05:13 GMT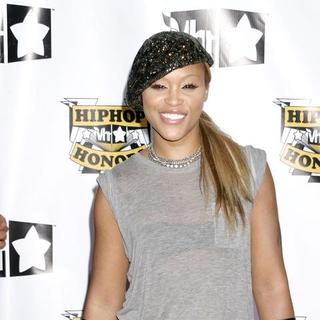 would rather have her album 100 per cent true rather than going commercial and releasing it this year. The rapper who has pushed the album's date to 2008 finally gives explanation on why '' is so frequently delayed.

When questioned by , Eve said, "I think what kind of delayed us this time was that I went in and did two records that sound a lot like the Pharrell record - the singing record. I don't think the movement was right and I'd rather put out an album and feel 100 percent connected to it than just to put out an album, especially the way music is right now."

October 15, 2007 06:59:55 GMT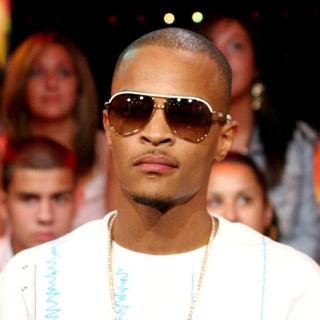 The second round of BET's Hip-Hop Awards have handed out their statuettes on Saturday, October 13. T.I., the predicted big winner in the event ironically didn't attend the ceremony to accept the two awards that he won out of 9 nominations.

T.I. snatched 'Album of the Year' for '', sharing the title with fellow rapper who won through his album ''. Common sent out his support for T.I. upon taking the winning saying, "I salute my guy T.I., who also won, wherever he is." Common also won Lyricist of the Year.

October 15, 2007 05:09:36 GMT

Two videos down, rock band have debuted the third music clip from their sophomore album ''.

'Won't Go Home Without You' has been chosen to be made the third video despite the rumor that track 'If I Never See Your Face Again' will be made the third single after 'Wake Up Call'.

October 13, 2007 07:50:29 GMT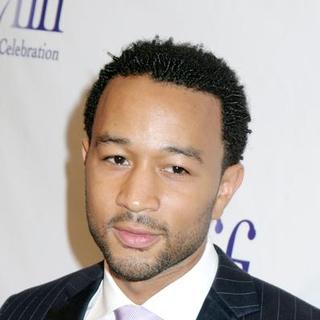 Grammy-winning singer has begun the work of his third album that will follow 2006's ''. For this piece, Legend has ' behind the panel.

The singer who loves new acts also tapped a British songwriter named Think and several other relatively-unknown writers to bring in freshness in his album. "When I write, I don't really have a goal that day, I always just go in and say, 'We'll see what comes.' I don't have any rules about it other than that I have to love it. We'll see," he said in an interview with Rolling Stone.com.