September 18, 2007 09:29:49 GMT
is on the verge of pulling herself together, including her almost dying music career. The British singer has revealed that she's back in the studio writing some materials that may go to her new album.

Winehouse, who is reported to gain weight, also said that she can't wait to hit the road again. "A lot of fuss has been made about nothing," Mirror quoted her as saying. "There's nothing wrong with me. In fact, I feel better than I've ever felt before. I'm sorted out. I'm writing some new stuff and can't wait to be back on tour."

September 18, 2007 07:54:28 GMT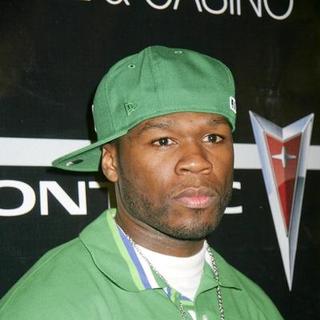 Apparently the battle between 's '' album and 's '' has taken its toll for the former artist. The rapper scrapped off his scheduled European tour including a performance at MOBO Awards and Vodafone Live Music Awards both slated for tomorrow (September 19).

The cancellation also takes effect on a performance for MTV Germany on Friday. No specific reason has been cited but a rep told MTV, "50 Cent is very sad to confirm that due to a last-minute, unforeseen and unanticipated change in his schedule, he will have to postpone his European promotion trip from September 18-25."

September 18, 2007 07:17:13 GMT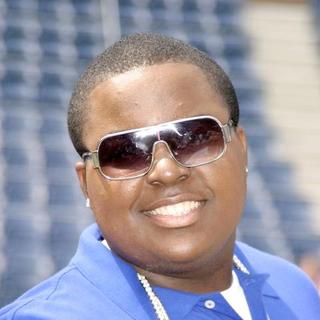 The music video of 's second single 'Me Love' is out. The clip is premiered on Yahoo! Music today (September 18), showing Kingston going out with girls in the same outfits but different look and attitude.

The song samples on 's 'D'yer Mak'er' and UB40's 'Red Red Wine'. It has entered the Billboard Hot 100 chart at #28 and continued to climb up while his first single 'Beautiful Girls' remain in the Top 10 list.

September 18, 2007 06:44:46 GMT

' on and off reunion continues as the band informed NME.com that they are up for a one-off gig in London. The band will play at Brixton Academy on November 8.

On choosing the venue for their fist reunion since 2003, frontman and vocalist Johnny Rotten said, "Maybe it's because we're all Londoners, but there would be no Sex Pistol without dear old London town. See you all at Brixton with proper feelings and proper people all around. From London Bridge to The Rose And Crown, all of Britain is welcome so come on down."

September 18, 2007 05:55:43 GMT

Alternative rock band will release a new album called '' this October. The first single from the album called 'All Over You' along with another track titled 'Saved' are available for download on iTunes today (September 18).

The two songs plus 'Hush, Hush', a track available for listening on their , will all be included in their fourth album which is due October 2. Helming the project this time is Neal Avron who has worked with the likes such as , and The Wallflowers.

September 18, 2007 04:54:04 GMT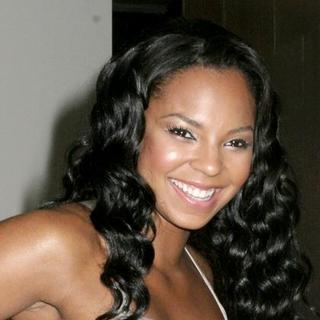 The official first single from 's upcoming album '' is confirmed to be 'Hey Baby (After the Club)' instead of the previously rumored 'Switch'. The singer announced on The Sauce that the single has been mastered and will be sent to Universal.

Meanwhile, the song has found its way online. It is an uptempo song which is the result of Ashanti's collaboration with Mario Winan. Reports said that the single will be released on December 4, the same month her album will be dropped.

September 18, 2007 04:23:01 GMT

has lifted 'Happy Ending', a slow track from his debut album '', as the sixth single. A music video for the song has just been completed, employing a full animation concept.

In the video Mika is seen sleeping in his colorful bedroom but was forced to wake up by a balloon that eventually took him up in the sky. For the next few minutes Mika is floating in the space accompanied by numerous balloons and 'humorous' hands.

September 17, 2007 06:22:41 GMT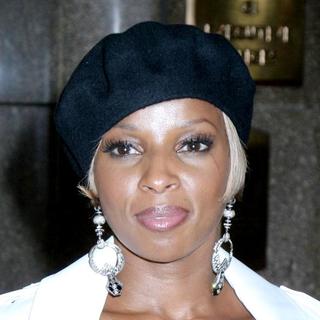 The queen of R&B, will soon release a new album tentatively called ''. As listed on USAToday.com, the Geffen album will be released on November 20, the same day will drop her equally anticipated album.

So far the only information known about Blige's album is the possibility of a track called 'Grown Woman Complex'. A snippet of the song was played on August 5 at the end of HBO TV series 'Entourage' where she also appeared as a guest star. Some sources said that the song will feature on the album version and produced by Chicago native Dejion.

September 17, 2007 05:06:11 GMT
will soon release the third single from his charting album '' The follow up of single 'You Know What It Is' that was released in June will be 'Hurt' feat. and Grand Hustle Records artist Alfamega.

The song that is produced by Danja is currently made its music video at Club Crucial in Atlanta. No release date for the video or the single has been unveiled yet. In the meantime check out the rapper on the video set below.

September 17, 2007 04:29:59 GMT

's new song in four years was confirmed by her to be '2 Hearts'. It will be pulled as the first single from her upcoming album which is tentatively titled 'Kylie X'.

Single '2 Hearts' is slated to be released physically on November 12 via Parlophone but it will be preceded by a digital release on November 5. The piece was co-written by electro-pop group Kish Mauve and Kylie herself.

September 17, 2007 03:51:13 GMT
' new video for 'Gimme More' is set to premiere soon, with predicted time space within this October. The single itself will be released digitally via iTunes on October 2.

Jive Records, Britney's label, announced on their website that the music video for the song will be "coming soon". It is directed by Jake Nava, the same person who penned and 's duet 'Beautiful Liar'. It was taking shot at a warehouse in downtown Los Angeles on July 19 and August 7.

September 17, 2007 03:17:41 GMT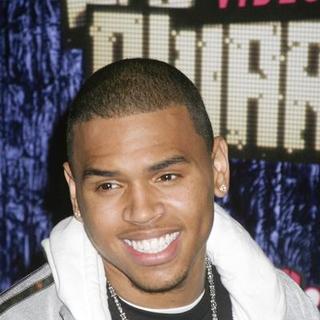 With his superb performance at MTV Video Music Awards this year, came out a huge commodity, especially his music. A new track from the 18-year-old singer called 'Throwed' has surfaced on the Internet and is expected to be included in his upcoming album 'Exclusive'.

The song is produced by Brian Michael Cox and is said to have catchy chorus although pretty much has the same beat to his two previous singles from the new album, 'Wall to Wall' and 'Kiss Kiss'. It is still unclear, which track will Chris pull from the November 6 album as the third single.

September 15, 2007 07:16:51 GMT

's new album '' is coming out around the corner. Two tracks have been available for listening, the first being 'I'm Gonna Live Till I Die' which is available for purchase on iTunes and the latest one 'Poetry Man'.

The latter song is rumored to be the first single pulled from the album that will arrive September 25 via Verve. It is one of the many tracks in the album that sees Latifah once again employing blues, jazz and soul music for her album after 2004's ''.

September 15, 2007 06:57:13 GMT

has completed the music video for their new single 'Inconsolable'. It was premiered on September 14 on Yahoo! Music.

The video was shot in Venice Beach, California last month and directed by Ray Kay (, ). This would be the first video of the band without member Kevin Richardson who left for personal reason in 2006.

September 15, 2007 06:35:38 GMT

More than 10,000 copies of their album have been sold in U.S. , an alternative rock band from Long Island, New York, have started gaining attention through their music since the first self-titled CD and even more with the second, ''.

The latest effort opened at #72 in Billboard Hot 200, selling 9,800 copies upon its release on June 19, 2007. The song 'Soon We'll be Living in the Future' has been lifted from the album as the first single. Check out the video stream below.