November 21, 2007 02:34:33 GMT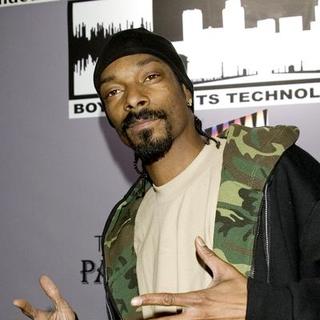 Although no specific date has been laid out, has confirmed that his ninth studio album, '', will arrive in March 2008. The first single is ready to be released, so does its music video.

Snoop previously under the title 'Sexual Eruption' on his , but it has apparently been changed to 'Sensual Seduction'. It is an up-tempo ode to the early eighties where 'talk box' effect is added. "'Sensual Seduction' is like a throwback feel-good song," Snoop Dogg said in a statement. "I wanted to have fun with this one ... and the video is crazy."

November 20, 2007 09:34:25 GMT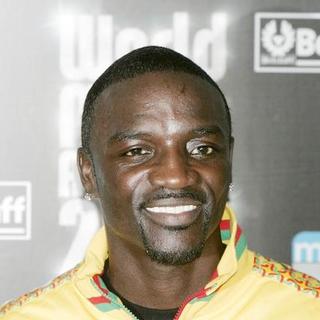 In the past few days, a new track from has surfaced on the internet. Apparently, it was the R'n'B singer's cover of 's 1983 single 'Wanna Be Startin' Somethin''.

This rendition is expected to appear in the that was reported last month. 'Wanna be Startin' Somethin'' is one of the four songs that will receive the remix, others being 'Billie Jean', 'The Girl is Mine' and 'Pretty Young Thing'.

November 20, 2007 06:48:52 GMT

Hard rock band are back in the studio to work on the follow up of their Grammy-winning 2005 album. If the work goes smoothly, a new record should be out as early as next year.

"It's kind of cinematic, and it's kind of epic," vocalist Andrew Stockdale described the sound. "But there's also this fully-aggressive side that's undeniably explosive."

November 20, 2007 06:19:10 GMT

has made a reconstruction on ' comeback hit, 'Gimme More'. The British DJ loves the song but does not think it will be strong enough for a head banger in U.K. clubs and some major U.S. dance floors.

"I think the record is a f**king great record. I think it's so on the mark with what's going on in the clubs today," he told Billboard. "But the tempo wasn't right for Europe and the main dance floors in America, so I got rid of the crap on it which I didn't think worked, speeded it up and gave it more structure and arrangement and more of a heavier club feel."

November 20, 2007 04:51:37 GMT

With anticipation running high on her comeback album, has decided to redeem the hunger by making '' available for download in advance of its release date.

The album is scheduled to hit the stores in U.K. on November 26 via Parlophone, but fans can download the LP first starting from tomorrow (Wednesday, November 20) on Nokia online stores.

November 20, 2007 04:18:05 GMT

British sensation has set a date for the U.S. release of her debut album, ''. The album that went to #1 in U.K. will be put in U.S. stores as of January 8 via Geffen.

In U.K, the album has spawned three singles, the first being 'Caroline's a Victim', followed by 'Foundation' and 'Mouthwash'. The second single was released as an EP in the States in September this year.

November 20, 2007 03:07:34 GMT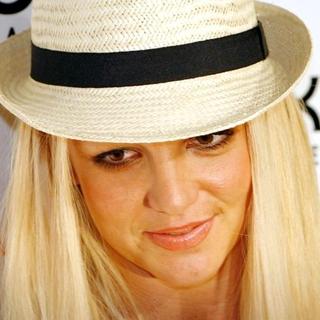 Offended by the unauthorized use of their product, Louis Vuitton has sued and her team. The pop singer used a pink Vuitton-upholstered dashboard on the video of 'Do Something' allegedly without the permission from the French fashion brand.

As the compensation, not only was her video banned from being broadcast in France, but Britney is also required to pay Vuitton an 80,000 euros fine. The use of the brand in the clip was ruled as an "attack" for its luxury image, a spokeswoman for Vuitton has said, and therefore was declared illegal.

November 20, 2007 02:28:05 GMT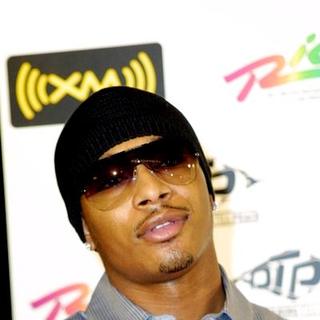 After releasing a behind the scene footage of his new video 'Fly Like Me', finally premiered the real tape. The clip was directed by Jessy Terrero, the same person who penned videos for ' 'Runaway Love' and 's 'Candy Shop'.

The first single from his upcoming album '' is featuring R'n'B singer both in the song and the video. The single 'Fly Like Me' is scheduled to be released on December 19, a day after the album is put on the street.

November 19, 2007 06:24:25 GMT

Latino trio have put their EP on the market, boasting brand new single 'Give You the World'. The EP is available through iTunes starting from this week.

According to the band's MySpace, the single which is streamed below is also available for free download on . Post this release, the band will perform at New York's Latin Heritage Month Performance that is held on November 28.

November 19, 2007 04:50:30 GMT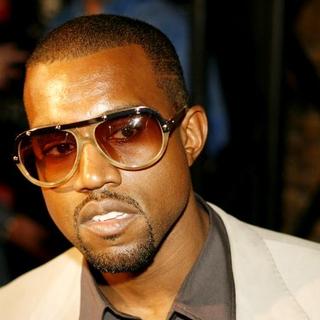 Missing a billed performance at Victoria's Secret fashion show apparently was not enough time for to grieve over his mother's sudden death. The rapper lost control of his tears while performing in Paris on Saturday, November 17.

He may started off the gig at Paris' Le Zenith smoothly but the decision to do his piece 'Hey Mama' for the last song, has driven personal emotion for West. According to AllHipHop.com, the rapper wanted to honor his mother with the song but choked in tears before finishing it.

November 19, 2007 04:27:03 GMT

It was time to announce Rap/Hip-Hop category at this year's American Music Awards. Coming out as the first winner from the genre was . They won the title Favorite Band, Duo or Group, beating heavy contenders such as who launched their success through single 'Party Like a Rock Star' and teen heartthrobs group, .

Few minutes later, who performed 'Umbrella' earlier that night, ascended the stage again to take Favorite Female 'R'n'B Artist. Her winning snubbed ' chance to earn a title that night. aka Fergie also added the pressure for Knowles when she took Favorite Pop/Rock Female award soon after.

November 19, 2007 03:39:12 GMT

Though a no-show, won his second statuette at 2007 American Music Awards through his album ''. He beat ' '' and 's '' to take Favorite R'n'B Album.

And it looks like the big winner in the event might eventually be DAUGHTRY. The rock band took their third winning when and from High School Musical called their name for Favorite Pop/Rock Album.

November 19, 2007 02:41:11 GMT

More winners are unveiled at the 2007 Music Music Awards. After took his first winning, it was time to announce Favorite Soundtrack Album. Among '', '' and 'High School Musical 2', the very last one triumphed, sending its cast such as up on the stage to take the honor.

Beating and is who snatched Favorite Female Artist. Rock band who have earlier that evening once again back on the stage to take Favorite Artist for Contemporary Music category.

November 19, 2007 02:10:47 GMT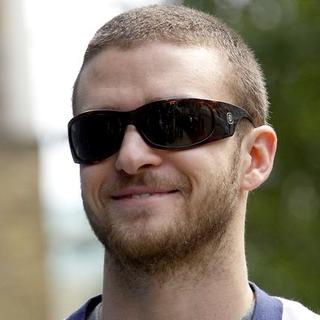 One of the biggest music awards events of the year is announcing its winners who are voted by public for the first time in 35 years. Held live from Los Angeles on Sunday, November 18 and hosted by Jimmy Kimmel, is 35th American Music Awards.

The first artist to be up on stage is who snagged Favorite Breakthrough Artist, beating and R'n'B singer . Next up is who took the title Favorite Band, Duo or Group for Country Category, beating and .

November 17, 2007 07:09:28 GMT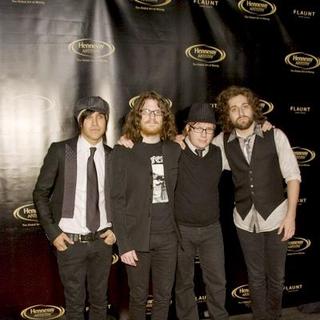 have made it clear through an interview with MTV News on Tuesday (November 13) that they will not record a folk album. They don't even know yet when the recording is going to be finished.

"There was something that got misconstrued," said vocalist Patrick Stump on the rumor that has been circulating. "(Guitarist) Pete (Wentz) was saying something about folk music, and I was saying something about folk music."