October 10, 2007 09:52:43 GMT
Minimalist singer has changed the name of her second cover album to ''. It was previously titled 'Covers 2'.

According to NME.com, the singer whose real name is Chan Marshall, will also include a new version of her song 'Metal Heart' that appeared on her fourth album '' and the soundtrack of 1998 movie 'Desert Blue'.

October 10, 2007 09:20:03 GMT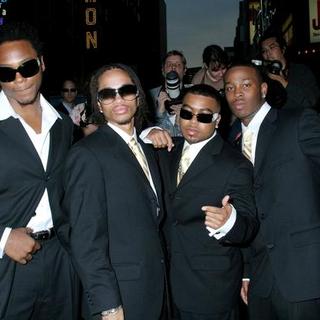 While still enjoying the success of their second album, R&B group revealed a shocking announcement about member Pleasure. The singer, whose real name is Marcus Ramone Cooper, announced that he has severed ties with the band to go back as a solo artist.

Pleasure confirmed the departure on his , saying: "Hey y'all I want to address something to y'all. I Love each and everyone of my fans and I would never do anything to upset y'all and disappoint y'all. I want to apologize to all of my Baltimore fans."

October 10, 2007 08:21:25 GMT

To anticipate the release of their fourth studio album, British group shot the video of 'Call the Shots' in purple theme. It is their second video from the album 'Tangled Up' that is due November 19 in U.K.

The video shooting took place last week in Malibu, California with Sean de Sparengo () on the director seat. The set is on the beach at night where the girls wear short dresses and high heels.

October 10, 2007 07:41:16 GMT

has invited a group of press including MTV, Rolling Stone and Entertainment Weekly to preview his upcoming album ''. From the session that took place at Roc the Mike Studios in Manhattan, it is found that Jay-Z has let other musician to produce some of the tracks, and that person is .

It was just weeks ago when Diddy walked in to Jay-Z's studio with some materials. That day, Diddy didn't know that Jay was planning a concept album inspired by '' the movie. It was a coincident when the materials he brought have the '70s vibe that would suit the movie background well. "It fit the time period and everything," said Jay.

October 10, 2007 07:02:24 GMT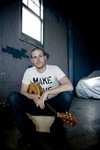 It will be soon before long when a new act under the name George Stanford will rock the music industry. The singer from Philadelphia has just released an EP simply titled 'The EP' where he played all sorts of instruments except from drums.

'The EP' came out all strong even in the beginning of it. The opening track 'My Own Worst Enemy' is a statement of how music has become a deep part of him.

October 10, 2007 06:21:01 GMT
have pulled together their ninth studio album with a new video for its first single 'Home'. The song that is originally sung by is taken from their upcoming album '', due November 5.

Apt to its title, the concept of the video is not far from 'returning home'. It is taken in an airport where people generally go home to their loved ones, or even parted from them. It was shot partly in Los Angeles and in U.K.

October 10, 2007 05:21:34 GMT

Th 35th Annual American Music Awards has announced its nominees with 'surprise, surprise', and on the lead. Both singers plus rock bands and earn three nominations each while others like , and run for two categories.

The award, that arranges its nomination by genre, put Beyonce and Timberlake head to head in the category Soul/R&B Favorite Album. DAUGHTRY's self-titled album is also nominated for Favorite Album in Pop or Rock, competing with Linkin Park's '' and Timberlake's ''.

October 09, 2007 09:40:49 GMT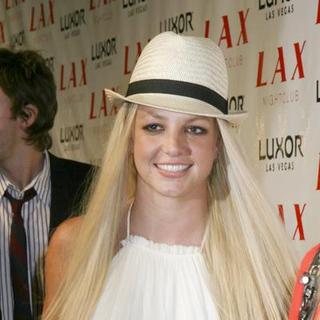 ' 'Gimme More' music video has finally got its 'official' release on MTV's TRL yesterday (October 8). For those expecting a huge difference to the iTunes one that was premiered on Friday, October 5, might as well be disappointed.

In the TRL video, Britney is still serving double roles as a stripper and her innocent audience. Apparently this version is more 'friendly' towards the end where shots of Britney being topless are cut here and there. Other than that, this version and the leaked one from iTunes are pretty much the same.

October 09, 2007 07:43:43 GMT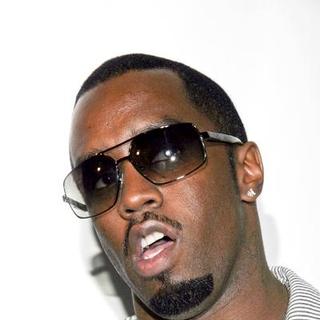 A man is issuing a lawsuit against from his cell block. James Sabatino who formerly worked as consultant in Diddy's 'Bad Boy Entertainment', claimed that the rapper owes him $19 million through his work with the late

Sabatino admitted he flew B.I.G. to Miami in 1994, for the rapper to record a 17 minutes vocal and 90 minutes worth of video. With no written contract, the rights were considered reserved to Sabatino since he paid for the expenses and the studio cost.

October 09, 2007 07:02:51 GMT

The prestigious Q Awards has handed its Breakthrough Artist to , the outspoken singer who triumphed through single 'Foundation'. The British event that took place at London's Grosvenor House Hotel on Monday, October 8, also found , and as big winners.

McCartney took the title Q Icon Award while thanking his Beatles bandmates and his late wife Linda McCartney on the acceptance speech. He said, "I would like to thank George, John and Ringo, the boys. I would like to thank Linda for seeing me though some real tough periods, and my beautiful family, my kids, who are fantastic."

October 09, 2007 06:11:44 GMT

As
last month, is pulling 'Fuego' as their second single from ''. The girls have stated previously on their MySpace that this is one of their favorite tracks in the debut album.
'Fuego', which means Fire in English, samples on Lionel Ritchie's 'All Night Long' and is produced by the renowned Jonathan "JR" Rotem. It is an upbeat, party anthem that member Adrienne Bailon explained, "I love the message about setting a party on fire and having a good time, because that's what The Cheetah Girls are all about."
October 09, 2007 04:52:24 GMT

is back with uptempo single 'Our Time Now', which video has just been premiered. The song is expected to be the second single from their fourth studio album '' that was released in September last year.

Since 'Our Time Now' is made the theme song of ABC Family's TV series 'Greek' second season, this clip features their performance in one of the episodes called 'The Rusty Nail'. The band shot this part in Los Angeles on September 26. The first episode of 'Greek' second season will air early 2008.

October 08, 2007 07:46:58 GMT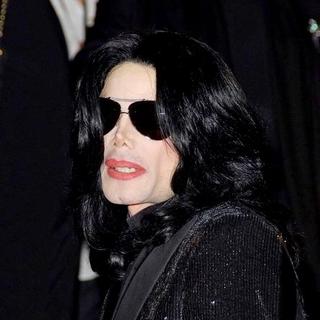 is set to make his first TV appearance in nearly four years this December. The pop king surprisingly chose ITV, the channel that broadcast his infamous child molestation interview with Martin Bashir, as the media.

Jakson will join British talent show X Factor, sitting with Sharon Osbourne, Simon Cowell, Dannii Minogue and Louis Walsh as judges. He in particular, will help contestants to choose materials and boost their vocal.

October 08, 2007 06:14:11 GMT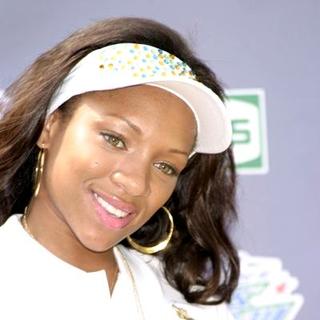 Of what becoming a tradition, has landed a remix of the song that is hot on the chart. If previously she collaborated with in 'Girlfriend' remix, the 18-year-old rapper has now remixed ' hot track 'Gimme More'.

Lil Mama added the rapping in front of the song while the first chorus is kept in Britney's original voice, much like she did to 's 'Umbrella' remix.

October 08, 2007 05:02:25 GMT

's "rocker fairytale" music video for 'Don't Waste Your Time' has finally been premiered. The video represents the album '' best in terms of its graphic concept.

In the video, Kelly is seen trapped in a vine-bound castle where a 'prince' is trying to go through. The director of the video is award-winning Roman White who had just completed 's 'So Small' video.