September 06, 2007 07:27:12 GMT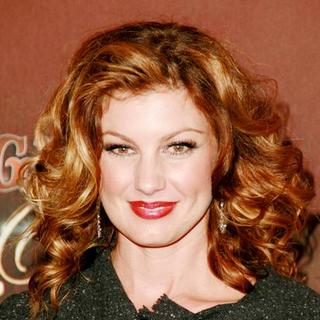 is gathering her biggest hits to be molded into one single CD simply called ''. The album that is due October 2 via Warner Bros will also contain two new materials titled 'Red Umbrella' and 'Lost'.

The singer who married fellow country crooner explained that her hits will be presented in a "newer, different versions". She said, "It's been difficult selecting the songs for 'The Hits. But when we decided to focus on what you'd want, the decisions became much clearer. We're planning on newer, different versions of some songs and we've got a few new surprises."

September 06, 2007 06:43:39 GMT

The official cover art for ' new English album has been unveiled. The art sports two 'Jennifers' facing each other in front of purple futuristic background.

The cover was revealed along with the official tracklisting. Those making the cut are 'Stay Together', Hold It, Don't Drop It', 'Do It Well', 'Gotta Be There', 'Never Gonna Give Up', 'Mile In These Shoes', 'The Way It Is', 'Be Mine', 'I Need Love', 'Wrong When You're Gone', 'Brave'.

September 06, 2007 06:09:18 GMT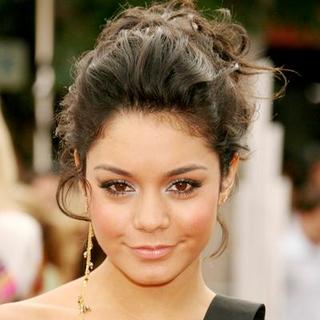 ' 'Let's Dance' has been utilized as the promotional song of U.S. TV series Dancing with the Stars. The video, that combines Hudgens' performance and previous seasons of the show, is currently being played on ABC to promote the new season.

The clip contains the mixture of season 1 footage and Hudgens performing 'Let's Dance' on High School Musical: The Concert tour. Other tracks from her debut album '' have been used for theme songs in other shows too. 'Let Go' was the commercial song of Desperate Housewives while 'Say OK' was used for ABC Family's 'Lincoln Heights'.

September 06, 2007 04:54:50 GMT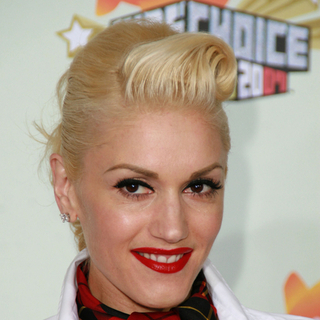 A snippet music video for 's new single 'Now That You Got It' was premiered on Tuesday, September 4 on MTV's Total Request Live. The clip includes a cameo by , son of legendary reggae singer , who appears in the hybrid remix of the song.

The clip was directed by Saline Project (, , ). It sees Gwen performing the song with Damian in front of a wall, and later on with Harajuku Girls who ride motorcycles. There are also scenes where Gwen and Damian play a board game.

September 06, 2007 04:26:33 GMT
Lots of songs have been leaked since the announcement of her album's release date. More than five new musics apart from the confirmed first single 'Gimme More' are available on file sharing websites.

First one is 'Everybody', the only song that came from her old materials that went unreleased. It was first recorded in 2005 according to reports. Another one is 'Your..', an upbeat tune with electro pop vibe. Seemingly wanting a full club bangers, three other songs called 'What U Sippin' On', 'Got Me High' and 'Been Awhile' can easily be a club's favorite.

September 05, 2007 09:55:21 GMT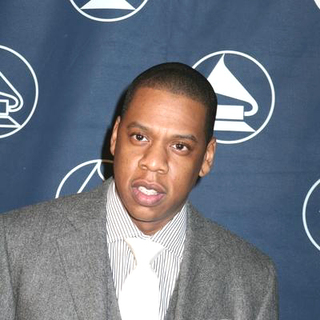 is blown with another copyright infringement lawsuit, this time he shares it with . Both hip-hop icons are sued by an Egyptian music company who claim they used their 1957 song.

Copyright holder Osama Admed Fahmy found similarity in the song 'Khosara, Khosara' to Jay-Z's 'Big Pimpin'' that appeared on his 1999 album ''. The lawsuit was filed at Los Angeles Federal Court but there has been no specified amount.

September 05, 2007 08:47:09 GMT

After touring with in Family Values, Evanescence will head to a fall tour boasting the new formation. The band will roam North America beginning October 23 in Miami and ending December 10 in East Rutherford, N.J.

"I am excited to be headlining our own tour this Fall," said vocalist Amy Lee. "While Family Values Tour was fun, it will be nice to do something special for Evanescence fans. This time around we will get to spend more time with the audience and play a longer and more diverse set."

September 05, 2007 08:03:13 GMT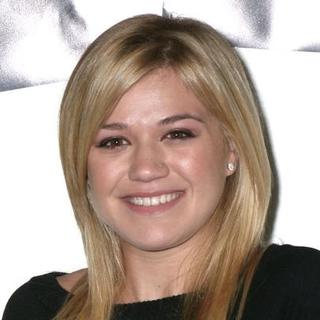 's management team think that it's the perfect time to revive her tour schedule that was cancelled two months ago due to poor ticket sales. The new trek now will begin October 10 in Verona, N.Y. and wind down December 3 in Nashville.

As the supporting act is Jon McLaughlin who released his debut album 'Indiana' this May. Clarkson released her third studio album '' in June. A tour was prepared prior the release but beside low tickets sale, Clarkson was forced to deal with other tumultuous problems.

September 05, 2007 06:51:49 GMT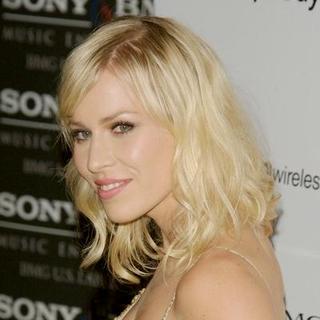 After the criticized 'I Wanna Have Your Babies' and the ballad 'Soulmate', U.K. singer has confirmed to have 'Say It Again' as the third single. She recently shot the music video in Mexico City and had it completed.

Reports said that the clip will be premiered this month and the physical CD will be dropped in Europe on October 1 and in U.S. on October 8. Both 'I Wanna Have Your Babies' and 'Soulmate' have peaked at top ten positions in U.K. chart. The former received mixed reviews for its catchy tune and "beyond-banal lyrics".

September 05, 2007 06:15:34 GMT

Post completing their nine days tour, will head back to the studio for their 15th studio album. Although production team is still a blurry image, some materials and each member's heart are ready to see what comes out in the end.

Guitarist Joe Perry revealed that no confirmed producer has been listed yet but the idea of Rick Rubin being in the "so-called captain's chair at Sony" thrilled them to get his participation. "It's not just about the music, it's about the feel, and he's one of the few that really gets it," Perry said.

September 05, 2007 05:17:37 GMT

Two surprises came out at 2007 Nationwide Mercury Prize event last night (September 4). beat the favored winners and while the latter ended her series of cancellation by appearing and performing at the event.

The award was given to Klaxons in London in appreciation for their debut album '' (2007). Member Jaime Reynolds admitted dropping few tears while claiming the honor. He said, "I've just been sitting here having the worst two hours of my entire life. It just means so much to us."

September 04, 2007 04:49:37 GMT
Alternative rock band have pulled the first single off their upcoming album. 'Big Casino', taken from '' was released on radio outlets on August 28.

'Big Casino' was also reported to be the opening track of 'Chase This Light' which is announced on the band's website to arrive October 16. Helping the band to produce this album is Butch Vig who is known for his work with , and .

September 04, 2007 04:24:05 GMT

have debuted the music video of a new single called 'Hook Me Up'. The song will appear as the lead single of their upcoming album 'The Secret Diaries of...' which is scheduled to arrive in U.S. on November 6.

The video was released on August 31 on Channel V and has been featured as the ripe clip on the music station. It shows members Lisa and Jessica being sent to a boarding school where the students uninterestingly enough bore blank faces. The mood in the school starts to change as their song is played.

September 04, 2007 03:37:44 GMT
has reunited briefly on Sunday, September 2. and have both joined on stage to finish the song 'Survivor' during a 'The Beyonce Experience' concert.

The surprise appearance that took place in Los Angeles' Staples Center was prepared as part of Beyonce's birthday. The singer will turn 26 on September 4 and her close affiliates including boyfriend have decided to give a big celebration.

September 04, 2007 03:17:03 GMT

has completed the music video of of their new single 'Lost Highway'. The clip was shot in Berwyn and Lakemoor, Illinois and has erupted in video sharing websites few days before its premiere on Yahoo! Music on September 5.

'Lost Highway' is also the title track of the band's tenth album studio. It was utilized in 's movie '' and was about to be used as the official theme for WWE PPV 'The Great American Bash 2007' when it was eventually replaced by 's 'Church of Hot Addiction'.