September 25, 2007 07:30:54 GMT

has completed the music video of her new single 'Baby Love'. It was premiered by MuchOnDemand yesterday (September 24) featuring The Pussycat Doll singer spending quality time with her love interest.

In the clip, Nicole tapes moments with her 'man' during what was seen as a holiday on the beach. , the song's producer and featured artist, then appeared on the screen only in the second half to the end of the video.

September 25, 2007 07:00:42 GMT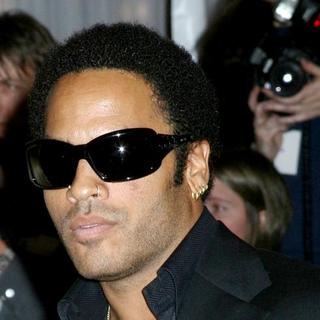 In February 2008, will release '', one part of his album that will be released that year. He will then embark on a tour that hinders huge publicity so that he can "get close to the people and have fun".

The follow up of 2004's '', the new album has been baked in four different studios -Bahamas, Paris, New York and Miami - and results in a more experimental sound from the Grammy-winning singer.

September 25, 2007 06:36:26 GMT
New act ready to make a breakthrough, has just engaged in an interview with Stu Stone in the DJ's TSM Radio show. During the talk that is co-hosted by Andy Milonakis, the singer revealed how her famous father affects her musically and what would her album '' be like.

Lucy has digitally released a single called 'So Uncool' from the debut album on August 21 and she is currently in process of completing a music video for the song which will be released in near future.

September 25, 2007 06:34:00 GMT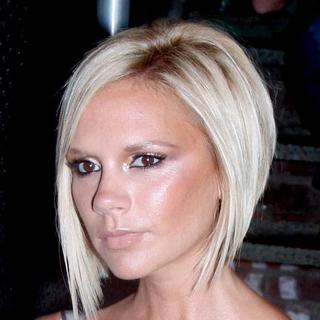 Rumors on joining on tour later this year have been all over the net. While there just yet any official confirmation concerning the speculation, we can expect that to be true.

Posh Spice, according the Daily Mail, has been approached by the all-girl group who definitely is a big fan of her. "They've been blown away by Victoria since she arrived in LA. They love her style and think she has the perfect figure for the group. They are all huge fans and can't wait to have her on stage with them," a source close to the Dolls was quoted as saying.

September 25, 2007 05:00:55 GMT

is featured sexier and maturer in her new video. The 'Umbrella' singer crawled on bed sporting only bra and classic short pants for the music video of her new single 'Hate That I Love You'.

The clip, that makes her fourth from album '', was premiered on her official website yesterday (September 24). The track is produced by who also appears in the video playing a guy Rihanna 'accidentally' met in the elevator.

September 24, 2007 09:36:17 GMT

NME.com has hinted last week that will make an announcement within this week regarding their next move. The band apparently will release a new single called 'Lord Don't Slow Me Down' which is also the title of their upcoming documentary.

The single will be released digitally on October 21 and to radio outlets on October 1. Its music video will also be played for the first time on YouTube on October 1. An exclusive digital bundle containing the live version of 'The Meaning of Soul' and 'Don't Look Back in Anger' is also offered in separate package.

September 24, 2007 08:07:46 GMT

Busy preparing reunion concerts with her band , 'Sporty Spice' still gears up the presence of her solo career. Title track from her latest effort '' is released as the third international single from the album.

A music video for the song has been premiered on her official site on September 21 and earned YouTube's 'Most Viewed' clip within few hours after its release. The video was initially aimed for earlier release but the death of video director Tim Royes has forced it to be shot partly in September.

September 24, 2007 04:40:51 GMT

has confirmed that she will release a greatest hits compilation later this year. In an interview posted on her , Bextor said that a brand new single will come out in November and the compilation will come out after that.

"It feels like a really good thing to do," Bextor said. "I've been doing this for ten years now, so it feels like I can do the greatest hits and then start the next chapter."

September 24, 2007 03:48:54 GMT

's new album is coming out around the corner and tracklisting as well as album cover art has been revealed.

'' will be released on Tuesday, September 25. Its first single 'Message to Myself' has taken impact in August with Etheridge's wife Tammy Lynn Michaels giving a cameo in the .

September 24, 2007 03:15:46 GMT

has shot several promotional photos for her new English album ''. The pictures that employ futuristic theme are taken by Alexei Hay and will support the album that is due October 9.

Beside through the photo shoots, Lopez also promotes the new album with a 9-day trip to London. The singer who visited the British capital with husband performed her new single 'Do It Well' in U.K. TV show called 'Parkinson'. The album will be dropped in U.K. on October 15.

September 24, 2007 02:33:28 GMT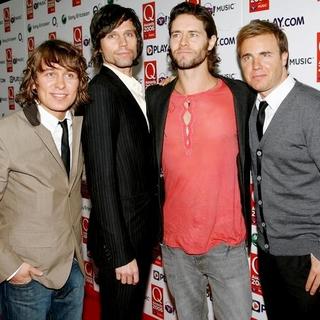 has just released a new video for their new off-the-album single, 'Rule the World'. The band is featured recording the song with other musicians and since the song is utilized as the soundtrack of '', scenes from the recently premiered movie appear now and then.

The music video was premiered on Channel 4 on Saturday, September 22. The song itself will be released as a CD single on October 22 with a reportedly, a new song as the B-side. It can first be digitally downloaded on October 19.

September 22, 2007 07:49:22 GMT

has revealed that ' album will be titled 'Madamoiselle'. The debut album from the sixth season American Idol winner will be released on November 20 via Jive.

Meanwhile, Jordin is reported to have shot the music video of her first single 'Tattoo' , although the premiere date is still unknown. The single itself will be in stores on Monday, September 24. It leaked online last month, few weeks before its radio release on August 27.

September 22, 2007 07:14:27 GMT

Due to the fast selling of their reunion tickets, have added two more dates. The legendary British punk act will also play on November 9 and 10 at London's Brixton Academy.

Tickets to the original show on Thursday, November 8 was sold within 10 minutes and prices have gone more than double. Tickets are now sold for 85 pounds, a far comparison to the initial price that only cost 37 pounds. The venue has the capacity up to 4,900 audience.

September 22, 2007 06:35:12 GMT

's much-delayed video premiere for 'Over You' is finally materialized. The video that was shot in Los Angeles back in July, was slated to premiere on Yahoo! on August 16 but was postponed to August 27 before finally arrives on VH1 on Wednesday, September 20.

The clip is about a girl having problem with alcoholism which is a disappointment to her boyfriend. Her behavior took its toll when she caused a car crash where the boyfriend died. All the while, the band is seen played in some kind of shack.

September 22, 2007 06:08:59 GMT

Seven years taking charge behind the panel, finally is grabbing the mic again to record his new album, ''. The record that would be the producer's third, will be released sometime in mid 2008.

Dr. Dre initially wanted to release the materials in 2004 but dissatisfaction has led to the album being delayed. It was even reported that the beats were eventually sold to rapper . The reason behind this is apparently the attempt to make a perfect piece, worthy to be called his final.