November 05, 2007 03:12:11 GMT

Amid the debate on his controversial album title, has released a music video for 'Surviving the Times', one of the only two new materials from his compilation that is released this week. The song itself was debatable when it leaked in recent weeks.

Deemed 'new', 'Surviving the Times' was reportedly stolen from an underground MC named Wordsmith. In a written statement to early last month, Wordsmith said the the beat happened to resemble his 2006 single 'As the Art Fades Away'. He added that there was no intention to "attack" Nas with the letter but he would let "everyone judges this fairly" by comparison of the two.

November 05, 2007 02:35:41 GMT
's album '' gets a one week push back according to . The eight studio album will be released on December 18 instead of December 11 as previously scheduled.

The delays have started since November when the album was expected to be released on the 20th but was changed to one week further. MeadiaTakeOut.com then reported that it was further pushed to December 11 to avoid a chart battle with ' live album and DVD combo.

November 03, 2007 07:51:32 GMT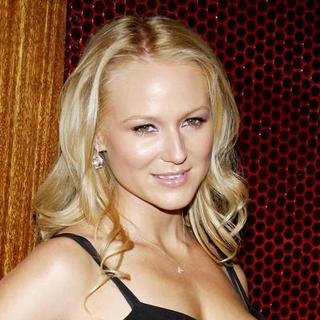 Singer has picked up her guitar once again for a country-oriented album. The singer who leaned on mainstream sound in her fourth effort '', has just signed a deal with Nashville-based label, Valory Music Company.

Country music apparently has been a hidden desire for Jewel who admitted that her last label was "always scared of country music". She told Billboard.com, "If I had been discovered now, living in my car in San Diego, I think I would have been signed as a country act. As a singer/songwriter and as a storyteller, I'm old fashioned."

November 03, 2007 07:18:38 GMT

MySpace is conducting a large scale event that has an energetic vibe in its very first music tour. is headlining the tour that have kicked off in Seattle mid last month, accompanied by , Polysics and Young Love.

"There is a parallel thing with offline and online that feed each other and that hasn't been done often," sais Josh Brooks, vice president of marketing at MySpace. "For months and years we have worked with bands from Nine Inch Nails to Dave Matthews and we said, 'Let's do it ourselves, we build the tour, we book the tour.' "

November 03, 2007 06:43:49 GMT
All of the hottest tracks we have this season have been compiled into one single CD, namely NOW 26. The successful retail series is back with its new edition, promising a list of tracks worth a big celebration to its owner.

The 26th volume boasts not only the best of the best R&B smash hits like 's 'Crank That' and 's 'Beautiful Girls' but also features pieces by renown pop and rock artists such as , and .

November 03, 2007 05:17:18 GMT

Meet , a new pop/rock act ready to take a huge leap in music industry. The Estonian native won the second place in 2004 Eurolaul, a local competition to search representative for Eurovision contest, and was signed to Island Def Jam in 2006.

The 20-year-old will release her debut album '' in 2008, giving out the title track and infectious hit 'Walking on Air' to give first impact. Both singles are available for listening on her MySpace, along with other tracks by her.

November 03, 2007 02:31:59 GMT

The long-awaited reunion of finally came to life. 'Headlines ( Friendship Never Ends)' music video is their first appearance as a five piece since member Geri Halliwell walked away from the band in 1998.

BBC, that holds the right to its premiere yesterday (November 2), only played half of the video, with the rest being a message for Children in Need. This single has been confirmed to be the official track of the foundation this year. The band will perform it live from Los Angeles on November 16.

November 02, 2007 07:51:16 GMT
is not only crossing the bridge to movie roles but also to dance record. In order to generate new sound in '', the alternative rock singer has roped in Guy Sigsworth who have penned hits for , , and .

"I think there's more technological aspects to it on a sonic level than ever before," she told Rolling Stone. "I love to dance so there's a lot of loops and beats on this record where you can dance your face off."

November 02, 2007 07:12:33 GMT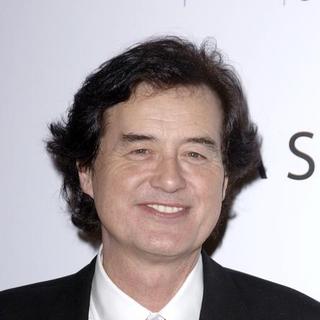 Those who have booked traveling tickets to attend 's reunion concert on November 26 may have to cancel their reservations asap. The band is postponing the gig to December 10 because guitarist just broke his finger.

The injury will make him unable to pick the instrument in the next three weeks. A doctor in order said, "I have examined the fracture to Mr. Page's finger, and it is my opinion that with proper rest and treatment, he will be ready to resume rehearsing in three weeks' time, and thus able to perform on December 10."

November 02, 2007 06:39:30 GMT

A singer making debut, , has premiered the clip of 'Tattoo', her first single from self-titled album. Fellow American Idol alumnae assisted her by making a cameo in the video.

Jordin was seen being followed by a guy she likes, before eventually being 'caught' by him. Towards the end of the video Lewis joined him in the merry-go-round scene.

November 02, 2007 04:49:22 GMT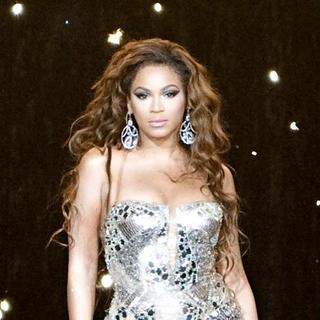 certainly knows how to excite her fans. Done with her Grammy-winning album '', the R'n'B singer plans to make a dance album. James Wiltshire and Russell Small from dance duo The Freemasons will help her in the LP which is tentatively released in summer 2008.

Wiltshire told the Daily Star: "The album is going to be huge. It will rival anything the likes of and have done recently. Beyonce and her team can see where mistakes were made on her last album. That was very American, very r'n'b and stripped back."

November 02, 2007 04:13:56 GMT

and have finally released the video of their joint single, 'Girlfriend'. As interesting as the collaboration itself, the clip also shows the former child rappers pampered by their respective 'women'.

The video was premiered on BET's Access Granted on Wednesday (October 31). The song will appear as the first single from '' that is due December 11. Earlier this week, a version of the has leaked, and another one just did as seen above.

November 02, 2007 03:27:25 GMT

' new video is set to take its world premiere today (November 2). BBC1 will play the video of 'Headlines (Friendship Never Ends)' at 7:55 p.m while Today's Show will have it by 4 p.m. EST.

Meanwhile, the girls' official website has displayed some photos from the video. It was directed by Anthony Mandler who just completed 's 'Hate That I Love You' and ' 'Somebody's Me'.

November 02, 2007 02:46:52 GMT

has snatched two trophies at the 2007 MTV Europe Music Awards that was held last night (November 1). Lavigne, who also performed at the event, beat big contenders such as and .

The 'Girlfriend' singer won Most Addictive Track and Solo Artist of 2007. Her winning is seconded by rock band that took Best Headliner and Best Ireland and U.K. Act.

November 01, 2007 09:47:30 GMT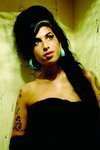 Previously thought only a rumor, is not allowed to enter U.S. after her arrest in Norwegia. What comes to effect is her bill on mtvU Woodies Awards where she is one of the nominees as well as performers.

The arrest has prompted a visa issue for the singer who was caught possessing marijuana while vacationing with husband Blake Civil-Fielder. Her father Mitch revealed earlier this week that she may be banned from entering U.S. due to a mistake in signing documents.