August 01, 2006 06:52:39 GMT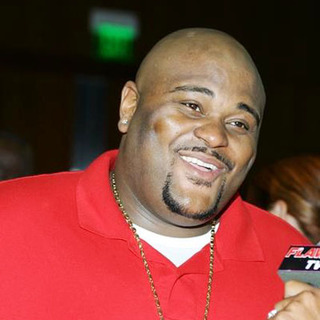 After such a long absence from music industry, is back. The winner of the second season of The American Idol is reported to release his long awaited sophomore R&B/soul album, "The Return of the Velvet Teddy Bear ," on September 26 later this year via J Records.

The lead single of the new album, titled "Change Me" is produced by The Underdogs and goes to urban adult and urban mainstream radio July 31st. As of the album itself "The Return", which is the follow-up to his debut album "Soulful" released in 2003, includes additional production by Scott Storch, , Brian-Michael Cox, Harold Lilly, Dre & Vidal and others.

July 28, 2006 04:50:24 GMT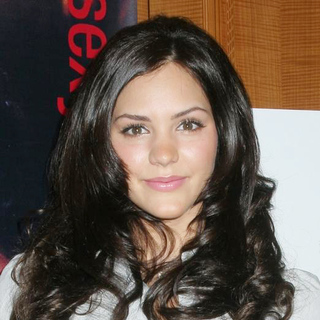 American Idol runner up marks her comeback to the scene by singing "Somewhere Over the Rainbow" on "The View" on Thursday July 27th besides co-hosted the daytime talk show.

Make use the occasion wisely, McPhee publicly set the record straight on her being absent from American Idols Live! tour. Denied rumors that she missed the first few weeks of the gig because she was again struggling with bulimia, the star insists she was sidelined because of bronchitis and laryngitis, saying "I didn't really disappear. I was just following doctor's orders. He told me, 'You're not allowed to talk for three weeks. People thought the bulimia was the reason I was set back, but it's just not true. I just got sick and I was overworked."

July 28, 2006 04:04:46 GMT
Which one do you like most, a sultry or that of her in a girl-next-door look? Just choose one and help your idol decides which one is best as the final decision on a cover art for her new CD "" had not been made.

Last week the cover art for the CD surfaced shows Jessica with her hair down, sporting a strapless dress. But Jess' production team apparently changed their mind and thus make another one showing a more of a girl-next-door look and casual looking of the singer, in which she's sported with nothing but a t-shirt on, her hair pulled back and wearing a ring on her right index finger.

July 27, 2006 06:44:06 GMT
South African rock band has to, unfortunately, cancel their August tour dates following frontman Shaun Morgan's decision to check himself into a rehabilitation clinic for treatment of substance abuse.

Hence, Morgan's treatment has forced the band to cancel its August touring plans and following scheduled appearances this week, all future plans have been placed on hold until further notice.

July 27, 2006 06:10:07 GMT
The pop hits collection "Now That's What I Call Music! Vol. 22" rules the album chart, again. This is the second straight week that the set reaches the peak position on the chart, selling 207,000 copies and thus becoming the only album to register six-figure sales in the week ended Sunday.

Meanwhile, the 2nd position on the chart is secured by ' "" taking in another 67,000 copies, and ' "" is at 3rd with 55,000 copies. 's "" is at No. 4 with nearly 53,000 scans, followed by the soundtrack to the Disney Channel original movie "High School Musical" at #5 with sales of 52,000.

July 27, 2006 05:10:30 GMT
The upcoming 21st installment of Bond movie, "", is more than ready to hit hard both the movie and music industry. It is reported Wednesday July 26th, that , the frontman of , has been booked to write and perform the theme song for the highly anticipated flick.

Working on the set, dubbed "You Know My Name," Chris works hand in hand with Bond composer David Arnold. "I've always loved Chris' work, both as a writer and as an artist, and had hoped someday to find the right film to inspire him," Lia Vollack, president of worldwide music for Columbia Entertainment, the studio behind the film, said in a statement.

July 27, 2006 04:34:47 GMT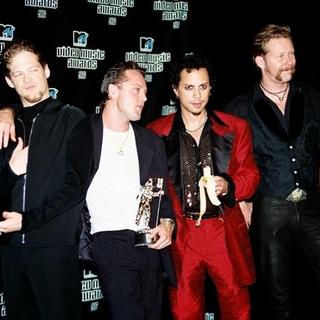 Heavy metal band finally offers individual songs for download. After long holdout, the music act has, starting from Tuesday July 25th, made their catalog available on iTunes. In a message posted on their official Web site, the band announced that they will offer their entire catalog, including individual songs for download - on iTunes.

There they wrote, "Over the last year or so, we have seen an ever-growing number of Metallica fans using online sites like iTunes to get their music. So, in continuing with the tradition of offering our albums for sale online (which we've been doing for a few years through various sites), as well as making our live concerts available for download in their entirety (through the livemetallica.com site), we are now offering fans the opportunity to obtain our songs individually."

July 27, 2006 02:04:36 GMT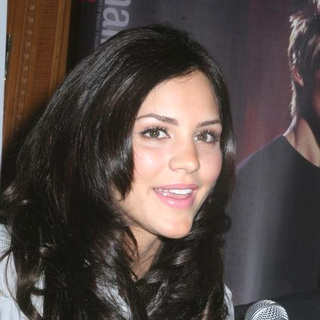 is ready to get back on stage. The American Idol runner-up, who has missed the start of the "American Idol" summer tour due to both laryngitis and bronchitis right before the tour was set to start, is healthy now and thus is ready to kick off the gig starting Thursday July 27th.

In a one-on-one interview with her sister and "EXTRA" Special Correspondent Adriana McPhee, Katharine spills about the struggle she had when her voice gave out due to both diseases.

July 26, 2006 06:57:33 GMT
Now that guitarist has recovered from a head injury, is more than ready to head back to US for the sake of their "Bigger Bang" tour. And thus the music act announced, Tuesday July 25th, a string of 17 U.S. and Canadian concerts for the fall.

The rockers further said they would start the second leg of their North American tour on September 20 in Boston and finish in Los Angeles on November 18. The tour's stops will among others include Las Vegas; Missoula, Montana; Atlantic City, New Jersey; Austin and El Paso in Texas; Oakland, California; Glendale, Arizona; and Vancouver, British Columbia.

July 26, 2006 05:00:09 GMT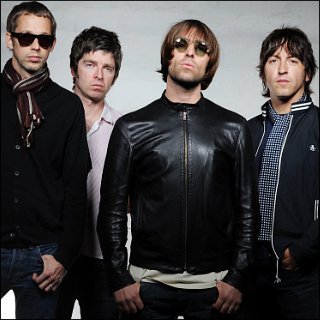 British rock band have announced they are about to release a greatest hits album on November 20th later this year. The set, tentatively titled "", will feature a mixture of chart singles and lesser-known B-sides, all chosen by the band.

The 18-track double album will among others include their 1994 debut single "Supersonic" and their sing-along classic "Wonderwall" besides that of the band's best B-sides, "Acquiesce" and "Half The World Away".

July 25, 2006 07:52:19 GMT
Watching our favorite musicians singing on stage or during a tour is something common. But watching them singing in a contest that really is something special. Interesting isn't it?

Just watch and see their action on FOX's "Duets," a contest that pairs regular celebrities with singing celebrities. Among numbers of singers sign to appear on the new reality show are , , , , Clint Black, , , , , , , , and Aaron Neville.

July 25, 2006 07:28:19 GMT
never stops creating abuzz. The singer has just caught at Hampstead Heath park in London last weekend with a man who claims to have had a sexual encounter with him. Report on this matter was first brought to public by the British News of the World tabloid.

The photographs in the related paper obviously show a seemingly upset Michael at a park at night, alongside a photo of the man who claims to have "hooked up" with the pop star. The man is described as a "pot-bellied, 58-year-old, jobless van driver" named Norman Kirtland.

July 25, 2006 06:42:23 GMT
Band has announced plans to record their next LP with the help of veteran producer Butch Vig, the man behind such success as 's "", ' "" and 's "".

In a post on the band's official site, Jimmy Eat World frontman Jim Adkins wrote "We are scheduled to begin recording our new record on August 7th at our own studio in Tempe. We will be working alongside Chris Testa as our engineer, and the legendary Butch Vig will also be alongside the band making sure we don't forget to thrash unreal!! (We are pretty sure that's Wisconsin slang for 'kicking serious ass')."

July 25, 2006 06:20:11 GMT
Pop diva really is a high-qualified singer that NBC has planned to air her "Confessions" tour in November later this year.

Rumors on the street say that a two-hour special will be taped this summer at Wembley Stadium in London where Madonna's tour takes place. What's more, the network also is billing Madonna's special as the first-ever broadcast network performance by the Grammy-winning singer.

July 25, 2006 02:58:59 GMT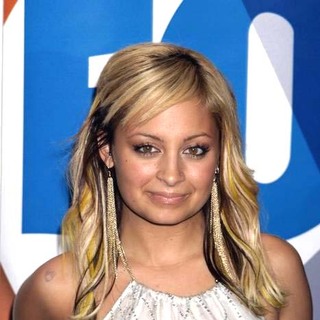 has just had her album released. In the meantime, her former best friend announced to Scotland's Daily Record newspaper that she has 6 songs done on her new album and she'll be ready to release the set when she has about 10 songs finished.

The question is when will Nicole's album touch the market? Time will tell. At least, with the pop up of the report it is apparent to everyone that though Paris and Nicole are no longer best friends, still both of them have particular similarities, especially their taste of man and pet of course.