January 16, 2008 07:54:13 GMT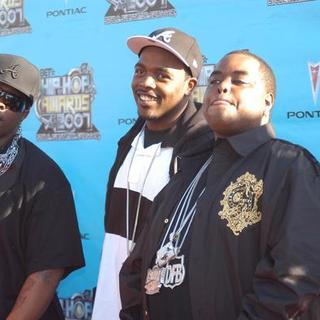 Atlanta Hip-Hop group (DFB) have released the music video of 'Talkin' Out Da Side of Ya Neck' which is the first single from their upcoming album, 'At the Point of No Return'.

The clip that was premiered on BET was directed by Juwan Lee, the same person who helmed Daz Dillinger's 'On Some Real Shit' and DFB's 'Lean Wit It, Rock Wit It'.

January 16, 2008 07:16:47 GMT
While the work on her acting career keeps going on, is still going full throttle on her music project. The starlet who will reprise her role as Gabriella Montez in '' is in the last stages of polishing her second album.

Hudgens reportedly is hitting a studio in Santa Monica on daily basis to finish the album. Although name of the album that follows the 2006 '' is not yet unveiled, sources told E! News that release schedule has been set for this summer. "She is wrapping up in the recording studio right now," said a rep who added that the new album will be "definitely more grown-up than her first CD."

January 16, 2008 06:47:39 GMT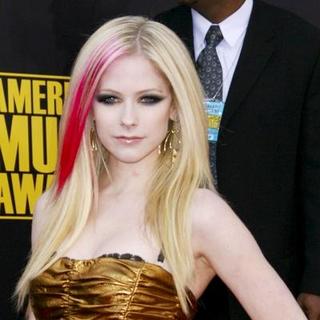 After earlier this month cleared from the copyright issue regarding her hit single 'Girlfriend', received an exoneration statement. The Rubinoos have cleared Lavigne and the song's co-writer Dr. Luke from the accusation.

Lavigne was in July 2007 when Tommy Dunbar and James Gangwer aka. The Rubinoos claimed 'Girlfriend' sounds too much like their 1979 single 'I Wanna Be Your Boyfriend'. Her songwriting partner Lukasz "Dr. Luke" Gottwald was also named in the lawsuit. However, the case was settled between the two parties on January 10, although the details are not yet disclosed.

January 16, 2008 06:16:05 GMT

In a press release, 's camp have unveiled new details regarding her highly-anticipated album, ''. Titles to four tracks apart from the first single, 'Feedback', have been revealed.

is known to have produced two songs which are the title track, 'Discipline' and another one called 'Can't Be Good'. Rodney Jerkins takes on the track 'Roller Coaster' while Jackson's producer boyfriend helmed 'Letchu Go'. The latest song was co-written by .

January 16, 2008 04:59:32 GMT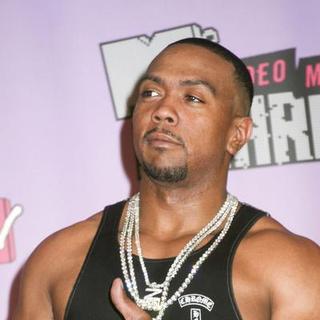 The latest video from 's 'Timbaland Presents Shock Value' has been premiered on Yahoo! Music on Tuesday, January 15. The clip is for fourth single 'Scream' which features and .

The clip that was shot in mid December shows the three acts in attempt of robbery. After this single, Tim is expected to release two more singles, speculated to be 'Release' and 'One and Only', before putting '' in the market.

January 16, 2008 04:31:43 GMT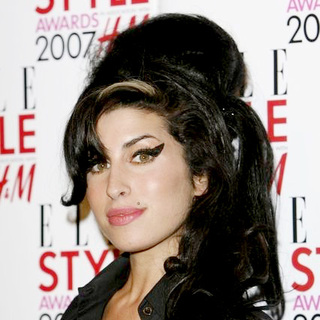 Behind her constantly-exposed personal life, has been gearing the work on her actual career, a singer. Producer who has worked with her a couple of times, revealed that they had been in talks and will hit the studio soon.

To RollingStone.com Ronson revealed, "She's writing songs, and we talked about getting a studio. I have to finish a few other things first, but I imagine we'll go into the studio this year." Even more surprising, there is a possibility that Winehouse will release a holiday album where Christmas classics are at one side and Hanukkah songs featured on the other.

January 16, 2008 03:52:15 GMT

Disney Channel is going full speed in making use of their production hit High School Musical. The company will broadcast a special version of the High School Musical 2 songs, in multiple languages, that will be broadcast in a special programming on Friday, January 18 at 8 P.M. ET.

Seventeen songs will be performed by recording artists from around the world during the two hours show. The famous 'What Time Is It?' will be sung by Argentinian artists, 'I Don't Dance' by a duo from Portugal, 'Bet on It' by a singer from Taiwan, and 'Every Day' by a singing group from Hong Kong. The music videos have been airing on each country's local Disney Channel.

January 16, 2008 03:18:05 GMT

With the premiere date coming out around the corner, Making the Band 4 season 2 has begun its promotion by releasing a trailer. 's Bad Boy Records, the label which the season 1 winners, and Donnie are under, has posted a clip that summarizes what audience will see in the second cycle.

In the new season, all the three acts are put together to live under the same roof in Miami. While personal issues will come under the spotlight, there will be scenes where they are in studio, working on each album. Making the band 4 winner and the solo act Donnie will record their respective debuts while Danity Kane, who is Making the Band 3 winner, will record their sophomore set.

January 16, 2008 02:24:09 GMT

The Writers Guild of America ongoing strike is in great possibility to take effect at 50th Grammy Awards ceremony which is due February 10. The latest development regarding this issue is a waiver sent by the event's producers for the president of WGA, Patric Verrone.

In a statement, Neil Portnow, President of The Recording Academy that owns the awards said, "Today the producers of the 50th Annual GRAMMY Awards requested an interim agreement from the WGA for the telecast on February 10. The Recording Academy remains hopeful that there will be a quick and positive response."

January 15, 2008 09:24:44 GMT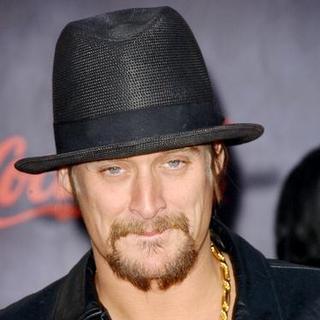 The second single from 's '' album has got its music video premiered. The track 'Amen', self-proclaimed to be one of the best pieces he had written, concerns humanity subjects such as war, politics, poverty and even hypocrite inside religions.

The video thus is made in line to the subjects with scenes of African people, funeral after war, strike on race issues and many more. Photographer David Tunnley who had won a Pulitzer Prize reportedly sat as the director of the clip.

January 15, 2008 08:55:04 GMT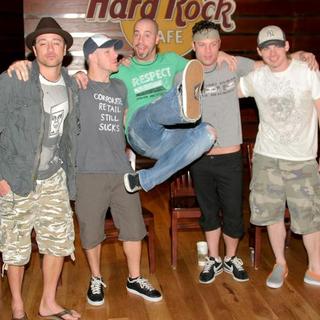 are still spawning singles from their highly-successful debut album. The rock band have just premiered the music video for ballad 'Feels Like Tonight', the sixth from the self-titled album.

The music video that was debuted by Amazon.com on Monday, January 14 was directed by Martin Weisz that previously helmed the film ''. Beside sitting for films, Weisz had also directed many music videos such as 's 'PE2000', 's 'Somebody Someone' and 's 'Did I Say That'.

January 15, 2008 07:47:33 GMT
will soon begin their world tour to support '' at O2. The rock band have announced a residency at the London stadium for four nights.

The first date would be March 20, followed by 22, 23, and 26. Tickets for these four shows will go on-sale on Friday, January 18 with price ranging from 70 to 110 pounds via Ticketmaster. The world tour will also take them to U.S., Australia and other U.K. territories with dates expected to be announced soon.

January 15, 2008 06:37:18 GMT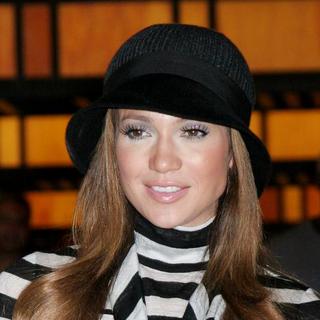 The subject is still cloudy but one definite thing is that has parted ways with her manager, Irving Azoff. It is still unclear on who decides to take the action first.

Azoff, who also managed , and allegedly called it quit when he had a heated argument over the phone with Lopez. It was claimed that Azoff said Lopez is hard to manage and "unprofessional" before decided to leave her. There were also reports that Azoff issued a letter that contains "blunt terms" on why the deal between him and Lopez was off.

January 15, 2008 06:10:06 GMT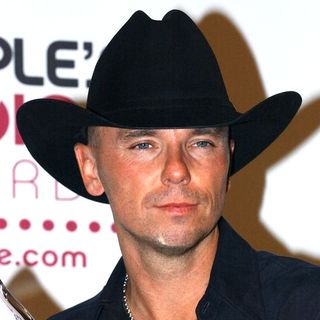 The dates of 's 'Poets & Pirates' tour have been mapped out. It will begin April 26 in Columbia, S.C. and visit other 13 venues which are mostly stadiums.

The tour will support his album '' that was released in September 2007 and debuted at #3 on Billboard Hot 200. He will be supported by and several other notable country musicians such as , , , , and Sammy Hagar.

January 15, 2008 04:29:26 GMT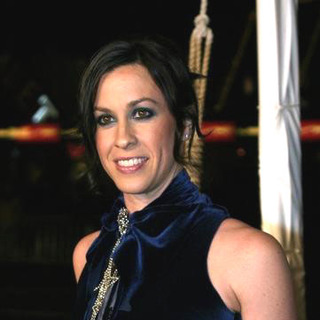 Laying out the launch of her seventh album one at a time, has outed the first video of the album which will be titled ''. Although the video has been premiered for public view, the song is not yet confirmed as the lead single from the album.

The song was first made a contestant at 2007 Elevate Music Festival that was held at Los Angeles' Kodak Theater on September 15. Since the festival's purpose is to create music videos, documentaries and others, Morissette created the music video within reportedly, two days.