January 03, 2008 03:59:07 GMT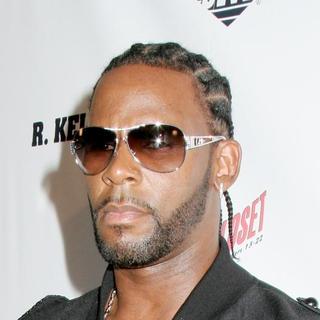 On the roots of , a statement has been released today (January 3) by the latter's lawyers regarding the situation. They insisted that the dropping of Ne-Yo, real name Shaffer Chimere Smith, from Kelly's 'Double Up' tour was pure contractual.

In a statement acquired by Undercover.com.au, Kelly's lawyers said, "The idea that had anything to do with Ne-Yo being dropped from the Double Up tour is just plain silly. As we said at the time, Ne-Yo was dropped because of a contractual dispute with the tour promoter, and in fact Ne-Yo is not suing Kelly but only the promoter."

January 03, 2008 03:14:17 GMT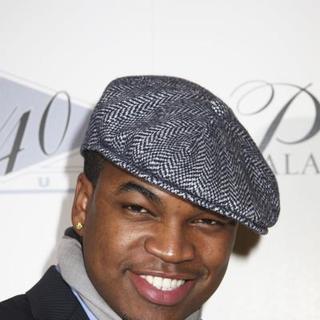 Apparently has not forgotten how he was . The singer, who was tapped as Kelly's supporting act, filed a lawsuit last week in Los Angeles Superior Court, involving a six-figure money.

Together with Compound Touring Inc., Ne-Yo whose born name is Shaffer Smith, filed the suit against Rowe Entertainment Inc. that acts as the tour's promoter, citing breach of contract and violation of the right of publicity. Ne-Yo who reportedly only given $50,000, now demands the remaining $735,000 that was agreed when he was signed alongside the 'not-fired' and .

January 02, 2008 06:26:10 GMT
While rumors on 's extended reunion is running up and down since their one-off performance at London's O2 last month, it only comes close enough when an insider revealed that of will sit in as the band's touring drummer.

The source told Daily Star, "He was in the running to take over from John Bonham a few years ago and he's still gagging to get on stage with the Zep. While he loves playing with Foo Fighters, Dave would drop anything to be part of Zep's shows."

January 02, 2008 04:52:02 GMT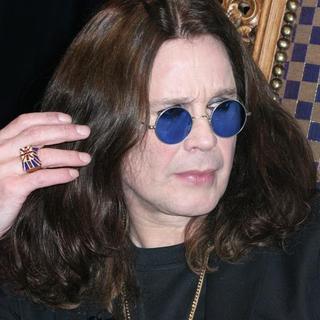 Beside taking the role as BRIT Awards 2008 host with his wife Sharon, will also highlight the event with a special performance. The rocker will team up with to perform a duet which he had been dreamed of.

A self-confessed McCartney fan, Ozzy admitted that the ex-Beatles member's latest album '' was his favorite in 2007. "McCartney's a genius. The Beatles were the greatest band ever," Ozzy gushed.

January 02, 2008 04:22:12 GMT
After coming out with the announcement of her new studio album, sets a date to give her fans a sneak peek of it. '' which will be released on January 29 will be featured on NBC Sunday special, 'Progressive Fashion on Ice'.

Brightman will sing several songs from the album while professional skaters glide on ice wearing designers outfits. The show will be premiered on January 20 at 4 P.M. ET, and broadcast twice more on Style Network on Sunday, February 3 at 10 A.M. and Friday, February 8 at 5 P.M.

January 02, 2008 03:44:45 GMT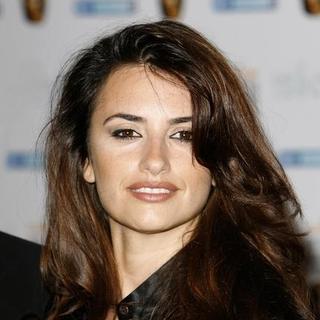 's younger brother Eduardo Cruz has launched a music career, which, gets a lot of help from his sisters' act. Penelope and Monica assisted him by appearing in a raunchy music video for his song 'Cosas que contar'.

In the video, Penelope and Monica played translators for a lesbian porn movie and got in the mood themselves. They were then engaged in a passionate scene where at one point Penelope seductively bite the lower lip of Monica.

January 02, 2008 02:56:26 GMT
's new album, due April 1, is taking shape with the announcement of the title. Continuing their new tradition in '' (2004) of taking a track as the title of the album, the band decided to name it ''.

The announcement to England's Q Magazine, came one day before the band launched their special website that will promote the new album. was officially opened on January 1, giving the first video that will be followed daily by others until the album's release date. In the site, fans can view the 30-90 seconds clips that are produced by Vincent Moon, and download it in HQ.

January 02, 2008 02:30:33 GMT

frontman is not pleased with the claim that the band left EMI because the label refused to pay them 10 million pounds to re-sign. Beside denying it, Thom Yorke said that it was simply a "bullsh*t".

The rock band that left EMI to independently release their latest album, '', was offered a 3 million pounds advance deal to re-sign but they rejected it, which according to a rep from EMI, was due to the amount.

December 29, 2007 07:12:23 GMT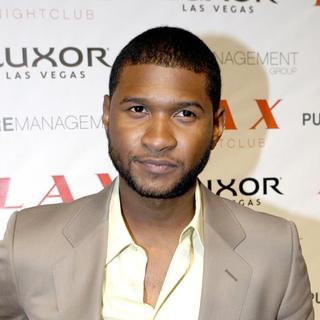 New details on 's much-delayed new album have been unearthed through his interview with his hometown newspaper Atlanta-Journal Constitution. The rapper did not only update its progress but also revealed that will be in it too.

Usher said that a new single is in the motion as he puts it, "It's been created, but it's not recorded. And as long as Michael is open to it, hey, anything goes." He added that it will also feature fellow rapper, .

December 29, 2007 06:29:26 GMT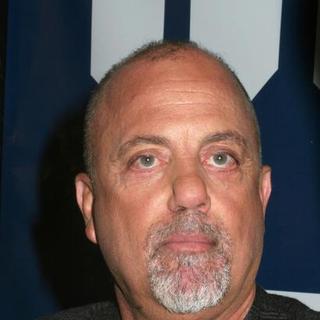 Grammy-winning singer will showcase his new composition live in a symphony orchestra. He will team up with Philadelphia Orchestra on January 28, 2008 to play his latest piece, 'Waltz No. 2 (Steinway Hall)'.

The event that also marks the 151st anniversary of Philadelphia's Academy of Music, will also see Joel performing his pop materials with the orchestra and appearances by Blue Man Group, soprano Disella Larusdottir and pianist Conrad Tao.

December 29, 2007 05:09:00 GMT

' frontman, Ray Davies, spoke to Mirror.co.uk earlier this week, saying the British rock act may be reuniting in 2008 with its original line-up all aboard.

The reunion, which will be the first in 40 years, will include Ray's guitarist brother Dave who had recovered from 2004 stroke, bassist Pete Quaife who left the band in 1969 and drummer Mick Avory. "I spoke to Quaife about a month ago and he dearly wants to make another record with me," Ray said. "I think Dave's getting better and Mick's still playing. It would be great to get back together just to see what musical ideas we had and what would happen."

December 29, 2007 04:25:59 GMT
has begun the work of her next album, country style. The singer who had revealed her intention of going into the new direction, has camped herself in a Nashville studio and to Billboard.com she updated her progress.

"I am a country girl," she said on why going for country now. "I grew up in Texas, and country music was what I listened to. I always wanted to make a country album, but I wanted to wait until the time was right."

December 29, 2007 03:54:13 GMT

Only two months old, ' recent release '' has faced a problem with its credit. While frontman did not fail to include his ex-girlfriend ' name in the songwriting credit, he did so for Wayne Kenyon.

The band is accused of stealing a song after Kenyon, who is a guitarist and a former friend of Babyshambles' guitarist Mik Whitnall, claimed he penned the song 'Baddie's Boogie'. Kenyon insisted that he wrote it in 1997 for his former band The Ferrymen where Whitnall was in too.

December 29, 2007 03:26:02 GMT

Following the push back of his sixth studio album '', released an EP containing five songs that are comprised as '', Billboard.com reported.

The EP is not released physically but rather is available digitally through download portals such as iTunes, Amazon.com, and Rhapsody. Among the tracks in the EP would be 'Gossip' that was reported to be the first single and others like 'I'm Me', 'Kush', 'Love Me or Hate Me', and 'Talkin About It'.

December 29, 2007 02:52:24 GMT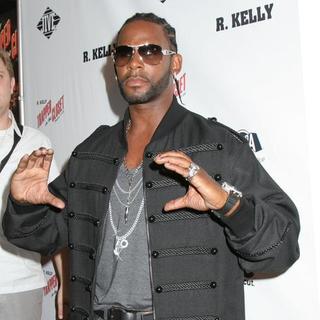 It has been reported that will have to miss his January 13 concert after a judge ordered him to cancel it. The R'n'B singer who supposed to perform in Virginia that day, will have to show up for a court date the following day.

This has stemmed from his failure to show up in a scheduled court appearance earlier on Wednesday, December 19 after his tour bus was delayed in Utah because, reportedly, it was stopped for speeding. In anticipation, Judge Vince Gaughan has ordered him to skip the show at Hampton Coliseum.