June 18, 2007 04:18:16 GMT
The latest artists added to ' cover album are none other than The Libertines ex-band mates, and Carl Barat. The two will perform a duet for the song "A Day in the Life".

On taking the project Doherty said, "I heard about it and thought this would be a great thing to do with Carl, so I called him - you know, let bygones, auld lang syne and everything. He thought it was a great idea, so here we are. Sgt Pepper is one of my favorite albums. Some things strike you down dead when you first hear them and this album is one of those things. It just sucked me in and I decided I wanted to be in The Beatles."

June 18, 2007 03:24:44 GMT

Pocketing two full-length albums and two EPs, prefers to go with the latter again. The NYC band will release a five-song record titled "Is Is" on July 24 via Fontana Interscope.

The five songs that made the cut were written during the tour for "" (2003). The record will also include a short film footage featuring the band's two late-night shows at Grasslands Gallery in Brooklyn on May 7. The enhanced section will also include a live video for "Down Boy," as well as a video for the recorded version.

June 18, 2007 02:28:18 GMT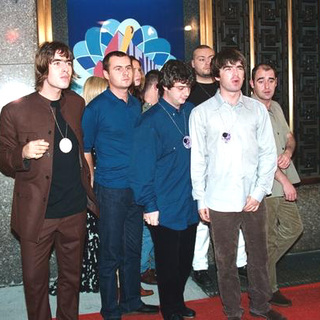 The saga between and continues as the former was accused as a copycat of the latter. And then in defense of Oasis came who said that English rockers' music is quite original.

The ex- vocalist told London's Time Out magazine, "Everybody says they rip them off, but I don't think so. It's dead easy to start a forest fire in this game. You say, 'Ozzy's got a false nose.' All of a sudden, everyone looks the same. Same thing with Oasis. Everyone just kept saying it and it stuck."

June 16, 2007 08:43:34 GMT
's highly anticipated album may not arrive too long with his new Mute deal. The singer who previously had no label is taken under the recording house wing for U.S. record deal.

The singer actually has been recording with Mute since 1993 and his return to the label was explained with three reasons. He said, "A: I live a few blocks from Mute U.S headquarters, B: the people at Mute U.S. are my friends, and C: the people at Mute U.S are smart and love music."

June 16, 2007 06:34:03 GMT

Grammy winning makes a return to music scene with his latest years of career. The Irish singer will release "", a double-disc with some previously unreleased materials.

Morrison who, laid his hands on this project himself, took care of the compilation which contains mostly of his previous hits. The set also holds some songs that guaranteed the legend's big return. He did collaborations with in "Cry for Home", Bobby Bland in "Tupelo Honey" and with in "Early in the Morning". Other artists assisting him include Jim Hunter, fellow Irish musician The Chieftains and the late .

June 15, 2007 06:27:23 GMT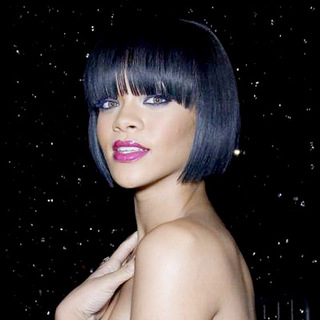 She hit it big with her new haircut. But beyond that does strike it hard on the US singles chart, having her "Umbrella" enjoying a third week on top spot while on the other side winning the songbird worldwide critical acclaim.

"Umbrella", written by Terius Nash and rapper for Rihanna's third studio album "", already the chart's greatest gainer at radio with the LP itself debuted at No. 2 on the Billboard 200 by June 13th.

June 15, 2007 03:16:01 GMT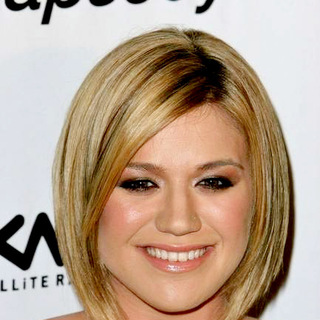 On the heels of her parting ways with her manager Jeff Kwatinetz of The Firm, is canceling her forthcoming summer tour, reportedly due to disappointing ticket sales. Is it the beginning of the end of her singing career already? We'll soon find out.

Explaining on the canceled show, which is embarked in support of her highly anticipated album "" slated to hit stores on June 26th, the American Idol winner released a statement on her Website, saying "In the craziness of the music business, performing is what I look forward to doing the most, so it really is disappointing for me to have to tell you that I won't be coming out to tour this summer. The fact is that touring is just too much too soon."

June 14, 2007 10:00:39 GMT

Constantly giving one surprise after another with the release of "", is being generous this time. The duo will give away free tickets for their show at "Icky Thump Records".

The June 20 show will be set on a specially built store in Los Angeles with part of the tickets given away through L.A.'s radio station KROQ from June 15-17. Tickets for the 7 p.m. PDT show will be made available for the first 200 people who buy the album at the store after midnight on Monday (June 18).

June 14, 2007 09:35:03 GMT

For what can be considered another wave of promotion to help her career back, has asked fans to help her naming the new album. Posted in her official website are some possible names ready to be voted.

The post that is titled "You'll Never See it My Way, Because You're Not Me" wrote the following:

June 14, 2007 09:16:31 GMT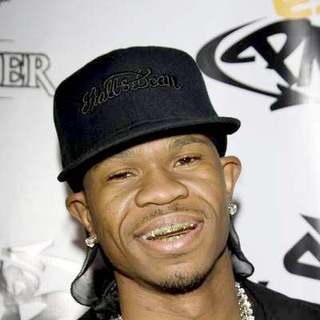 Two change of date after, plans to drop "" further back on September 18. The reason to these often delays is explained by the rapper as an attempt to put the best for the record.

"I've been hard at work, putting the final touches on 'Ultimate Victory' while my fans have remained patient and overwhelmingly supportive of me," Chamillionaire said in a statement. "Now that the new album is finally complete and the first official single is ready for release, I'm back on my mixtape grind."

June 14, 2007 07:45:07 GMT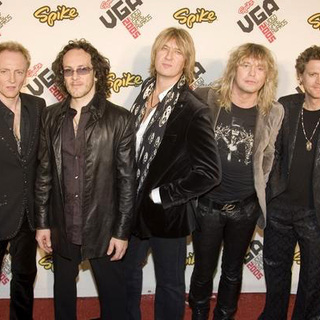 Striking while the iron is hot, British band gears up the work of next album tentatively titled "". Only leaving one year gap from 2006's "", the band won't come far from the "usual" sound.

Frontman Joe Elliott said, "I'm not gonna say it's radically different to anything we've ever done. There's classic Def Leppard. There's stuff that sounds like it's going back to the middle, late-'70s and new wave-type sounding stuff."

June 14, 2007 07:07:56 GMT

As if knowing that their fans are in very eager mood to hear their new album, Ed O'Brien of posted a personal message to inform that they almost finish the album.

On their Dead Air Space site was: "A word from the studio. Yes I know its been a while ..... but we've been working on this album for a while ...... BUT WE ARE NEARLY THERE ....." No other detail regarding the album has been revealed.

June 14, 2007 06:38:42 GMT
Scottish act refuses to record a song to welcome in L.A. The band insists that the offer will drop their credibility as musician.

"We were like, 'No f**king way'," said frontman Jon Fratellis. "It would have got us noticed, of course, but we'd have lost our self-respect." The band was supposed to do ' classic "Hello Goodbye" for the official song in Beckham's first match as an L.A. Galaxy player in July.

June 14, 2007 05:13:25 GMT

With three big records coming in the same week, people knew that it would be a tough competition in Billboard 200 chart. 's heavily promoted album "" moved 161,000 copies yet the album is placed at #3. Even 's "" that was led by #1 single "Umbrella" only managed to get the second runner-up post with 162,000 sales. The ultimately anticipated album this week turns out to be that of 's "".

On being told that his record reached 171,000 sales and scored #1 in the tally the rapper said, "It's special, man. I ain't never expect to be up there, so it was never a goal to me. I was happy with being 20. I was just happy to be on a chart."

June 13, 2007 09:53:17 GMT
After announcing that he won't do any summer gig, decided to do at least one responsibility. The rapper will go on with Red Stripe Reggae Sumfest on July 20.

A representative from LL Cool J has confirmed with Allhiphop.com that he will appear on the show to promote his latest effort "". The confirmation was soon followed with other dates during this summer which they said will also go on.