December 13, 2007 04:36:47 GMT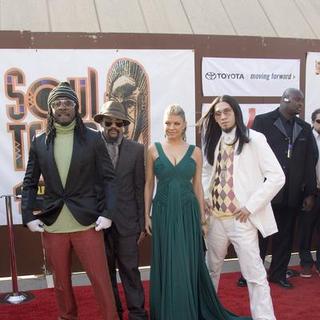 The noise level at a concert was too high that police officers were forced to cut it short. The law enforcer received complaints from local residents in San Diego, California when the R'n'B group performed outdoor on Monday night, December 10.

The residents whose range reach as far as two miles away, sent the police down to the venue when the 11.15 P.M. curfew was ignored. Upon receiving the news, singer aka Fergie calmly told the crowd that they would have to end the show earlier than scheduled.

December 13, 2007 03:54:22 GMT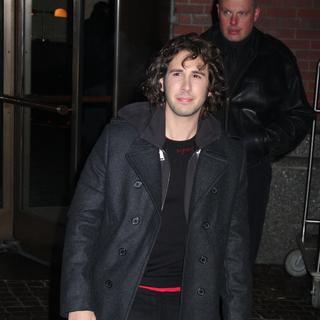 New releases this week are still unable to kick 's '' down from his comfortable position at #1 on Billboard Hot 200 chart. The album moved 581,000 copies, an 8 per cent increase from last week, making it the longest Christmas record to stay in the position. Only ever did this with his season album in 1957.

Coming in at #2 on the chart is ' '' that climbs one place after moving 234,000 copies. ' '' replaces her album's position at #3 by shifting 204,000 copies, followed by Now 26 compilation (158,000) that remains tight in its fourth position.

December 13, 2007 02:57:38 GMT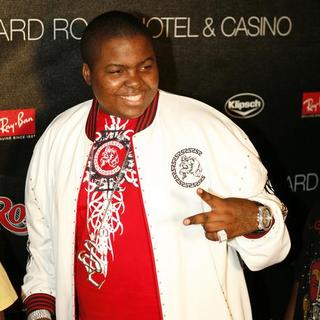 Jamaican rapper never hinted that he would shoot many music videos at relatively the same time, but he does premiere another one from his debut album, ''.

Just one month after dropping video for his third single 'Take You There' and few days after releasing a clip for his off-album single 'Gotta Move Faster', the rapper gives the latest, 'Kingston'. The clips suggests that it was directed by D. Sikorski.

December 13, 2007 02:09:46 GMT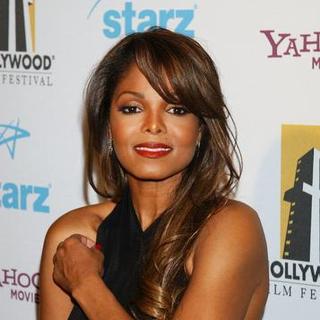 While it was announced by Universal Japan that 's brand new single will be out this Saturday, December 15, the on-line media and the airwaves manage to get it days before.

'Feedback', an up-tempo piece which is produced by Rodney Jerkins has hit the net for what appears to be the first single from the R'n'B diva's 2008 album. The song has been posted on her .

December 12, 2007 08:36:07 GMT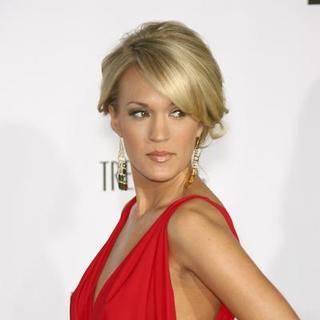 Slated to take the stage and celebrate the change of year with a crowd are , , and . The musicians have committed themselves to entertain fans with a live performance for a TV special on December 31.

They will join Dick Clark's New Year Rockin' Eve 2008 that will see the three of them perform live from New York's Times Square. The event will be broadcast by ABC starting from 10-11 P.M. ET/PT and stopped for half an hour for local news before resuming at 11:35 P.M. to wait for the countdown.

December 12, 2007 07:43:25 GMT

Hot on the heels of Foxboro Hot Tubs (FHT) mystery, MTV.com has done some research to relate (GD) to the unknown new band. Clues are indeed quite strong to prove that FHT is another side project by GD.

The big twist is, FHT's has put on the photos of the band members, which most definitely are not the pictures of GD's members. Based on the photos there are two members of the band, each wearing shirts with the band's name on it.

December 12, 2007 06:34:46 GMT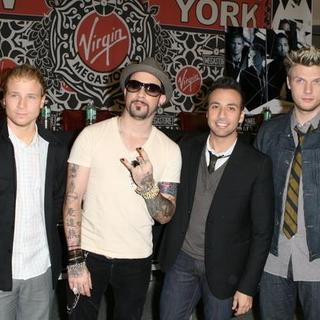 have premiered a video of 'Helpless When She Smiles' on Yahoo! Music today (December 12). Member allegedly was hit by "cow patty" while filming this one.

The black and white clip was filmed on November 15 in Joshua Tree National Park with Bernard Gourley as the director. Gourley previously penned clip of ' 'Mein' and will soon release another work for 's 'Paper Planes'.

December 12, 2007 05:13:42 GMT

Trying a new approach to keep it fresh, are planning to drop one-off singles that won't be released with an album. The four-piece that had just dropped '' as their second album in April this year, are heading to the studio to work on it.

"We've got things written, several new ideas and new songs that are ready to record," drummer Matt Helders told BBC 6Music. "We will do recording early on. We might not necessarily record and then release an album. We might just do little bits at once or (release) singles."

December 12, 2007 04:32:03 GMT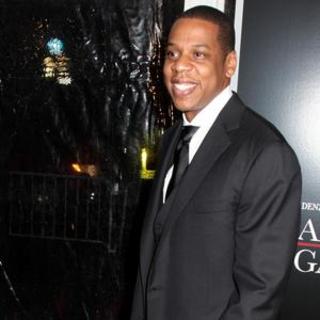 On the heels of the rumor that he will be due to making huge demands, responded to it by simply saying "No". The CEO of the label denied the truth to the accusation that made him look very demanding financially.

In a recent interview with EW.com, the rapper made a statement that as much as he wants "to be compensated for what you do", he also stated that "it's really not about money". He said, "It's really about the future of the music business, and not wasting anyone's time. I don't ever want to sit in a seat just to sit in a seat."

December 12, 2007 03:57:18 GMT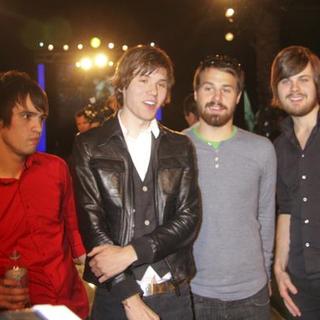 Panic! At the Disco will soon follow up their multi-selling debut '' with a second studio album which details have erupted. To Billboard.com the band revealed that their new materials are a departure from their last record meaning they will be more live show-oriented pieces.

On the basis that 'A Fever You Can't Sweat Out' relied a lot on technology, guitarist Ryan Ross explained, "We just wanted the record to sound like four people playing a song. A lot of the songs are definitely more geared toward playing live; we didn't think about that on the last record."

December 12, 2007 03:30:09 GMT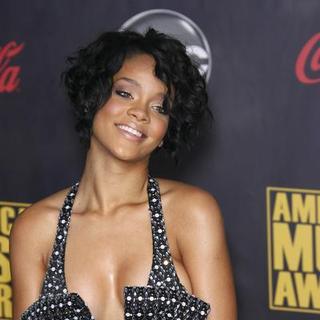 On the roots of her cancelling three dates within the '' tour, has announced the rescheduled dates for two of them. The 'Umbrella' hit maker will appear in Birmingham on December 18 and Nottingham on December 20.

The Bournemouth new date is not yet determined, so is the cause of the cancellation. It was that Rihanna was told by her doctor to rest for the sake of her health. Fans were advised to hold on to their tickets instead of refunding them as rescheduling would most definitely take place.

December 12, 2007 02:58:38 GMT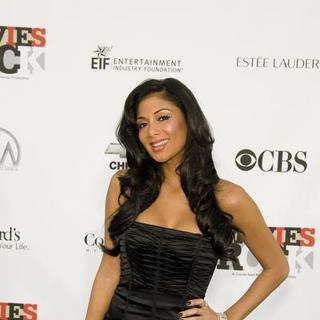 wanted fans to vote for the next single from her debut album '' and the result is finally in. 'Puakenikeni' was the highest voted song in the poll, and rightfully will become the third single after the slow starting 'Whatever U Like' and 'Baby Love'.

As a bonus, the official site added of the single that was originally produced by . Like its predecessors, 'Puakenikeni' is also featuring another artist, and Brick and Lace, a Jamaican R'n'B duo consisting of sisters, Nyanda and Nailah Thourborne are assisting Nicole in this one.

December 12, 2007 02:28:40 GMT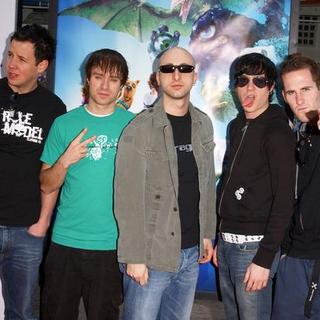 's music video that have been highly advertised on MTV days before its release finally hit the net. The video is for 'When I'm Gone', the Canadian band's first single off the new album.

As previously hinted by the band, celebrity blogger Perez Hilton is making a cameo in the clip. The band flew to Los Angeles back in November to shoot the video.

December 11, 2007 09:55:11 GMT

While still having his title track single on top of the game on Billboard Hot 100 chart, premiered another music video from '', released October 30, 2007.

The rapper released the video of 'What Is It' that features Jamaican rapper and becomes the second single from the album. It currently peaked at #34 on Billboard Rhythmic Top 40.

December 11, 2007 09:29:29 GMT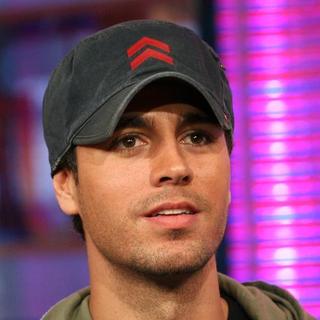 Fans can be quite wild when it comes to being in short distance to the star. closed his '' tour in chaos when a female fan suddenly jumped to the stage and held onto him for dear life.

The performance at Los Angeles' Nokia Theater was highlighted with an impromptu by a crazed fan who managed to grab Enrique's leg and gave the security a hard time in pulling her away. At one point she made her way to the stage and hugged the hunky singer before taking him down.