October 31, 2007 05:50:07 GMT

has revealed the cover art of ' upcoming album. The debut album from the American Idol cycle 6 winner will be self-titled instead of the previously reported 'Madamoiselle'.

Apparently the title 'Madamoiselle' is one of the tracks that appear on the album. Rumor has it that the song will be a collaborative piece between her and either fellow Idol or her favorite singer, .

October 31, 2007 04:50:08 GMT
MTV has given a sneak peek of 's upcoming album ''. The album that will only placed on the shelves next week (November 6), is streamed on MTV's .

'Exclusive' has lifted two singles, 'Wall to Wall' and 'Kiss Kiss', ahead its release. The third single expected to roam the market will be 'With You'. Several other tracks within the album have also been leaked in the recent months.

October 31, 2007 04:24:34 GMT

The alternative rock band have debuted the music video of their new single 'Williamsburg'. The song is the lead single from the band's third studio album '' that was released on Tuesday, October 30.

MTV's TRL premiered the clip on Monday (October 29) and had the band appeared in their studio for a live performance. Shot with the intention to be a social commentary on the Hipster scene, the video gives a satirical lesson straight from the Hipster 101 classroom.

October 30, 2007 06:58:30 GMT

want more "muscle" in their next record. The rock band - that will release on November 13 - said that there will be a work with new producers who will give their upcoming album the energy of playing live.

"I want the next record to have a little more of an edge on it," frontman John Rzeznik told Billboard.com. "I don't want the rough edges taken off so much. The band's gonna play live on it more, not so many overdubs. I want it to sound more like we do live. It's a lot more energy. It's a more aggressive sound."

October 30, 2007 06:26:08 GMT

After six different versions of '', decide to add another one to their list. This time, which could as well be the last, is 'Best Buy CD/DVD Reissue' that is available today (October 30).

The complete edition is topped with 'Inside the Zeitgeist', a DVD featuring 'making-of' documentary of the album, two bonus tracks from previous deluxe edition such as 'Death from Above' and 'Stellar' as well as an exclusive new bonus track 'Ma Belle'.

October 30, 2007 06:12:51 GMT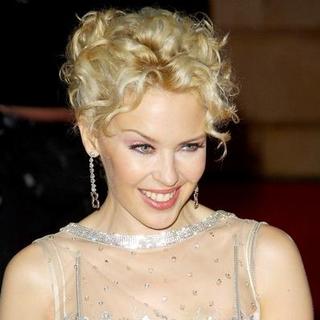 20 years since she set off her career in music industry, is honored with a prestigious British awards. The Australian singer is presented the Music Industry Trust in "recognition of her universally acclaimed status as an icon of pop and style achieved over a 20-year career, which has seen her reinvent, experiment and inspire".

"There is no doubt that of our 15 award recipients to date, Kylie is by far the most glamorous," David Munns, chairman of the awards committee, said. "She deserves this award for her success over 20 years, staying at the top in one of the toughest professions and inspiring millions with her grace, dignity and humanity."

October 29, 2007 09:14:24 GMT

and 's collaborative album will contain another major involvement from equally young and much-demanded singer. 'Slam' is a joint piece that they did with fellow R&B crooner .

'Slam' is among the tracks included in '' that is due December 11. Billboard.com reported that the album will come in both standard 12-track version as well as CD/DVD combo featuring some behind-the-scenes and music videos from their previous respective albums.

October 29, 2007 06:42:49 GMT

A new promotional video for 's '' has been posted on YouTube. The 20 second clip not only reveals the album cover art but also the clean version of his first single, 'Amazing'.

'System' will be released on November 13, sporting a duet with his wife in one of the tracks called 'Wedding Day'. The Grammy-winning singer wrote the piece on the morning he wed the German supermodel.

October 29, 2007 06:12:31 GMT

Former singer, , has covered 's fresh track, '2Hearts'.

The song is the lead single from Minogue's album, '' which will be released in U.S. only on February 12 next year. Kylie's version will be made available via digital download in U.K. on November 5.

October 29, 2007 03:29:30 GMT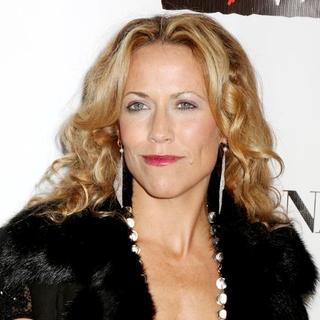 is back on the track to release not only her sixth album but also a compilation of her rarities. Her first studio album in 3 years, '', will be preceded by 'Sheryl Crow Hits & Rarities', according to Undercover.com.au.

Although complete tracklisting is not yet unveiled, it's known that the album will include her hits from movie soundtracks. Among those are 'Sweet Child O' Mine' that appeared in 'Big Daddy' and the Bond movie theme song, 'Tomorrow Never Dies'.

October 29, 2007 02:39:44 GMT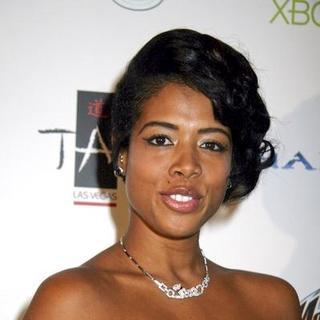 is dropped from Jive Records, Entertainment Weekly reported. The R 'n' B singer who was confirmed working on a new album is said to part ways from the label due to poor sales of her last effort, ''.

"It was a case of being in the ever-shrinking world of the record industry and finding herself on a label she wasn't signed to and without a champion," said Kelis' manager, Jeff Rabhan. "She's a different kind of artist - very image and style-driven. It's either something you get or you don't."

October 27, 2007 07:48:42 GMT

To anticipate the leaks that have been going on in the past few months, will release two versions of his upcoming album ''.

The first version, also called 'Tha Carter III: The Leak', will come on December 18 with tracks that have been out and about throughout this year. The second version which is the official one, will come only on February 12, 2008.

October 27, 2007 07:30:40 GMT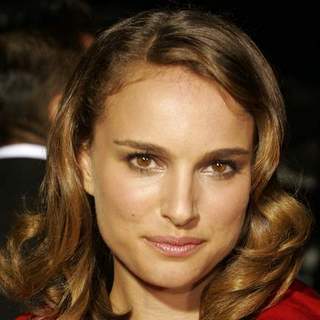 It's no big secret that holds a big passion in music. Although not displaying the interest herself, the actress is finding another platform to express her edginess in this area by compiling a mix-tape called 'Big Change: Songs for FINCA'.

The album is intended for charity and will be sold at $7.99 per copy. Among the musicians featured in her list are the mainstream ones such as and her favorite with no doubt, , as well as the indie acts like and M. Ward.

October 27, 2007 06:56:18 GMT

Alternative rock band will on October 30, release their third studio album ''. The band that come from New Jersey, will begin the chapter of the album with song 'Williamsburg'.

The first single was already posted on their along with 11 other tracks within the album. One particular track that may catch the ear rather familiar would be 'End of the World ', a song utilized as the soundtrack to mega blockbuster movie '' (2007).

October 27, 2007 06:03:57 GMT

Bringing the long hair and shirtless style back on the stage, new comer is giving the re-shakeup rock fans have been dying for. The four-piece band that emerge from Sacramento, C.A. will release their debut album '' on Tuesday, October 30.

Carried with the promising album are catchy songs 'Baby Baby Baby', 'I Wanna Be Your Man' and 'Poison'. received more than 500,000 views in just one day. "The core of this band is heart," said singer/guitarist Michael Grant.