February 02, 2008 05:51:24 GMT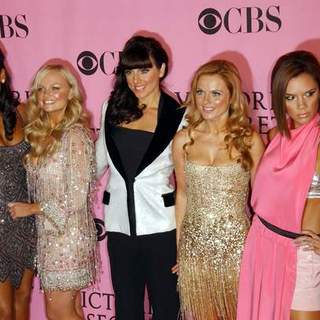 have finally come to a conclusion that they need to spend more time on their personal and family issues. And for that they have cut short their extensive reunion tour, with their latest date being February 26 in Toronto.

In their , , , Melanie Brown, and stated that they will scrap off the Africa, Asia, Australia, and South America leg of the tour which may take until mid year if completed. They reasoned that it is impossible to fit everything with the U.K. and U.S. dates kept growing while at the same time they also have to give commitment to their family.

February 02, 2008 04:25:24 GMT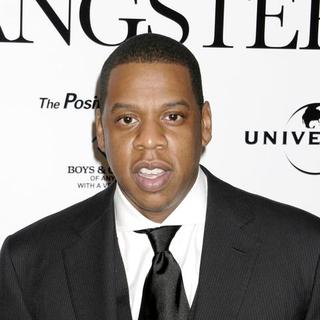 Turns out people took well the hints given by organizer Michael Eavis on this year's Glastonbury Festival. has been confirmed as the headliner for the June event, breaking the tradition by bringing Hip-Hop to the usually Rock and Alternative stage.

Eavis has left people questioning when he that a "black American" from "New York" has been tapped as the main act of the British music event. To BBC Somerset, Eavis said that he wanted to "break with tradition this time and put on something totally different" and by signing Jay-Z he hopes the rapper "will appeal to the young people and under-25s."

February 01, 2008 07:42:09 GMT

Words are circulating that producer Anthony 'L.A.' Reid will conduct an exclusive listening party for 's forthcoming album, "". Reid will host the party in New York on Wednesday, February 6.

"Discipline", the tenth studio album from Jackson, is set to be released on February 26 via Island Def Jam. She has explained the story behind the titling of the album, saying "Well, I guess if I go back to the beginning I see a little girl, 10-years-old, who's appearing on 'Good Times' and sets her own alarm clock to wake up at 5:30 AM in order to be at work by 7."

February 01, 2008 06:35:14 GMT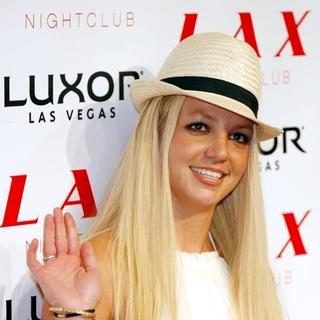 When judges , and Simon Cowell visited Miami, Florida to search for the new American Idol in the seventh cycle, they came across an ex-boyfriend of a famous figure in Hollywood who turned out not disappointing after all.

The former lover of , named Robbie Carrico auditioned in front of the three judges, singing a relatively good rendition of 's "Simple Kind of Man" and went through the first round to go to Hollywood.

February 01, 2008 06:05:22 GMT
Comedian , best known for his father figure role in The Bill Cosby Show, is trying to make things right by delivering a clean rap album. The actor will release a Hip-Hop album called "State of Emergency" that discusses negative issues without profanity.

According to some sources, among the issues which he will rap on are teen pregnancy, drug abuse, Black-on-Black crime, proper parenting and school dropout. There won't be any bad language or words that degrade women, according to AllHipHop.com.

February 01, 2008 04:37:17 GMT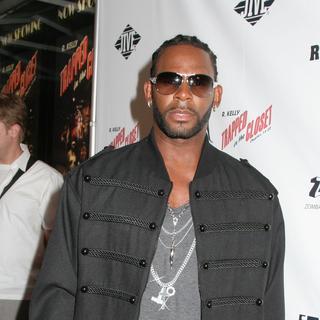 had started off 2008 pretty rough. The R'n'B star who has with ex-supporting act , is now sued by a concert promoter who claimed he failed to show up for a scheduled concert.

A Nevada-based promoter, Royalty Records, filed a lawsuit in an Atlanta District Court, suing Kelly for taking a fee of $120,000 despite not performing at a December 20 gig in Minneapolis. According to TMZ.com, Kelly ditched the show because he had to attend a court hearing in Chicago that day.

February 01, 2008 03:19:27 GMT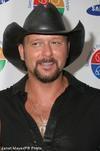 Successful in sharing stage with wife in the high-grossing tour 'Soul2Soul' that wrapped up last year, country singer is flying solo this Summer in support of his eleventh album '' that was released May last year.

McGraw has given the jaunt that is dubbed 'The Live Your Voice' a starter kick on Wednesday, January 30 in a benefit concert in Nashville, but the actual outing will be on May 9 in Tampa, Fla. where and Halfway to Hazard will come as supporting acts. The trek currently is scheduled up to early July but concert promoter Live Nation said that more dates will be added on daily basis.

February 01, 2008 02:50:48 GMT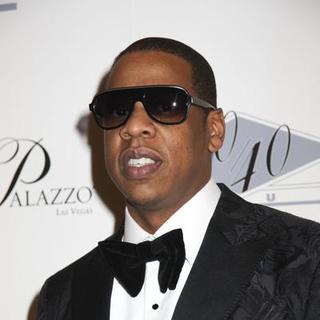 The leak of a song on Wednesday (January 30), allegedly belongs to , has prompted speculations that the rapper will release a new album very soon. The single titled 'Ain't I' is reportedly the first single from Jay-Z's forthcoming album, 'Blueprint 3'.

It was DJ Clue who first introduced the song, saying "New Jay-Z...off that Blueprint 3 baby." It can also be found on Clue's mixtape, 'I Am Legend Part 1'. The song is a -produced which reportedly has been recorded over a year ago. Words are rife that it is a material that Timbaland mentioned before, about to go to his album 'Timbaland Presents Shock Value' but did not make the cut.

February 01, 2008 02:19:33 GMT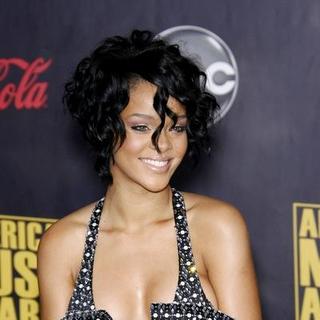 has already begun the work of her fourth set, the follow up to her successful latest effort, ''. According to MTV News, the Barbados singer is in the studio working on the album and rumor has it, the album should have been in stores this November.

The news came in line with the announcement of Rihanna as 's supporting act in his 'Glow in the Dark Tour'. She will be accompanied by and trio N.E.R.D. in supporting West in the tour which dates are not yet determined.

January 31, 2008 09:41:55 GMT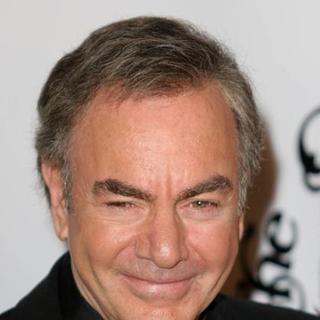 Confirmed headliner for this year's Glastonbury Festival is rock singer . According to Q4music.com, Diamond will take the prestigious Pyramid stage on Sunday, June 29.

The site also revealed that duo will also be there to perform at the festival that takes place at Worthy Farm, Pilton, Somerset, again on June 27 to 29. Unconfirmed act which has been brought up are veteran singer and reggae artist . The latter had listed his tour schedule, including a stop at the British festival.

January 31, 2008 09:13:02 GMT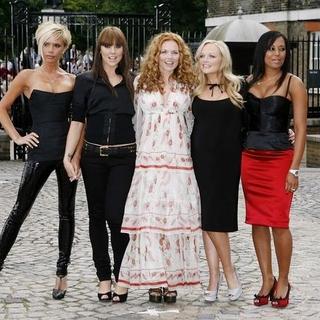 experienced a stage mishap on Wednesday night (January 30) that turned out favorable for them. The audio blew up when they performed in the Boston concert but they kept singing, proving wrong long-time speculations that they lip-sync their songs.

The five-piece were singing 'Spice Up Your Life' as the last piece of that night. There was a confetti show throughout the second half of the song and at one point a confetti opened up with a blow, and the audio was suddenly gone. The girls professionally kept their poise and went on singing until the end of the song.

January 31, 2008 07:30:14 GMT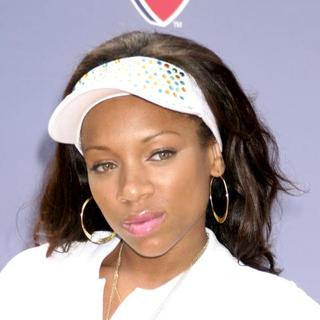 's music video that was shot earlier this month in Miami, Florida has finally arrived. The clip is for the remix of her third single 'Shawty Get Loose', off '' that features and .

The futuristic clip, bears almost resemblance to and 's , was directed by renown director R. Malcolm Jones. It was premiered on BET's Access Granted and will receive another premiere on Yahoo! Music today (January 31).

January 31, 2008 07:01:15 GMT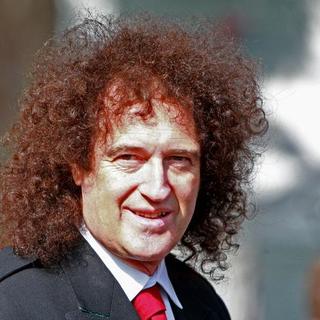 Apart from working on a new album with his band Queen + Paul Rodgers, 's guitarist Brian May is spending more time with Ben Elton to write the follow up to their already-running musical production, 'We Will Rock You'.

Elton who penned the original screenplay, will be back as the scriptwriter to the sequel of West End musical while May is supplying the musical scores. On his May wrote, "We have been talking about it for a long time, now Ben has supplied us with a fabulous script the train is rolling! Watch out!" No schedule yet on when the play will open.

January 31, 2008 06:12:50 GMT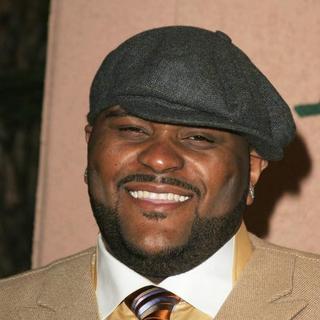 American Idol graduate has filed a lawsuit against a Dallas based concert promoter for breach of contract. Peachez Inc., the name of the marketing company, may have to pay the singer a $ 45,000 compensation should he wins the case.

Although details and comments from both camps have not yet been released, TMZ.com who was the first to report, have acquired . It was filed in New York Supreme Court on Monday January 28.

January 31, 2008 04:54:24 GMT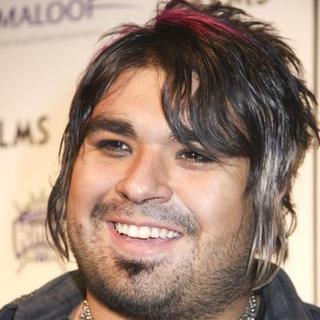 Previously announced as taking only a break to "clean his act up", 's drummer Dave Buckner officially leaves the band as revealed by frontman Jacoby Shaddix on the band's MySpace on Monday, January 28.

"We are going through a lot of changes right now... Change is good - it keeps things fresh," Shaddix wrote. "For y'all that don't know, we had to split with Dave, our drummer. It was one of the hardest things we have ever had to do. He's taking this time to get his life together. We are still friends and still talk on a regular basis."