January 31, 2008 03:18:03 GMT
On Wednesday, January 30, it was made official that Max Rafferty is no longer part of the rock band anymore. The bassist who had left the band once due to "illness", is leaving for good this time.

The three remaining members of the band will go on with their new album release and a tour which will be supported by a member of their fellow Brighton musician. "Dan Logan, bassist with local Brighton band Cat the Dog will be filling in for the short term," the band said in a statement.

January 31, 2008 02:31:29 GMT

Rapper released the second music video from his upcoming album, ''. Although not yet confirmed as the second single, '300 Brolic' which is produced by 's The Hitmen has received its music video premiere.

His friends at Terror Squad are featured on the clip that also inserts some frames on war and 'unclean' streets. '300 Brolic' has been deemed as one of the "gangster" tracks in Joe's album, in which he raps "I am a professional / I will cut your testicles".

January 31, 2008 02:08:36 GMT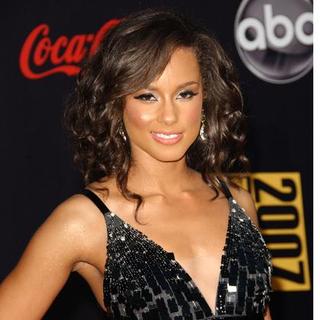 As the fateful night approaches, 50th Annual Grammy Awards have added more and more artists slated to take the stage. , , and a number of other performers are lined up to highlight the February 10 event.

Cast of '', a musical movie that incorporates 34 compositions written by members of , and 'The Beatles LOVE by Cirque du Soleil' will also go up to the stage to give a special tribute to the Fab Four.

January 30, 2008 08:33:02 GMT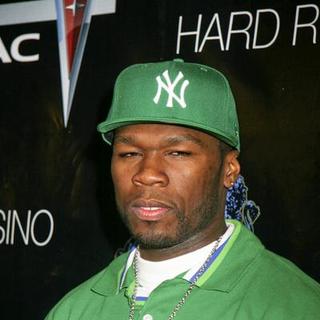 has reportedly taken control over 's musical career by banning her from doing a collaboration with Cash Money Records artists. Ciara who is rumored to be dating 50 was due to work on a project with rapper who happens to be in Cash, but 50 has allegedly taken action against it.

An insider told MediaTakeOut.com that "Nobody affiliated with 50 Cent can be affiliated with his enemy." 50 has been long known to be feuding with several rap artists including Cash Money's Baby and . His anger towards the New Orleans label, was triggered by 's departure from his label G-Unit and Buck's decision to join Cash instead.

January 30, 2008 06:58:45 GMT

The bits and pieces of pictures on 's have been put together, revealing the supporting acts for his upcoming tour.

As , and N.E.R.D. will join him in the 'Glow in the Dark Tour' and too has been added to the list. Others like and Consequence are not listed, leading to speculations that they are merely rumored acts.

January 30, 2008 06:33:24 GMT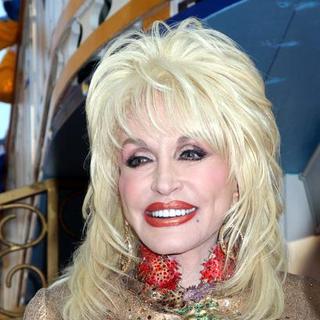 Country singer and her label Dolly Records have signed a major deal with INgrooves to distribute her albums worldwide digitally, and her upcoming album '' will be the first venture. The deal is part of Parton's attempts to be innovative in creating connection with her fans through the sale of her albums.

"When we started Dolly Records we knew we had to be cutting edge as well as put out great music," Parton said. "After looking at the choices in digital distribution, INgrooves was the perfect partner for our first release. They had tons of experience and were flexible enough to work with a crazy country girl like me and I know we'll have a ball making waves in the digital world."

January 30, 2008 06:02:32 GMT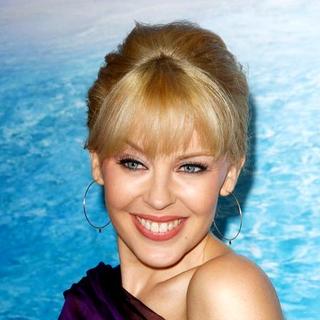 releases two music videos from her '' album at relatively the same time. After first putting 'In My Arms' for worldwide view, the pop diva has exclusively given the world premiere of 'Wow' for gossip blog Perez Hilton.com.

The video of 'In My Arms' employs a futuristic look and 'in-the-box' concept and similarly, 'Wow' video also takes on colorful shots complete with symmetrical lines. The latter will also be premiered on U.K.'s 'Channel 4' at 11:00 P.M. today (January 30). Both are reportedly directed by Melina Matsoukas and filmed in Los Angeles, California.

January 30, 2008 04:57:06 GMT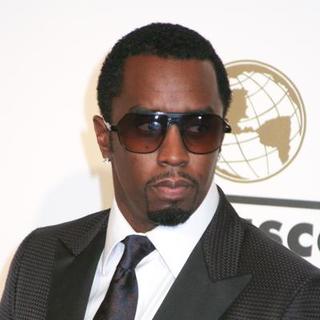 has appointed a new president for his label, Bad Boy Records. Harve Pierre, a former intern of the rapper who had joined Bad Boy since its establishment in 1993, has been promoted to the top position on Tuesday, January 29.

Pierre started off as Diddy's assistant and the executive producer of 50 Bad Boy albums plus five other projects with RCA Records, according to Variety.com. He has since worked his way up to become the executive VP/General Manager/VP of A&R.

January 30, 2008 04:35:45 GMT

While that from planned to drum in 's reunion tour, it has turned vice versa. The bassist of the British band, John Paul Jones will join Grohl's band in their scheduled performance at 50th Grammy Awards next month.

Foo Fighters will play their single 'The Pretender', which is also nominated at the event, and backed up with Jones and a number of amateur musicians. was opened for unsigned instrumentalists to submit their demo video on YouTube where its winners will get a chance to perform with Foo Fighters at the February 10 night.

January 30, 2008 04:11:17 GMT

and Walt Disney Studios will take on a rather new approach in music video production, combining two Elliott's songs 'Ching-a-Ling' and 'Shake Your Pom Pom' in a single 3-D video. It will be premiered on MTV on Monday, February 4 during the 'TRL' show, and 3-D glasses will be distributed beforehand through various promotions.

On the idea itself, Glen Lajeski, Disney's executive for music, creative and marketing said, "It was a perfect fit. Missy always wanted to do a 3-D music video, and Disney has done a lot of movies in 3-D."

January 30, 2008 03:35:45 GMT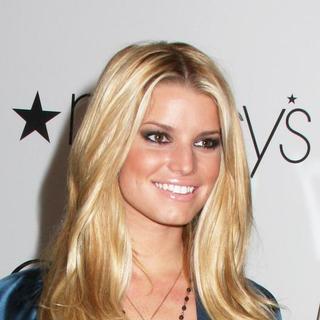 A duet between and may have been denied, but the denial was valid for a studio recording only. The pair who have been dating for sometime, took the microphones in Hollywood, on Monday (January 28) and thrilled the audience with an impromptu rocking duet.

Simpson and the American football star pleased the crowd at tribute group Metal Skool's weekly showcase at Key Club when they sang Journey's '80s song 'Don't Stop Believin'', backed by the home band. Simpson reportedly took the stage first before Romo's name were chanted by the people to join her on stage.

January 30, 2008 02:59:44 GMT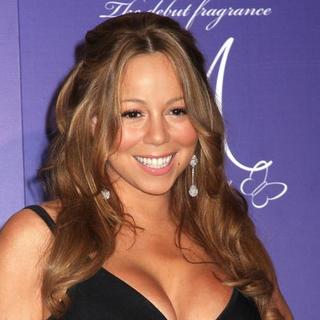 Just a day after it was reported that 's first single won't take impact on the radio this week, further reports suggest that the single is further pushed to mid-February. All Access updated its New Releases list and cited that the single will only receive airplay on February 12.

The song, that was originally scheduled to be released on January 29, will now roam on Top 40/Mainstream and Top 40/Rhythmic-Crossover radio outlets on the new date. However on the other side, it is now known which song will be made the lead single from the album.

January 30, 2008 02:23:05 GMT
has released several hints on his official blog, KanyeUniverseCity.com regarding his upcoming tour to support his multi platinum album, ''. Presented in slashed pictures are the details on who will support him and the name of the tour.

Under the subtitle "Get Ready!", Kanye posted several pictures that indicate he will bring along and N.E.R.D. on the tour dubbed 'Glow in the Dark'. Dates are not yet revealed but expected to be outed soon. For more on the pictures log on to .

January 29, 2008 09:33:07 GMT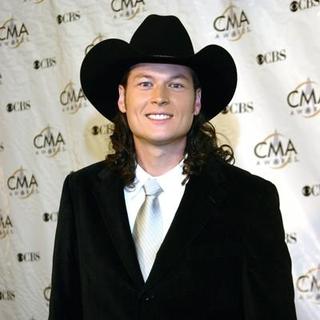 Country singer has decided to add the list of people covering 's 2005 hit 'Home'. Shelton who had it with a taste of country will release his rendition on February 5, according to CMT.com.

In Shelton's version, there won't be a solo voice for his alleged singer girlfriend, , also contributed in the background voice. The song will be attached to the re-release of his fourth studio album '' which date is still determined.

January 29, 2008 09:12:37 GMT

The official second single from 's '' album has received its music video premiere. The video for 'Always Be' was filmed back on January 5 and a preview of it was uploaded on the band's official site and official YouTube account weeks later.

'Always Be' has received radio airplay although no digital and single release have been scheduled. It has entered Modern Rock chart at #22 despite its status as airplay only.