February 13, 2008 03:45:39 GMT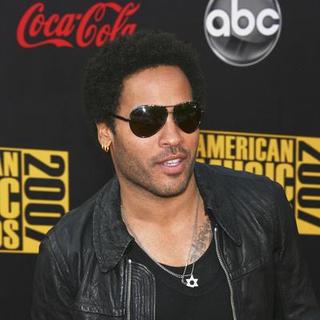 Due to his hospitalization on Tuesday, February 12, is forced to postpone all the arranged dates of his European tour. The singer was admitted to Miami's Mount Sinai Hospital due to bronchitis stemming from a flu and respiratory tract infection that he had gotten since mid-January.

His album "" was released last week on February 5 and he was due to serve the first tour date in London next Monday, February 18. The jaunt was supposed to stretch through the end of March. His spokeswoman, Carleen Donovan announced that the dates will be rescheduled as soon as possible.

February 13, 2008 03:15:16 GMT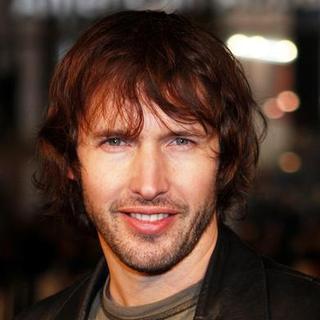 has moved on with the third single from his sophomore effort, "". The British singer chose "Carry You Home" as the follow up to "1973" and "Same Mistake".

"Carry You Home" will be available for download on March 10 and can be purchased physically on March 17. Blunt has premiered its music video in advance, in black and white theme.

February 13, 2008 02:57:36 GMT

have begun mapping out plans to promote their latest release, "" by announcing a North American tour that will begin in May. The rock band will finally hit the road for the first time in two years on May 5 in West Palm Beach, Fla.

So far eight dates have been confirmed to include stops in Atlanta, Houston and Dallas. After that the band will head to Europe to play there for a month before coming back to the States for a number of performances in Los Angeles, New York, Boston and many more which dates are not yet announced.

February 13, 2008 02:23:48 GMT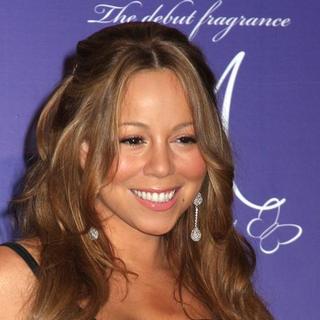 has made some changes in her upcoming release. Instead of sticking with the old title, Carey has decided to change the eleventh album's name from "That Chick" to "". She has also pushed the release date from April 1 to April 15.

The first single from the album, "Touch My Body" has been released on radio outlets yesterday (February 12) and . The single which will be released physically on February 19 was produced by Tricky Stewart and , the latter was responsible for 's Grammy-winning single "Umbrella".

February 12, 2008 07:23:14 GMT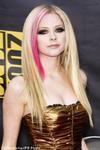 is ready to rock the stage in her upcoming tour because her latest release is made for live actions. "The Best Damn Tour" that will support the album "" promises big and energetic stage acts from the Canadian singer.

"My inspiration for this record, a lot of it came from the live show and knowing what kind of songs I wanted to play live," Lavigne said in a teleconference. "I wanted to play fast, fun songs. I love playing songs like 'Sk8er Boi' onstage because the crowd just reacts, and I love it when everyone is freaking out and jumping."

February 12, 2008 06:18:50 GMT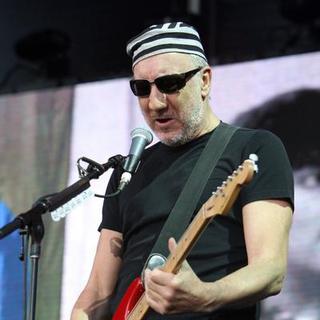 Rock duo have begun the long hours at the studio to record their twelfth studio album that follows up the 2006 released "". Guitarist Pete Townshend and vocalist Roger Daltrey as stated on their official site, will work with producer T-Bone Burnett to revisit old sound.

"I am hoping to come up with some songs for a more conventional Who record," Townshend wrote on . He admitted that Burnett is an "old friend" who will help them in the new studio album. The plan is to go back as far as "", their 1973 album that went platinum in U.S.

February 12, 2008 04:54:53 GMT

Despite being left by last year, EMI that own the right to the band's catalog are still gaining momentum from the band's work. The label will release a greatest hits that will coincide with the band's tour this Summer.

"They're planning to do a greatest hits for April, May to coincide with our tour," guitarist Ed O'Brien confirmed to TV presenter Strombo. "That's an interesting one. We won't be doing any promotion for that, obviously."

February 12, 2008 04:33:30 GMT

is getting some assistance from in her new record which is deemed a comeback after her rehab stint. Confirming the news to E! during 50th Grammy Awards red carpet, Ne-Yo said that he will contribute upbeat tunes for the album.

"That is true," the singer who won Contemporary R'n'B Album that night said. "I'm in the studio right now doing stuff with her. She has a hot voice. I think she's one of these people who, when she's focused, she can do anything."

February 12, 2008 04:10:28 GMT

Despite earning the most awards at 50th Grammys held on Sunday, February 10, 's win receives criticism from singer who says the "Rehab" singer doesn't deserve it. Cole who was made one of the presenters that night, thinks that it sends a bad message to youth that she won.

"I don't think she should have won," Cole said in a statement. "I think it sends a bad message to our young people who are trying to get into this business, the ones who are trying to do it right and really trying to keep themselves together. We have to stop rewarding bad behavior."

February 12, 2008 03:33:47 GMT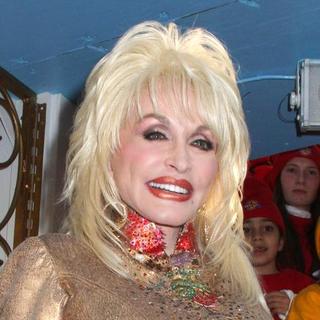 has to cancel her U.S. tour in promotion of her latest album "" after she hurt her back. The jaunt was due to begin February 28 in Minneapolis but because she was ordered by doctor to rest, she will reschedule it for dates in April or May.

On the postponement, the country singer released a statement saying "I know I have been breaking my neck and bending over backwards trying to get my new 'Backwoods Barbie' CD and world tour together, but I didn't mean to hurt myself doing it!"

February 12, 2008 03:06:39 GMT

The video of 's new single called "Single Again" was premiered on Yahoo! Videos yesterday (February 11). The music video also received its debut on MTV's TRL and BET's 106 & Park on the same day.

The video was shot back in December in Miami with director Billy Woodruff (, ). Before its premiere, Trina posted some frames of the videos on her MySpace, showing her dressed in wedding gown. There was a contest for fans to make a cameo in the clip and two winners had been selected through public votes.

February 12, 2008 02:44:51 GMT
During the 50th Grammys after party that was hosted by Entertainment Weekly, premiered his music video for "Flashing Lights" that has been much-awaited. The video was played on a large wall via projector in front of a crowd that include fellow celebrities such as , , , , , and many more.

Just before playing the video West said as quoted by MTV.com, "I feel like a brand-new artist that just signed yesterday. Every piece of the video is me, what I represent now." He co-directed the video with renown director Spike Jonze and has reportedly been in German to shoot the video.

February 12, 2008 02:19:56 GMT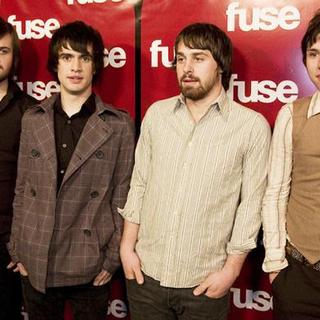 MTV premiered the first music video from Panic! At the Disco's sophomore effort. The clip for "Nine in the Afternoon" was debuted on Sunday, February 10 while the band were due to attend the Grammys at Los Angeles' Staples Center. It was also made the fresh clip for TRL the next day.

This would be the clip that the band described in an interview with MTV as "Sgt. Pepper's-meets-ice-fishing". The extras are dressed in different periods of times and a marching band wear a banner with the words "" to it, the title to their second album. Shane Drake who penned the band's previous videos like "But It's Better If You Do" and "I Write Sins Not Tragedies", also directed this video.

February 11, 2008 08:46:52 GMT

's very first album "" will be re-packaged by Island Records in accordance to the series of the band's albums reissues. The record that was originally released in 1980 and failed to chart, will be put in shelves on May 20.

The remastered version will be accompanied by a bonus CD and followed with a back catalog according to Gigwise.com. 'Boy' is a Steve Lillywhite-produced album that spawned a moderately successful single titled "I Will Follow" which is still included in the band's live tour setlists until today.

February 11, 2008 05:51:20 GMT

is continuing his investigation on the amount Death Row Records owe him for the unpaid royalties. On Tuesday, February 5, the producer slash rapper has requested to acquire documents from the label through U.S. Bankruptcy Court.

According to a press release, the documents will help Dre whose real name is Andre Young to determine how much Death Row owe him in royalties since his 1992 solo album, "" was released under the label. Dre, for a fact, had filed several lawsuits over the years with the last in August 2007 claiming he was the rightful owner to the albums right after the label lost its control through a court decision.