August 14, 2007 03:11:37 GMT

With the addition of Eddie Van Halen's 16-year-old son Wolfgang on bass, the veteran rockers of are set to bring their set in new spirit and full throttle. , the band announced a comeback that is brought on streets in a 25-dates tour with fronting.

"This is not a reunion. This is a whole new band," Roth said. "It is totally blowing our minds and I think it will yours, too," guitarist Eddie Van Halen added. "It's better than it's ever been." The 'new' band has been rehearsing for the last four months and Roth said that the formation created sound that is "better than it has ever been".

August 13, 2007 06:48:47 GMT

Another record post ' death will be released later this year. After 2006's 'The Ultimate Luther Vandross', a box set containing four-CD collection of his greatest hits, rare recordings and unreleased tracks will be dropped in October.

Among collaborators in the record called '' are , , , and . The duets with Sinatra and Knowles are those that have never been released before.

August 13, 2007 06:10:59 GMT

, who recently collapsed out of drug overdose, has promised that she will get back to work today (August 13). Speaking on her incident, the British import claimed that she will be fit enough to go on with V Festival, scheduled on August 18-19.

After discharged from the London's hospital, Winehouse has been recovering at Four Season Hotel in Hook where she described the feeling of passing out the other day. "I never want to feel that way again," she said. "It was just crazy - one of the most terrifying moments of my life. I've scared myself this time. I was all over the place. I know things have got to change. I have to sort myself out."

August 13, 2007 04:34:42 GMT
Samsung AT&T Summer Krush, although free, may not be as exciting as before. The main headliner has backed out from the festival with undisclosed reason, creating a confusion.

It was that the rock band was to appear on the August 13 night at The Music Box, Los Angeles with , , , , among others. But on contrary to the report that took organizers as the source, the band's official website said that it was false.

August 13, 2007 04:00:59 GMT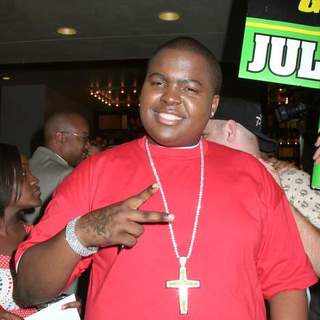 has sung about 'girls' again, but this time they are not 'beautiful' but metaphorically 'big'. The Jamaican rapper is featured on the remix of aka Fergie's 'Big Girls Don't Cry', sporting his answers to Fergie's misery.

If Fergie said "But I've got to get a move on with my life/ Its time to be a big girl now/ And big girls don't cry", Sean mends the story saying "Let me know big girls don't cry/ But please let me explain/ Let's sit down work things out/ Before you go on your way". The song was produced by renowned producer J.R. Rotem and made the official remix.

August 13, 2007 03:15:11 GMT

are less than three months away from releasing their new album, and they still haven't found the perfect name for it. But progress has continually been made, approximately 11 or 12 songs are expected to make the cut and member said that they are up to putting final touches.

"We are just putting the finishing touches on it and it sounds incredible," Carter said. "We didn't needed to cut that many because I think that we're back into our rhythm of what the group is about. I felt like '', the last album we did, was basically an experimental album in the sense that we'd been away for four years. We were just trying to find out niche again and I think now we're back in that pocket."

August 13, 2007 02:39:16 GMT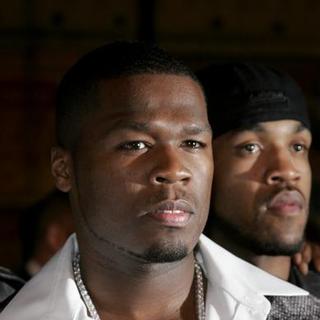 believes that his upcoming record will beat 's in terms of numbers and he's willing to put his solo music career at stake. '' is either to take over West's '' or else it will be the second last album he wrote for himself.

The rapper insists on keeping the date of his album release (September 11) which in coincidence is also West's. The chart battle went on with an offer to debate on national television and now to put a bet on it.

August 10, 2007 09:05:00 GMT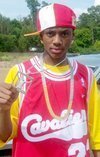 's 'Crank That Soulja Boy' music video has been premiered on Yahoo! today (August 10). Surprisingly the yahoo premiere turned out to be the second, after 106 & Park: BET's Top 10 Live held the right to first play on August 9.

With the video airing on the BET video countdown show, Soulja wrote a blog on his MySpace to encourage fans to keep voting for his debut video. Log on to to start voting and keep it at #1

August 10, 2007 08:13:06 GMT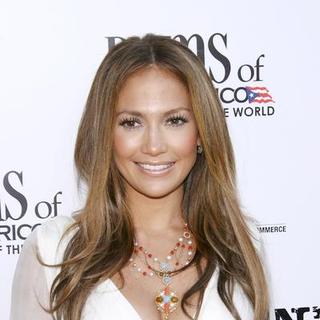 After releasing disco-fused 'Hold It, Don't Drop It' as first single in Europe, is ready to release a different first single in North America. More subtle 'Do It Well' will be released to Urban radio stations on August 21.

'Do It Well', taken from Lopez's upcoming English album '', was written by Ryan Tedder and has the dance, electro-driven vibe that she had back in 1999's ''. Lopez told MTV.com that she will shoot the music video for this song on August 16 and 17.

August 10, 2007 07:30:03 GMT

U.S. act are leading the nominations of 2007 Kerrang! Awards with four nods. The band will go head to head with British metal group at top nominations including Best Single and Best Album.

MCR's 'Welcome to the Black Parade' will battle in the Best Single category with Shikari's 'Sorry, You're Not a Winner'. Both are also tied against each other for Best Album for '' and '' respectively.

August 10, 2007 06:45:34 GMT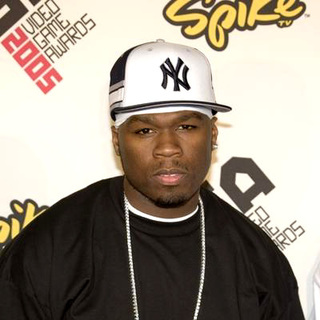 Barely a week after the premiere of his 'Ayo Technology' music video, had another music video plus audio of another song leaked online. This, apparently was not coming from 50's decision nor his management because the rapper went extremely mad at his G-Units office.

On Thursday morning, August 9 an audio version of 50's collaboration with called 'Follow My Lead' had found its way online. Later on that day, the video also streamed on websharing sites. It was reported that 50 immediately took 'action' by storming to his label's office, smashed a plasma TV, threw his cell phone through a glass window and said that he's taking a vacation.

August 10, 2007 06:19:29 GMT

AT&T Inc. is not to take the blame of censorship on 's critic regarding U.S. first man George Bush. The telephone company claimed that they hired an outside company to monitor profanity streaming through their 'BlueRoom'.

The Pearl Jam frontman shouted "George Bush, leave this world alone" and "George Bush find yourself another home" during a Chicago concert that was part of Lollapalooza Festival. The re-broadcast of the show on BlueRoom was later missing the two lines.

August 10, 2007 05:21:04 GMT

Still with uncertain release date, 's 13th studio album is being postponed again to next spring, announced the band's label Geffen. The album that is planned to be a double pack is reported unfinished.

"The album got pushed to 2008, more like an April/May release. Robert is still recording," a spokeswoman from Geffen said on Thursday (August 9) in reference to frontman Robert Smith. The follow up to 2004's self-titled album was initially slated for this May but was postponed to October, presumably because Robert had difficulty in writing the lyrics, as he stated last year.

August 10, 2007 04:41:55 GMT

who was admitted to London's University College Hospital on Tuesday (August 7) and discharged a few hours later is now in doubt to continue her V Festival gig in London that is scheduled on August 18-19. The problem is, she was not merely "exhausted".

It is suspected that Winehouse suffered from drug overdose. During the treatment, it was reported that the singer was given a shot of adrenaline and had her stomach pumped.

August 09, 2007 07:33:41 GMT

A brand new act that will give a strong competition in rock tally is on the way. , previously known as Renata, has been promoting their upcoming release '' on tour and has now debuted the video of first single 'Pictures of You'.

Made with a concept, the video are like pieces stuck together, moving from dark to light."Pictures of you, pictures of me remind us all of what we could have been" said frontman Kurtis John on the idea behind the video.