January 18, 2008 03:58:10 GMT
Consider it a slip of tongue but has insisted that he was merely being honest when he said that his former 'school' American Idol is "in a state of decline". He claimed the statement that was made during interview with RollingStones.com was taken only in parts and eventually misinterpreted his opinion.

On his official blog, the singer who fronts rock band wrote, "It's so sad that when you're asked something and you answer honestly ... you're made out to be the bad guy." He also went on explaining that he did mention "good things" about the show in the same interview, emphasizing that he "was a struggling artist for 11 years that never got any respect or notoriety so know that I'm eternally grateful for the opportunity that 'Idol' gave me. And that's where my comments came from."

January 18, 2008 03:12:19 GMT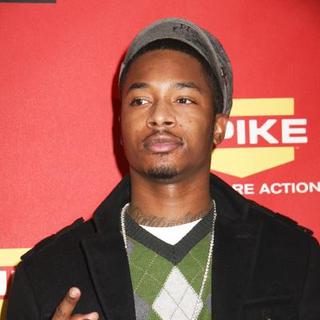 sat next to his once-rival to talk about their latest project, a collaboration called 'Gimme Dat'. The single, which is the second from Chingy's Disturbing Tha Peace release '', is featuring Ludacris and . All three of them have just shot the video in Los Angeles.

"We figured we'd move forward and reunite," Chingy said. "We need more unity." The rapper left DTP in 2004 due to a dispute with Ludacris, the CEO in charge at that time, over royalties. Chingy then moved to Capitol Records and released two more records '' and '' before rubbing off with the new label as well.

January 18, 2008 02:21:56 GMT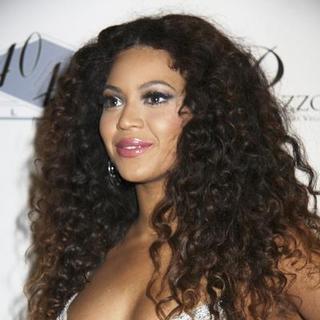 has uttered her intention to perform at the 50th Grammy Awards ceremony despite the fact that the event may not take off after all. In a released statement, Beyonce's father slash manager, Matthew Knowles, confirmed that his daughter and his other artists are pro the gala.

The writers strike has threatened the show to shut down and several artists like , , and many more reportedly agreed to this in support of Writers Guild of America. However, a couple of others decided to take side with the Recording Academy that owns the Grammys.

January 17, 2008 09:00:43 GMT

U.S. rock bands, and will headline a music festival held in U.K. territories this May. The acts will share duties at Give It a Name Festival which is held during a two-days course.

On May 10, Paramore will headline the show at London's Earl Court while 30 Seconds Mars which is fronted by actor will play Sheffield Arena. The next day they will switch venue and play with their respective supporting acts.

January 17, 2008 08:34:16 GMT

falsely predicted the demand of their first gig after releasing ''. The band who announced a surprise free gig in a London shop was forced to move the tiny venue to a larger one after legions of fans turned up at the first scene.

The band promised free tickets to their show for the first 200 people turning up at Spitalfields's Rough Trade East Records in London on Wednesday, January 16. When more than the quota showed up and crowded the lane, police officers warned the band's camp to shut it down, but the band anticipated it by moving the show to nearby 93 Feet East venue.

January 17, 2008 08:05:00 GMT

The constant flow of reports regarding EMI losing its artists have been updated with the biggest name so far, . The legendary band are slated to release their new album '' through EMI's rival Universal Music.

It was reported that they decided to make the new arrangement because that consequently leads them to doubt the future of the album should it remains to be under EMI. However, a rep from EMI confirmed that the Stones did secure a contract with Universal to release the album in March but are not signing for further deals with the label.

January 17, 2008 07:26:53 GMT

announced that their sixth studio album will be titled ''. This record would be the first from the band with full self-production.

The band said that this album will be "definitely weird" and more atmospheric than their last effort, '' that peaked at #10 on Billboard Hot 200. They had changed the style of recording their albums to make them faster in completing this piece. If previously they e-mailed parts of songs to each other, frontman Chino Moreno revealed that "this time, we were all together and that really helped."

January 17, 2008 06:39:34 GMT

The relationship between EMI and its artist is getting complicated. The label is now reportedly planning to ship Williams' 2006 album '' to China to be used as pavement and street lights.

The album that saw the singer's departure from pop to dance/electro, was deemed a flop in the market as being compared to his previous releases. It was speculated as a lack of promotion from EMI for the album received little ads, no supporting tour and little interviews.

January 17, 2008 06:04:51 GMT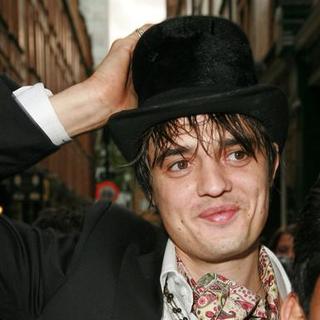 has taken sometime off from his band, , to work on his solo album, NME reported. The album which will be his debut as a solo act, received the production of Jake Fior and will be released later this year.

"It's going really, really well," Doherty told Nme.com. "I like working with Jake a lot, we gel well. All the groundwork for the album is done and I've given Jake all my new songs - I'd say it was just over half recorded so far."

January 17, 2008 04:45:25 GMT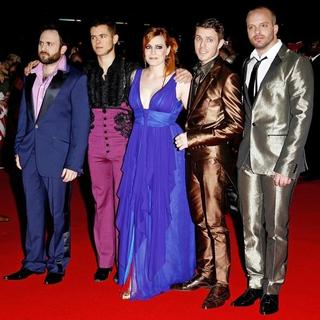 Glam rock group have started the long hours in the studio to follow up their BRITS-nominated album '' (2006). The band, that have vowed to dedicate two straight years for this new album, have reached the writing level but not yet the arranging.

"It's poppy and since there's no arrangement yet, all of our writing is just piano and my voice. As it take shape, it's gonna even take on more of a style," frontman Jake Shears told Spinner.com. In total there are 15 "really dancy" numbers ready to be polished and one cover of an "obscure song".

January 17, 2008 04:04:59 GMT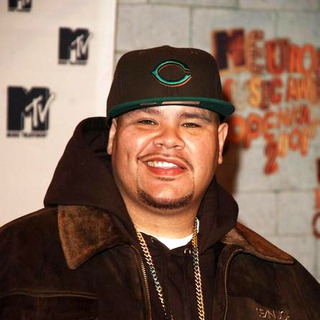 has revealed details on his new album, '', which is due March 11 via Imperial. Apart from labeling it a street banger, the Grammy-nominated rapper said that it will be "gangster".

The 37-year-old who had earned a street cred through his music, said to Billboard.com, "'Elephant in the Room' is a gangster rap album - rap being the room and the elephant being me. Fat Joe's been doing it for 15 years and he still doesn't get his just due."

January 17, 2008 03:30:09 GMT

will not drop her fourth album any sooner for its release schedule has been pushed back two months further. '' that was previously set for February 12 release, is pushed to April 1, the same day will release their highly-anticipated '' album.

The album has spawned a lead single called 'Single Again' which music video will be premiered anytime soon. She shot it back in December 2007 in Miami with director Billy Woodruff. A behind the scene footage of the video shooting has been circulating on-line and can be seen .

January 17, 2008 03:01:55 GMT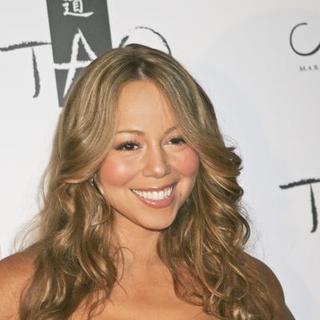 Discopop.co.uk reported that 's new album will be titled 'That Chick' instead of the previously reported 'Sweet Soul Odyssey'. The eleventh studio album is expected to be released in April via Def Jam.

One of the album's producers, L.A. Reid previewed in London, the 10 tracks that will go to the album. Apart from the featuring 'Migrate', there are others like 'Bye Bye', 'Touch My Body' and 'Lovin' You Long Time'. The producer also said that he plans to release six singles from the album.

January 17, 2008 02:26:20 GMT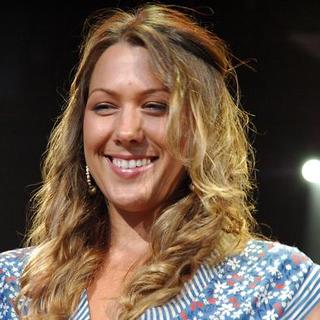 On the vein of her highly-successful single, 'Bubbly', released another single called 'Realize' from her debut album, ''. The folk singer has now premiered the music video for the second single on MTV.

'Realize' has entered the Billboard Hot 100 chart and peaked at #104. Caillat who released 'Coco' in July 2007 has been rather slow in spawning singles after 'Bubbly', but she did release a Christmas single called 'Mistletoe' that was posted on her and was quick to receive many hits. It also peaked at #75 on Billboard Hot 100.

January 16, 2008 09:27:20 GMT
has slammed back the false reports that said she did a lip-synch while serving a concert in Mexico last weekend. A rep admitted it was a technical fault but denied that Duff was merely mouthing her lyrics.

"She was not lip-synching," the rep explained. "It was faulty equipment. There was no sound coming out, but she was singing." The rep further explained that Duff was using the local sound equipment on that day rather than relying on her own gear.