March 08, 2008 03:34:56 GMT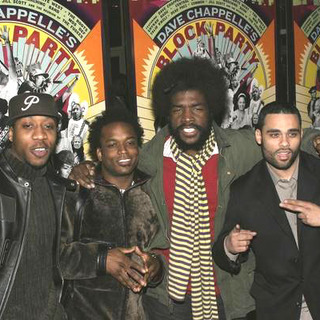 , Grammy Award-winning Hip-Hop group will soon be back with their tenth studio album entitled "". And in advance of the street release, they have premiered the video for its single "Get Busy" that features Dice Raw, Peedi Crakk & DJ Jazzy Jeff.

The video that was directed by Rik Cordero (Memphis Bleek, ), is the second release from the group in the past seven days. On February 29, the seven-piece have released the music video for "75 Bars", another track included in the forthcoming album.

March 08, 2008 03:08:54 GMT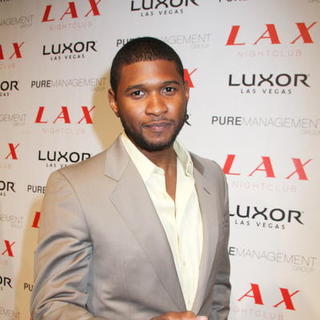 One of the arguably most anticipated albums in the past few years will be released this mid-year under the title "". whose single "Love in This Club" dethrones the long reigning champion single "Low" by , will release his album in four years sometime this June.

"Love in This Club" has been confirmed to be the first single from the album which would follow up the 2004 Grammy-winning album "". The single made the third largest jump on Billboard Hot 100 chart's 50 years of history by leaping from #51 straight to #1. A music video for it will be shot in Atlanta next week.

March 08, 2008 02:42:24 GMT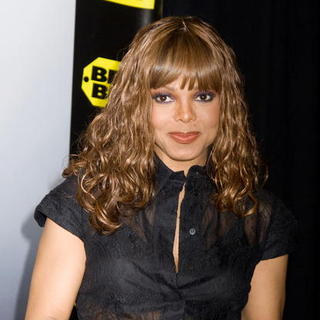 With her "" album out and comfortably sitting at #1 on Billboard Hot 200 chart, Janet Jackson is ready to map out tour in support of it. The singer will be ready to launch the "big" jaunt in mid-September with dates in American territories first and the rest of the world after that.

"We're talking about America first," Jackson told Billboard.com, "but I think we're going all over. I think I'm going to go back to Australia, back to Africa, obviously go to Asia, go to Europe for sure." Apt to her first single "Feedback", Jackson plans this tour to be an upbeat one with lots of energy flowing. "I'll probably tweak things from the last stage and stuff I had prepared for everyone," Jackson said on taking ideas from her unused concepts that were meant to support her 2006 album "".

March 08, 2008 02:17:18 GMT

, has on Thursday, March 6 posted two pictures from his upcoming music video. The Grammy-winning rapper will release "Homecoming" as the fifth single from his 2007 album "" and he already has a video taped for it which will be released "soon".

Three black and white pictures are posted on West's official blog , two of it show West outdoor and the other one is from who is the featured vocal in the song. "Homecoming" the single has been put on for download sales in U.K. and will be released as a physical single worldwide.

March 06, 2008 09:19:45 GMT

Baton Rogue rapper has premiered the music video of his new single "I Miss You" that features . The song is taken as the second single from his recent release "".

The clip is directed by Edwin Decena who had penned 's "Let's Get This Paper", 's "Never" and ' "Shawty". It was shot in Brooklyn, New York, featuring Webbie as a rich but very busy star who doesn't get to meet his girlfriend often.

March 06, 2008 04:14:42 GMT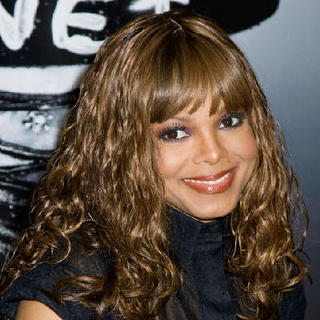 Island Records have released a new Saam Farahmand-directed video from for her song "Rock With U". The video which can be found on the label's is for the second single lifted from Janet's recently-released album, "".

According to an intern's post on the Island Records page, Janet will also shoot the music video for her third single "LUV". The intern claimed that the shooting has entered its pre-production phase. "LUV" that was produced by Rodney Jerkins has entered the Billboard Hot R'n'B Songs chart at #34

March 06, 2008 03:47:30 GMT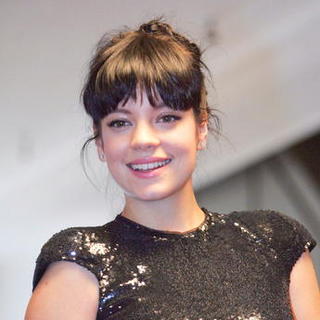 is behind the schedule to release her second album and therefore is canceling a scheduled slot at Isle of Wight Festival. Organizers of the music and art event are pretty disappointed towards her decision to pull back but refuse to replace her with another act.

Organizer John Giddings reckons that Allen and her camp may face some troubles that they snub people's chance to see her perform. "I think the poor girl has got a few problems," he said. "I didn't book a record, I booked an artist. I read in the tabloids a load of different reasons (for the cancellation). Unfortunately this country has developed some great new girl singer-songwriters, but they seem to be having a few problems don't they?"

March 06, 2008 03:23:15 GMT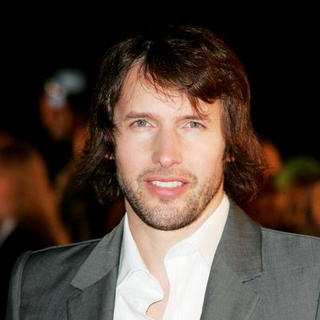 Linda Perry, one of the people behind 's big-selling album "" has sued Warner Music Group for not paying royalties for her songwriting credit. Perry, represented by her record company, Custard, filed a lawsuit against WMG and its label imprint, Atlantic Records that distributed the album starting from 2004.

Perry's lawsuit that was filed on Tuesday, February 4 in a Manhattan court, claimed a breach of contract where she is supposed to receive million of dollars in royalties. The suit is now not only seeking the royalties to be paid but also a punitive damage costing $5 million.

March 06, 2008 02:52:05 GMT

It was between two things when 's video for "Run" was the end of last month. The first music video out of the duo's new album "" may have hit the channels and circulated over the sites, but it has been confirmed that it needs some reconstruction in order to be run on MTV.

The clip that was previously denied as having failed Harding Test, will be kept out of rotation on the music channel because it has a strobe effects that can set off seizures on the minute two and above. The duo hope that they will rework on the particular frame and have it released normally on MTV.

March 06, 2008 02:26:50 GMT
moves on rather fast with his latest record, "", that he has pulled the second single out of it plus premiered its music video. The selected one to follow up "Sensual Seduction" aka "Sexual Eruption" in its explicit version is, "Neva Have 2 Worry" feat. Uncle Chucc.

The video was directed by Rik Cordero who is famous for penning videos for , and other Hip-Hop artists. The clip is particularly a long one because it runs well over seven and a half minutes.

March 05, 2008 09:32:46 GMT
Due to the popularity of her "Umbrella" dance, and her management have banned her fans from bringing umbrellas to her concerts in U.K. The singer who is rumored to be dating , put the reason for the audience's safety in case somebody's trying to imitate her movement.

Rihanna is afraid that people will follow her dance that includes swirling the umbrella when she sings the hit song on the stage. The ban was unveiled on Monday, March 3 when she made an appearance in Aberdeen, Scotland following several incidents prior to that. Some concertgoers reportedly were left injured in a number of umbrella-related incidents during her recent European tour.

March 05, 2008 08:22:37 GMT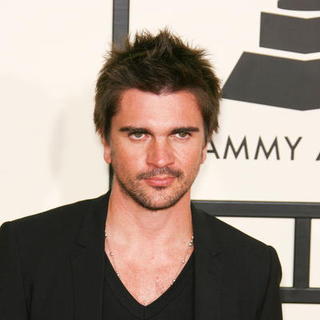 Colombian singer has premiered a music video for his latest single, "Gotas de Agua Dulce" on Yahoo! Music. The song which is translated "Drops of Sweet Water" in English, is the title to the second single from his 2007 album "".

The track has entered U.S. Billboard Latin Tracks at #19 and quickly moved up to #1 in February. It is the follow up to his single "Me Enamora" that also peaked at #1 on the same chart.

March 05, 2008 08:02:46 GMT

Often outspoken singer caused a controversy when she performed in China and chanted "Tibet! Tibet!" during her final set "Declare Independence". The Icelandic singer appeared at Shanghai International Gymnastic Center on March 2 as a mean to promote her latest album "" but caused political controversy instead.

Her chanting of "Tibet" is taken as a favor for independence for the region. China has ruled Tibet since 1951, and talk of independence is taboo. While the occupation of Tibet remains controversial, most Chinese see the region as an integral part of China.

March 05, 2008 06:05:01 GMT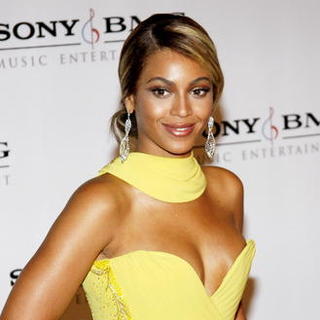 There have been rumors abuzz that and are holding a huge birthday party for their daughter Suri who turns two on April 18. New report brought up by MediaTakeOut.com said that will be made a performer at the party.

One of the agenda in the star-studded party is to have DJ as the entertainer. Ronson for one thing, was the DJ at their wedding back in November 2006 A source spilled, "Suri is going through a phase at the moment where she loves to dance so they thought it would be ideal for Mark to DJ - Suri can bop away and the adults can enjoy it too."

March 05, 2008 04:53:14 GMT

Two big acts from two different genres will take over U.K. this June in a Projekt Revolution tour date. A one-off show has been scheduled to have and headlining a show at Milton Keynes Bowl on June 29. Both acts are expected to make a collaboration for they had previously worked together on album "".

Projekt Revolution which is created by the rock band is brought for the first time to the U.K. venue. It usually features Linkin Park touring along with other headlining acts, but the full U.K. line-ups are still expected to be announced. Tickets for the show will go on sale on Friday, March 7 at 9 A.M., pricing at 45 pounds.