April 15, 2008 09:08:19 GMT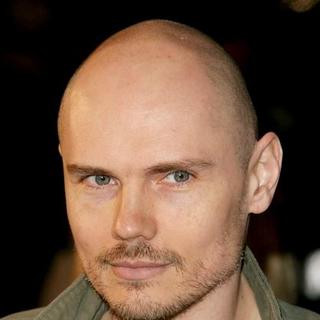 On Monday, April 14 it was announced that will be inducted to Hollywood's RockWalk for their credibility in music field. Their induction ceremony will take place at the Hollywood Guitar Center on April 23 at noon. They are also scheduled to make a performance outside the store.

The band's remaining members vocalist and guitarist Jimmy Chamberlin reportedly will be present during the ceremony to press their hands on the prepared cement. The molded handprints would later be put alongside those by other rock icons like , , , , , and .

April 15, 2008 07:34:04 GMT
Although the single "Birthday Girl" has been dropped from ' new set, a video is still made for the -featuring song. The Hip-Hop band,however, refused to appear in the video and instead hired porn star Sasha Grey to be the titular character. Rik Cordero directed the clip.

"Birthday Girl" was eliminated from their April 29 album "" due to its idea that differs from the rest of the album's tracks. The band wanted to keep the political essence of the CD. Member ?uestlove explained, "It was just sticking out like a sore thumb. Initially it was going to kick-start the record ... but then that didn't work. Then we were going to have a 'halftime' thing where it was gonna come in the middle of the record as a break from the political thing, but that didn't work, either." The single is available on iTunes.

April 15, 2008 06:53:34 GMT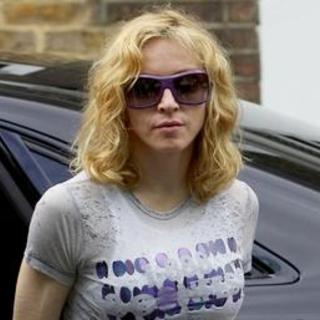 has made up a plan to perform live for the first time in support of her upcoming release "". The "Take a Bow" singer has booked a performing slot at New York's Roseland Ballroom on April 30 and she has a specific plan for this concert which is dubbed by Warner Bros as "historic event".

True to her nature in breaking the traditional ways, Madonna prefers to have her fans queuing up in front of the venue to get the tickets rather than purchasing it on-line. She, however, will also broadcast the concert on the web live and simultaneously in several sites for U.S. users only. The footage will then be available outside the States on May 15.

April 15, 2008 06:14:52 GMT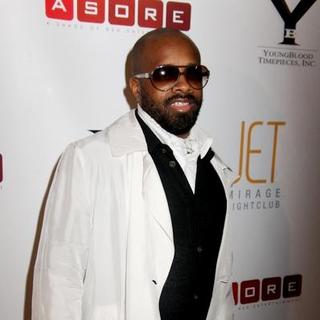 has on Thursday, April 10 posted a video blogging that reveals his recording session with , and . The footage was taken while they are in the studio to work on Usher's upcoming album "".

In an interview earlier this month, Usher said that Jay-Z and his rumored wife will appear together in his new album. Dupri meanwhile, has been long confirmed to be one of the producers in the album.

April 15, 2008 04:53:30 GMT

will be one of the guest stars at this year's BMI Unsigned Urban Showcase which will be held this Thursday, April 24. The event will see a competition among four unsigned artists who will showcase their talents in front of a panel of judges comprised of music industry icons.

More than 300 music acts have entered the contest earlier this year but only four made it through to the final. Contending for the prize this year are MC Jarren Benton from Atlanta, R 'n' B singer Brandon Hines from New York, genre transformers Holly Weerd from Atlanta, and rapper Trimm also from Atlanta.

April 15, 2008 04:03:42 GMT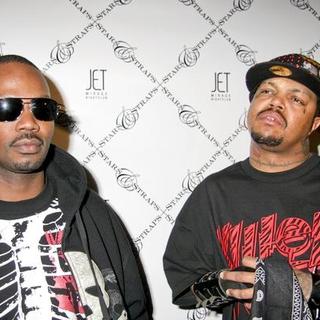 have released a new video for the first single off their upcoming album "". The rap group who is now down to only two members Juicy J and DJ Paul, have premiered the video of "I'd Rather" that features .

"Last 2 Walk" is their frequently-delayed ninth studio album which original schedule this year is in April. They have now set a new date which is June 24, via Hypnotize Minds/Columbia Records. With the new date, the set will have to face competitions from 's "Lock and Load", 's "" and 's "".

April 15, 2008 03:15:57 GMT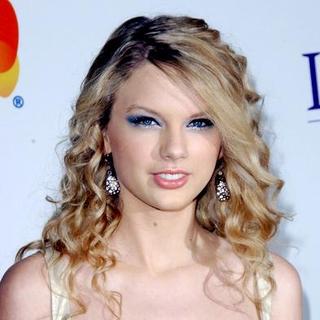 The top prize at the 2008 CMT Music Awards finally was announced. Video of the Year was rightfully taken by 's "Our Song" video that was directed by Trey Fanjoy. With the win, she has beat out strong contenders including , and . The teen singer has won Female Video of the Year earlier that night through the same work.

On accepting the prize the joyful singer said, "I want to thank everybody on MySpace - all the people who have made fan sites for me. I don't have a fan club, so you guys have done so much for me. I can't even believe this right now." The nominees of the category was narrowed down to mere four at the beginning of the show with fans being able to log on-line and vote for their favorite.

April 15, 2008 02:34:33 GMT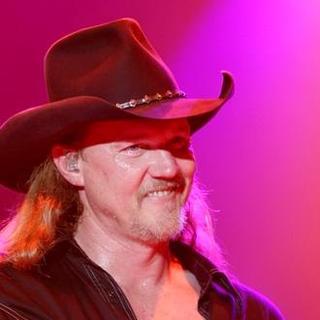 The 2008 CMT Music Awards has just handed the Male Music Video of the Year nod to for his song "I Got My Game On". The country event which is hosted by and her dad is already halfway through finishing the announcement of its winners and is expected to announce the coveted Video of the Year soon.

The event is held on Monday, April 14 at Curb Event Center in Belmont University and broadcast live on CMT at 8 P.M.. It had been announced in the beginning of the show that the final four nominees for Video of the Year are 's "Don't Blink", 's "Online", 's "Our Song", and 's "Stay".

April 14, 2008 09:33:02 GMT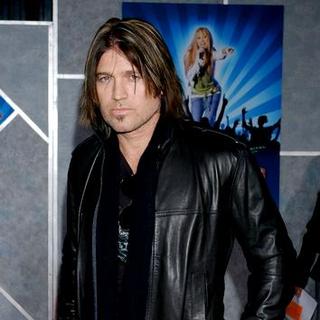 In an interview with TVGuide.com, country star stated that he is working on some songs for his daughter's movie, "Hannah Montana", plus writing for his studio album too. The father of teen star said that he will write some scores for the 2009 film and actually perform them himself.

Billy is also a cast in the feature movie, playing Miley's on-screen dad. When asked by TVGuide whether they have started the filming, Billy said "No, we're in preproduction. I'm writing some songs for the movie. And I'm writing and recording for my new album. Last week, I cut a song called "Real Gone," from the Cars soundtrack. It's a real smoker. And then I wrote a song two weeks ago called "Back to Tennessee."

April 14, 2008 08:30:09 GMT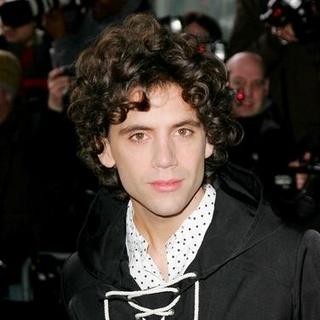 The Sun reported that is taking a counter attack against a Belgian songstress, also named Mika, who filed a lawsuit against him last year over similarity of their names. The "Lollipop" singer and his record label, Universal Music are suing the lesser known Mika who claimed that she registered the stage name in 1980s.

The famous Mika is seeking a 20,000 pound sterling damage in compensation of her filing a "provocative and reckless lawsuit". No further details have been unveiled other than the whispers that the Belgian Mika who lost in the first battle, has announced that she plans to file a counterclaim at a civil court in Brussels.

April 14, 2008 07:35:08 GMT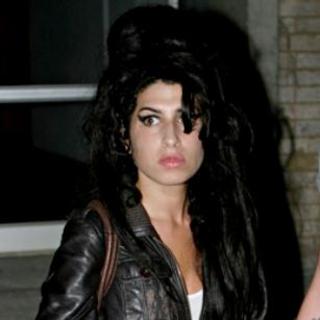 is experiencing a major set back after her third studio album is scheduled to be delayed and her appearance in U.S. has been axed. The British import, also famous for her erratic behavior, has been singled out of a charity event in New York on May 5 with a reason from the organizers that they have "moved on from her".

Organizers of Metropolitan Museum of Art's annual Costume Institute gala said that she is no longer part of the show even though she's been granted a business visa to enter the States following a denial earlier this year. A spokesman for the gala told Daily Mail, "She was asked if she would be interested, and she was considered, but then we moved on from her."

April 14, 2008 06:34:08 GMT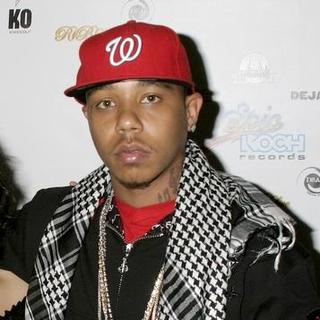 Another fresh video has been released by , a rapper who will soon release his debut album under a joint venture by Koch and Epic Records. Berg has recently premiered a video for "Do That There" and he is now releasing another for his single "What It Do" featuring J.F.K..

Like "Do That", "What It" is also slated to be included in his upcoming album, "" along with another track called "One Night". The set is expected to be released on July 1, featuring guest appearances by , , , , , , and .

April 14, 2008 04:53:34 GMT

Animal rights come as a priority for . The rock band, which is fronted by , has canceled a concert at Cheyenne Frontier Days, Wyoming which is scheduled for July 18 after realizing that making a performance at the rodeo venue will contradict Thomas' mission statement.

Thomas' bandmates are pro to his decision and issued a statement on the band's official site. They said, "Regrettably, Matchbox Twenty will not be able to perform at Cheyenne Frontier Days on July, 18th. After careful consideration, it was decided that participating in this event would directly contradict the mission statement of SIDEWALK ANGELS FOUNDATION, our non profit organization."

April 14, 2008 03:10:03 GMT

With the delay of 's "" came a new fresh single which has not been leaked before from the set. A song called "Lisa Marie" has circulated on-line, allegedly is a new addition for the much-delayed album.

"Lisa Marie" is a rap song, allegedly written for an adult star who uses the stage name Lisa Marie. Wayne rapped inside that Lisa who said that she's "a model" encourages him to write a song about her and this would be the result.

April 14, 2008 02:42:26 GMT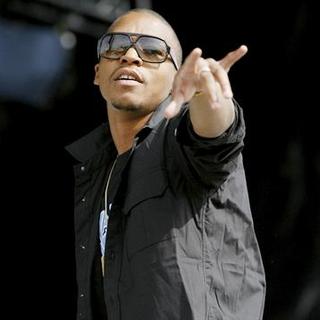 has generously posted his new video for single "Paris, Tokyo" on his official YouTube account. The song is the fourth single from his 2007 album, "" and probably the last from the set before he puts up another album titled "LupEnd" this year.

The video is employing a 1940s theme where the rapper hops on a classic train and at one point rides a camel. Lupe will embark on a tour, supporting and accompanied by and beginning this Wednesday, April 16 in Seattle. Kanye has given a into the concept and the stage of this tour which will be dubbed "Glow in the Dark Tour Ignited by Absolut 100".