January 15, 2008 06:37:18 GMT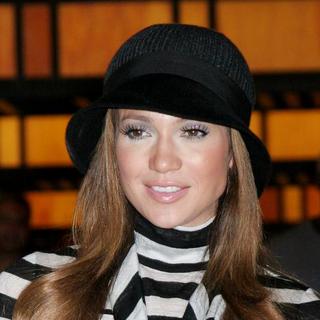 The subject is still cloudy but one definite thing is that has parted ways with her manager, Irving Azoff. It is still unclear on who decides to take the action first.

Azoff, who also managed , and allegedly called it quit when he had a heated argument over the phone with Lopez. It was claimed that Azoff said Lopez is hard to manage and "unprofessional" before decided to leave her. There were also reports that Azoff issued a letter that contains "blunt terms" on why the deal between him and Lopez was off.

January 15, 2008 06:10:06 GMT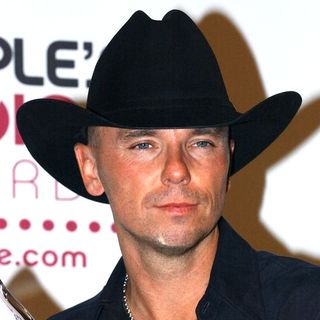 The dates of 's 'Poets & Pirates' tour have been mapped out. It will begin April 26 in Columbia, S.C. and visit other 13 venues which are mostly stadiums.

The tour will support his album '' that was released in September 2007 and debuted at #3 on Billboard Hot 200. He will be supported by and several other notable country musicians such as , , , , and Sammy Hagar.

January 15, 2008 04:29:26 GMT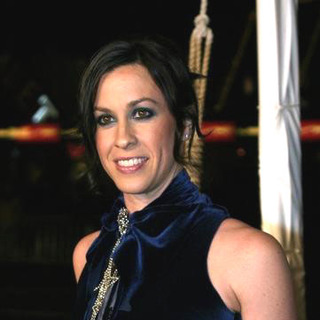 Laying out the launch of her seventh album one at a time, has outed the first video of the album which will be titled ''. Although the video has been premiered for public view, the song is not yet confirmed as the lead single from the album.

The song was first made a contestant at 2007 Elevate Music Festival that was held at Los Angeles' Kodak Theater on September 15. Since the festival's purpose is to create music videos, documentaries and others, Morissette created the music video within reportedly, two days.

January 15, 2008 03:56:18 GMT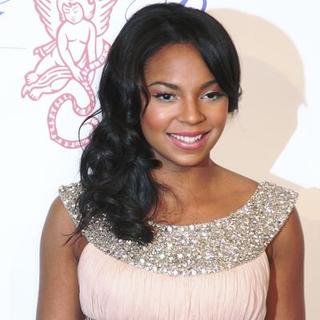 Previously only in snippets, a full version of 's new song has been leaked. The piano-driven 'The Way That I Love You' is allegedly to be included in her much-delayed album, '', and possibly will make it as the next single off the album.

The song had been showcased by the R'n'B singer during her concerts last year and it soon leaked on the Internet in December 2007. It is produced by L.T. Hutton who reportedly confirmed that the song will be the lead single from the album.

January 15, 2008 03:26:21 GMT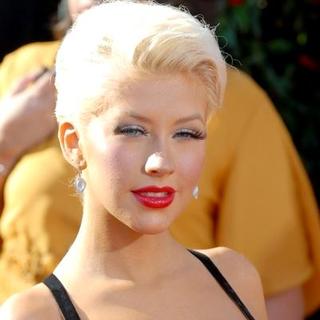 In the celebration of her giving birth to a healthy baby boy named Max on Saturday, January 12, has posted a never-before -seen music video titled 'Save Me From Myself' that contains a real footage of her wedding to Jordan Bratman.

Along with the video, the pop singer also posted on her a message to clarify how "dear" the video is for her. The post read: "In honor of our love for each other and our growing family, I have put together a special video for the song "Save Me From Myself" off my Back to Basics album. This video is very dear to me as it includes actual footage from our personal wedding video!"

January 15, 2008 02:47:31 GMT

BRIT Awards, the so-called Grammys for British music scene have unearthed the names who will potentially win a trophy or two for their work in previous years. In the lead for the British category are , and . Meanwhile, the International school is dominated by bands like and as well as a solo act, .

Each of the three British acts receive four nods. Take That whose 2006 comeback album, '' only comes to full eligibility this year, are competing for British Band, British album for 'Beautiful World', British Live Act and British Single for 'Shine'.

January 12, 2008 07:26:50 GMT

EMI will release classic collections from and Anne Murray titled 'Olivia's Live Hits' and 'Anne Murray Duets: Friends & Legends' respectively. Both albums will be released simultaneously on January 15.

Olivia's album will include the recording of her popular hits such as 'Xanadu', 'You're the One I Want' and many more that were performed at Sydney Opera House back in March 2006. The CD that includes seven #1s, will also be tagged with a DVD titled 'Olivia Newton-John And The Sydney Symphony (Live At The Sydney Opera House) that showcases 27 of her hits and favorites spanning more than four decades.

January 12, 2008 06:54:03 GMT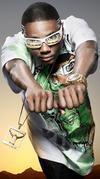 Fame apparently takes its toll on . The rapper who has been accused of stealing a stage name and impregnating a 19-year-old girl is now hit with a plagiarism issue.

A rapper group named The Ohio Boyz claimed that Soulja Boy ripped one of the songs that they posted on their called 'Swag' and "changed da beat up a lil". They told Bellerstatus.net that Soulja visited their page and posted a comment saying how he liked the song. "He had basically tweaked the beat and had the exact hook on (his version)," the Ohio Boyz said. "We've had the song on our page for months."

January 12, 2008 06:09:50 GMT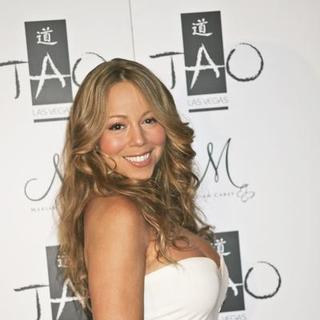 As , will drop two new singles before February and one of them has been scheduled. stated on their site that a single will take impact on Top 40/Mainstream radio stations on Tuesday, January 22.

Regarding which single will be made the first one from her new album, reports are circulating that it is still determined between which she performed at TAO club on New Year's Eve and another one which is called 'I'm That Chick You Like'. Her fan sites also mentioned other possibilities such as 'Heat' and 'Touch My Body'.

January 12, 2008 05:07:22 GMT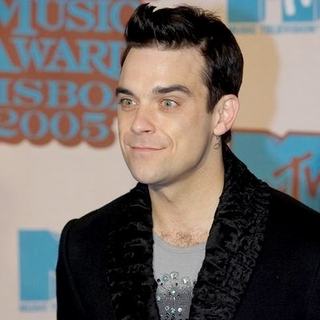 who earlier this week, has announced his break from touring and producing a new album in 2008, launches another move that will make him stays really low this year. The pop singer has threatened to pull the plug with EMI that suppose to release his new album this September.

"The question is, 'Should Robbie deliver the new album he is due to release to EMI?' We have to say the answer is 'No'," Williams' manager Tim Clark told The Times. "We have no idea how EMI will market and promote the album. They do not have anyone in the digital sphere capable of doing the job required. All we know is they are going to decimate their staff. EMI can sue or pay up his contract. Robbie needs to know what services EMI can provide to an artist of his standing."

January 12, 2008 04:22:09 GMT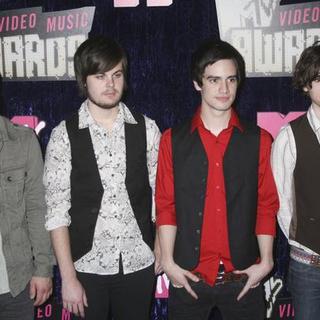 Panic! At the Disco have axed the exclamation mark on their stage name, a rep for the band said. The rock act that now want to be acknowledged as simply Panic at the Disco, confirmed the alteration and explained why during the launch of their sprawling 45 date Honda Civic Tour in Torrance, California.

Telling MTV News, guitarist Ryan Ross said, "At least for me, it got a little bit annoying to try to write that every time you're typing the name. It was never part of the name to us. ... People started writing it, and then it ended up in more and more things like that, so there it was. When we started doing new promo stuff for this album, we just told everyone not to use it anymore."

January 12, 2008 03:53:11 GMT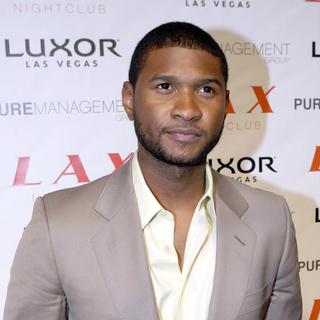 News on the release of 's next album after the highly-acclaimed '' have been running up and down in the last three years and the latest update comes from the album's producer, . The record in most probability will come out later this year.

Explaining on the frequent delay Dupri said, "He has been taking a pretty long time to put it out, but I think he's ready now. The last couple times I've been around (him), you could tell he's got the bug to hurry up and put this record out. He wants to get back out here and give the people that. He's got that itch."

January 12, 2008 03:30:54 GMT
Previously assumed got stuck in her sophomore effort, model turns singer finally drops the news on the album which is not yet titled. Billboard.com reported that the album will arrive May 20 via 's Bad Boy Records.

On the difference to her debut set, Cassie said of the new album, "I guess I grew up a lot but I'm still in essence the same person. Lots has changed in my life, stuff that has made me think about things differently. I'm more vulnerable and you can hear my vocals better this time around. There's real emotion and a much realer connection with my fans."

January 12, 2008 03:09:50 GMT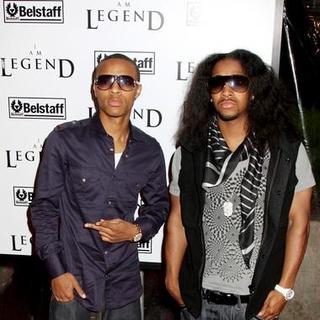 ABC hit TV series 'Ugly Betty' tapped and to make cameos on its January 3, 2008 episode and the part has been brought on-line. Both music icons appeared as themselves in the episode which is called 'Zero Worship'.

In the episode, Bow Wow who appeared longer than Omarion, got stuck in the elevator with the central character Betty, played by , and he had a deep conversation with her before another character, Amanda, opened the stopped lift door. He then, in another frame, performed with Omarion, singing while 'unusual' models including Betty straddling on the runaway.

January 11, 2008 09:52:49 GMT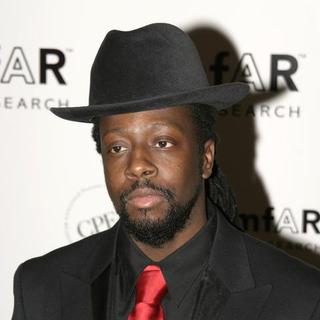 A copyright infringement case has hit former star, , after a song from his latest album, '', is claimed to sample another song without permission.

A track from Jean's sixth studio album called 'Welcome to the East' allegedly samples a 1995 song by Blahzay Blahzy titled 'Danger' but did not credit it. One of the group members, Blahz, filed the lawsuit in Manhattan U.S. District Court. Beside Jean, Sony BMG is also named in the lawsuit and both parties are expected to receive litigation papers this week.