September 26, 2007 09:38:48 GMT

will release his new album on December 4 instead of November 6, according to Billboards.com. The former Fugees singer also spilled out collaborators and results expected from the new album.

'' will include guests artists like , , , , , , and 's Serj Tankian. Along with newcomer Niia, Akon and T.I. have been featured in the singer's first single 'Sweetest Thing (Dollar Bill)' that was released to radio outlets on August 14.

September 26, 2007 08:50:19 GMT

once again sold their reunion tickets in a matter of minutes. The British rock band are now adding two more shows after selling the within 15 minutes last weekend.

NME.com reported that the extra dates would be November 12 at Brixton Academy and November 17 at Manchester MEN Arena. Mark the date, tickets for the new shows will go on sale September 28 at 9 a.m.

September 26, 2007 08:08:06 GMT
Words have it that will hold a spectacular world tour in celebration of her ripe age. The iconic pop queen will turn 50 on August 16 next year and is busy lining up plans for the big tour.

New York Post reported that the jaunt will be aptly called 'Madonna at 50'. There has been no press release regarding this but if it's proven true, then it would be the tour to support her new album which is expected to be released this November.

September 26, 2007 07:54:36 GMT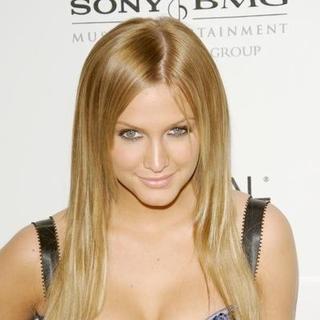 Her album may have been pushed to December, but is still on full gear to promote the third studio album. Four new promotional pictures for the not-yet-titled album have surfaced on the Internet.

The photos were taken by Ben Watts who have also captured stills of aka Fergie and .

September 26, 2007 07:32:34 GMT

With many bands announcing reformation, rumors are rife that now is considering to do the same. Member Rachel Stevens who launched a solo career after the group disbanded in 2003 won't rule out that a reunion may happen in near future.

Speaking at Vodaphone Music Awards Stevens said, "Pardon the pun, but bring it all back. We're all still in touch."

September 26, 2007 07:08:01 GMT

The Top 5 category nominees of 13th Annual Inspirational Country Music Awards have been announced. Some notable names gracing the list include , , , , and duo Blue County.

All the six artists above are competing each other for the category Mainstream Country Artist of the Year. McBride will face Nichols once again in the 'Video of the Year' and other musicians like Emerson Drive, and Jamie O'Neal.

September 26, 2007 06:39:39 GMT

Refusing the term 'back', assures fans that an album that will follow 'Confessions' (2004), is on the way. "I'm working on my album. It'll be out, I'm not sure when," the R&B singer said in a phone interview.

It was previously reported that his album would be titled 'Regret' and is coming out this November, but there has been no official confirmation to this. One thing for sure, he has been working on the album with producer , , and among others.

September 26, 2007 06:03:59 GMT

A deluxe set of 's latest album '' will be released on November 6. Not only it's a special edition but the package is also limited release.

Included in the edition are the original CD containing the 15 tracks including hit 'Potential Breakup Song', a bonus DVD with the duo's My Super Sweet 16 & 18 Birthday Party Review, My Super Sweet 16 & 18 Birthday Party, Sisterhood TV Show, and also MTV Cribs.

September 25, 2007 09:29:17 GMT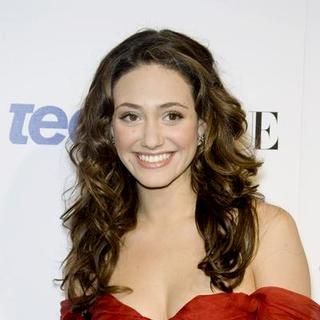 When she's off singing in the opera, is humming pop tunes in her new album. The singer slash actress has debuted a fresh music video for her first single 'Slow Me Down'.

A contrast to her subtle popular 'Phantom of the Opera' role, Emmy displayed a sexy side in the new video. In her own words, Emmy described the clip's concept as "different speeds because the song's about the pace of life and to create the blur of the world and how overwhelming that can be."

September 25, 2007 08:40:52 GMT

In what seemingly a favorite track to cover, 's 'Umbrella' has been remade in Plain White T's version. The pop rock band that shot to fame through 'Hey There Delilah' recently covered the full version of the arguably biggest hit this year.

R&B song 'Umbrella' has been covered by many musicians often not in the same genre. Up and coming singer posted her acoustic version on YouTube and received praise while 's ballad version also gained high airplay.

September 25, 2007 08:12:31 GMT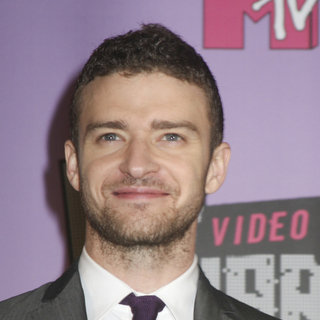 Nominees of MTV Europe Music Awards has been announced with the people on the list not far from its Stateside version. once again rules in terms of numbers, followed by , and among others.

Timberlake has four possibilities to win in the event after nominated for Ultimate Urban, Solo, Headliner and Video Star for 'What Goes Around ... Comes Around'.

September 25, 2007 07:30:54 GMT

has completed the music video of her new single 'Baby Love'. It was premiered by MuchOnDemand yesterday (September 24) featuring The Pussycat Doll singer spending quality time with her love interest.

In the clip, Nicole tapes moments with her 'man' during what was seen as a holiday on the beach. , the song's producer and featured artist, then appeared on the screen only in the second half to the end of the video.

September 25, 2007 07:00:42 GMT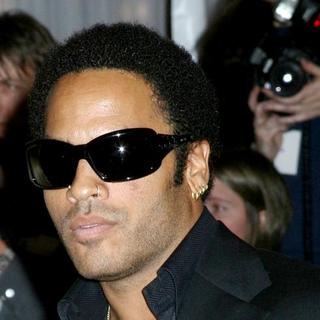 In February 2008, will release '', one part of his album that will be released that year. He will then embark on a tour that hinders huge publicity so that he can "get close to the people and have fun".

The follow up of 2004's '', the new album has been baked in four different studios -Bahamas, Paris, New York and Miami - and results in a more experimental sound from the Grammy-winning singer.

September 25, 2007 06:36:26 GMT
New act ready to make a breakthrough, has just engaged in an interview with Stu Stone in the DJ's TSM Radio show. During the talk that is co-hosted by Andy Milonakis, the singer revealed how her famous father affects her musically and what would her album '' be like.

Lucy has digitally released a single called 'So Uncool' from the debut album on August 21 and she is currently in process of completing a music video for the song which will be released in near future.

September 25, 2007 06:34:00 GMT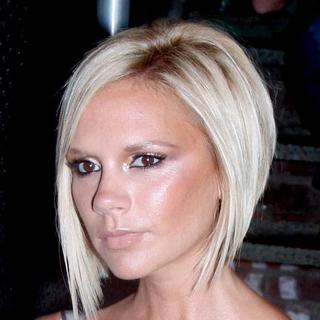 Rumors on joining on tour later this year have been all over the net. While there just yet any official confirmation concerning the speculation, we can expect that to be true.

Posh Spice, according the Daily Mail, has been approached by the all-girl group who definitely is a big fan of her. "They've been blown away by Victoria since she arrived in LA. They love her style and think she has the perfect figure for the group. They are all huge fans and can't wait to have her on stage with them," a source close to the Dolls was quoted as saying.