April 28, 2008 03:16:43 GMT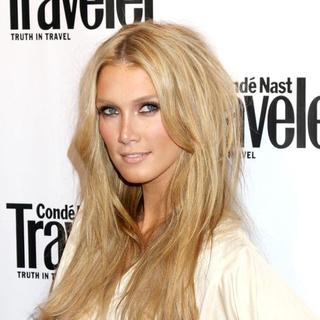 The winners for the 2008 MTV Australia Music Awards have been announced on Saturday, April 28. Australian local artists and received the top awards at the annual event. Delta wins the Music Video of the Year Award for her video "Believe Again" beating other contenders, such as aka Fergie, , and .

As for Veronicas, the twins female singers grabbed the award for Australian Artist Music Award, beating also some top names including, Delta and Silverchair. Meanwhile, the winner for International Music Artist of the Year goes to . Another international artist that walked away with the prize is who snatched the MTV Live Performer Award.

April 28, 2008 02:56:49 GMT
The hype of 2008 Coachella Arts and Music Festival is nearing its end for the annual event is winding its third day on Sunday, April 27. Actor appeared on the stage, opening the last day with an invitation for youths to participate actively in their political stance. Penn, who openly criticize current U.S. President, Bush, gave a speech stating that all three presidential candidates are no big use in the fight against Iraq war but the youth's moves will probably make a difference.

Penn's 10-minutes speech was a few minutes away from the first act to play on the third day, and few hours after 's lauded performance. The 'purple' singer was made the headliner of the second day and he among his sets, covered 's "Creep" and ' "Come Together". A day before that, led the crowd with his sultry music accompanied by the likes of , , and .

April 26, 2008 07:25:27 GMT

A new contest is being held to promote 's new album "". The prize, which will only be given to one lucky winner is a full Madonna's CD catalog.

The catalog will not only give out her new album but also include the pop diva's previous albums, such as "The Confessions Tour DVD/CD, , , "", "", "", "", and many more including compilations that she has done. To join the contest one must be a U.S. or Canada residence and one person can only register once. The contest will be closed on May 23, 2008. Visit for more details.

April 26, 2008 06:20:57 GMT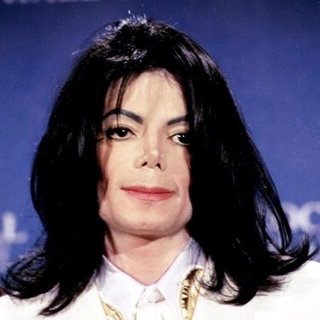 Having lots of problems, such as legal battles and financial crisis coming to his life recently, doesn't stop to continue his music career. Michael reportedly is going back to the studio and working on a new album.

For this project, the king of pop will be assisted by RedOne and . Nypost.com's PageSix reported that the three have started to work at a music studio in Las Vegas. Although already starting his work, a source from PageSix claims that Michael hasn't made a deal with a recording company to release the album. "Michael is producing the album himself and then will sell it to a record company when he's finished," the source said.

April 26, 2008 04:12:52 GMT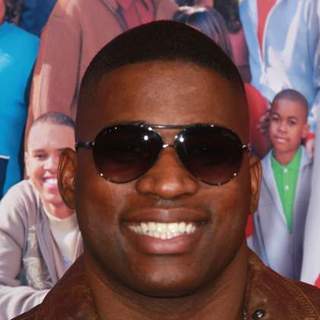 Not just preparing the release of his fifth album "", also has other projects on his mind. The rapper are preparing to release two more albums, a weight loss DVD and a new film.

Commenting about his upcoming fifth album David said, "Most rappers in this day and time don't get to make it to their fourth or fifth album, so I feel very blessed." The new album is planned to be released on June 3 through Universal Records. The rapper also revealed about the other two albums he also plans to release, the first one is "", that will be the follow up for "The Greatest Story Ever" and the other album is a companion for his Adult Swim cartoon show.

April 26, 2008 03:42:52 GMT

New music outfit that will take over tweens by storm, , is made the featured artist on Radio Disney this week in its program. The three-piece act that is comprised of sisters Paris and Destinee Monroe as well as their best friend Ariel Moore, are the latest teen-craze that was signed under Interscope Records by Jimmy Iovine himself.

The girls group have started off well by being the openers of , and . They have also performed for model ' daughter's birthday. The performance was taped and made an episode that was aired April 20 in Kimora's reality show "Kimora: Life in the Fab Lane".

April 26, 2008 03:14:25 GMT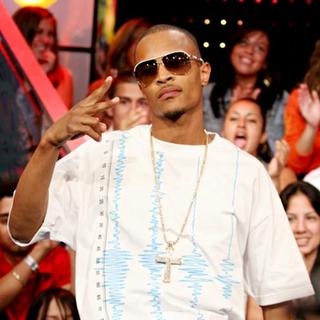 Fans of rapper won't have to wait long before they can hear what kind of songs he will make on his upcoming album "". On April 25 the rapper has announced that he will give a sneak peak of the first single from his new album to fans.

T.I.'s new single can be heard on Tuesday, April 29 at his website Confirming the news he said, "I already know the demand is great, the anticipation is very high, and the wait is almost over man. I promise you something special and I will deliver."

April 26, 2008 02:57:53 GMT
appeared on Good Morning America yesterday, April 25, singing three songs from her recently-released album, "". She opened the set with "Touch My Body" before going with "That Chick" and "Bye Bye". On the first song however, she received technical fault, which many speculate as a caught-in-the-act lipsynch attempt.

Carey who was dressed in bright pink mini dress, was singing "Touch My Body" when the intro that serves as the backing track stopped abruptly. Another faulty also occurred towards the end of the song when she turned around to her backing singers and said "Stop singing my part now baby". The remaining two performances went smoothly.

April 26, 2008 02:30:42 GMT

The official video for 's latest single "Take A Bow" has just been premiered on April 25. The single is a new song that will be included on the re-release of the singer's "" to be released on June 17.

The single was written by and was radio premiered on March 14, 2008. It also peaked at #79 on the Billboard Hot 100. Besides "Take A Bow", previously Rihanna has also confirmed another song that will be included on her repackaged album, which was "If I Never See Your Face Again". The single is actually 's song but they make a new version of it with the "Umbrella" singer also singing some parts of the song. The video for the duet song between Rihanna and Maroon was shot in Los Angeles by Anthony Mandler.

April 26, 2008 02:11:03 GMT

The music video for "Closer", 's first single off his upcoming album has been premiered on BET yesterday (April 25). It is the continuous stream of the photos from the set that were earlier this month, showing him dancing to the upbeat tune with a sexy woman.

It was reported that the shooting was taken in Santa Clara Studio, California early this month with director Melina who had also directed for his "Because of You" video. On top of the dancing shots, the clip also gives parts of the song's lyrics written as the intertwined shots.

April 25, 2008 09:37:44 GMT
Although her album "Hard Candy" will be officially released on April 29 in U.S., Madonna decides to give a sneak preview of it to her fans before it hit the stores. The pop diva is giving her fans a chance to check out the songs from her upcoming album on her page starting from April 25 until April 29.

The songs from her new album includes collaboration with famous names in music industry such as, , , and . One of the singles from her new album that has already been premiered "4 Minutes to Save the World" feat. Justin, received great success as it peak at #1 on the U.K. Singles chart.

April 25, 2008 08:57:09 GMT

Good news for the American Idol fans especially those who adore the already voted off idols as now they can see them back on tour. The Idol's tour will include the top ten finalists from this seventh season, which means fans will see the likes of Carly Smithson, Brooke White, Syesha Mercado, David Archuleta, , Jason Castro, Chikezie Eze, Kristy Lee Cook, Michael Johns and Ramiele Malubay on the tour.

The tour itself will start on July 1, 2008, at Glendale, Arizona, and from there it will stop by at nearly 50 cities all over U.S. including in Toronto, Canada. It scheduled to finish on September 13 in Tulsa. Meanwhile, tickets for the upcoming tour will be available for purchase starting from May 17.

April 25, 2008 08:03:57 GMT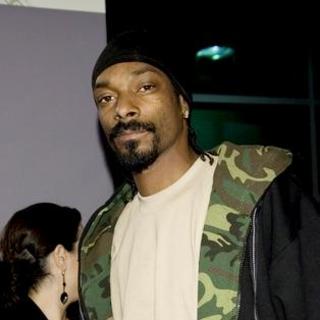 Still having lots of projects to be finished doesn't stop from adding another one to his list. The controversial rapper has signed a deal with Extreme Music to become the executive producer for a multi-CD series of gangsta music titled the "G-Series".

The G-Series will feature Snoop's music that is set to be used in film, TV series and commercials ads connected with the company. Meanwhile, Extreme Music's CEO, Russell Emanuel, revealed the reason his company picked Snoop saying, "When we decided to produce an urban series, we wanted it to be not only major league but also 'G,' with Snoop holding the reins." The rapper himself expressed his excitement to be working with the company as quoted saying, "I'm excited to get in the lab and cook up some heat."

April 25, 2008 06:31:35 GMT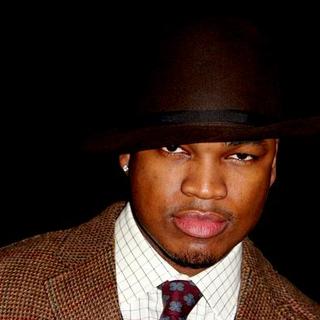 Already had the experience of performing in TV series and movies, is set for another on-screen appearance. Only this time it will be in a soap opera titled "All My Children".

The singer's appearance on the series will simply be a guest star to perform his songs "Closer" and " Stop This World" during a wedding scene on the soap opera. The singer's cameo performance on the ABC's series can bee seen on May 21 and May 22. Before appearing at "All My Children", Ne-Yo has also appeared in some movies, one of them was "" in 2007.

April 25, 2008 04:51:52 GMT

It was reported that 's new album "L.A.X" was about to be pushed by to avoid the same release date with 's new album. Now it turned out that not just Game's album which is being pushed back but the Unit's "Terminate on Sight" will also face the same thing.

Both artists' label Interscope has decided to hold back the release date for the albums "L.A.X" is now scheduled for release on July 8, while "Terminate on Sight" will hit the stores on July 1. Game has confirmed the new release date for his upcoming album saying, "I will drop my album on July 8 in order to clean up the mess 50 made with his new release on July 1. I thank all my fans for their support on the new single 'Pain' featuring ."