August 24, 2007 09:48:20 GMT

Expect the unexpected, finally gives their live album a go. After more than 2 decades running in the music industry, the band compile as many as 22 tracks in a double CD/DVD album for the first time.

The album set comprised of footage taken from a concert at Dublin'sThe Point Venue on February 27, 2005. The album will not only contain many of their greatest hits but also rarities like 'I'm Gonna DJ' that went unreleased and will be included in their 2008 album.

August 24, 2007 09:28:49 GMT

No leaking is necessary, country music group is giving their new single for free. 'I'm With the Band', a new song to be included in their not-yet titled album is made available for free download.

The downloading begins today (August 24) and will expire within 24 hours at 12:00 A.M. on Saturday, (August 25). The song along with its video music premiere are available on the band's .

August 24, 2007 08:55:20 GMT

On the heels of 2006's '', have announced their return to the studio for third album work. Frontman Brandon Killers intends to spread their U.K. Singles to America as the B-sides of the new album that is predicted to be in stores before the end of 2008.

"In England we have a lot of B-sides that people in America would never know about because we don't have singles here," Flowers told Billboard.com. "So we have about 15 of these songs that people have never heard, and we wanted to stick them on something for people to get to have them all together."

August 24, 2007 05:20:19 GMT

Another new song from has emerged online. PerezHilton.com gained the access to the singer's material which is still unknown whether to make the cut for her comeback album or not.

The unnamed song presents a ballad tune with lyrics calling out to a lover who seems too busy to meet her. If this indeed will be the song that is made the first single, Britney will be premiering it in this year's MTV Video Music Awards on September 9.

August 24, 2007 04:20:59 GMT

One of the biggest music award events this year is giving you the chance to witness the statuettes exchanging hands in person. 2007 MTV Video Music Awards is holding a contest to take you to see the ceremony live in Las Vegas' Palms Casino Resort on Sunday, September 9.

The Grand Prize winner is eligible for a comfortable seat in the night's event, access for the parties throughout the weekend, accommodation including transportation and three nights stay at a posh Las Vegas hotel, a shopping spree with celebrity stylist Angelique O'Neil and a $100 cash. The Grand Prize rounds up to $4,000.

August 24, 2007 02:37:22 GMT

Up and coming rock act will jump on the road together with American Idol finalist . After completing their bill with Rocco DeLuca and The Burden, the band will right away begin a 31-city trek that embarks in Chicago, I.L. on October 5.

"We poured our hearts and souls into making this album and love being out on the road playing the songs live," said frontman Kurtis John. "Our live show is energetic and fun yet offers an intimate opportunity for us to connect directly with crowd."

August 23, 2007 09:22:55 GMT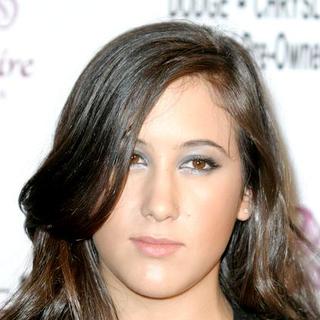 's music video for her first single 'Nolita Fairytale' has hit the net. The video that was shot in New York City in late July, has her piano smashed by a car, which in many arguable ways could be a symbolism.

For a moment the video reminds fans of her clip in the claim to fame single 'A Thousand Miles'. The first scene brought her moving around the block while playing the piano. But it wasn't long that Carlton abandon the red piano in the middle of the street and let a taxi run it over.

August 23, 2007 08:26:17 GMT

Low on personal life, has her career still going uphill proven by numbers of nominations she earns in this year's MOBO Awards. The singer, who is currently in rehab, is up for 4 categories- Best Video for 'Back to Black', Best Song for 'Rehab', Best R&B and Best U.K. Female.

Amy's number is then followed by who got 3 nods for Best International Act, Best Video for 'Stronger' and Best Hip-Hop. In the latter nomination he will go head to head with rival who has been linked to him as heavy competitor.

August 23, 2007 07:16:49 GMT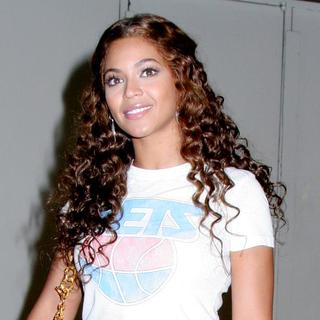 Wardrobe malfunction and stage act error aside, has confirmed herself a work of next album. The singer told USAToday.com that she will be back in the studio in December to work on the follow up of '' (2006).

In the interview, she hopes that the album will be ready for a release in summer 2008. The information is limited to that since spotlights are directed to her stage acts lately.

August 23, 2007 06:29:02 GMT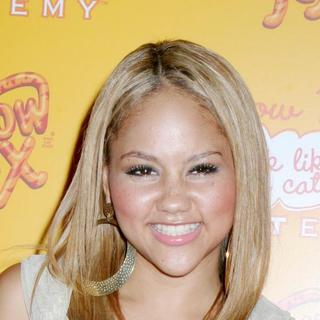 Two of today's biggest young stars have teamed up for a brand new song. who has gained reputation through single 'Whine Up' this time tied a collaboration with R&B heartthrob in a song called 'Cut Off Time'.

The song is produced by none other than who brought a new kind of tempo to the song. Many sites has reported that the song will be made the soundtrack of movie 'Bring the Noise'.

August 23, 2007 05:13:23 GMT

has prepared themselves to work on a new album that is hoped to hit the stores in early 2008. The Oklahoma rock outfit, famous for hit 'Lips of an Angel', has set a temporary studio for the band to rehearse in between live concerts within Bad Boys of Rock tour.

The band pulled producer Brian Howes again for the second album and hopes that their work will be done by fourth quarter of 2008 or in the summer. "We're anxious to get in and get started," vocalist Austin Winkler told Billboard.com. The progress they are in? Three to four songs ready to be played live, the rest are still raw.

August 23, 2007 04:36:42 GMT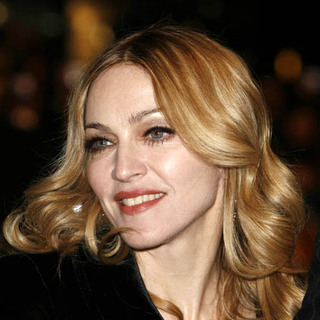 The long-awaited new Hip-Hop sound from has begun taking shape. A single called 'The Beat Goes On' leaked online on August 21 in a full high-quality version although it's still unknown whether it will make the cut for her new album.

The naturally upbeat song is produced by who also worked on three other tracks. "I'm tired of doing the same thing," Madonna tells Pharrell on the beginning of the track.

August 23, 2007 02:44:03 GMT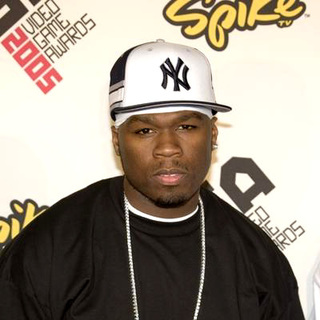 It wasn't , or who made the cut for the remix of 's 'I Get Money', it's . The version sporting Ludacris as the featured artist has been made the official remix of the song.

'I Get Money' is actually the remix of 50's first single 'Straight to the Bank' that is taken from upcoming album '', due September 11. It was released as promotional single to support the highly-anticipated album on June 30 and peaked at #12 in U.S. Billboard Hot Rap Tracks, just two places behind 'Straight to the Bank'.

August 22, 2007 09:22:02 GMT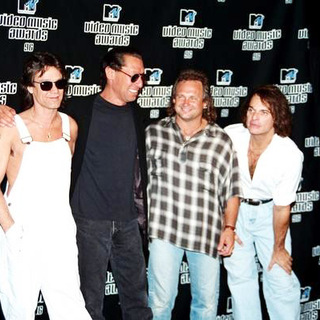 Just few days after the announcement of 's reunion tour, tickets were snapped in light speed. In anticipation, organizer Live Nation has added a fresh batch of dates to the already crammed tour schedule.

The new dates are October 3 at Philadelphia's Wachovia Center, October 20 at Detroit's Joe Louis Arena and November 11 at Washington DC's Verizon Center. Tickets to the first two dates will go on sale this Saturday, August 25 while the Washington leg will be sold one day prior.

August 22, 2007 08:25:19 GMT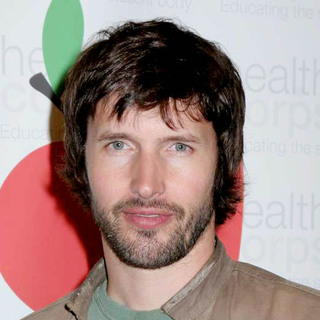 Moderate popularity seems to be a better option this time for as his claim to fame hit 'You're Beautiful' tops another infamous chart. The single that went #1 on most countries' chart has been listed at #1 for songs that used to be enjoyed but now makes people want to hurt others.

A poll was gathered by RollingStones.com's Rock List column and Blunt's hit beat ' 'My Hump' and 's 'All Star'. The songs that are considerably new are followed in the fourth and fifth post with old pieces 'Don't Worry be Happy' by Bobby McFerrin and 'YMCA' by Village People respectively.