February 08, 2008 03:14:38 GMT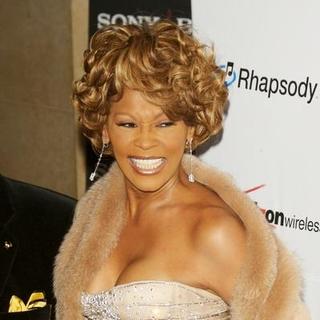 Words on the street are rive on the planned comeback of this month. The singer who had been handed an invitation at Clive Davis' pre-Grammy party, reportedly will make her first Stateside performance since completing her rehab stint in 2006, at the Saturday night party.

She allegedly has arrived in Los Angeles yesterday, February 7 to rehearse and rumor has it that she will showcase one of the new materials that she has been working on with Davis for her seventh studio album. Whitney reportedly have recorded 15 tracks for the new album and will release the first single in March.

February 08, 2008 02:42:06 GMT
who curiously only set a short tour for his latest effort, "", last year apparently is saving the dates for the longer one with . Both Hip-Hop icons have teamed up to jump on the potentially biggest tour this year.

Dubbed "Heart of the City", the jaunt will kick off March 22 in Miami. The first ten dates have been unveiled but more are reportedly expected to be unveiled in the coming weeks. Tickets for the announced shows will go on sale on February 15.

February 08, 2008 02:20:26 GMT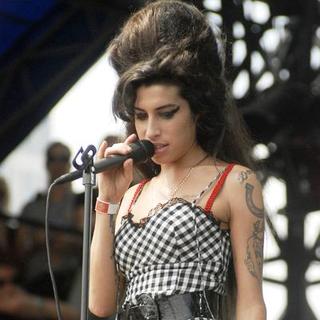 's attempt to get her U.S. visa has been crushed with the decision from U.S. Embassy in London to deny it. With the failure to get the entry permit, Winehouse will not be able to pop up her face at the 50th Grammy Awards this weekend, but will show up via telecast.

Winehouse, nominated for six nods at the Los Angeles event, will perform a material from her acclaimed album "", a Grammys insider told The Associated Press on the condition of anonymity on Thursday, February 7. Rumor has it that she had previously prepared to perform "Rehab" and "You Know I'm No Good" with her backing band The Dap-Kings.

February 06, 2008 09:10:17 GMT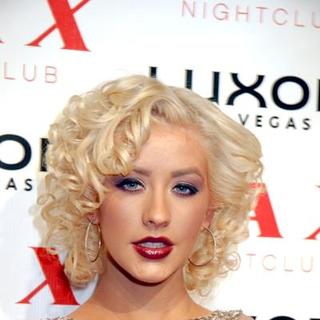 Beside nursing her newborn, keeps her creative juice flowing out. The singer who last released the highly-acclaimed "", has been inspired by son Max to start writing for her new album.

"I'm so inspired," she said during an interview. "This whole incredible thing that's taken part in my life, between the pregnancy and the birth, I've got so much to be inspired about and so much in my life to write about."

February 06, 2008 06:11:17 GMT

Hunger for more performance is finally satisfied with the announcement of the band as 2008 Bonnaroo Music and Arts Festival headliner. The legendary rockers have been confirmed to play at the States event that takes place June 12-15 in Manchester, Tennessee.

Other big acts coming for the festival are , , , and , , , , !!!, , , , Rilo Kiley and . Other acts can be found on .

February 06, 2008 05:10:12 GMT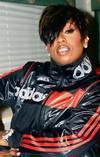 Not only is coming with a breakthrough in music video concept, she is also taking in suggestions from fans regarding the title of her album. On her , Elliott is giving fans the opportunity to name her seventh studio album and win the prize.

The contest has been opened on Missy-elliott.com, and submission of the titles will be closed on Sunday, February 20. Winner will then be announced on March 2 and he or she will receive a credit on the album as well as a "Respect M.E." Adidas gift card worth $500.

February 06, 2008 04:48:53 GMT

Out of the ten albums vying for the 2007 Shortlist Music Prize, 's "" was regarded the worthy one by the 'Listmakers'. The prize honors an album that was released last year and has not gone gold by the time of nomination, as chosen by a panel of musicians, producers and journalists aka the 'Listmakers'.

This year's Listmakers are comprised of 's Gary Lightbody, ' Ronnie Vannucci, journalist Rev. Moose, KCRW DJ Chris Douridas and the hosts of Hunnypot Internet Radio. In a statement, Lightbody called Feist's piece "the album of the year for 2007 or any year I can think of: it's modern and classic all at once. There are so many kinds of beauty in this record."

February 06, 2008 04:18:45 GMT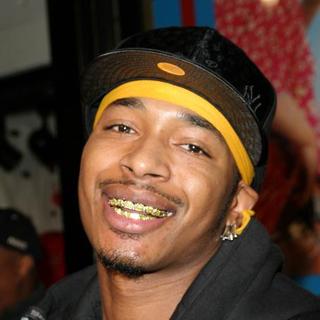 Recently premiered is the music video of 's second single off the 2007 "" album. The video which is for "Gimme Dat" marks the rapper's reunion with once rival .

The song itself features Luda and Bobby Valentino and all three of them shot the music video in Los Angeles back in January 2008. The video follows Chingy's video for the first single "Fly Like Me" featuring that peaked at #3 on Billboard Hot Video Clips chart.

February 06, 2008 03:57:08 GMT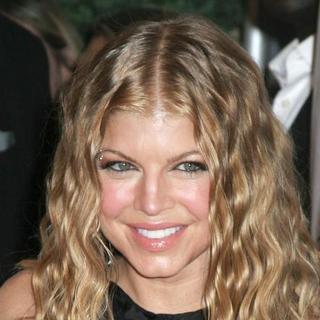 50th Annual Grammy Awards which is around the corner is taking shape with the addition of aka Fergie and to its performers line-up. The February 10 event will see a duet performance by the two acts plus the first time big duet between two tenors, and .

According to The ShowBuzz, jazz maestro and pianist Lang Lang will also take the stage for a composition by John Mauceri. Hancock will play the piece by George Gershwin called "Rhapsody in Blue". There will also be a tribute and salute segment to rock and roll legends by , Little Richard and .

February 06, 2008 03:23:08 GMT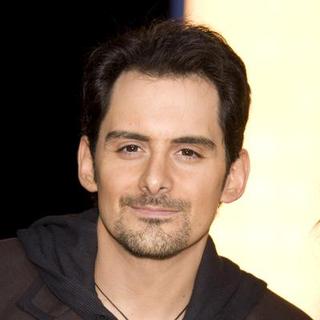 The first round of voting for the nominees of Country Music Television (CMT) Awards have shown a domination by and . Paisley, through his "Online" video takes in six kudos including Video of the Year, Male Video of the Year and Comedy Video of the year.

"Online" also brought in nominations for its supporting characters, a category which is only introduced this year. Actress Maureen McCormick and actors Jason Alexander and are the contenders to this.

February 06, 2008 02:51:09 GMT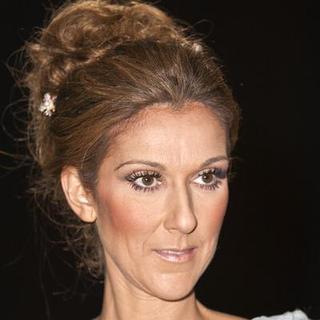 has led the pack of nominees at 2008 Juno Awards by gathering six nods including Artist of the Year, and two kudos for her recent release, "". The pop artist also released a French album last year called "" that draws her 2 additional nominations in the categories Album of the Year and Francophone Album of the Year.

Just one count under Dion are , and who garner 5 shots each at the awards. Beside being nominees, the three acts have been confirmed as the performers, joining Anne Murray, and opera superstar Measha Brueggergosman.

February 06, 2008 02:08:34 GMT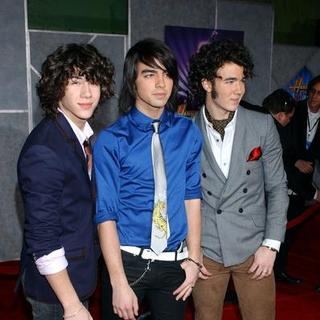 have announced the extensive leg of their tour as part of the deal with Live Nation. According to LiveDaily.com, the trio brothers will stay on the road up to mid March with the addition of 10 new dates.

Those cities that have just been scheduled include stops in Lafayette, L.A.; Grand Prairie, T.X.; Sunrise, F.L.; Tampa, F.L.; Orlando, F.L.; and Richmond, V.A.. The tour had kicked off last week in Tucson, A.Z, just weeks apart after they served as the supporting act of ' high-grossing tour, "Best of Both World".

February 05, 2008 06:56:28 GMT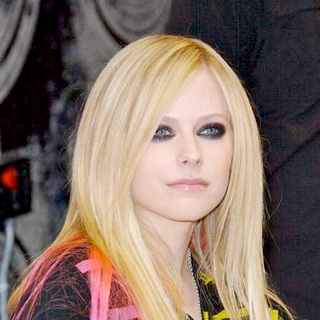 In a press release issued yesterday (February 4), Canadian Academy of Recording Arts and Sciences (CARAS) announced that will perform at this year's Juno Awards and joined by opera superstar Measha Brueggergosman. They will take the stage on April 6 at Calgary's Pengrowth Saddledome.

Other acts have also been announced to make an appearance at the Canadian award event, including , , and . Additional acts will be announced in a press conference held today (February 5), along with the revelation of its nominees, Canadian Music Hall of Fame recipient, host and other details.

February 05, 2008 05:23:20 GMT

Brian Andrews, Mike McCluney, Qwanell Mosley, Robert Curry, and Willie Taylor will no longer be addressed as "Making the Band 4" winner for Atlantic Records announced that they will be called from now on.

The name of the band is derived from August 26, the day the five-piece were stuck together by through the reality show "Making the Band 4". The season finale also saw finalist Donnie J signed as a solo artist.

February 05, 2008 04:54:10 GMT

Speculations that will release their fourth studio album under the title "Prospekt" have been slammed by the band on their official site. No new title have been suggested either but they confirmed that the work is drawing closer to completion.

"Mixing has been slow and painstaking but that's just the nature of the beast. So... give us another month or so and we might just have an album worthy of your patience," the band wrote. The album needs ten more mixes and a re-recording of a complete song, the band further revealed.