April 10, 2008 04:53:17 GMT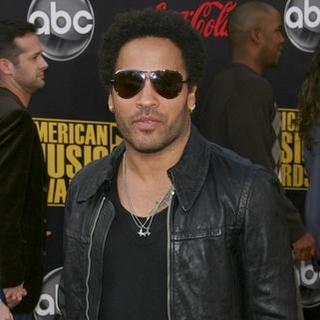 admitted that her has gained one very special fan because of his latest release, "". The New Yorker received a praise from French President Nicolas Sarkozy who made an effort of writing him a letter, telling Kravitz how he was impressed by the 2008 album.

Kravitz is performing this Summer in France and he had sent the head of the country a copy of his CD. Sarkozy's office confirmed that the President has returned the favor by sending the rocker a "really nice" letter. Telling Le Parisien, Kravitz gushed, "He said he listened to my new disc and really liked it. He even cited his favorite songs."

April 10, 2008 04:34:16 GMT
"Idol Gives Back", one of the most lauded events in Hollywood this week, will air tonight April 10 on FOX starting from 7:30 P.M. EST PT. is one of the performers of the charity show, singing her 2006 single "Fly Like a Bird" and the footage has just made a circulation on the net.

Carey who wears simply jeans and a black tank top was given the last spot on the performance section to close the show. The show's judge Randy Jackson was there to back her up on the bass and a choir also appeared in the middle of the song. Prior to her, a number of celebrities including , , , , , , and have either taken the stage to perform or simply deliver their message to encourage viewers to donate.

April 10, 2008 03:57:24 GMT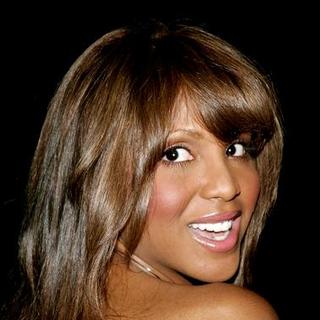 Following her recent , is forced to scrap four more dates of her shows to give her time to recuperate. The multiple Grammy Awards-winning singer will not perform this week at Flamingo, Las Vegas where she serves long-running concert shows, but is expected to be well enough for a Tuesday, April 15 performance.

Deanna Pettit, a spokeswoman for the hotel-casino said on Wednesday, April 9, "We're going to go ahead and cancel her shows tonight and for the rest of the week. We expect she'll return to the stage next Tuesday." Pettit added that the singer is recovering at her home and refunds for the canceled shows are available.

April 10, 2008 03:34:22 GMT
nabbed the R 'n' B songwriter of the year nod for the second time yesterday, April 9 when the winners of the 25th Annual ASCAP Pop Music Awards were announced. The event that honors music icons and their works also saw aka Fergie and in the winners list.

Timbaland was given the honor for he has contributed in nine award-wining songs such as his own singles "The Way I Are" and "Give It to Me", as well as others like 's "Until the End of Time" and 's "Promiscuous". This would be the second time he has brought home the title for in 2003 he was also awarded with the same one for his works in singles "I Care 4 U", "More Than a Woman", "Oops (Oh My)", "Work It".

April 10, 2008 02:59:40 GMT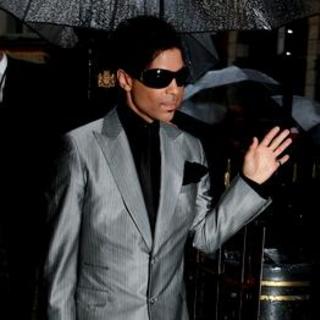 Although was announced to be the headliner of Coachella Valley Music and Arts Festival's second day (April 26), the event's promoter announced yesterday (April 9) that will also take the stage on that day. This would be the first time Prince headlining the festival which would be held in Indio, California.

Prince being tapped in the festival has been one of the long-running rumors going around but the singer will now play a full show on the main stage. "In this year of a lot of festivals, we think we've dug pretty deep," Coachella booker Paul Tollett told Billboard.com. "We're in our ninth year, and this is a really great addition to the whole story. It's exciting to add another artist into the mix that hasn't played festivals."

April 10, 2008 02:21:33 GMT

After only being speculated, it has been confirmed that 's sixth studio album "" will be pushed back from its May 13 schedule to June 10. A report from SOHH.com stated that a representative from the rapper has given a nod to this.

Yesterday the for the album was put on-line by Amazon.com but there are rumors that it is not the final. Along with the revelation, it was swirling also that the album will receive another push back even though the May 13 date was announced through a press release. Wayne has stated before that he wants the best of this album which would be the final installment of his Carter trilogy.

April 09, 2008 09:57:22 GMT

, more famous for his work behind the panel, has stepped up in front of the mic to release his first album as a singer. A music video from him for the song "Grippin'" has been premiered, featuring the song's guest voice, .

"Grippin' on This Bed" is the first single taken from Garrett's debut album "" which is scheduled to be released this Summer. In an interview with DJBooth.net, the singer said that his album has "already been compared to some of the great albums. And I've just really been blessed, man, that I really have had the opportunity to put it together a really diverse, very exciting album. I'm really appreciative of the opportunity to get out and show the world what I'm made of."

April 09, 2008 08:14:13 GMT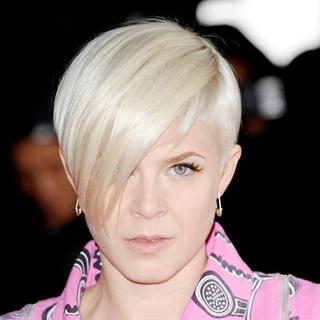 A music video for 's "Who's That Girl" has been released on her YouTube channel. The song is the fifth single from her 2005 album "" which according to a press release, will soon hit the U.S. stores on April 29 as part of her deal with Interscope Records.

The music video is directed by Diane Martel who has penned videos for and . "Robyn" the album has hit both her native country of Sweden and U.K. in 2005 and 2007 respectively. It is now packaged to be released Stateside with collaborations from Swedish electronic duo and rock band Teddybears.

April 09, 2008 07:46:51 GMT

will make their fans guessing in their next studio album, "". The award-winning Hip-Hop group will not write the names of the featured guests on the liner notes of their new album, instead they will leave fans to guess through the artists' voice, an approach that they describe as "movie aesthetic".

This idea struck the band after seeing albums putting too many features on them. "I can't speak for everyone but I hate seeing lots of features on an album," frontman told Billboard.com. "So, instead we're having a movie aesthetic, where everyone is going to be part of the cast as opposed to being featured. You won't know who is on the album just by looking at the liner notes. You'll know only if you listen and recognize the person's voice. This way, people know we didn't do stuff for name sake, but really because that person belonged on that song."

April 09, 2008 06:50:49 GMT
One of the most talked about new acts, , chose the track as strongly titled as "How I Could Just Kill a Man" as her debut single. The artist who hails from New York and is signed to Geffen will on May 6 release her first album "" that sees a range of music genre starting from pop rock to Nu-Jazz.

The title to the lead single indeed is a close reference to 's song of the same title. Explaining this Charlotte said in an interview, "It was the last song that we wrote for the record. All the other songs were finished, and my producer came up to me and said, "'How I Could Just Kill a Man,' you know that Cypress Hill song? Play that song." And I was like, "Alright." I went into the other room and wrote it. I came out, and there it was."

April 09, 2008 05:01:12 GMT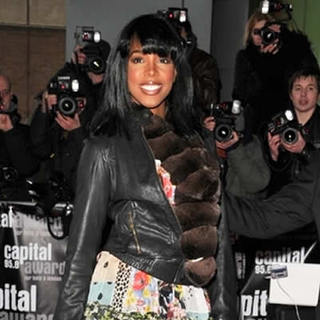 The regarding recording her third solo album is finally confirmed. The words of returning to the studio for the follow up to "" has come out from Rowland's own lips during an interview with DailyRecord.co.uk.

It was first brought up by ConventryTelegraph.net who simply said that the "Like This" singer would return to the studio within a week to start recording. In a newly published interview, Rowland confirmed this, saying "I'm going back into the studio as I've just started the third album."

April 09, 2008 04:40:55 GMT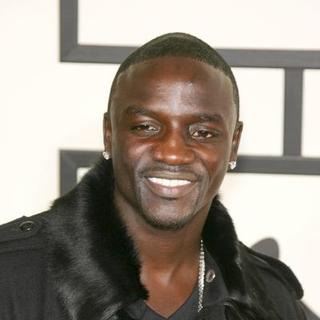 , under his label Konvict Muzik, is spreading his wings to Europe and Africa by setting up a new branch office that he hopes can net new talents. An office in London has just been launched and Akon is seeking opportunities to scan "mega superstar" in international league.

"We will be scanning Europe and Africa for the next mega superstars," Melvin Brown, CEO of Konvict Muzik released a statement. "When Akon and I partnered and created Konvict Muzik, we agreed that we would have the hottest artists on our roster. I have concentrated on diversifying the artist roster and creating an international presence. I personally look for unique artists. I want something that sets us aside from the rest and is completely different than the average every day music you hear."

April 09, 2008 04:15:31 GMT

will on May 6 release a live CD/DVD combo that features the tenor's performance at Salt Lake's EnergySolutions Arena back on August 28, 2007 that supports his 2006 album "". The Reprise Records release will be titled "Awake Live" and boasts direction from MTV director, Hamish Hamilton.

The package features songs from the American singer's three best-selling albums, with the majority off of "Awake". Among those included are his 2001 debut single "You Raise Me Up", and the 2003 single "Remember When It Rained" as well as the charting "You are Loved (Don't Give Up)".

April 09, 2008 03:38:24 GMT

have premiered a new music video for "Your Love is a Lie", the band's second single off their self-titled album that was released in February. The clip was directed by the renown Wayne Isham back in March in Los Angeles. The video is also put up on the band's .

The clip shows the band's vocalist, Pierre Bouvier, being miserable towards his ex-girlfriend in his apartment room while scenes of the band performing are intertwined. The song is about a man being left by a girl who has found a replacement of him. The lyrics says "...and do you think about me when he touches you?" which is the toned down version of the album's version where the word "touches" is a replacement for "f***s".

April 09, 2008 03:08:06 GMT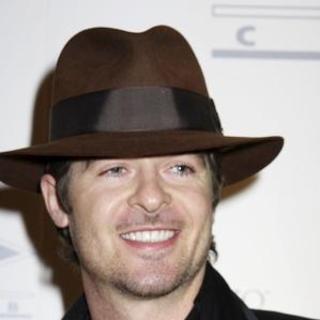 A title has been unveiled for 's third studio album that will follow the award-nominated "". Literally or not, the album is going to be called "". As many as five tracks have also been known.

Thicke invited several people to have a listening session of his new materials earlier this week in Legacy Studio. A rep from SOHH.com, Danica who participated at the event wrote that Thicke offered glasses of champagne because his album is about "wine and bubbly music." Thicke, operating the board himself, previewed tracks such as "SideStep", "Magic", "Dream World", "Sweetest Love" and "Mr. Loverman".