April 19, 2008 03:41:16 GMT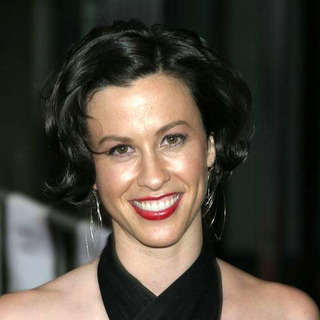 will shoot a special performance for Yahoo! Music next Thursday, April 24 and the generous singer will admit some of her fans to witness the moment. The first 200 people who send an e-mail will get the chance to see Alanis taping the performance live.

The line has been opened and those who register will get to bring a friend along. Simply e-mail your name and location to Invite@YahooLiveSets.com and those who get picked will be contacted afterwards. Contestants must be above 13 years old and those under 18 must be accompanied by an adult. Transportation and accommodations are self-service for the organizers won't provide one.

April 19, 2008 03:10:56 GMT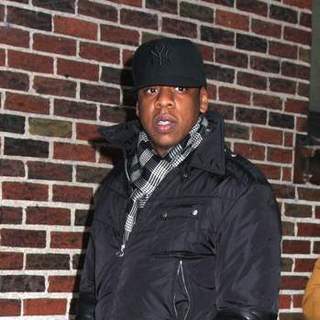 The busiest producer in town, has spilled out that is going to do a remix of 's new single, "Bye Bye". The song has been selected by Mariah's team to be the second single from her "" album that was released on Tuesday, April 15.

Dupri said that he spent some studio time with Jay-Z to rework on "Bye Bye". While the original is about Mariah losing family members, Dupri said that the remix version will be in happier tone aka more upbeat. "The remix for the Mariah record is crazy," Dupri told MTV on Friday, April 18. "Young Hov and Mariah crank it up, and myself, JD - a.k.a. Barry Bonds - cleans up."

April 19, 2008 02:18:48 GMT
With the release date coming closer, has previewed the cover art of his new album. The R 'n' B singer will on May 27 drop his new CD, "" which is much-anticipated but frequently-delayed as well. The cover art reveals Usher literally "standing" and walking away from a car.

The album has spawned one hit, "Love In This Club" that earlier this month has shot to #1 position on Billboard Hot 100 chart. Usher spilled that and his rumored wife will be featured together in one of the tracks. Last week, a footage of Usher, , and Jay-Z in the studio together .

April 18, 2008 06:24:06 GMT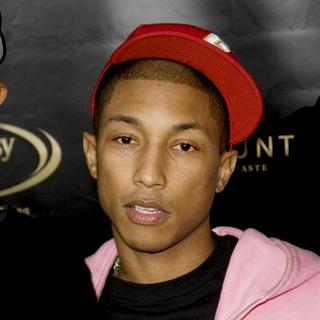 kicked off his highly-anticipated tour "Glow in the Dark Ignited by Absolut 100" in Seattle on Wednesday, April 16 and apologize has been made so early in the trek. who performed as part of Hip-Hop trio to open the main act, apologized for the profanity used in their songs.

Together with his bandmates, Williams who is also a renown producer performed their songs "Rock Star" and "She Wants to Move". However when he took notice of a young child in the front row, he reportedly came apologizing soon afterwards.

April 18, 2008 04:46:12 GMT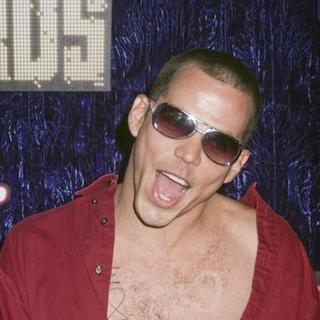 "Jackass" star Steve-O is turning his playful foray into a rapper a serious one. The reality TV star has previously released several footages of him rapping and has now announced that he is working towards releasing a Hip-Hop album. Not without a concept, Steve whose real name is Stephen Gilchrist Glover, wants a "comedy gangsta rap" album.

To back him up in the debut LP, Steve who made the announcement on Carson Daly Show called out to several producers in 's . He said, "Some producers of the G-Unit are collaborating with me for my new, Universal Records comedy gangsta rap album. I'm the only guy dumb enough to try to give Hip-Hop a sense of humor."

April 18, 2008 04:28:11 GMT

In a bid to being the oddest of all, has offered the reversed version of their latest release, "". Apt to its reverse concept, the set is titled "elpuoC ddO ehT", packed in one track clocking in 38 minutes and 45 seconds and available for free download.

"elpuoC ddO ehT" is the backwards version of all the original tracks in the album that was released last month. When played, the album starts with the last track, which is "A Little Better". The backwards album is available for free download in the duo's special site, .

April 18, 2008 03:41:21 GMT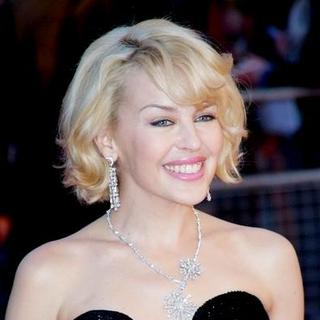 A promo video for 's new single has been released. A black-and-white video for single "All I See" features Minogue dancing with Marco da Silva was released on-line yesterday April 17.

"All I See" is picked as the third international single from the album "" and its revamped version that was done with rapper is made the bonus track for U.S. market. It was released digitally as a lead single in North America on March 11, 2008 and serviced to American radio stations on April 15.

April 18, 2008 03:20:04 GMT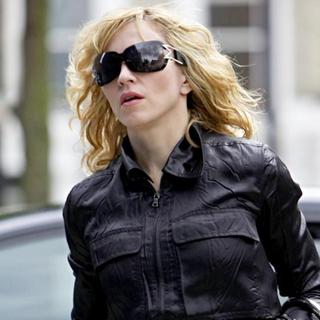 made an implicit message through a video posted on her YouTube account, showing her vacuuming on the set of her latest music video shoot. The pop queen recently premiered the video of her new single "4 Minutes to Save the World" and off the final product she has shot a homemade video of her "cleaning up".

The odd footage was posted on Wednesday, April 16 and branded "a special message". In the clip Madonna is seen vacuuming near a set of sofa while stating "cleanliness is next to Godliness". She also delivered a piece of advice for her fans who made a spoof of her "4 Minutes" video, saying "All you people out there who are making videos to my single, you've got to clean up after yourself."

April 18, 2008 02:52:53 GMT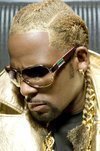 is relatively quick to spawn a new album after releasing "" only last year. The R 'n' B singer announced that he will release "12 Play: Fourth Quarter" this summer as his twelfth studio album and he has dyed his hair gold for the new image.

The first single from the album, according to Billboard.com is "Hairbraider" that leaked earlier this month. The single has even entered the Billboard's Hot R&B/Hip-Hop Songs chart at #59 plus a video has also been shot in Chicago last month with director Malcolm Jones.

April 18, 2008 02:18:44 GMT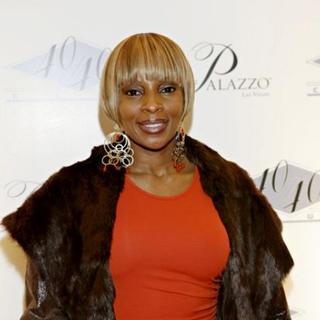 After the upbeat "Just Fine", releases "Stay Down" from her eight studio album, "". The single that was produced by Bryan Michael Cox and has received its video premiere.

The clip that shows J. Blige's close shots and many landscape scenes is directed by Hype Williams. The singer is currently in the middle of touring with in support of the album. Both Hip-Hop icons are due to serve their high-grossing tour up till May 8 in Uncasville, C.T.. She will hit European dates solo starting May 18. For complete tour dates log on to .

April 17, 2008 07:20:02 GMT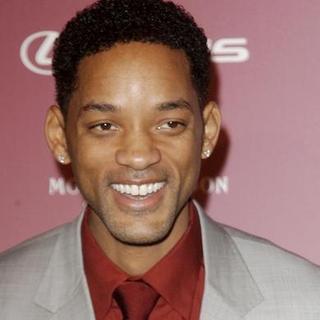 Despite being away from the music scene for a couple of years now, is still looking forward to the development of the industry. The actor who started off as a rapper and his entertainment group Overbrook Entertainment have set up a new website called that will accommodate music videos in high quality.

The website which is based in Santa Monica offers free music videos only from popular artists such as , , , and . The clips which made up over 10,000 in quantity will use a new format called MoveMediaPlayer that enables full-length and high-quality view.

April 17, 2008 04:59:18 GMT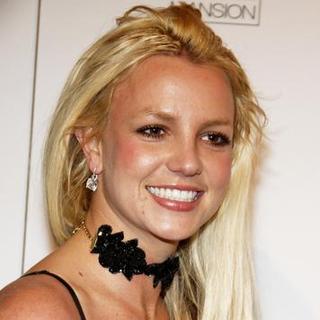 The fingers are crossed again for a comeback as the latest report suggested that the pop star has been hitting the recording studio in the past few weeks. The singer's manager Larry Rudolph who reunited with her early this month, confirmed this, stating that at this stage they are merely doing it "just for fun".

"We went into the studio, but it was just for fun - nothing more," Rudolph said, commenting on their visits to the California studio on Monday (April 14) and the next day. A source further revealed to E! News that Britney actually had a vocal coach to get her voice back in its prime shape. Ron Anderson who had worked with several celebrities like , and , reportedly was there to give her voice lessons.

April 17, 2008 04:32:35 GMT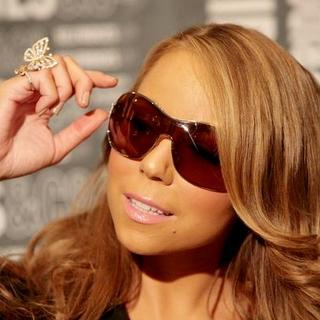 who is the mentor and theme for this week's American Idol, performed her new single "Bye Bye" on the result show on April 16. On the section that was aired on FOX at 8:00 P.M. central, finalist Kristy Lee Cook was eliminated after surviving bottom three for several times.

Kristy tackled Carey's song "Forever" that appeared as the soundtrack to the star's film "Glitter", and gave Carey "goosebumps" during the rehearsal. Unfortunately, she failed to deliver the same sensation to the audience that she landed on the bottom three along with Brooke White and Syesha Mercado. Carey was not the only performer for alumni was also there to take the stage.

April 17, 2008 04:05:17 GMT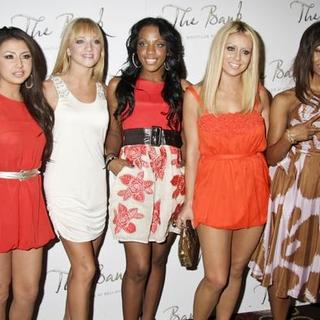 's proteges, and are going to hit the road together to promote their new releases. The music acts will team up to make up "P. Diddy & MTV Present Making the Band 4 - The Tour" line-up, accompanied by their Bad Boy label mates, Donnie Klang and Cheri Dennis.

The trek will visit 10 cities beginning May 24 in Orlando, Florida. Tickets are pre-sold starting today, April 17 on Bad Boy Records website while its general sale will be effective starting from Saturday, April 19. Diddy who announced the tour on MTV's TRL on Tuesday, April 15 said that there will be cameras following them during the tour and the footage will be aired this Summer as an episode for the new season of his reality TV series, "Making the Band".

April 17, 2008 03:30:13 GMT

' new album is taking shape with the revelation of its album cover and full tracklisting. The album which is titled "" simply uses the close shot of Jennings' face from his side and a dawn sun which is interpreted as the kind of "change".

Tracklisting are also available, containing as many as 15 tracks including two lead singles, "Cops Up" and "Never Never Land". Both tracks have received their video premiere with the latter specifically lifting the 'family theme' that the R 'n' B singer wants to project in the CD. The end credit of the video stated "Family, it never goes out of style".