November 07, 2007 08:05:30 GMT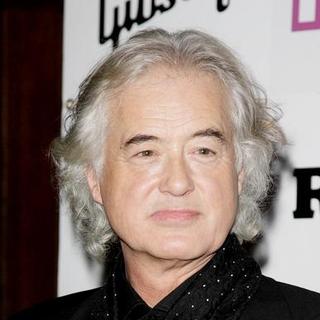 With the rumors on longer reunion running up and down, guitarist has hinted a green light for the plan. He would love everyone to get equal chance to see them performing but some of his bandmates may disagree.

"At the moment, I'm told we're doing one gig," Page said. "That's a bit unfortunate for all the people that would have liked to have seen us, but I can understand why some of the other members don't want to be touring."

November 07, 2007 07:35:14 GMT
After axing two shows earlier this month, refuses to be considered quitting when he cancelled the entire Europe tour yesterday (November 6). The rock singer promises he would come back even "stronger" next year.

"It really breaks my heart not to be able to perform these shows," Meat Loaf said in a statement. "But I have to do what the doctors tell me so I can look forward to healing and coming back strong in 2008. Let me dispel any rumors before they start - I will be back."

November 07, 2007 07:09:30 GMT

A painful truth just hit and her team in Jive. Billboard has revised their chart policy today (November 7), allowing exclusive album titles that are only available through one retailer to be counted. Meaning Britney's much-hyped '' won't debut at #1 this week.

In what came as a surprise, who released '' exclusively through , and the band's have sold 711,000 copies of the album according to SoundScan, ultimately gaining the #1 post. This is a hard number to beat considering Britney's 'Blackout' is counted to have sold 'only' 290,000 units.

November 07, 2007 06:26:46 GMT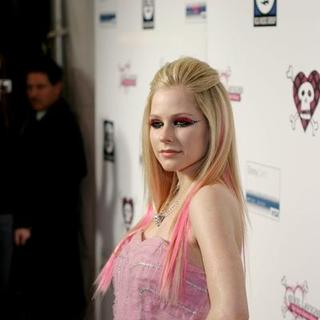 is going to embark on a tour to support '', her latest album that was nominated at MTV Europe Music Awards this year. Her North American tour will begin March 5 in Victoria B. C.

"I'm excited to go out and play live and perform," Lavigne said during a small concert at West Hollywood's Whisky A-Go-Go. "I have the most fun when I am performing for the fans. I think that energy comes through in my live show."

November 07, 2007 03:13:51 GMT

German sensation have begun the series of their American promotion. The English version of their popular hits 'Schrei' will finally be released nationwide in U.S. in a limited edition of two-song single titled 'Scream America!'

The set will contain not only 'Scream' but also the also English version of 'Ubers Ende der Welt' which is translated 'Ready, Set, Go!'. Both songs are remixed by Jade Puget from and Blaqk Audio.

November 07, 2007 02:22:54 GMT

is talking 'fast' when he first started making '', his concept album based on the movie of the same name. The album hit the stores yesterday (November 6) and now a second music video is dropped.

The rapper had just premiered the clip for his second single 'Roc Boys (An The Winner Is...)' that was released on October 10. Chris Robinson who have directed him in the video for 'Bonnie & Clyde '03' is back on the director seat for this clip.

November 06, 2007 08:46:21 GMT

will on November 13 release the highly-anticipated video trilogy 'There's Something About Ashley' that features music videos of 'He Said, She Said', 'Not Like That', and 'Suddenly'.

We have now acquired the behind the scenes footage which will also be included in the DVD. The clip will give fans the making of '', her debut album that was released in February this year, and a sneak peek at her activities during the tour to support it. Ashley is currently promoting the DVD in malls all across the U.S. with the sponsor from Red by Marc Ecko.

November 06, 2007 08:24:18 GMT

The first video from 's upcoming album '' has been released. The clip of 'Superstar' featuring Matthew Santos really lives up to its title, flashy and superstar-like.

The video was directed by the famous Hype Williams who recently helmed Jay-Z's 'Blue Magic' video. Red-carpet moments and photographers' flashlights became the main theme of the clip.

November 06, 2007 07:33:45 GMT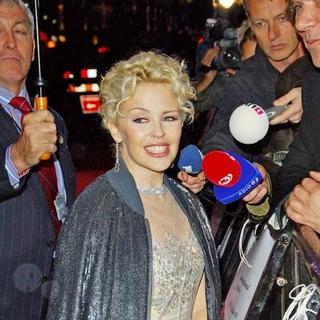 's representatives have cleared off the ambiguity that may result from . People from Parlophone have explained that the world tour is not entirely scrapped off and that no doctor have linked her health to the tour.

In a statement, Parlophone said, "We would like to make it clear that the report in today's 'Daily Mail' that Kylie has cancelled a forthcoming tour on doctor's orders is completely false. When asked, Kylie has said on numerous occasions that she loves touring and that she might tour again in the near future. There were and are no dates currently confirmed."

November 06, 2007 06:42:33 GMT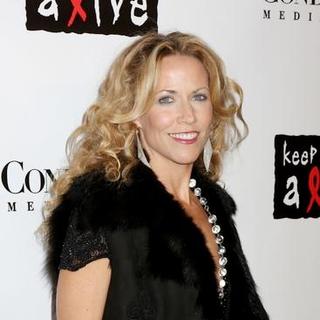 New details on 's new studio album have surfaced. '' which is currently recorded in Nashville, will be put on shelves February 5 via A&M/Interscope, featuring a song for her new baby son Wyatt in one of the tracks.

Injecting personal issues in the album, Crow made this album a recording of her ordeal with breast cancer and her break-up with cycling champion, . "The songs are very inspired by the last three years of events in my life," Crow said.

November 06, 2007 05:26:40 GMT
Parlophone is seeking one more venture with who have decided to go indie on the release of their latest album ''.

The label will release a box set containing the band's first six studio albums - '', '', '', '', '' and '' - plus their 2001 album ''.

November 06, 2007 04:09:57 GMT

Apart from the prediction that her album will enter at #1 in Billboard Hot 200 chart this week, rumors are circulating that will release 'Break the Ice' as the second single from ''.

The interesting fact is, synth-driven 'Break the Ice' is produced by the same team who did the successful 'Gimme More'. Kara DioGuardi, Keri Hilson, Nate "Danja" Hills and Marcella Araica have all penned the two upbeat tunes. 'Gimme More' has so far peaked at #3 in Billboard Hot Singles chart.

November 06, 2007 02:37:24 GMT

With his '' album out in the market today (November 6), has fulfilled his promise to announce a joint tour with fellow singer and buddy . The jaunt that is dubbed 'Exclusive Holiday Tour' will begin December 6 in Cincinnati, O.H.

There are 22 dates that have been announced so far, including those in Miami, New York, Las Vegas and Dallas. "It's gonna be crazy - we just giving people a new vibe," Bow Wow told MTV. "I know it's something that the girls, the kids and everybody has been waiting on for so long."

November 05, 2007 09:00:06 GMT

have debuted the music video of their special collaboration with . The clip of 'Tranquilize' was premiered in U.K. the end of last month and has now received its world premiere.

The video features frontman Brandon Flowers wandering around in a seemingly deserted house where Reed was sitting at a piano.

November 05, 2007 08:33:58 GMT
A new reality show is coming up on CMT, a cable channel specializing on country music. 'Can You Duet?' will search two talented artists that will keep the legacy of such legends as and June Carter.

The one-hour show will be comprised in 11 episodes where contestants will be paired with different person each night. One by one, a contestant will be sent home based on the judgment from the panel of jury which will be determined soon.