September 12, 2007 07:00:21 GMT

German rock act is set to conquer U.S. with a new EP containing two of their best songs. 'Scream' and 'Ready Set Go' are molded into one single EP that was released yesterday (September 11).

The EP is exclusively distributed by Hot Topic for $ 0.99 apiece. 'Scream' and 'Ready Set Go' are both taken from their debut English album '' that was first released in Italy on June 1. It will also be dropped in U.K. on November 11 following its rising popularity.

September 12, 2007 06:19:45 GMT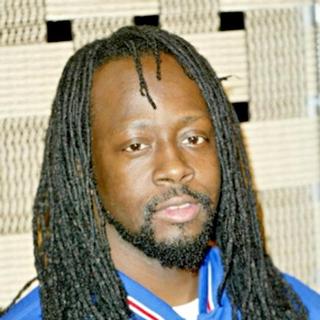 The music video of 's first single 'Sweetest Girl: Dollar Bill' has been played on BET's 'Access Granted' for the first time on September 10. A little packed, the song features guest artists such as , and Niia.

The video was directed by Chris Robinson (, , ). 'Sweetest Girl: Dollar Bill' is the first single to be lifted from the former Fugees star's upcoming album '' which is due November 6.

September 12, 2007 05:57:10 GMT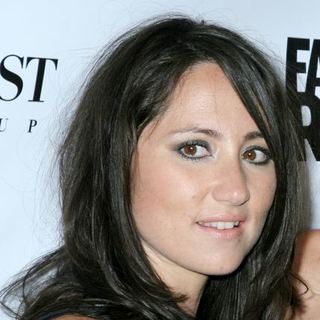 is preparing a more global trek in support of her second album '', due September 18 . She will roam U.S., Europe, Australia and some Asian countries throughout 2008.

The tour will begin October 16, one day prior the album's release date, in Glasgow. The plan is to spend November and December in North America only. The rest of the continents will experience her "Dylan-esque"-themed tour early next year.

September 12, 2007 04:51:03 GMT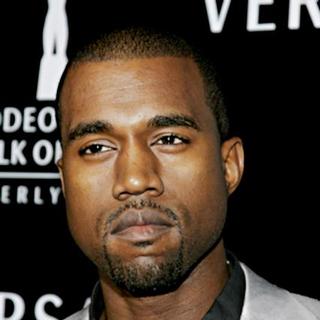 Not receiving 2007 MTV Video Music Awards for his 'Stronger' video, can still be hopeful for next year's event. The clip of his third single called 'Good Life' has been premiered on MTV Jams.

The video features West and guest artist performing with animated backdrops, the same concept employed by 's 'D.A.N.C.E.' video. It was also premiered on BET's 'New Joint Of The Day' on September 10.

September 12, 2007 04:32:12 GMT

has just found a new date for the release of her album ''. The much-delayed album will now arrive October 23, three years after she started working on the piece in 2004.

With the new date, 'Liberation' will go head to head with 'Ghetto Rose', an album by R&B singer Keke Wyatt.

September 11, 2007 08:33:14 GMT

have closed the door to their studio as the seventh album is completed. The only problem they have now is finding a label willing to take the rock band under their wing.

"We just had a meeting about that today," guitarist Jonny Greenwood said in an interview. "We're very relieved to have finished recording, now we have to decide what we should do with it."

September 11, 2007 07:29:13 GMT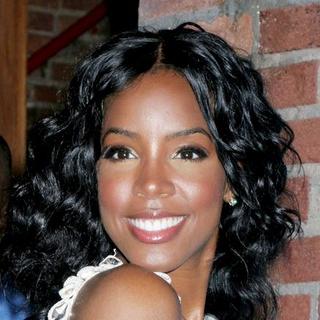 's video for her new single 'Ghetto' has been premiered on BET's Access Granted. The video that also features guest singer was shot by Andrew Gura in early August.

The song which is the second single from Rowland's '' was co-written and produced by . After its release on August 7, it has so far peaked at #109 in Billboard Hot R&B/Hip-Hop Songs chart.

September 11, 2007 06:54:43 GMT
Off playing their characters in the TV series, are gearing the work of their debut album ''. The CD will soon release the first single 'So Bring It On' that was already premiered on Radio Disney on August 25.

Next, it was reported that the girls will pull 'Fuego' as the second single and make its music video. The upbeat song samples on 's 'All Night Long'.

September 11, 2007 06:17:03 GMT

Finally, a definite reunion will fall upon , a band that helped reviving the second Britpop invasion after . Bassist Alex James has confirmed a studio work will take place in October and said that "it's looking promising".

"Funnily enough, people have been talking to each other. I don't think Graham (Coxon) and Dave (Rowntree) have spoken for quite some time and there's been a flurry of texting and long chats which is good. I'm very hopeful," James told BBC.

September 11, 2007 05:03:09 GMT

17-year-old sensation is introducing 'Soulja Girl', a song he does with another teen heartthrob . The song will be made one of the singles pulled from his debut album '' due October 2.

Meanwhile, his first single 'Crank Dat' has reached #1 in Billboard Hot 100 after selling 144,000 in digital sales. The next single to follow up the popular song is 'Yahh' feat. Arab.

September 11, 2007 04:38:14 GMT

A brighter end has come upon 's fourth studio album. The British band has posted on their official website several 'probably' songs to be molded into a CD which is due next year.

The post read: "Expect a short, concise record with no fat and at least two top-division songs released independently. We're still a few months from finishing but already the arguments about track listing have begun."

September 11, 2007 04:17:00 GMT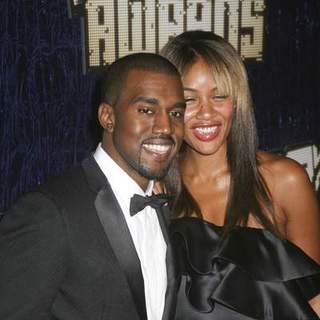 Although came as a big nominee, returned home from MTV Video Music Awards empty-handed. In reaction to that, West shouted in a crowded hallway telling how pissed he was after losing year after year.

The rapper yelled while waiting for an elevator after the event ended. "That's two years in a row, man ... give a black man a chance," he said in front of onlookers and media. "I'm trying hard man, I have the ... number one record, man."

September 10, 2007 08:09:15 GMT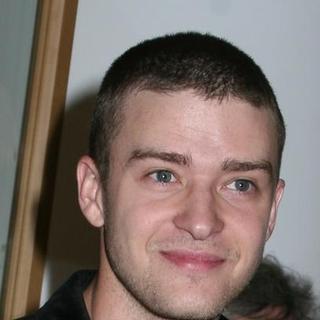 Before winning big at 2007 MTV Video Music Awards, has enjoyed the pleasure of being named 'Best Original Music and Lyrics' at 59th Creative Arts Emmy Awards. The award was presented to the singer for his work in the song 'D**k in a Box'.

The honor was shared with comic Adam Samberg who accepted the statuette on behalf of both of them. Samberg said on the acceptance speech, "I think it's safe to say that when we first set out to make this song, we were all thinking 'Emmy!' The other thing we were thinking was, 'Hey!' Here's this young up and comer, Justin Timberlake, who is clearly very talented and could use a break.' So Justin, if you're out there, congrats to you, kid."

September 10, 2007 04:20:35 GMT

The inarguably biggest category at MTV Video Music Awards has been announced. 'Video of the Year' was given to 's 'Umbrella' feat. .

With the winning, Rihanna has pocketed two statuettes through 'Umbrella'. Earlier that evening, she gained 'Monster Single of the Year'.

September 10, 2007 03:29:19 GMT

beat the expected winner as this year's 'Best New Artist' at MTV Video Music Awards. was there to hand the award to the group that excelled this year through single 'Cupid's Chokehold'.

was up next, introducing and honoring producer and rapper .