April 25, 2008 04:51:52 GMT

It was reported that 's new album "L.A.X" was about to be pushed by to avoid the same release date with 's new album. Now it turned out that not just Game's album which is being pushed back but the Unit's "Terminate on Sight" will also face the same thing.

Both artists' label Interscope has decided to hold back the release date for the albums "L.A.X" is now scheduled for release on July 8, while "Terminate on Sight" will hit the stores on July 1. Game has confirmed the new release date for his upcoming album saying, "I will drop my album on July 8 in order to clean up the mess 50 made with his new release on July 1. I thank all my fans for their support on the new single 'Pain' featuring ."

April 25, 2008 03:42:03 GMT

Since starting his musical career in 1999 until 2008, never really managed to get his single reaching the #1 spot in the music chart. Now his luck seems to get its turn as the rapper's latest song "Lollipop" takes the #1 spot on the Billboard Hot 100 chart. The new single is taken from his upcoming album "The Carter III" set to be released on June 10, 2008.

Besides getting busy with his new single's promotion, Wayne will also be joining and other artists to perform at the Summer Jam 2008 to be held on June 1 at Giants Stadium. Other famous names also scheduled to perform in the concert are , , , , and many more.

April 25, 2008 02:32:17 GMT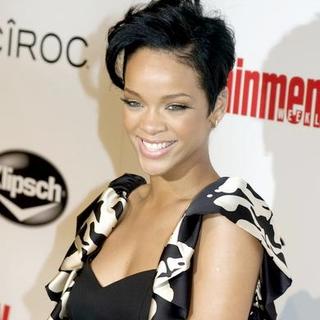 Another big collaboration is being made by . After collaborating with in her first album this time she teams up with . The two are working together in the remake of Maroon's track "If I Never See Your Face Again", which was taken from their second album "".

The re-make single is planned to be featured on both Rihanna and the funk-rock band's repackaged album which will be released soon. Rihanna's re-release album will be out on June 17, but the date for Maroon's is yet to be confirmed. The "Umbrella" singer confirmed the date for her repackage album's release to MTV saying, "We're both re-releasing our albums-mine's out June 17."

April 25, 2008 02:15:03 GMT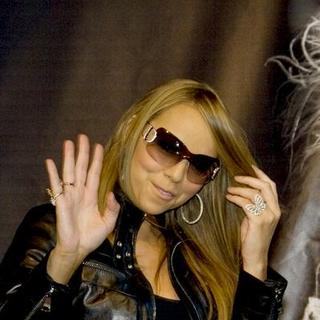 gave a sneak peek to her new music video on MTV's TRL yesterday, April 24. The diva will release the music video of "Bye Bye" on the same channel on Monday, April 28 but a footage slightly over half a minute has been outed to get fans tickled with curiosity.

As promised, the clip features as her love interest whom she brought along while traveling on a private plane. Carey is also pictured there as a celebrity who receives lots of media attention but travels solo. Carey will bring the full-length version personally on TRL and BET's 106 & Park.

April 24, 2008 09:25:41 GMT

were hailed as the recipient of Best Album of the Year through their 2007 effort "" at the first ever NME Awards USA. Their win was selected by fans via on-line votes that favored the band's album over the other nominees which are The Hold Steady's "Girls And Boys of America", ' "", 's "" and ' "".

The band which is fronted by did not attend the show but sent in a video acceptance speech. They said, "Number One Record - thanks very much for that. It's good to see NME making its way over here into the States, because they've been good friends of ours over in the UK for a long time."

April 24, 2008 07:16:11 GMT
With out and about for viewing, 's "Party People" receives its behind-the-scene footage. The clip that was outed by the rapper's label Universal Motown, features the on-set shooting that includes aka Fergie and video interviews.

In the clip, Nelly and the video's director Mark Webb gave out their insights to the making of the video that involves a lot of people. The original video was premiered on April 14 on MTV, showing Fergie in both modern look and classical 'Moulin Rogue' image. It was shot in Los Angeles earlier this year with cameos from and the song's producer Polow Da Don.

April 24, 2008 06:53:31 GMT
With the album coming around the corner, and their marketing teams have decided to add a little extra to each package of the CD. Included in each of the "Scream" album which will hit the U.S. stores on May 6 is a code to a very special V.I.P. section on the band's .

For every purchase of the CD, there can be found a code that will give access to the V.I.P. area in the site. The segment will include exclusive content, live chat with the band, chance to win concert tickets and meet the band as well as live concert stream.

April 24, 2008 06:20:42 GMT

Four winners of Presents: Girlicious have been selected, they are Natalie, Nichole, Tiffanie and Chrystina. The four girls were officially announced as the new group after contestant Charlye was eliminated by the panel of judges that includes Ron Fair, , and Pussycat Dolls' creator, Robin Antin.

The Wednesday, April 23 episode that was broadcast on The CW saw an episode called "You Are Girlicious" where the top five were required to harmoniously sang as a five-piece as well as solo. Charlye who performed 's "Before He Cheats" sadly did not impress the judge enough to make her stay in the competition.

April 24, 2008 05:01:23 GMT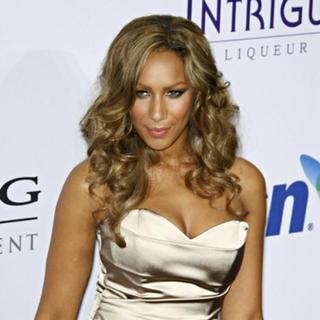 made a performance for the first time on American Idol stage and for the umpteenth time in front of Simon Cowell. The winner of British reality show X Factor, that also sees Cowell as the judge, sang her #1 hit "Bleeding Love" on the result show on Wednesday, April 23.

While Lewis celebrated her performance, contestant Carly Smithson was cut off the show after receiving the lowest amount of vote on the Andrew Lloyd Webber week. On Tuesday, the Irish singer who lost her chance in the show's season 5 due to visa problem, performed "Jesus Superstar" and even got praised by the acid-tongue Cowell. She was put on the bottom two along with Syesha Mercado who managed to get into the top five along with , , and .

April 24, 2008 04:27:30 GMT

have dished out details of their new album, which is expected to be released in the fourth quarter of this year. The band have announced through their official site back in February that a new album is in the work and to Billboard.com the band has just confirmed that at least 25 songs have been in line but there's only "four, maybe five keepers right now."

Frontman John Rzeznik said that they will be back to their rock roots in the new set after tackling several semi-rock tunes in the previous release, "Let Love In". He explained, "We're really more of a rock band, which is kind of the approach that we're taking with the new album. That means all of us playing live in the studio and kind of under-producing it."

April 24, 2008 03:35:10 GMT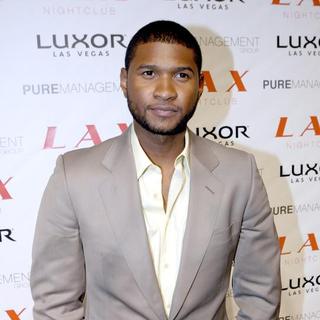 's voice taken down, has put two of his other friends for the remix of his single "Love in This Club". The joint that originally features Jeezy has received a vocal addition of and a rapping by .

The remix is a leak in anticipation of the release of Usher's new album, "" and which is not yet confirmed to be released in any format. The Jeezy-featured version, which is the first official single from the album, has peaked at #1 on Billboard Hot 100 chart and reportedly there was another version that includes 's rapping.

April 24, 2008 03:10:00 GMT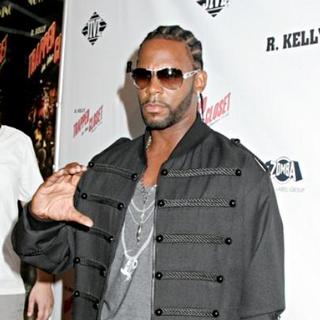 On the heels of "" that was released last year, will release a new album called "12 Play: Fourth Quarter" this Summer and a promotion for it has been kicked off. A music video for "Hair Braider", the first single lifted from the set has been premiered.

The video clip was shot in Chicago earlier last month with director Malcolm Jones. Despite a new promotional photo of him having a gold-dyed and braided hair, the video had the R 'n' B singer's head wrapped in hat and back to its black color. The clip shows scenes of him on the set of a video shoot and being braided by a woman.

April 24, 2008 02:54:06 GMT

The 39th Annual GMA Dove Awards has granted the Male Vocalist of the Year and Natalie Grant for the Female honor. The event that recognizes the works of gospel musicians was held on Wednesday, April 23 at Grand Ole Opry House in Nashville, Tennessee and broadcast nationally for the first time in four years.

Tomlin started off with 5 nominations, just one count lower than the biggest nominee, Casting Crown's Mark Hall. "This is quite amazing," Tomlin said on his acceptance speech. "Thank God for letting me sing and give a voice to people around the world to worship him. This is unbelievable that God would continue to use us all like this and I'm very, very grateful."

April 24, 2008 02:17:36 GMT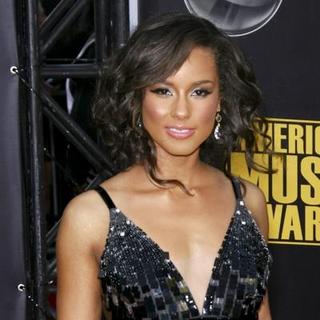 Previously only a preview, the video of ' "Teenage Love Affair" has now come in full length. The Chris Robinson-directed video was serviced to BET on Wednesday, April 23 few hours before its schedule on its 106 & Park show.

Keys said that the clip that was shot at Drew University in Madison, New Jersey is inspired by Spike Lee's 1988 film "School Daze". To Today Show's Matt Lauer she said, "It's an homage to Spike Lee's 'School Daze. You know that feeling when you first fall for somebody? You can't get enough of them."

April 23, 2008 09:35:22 GMT

All bands that have reunited after having long break-up always have good reasons to get back together, that's also the same case with rock band ". Recently the band's bassist has revealed one the reasons in an interview with MTV, saying that they get together so they can open concert.

Confirming the news to MTV Robert DeLeo said, "Believe me, that was one of the reasons. We thought, 'We should get together now, in case Zeppelin does tour.' I'm serious, man. That would be one hell of a bill: STP and Led Zeppelin. I mean, we could play a doghouse, out in the middle of the ocean, and if I got to play with Zeppelin, that would be a highlight of my life." He also revealed that although the reunion looks to be impossible at first, the band members managed to settle down their differences and things went well in the end.