July 18, 2007 06:30:49 GMT

Australia's very own heavy metal band is confirmed having their highly-anticipated album under way. The band whose latest effort was 2000's "" has begun crystallizing their materials into a record which will be followed by a tour.

"Malcom and Angus (Young) are in the studio," frontman Brian Johnson said at New Jersey's Classic Rock Cares gig. "There's an album in the works, and a tour, too, I think. The boys are working on something special. They don't want to do just another album."

July 18, 2007 06:06:01 GMT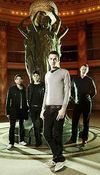 Indie rock act have decided to pull title track as their second single from sophomore set "". The British band will have it launched on both 7" vinyl CD and digital download on September 3.

The song "An End Has a Start" was originally prepared as the album's first single but then, "Smokers Outside the Hospital Doors" was released online on June 11 to give early impact. The album itself was released June 25 and had enjoyed #1 post in U.K. Album Chart for one week.

July 18, 2007 04:47:46 GMT
is the predicted frontrunner of 2007 Nationwide Mercury Prize, an award that appreciates best 12 British records in the last 12 months. The only heavy competition running alongside the Sheffield band's "" is 's "".

Of all the 12 nominees, Arctic and Winehouse have been marked by William Hill as favorites to claim the prize, with odds of 4/1. Arctic was last year's winner through "" and if they are to win again this year then the band would be the first act to win the prize two times in a row.

July 17, 2007 09:21:27 GMT

When 's "Crazy" was released in March 2006 and remained at #1 in U.K. Singles chart for nine weeks, everybody thought that it was the ultimate song of the decade. However, it was recently broken by 's infectious hit "Umbrella" featuring Jay-Z.

"Umbrella" is enjoying its ninth week atop the U.K. chart while maintaining its #1 post in U.S. Billboard's Hot 100 chart at the same time. The song holds strong to its position despite the big jumpers in the U.K. chart.

July 17, 2007 08:10:16 GMT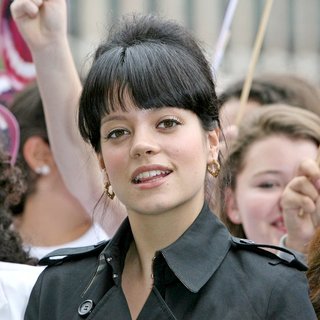 After canceling some U.S shows in April, will be back in the country for a short fall tour in compensation. The "Smile" singer will swing to the States starting from September 6 at the prestigious San Diego's House of Blues.

Her U.S. jaunt is preceded by a worldwide tour that will include stops in Australia, Japan, Chile, Argentina and some European countries. R&B singer Kevin Michael will be tapped as the opening act of her U.S. dates.

July 17, 2007 07:40:21 GMT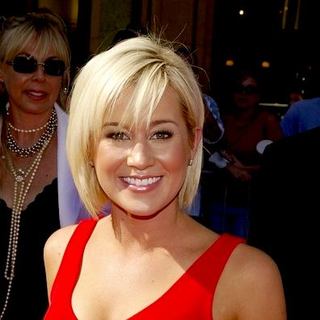 After premiering her song "I Wonder" in The View, will have it performed on ABC's Good Morning show. The second single from the country singer's debut album will be the opening of a two-hour special that is aired July 23.

To be played after Kellie's performance is "CMA Music Festival: Country's Night to Rock", a four-day event that was held back on June 7-10. Within the tape, there will be Kellie's performance on first single "Red High Heels" and also by others such as , , , , and .

July 17, 2007 07:12:00 GMT
Country singer is pulling "Heaven, Heartache And The Power Of Love" as the first single from her new album. The song, that becomes her first in two years, has been released to country radio outlets on Monday (July 16).

Although some radios have already the pleasure of playing the song, the official airplay release is only set on July 30. "Heaven, Heartache And The Power Of Love" is part of Trisha's new not-yet-titled album that is produced by Garth Fundis.

July 17, 2007 06:06:29 GMT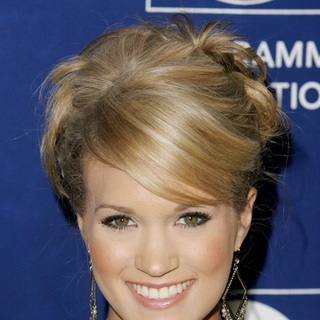 Still on the heels of her 2005 album that reaches mega success, is announcing the release date of her new album. The following of single-strong "" will arrive October 23 according to her label.

The CD which is yet-untitled holds the production of Mark Bright who was also responsible for seven tracks in "Some Hearts". The recording is reportedly underway.

July 17, 2007 05:00:48 GMT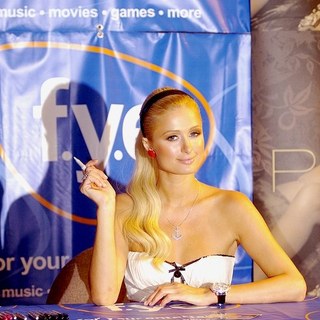 apparently slams the brand that she is a one time singer. The hotel heiress that has just been released from prison last month, is itching on heading back to the studio with her first album producer Scott Storch.

"I'm already working on my new record," Paris said. "I've been in meetings with Scott (Storch) and we've been working on it. I've been working on it with Scott for a few weeks."

July 17, 2007 04:33:03 GMT

If started "" with pop/rock driven "Guitar", he was a complete brilliant to include long-time partner Wendy and Lisa for "The One U Wanna C". The song that is still yet to be determined to be a single is a reminder of how his fans survived the 80s.

"The One U Wanna C" is one of the pre-release tracks from "Planet Earth" that suggests that the record may be more than just a pop CD. It pretty much sports the easy melody Prince used to deliver "Purple Rain" and "Raspberry Beret". Other song that leaked to the Internet titled "Future Baby Mama" also leans on slow R&B.

July 16, 2007 09:38:48 GMT

In what can be speculated to be a song that didn't make the cut for her 2004's effort "", leaked a song titled "Sweet Nothings". Amidst her controversial private life, this song is sadly not included in her new album tentatively released later this year.

Various responses came from those who have listened to the new song. Some claimed that her experimental sound that still retains the signature husky sound is a huge step towards her comeback. However, there are those who think that the partially futuristic sound isn't good enough to catapult her back to success.

July 16, 2007 09:11:25 GMT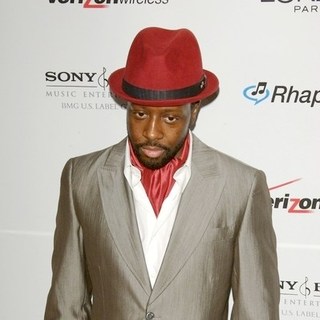 With on board of his production team, Wyclef Jean is confident enough to leak the first song off his seventh solo album. The ex-member of is putting "Sweetest Girl" up front his native-themed CD tentatively titled "Carnival 2: Memoirs of an Immigrant".

Chosen as the first single, "Sweetest Girl" spans the collaboration from , and Nia. True to his words, Wyclef has this one done in mid-tempo and close to his native Compa vibe.

July 16, 2007 07:51:48 GMT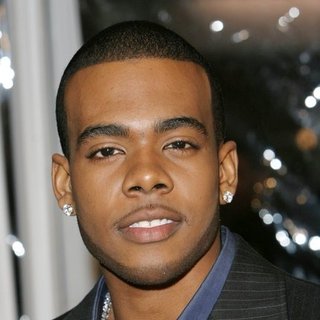 As anticipation rises upon the release of "", R&B crooner 's third studio album, a new single is prepared to give an early impact. -produced song "No Definition" is set to be the next single pulled out of the CD.

"No Definition" is a mid-tempo feel song that despite fans' vote appears as a single. In his official site, Mario previously asked fans' favor to pick the next song that will follow first single "How Do I Breath". Votes were actually heavy on three songs "Why", "Kryptonite" and "Crying Out for Me".

July 16, 2007 07:12:40 GMT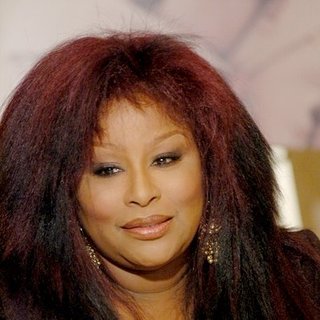 After almost ten years going vacuum, makes her return to music scene with new single. "Disrespectful" featuring R&B diva will be released in advance of the album "FUNK This!"

The upcoming set will be her first full-length record under her new label Burgundy Records which she tied deal with in early 2006. Most of the tracklisting will be coverage of popular songs that is topped with new materials produced by Jimmy Jam & Terry Lewis and James "Big Jim" Wright.

July 16, 2007 06:38:48 GMT
After much-criticized "Never Again", released another sentimental song to be the second single pulled from "". "Sober" was released on July 10 and will soon determine the success of her third album.

"Sober" is considered a crucial song after "Never Again" was mildly received in radio airplay despite the huge digital download. The music itself spans various instruments that vary from drums to timpani with Kelly's vocal reaching high pitch, reminding fans of her earlier work.