April 07, 2008 04:22:43 GMT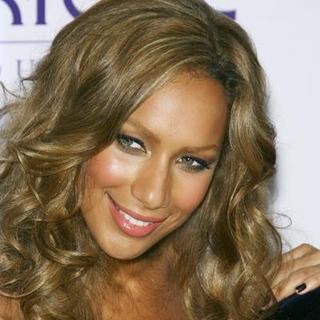 Successfully crossing her music to American market, is now the center of a biding war for the use of her music. Movie bosses in Hollywood reportedly are eying to gain the right to her single hit "Bleeding Love" as well as two others from her album "" to be used as movie themes.

"A number of huge offers are on the table for Leona's songs," an industry insider said. "The bids for 'Bleeding Love' are staggering. They are into seven figures. The offers are for major blockbusters - some just around the corner." The source also said that Lewis is considered to be the new if the deal is through. "This could turn 'Bleeding Love' into the biggest song of the decade - like 'I Will Always Love You'. Last week, Leona became the first British solo female to top the US Billboard Hot 100 chart in 21 years with 'Bleeding Love'," the source added.

April 07, 2008 03:58:04 GMT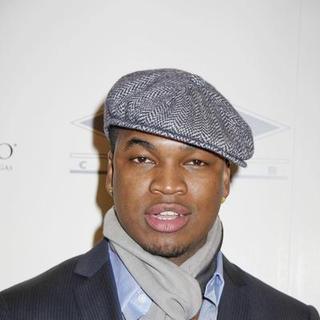 A new track from called "Used to You" has surfaced on-line, allegedly the one which will be included in his upcoming album "". It is a mid-tempo track that includes '80s electone in the background, a genre that fits his description of how he wants the album to be presented.

Ne-Yo said previously that he was inspired by Rat Packers such as and Sammy Davis Jr. when he developed the album. "Years ago, if you weren't wearing the right suit or have a correct crease in your pants, you couldn't even get in the door -let alone on stage to perform," he explained. "For me, the sharpness of Sammy and Sinatra is the kind of style I strive for in clothes and music. 'Year of the Gentleman' is named in honor of those guys."

April 07, 2008 03:31:13 GMT

Producer turns singer will release a self-titled debut album on June 17 via Universal Motown/NextSelection and the first single confirmed to be lifted from the effort is "Diamond Girl". A music video for the song has been premiered on BET's 106 & Park on Friday, April 4.

The clip directed by Chris Robinson simply shows classic-looking Leslie performing the song on-stage and backed up with a full band. Leslie recently premiered the new single on BET's Spring Bling which is slated to air later this month. "Diamond Girl" which is available on iTunes and other music outlets has entered the Billboard Hot 100 chart at #95.

April 07, 2008 02:52:04 GMT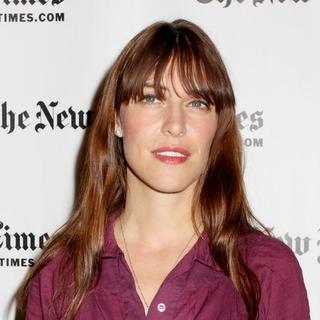 was nominated for five categories in 2008 Juno Awards and she took home, all five of them. The 32-year-old singer made an exceptional sweep at the Canadian event on Sunday, April 6 when her album "", her single "1234" and her profession as a songwriter successfully moved out her competitors.

"I made a record with my buddies in a house, people's ears were open to it for whatever incomprehensible reason, and then those people brought me more people in my world," Feist said on her acceptance speech that was scribbled on her hand. Ironically her wins made and who were nominated for six and five respectively, walked away with none.

April 05, 2008 06:26:19 GMT

Actress has revealed the first picture of her as a singer. A cover art of her debut album "" has been outed, showing her literally laying her head on a branch of tree covered with leaves and closing her eyes.

According to sources, the cover was shot in Louisiana where they record the CD and was snapped by photographer Brea Souders. Another promotional picture where she is shown in full body on the tree has been leaked earlier last month.

April 05, 2008 04:54:07 GMT
The official line-up for this year's Lollapalooza Festival will be announced on Monday, March 7 via but outside sources leaked out some names that will grace the stage. Among those who are tapped as the main attractions this year include , , and .

This year, the music event will take place at Chicago's Grant Park over a three-day course weekend starting from August 1. A report on Chicago Sun-Times also cited an industry insider confirming the appearances of , , , Battles, Stephen Malkmus, , , , and Mates of State.

April 05, 2008 04:21:58 GMT

Another YouTube success story, is set to release her debut album called "" via Hollywood Records on Tuesday, April 8. The singer who is half Japanese and half Irish-American will also include in the set, her acoustic cover of 's "Umbrella" that got her into popularity at the first place.

"Marie is such a gifted singer and songwriter and we couldn't be more exciting about her upcoming album," said Bob Cavallo, CEO Hollywood Records. "She connects with her songs and her audience on such a deeply personal level and this album reflects it."

April 05, 2008 03:37:36 GMT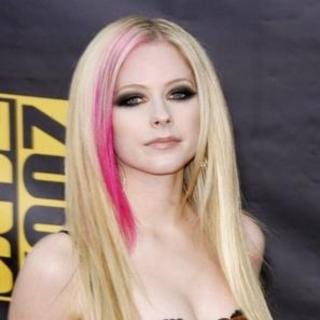 has released the title track of her 2007 album "" as the fourth and final single from the set. A music video of it has been premiered on MTV TRL Italy on April 4.

The clip is directed by the renown Wayne Isham (, ), showing two sides of Avril. One when she was still punk rock girl singing with her band and the other, a more girlish figure where she is dressed in pink miniskirt and does pom pom with her Team Avril. Her brother Matthew makes a cameo in the clip.

April 05, 2008 03:16:16 GMT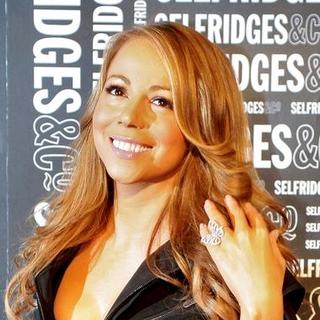 is holding a competition for her artistic fans out there. The diva who will soon release her new album "", wants those who have the guts to design an album cover based on the title of the album. Entries and winning design, however, will not be the final album cover that will be used.

Contestants can upload their final designs via Slide widget and e-mail it to mariahcareycover@gmail.com. Those who got through will get their designs displayed on Mariah's where people will get to vote for the best design. The first winner will be entitled to 2 tickets to Mariah's performance, the singer's new fragrance M by Mariah Carey, a signed CD from Mariah plus having their design molded into poster with with their name credited and Mariah's signature. Five runner-ups will receive almost similar prizes, only minus the two concert tickets.

April 05, 2008 02:44:56 GMT

, 's appearance on NBC's "Today" show yesterday (April 4) was to announce a reunion. The boyband who made it big in the late '80s officially launched their reunion along with the announcement of gigs and a new album. They have also confirmed that the 'Kids' moniker won't be changed although they are reaching their 30s.

In relatively the same time, their was also launched revealing details of their reunion, concert dates as well as blogs entry from the members. Joey McIntyre wrote, "One fueling the other - The love for each other and the love for the game. 5 players never forgetting where they came from but knowing they could go all the way to the top. Nothings changed; every thing's changed. Long live The Block!"

April 04, 2008 09:06:53 GMT

has addressed for the first time the firing of 's vocalist Scott Weiland, citing that the band is actually "relieved" after his departure. The guitarist also told RollingStone.com that they have had some candidates for the empty slot but won't reveal names yet.

"Everybody's just very relieved," Slash told RollingStone. "This is something that's been coming down for a while. I know everybody is tying the STP (reunion tour) thing to it, but it started way before that. We just had a lot of commitments to fulfill, so we just had to drag this thing out until the obligations were finished. Basically, we're just excited about finding someone else and moving on."

April 04, 2008 08:33:53 GMT

are giving their fans the ultimate treat with the release of a deluxe edition of their 2001 album "American Bleed". The set will be in 2 dics, featuring rarities, unreleased tracks, demo tracks, live tracks, B-sides as well as a new material called "Your House 2007".

The original version was released in July 2001, two months before the September 11 tragedy that prompted the band to re-title it to "". The deluxe addition will retain its original title and be released on April 29. Beside the 11 tracks that appeared on the original album, there will also be holiday single "Firestarter" that was attached to "Last Christmas" single as well as a live radio session of "Game of Pricks". For complete tracklisting, log on to .

April 04, 2008 06:16:50 GMT

Rapper has released a new music video for his single "Our World". The song is a DeMarco-featuring that appears as one of the tracks in Elephant's forthcoming album "", due next week (April 8).

It was directed by Ras Kassa the Guru, Jamaican filmmaker who has garnered most of his success from his directorial of mainstream TV and music videos. He had done videos for Beenie Man, and .

April 04, 2008 04:45:54 GMT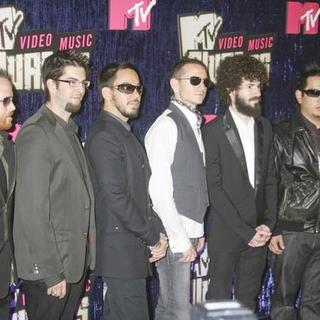 's Projekt Revolution tour is back with its fifth year and a fresh batch of line-up. The jaunt that is headlined by the rock act will also see , , and Ashes Divide (featuring 's Billy Howerdel) on the main stage. Another stage which is smaller will be graced by , , , and the Street Drum Corps.

The first date is set for July 16 at the Tweeter Center, Boston and the tickets will go for public sale on Friday, April 11 but as a gratitude towards fans, Linkin Park give a limited period starting today (April 4) for fans to purchase pre-sale tickets which service charge will be paid by the promoter, Live Nation. This would save fans $8 to 11 bucks compared to purchasing the regular tickets.

April 04, 2008 04:16:41 GMT

has unleashed several photos which will be part of his upcoming Glow in the Dark Tour. Beside revealing , Kanye also shows photos of his who wear minimum clothes and are covered with special paint.

"I can't take it anymore. I have 2 show you guys a model of the stage," Kanye wrote on his official blog along with the posting of the first photo on April 3. "This is not a regular show. I tell people, hey, this show is gonna be crazy and they say, "I bet it is!", BUT THEY HAVE NO IDEA! People expect me to come with innovative stuff... I'm sure a lot of people expect some neon, lower east side, post everybody dressing like the 80's stuff or maybe the light up jacket from the Grammies, perhaps the robot girl and light spectacle they saw on Youtube from the European run. My friends..... NONE OF THE ABOVE!!!"