March 24, 2008 02:56:59 GMT

will pull "Leave Out All the Rest" as the fifth and last single off their 2007 album "". The rock band in fact have shot the music video in Van Nuys, California last weekend with their DJ Joseph Hahn as the director.

According to a report on MTV, the new video will show the members of Linkin Park living everyday life on a futuristic flight vessel that floats in outer space. "It was random, out of nowhere, and it fit the song perfectly," said MC Mike Shinoda. "I really like this video, because it's different from everything else he's done with us before. It's this sci-fi thing, which is fun. We've never really done that, and when I walked onto the set, I thought it looked like 'Battlestar Galactica.' "

March 24, 2008 02:28:44 GMT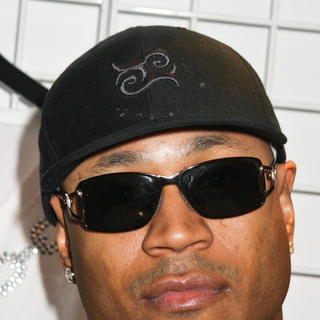 has spotted diamond in the rough inside a 15-year-old called Nicolette. The NYC rapper believes that she has what it takes to be a superstar and therefore is signing her to his Platinum Harvest label. Consequently, Nicolette will be the first signed artist under the new label.

"I would put her on a record with anybody and see what they think as far as competition," Cool gushed. "She's unbelievable. She's a star, not just somebody spitting bars in my face... She can rap... She's the truth." Cool once introduced who was featured on his "I Shot Ya" hit.

March 22, 2008 07:22:44 GMT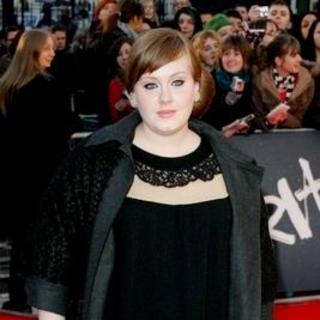 English soul singer has signed a major U.S. deal to release her debut album Stateside. The 19-year-old who was also naming the album "" in U.K. will service it to the U.S. this Summer under Columbia.

Her U.K. label XL Recordings arranged the deal and its rep Richard Russell commented, "She wants to work it properly, and put in time there. People are really excited about her over there." Adele, catapulted to success through her hit single "Chasing Pavements" that sent the album going straight to #1 in U.K. Albums chart earlier this year.

March 22, 2008 06:27:12 GMT

will reach another milestone when they release a new album containing original materials for the first time without late vocalist Freddie Mercury this September. The surviving members of the legendary rock band, Brian May and Roger Taylor, will release "The Cosmos Rocks" which will be the first album without Mercury contributing since the 1995 "".

Former member John Deacon won't be featured in this project, instead Paul Rodgers is brought in. Rodgers has been serving vocalist duties since 1995 after Mercury's death and singing for the band under the moniker Queen + Paul Rodgers. A spokesperson of the band said that all three of them have begun recording the album in the studio.

March 22, 2008 05:15:39 GMT
's frontman Scott Weiland made a surprising announcement at their gig on Thursday, March 20 in Glasgow, Scotland, U.K. when he said that the current tour will be their last. The vocalist who is also fronting (STP) said to the audience as they closed the gig, "You're at something special really tonight...This is the last ever Velvet Revolver tour".

A couple of responses have been issued by the band following this. In a blog post by Matt Sorum, the drummer said, "So last night was interesting. Had a little band turmoil on stage, as you probably all could tell. Being in a band is a lot like being in a relationship. Sometimes you just don't get along. I guess there has been more turmoil lately, I guess, with the cancellations and all. It has been frustrating, I am not going to lie." Sorum further said that he loves touring but it can be "draining".

March 22, 2008 03:47:57 GMT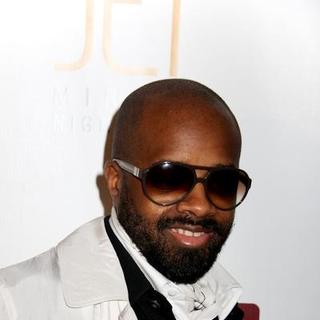 On Thursday, March 20, has shared his knowledge of the music business in New York City's New Yorker Hotel as part of the NY Daily News' "Night With the News" lecture series. The rapper and Hip-Hop mogul will do more talking in two separate venues which dates stretch through April 1.

Dupri, accompanied by music industry guru Andre Harrell, gave out the topic "How to Get a Record Deal" in the New York date. On Tuesday, March 25, both will give similar session to students in NYU's Recorded Music Program and another one on April 1 when they appear at University of Pennsylvania's prestigious Wharton School, the world's first collegiate business school.

March 22, 2008 03:25:29 GMT

made an impressive sale with his debut album, the 2003 "" that sold 613,000 copies in the first week. The American Idol graduate reveals that he will release the follow up later this year, entitled "".

The second album will be released on May 6 via 19Recordings/RCA, boasting a production from Kipper who also helmed some of and 's albums. As revealed by Billboard.com, there is huge possibility that the album will include the title track and another one called "Ashes".

March 22, 2008 02:59:11 GMT

Chicago rapper who is on the verge of releasing his debut album has first spawned a music video for his song "Do That There". This would be the single that is lifted as the first from his Summer album "".

Berg, who is also known as the featured singer in 's hit single "Sexy Can I" has in 2007 released an EP titled "" that peaked at #32 on Billboard Hot 200. The 21-year-old is signed to Koch Records and has collaborated with stars like , , and .

March 22, 2008 02:31:40 GMT

Two major Hip-Hop icons have teamed up to collaborate in '', the last of 's trilogy album. After citing those like , , and to be among others who are in his album, Wayne also announced that is also inclusive.

West has been to be contributing in the production panel, but Wayne added recently that he is also featured in some tracks. In an interview with DJ Semtex, Wayne revealed that West will appear on three tracks that will also feature Jim Jonson, and Deezle. "The first time, Kanye came and brought me 5 joints. The next time he came and gave me a CD with 15 joints on it. I had to tell him, hold on, please stop," Wayne said jokingly. "On the album Kanye has a good three (songs) but in the files he has about twenty."

March 21, 2008 03:26:59 GMT

, a 21-year-old singer / songwriter has just released her music video for single "Everyday (When Will You Be Mine?)", the first single taken from her album "". Labeled under Hear Music, a label launched by Starbucks Entertainment and Concord Music Group in 2007, the debut album will be released on April 15, 2008. It features a stunning mix of contemporary pop and old-school, horn-drenched R&B, all anchored by McRae's rich, soulful voice.

"Hilary has a great soulful sound and we are excited to play a significant role in the launch of what will be a long and successful career," said Ken Lombard, president of Starbucks Entertainment who oversees Hear Music. "Hear Music has a strong belief in fostering the talent of quality musicians and we believe we've found a gem in this artist."

March 19, 2008 09:53:42 GMT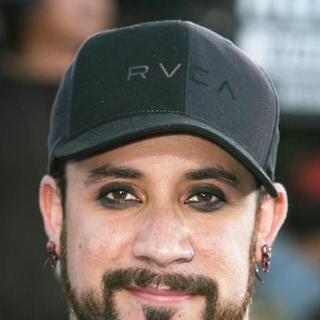 One piece of , A.J. McLean has announced that he will go solo like his band mate Brian Littrell. McLean has even put tickets on sale for two sneak-preview of his solo concerts in Los Angeles on Sunday, March 23 and Monday, March 24 at Anaheim's House of Blues and L.A.'s Sunset Strip respectively.

His manager Eric Podwall confirmed to People that McLean is going solo, stating, "After 13 years with the Backstreet Boys, and 75 million records sold worldwide, A.J.'s excited to take a step out on his own and present his music, in his style. He's excited to connect to his fans on a one-on-one basis at smaller venues - something you can't do in large arenas - and to give them a taste of some of the music that will appear on his first solo record later this year."

March 19, 2008 09:16:36 GMT

's tenth album that is aptly titled "" has gotten its U.S. release date. The album that was released in other parts of the world in November last year will be released Stateside on April 1, just two weeks before releases her also highly-anticipated album "".

For the U.S. version, Minogue will revamp it with a different version of the track "All I See" that features a guest spot by New York rapper . The remaining of the tracks will be similar to the U.K. version, including the spawned singles "In My Arms", "2 Hearts" and "Wow". Set to be the lead single in U.S., "All I See" will be serviced to American radios on March 25 and performed during a guest appearance on The Show on April 3.

March 19, 2008 06:52:10 GMT

Finally, a title is revealed for 's fourth album that is due June 17 via Capitol/Parlophone. To RollingStone.com, frontman revealed that it would be called "" which means "Long Live Life" in English.

Martin was inspired by Mexican artist Frida Kahlo in naming the album. Frida who has also been depicted in a movie played by , endured a painful life after she was diagnosed with polio and had a traffic accident when she was only 18. "She went through a lot of shit, of course, and then she started a big painting in her house that said 'Viva la Vida,'" Martin explained. "I just loved the boldness of it."

March 19, 2008 06:26:47 GMT

A string of new dates have been introduced as the compensation of the several dates postponed in 's reunion tour. Earlier this month, the rock band canceled dates in several cities like Charlottesville and NYC to give frontman time to undergo "medical tests".

As , they come back in the tour on April 19 with a gig in Las Vegas' Mandalay Bay Events Center. Four other dates have also been announced for Dallas, Cincinnati, St. Louis and Milwaukee. Tickets that had been purchased for the original dates are valid for the new dates.

March 19, 2008 05:08:10 GMT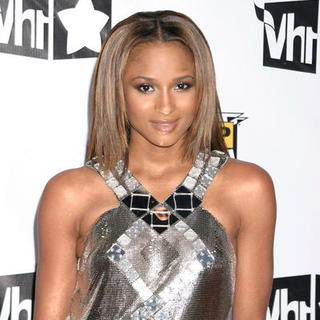 More details on 's third effort has been released. Although the title is not yet revealed, Billboard.com reported that the album is under work with release date slated to be either August or early September. The new album will be the follow up to her 2006 release "".

The Grammy-award winning singer reportedly is hard at work, squeezing time for studio sessions for this album. Among those backing her up are , Polow Da Don, The Clutch and 's protege, DanjaHandz.