May 22, 2008 04:12:15 GMT

Musicians and music lovers are preparing to mark February 8, 2009 as a special date, after it has been announced as the day for the 51st Annual Grammy Awards to be staged on. The event is set to be aired on CBS Live from the Staples Center in Los Angeles starting from 8 P.M.

The news was announced on May 21 by Recording Academy President/CEO Neil Portnow and CBS Executive Vice President of Specials, Music and Live Events Jack Sussman. Commenting about the decision to pick Staples Center as the venue, Neil said, "The next 50 is here, and we are delighted to be in our hometown." Meanwhile, Jack also added, "The GRAMMY Awards are unique for their once-in-a-lifetime musical surprises. What better place to host Music's Biggest Night than the Staples Center right in the heart of the great city of Los Angeles."

May 22, 2008 03:17:35 GMT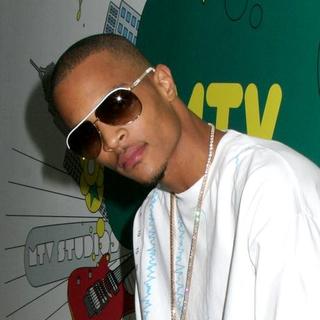 After dissing each other recently through their songs and statements in the media, and will now have the chance to meet each other face to face. The two rappers have been invited to hit the stage together at a concert called the "Birthday Bash".

The upcoming gig is being staged by the initiative of a local radio in Atlanta, U.S., Atlanta's Hot 107.9,. The concert will take the Philip's Arena in Atlanta as its venue and will be held on June 14.

May 22, 2008 02:26:50 GMT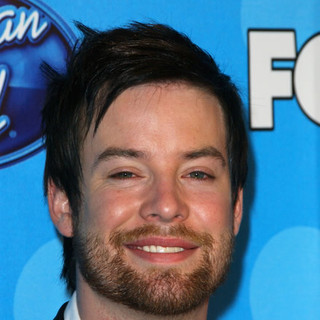 Finally, the battle of the Davids on the seventh season of American Idol was won by a rocker. successfully sucked in a larger number of votes than David Archuletta, a 17-year-old Utah native. Cook took the winning, which was announced on Wednesday, May 21, with a weep and disbelief.

Host said that the votes for Cook and Archuleta was not even close. The finale drew in a total of 97.5 million votes from phone lines and text but Cook himself owns 56 per cent of it while Archuleta took the remaining 44 per cent.

May 22, 2008 02:25:35 GMT

's new music video for his single "Moving Mountains" has finally got its premiere on May 21. The story of the new video, which has been shot earlier this month, was the follow up of his first clip for "Love In This Club". The video sees the club in the previous clip has burnt down in front of him.

The single is the second from his upcoming new LP "" after releasing "Love In This Club" as the first one. Unlike on his first single where he teamed up with , on the new song Usher didn't do any collaboration with other artists. Meanwhile, his new album will hit the stores on May 27.

May 21, 2008 09:33:15 GMT

After premiering the official video of their first single "Violet Hill" on May 15, surprise their fans by releasing another clip. The English band earlier this week have premiered the second video for their first single which is completely different from the first video.

On the new video, the band seem to get more political and satirical by featuring edited footages of George Bush dancing and also Tony Blair playing guitar. The new clip was directed by Matt Whitecross, while the first original video has Asa Mader on the directorial seat.

May 21, 2008 09:03:16 GMT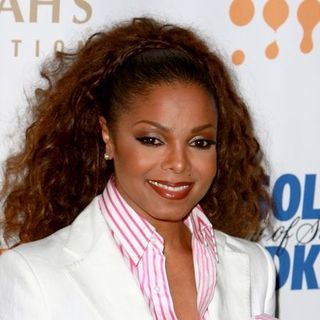 42-year-old diva has finally revealed more details regarding her upcoming tour plan in support of her new album "". Janet spoke in an interview to the press revealing some venues for her tour and also the name of it beside confirming September 10 in Vancouver, British Columbia as the starting date for her road show.

The pop singer, reveals that apart from Vancouver, her upcoming tour will include cities such as New York City, Washington D.C and also plans to raid Australia as well. Confirming her plans, she said, "It's been a while so I really want to make my rounds. I haven't been to Australia in a very long time; I can't wait to go there. There are a lot of places where I really want to stop off at, and that's the idea, that's the goal with this tour." As for the tour name, it will be called "Rock Withchu" which is taken from one of the songs on her new set. The outing itself is being produced by famous promoter company Live Nation.

May 21, 2008 08:32:52 GMT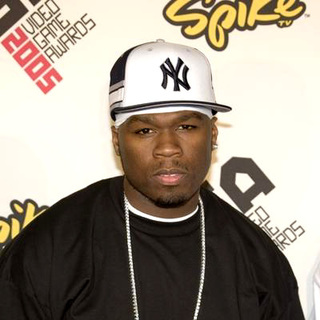 Although still not yet confirming whether the rumors about his mega deal with News Corp is true or not, it seems that will really leave his current label Interscope. New reports surface on the media saying that he is indeed planning to quit his label and already eying a new contract deal, which aimed to be the same type as 's super contract, with another company.

According to the reports, in order to walk away from his contract with Interscope, in which he still has an agreement to release two more albums, 50 is preparing to release a new studio set in the fourth quarter this year to finish up his current deal. With his group 's new record "Terminate on Sight" ready to be dropped on July 1, his upcoming solo LP's release will give the rapper a chance to end his courtship with his label.

May 21, 2008 07:43:05 GMT

Fans of funk-rock super group will have to be patient to wait for the band's new project. That fact occurs after Red Hot announced that they decided to take a year break from any project of the band due to the tiredness they were having after working on their last album "" and tours.

The news was confirmed by the band's lead vocalist Anthony Kiedis in an interview with Rolling Stone magazine. Confirming the news and revealing the reason to take a break, Kiedis said, "We're disbanded for the moment. We actually took a very long time to make the 'Stadium Arcadium' record, because we wrote a lot of songs and then got way too married to them and decided we need it to be a double album. Which was a great experience, but it took forever. It was really a grueling, long haul."

May 21, 2008 06:33:11 GMT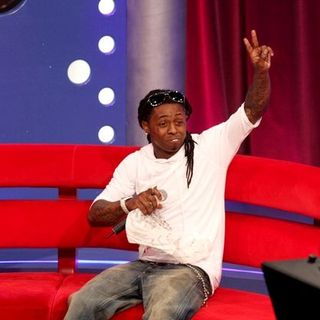 After confirming that the 2008 BET Awards, to be held on June 24, will be opened by , now music fans will have more special treat for them after has been hinted as the closing act. The news comes from the BET EPV Stephen Hill, telling Bilboard.com "I'm really excited that Usher is opening the show. I'll give you a little tidbit -- Lil Wayne is probably closing the show. So, we have a grand opening and grand closing."

Wayne and Usher are not the only performers that have been confirmed to headline the event, other musicians that have also been added to perform are, and Mary J Blige. Not only performing, but at the show Wayne will also have the chance to take home some awards with him as he is being nominated for 3 categories, which are Best Male Hip-Hop Artist, Viewers' Choice Award and Best Collaboration.

May 21, 2008 04:18:39 GMT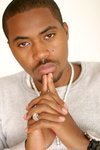 Musicians can't just name their album the way they they like it, that's the lesson has just learned. Due to the pressure he receives from label executives, retailers and also media, the rapper has decided to change his upcoming record's title.

The new LP which he previously named "Nigger" will be changed, but at the moment it is still untitled. Rumored has it that the record, which is set to drop on July 1, will be called "" although it won't be a self-titled effort.

May 21, 2008 03:51:48 GMT

The battle of the Davids on the seventh season of American Idol has been officially grinding since last night (May 20) when the two last-standing contestants showcased their final efforts in winning the love from American people. The finale of the show was aired on FOX at 8:00 P.M., presenting and on Nokia Theater's stage taking three rounds each and here is the report.

The first round was picked by Sony BMG producer and music mogul, Clive Davis, who opted 's "I Still Haven't Found What I'm Looking For" for Cook and 's "Don't Let the Sun Go Down on Me" for Archuleta. Feedbacks from the judges were surprisingly different from expectation when the acid-tongue judge Simon Cowell who had predicted Cook's win, said "Round 1 goes to David Archuleta." Other judge said that Archuleta's performance was one of the best in the season while preferred to speak in metaphor by saying "the sun is never going to go down on you!" On the other side, Simon commented on Cook's performance as "tense" and "emotional".

May 21, 2008 03:42:01 GMT

Stepping aside from all of the bad media coverage surrounding her life recently, now chooses to focus on her new album's release. The pop sensation has now revealed the title and release date for the new record. The teen singer will give her upcoming set "" as its title and plan to drop it on July 22.

The upcoming LP will be Miley's second studio album but the singer's first under her own name not as the character she plays in the hit Disney series "Hannah Montana". The album's first single is "7 Things" that has been released via radios on May 13.

May 21, 2008 02:55:58 GMT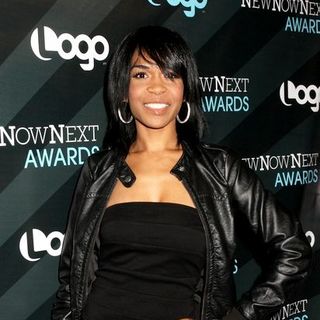 ' new clip for her single "We Break the Dawn" has been premiered on May 19. The video which sees lots of dance moves was shot in Los Angeles and was directed by renown director Phil Griffin, who has worked with other famous names, such as and .

The single is being set as the first from Michelle's upcoming new LP "". The song is co-written by ' sister . After dropping the first single the R 'n' B singer has confirmed "Stop this Car" as the follow up.

May 21, 2008 02:27:22 GMT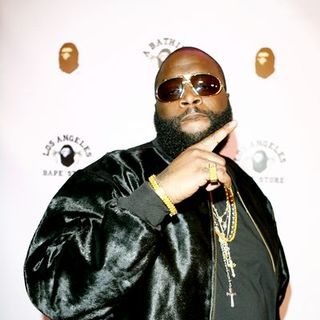 The music video from which features and Avery Storm has been premiered on May 19. The clip was made for Rick's latest single titled "Here I Am" and is directed by Gil Green.

The single itself is the third single released from his latest album "". Before dropping "Here I Am", the rapper has spawned "Speedin" and "The Boss" as the first and second tracks.

May 19, 2008 09:36:06 GMT

Country duo have just premiered their new music video via Yahoo! Music on May 18. The new clip was made to accompany the duo's new single titled "All I Want to Do". The video sees the group vocalist showing her surfing skills.

The single itself will be the first song taken from their upcoming third studio album "". The new song recently has been performed by them at the 43rd annual Academy of Country Music Awards on May 18, at the MGM Grand.