July 02, 2008 06:24:47 GMT

Although they are still resting from the music world, funk rock band already have plans for their new album as they reportedly have picked the producer for the upcoming LP. The latest reports claimed that the rockers will tap French dance music duo, to produce their upcoming record.

The news reportedly was announced by Busy P, one of the important officials on Justice's label, Ed Banger Records, in a recent interview. However, there are still no confirmations from either Red Hot or their representative regarding the reports.

July 02, 2008 04:45:02 GMT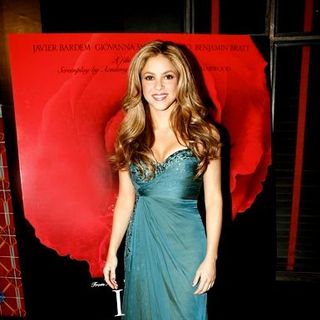 Latin pop star reportedly is set to follow the trail of and as the latest musician that signs a mega deal with tour promoter Live Nation. According to the latest reports, the Colombian born singer is still in talks with the company but it is expected that the deal would be finalized before the end of the year.

The mega deal, which is being called the 360-degree-deal, according to the New York Post would be worth about $70 million and will give Live Nation the rights to handle the singer's tour, merchandising and recording. Although $70 million is a huge amount of cash, a source close to Shakira stated that the pop singer should have worth more than that. "That's rich for an organization that wants to be [conservative] with these kinds of deals," the source said.

July 02, 2008 03:47:17 GMT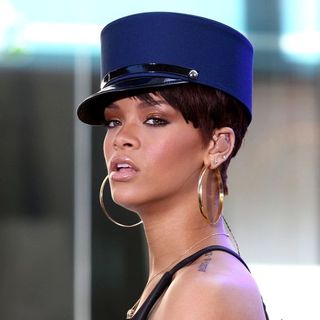 is still keen on promoting her repackaged set "" as the latest news reported that she has been shooting a new music video for one the LP's new songs "Disturbia". The R 'n' B singer shot the upcoming clip in Los Angeles and it is being directed by David LaChapelle, who previously worked with and .

It is still unclear what would be the theme for her new clip but as it can be seen from the pictures obtained by , it seems that it will be a unique one as she was spotted wearing a strange mask on the set. The shooting for the upcoming video itself has actually started from June 29 and was still being continued on Monday, July 1.

July 02, 2008 02:47:55 GMT

Preparing to release his new LP "", producer and hip-hop singer has just premiered a new music video via his official on July 1, in a bid to promote the upcoming album. The new clip was labeled the official street video for the singer's latest single "Burnt".

Just like on the song, on the clip Kardinal was also accompanied by Lindo P and also few other friends. In most of the scenes on the video, the singer was seen rapping on the streets and a bar. The clip ends with what looks to be the cover of the producer/singer's new record.

July 01, 2008 09:11:47 GMT
Following the footsteps of her mates from the American Idol Seventh Season finalists and , Kristy Lee Cook has also landed a recording deal. The 24-year-old will be continuing her country dream by signing with 19 Recordings/Arista Nashville.

Revealing her excitement with the recording deal, Kristy told the press, "To have the chance to be a country singer, to make the music I love and to have enjoyed the support of so many American Idol fans this past season, it all means more than I can put into words." She then also thanked the label for the opportunity they have given her saying, "Thank you so much to everyone. I'll do my best to make you proud!"

July 01, 2008 08:22:00 GMT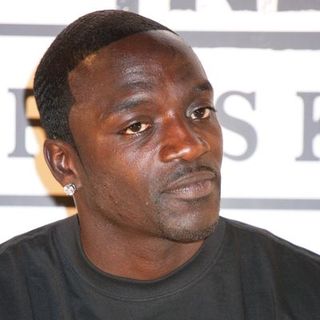 A new song from the collaborative work of with the king of pop has just been streamed. The new track that could be one of the R 'n' B singer's new songs from his upcoming album "Acquitted" is being titled "Hold My Hand".

Akon himself has previously confirmed to the press that he wants Michael to be singing on one of the songs from the new LP and also will set the track as the lead single. "It's a worldwide record. The record is so huge. It's too big. (Michael's) the only person I could have collaborated with," he said.

July 01, 2008 07:29:42 GMT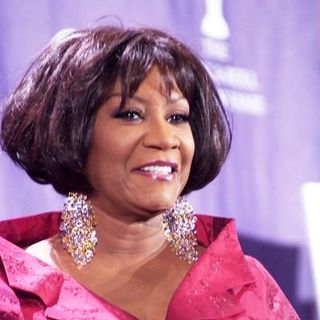 proves that she is serious with her previous statements about the reunion of her R 'n' B group Labelle as the group now have already set the release date for their reunion LP. According to Billboard.com the trio's upcoming record, which is still untitled will be outed on September 23.

On the new record the group won't be working alone as they revealed that some famous musicians will be helping them. Those musicians are two famous music producers Kenneth Gamble, Leon Huff and also rock star .

July 01, 2008 06:43:29 GMT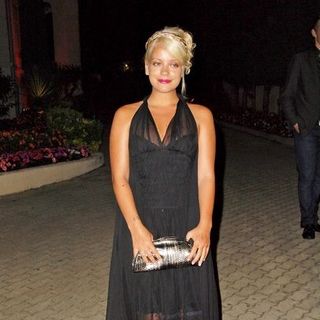 Good news comes for fans as the singer has just confirmed that her second studio album has already been finished. Lily announced the news in an interview with BBC Newsbeat saying, "I'm pretty much sure it's finished and I've got a meeting on Tuesday with the label, I'm really happy."

Moreover Lily also claims that she's not afraid of what her label would think about her new album regarding the pressure they might give her following the success of her debut album "". "As much as I love them they're just people who give you a loan. I'm not scared of my label," she said.

July 01, 2008 05:57:56 GMT

has just made an important decision regarding his music career as he has decided to end his contract with 's label Shady Records. The news has been confirmed by Obie's manager Terry Wilson and also by the label's spokesperson Paul Rosenberg.

Terry on behalf of Obie stated the news earlier about the rapper's departure from his label, stating that he will be launching his new music through his new label World Wide Hustle. "Obie and Shady were moving in different directions. But he still has a great relationship with Shady Records. He has some big plans for his World Wide Hustle label," Terry said.

July 01, 2008 04:19:09 GMT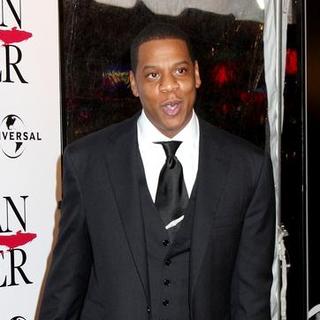 Following the latest reports about diss on at the Glastonbury Festival, one of the festival's headliners has offered a solution for the two musicians. Speaking to MTV Base, Jay stated that he doesn't agree with Amy's saying and plans to hook them up so there won't be any feud between them.

Shouting out his defense on Kanye, Jay-Z said, "She said something about Kanye late on [in her set] but I didn't hear it. I don't agree with it. He's my brother and the biggest artist on Roc-A-Fella right now." He then said about his peace solution for them saying, "I guess I should hook them up, because he's a great guy, too. I don't know what the problem is. I don't know where that came from."

July 01, 2008 03:35:42 GMT
New details about their new album "" have been added by hip-hop band by revealing the new set's release date and its first single. The band have confirmed that their new record will hit the shelves on September 9 and to promote the album they will spawn a track titled "Cookie Jar" as the lead single.

"Cookie Jar", which is set to be dropped on July 8 via iTunes, will be featuring a collaboration with who also produced the track. Other confirmed tracks on the upcoming record beside the first single are, "Peace Sign", "Drunk Text Romeo", "Blinded By The Sun" and many more.

July 01, 2008 02:49:39 GMT

Famous New Jersey Rockers are set to treat their fans in the U.S. with a free concert and New York is being picked as the place for it. The news was confirmed by the New York City's governor Michael Bloomberg at a press conference on June 30 in the city hall.

The free gig itself will take place at Central Park on July 12 and it is being held as part of the celebration before the Major League Baseball All-Star Game, which starts on July 15. The concert itself is being labeled the All-Star Concert and is being scheduled to kick off at 8 P.M. with no live TV coverage at all.

June 30, 2008 09:31:09 GMT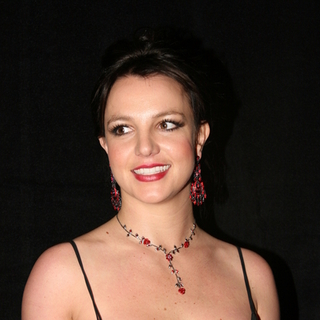 could be heading for her third MTV Video Music Awards performance at this year's event, to be held on September 7 in L.A., as the latest news stated that the TV channel bosses would still give her the chance to do it. Speaking in a phone interview with AP, the music channel's president Van Toffler said, "Everyone deserves a second or third chance, right?"

Moreover, when the reporter asked Van whether he was joking, he said "Sorta. Who knows?" The president then also added, "I'm not sure how we top Britney opening the show. We are working on it every minute of every day."

June 30, 2008 07:58:50 GMT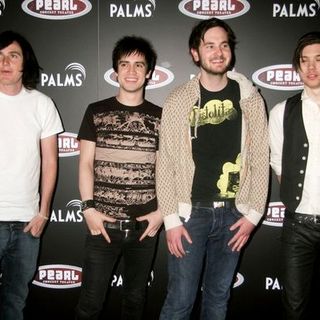 A new and unique collaboration is about to be made by Panic! At the Disco as they plan to team up with rap star on a new record. The news was confirmed by the band's vocalist who stated to the press that Snoop was the one who asked them to do the recording together.

Announcing the news, Brendon also explained that the idea for the collaboration came up after his band and Snoop shared the stage together at a recent gig in Germany, where they played the rapper's hit "Gin and Juice". "We played with Snoop in Germany and performed Gin And Juice with him. He said he'd like to sort out some recording time together," Brendon said. Unfortunately, there is still no further explanation either from Panic or Snoop on whether they will be recording for the band's next album or for the rapper's.

June 30, 2008 07:12:08 GMT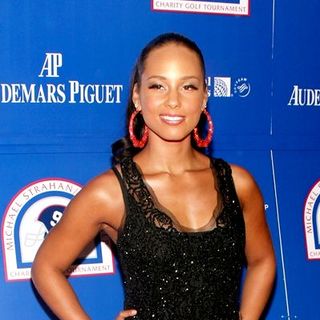 It might not be long before fans of won't be seeing the singer performing and also releasing an album as the latest report claims that the singer could be retiring soon. According to the news Alicia could be retiring by the time her age reaches 30 and plannig to travel around the world after that.

The R 'n' B singer hinted her retirement plan in a statement to the press saying, "I am working hard now so I have the choice to retire when I want." Moreover, confirming the reason for her retirement she said, "I would like to travel the world and stay in places instead of having to move on like I do now. I want to experience difference cultures."