July 10, 2008 09:21:25 GMT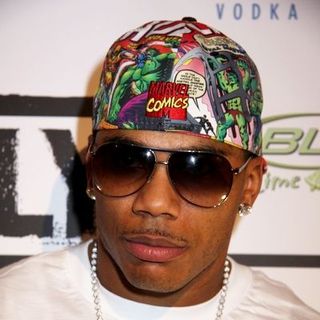 A new song from that will be on his upcoming album "" has just streamed earlier this week. The new track which features the rapper's collaboration with R 'n' B superstar is being titled "Long Night".

It is still unclear whether this song will be set as the fourth single outed from Nelly's upcoming LP. Previously, in a bid to promote "Brass Knuckles", the rapper has already spawned "Party People", "Body On Me" and "Stepped On My Js".

July 10, 2008 08:42:21 GMT

A second version of 's music video for their single "Lolli Lolli(Pop That Body)" has just premiered on July 9 via BET. Unlike the first clip, that was directed by Dale "Rage" Resteghini, the new version was being helmed by Commissioner Gordon and Jonas Morals.

Not only having different director, the concept of the second version clip is also very far from the original one. If the first video features lots of female models accompanying Three 6, the second sees the rap group being the judge of a break dance contest.

July 10, 2008 07:36:26 GMT
Reunited boyband have already premiered their music video for "Summertime", the group are giving their fans an inside look of the new clip's making via their . The launching of the behind the scene video was aimed to give their fans a closer look at the things that happened during the making of "Summertime".

The new behind the scene footage that has just been released is being labeled as the first part. The group have confirmed that there will be more footages to be dropped prior to their upcoming album's release on September 2.

July 10, 2008 06:36:41 GMT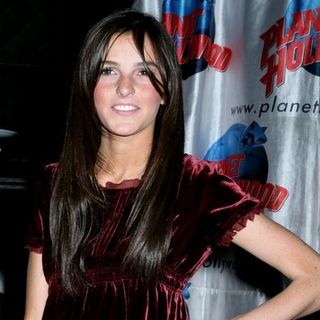 Following the footsteps of her sister, , is set to enter the music scene by releasing her first single titled "All the Way Around". The new song, that reportedly will be included on her upcoming and yet-to-be-titled studio album, is being streamed exclusively on People.com.

The new track was produced by Emanuel "Eman" Kiriakou, and recorded at the Maloof Music recording studio which is located at The Palms Hotel, Las Vegas. The recording process of the single itself was featured on a recent episode of the Lohan's family reality TV show "Living Lohan". "All the Way Around" is being scheduled to be dropped via iTunes on July 14.

July 10, 2008 04:54:21 GMT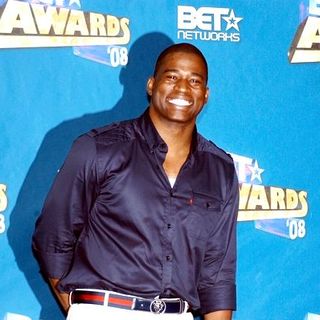 Getting close to the release date for his new LP "" on July 15, is set to celebrate it by preparing to premiere a new clip for his latest single "Shawty Say". The shooting for the upcoming video has been started earlier this week in L.A. and he will also be accompanied by on the clip.

Speaking about the concept of his new music video, David told MTV, "The concept of the video 'Shawty Say' is really about the things women say about men that a lot of times we don't pay attention to." Moreover, the rapper also said, "As a brother, I just wanna articulate what the ladies are saying to me in a way that men could actually embrace it. So what we going around doing is seeing the men who ain't treating their women right and we're pulling them aside and interrogating them. 'This is what your woman is saying. You need to go home before somebody scoop her.'"

July 10, 2008 04:05:31 GMT

After spending the past two weeks on the runner-up position 's "" has managed to regain its chart topper position on Billboard Hot 200 chart this week. Wayne tackled the previous chart leader 's "" that dropped one spot to #2.

The rapper's success to get back its top spot was triggered by the selling of "Tha Carter III" this past weekend that reached the amount of 156,000 copies while "Viva la Vida" only managed to sell 149,000. In total, after four weeks of release, the rapper's new LP has been sold about 1.68 million copies.

July 10, 2008 03:10:41 GMT

Prior to the release date of their new album English rockers have just premiered the music video for their new single "Love Is Noise". The rockers streamed the new clip via their on July 9.

The scenes on the clip contains mixed up shots of different footages. It started with a glimpse of snow mountain and then went on to the band playing the song in a dimly-lit room while the singer Richard Ashcroft was singing while sitting on a chair in a dark room. Beside that there are also footages of dancers, a love couple, a women with her falcon and other stuffs.

July 10, 2008 02:34:42 GMT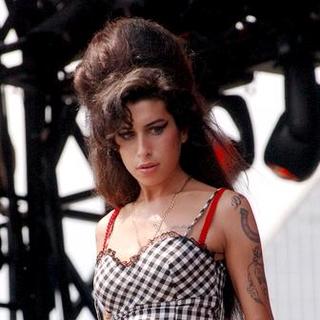 Despite her troubled personal life, apparently is attempting a career reinvention. The British songstress reportedly is about to launch her own club night in London and will as well have a DJ battle.

The club night, named Snakehips At The Monarch, is scheduled to be launched at the Camden Monarch venue in North London on Thursday, July 10, the same day her incarcerated husband Blake Fielder-Civil is expected to be sentenced in court. Per British music magazine NME, during the event Amy will play a selection of songs that have influenced her music.

July 10, 2008 02:34:01 GMT

The music video from 's collaborative effort with Santogold and ' Julian Casablanca for a song titled "My Drive Thru" has just been premiered on July 9. Beside featuring the three singers, the clip also saw the appearance of Pharrell's band mates on N.E.R.D, Chad Hugo and Shay Haley.

The new video itself saw Pharell, Santogold and Julian singing in white background set with the addition of cool computer effects. In the end of the clip the three singers were partnered by Chad and Shay. The logo of Converse also appeared at the end of the music video.

July 09, 2008 09:11:32 GMT

Having yet confirming any details about their new album, Indie rock band already premiered the music video for their first single "Mercury". The clip was streamed on their at the same day as they perform their single for the first time on Radio 1 on July 7.

The new clip had a very weird plot as it pictures humans in animal heads like monkey and bull. It seems that the story tells about some monkey scientists that are creating a new species (a man body with a bull head) who finally becomes a president.

July 09, 2008 08:45:59 GMT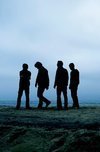 Alternative rock act have just revealed more details about their upcoming studio album. Although, having yet to set the title for the new LP, the band stated to Billboard.com that the follow up to "" would be dropped this fall.

Revealing the details about the upcoming record, the band's frontman Chris Carrabba told Billboard that the new LP "has a vibrance that is suited for summertime." Chris also added that the songs on the new album will sound "a bit poppy. But not in a 'pop' popular music way."

July 09, 2008 07:41:56 GMT

is set to give her dying fans some new music soon that will be featured on her upcoming yet-to-be-titled greatest hits album, which will be dropped on October 7. According to Spinner.com, the Canadian singer will spawn two new exclusive songs for the upcoming untitled LP.

Commenting about Sarah's new project, her manager Terry McBride wrote on his blog, "It is amazing to hear Sarah McLachlan's voice again. There is a purity to her magic as it's from a heart that is wide open and bare in its naked emotion." Promoting the upcoming songs on the record, Terry also added, "The melodies are addictive, the lyrics personal to each and everyone, and the delivery is both spine chilling and uplifting. "

July 09, 2008 06:38:37 GMT
Two years after dropping their latest album "" in 2006, rock comedy band look set to release a new album soon. The news was revealed by one of the duo members Kyle Gass, who told Billboard.com, that he and his bandmate have already begun the work for their new album.

Unfortunately, according to Kyle they have only finished about one to one and a half song only, and still don't have any clue on when the rock duo can finally release the new LP. "It's very challenging, we probably only have one to one and a half songs right now, and we probably need 12 to 15," Kyle explained. "It might take the rest of our lives, but I think it'll be worth waiting for."

July 09, 2008 06:07:18 GMT
After , now are also set to contribute themselves for the upcoming Major League Baseball All-Star- Festivities. 3 Doors have been taped to perform as the opening act at the MLB's 2008 Home Run Derby on July 14 at the Yankee Stadium.

The rockers will be playing two songs at the annual event, held just before the All-Star game on July 15, which are "It's Not My Time" and "Kryptonite". One song from the band and also the whole event will be aired Live by ESPN. Meanwhile, the tickets to watch the event along with the band's special performance reportedly have already sold out.

July 09, 2008 04:36:22 GMT

Two young singers and are setting themselves up to embark on a tour together this summer. The popstars will be joining forces for 16-dates of North America leg called "Jesse & Jordin Live" tour which will start on August 5 in Sacramento, California.

Both Jesse and Jordin are excited with the tour plan and praise each other a lot. Stating out his admiration to the American Idol's sixth season winner, Jesse said, "Jordin has the most incredible voice. She's one of those pure talents you don't see a lot of in this business. I can't wait to get out there with her."