August 08, 2008 06:15:34 GMT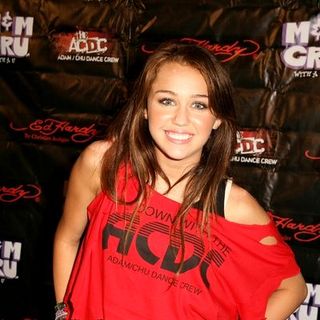 Universal have secured European license deal for ' "" album from Disney Music Group. This then gives them full rights to release and promote the star's album across Europe.

The deal has been announced by Universal Music Group International executive vice president Max Hole on August 7. Speaking about the deal, Max says, "Miley Cyrus as Hannah Montana is already a TV and music superstar around the world; her solo debut is off to a fantastic start in the US and we are thrilled to be working with Disney to build her solo recording career in Europe."

August 08, 2008 05:04:39 GMT
Turns out upcoming album, "". The recently house-jailed rapper contributes his vocal in the track called "Wish You Would" which has garnered a heavy spin since its leak.

The new track is not yet confirmed as a single but it's known that DJ Toomp was the producer. Meanwhile, the first single lifted from "Theater" has been outed earlier this month, titled "What Them Girls Like" and featuring as well as producer who is now bridging himself to be a performing artist.

August 08, 2008 04:45:11 GMT

Another controversy is rolling towards rapper . He is accused for sabotaging his rapper friend . In a surprising interview, Joe says that R. Kelly has applied a pattern of stalled promotion by pressuring radio DJs, asking them not to play his record when it has started getting fans' attention.

Earlier this year after Jive Records has pushed back the release of his 2007 LP, "Ain't Nothin Like Me" for several times, Joe has decided to leave the label. Joe believes that his rival R. Kelly has been the one to blame, claiming that R. Kelly has put pressure on label executives to stall his album. "R. Kelly was very instrumental in making a lot of decisions when it came to my records being played on the radio," Joe said during the interview. "He would make a call to the radio station or to the label and say, 'Hey, this Joe record is too hot right now. Yall need to pull that back.' And they would oblige."

August 08, 2008 03:14:59 GMT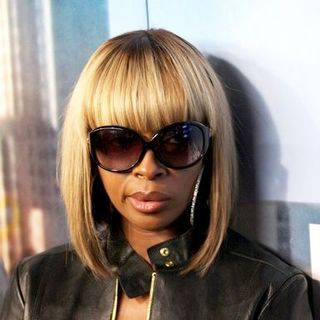 American R&B/soul singer will be heading to court room. A New York production company called Dream Family Entertainment has filed a legal action against her for stealing song "Work That" used in her 2007 album "" from the company.

To make matter worse, the fact that Mary's name is listed as a songwriter on the track opens an indirect claim for the song. Besides that, the alleged stolen song is also used as a commercial ads of iPod from Apple Inc. However, the diva becomes the only one who is named in the lawsuit because Apple's name isn't in the paper.

August 08, 2008 02:29:11 GMT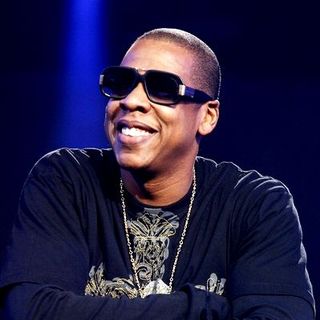 A new album from is no longer a rumor since the rapper himself confirmed the project during 's Glow in the Dark concert where he became a guest star. At his Madison Square Garden concert on Wednesday, August 6, West called out Jay-Z to join him on stage to perform "Jockin' Jay-Z" which is speculated to be one of the tracks from the new album.

West said during the performance that the song was recorded while he was in Hawaii. Rapper Memphis Bleek provided further explanation, saying that West has produced the beats especially for Jay-Z. To Billboard.com Bleek said, "Kanye just brought him a new beat called 'Brooklyn'. You know Jay though, he's always changing his mind. It's going to be a masterpiece though. Kanye gave him some beats where I told Jay that I'm hating on him for having them. The beats are like new rhythms with old drums. Just picture Jay-Z having four records like 'Encore'". The latest mentioned title is a track that became a popular single in Jay-Z's 2003 album "".

August 07, 2008 09:50:50 GMT
In anticipation of their fifth studio album's release, will release a series of webisodes entitled "Meet Me in California", a name derived from the title of one of the album's tracks. The first out of planned 12 episodes has been released earlier this week through ABC Family.

The series are directed by Mike Venezia who also helmed the fivesome on their video for "Making a Memory" and live concert DVD. The first episode that runs for almost five minutes, chronicles the band during stage performance and in a Malibu studio recording for the album which will be titled "".

August 07, 2008 09:48:01 GMT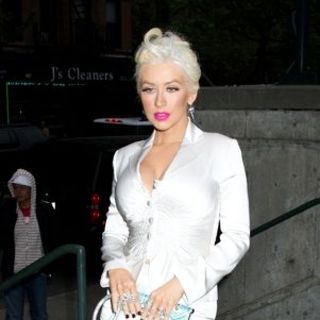 American pop singer has reportedly been invited by Billionaire Donald Trump later this month. The singer has been asked to perform in front of Donald's guests during an opening party for his new Trump International Hotel & Tower in Dubai.

The party won't take place in the Middle East where the new business is opened, but at Donald's private estate in Los Angeles. This has then made some claiming that Donald is on the way of struggling to get Hollywood rich people interested in his just-opened business in the United Arab Emirates region.

August 07, 2008 08:27:56 GMT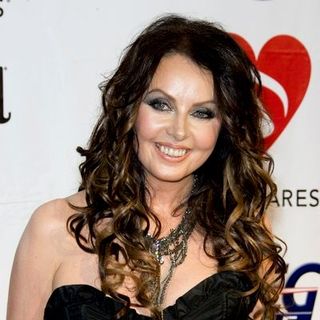 is confirmed as sole international performer who will open 2008 Beijing Olympic Games. She will perform at the ceremony on August 8 with a Chinese singer Liu Huan.

The grand opening will subsequently be aired live on NBC's The Today Show. Unfortunately, the title and content of the theme song that the two singers will sing, still remain a mystery.

August 07, 2008 07:49:07 GMT
has released music video for second single "You're Everything" from his latest album "", which was released on May 20 under Rap-A-Lot Records. The video is directed by Mr. Boomtown and produced by Raging Nation Films.

The video displays the rapper with some friends in a room full of newspaper cuttings on its wall. As the video goes on, one by one the paper cuttings are shown transparently on the screen. The papers mainly speak about the achievement of Hollywood big stars, such as winning Grammy Awards and selling album with a total of one million copies in a week.

August 07, 2008 06:45:15 GMT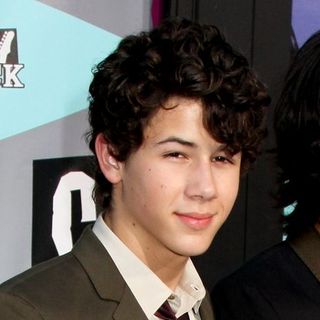 had to delay their live performance at Saratoga Spring concert on August 2 following Nick's bad health condition. left stage for medical assistance because his insulin level dropped and he felt weak.

Nick gave secret warning to his band mate brothers, and Kevin Jonas, telling about his unwell condition. His brothers then kept reading all signs that audiences were holding up in front of the stage to distract people's attention and therefore gave time for Nick to get his diabetic treatment. Joe said, "I chatted with the audience and kept reading all the signs people were holding up." In line with his brothers' statement, Nick said in a further explanation, "I was only bad for, like, a minute, but Joe kept talking and talking for, like, five minutes."

August 07, 2008 06:39:14 GMT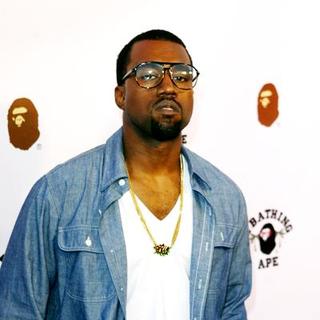 has continued his defense for who often becomes the subject of ridicule due to his instant success through the "Crank That" phenomenon. In a concert at Madison Square Garden, New York on Tuesday, August 5, the rapper took time to deliver his thought regarding slur problems faced in the realm of hip-hop.

The concert which is part of his Glow in the Dark tour was wrapped with a speech where he addressed how harsh people has criticized the young rapper. "How is Soulja Boy killing hip-hop?" Kanye shouted out to the crowd. "He had one of the biggest songs of the summer. If anything, he's helping keep it alive. You don't have to be in order for people to say your sh** is fresh." He also emphasized on the need to accept diversity, adding "Open y'all's f***in' minds. Be accepting of different people. Let people be who they are."

August 07, 2008 04:42:52 GMT

The new cover art for 's new single "So What" has been unveiled on her official site and can be seen on the news' photo. Along with the single cover comes a leaked audio of the song which supposed to hit the airwaves on August 18 via American CHR.

"So What" will be the lead single of Pink's upcoming fifth studio album which is scheduled for an October 28 release. She has shot a music video for the single with Dave Meyers taking the director role. Meyers previously worked with her in the videos for "U + Ur Hand" and "Stupid Girls", the latter which won the Best Pop Video at 2006 MTV Video Music Awards.

August 07, 2008 04:38:08 GMT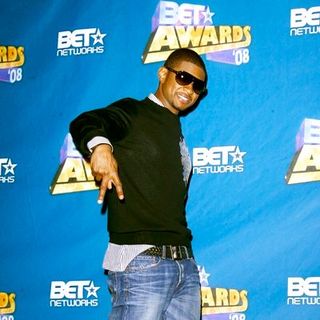 R&B star has rehired mother Jonnetta Patton as his manager after ending his contract with Benny Medina which works for W&W Public Relations. The decision is mutual where both parties still feel the utmost respect for each other. Usher's recording label LaFace/Zomba said, "Usher has dissolved his management arrangement with Benny Medina and has re-engaged Jonnetta Patton as his manager."

Usher has fired Benny allegedly due to a disappointing record sale of his "" album released on May 27, 2008. The album has also failed to hold on long enough at top ten in Billboard Hot 200. However, Benny has defended that the sale drop is caused by high expectation and steep competition among Hollywood singers that get stiff from time to time. In a statement, he said, "With an artist like Usher, the bar is set really high. Whether it was management, marketing or the music, we achieved a #1 single and a #1 album. It is a completely new day and time in music now. In four years, his audience, demographic and musical direction has changed. Records like 's 'Lollipop' are the type of phenomena that 'Yeah' was in 2004."

August 07, 2008 03:12:37 GMT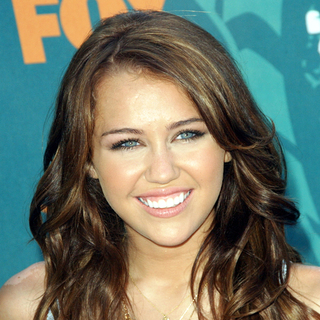 World's teen idol has to end her brief reign at number one in Billboard Hot 200 this week. Miley is beaten out by American country music duo as their album "" pushes its selling number with a total of 171,383 copies this week. Meanwhile, Miley's latest album "" can only move its selling point from 371,000 copies last week to 163,000 copies this week.

Furthermore, soundtrack of "" by pop music group still remains at number three in the chart with 18 percent decrease selling point from 168,000 to 138,000 copies. 's sixth album "" stays put at number four with 96,000 copies, thanks to his crossover success of single "All Summer Long".

August 07, 2008 02:27:03 GMT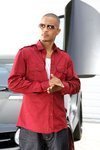 As promised, a new music video from is premiered in support of his latest single "Whatever You Like". The video gets a slot on BET's "Access Granted" yesterday (August 8) and will be personally delivered by the rapper again on the same network today via "New Joint".

The video that was shot in both Los Angeles and Malibu was directed by the famed Dave Meyers who won a Grammy in 2006 for "Best Short Form Music Video" for his work in 's "Lose Control". In the new video, T.I. gives a former diner cashier a huge treat by pampering her with all the money and luxury, a literal meaning to the song's title "Whatever You Like". A twist of story occurs when the girl discovers the truth in the end.