June 27, 2008 08:49:03 GMT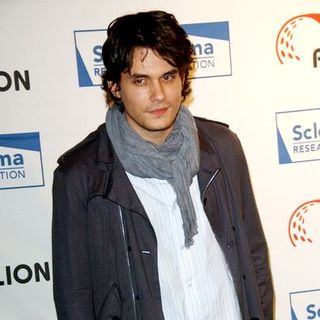 It seems that fans are set to feel devastated by recent reports claiming that the rocker is planing to retire soon. According to the news, John could be ending his career in the music scene after he finishes his current tour.

That news surfaced after the rock singer himself stated in an interview with USA Today, stating that he might not be releasing anymore albums. "I'm not sure when I'll come back with another record. I feel like I've done everything I can do with this set of tools," he said.

June 27, 2008 07:42:25 GMT

revealed an exciting news to rap music fans as on a recent interview the rapper said to the press that his mentor, 's long awaited record "" has been finished. Revealing the news, Snoop said in a statement, "That record is real, it's coming."

Snoop then said that at first, just like many people, he too has some doubts about the long delayed LP saying, "I was starting to doubt it myself and then I went up in there and he played so much music for me it knocked my head off." Moreover, he added that the new record is worth waiting for stating, "I see what he got them waiting for, it's on and poppin'."

June 27, 2008 06:38:55 GMT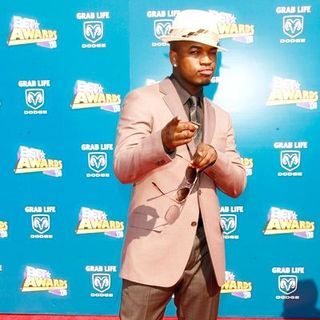 expressed his admiration to his music idol in a musical way by writing a tribute song that will be included on the R 'n' B singer's new LP "", set to be released on August 5. The singer/songwriter revealed that news in an interview with MTV as he was explaining about the songs on his upcoming record.

The song that the the singer/songwriter dedicated to the king of pop is titled "Nobody" and it has a different story compared with his previous single "Closer". Speaking about the scenario of "Nobody", Ne-Yo told MTV, "Say she didn't give you anything, but instead she just started dancing, and it was the most amazing thing you've ever seen. It's like she's untouchable, like it would be a sin to touch her or dance with her, with what's going on with her right now."

June 27, 2008 06:03:27 GMT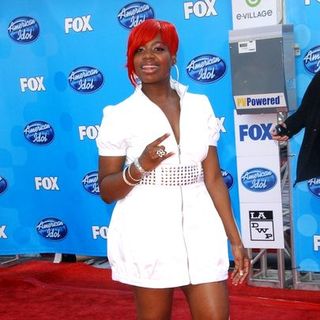 New unpleasant news comes from American Idol third season winner, as EW.com reported that the singer has been dropped from her management team, 19 Management. Moreover, according to the website, the creative difference that recently emerged between Fantasia and her management is the cause of the break-up.

Unfortunately, neither Fantasia nor her management's representative have released any statements yet regarding the news. Although she has ended her courtship with her management, Fantasia will still be under the umbrella of 19 Recordings and keep on sharing her musical profits with the recording company.

June 27, 2008 04:15:34 GMT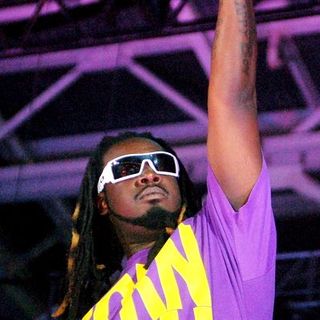 Although his new album "" won't be hitting the stores until September 30, another new track from 's upcoming LP has leaked. The new song that has streamed is his collaboration single with titled "Can't Believe It".

The new song is the second track from the upcoming LP that has leaked as previously another song "Silver & Gold" has already been streamed. Beside being included on T-Pain's new record, "Can't Believe It" itself reportedly will also be added on Pain and Lil Wayne's collaboration album.

June 27, 2008 03:23:15 GMT

The upcoming 2008 Voodoo Experience, to be staged from October 24-26 at New Orleans' City Park, will be more sparkling as the currently hit rapper, has now been added to play at the star studded event. Wayne will be set as one of the three day music festival, held to celebrate Halloween, headliners among the likes of , and .

Beside those headline act, the festival is also filled with lots of great musicians from various of genres. Some of the non headliners famous performers at the festival are, , , , Panic! At the Disco, , and . Beside them, the event will also be enlightened by the appearance of some jazz bands, regarding New Orleans' background as the city on Jazz, such as the Preservation Hall Jazz Band and Irving Mayfield's New Orleans Jazz Orchestra.

June 27, 2008 02:33:13 GMT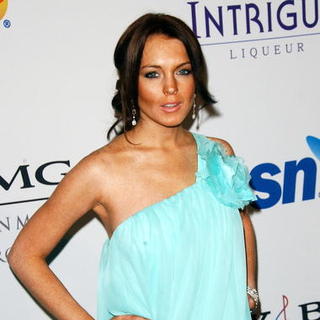 Finally, details for the long awaited third studio set from actress/singer has been revealed. According to the latest report Lindsay's new LP will be titled "Spirit in the Dark" and it will be hitting the stores on November 4.

Beside confirming about the new record's title and release date, the singer has also revealed a surprising news about the new single for the upcoming record. Aside from picking up "Bossy" as the first outing from the new album, Lindsay reportedly will release another song which is "Playground" featuring .

June 26, 2008 09:59:38 GMT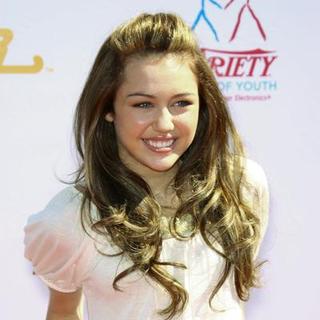 Waiting for the premiere of her music video for "7 Things" on June 28, teen idol told to the public that she hopes the clip could send a vivid message to her ex about the song's meaning. Speaking with Ryan Seacrest in an interview, Miley said that she expects that the man who broke her heart will call her after seeing the clip.

Revealing her intention to the American Idol host, Miley was quoted as saying, "I wanted them (sic) to be upset. That was my point. Maybe after my video we'll hear from somebody, because it's pretty honest." Commenting about the writing process of the song the pop star said that it was "a good little therapy moment The word hate could describe how angry I was. That's Miley going through, like, 900 emotions while I'm trying to write a song."

June 26, 2008 08:45:40 GMT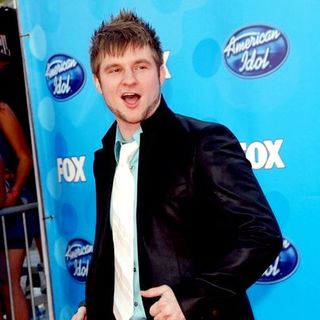 American Idol 6th season runner-up, is facing a big problem regarding his music career as latest report stated that the he has been dropped by his current label Arista Records. The media claim that the poor sales of his latest album "", which has reached 300,000 copies until this date, was the main reason behind the drop.

Confirming the news, a representative from Sony BMG, Arista Records partner company, said in a statement "Arista Records will not be picking up Blake's option and we wish him the best of luck in his future endeavors." Although having been ditched by his company, Blake is still under a full management of 19 Recordings, the company owned by the Idol's producer Simon Fuller.

June 26, 2008 07:50:05 GMT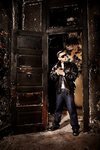 Daddy Yankee's new music video for his latest single in the promo for the reggae singer's upcoming LP "" has just been premiered on June 25. The new clip was made to accompany Daddy's third single "Pose" from his upcoming LP.

The clip sees Daddy partying at club, singing and dancing with lots of sexy girls in a very dark background. Beside the female models, the video also feature a special cameo appearance from a famous dance crew JabbaWockeeZ, that was seen doing some of their cool dance moves in some parts in the video.

June 26, 2008 07:09:28 GMT

was caught in rage over an audience behavior at his recent gig in Washington on June 4. In the accident that was also caught on video, Tim was spotted personally removing one of his fans from his concert and even threatening the man with his fist.

Just before grabbing the intruder by himself, Tim has actually asked his concert's security guards to send the fan out from the stands, saying "Get rid of this guy, security". But because the security guards did not react as swift as he would've wanted, Tim decided to handle the troubled fan himself by removing him from the crowd with the help of some of his crew.

June 26, 2008 06:37:05 GMT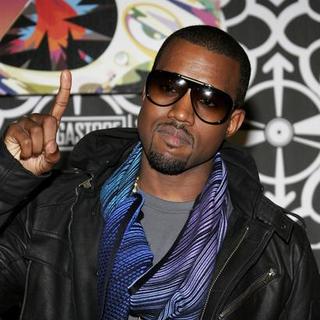 Following recent reports about his troubled gig at the Bonnaroo Festival on June 15 , has finally shouted out his feeling about the booing and reasons for the late appearance. Writing on his , the rapper said that what happened at the Bonnaroo gig was the biggest insult for him. "This Bonnaroo thing is the worst insult I've ever had in my life. This is the most offended I've ever been... this is the maddest I ever will be," Kanye wrote.

As previously reported, Kanye got booed by the crowd and also having his stage filled with thrown objects just before he started his concert. The incident happened because the rapper was appearing two hours late from his scheduled time. Shortly after the incident, the organizers told the press that the "Gold Digger" rapper's late arrival was caused by his over elaborated stage set that took too long to load in.

June 26, 2008 04:34:13 GMT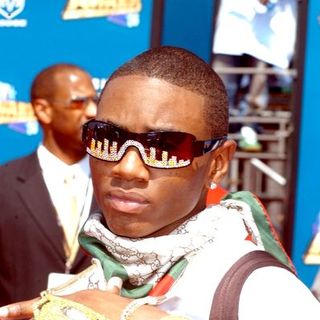 Beside his recent feud with , has other stories that he reveals to his fans. Speaking to MTV, Soulja tells about new details for his upcoming album and also another music project he has been working.

Revealing about his upcoming album, Soulja has announced that he will change its title from "Back to School" to "iSouljaBoy", saying "It's called 'iSouljaBoy'. He also states that the album is almost done and also reveals some of the artist he is working with. "The album is gonna be crazy. I got more features on there. The first album, I produced the whole album; second album I'm looking to work with different producers such as Polow Da Don. I might collab with artists such as and ."

June 26, 2008 03:37:22 GMT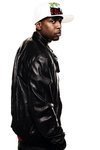 New music video from hip-hop artist for his latest single has just been premiered on June 25. The new clip, directed by ICU and Paul Biedrzycki, was being made to accompany Talib's new single "Eat to Live", taken from his latest LP "".

Just like the song title the video tells about people's attempt to find food, example of nutritious food and starvation problem. The scenes start with the story of a little boy who is searching to find something to eat, then in the midway of the clip, Talib inserted short clips about kids who have starvation problem and also him advising about the right food for kids.

June 26, 2008 02:34:40 GMT

's new LP "" has finally confirmed its top spot on the Billboard chart this week after managing to sell in total of 721,000 copies on its first week. This past weekend, the rockers' new LP has been tapped by many to overthrow previous chart topper, 's "", who dropped one place to #2.

This achievement matches the success of their previous record "", which was released in 2005, that also debuted at #1 on the U.S. albums chart. Although "Viva la Vida" managed to reprise "X&Y" chart topping success, the latest LP's sale is still behind the previous one as the 2005 set was sold about 737,000 on its first week.