August 05, 2008 07:43:28 GMT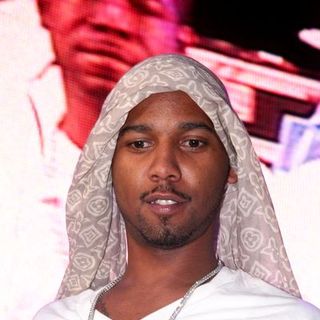 Rapper has been sold by his Dipset group leader to Def Jam Records for 2 million dollars. This agreement has been made following ongoing dispute among Dipset members which results on holding back Juelz's third upcoming album "Born to Lose, Built to Win (The Reagan Era)" from its release schedule in summer 2008.

Despite the internal battle, Juelz said that even though he is no longer in Dipset, he will continue representing the group in his future project. "Yeah, I'm free and ready to do me but its still Dip Set 4 life! It's just going to be a new chapter. I have no hard feelings for Cam, after all, he did give me a chance. But I will say this, I was loyal to him and he took advantage," Juelz said in a statement.

August 05, 2008 06:54:48 GMT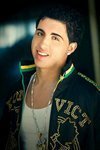 Striking an ace through the -collaborative single "What You Got", up and about R'n'B singer moves on with "Don't Turn Back" that will be the second single pulled from his debut album, "". A music video for the latest single has just been premiered.

In a recent interview with Eclipse magazine, Colby talked about the meaning of the song itself. "Pretty much it's about this beautiful girl that's working a nine to five job," he explained, "and her boss treats her like crap and I'm pretty much telling her to quit the nine to five, let me take care of all the financial needs, take care of all the money issues and let her chase her dream and enjoy life because I don't think someone as beautiful as her should be breaking her back working."

August 05, 2008 06:41:31 GMT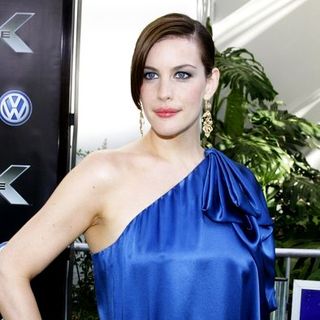 is desperate to grab a musical role in Broadway. She plans on launching her music career in the New York show.

"I would love to do a musical-like on Broadway. That's like the dream of my whole life," said Liv. "I always wanted to be a singer. Or get to sing. I haven't been able to do that, and I would love to do that."

August 05, 2008 05:57:13 GMT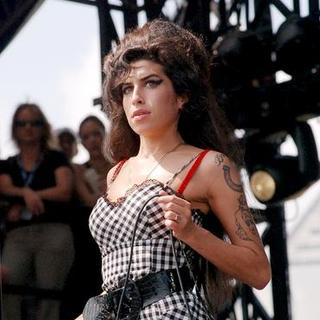 is recently working on her upcoming album which hasn't been named yet. The third album will have her song-writing credit, in which she mainly talks about her happy childhood as a Jewish girl.

Furthermore, Amy considers this forthcoming album as a follow-up to "" album which largely revealed about her irritating relationship with husband Blake Fielder-Civil. Therefore, she will broadly expand autobiographical lyrics for the album.

August 05, 2008 05:11:24 GMT

American rock band set a release date for upcoming live recording album "". The album which will be released under Armoury Records, is due out on August 26.

This album is a live compilation recorded before former guitarist Richie Kotzen left the band. It includes such classic tracks as "Ride the Wind", "Something to Believe in", and "Stand".

August 05, 2008 04:21:40 GMT

To promote their debut LP, "", newly-emerging rock act have released a music video for their popular first single, "Typical". The clip was officially premiered on MTV2 Unleashed on Monday, August 4.

The video that sees the band playing inside a motel was directed by Christopher Sims, the same person who delivered videos for and . It also becomes the music video that captures bassist Johnny Schou who tragically died on July 1, the day the album was released.

August 05, 2008 04:15:01 GMT

American pop singer has given her fans a sneak peek for the video of single "Official Girl" featuring rapper "". The single is taken from her upcoming solo album which hasn't been titled yet. The upcoming video was directed by Chris Robinson with Lil Wayne making a cameo.

Speaking about the video plot, Cassie described it as a series of things, in which she plays as a young girl who is stressed out with her love relationship. She said, "It's about the fly chick, she's going into the hotel, feeling out her situation, talking to the guy who she thinks is there, but it's really not. You have to see it. It's hard to explain."

August 05, 2008 03:20:40 GMT
Rock band deny that their soon-to-be-released video for single "The Day That Never Comes" from upcoming album "" is attempting to convey political statement about American's ongoing war with Iraq or Afghanistan. Drummer Lars Ulrich said that what they are trying to do is bringing back the common thread of resentment between politics and religion that have separated people from each other. He said, "It's a story about human beings who don't know each other, in a particularly tense situation. It could be a contemporary war setting, but it's really about forgiveness and redemption and understanding what goes on in people's minds. We really feel that this was such a beautiful and epic way to treat the song in something that was really radically different than the specificity of the lyrics."

People have come up with such rumor following the video preview displaying a U.S. army across dusty dessert with a huge blast which wounds one of the soldiers. Another soldier rushes to help the wounded with a medical equipment in his hand. Minutes later, a helicopter approaches and the bloody soldier is flown into the capable hands of a military medical team.

August 05, 2008 02:38:06 GMT

William James Adams, Jr. best known by his stage name , has just released a music video for his third single "One More Chance" from his solo album "". It was premiered in late July.

The song was co-written by Fernando Garibay. It mainly talks about a hope for second chance in a relationship. The video features the star walking the streets with a town display behind him. He is rapping in a cell phone with a girl who plays as his ex-lover, pleading for a second chance from the woman.

August 04, 2008 09:55:14 GMT

English piano rock band give away their new track "Spiralling" from their upcoming album "". The free download will be given on Monday, August 4 starting from 11 A.M.

The track will be available for free download for a week on . Then, it will be sold on the usual digital platforms. Singer Tom Chaplin has described it as a train of thought about human endeavor to build on an outrageous groove.

August 04, 2008 09:08:01 GMT
Some of 's fans chose to download their latest album "In Rainbow" from illegal sources rather than from their official website. Commenting on the news, a researcher from P2P monitor Big Champagne and U.K.'s MCPS-PRS royalty collector said, "[The number] far exceeds what outsiders have reported as the estimated download total from the bands official website, regardless of whether those downloaders paid or not."

The band have actually released a policy called as honesty box which allows their fans to pay the album as much as they thought the album was worth. However, the staggering number of illegal download with a total of 2.3 million copies since it has been released in October 2007, has proven that the scheme set by the band failed to stop people from continuing their pirate act.

August 04, 2008 07:36:19 GMT

Swedish pop group have made chart history as their 1992 album compilation "" lands at number one in U.K. Albums chart. The Official Chart Company said that being the fourth biggest-selling album and one of the top 40 worldwide with sales scanning 26 million copies since it has been released, the album becomes the oldest ever to reach number one.

The album becomes hit again after being used as soundtracks of successful musical film "" which is starring , , and . The film includes such hits as "Dancing Queen", "Knowing Me, Knowing You", "Thank You for the Music", "Money, Money, Money", "The Winner Takes It All", and "I Have a Dream".

August 04, 2008 06:30:58 GMT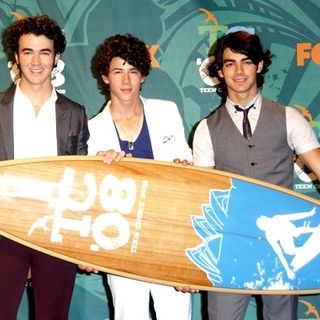 Grabbing six ceremonial surfboards in their hands, won almost all music categories in 2008 Teen Choice Awards. In the 10th annual ceremony taking place at Universal City's Gibson Amphitheatre on Monday (August 4), the band won Choice Music Single for "When You Look Me In the Eyes" and Choice Music as Breakout Group. In addition, the teen group have been crowned Choice Music Love Song for "When You Look Me", and Choice Music Summer Song for "Burnin' Up".

Meanwhile, the best collaboration of the year was won by featuring for the former's single "No Air". Other collaboration has been voted by teens as Choice Music Rap/Hip Hop Track. Beating other contenders is "Shawty Get Loose" which is 's song done with Chris Brown and .

August 04, 2008 05:16:13 GMT

are in full scale launching the promotion of their upcoming album "". The album is the first that the band do without guitarist Casey Calvert who died several months ago towards the end of 2007. The tragic death indeed put some marks in the band but went on becoming their motivation to step deeper on the music ground. "It was especially weird for us at our first show back," said drummer Eron Bucciarelli. "We have had to come to grips with all this, but Casey will always be in our hearts forever."

"Fragile Future" will be released on August 5 and is dedicated in loving memory of Calvert. The track "Five Becomes Four" is especially made in tribute to Casey. "We spent two long years, in which we endured more than I ever thought was possible, lost our best friend and poured everything we had left into the making of this," the band announced on their MySpace. "We're more proud of this than anything we've ever done."

August 02, 2008 08:04:20 GMT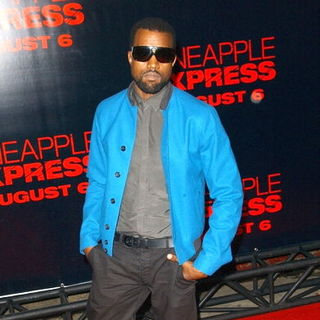 Rapper won't be the producer of ' new album. He recently said on his official blog, "I have not signed up 2 do Britney Spears music. Clarity post will be my new thing 2 de-spell all false rumors... short and sweet!"

There were rumors circulating that one of the musicians tapped to help Britney in her comeback album would be Kanye. Producer Taio Cruz spilled to the media, "The songs will be good - she has Kanye, Pharrell (Williams), and me doing tracks for her." He also added that the next record will be important for Britney's music career. "Her career is riding on this record so I need to sit down and talk to her to make sure she is ready," he added.