October 27, 2007 04:44:18 GMT

With the album release date coming up around the corner, tracks from 's '' have been streaming down the line. Apart from first single 'Blue Magic', several other tracks appear in snippet of the whole album.

Among the known tracks in the album are a featuring song called 'Hello Brooklyn 2.0' and a collaboration with once rival titled 'Success'. Others would be 'Pray' and 'No Hook'. 's voice is now sampled in the track 'American Dreamin''.

October 26, 2007 09:35:13 GMT

With the anticipation running high on their new album '', is prepared to back it up with a worldwide tour. "We're starting in New Jersey and then taking it to the world," frontman promised on stage at the grand opening of The Prudential this week.

The band that kicked off the tour on Thursday, October 25 will roam U.S. until April 30 at Atlanta. They will then visit more than 10 other countries that include Canada, Japan, New Zealand, England, Ireland, Scotland, Germany, Holland and Austria.

October 26, 2007 08:35:35 GMT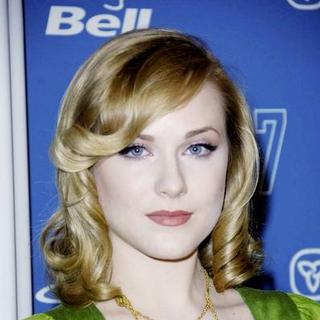 Actress , also known as the girlfriend of rocker , is reportedly close to tying a recording deal with Interscope Records. According to Hollywood Insider, the deal isn't quite official yet but an announcement is expected in the next few weeks.

The major deal was allegedly prompted by her nice voice during "karaoke". An insider told Entertainment Weekly, "The general buzz is that she does have a very good voice and genuinely wants to make music. You should hear her karaoke!"

October 26, 2007 06:39:43 GMT

While 'Headlines (Friendship Never Ends)' is still hot on the oven, a new track from has leaked. An uptempo tune that kind of remind fans of their hey-day found its way online under the title 'Voodoo'.

This song is the only new material from the reunited band apart from 'Headlines'. This latter song was played on U.K. radio stations exclusively earlier this week while its physical release in U.K. will only hit the stores on November 19. The girls has just completed shooting the video for the song at Pinewood Studios.

October 26, 2007 06:03:17 GMT

With a fresh album coming out this November, is the perfect candidate to perform at this year's American Music Awards. She will be joined by , and the acts to take the stage on November 18.

The 35th annual AMA will take place at Los Angeles' Nokia Theater and broadcast live on ABC at 8 P.M. ET. , , Fergie and will also make a set of appearances. For nominees and voting click .

October 26, 2007 04:36:46 GMT

The video of 'Just Fine', which is the first single from 's upcoming album, has finally been premiered. Within the clip, Blige did a little impersonation of 's dance.

The video was directed by Chris Applebaum who previously helmed the clip of 's 'Umbrella'. Speaking about similarity, the beginning of 'Just Fine' video is combining dance movement and visual effect, just like what is done in Rihanna's 'Umbrella' during the 'water' dance.

October 25, 2007 09:57:33 GMT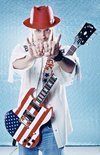 has just got one more exposure on his #1 album '', the infamous one. The rapper is now sued by a man from Kentucky for using his material on the album's first single 'So Hot'.

According to TMZ, Maurice Foreman is seeking the help from Steppin' Out's Chaunce Hayden to search for a representative for him. Whether it will be a case or not, Foreman claimed Rock's song is way similar to his 'Slow Death' song that was claimed copyrighted.

October 25, 2007 09:34:06 GMT
Diva made an appearance on MTV's TRL on Wednesday (October 24). Apart from promoting her new fragrance, 'M' by Mariah Carey, she carried with her the reason why she from this December to February 2008.

She was quoted as saying, "You can't really put records out in December if you want the whole world to have a chance to actually hear it, my fans all over the world are very important to me"

October 25, 2007 07:55:50 GMT
A number of singers have signed up to celebrate the harmonious clash between music and movies. , , , and aka. Fergie will sing soundtracks to classic films at Movies Rock.

The event that is wrapped in a concert held at Los Angeles' Kodak Theater on December 2 will showcase the stars singing notable songs from movies such as 'Wizard of Oz', 'Casablanca', James Bond's 'Live and Let Die' and many more.

October 25, 2007 06:57:45 GMT
Australian rock band is calling a time out in their music career, a year after they released the album ''. The indefinite hiatus was cited by drummer and vocalist Chris Cester as "well earned time off" so that each member can concentrate on their personal life.

Cester wrote on the band's MySpace page: "After touring for, well, ever, for Shine On, we sat ourselves down and realized that with all the time we have spent away from home, Jet could finally use some down time."

October 25, 2007 06:27:40 GMT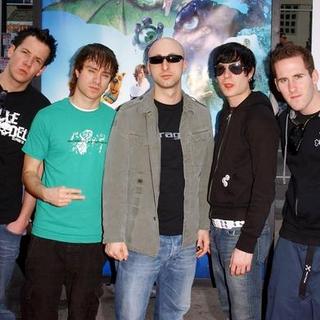 Everybody wants a piece of Danja. The producer that started off as 's protege is now helping pop punk band in 'When I'm Gone', the first single lifted from the band's upcoming album.

An excerpt of the song was displayed on their and will be premiered on radio outlets and via webcast on Monday, October 29. Those pre-ordering the new album (which is yet untitled) on will be able to download the song for free.

October 25, 2007 05:20:56 GMT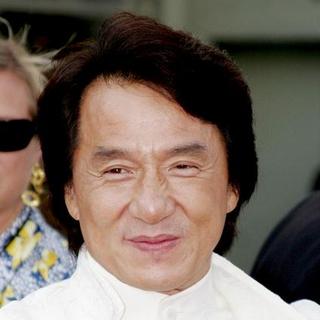 has crossed over the bridge to display his vocal skill for Olympic 2008. The 'Rush Hour' actor recorded the official song to Beijing Summer Olympics titled 'We Are Ready'.

On his blog, Jackie revealed that he spent three hours in a Beijing, China studio to get the song done. It was composed by Silver Bear Award recipient Peter Kam who said that an English version may be recorded.

October 25, 2007 04:40:02 GMT

A new promotional clip for ' highly-anticipated album, '', has erupted. Unlike , this one is more into 'reminder' of how well Britney has done throughout her career in music.

The less than 1 minute footage shows Britney from the very beginning of her career (...Baby One More Time) up to the latest one (Gimme More). Numerous awards and achievements were also listed along the way.

October 24, 2007 08:54:50 GMT
has begun his next move by pulling out 'I'll Still Kill' as the fifth single from his '' album. The single has been made its music video and will be changed to 'I Still Will' for TV purposes although he was rather sensitive about changing the content of the song.

"The concept of the song was saying, 'I don't want to (kill), but I will if I have to,' That would be justifiable, wouldn't it?", 50 spoke to MTV on the most "ambitious" track in the album.

October 24, 2007 08:25:10 GMT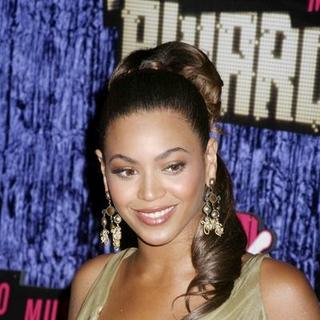 has been forced to cancel her concert in Turkey, Istanbul due to a rebel attack in the country that resulted in 12 deaths. Turkey's Sukru Saracoglu Arena was supposed to be Beyonce's latest stop in the Middle-East region before beginning the Asia leg.

Fenerbahce, the soccer club representing the concert in line with their 100th anniversary, felt that it's inappropriate to conduct the performance while the nation was grieving. As many as 12 soldiers were killed in a Kurdish rebel attack on Sunday (October 21).