August 25, 2008 08:33:34 GMT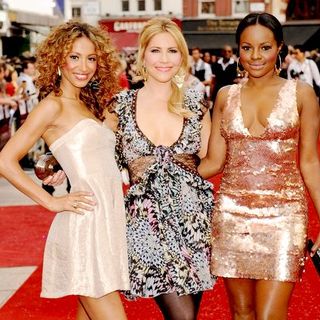 While their upcoming not-yet-titled LP hasn't been confirmed for release, British pop trio have recently announced that they are looking for young girls to play as cameos in their new music video. "We're looking for 18-30 year olds to come and take part," they wrote on their .

The music video which is aimed at promoting the group's latest single called "Girls", will be shot on Wednesday, August 27 in a London location and the selected girls are expected to come on time in the location. They say, "We'll need you to be available on Wednesday for the whole day (potentially 8 AM at midnight) and able to get yourself to and from the filming location."

August 25, 2008 07:29:52 GMT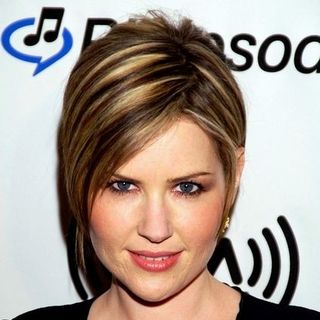 British singer and songwriter has decided to celebrate her upcoming fourth studio album "" by giving away one of her brand new singles called "Look No Further". The free music is aimed at giving a teaser for her forthcoming set that will come out in early November.

"Look No Further" that she gives for free, is a modest piano ballad about finding contentment. The singer begins the verses by listing all the things she might have been. The song then tells that she finally acknowledge that her life is just fine as it is because she has found her soul mate. "I can stop and catch my breath," she sings, "And look no further for happiness."

August 25, 2008 06:44:09 GMT
have left their Florida fans disappointed after the band decided to pull off their gig at Tampa Bay's Ford Amphitheater. The band refused to show up in the scheduled concert on August 22 because they claimed that there would be storms striking the state on that day.

However, many of the 6,500 fans who packed into the venue, said that the storm which the band was afraid of, never came close to Tampa Bay. "The storms they were attempting to lay blame on were in North Florida and were not impacting Central Florida or South Florida where they had played in Hollywood, Florida two days prior," said one of the concert goers.

August 25, 2008 05:56:21 GMT

steps out of 's shadow to show the world what she can do as a solo. Indeed, the huge decision led to a favorable result with her solo album "" taking the tenth spot of Billboard Hot 200 chart upon its release on August 5 and also lands at number 2 on Hot Country Albums tally. "It is just fantastic, because this was such a labor of love. It's a wonderful feeling to have it be accepted and connect with everyone as you hope that it will," she said.

"What Am I Waiting For" is led by the sultry single of "Johnny and June" that unmistakably represents the country legends themselves, and June Carter. On taking them as inspiration, Heidi reasoned that their love is "powerful and big, and crazy and wild. Everybody wants to find that kind of a big love in their life"

August 25, 2008 05:55:37 GMT

has placed as a cameo on her "Sticky and Sweet" video screen. While, Madonna sings "Human Nature" at her first concert in Millennium Stadium of the Welsh city, Cardiff this weekend, Britney is seen stuck in a lift, wearing black glasses and a hooded top. Then, she whispers lines "Express yourself, don't repress yourself."

Britney's appearance then makes some saying that Madonna is actually giving a favor to help Britney's comeback. However, the others claim that their collaboration is mutual because Madonna reportedly takes advantage of Britney's recent good reputation in order to draw more crowds to her concert.

August 25, 2008 03:27:46 GMT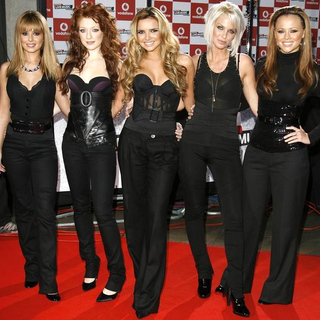 Pop group are on the way of finding a new singer. The sixth member will be recruited through a TV talent show where all the group's members will make up the judging panel.

According to a source as quoted by British newspaper the Sunday Mirror, the girls want to give a chance for someone out there who has talent but hasn't been spotted yet. "The girls have never forgotten that reality TV gave them their break. Now they want to give someone else the chance to enjoy a taste of the success they have enjoyed," says the source in an interview.

August 25, 2008 02:17:21 GMT

have released an R-rated version of a music video for their new "Too Drunk" single. The track is taken from their upcoming "" album which will reportedly hit the stores on September 16.

The music video features pornographic star and former exotic dancer Joanna Angel. It shows concert goers having a closer look on the band's performance. At the beginning, Joanna walks to the show with a young man who plays as her date. They then enjoy some alcohol in the bar and as the video goes on, some scenes display a couple having hot kisses in a rest room. It then ends with Joanna disappointed as her boyfriend falls into a deep sleep for having too much alcohol.

August 25, 2008 02:08:41 GMT

British pop songstress gave her best performance during the closing ceremony of the Olympic Games held at the Olympic stadium in Beijing on Sunday, August 24. Teaming up with veteran guitarist , both stars thrilled the audience, singing 's classic hit "Whole Lotta Love." Their special performance was meant to mark the end of the 2008 games and the official handover ahead of the London 2012 event.

Lewis took the stage at the top of a metal podium, whereas Page started playing his guitar from below. Singing the first part of the song, Lewis then lowered down so that she and Page could sing the final section of the song together. Appearing on another part in the arena was soccer star who kicked a ball into the crowd at the end of the track.

August 23, 2008 07:42:19 GMT

As recently posted on Rap-Up, has been booked for a live performance with rapper on next month's MTV Video Music Awards. The female singer, who has with and for "Just Stand Up" single, will reportedly perform her own solo performance "Disturbia" and then share stage with T.I. in the rapper's "Live Your Life" single from upcoming "", which will hit the market on September 30. The collaboration with Rihanna will be T.I.'s first appearance at a major award show since his October before the BET Hip Hop Awards in Atlanta.

The MTV annual awards will be premiered on September 7 from Hollywood's Paramount Pictures Studio with British comedian as its host. Performers who are already announced, include teen group , and rappers and .

August 23, 2008 06:39:01 GMT

A week after her at "Good Morning America", actress and singer is eager to continue promoting her upcoming debut album called "" which is planned for release on September 23 via Hollywood Records. Just after the premiere of Disney Channel Original Movie "The Cheetah Girl: One World", she dropped a music video for the first single "Get Back". The song which is listed in her upcoming set, is written by Demi herself with a favor from members of band .

Philip Andelman is the director who is chosen to help Demi making the music video. The video is shot near the big apple river. It shows Demi, doing a live performance with her band without any audience to watch her. When night comes, Demi's stage act is illuminated with some flashes from big lamps, which is set behind her and the band.

August 23, 2008 05:11:27 GMT
Diva will share her remarkable voice with her fans at Canadian idol finale session. The show will be aired live by Canadian television CTV on Wednesday, September 10. A written statement, issued by CTV, is read, "CTV announced today that Mariah Carey will headline the star-studded, two-hour Canadian Idol season finale, airing live on Wednesday, September, 10 at 8 P.M. E.T."

To join her is five-time Grammy winner , who has recently dropped a for his brand new single "Green Light", taken from "" which comes out on October 28. Other performers who are lined up for the result show, are Canadian rocker , last year's Canadian Idol champion Brian Melo, and R&B singer Jully Black.

August 23, 2008 03:46:57 GMT

Alecia Beth Moore, professionally known as , has just released a music video to promote her lead single "So What". The song is produced by Max Martin via LaFace Records and comes off her upcoming fifth studio effort called "", which will hit the stores on October 28.

Pink has worked with long collaborator, director Dave Meyers in the video's production. The video, which features cameos by her ex-husband, free stylist motocross rider Carey Hart and producer Butch Walker, captures the singer as a trouble maker.

August 23, 2008 03:43:29 GMT

Behind the highly-successful and controversial song of "I Kissed a Girl" lays . The song's crooner and co-writer, , confessed that she was inspired by the actress when she flipped through a magazine revealing a picture of the sexy blonde.

"'I Kissed a Girl' was inspired when I opened up a magazine and I saw a picture of Scarlett Johansson," Perry said to Steppin' Out magazine. "I was with my boyfriend at the time, and I said to him, 'I'm not going to lie: If Scarlett Johansson walked into the room and wanted to make out with me, I would make out with her. I hope you're okay with that?"

August 23, 2008 02:58:49 GMT
Songwriter and soul singer has just dropped by FNMTV to premiere his music video for his first single "Green Light" where aka Andre 3000 of helps him on its chorus by adding extended verses. The song is among the confirmed tracks in his upcoming third studio album "", which is set for release on October 28.

The music video is directed by Alan Ferguson, who also directed 's music video for single "Pocketful of Sunshine". The video which co-stars Andre 3000, figures John as a club guy, who is having a night-long party with beautiful women at a Hollywood hills mansion. The singer is seen welcoming all his party guests by singing the tune. The party continues with all the guests dancing together and then ends with Andre, leaving the hot party the following morning on a bicycle.

August 23, 2008 02:46:51 GMT

, and a bunch of other hip-hop artists will contribute new singles to Stadium Entertainment to be compiled in a single album called "True to the Game". The CD will be released on October 21 with retail price of $16.98 and part of its sale will benefit Negro Leagues Baseball Museum.

The first single from the set will be a collaboration among T-Pain, , and newcomer Tay Dizm called "Beam Me Up" which will be distributed by T-Pain's label Nappy Boy Digital. It has actually been released last month but according to Billboard.com, it was re-serviced on Friday, August 22. Meanwhile other tracks include "Make Your Way to the Dance Floor" (Ziggy Nina feat. ), "Around My Way" (Young Cash feat. ), "The Pursuit of Happiness" (GLC feat. West), "Knock It Outa Da Park" () and "Ghetto Love" ().