August 07, 2008 02:27:03 GMT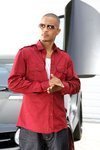 As promised, a new music video from is premiered in support of his latest single "Whatever You Like". The video gets a slot on BET's "Access Granted" yesterday (August 8) and will be personally delivered by the rapper again on the same network today via "New Joint".

The video that was shot in both Los Angeles and Malibu was directed by the famed Dave Meyers who won a Grammy in 2006 for "Best Short Form Music Video" for his work in 's "Lose Control". In the new video, T.I. gives a former diner cashier a huge treat by pampering her with all the money and luxury, a literal meaning to the song's title "Whatever You Like". A twist of story occurs when the girl discovers the truth in the end.

August 06, 2008 09:52:07 GMT

A serious dispute has occurred among 's singer Andrew Stockdale and other two founding members Chris Ross and Myles Heskett, making speculation on their split. Moreover, Andrew is reportedly about to join a new band with two American players.

The band have refused to give any statement relating to the break-up report. Meanwhile, their manager John Watson promises to give statement in the next two weeks. He said, "Unfortunately, I can't make any comment other than to say that as soon as the band has clear future plans they will issue a statement and we hope to be able to do that in the next week or two."

August 06, 2008 08:43:52 GMT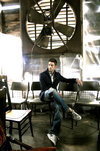 has been hailed as hometown hero in Derry, New Hampshire and now he is on the verge of moving to a bigger league. With a major debut album in hand, to the music industry the 28-year-old has supplied fresh folk sound which successfully gained the attention of legendary musician at the first place. And to Aceshowbiz, the aspiring singer has recalled his journey from nothing to something including the future hopes.

ASB: When did it occur to you that you want to become a musician and performer?

August 06, 2008 08:42:40 GMT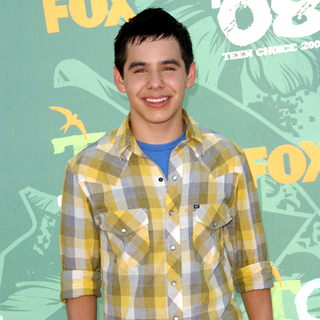 is impressed with singles "7 Things" and "See You Again". He then decides to work on songs for his debut album with recording company Rock Mafia Records that has previously worked on Miley's singles.

His father and manager Jeff Archuleta has recently met the company's producers Antonia Armato and Tim James, both of whom co-wrote and co-produced eight tracks on Miley's latest album "". The two producers have also worked with other Hollywood stars such as , , and .

August 06, 2008 07:07:21 GMT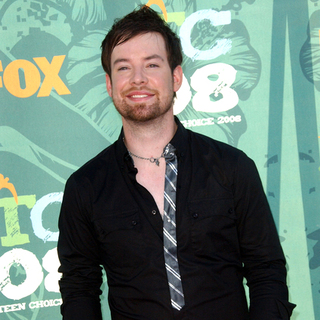 Winner of 2008 American Idol is working on debut album with producer Rob Cavallo, who has teamed up with in the band's 2004 "" album. David said that his taste of music just fits Rob's. Therefore, he thinks that they will be a good team. In a statement, he said, "I think he's a great producer with the kind of sound that I want. And in talking to him, he's just a good guy. Like the song selection I had on the show, Rob just fit."

From 20 singles that are expected to be in the album, David has finished 7 of them. He said that the songs represent his character as a rock singer. David schedules to release the album in mid-November.

August 06, 2008 06:02:42 GMT

British singer is still working on his tenth studio album "". The album was originally set to be released in September under Polydor Records but now it is rescheduled for early 2009.

All tracks in the forthcoming album will be produced by Jerry Finn, who has worked with popular bands like , , and . He has begun mixing the tracks with Jerry in early February.

August 06, 2008 05:10:43 GMT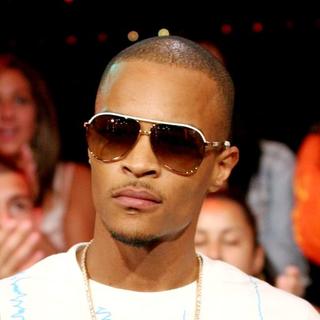 "Swing Your Rag" and "Whatever You Like", the second and third single respectively from 's upcoming album "" will soon have their music videos premiered. Before the footages are made available for public viewing, a behind the scene for the former single's video and a bunch of on-set photos for the latter have been outed.

Despite its status as the second single, the video of "Swing Your Rag" reportedly will be premiered via MTV only on September 8. Meanwhile, "Whatever You Like" the video has been officially scheduled to hit the screens earlier on Wednesday, August 8 via BET's "Access Granted". The rapper will then personally deliver the video on the following day through BET's "New Joint".

August 06, 2008 05:04:45 GMT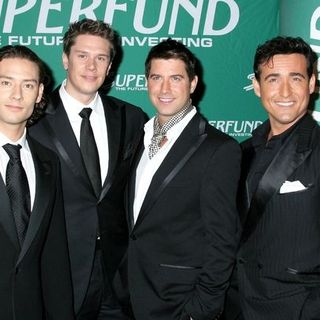 Pop vocal group are set to drop their brand new album on November 18. This upcoming album will be produced by Steve Mac, a producer and songwriter who has worked with such famous superstars as , , , Simon Webbe, , , and .

This album which hasn't been named yet will be their fourth studio album after their successful "", which has sold over 1 million copies since it has been released on November 21, 2006. Some of the tracks confirmed to be in the album are "Bridge Over Troubled Water," "Amazing Grace", and "Hallelujah".

August 06, 2008 04:11:08 GMT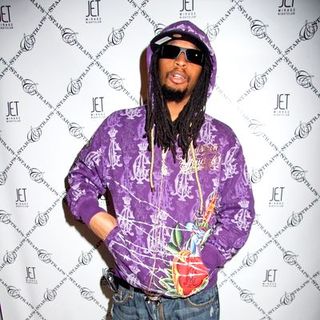 Rapper has ended his multi-million-dollar obligation to his bankrupt TVT Records. He reached an agreement to sell TVT's assets to a digital entertainment company called The Orchard for $6 million and work with the company to develop a lifestyle-oriented marketing and promotion programs as a consultant for some artists, labels, and branding opportunities.

In addition, as part of the deal, the company will provide him the rights to record his upcoming album, "". The Orchard will also digitally issue Lil Jon's back catalog with new material coming from him. Commenting on the move, Lil Jon said, "It's unfortunate things have turned out the way they did, but artists deserve to be compensated fairly by their labels for the work they do, and that wasn't happenin'. In my case. I'm happy to finally be a free man and make a new start!"

August 06, 2008 02:33:16 GMT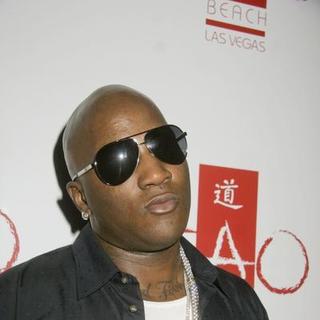 In a listening party, rapper was talking about going back to bitter reality in his third studio album "". The party was held in a New York club on August 4 to thank his supporters and at the same time give them a preview of tracks in his upcoming album.

The title track "The Recession" starts with a woman complaining about the high price of gasoline. It is then followed by him, rapping, "Wish I had me some money/ I'd buy me some better luck."

August 05, 2008 09:09:15 GMT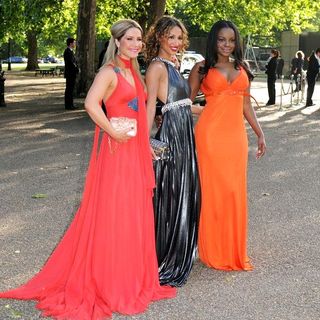 English pop trio are set to release their sixth album in October. Despite taking things slowly, the group, consisting of Keisha Buchanan, Heidi Range, and Amelle Berrabah have been busy, recording the upcoming album in London and Miami studios.

In this forthcoming album, the girls have teamed up with Orson's lead singer Jason Pebworth as a co-writer in single "Easy". In addition, they will also collaborate with Nigerian singer .

August 05, 2008 08:43:20 GMT
The rumors on Jackson Five reuniting have been circulating for sometime but not until this coming month that a definite appearance of the legendary band is announced. They will receive the honor from BMI on September 4 at Wilshire Theatre in Beverly Hills and four out of the five members have been confirmed to be in attendance.

Jackie, Tito, Marlon and Jermaine reportedly have reserved their seats at the event that will see them being handed the BMI Icons award in celebration of the 8th annual BMI Urban Awards. According to Associated Press, only has not yet confirmed his participation.

August 05, 2008 08:19:14 GMT

American country singer has released a music video for single "Just A Dream". The single is taken from her 2007 second solo album "" and composed by Gordie Sampson, Steven McEwan and Hillary Lindsey.

This video sets Carrie as a young woman who is about to get married. She is then broken hearted when finding that her husband-to-be has been killed in combat.

August 05, 2008 07:43:28 GMT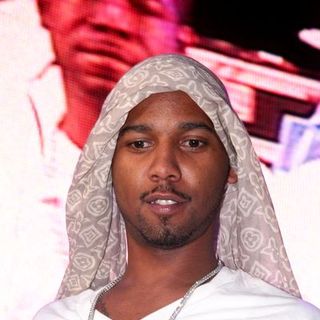 Rapper has been sold by his Dipset group leader to Def Jam Records for 2 million dollars. This agreement has been made following ongoing dispute among Dipset members which results on holding back Juelz's third upcoming album "Born to Lose, Built to Win (The Reagan Era)" from its release schedule in summer 2008.

Despite the internal battle, Juelz said that even though he is no longer in Dipset, he will continue representing the group in his future project. "Yeah, I'm free and ready to do me but its still Dip Set 4 life! It's just going to be a new chapter. I have no hard feelings for Cam, after all, he did give me a chance. But I will say this, I was loyal to him and he took advantage," Juelz said in a statement.

August 05, 2008 06:54:48 GMT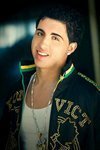 Striking an ace through the -collaborative single "What You Got", up and about R'n'B singer moves on with "Don't Turn Back" that will be the second single pulled from his debut album, "". A music video for the latest single has just been premiered.

In a recent interview with Eclipse magazine, Colby talked about the meaning of the song itself. "Pretty much it's about this beautiful girl that's working a nine to five job," he explained, "and her boss treats her like crap and I'm pretty much telling her to quit the nine to five, let me take care of all the financial needs, take care of all the money issues and let her chase her dream and enjoy life because I don't think someone as beautiful as her should be breaking her back working."