June 12, 2008 03:30:25 GMT
It looks like 's new LP will live up to its premise as one of the highly anticipated records this year as its first day sales reached the jackpot. According to Nielsen Soundscan, on its first day of release, Wayne's "" has been sold about 423,000 copies.

This result would make Wayne's LP, grabbing the #1 seat on next week Billboard chart, especially as according to Billboard, a source from the rapper's album project believes that "Tha Carter III" could sale around 850,000-950,000 in its full week. If that happens than not only will the new album top the Billboard 200 but it will also beat 's "" to become the biggest selling album this year.

June 12, 2008 02:36:03 GMT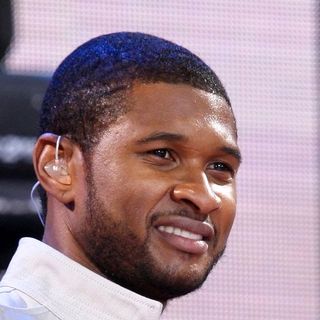 's new LP "" fails to maintain its chart topping position on the Billboard 200 chart this week, despite its premise after a high sale on its first week. The new record's sale decreases this week making its position slipped two places to #3 on the chart.

Replacing Usher is the latest outing from hard rock band , "," which become the rockers' third LP that managed to top the albums chart. Following the rock act at #2 is the 28th edition of compilation set "Now That's What I Call Music...".

June 11, 2008 09:21:27 GMT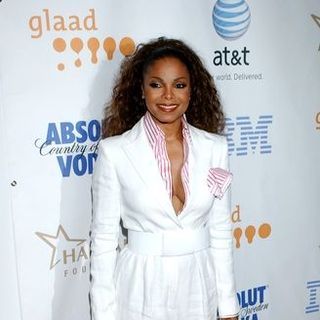 Another bad news arrives for 's fans, especially her European based devotees, as the pop singer has decided to cancel all of her scheduled tour dates there. Janet stated the bad news in an interview with SOHH.com stating that the feud with her label was behind the reason of the cancellation.

Speaking to SOHH, Janet said, "It was definitely in my heart to go to Europe and to support this album... it's about teamwork, it's not something I can totally do on my own." She also added, "Unfortunately, things have turned out the way that they have with the differences between the label and myself."

June 11, 2008 08:30:10 GMT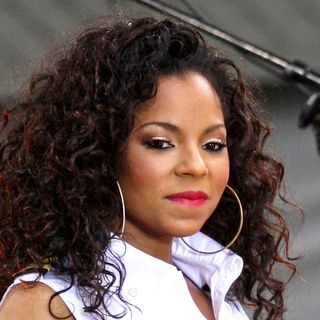 R 'n' B singer is facing a new trouble regarding her latest album's promo. The singer is having her LP's promotional effort getting an anti violence protest on June 10 due to its bloody promotion.

The controversy of the singer's "" promo was first triggered by the music video for her latest single "The Way That I Love You" which features blood splatters and murder. Following that clip, Ashanti also added another controversial e-card attached on her .

June 11, 2008 07:37:08 GMT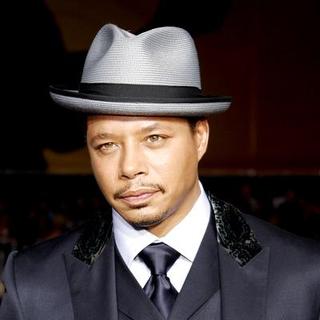 is getting close to showcase his musical quality as his debut album has now had a release date. Terrence upcoming LP which will be called "" is being set to drop on September 2 via Columbia Records.

For the upcoming record, Terrence wrote and produced the songs himself, and on one track he will be teaming up with . Stating the reason he wants to make a record, the actor/singer said, "Music has always been the road that leads to where I'm headed. Film is my vocation, my 9 to 5. In the movies, I'm doing what somebody else is asking me to do. Music is my own personal form of expression."

June 11, 2008 06:43:12 GMT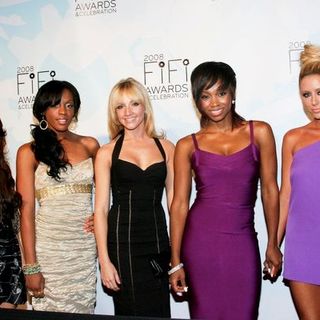 Recent rumors about the feud between two members of at the backstage seems to be a false alarm as it has now been denied by the group. The denial comes from D. Woods who told Rap-up.com that the rumored cat-fight was untrue.

Previously, there were reports stating that two members of the group were fighting over each other just before their gig at The Pearl Theater in Las Vegas on Friday, June 6, which caused the concert got delayed for 25 minutes. The tension reportedly continued at their after party at Prive in the Planet Hollywood Resort, as the media claim that the group sit separately at the party.

June 11, 2008 05:01:25 GMT

Having a warm welcome for his debut album "" in 2007, is set to hit the music scene once again with a possible phenomenal hit track which he has just started recording on June 10 in Canada. On the new song James is teaming up with pop superstar .

The new track is being titled "Broken Strings" and it will be included on James' new studio album. Unfortunately, there are no exact details yet regarding the rock singer's upcoming LP's title or release date.

June 11, 2008 04:18:46 GMT

Raunchy pop-group seem keen to hook up with troubled singers. After tapping on their upcoming video, the group plan to team up with . This news was confirmed by the Dolls' who told the press, "We would love to hook up with Amy."

Despite all the troubles that Amy has been facing lately, Nicole still believes that the Dolls and the troubled singer's collaboration could become a hit. "I am not sure what Amy thinks of us but I think we can make something sexy that will sell," Nicole said.

June 11, 2008 02:56:15 GMT

's fans in North America will have to delay their plan to see them live as the band reportedly have postponed their scheduled tour there. The North American leg that supposedly starts on June 29 in Philadelphia will now kick off on July 14-15 in Los Angeles. The band also confirmed that they did not cancel their Philadelphia gig but change its date to July 25.

The rockers' tour delay was announced at their on June 10. Revealing the reason on the site the band's representative wrote that production delays was the reason behind the re-schedule. "We're very sorry, but unfortunately Coldplay have had to move the dates of some of the previously-announced US shows. The band have experienced some production delays which mean that the show simply won't be ready for June 29," the website wrote.

June 10, 2008 09:51:25 GMT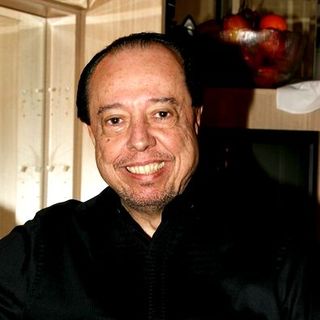 is making a new and bold breakthrough on his upcoming album "" by tapping a.ka. Fergie to rap on the set "The Look of Love". The new song itself is actually a cover of and it is being produced by ' .

Beside that track, there will be also other cool songs that are being included on Sergio's New LP, which are a hip-hop version of "Agua De Beber", "Waters of March", "Somewhere In The Hills" and many more. Meanwhile, aside from Fergie and will.i.am other musicians that have also being tapped by the musician are the likes of and .

June 10, 2008 09:19:41 GMT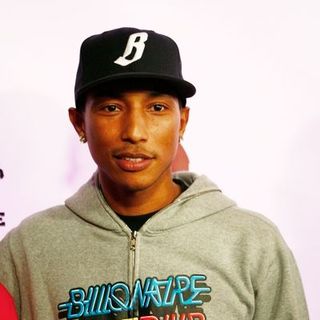 A new exciting collaboration has just been done by 's as he has just teamed up with of and also Santogold to record a new track. The new song is titled "My Drive Thru" and was made to celebrate the famous shoe company Converse 100th anniversary.

The new song will be dropped for free download via the company's today, June 10. Not only that the track is also being set to be used for the new TV ad for Converse. Confirming the tapping of Pharrell, Julian and Santogold, the company's chief marketing officer, Geoff Cottrill, said, "As we celebrate the brand's first century, we thought it would be fun to bring together Pharrell, Santogold, and Julian, to create new music together that bridges the styles they are known for. The music industry is changing and this partnership is about the music and sharing it with fans for free."

June 10, 2008 07:57:55 GMT

More great news come for English rock band , as the latest report suggested that their upcoming record "" could become the biggest selling album this year. According to Play.com the band's new LP, which is set to due on June 17, has been pre-ordered more than any other artists' albums on the website's list.

Play.com also claimed that the average of "Viva la Vida"'s pre-order is one in every minute and it is set to beat earlier sales record which was held by with her "". Confirming the news, the site's head of music, Helen Marquis, said, "We have not seen an album pre-order to quite these levels before. The previous record holder was Leona Lewis."

June 10, 2008 07:25:49 GMT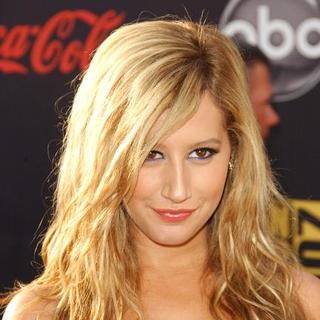 Star of the hit Disney TV movie "High School Musical", , is going '80s for her new music project. The pop singer reportedly has just finished recording some cover songs from famous '80s singers such as Rick Astley, Cindy Lauper, and .

The hit songs that she covers are "Heaven Is a Place on Earth" (Belinda), "I Wanna Dance With Somebody" (Whitney), "Never Gonna Give You Up" (Rick), "Time After Time" (Cindy) plus one track from Cathy Dennis titled "Too Many Walls". All of the tracks are recorded for the promo of Degree Girl deodorant, which Ashley is being contracted to.

June 10, 2008 06:25:32 GMT

Punk rock band have finally premiered their new music video on Monday, June 9 via IGN.com. The new clip was made for their first single "Hammerhead" and directed by Teqtonic.

The new clip features a 3D animation that shows animated people and animals, such as birds and robotic dogs. The story seems related to war as it features lots of army and military scenes. The end of the video sees a beautiful scenery of the sky at sunset.

June 10, 2008 04:22:30 GMT
Latest news comes from camp, revealing that Sarah Harding has now followed her band mates, , and Nicola Roberts' footsteps by recording a solo project. Sarah has just recorded a song collaborating with nu-rave band the Filthy Dukes.

The pop singer's new single will appear on the soundtrack of a new movie titled "". Confirming the news a source told the Mirror.co.uk, "It is a really exciting project for Sarah to be involved with. She was chuffed to be approached and recognised as a singer in her own right." Moreover, the source also said that the British singer's new project will be "a springboard for other things."