January 30, 2008 02:23:05 GMT
has released several hints on his official blog, KanyeUniverseCity.com regarding his upcoming tour to support his multi platinum album, ''. Presented in slashed pictures are the details on who will support him and the name of the tour.

Under the subtitle "Get Ready!", Kanye posted several pictures that indicate he will bring along and N.E.R.D. on the tour dubbed 'Glow in the Dark'. Dates are not yet revealed but expected to be outed soon. For more on the pictures log on to .

January 29, 2008 09:33:07 GMT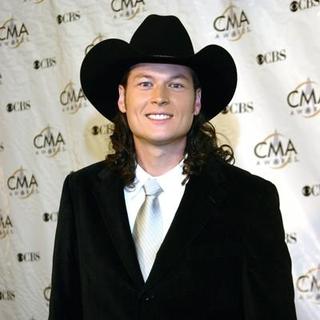 Country singer has decided to add the list of people covering 's 2005 hit 'Home'. Shelton who had it with a taste of country will release his rendition on February 5, according to CMT.com.

In Shelton's version, there won't be a solo voice for his alleged singer girlfriend, , also contributed in the background voice. The song will be attached to the re-release of his fourth studio album '' which date is still determined.

January 29, 2008 09:12:37 GMT

The official second single from 's '' album has received its music video premiere. The video for 'Always Be' was filmed back on January 5 and a preview of it was uploaded on the band's official site and official YouTube account weeks later.

'Always Be' has received radio airplay although no digital and single release have been scheduled. It has entered Modern Rock chart at #22 despite its status as airplay only.

January 29, 2008 08:57:54 GMT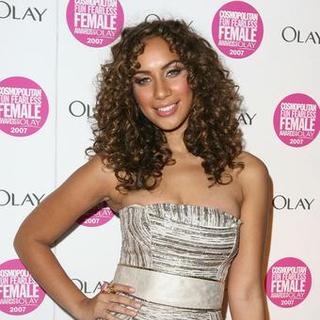 British singer and X Factor winner is on the verge of breaking the U.S. music industry with her '' album. For that, she tapped the assistance of and Madd Scientist and Rock City to revamp the album so that it would be 'Americanized'.

Lewis will add two new songs in the U.S. version, one is a duet with Akon called 'Forgive Me' and the other a collaboration with Madd Scientist and Rock City on 'Misses Glass'. The collaborators were contacted by producer Clive Davies who had helmed the successful U.K. version.

January 29, 2008 08:22:07 GMT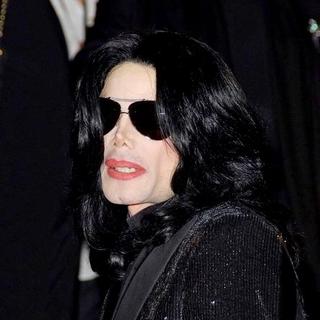 's return to the music scene can be as early as this weekend as it is reported that the pop king will appear at the Super Bowl. The surprise movement is part of the promotion of his upcoming release, ''.

However, sources said that Jackson won't physically appear during the half time, but a TV advertisement for a vitamin-enhanced drink by Pepsi will be broadcast with a Thriller theme instead. The video will be played during the showdown game between New England Patriots and New Giants on Sunday, February 3. After that, the album will also be promoted through "major TV, radio, online and outdoor advertising campaign", New York Post reported.

January 29, 2008 07:57:45 GMT

French singer has been accused of lip-synching when she performed at this year's NRJ Music Awards that was held on Saturday, January 26 in Cannes, France. The long-time partner of was caught mouthing her lyrics with no presence of microphone.

Paradis was due to perform her song 'O'J'Te Vois' when she went on-stage without her microphone, leading to speculations that she mimed her words. She was also slammed for a disappointing stage act sending an audience to say "I'm very disappointed. Her album is very good, but she acted as if she didn't want to be here."

January 29, 2008 07:10:43 GMT

Four years after the Grammy-nominated album '', rock singer is back with a brand new album titled '' that had her "lost" in Paris. Slated to be released on February 26, 'Another Country' found Merritt working straight from her heart to communicate her feelings to her listeners.

The Texas native told AceShowbiz how her new album is different from the last one, how she looks at competition in the industry and her other projects beside writing music.

January 29, 2008 06:21:53 GMT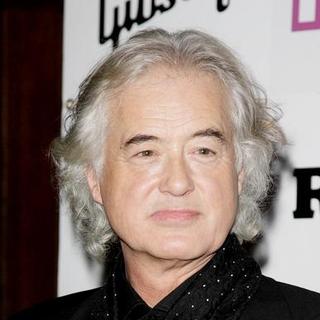 Dying fans of should not put down their hopes for another reunion gig. The band's guitarist, , announced that there won't be any Led Zeppelin appearance, at least not before September.

Page attended a press conference in Tokyo, Japan on Monday, January 28 to promote the band's latest release 'The Mothership'. When asked whether there is further plan to get on stage, Page replied that vocalist has another project that he has to complete with . "He's really busy with that project, certainly until September," Page explained. "So I can't give you any news on anything at the moment."

January 29, 2008 05:11:18 GMT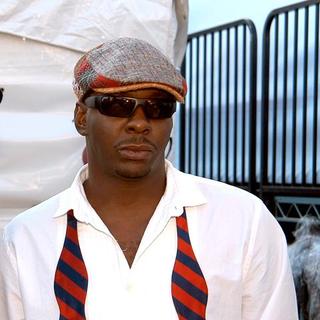 R'n'B singer who is known for his troubled marriage to singer and his spontaneous act, has announced that he will release a country album. For one thing, Brown is one of seven contestants featured on CMT's reality show 'Gone Country'.

The show sees seven non-country people competing with each other to become a country music singer. The winner will have a country single produced by John Rich of the duo. However, Brown revealed in an interview with MTV that he is doing the whole album, and that he had pocketed one song called 'The Man'. "It's a pretty nice ballad," Brown said. "(It talks about) everything I've been through in my life."

January 29, 2008 04:45:58 GMT

will bring their new album '' down the street in a tour that begins May 23 in Vancouver. They have also announced which supporting acts they will bring along.

In an official announcement on Monday, January 28, it was revealed that the rock band have recruited and . Reports said that R.E.M.'s frontman Michael Stipe has been a long admirer of The National and attended one of their shows in London last year.

January 29, 2008 04:30:20 GMT

The struggle of Recording Academy and several artists like and to keep the 50th Grammy Awards gala going on have come to a fruitful result. The Writers Guild of America have granted an interim agreement to the organizers of the event to proceed with the ceremony to be held February 10 at Los Angeles' Staples Center.

Due to the writers strike, several shows have been canceled including the Golden Globes Awards that was held earlier this month. WGA who represents the striking writers, however, have said last week that they would not picket against Grammys and announced further in a statement on Monday, January 28 that "The Board of Directors of the Writers Guild of America, West has agreed to grant an interim agreement for this year's Grammy Awards in Los Angeles."

January 29, 2008 04:02:17 GMT
The third effort from may sound relatively not far from their second self-titled album, but member Nick Jonas has hinted that there definitely are influences from and .

They will also showcase four of their new materials during the headlining tour that starts January 31 in Tucson, Ariz. The tracks are 'Don't Take My Heart and Put it on the Shelf', 'Burning Up', 'Pushing Me Away' and the one that Nick wrote about his struggle with diabetes, 'A Little Bit Longer'.

January 29, 2008 03:28:01 GMT

may look forward to win big at this year's Shockwaves NME Awards for they are nominated for seven categories. Meanwhile stays powerful despite her personal ordeal, pocketing 4 nominations, two in the music field and others in the non-music category.

The Monkeys are vying for the categories Best British Band, Best Live Band, Best Album, Best Track, Best Video and Best Video Album Artwork, while lead singer Alex Turner is running solo for Best Dressed award. On the other side, Winehouse has been nominated for Villain of the Year alongside U.S. president George W. Bush, British Prime Ministers Tony Blair and Gordon Brown and 's frontman Johnny Borrell.

January 29, 2008 02:45:05 GMT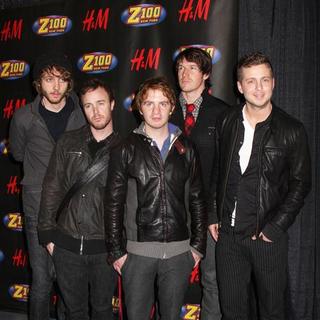 While the first single 'Apologize' is still hot on the chart, new pop rock sensation move on with the second one, 'Stop and Stare'. A music video for it has been premiered on MTV's TRL on Monday, January 28.

The Greg Wells-produced song has been performing rather well on the Billboard Hot 100 chart, climbing up to #43 in its sixth week. In U.K. the single will be outed on March 3 with its album '' coming out a week after.

January 29, 2008 02:23:14 GMT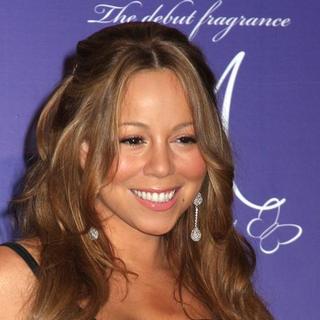 's highly-anticipated new single has been delayed in its release to a radio station. The not yet known single, was scheduled to be played on U.S. radio KHOP 95.1 today (January 29) but it was later announced that the single won't take impact until next week.

The new schedule is set for the same time next week (Tuesday, February 5). There is still no reason on why it was delayed.