January 31, 2008 09:13:02 GMT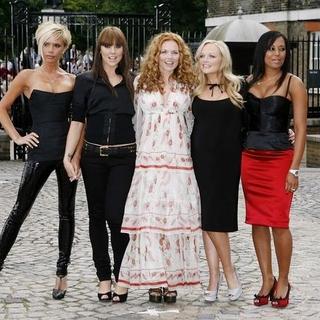 experienced a stage mishap on Wednesday night (January 30) that turned out favorable for them. The audio blew up when they performed in the Boston concert but they kept singing, proving wrong long-time speculations that they lip-sync their songs.

The five-piece were singing 'Spice Up Your Life' as the last piece of that night. There was a confetti show throughout the second half of the song and at one point a confetti opened up with a blow, and the audio was suddenly gone. The girls professionally kept their poise and went on singing until the end of the song.

January 31, 2008 07:30:14 GMT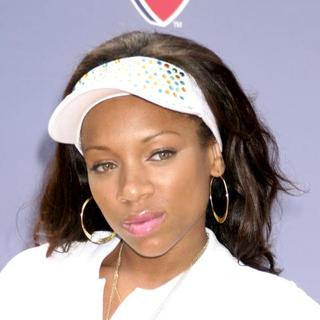 's music video that was shot earlier this month in Miami, Florida has finally arrived. The clip is for the remix of her third single 'Shawty Get Loose', off '' that features and .

The futuristic clip, bears almost resemblance to and 's , was directed by renown director R. Malcolm Jones. It was premiered on BET's Access Granted and will receive another premiere on Yahoo! Music today (January 31).

January 31, 2008 07:01:15 GMT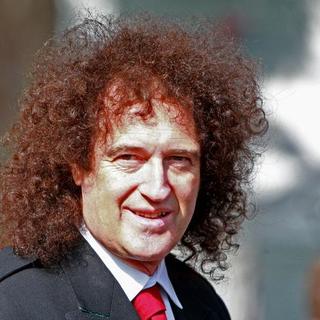 Apart from working on a new album with his band Queen + Paul Rodgers, 's guitarist Brian May is spending more time with Ben Elton to write the follow up to their already-running musical production, 'We Will Rock You'.

Elton who penned the original screenplay, will be back as the scriptwriter to the sequel of West End musical while May is supplying the musical scores. On his May wrote, "We have been talking about it for a long time, now Ben has supplied us with a fabulous script the train is rolling! Watch out!" No schedule yet on when the play will open.

January 31, 2008 06:12:50 GMT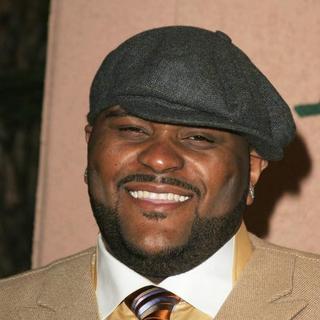 American Idol graduate has filed a lawsuit against a Dallas based concert promoter for breach of contract. Peachez Inc., the name of the marketing company, may have to pay the singer a $ 45,000 compensation should he wins the case.

Although details and comments from both camps have not yet been released, TMZ.com who was the first to report, have acquired . It was filed in New York Supreme Court on Monday January 28.

January 31, 2008 04:54:24 GMT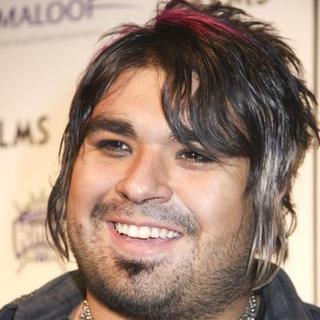 Previously announced as taking only a break to "clean his act up", 's drummer Dave Buckner officially leaves the band as revealed by frontman Jacoby Shaddix on the band's MySpace on Monday, January 28.

"We are going through a lot of changes right now... Change is good - it keeps things fresh," Shaddix wrote. "For y'all that don't know, we had to split with Dave, our drummer. It was one of the hardest things we have ever had to do. He's taking this time to get his life together. We are still friends and still talk on a regular basis."

January 31, 2008 04:32:35 GMT

who are touring in support of their 2007 album, have been denied an entry to Canada because their music is deemed "too violent". And the rap group have responded to this, obviously confused of the incident.

They were set to leave for a number of sold out dates in Canada on Wednesday (January 30) morning when their tour promoters informed them that the custom officials won't allow them to enter the country.

January 31, 2008 04:03:52 GMT
, whose chance of getting a visa to America is quite slim, has been banned by her father to attend the 50th Grammy Awards which will be held in Los Angeles. The British singer who is the second big nominee in the prestigious music event, is thought "not ready".

Universal Music, Amy's label, have given their full support on the singer despite her stint in rehab earlier this month for her drug problems. She was also lauded to be the possible performer in the event that takes place on February 10.

January 31, 2008 03:42:58 GMT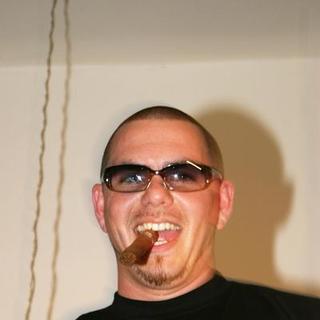 Tying a mutual deal, and are slated to take the road together in an indoors tour that begins March 15 at Orlando's House of Blues.

"It's been long over due for me and Pit to hit the road together; finally our fans can see us both together for one ticket. You canĀ¹t beat that with a whoopin' stick," Bash told HHNLive.com. "I can't wait to get out on the road with Baby Bash. I want to use this opportunity to connect with my all my fans and million plus Myspace friends," Pitbull added.

January 31, 2008 03:18:03 GMT
On Wednesday, January 30, it was made official that Max Rafferty is no longer part of the rock band anymore. The bassist who had left the band once due to "illness", is leaving for good this time.

The three remaining members of the band will go on with their new album release and a tour which will be supported by a member of their fellow Brighton musician. "Dan Logan, bassist with local Brighton band Cat the Dog will be filling in for the short term," the band said in a statement.

January 31, 2008 02:31:29 GMT

Rapper released the second music video from his upcoming album, ''. Although not yet confirmed as the second single, '300 Brolic' which is produced by 's The Hitmen has received its music video premiere.

His friends at Terror Squad are featured on the clip that also inserts some frames on war and 'unclean' streets. '300 Brolic' has been deemed as one of the "gangster" tracks in Joe's album, in which he raps "I am a professional / I will cut your testicles".

January 31, 2008 02:08:36 GMT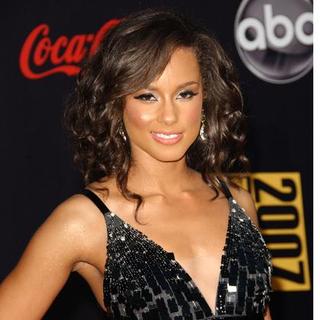 As the fateful night approaches, 50th Annual Grammy Awards have added more and more artists slated to take the stage. , , and a number of other performers are lined up to highlight the February 10 event.

Cast of '', a musical movie that incorporates 34 compositions written by members of , and 'The Beatles LOVE by Cirque du Soleil' will also go up to the stage to give a special tribute to the Fab Four.

January 30, 2008 08:33:02 GMT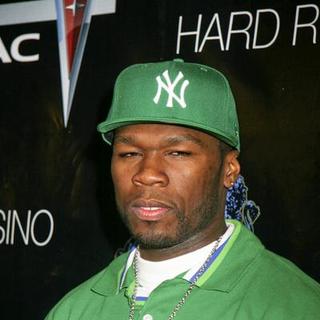 has reportedly taken control over 's musical career by banning her from doing a collaboration with Cash Money Records artists. Ciara who is rumored to be dating 50 was due to work on a project with rapper who happens to be in Cash, but 50 has allegedly taken action against it.

An insider told MediaTakeOut.com that "Nobody affiliated with 50 Cent can be affiliated with his enemy." 50 has been long known to be feuding with several rap artists including Cash Money's Baby and . His anger towards the New Orleans label, was triggered by 's departure from his label G-Unit and Buck's decision to join Cash instead.

January 30, 2008 06:58:45 GMT

The bits and pieces of pictures on 's have been put together, revealing the supporting acts for his upcoming tour.

As , and N.E.R.D. will join him in the 'Glow in the Dark Tour' and too has been added to the list. Others like and Consequence are not listed, leading to speculations that they are merely rumored acts.

January 30, 2008 06:33:24 GMT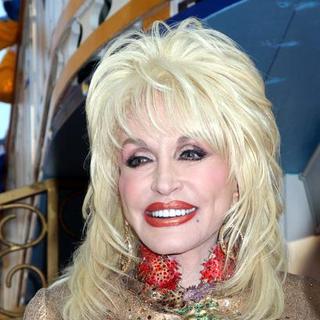 Country singer and her label Dolly Records have signed a major deal with INgrooves to distribute her albums worldwide digitally, and her upcoming album '' will be the first venture. The deal is part of Parton's attempts to be innovative in creating connection with her fans through the sale of her albums.

"When we started Dolly Records we knew we had to be cutting edge as well as put out great music," Parton said. "After looking at the choices in digital distribution, INgrooves was the perfect partner for our first release. They had tons of experience and were flexible enough to work with a crazy country girl like me and I know we'll have a ball making waves in the digital world."

January 30, 2008 06:02:32 GMT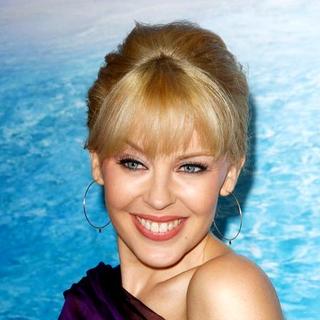 releases two music videos from her '' album at relatively the same time. After first putting 'In My Arms' for worldwide view, the pop diva has exclusively given the world premiere of 'Wow' for gossip blog Perez Hilton.com.

The video of 'In My Arms' employs a futuristic look and 'in-the-box' concept and similarly, 'Wow' video also takes on colorful shots complete with symmetrical lines. The latter will also be premiered on U.K.'s 'Channel 4' at 11:00 P.M. today (January 30). Both are reportedly directed by Melina Matsoukas and filmed in Los Angeles, California.