September 06, 2008 03:48:54 GMT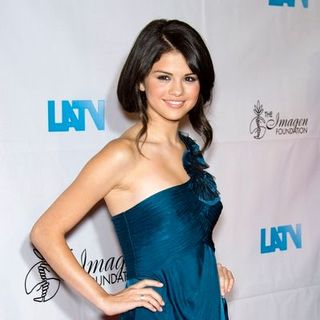 In a recent interview, reveals that one of her favorite songs in her upcoming debut album is inspired by someone special that she has a crush on. "My favorite song that I've written is called 'I'm Sorry'," she says. "It's about a boy I kind of fell for but he couldn't let his ex-girlfriend go, and it was really difficult."

Though Selena doesn't exactly name the boy in particular, referring to rumor saying that Nick Jonas of teen band sensation is assumed to start a romantic relationship with her, some then claim that the boy behind the inspiration is Nick. Instead of commenting on the issue, Selena says that the autobiographical lyrics are meant to encourage the boy to move forward. "The song is basically me saying that I'm sorry that it didn't work out or that she used to be who she was, but you have to let me in and you have to know that I'll do everything I can to make you happy and be the best I can be," she states.

September 06, 2008 02:51:04 GMT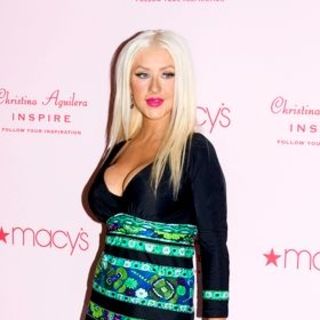 Following the announcement that her greatest hits called "" will be exclusively stored through giant retailer Target, previews her upcoming compilation album by releasing one of the new tracks on . Another new material that has been confirmed to appear in the album is a song titled "Dynamite", which will be dropped in matter of days.

Containing four of the pop star's number-one hits, including "Genie in the Bottle", "Come on Over (All I Want Is You)", "What a Girl Wants", and a remake of "Lady Marmalade", a song which features , , and , the album will be available for purchase on November 11. However, fans can start pre-ordering it beginning on September 30 via .

September 06, 2008 02:12:26 GMT

In collaboration with Alfamega, and his New Orleans-based rap group The Chopper City Boyz premiere a music video in support of their new single called "Keep It Real". Following the video release, their album "Life in the Concrete Jungle" which carries the tune, is scheduled to come out on September 16.

The music video is shot in a black and white background and shows the gang rapping the verses with Alfamega in a super-sized live concert. Some scenes also capture the rappers doing some photo shoots with their fans while some others show their press conference.

September 05, 2008 08:43:26 GMT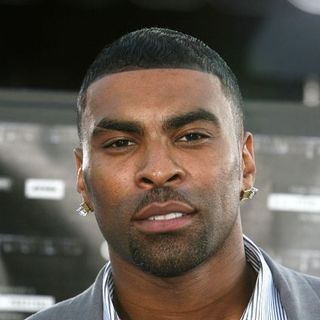 Just a year after announcing the plan to enter recording room with and , multi-platinum R&B singer confirms that the collaboration effort of his super group TGT is shelved. He says that the pulling-off happens because there have been internal issues that prevent the album from being released. "Due to label and legal issues we will not be able to release an official TGT album," he says.

Furthermore, Ginuwine states that each member of the band will individually release a solo album. He continues as saying, "However we did make some amazing music which will appear on each of our respective albums."

September 05, 2008 07:53:46 GMT
may have an album in stores before the year ends, his management revealed. The fourth studio album is said to be released in December, the same time frame where will release his eleventh studio album "".

No title has been suggested yet for West's set, but it was hinted sometime ago that the rapper wanted to name it "Good Ass Job" as the continuation of his first three albums, "", "" and "". The first single is also mentioned to be "Love Lockdown" that can hit "any minute now" according to and will be added to the iTunes in a matter of days.

September 05, 2008 06:16:15 GMT

Hip hop group , who are comprised rappers , Chad Hugo, and Shay Haley, are scheduled to hit the road with rap peer . Called "Invincible Sounds of Summer", the gigs will be kicked off in Houston on September 9 and wrap up in Miami on October 10.

According to their promoter, in the tour, N.E.R.D will sing new tunes from their third and latest record, "", which has just been released in June. Meanwhile, Common is going to bring out his forthcoming "", which has been pushed back from June 24 to September 22.

September 05, 2008 04:34:45 GMT

Bay area rapper has just dropped a music video in support of his -featuring single called "Wake It Up", which will appear in his upcoming twelfth major studio album called "". The effort, which is produced by and , is reportedly due to come out on October 28 under the courtesy of Columbia Records.

The music video for the tune has Akon and some beautiful young ladies as cameos. One of the girls is seen in yellow bikini, swimming in the beach, while the others are enjoying the company of E-40 in his luxurious mansion. On some scenes, the rapper is also captured rapping in an all-night outdoor party with the girls and some friends, enjoying the sea breeze.

September 05, 2008 03:38:37 GMT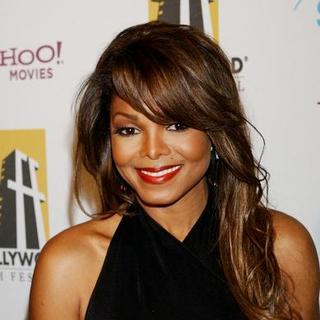 Following the poor market share for her tenth major studio album "", has reportedly questioned the capability of Def Jam Island Records and been reluctant to continue her deal with the recording company. In a conference call, Janet says, "I can't say if we'll be working with them in the future."

When asked whether it means that she will be leaving the label, Janet refuses to give an explanation. Instead of elaborating her statement, she says, "I don't know what the future holds between the two of us."

September 05, 2008 02:35:45 GMT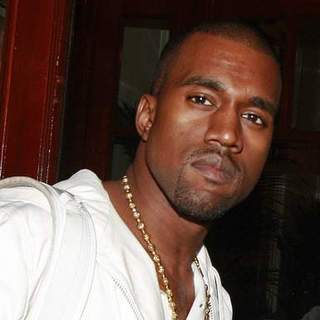 Despite saying that he would never perform at MTV Video Music Awards again after failing to win any prize, has decided to end his brief beef with the music cable network and agreed to perform at the closing ceremony of this year's show. In a press conference held on Thursday, September 4, comedian and VMAs host says to the cameras that Kanye will have a super-sized performance of his own that is still kept for top secret.

Furthermore, regardless the rumor that her old rival may not sing at the show, is confirmed to make her first televised performance in the event since giving birth to baby boy Max in January. Speaking of the upcoming performance, Christina says that she will debut her new single called "Keep Getting Better" from her "", which will come out on November 11. "You're going to get a first look and a first listen at my new image and my new sound," Christina tells reporters. "The last album, the style and sound was about vintage gleam, this one is all about the future."

September 04, 2008 08:20:53 GMT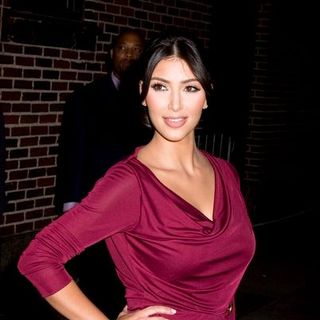 In a recent interview, reveals her desire to shift from acting to singing. "I would be down, if it was something fun. I love music, so it would just have to be the right thing," she tells E!.

Though there hasn't any concrete plan for the project, the star has already listed as one of her collaborators. "I'd say a little bit Michael Jackson in there," she says shortly.

September 04, 2008 07:25:30 GMT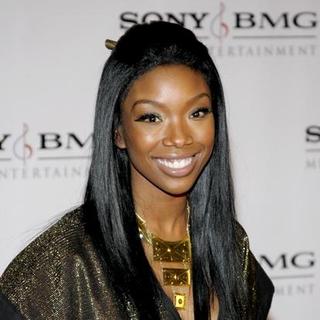 Following the premiere of her for song "Right Here (Departed)", a snippet of 's new song titled "2nd Thought" has arrived. The song itself carries a piano-driven mid-tempo sounds, which is combined with Brandy's uniquely raspy tone.

The brand new song is presumed to appear in her upcoming album "", which will come out on November 11 via Epic Records. Her fifth studio effort mainly talks about her experiences in love, life and friendship that have inspired her to sing again. "They made me feel I had something to sing about," Brandy says. "It's definitely long overdue and I'm definitely happy to be back."

September 04, 2008 06:27:37 GMT

Two of the world's most popular R&B performers, and , may be reluctant to confirm their romantic relationship but they will definitely be together in New Zealand. Next month, the two singers are set to join forces in the country where Rihanna and Chris are currently holding steady at number one on the singles charts with their respective hits "Disturbia" and "With You".

Speaking of the New Zealand's collaboration, Chris says that he is thrilled. "I love it out there," he states. "I can't wait to see the fans out there because I've been away for a little while."

September 04, 2008 05:36:09 GMT

One of 's members, Jeff Ament has confirmed to embark with his solo musical career by releasing debut album entitled "Tone". The effort will be a representation for his 10-years work that has never been included on the band's albums.

Commenting on his project, the Pearl Jam's bassist says that it is still in the work for final touch. "It just got to a point where I had to clean off the shelf a little bit," he explains. "I broke this group of 35 songs into three groups and decided to finish one of them."

September 04, 2008 04:31:43 GMT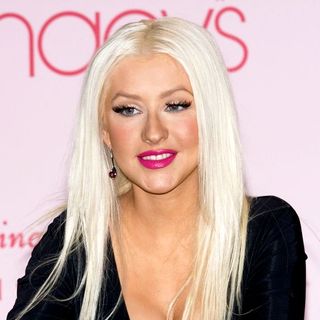 has decided to peddle her upcoming compilation album exclusively through one retailer. Joining , and , early this week she has signed an exclusive deal with big-box retailer Target.

Asked for comment concerning the agreement, Christina says that she can't wait for it. "I can't believe it's been over 10 years since my first album and it was really exciting to put all of my favorite songs in one collection for my fans," she says in a statement.

September 04, 2008 03:45:13 GMT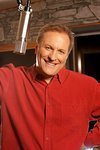 Multi-platinum recording artist Collin Raye will be hosting this year's annual show of Inspirational Country Music Awards. In addition to his hosting job, Collin is also booked to perform along side country musicians Tracy Lawrence, and The Isaacs, who are slated as the first performers.

Other artists to appear at the annual show are Grammy Award winning groups, Point of Grace and Greg McDougal with special guests, including Tammy Cochran, Del Way, James Payne, and Mike Rimmey. Meanwhile, additional performers and presenters will be announced in the coming months.