December 07, 2007 08:31:16 GMT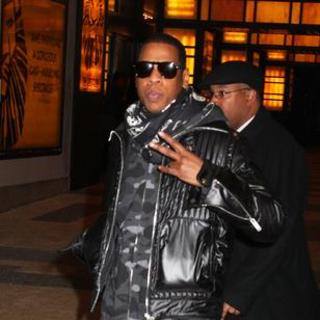 Words are circulating that is going to be dismissed from Def Jam before he walks away voluntarily. Bosses at the label reportedly are sick of the rapper's huge demands and are therefore glad to pull him from the position as the CEO.

Island Def Jam executives L.A. Reid and Doug Morris allegedly called Jay-Z's demand "excessive". A source told The Daily News, "He wanted big, big money that was way out of sync with the realities of today's record business. People have lost count of how many times he's come out of retirement. Everybody knows he's not around the office much. Everybody at Universal loves him, but they can't justify paying him the money he wants when so many people have been laid off."

December 07, 2007 05:08:05 GMT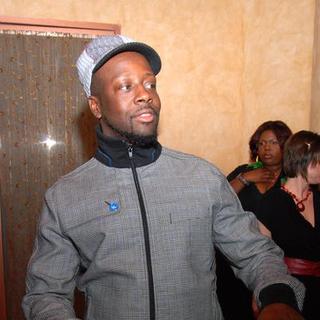 has announced a tour schedule that will take him across the U.S. to support his latest release, '' that was dropped on Tuesday, December 4.

The 20-dates tour will start January 14 in Providence, R.I., and runs through the mid February, including bills at House of Blues in San Diego, Anaheim and West Hollywood. Find out the complete tour dates on his .

December 07, 2007 04:48:17 GMT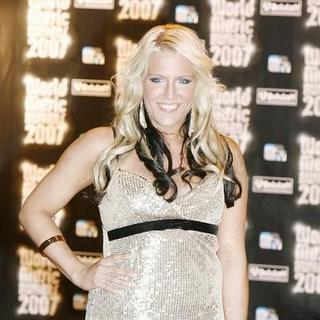 Just few weeks after releasing the video of 'What Hurts the Most', released a seasonal clip of track 'Last Christmas'. The Eurodance act has turned the popular holiday song to an upbeat piece.

The video was posted on their official YouTube account. The track meanwhile, will not appear on their new album '' which was released in U.K. on Monday, December 3. The second studio album from the group features some cover songs such as 's 'Just Like a Pill' and 's 'Sk8ter Boy'.

December 07, 2007 04:20:49 GMT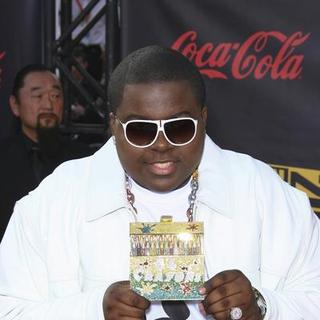 Jamaican R'n'B singer out of spite released a music video for 'Gotta Move Faster', a track that was exclusively showcased on his official site.

The scenes in the clip mostly portray the schedule of the singer in a day, including recording in the studio, record label meeting and video-shooting.

December 07, 2007 03:51:20 GMT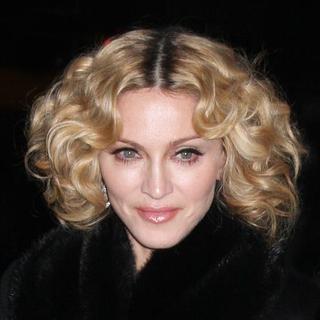 has opened her studio work mystery by unveiling the title of the album. The pop diva who has penned to be a major collaborator in the project is naming the 11th studio album 'Licorice'.

It is now scheduled to hit the shelves in April 2008 with two leaked songs 'Candy Shop' and 'The Beat Goes On' expected to be in the tracklist. Words are also high that there will be a new version of 'The Devil Wouldn't Recognize You', an unreleased song that was written with songwriter Patrick Leonard for a shelved musical plus a -featuring version of 'The Beat Goes On'.

December 07, 2007 03:13:35 GMT
6th cycle American Idol runner up, , has released the music video for 'Break Anotha', a track taken from his debut album ''. The clip was directed by Sanji who penned 's 'I Try' and ' 'Star'.

'Break Anotha' is the official first single from the album, although he had scored a chart position with his rendition of 's 'You Give Love a Bad Name'. The song was produced by Ryan Tedder who is known to be the frontman of band .

December 07, 2007 02:17:24 GMT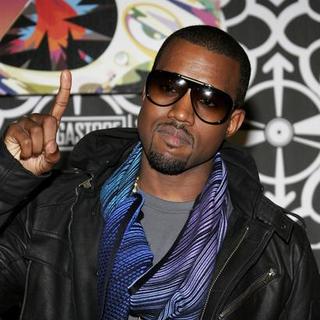 Highly awaited nominations of 50th Grammy Awards are unearthed with leading the pack at eight nods followed by at a whooping six and , , , and at five each.

The big nominee, West, is competing for Album of the Year and Best Rap Album for '', Best Rap Solo Performance for 'Stronger', Best Rap Performance By A Duo Or Group both for his collaboration with in 'Southside' and his work with and KRS-One in 'Better Than I've Ever Been', Best Rap/Sung Collaboration for 'Good Life' feat. T-Pain and Best Rap Song for both ' Can't Tell Me Nothing' and 'Good Life'.

December 06, 2007 09:18:27 GMT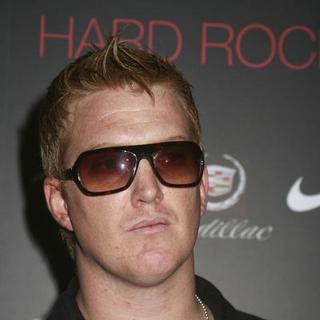 The feud between and their label has officially begun with a public statement made by frontman Josh Homme. The vocalist told that people in U.S. Interscope are "lame" and "THE BIGGEST FUCKING IDIOTS ON THE PLANET", the latter statement ordered to be printed in capitals.

Homme was particularly annoyed at the way the music moguls spend the company's money for something relatively unnecessary. "The last thing they're stripping down is their own expense accounts and sh**," he said. "I mean, Jimmy Iovine of Interscope records takes a private jet or rides first class to tell a band they don't get tour support. You know what I mean? F**k that shit, I'm tired of it."

December 06, 2007 08:38:14 GMT

During his radio show, guitarist Steve Jones indicated that further reunion performances from the rock band will likely happen next summer.

Apart from headlining 2008 Isle of Wight, they may join 's Roger Daltrey for a charity concert. Details were not specified but the charity event may take place at London's Royal Albert Hall.

December 06, 2007 07:48:26 GMT

Rock act are gearing up the work of their fourth studio album, lead guitarist Keith Nelson wrote on their MySpace blog. This would be the materials that they have accumulated after months of touring to support their 2006 album, ''.

"We came off the road at the end of September and took a few days off, then got right back to work writing and rehearsing new material," the post read. "Right now things are going well, we've got 5 songs completed as full demo recordings, another 4 or 5 songs that have been written completely, and a boat load of great ideas we're trying to finish."

December 06, 2007 06:14:31 GMT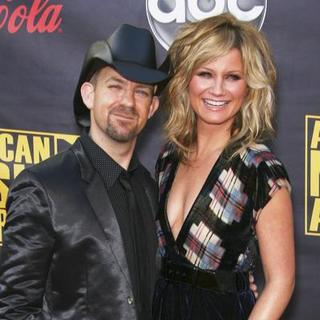 Country duo are ready to hit the studio again next year to work on the follow up of '' that debuted at #4 on Billboard Hot 200. They will begin recording in February and release it sometime after via MCA Nashville.

"We're planning on recording in February, and if all goes well we'll see what we make," member Kristian Bush said. "As writers, you kind of let the songs dictate where you're going, rather than trying to kick it and punch it."

December 06, 2007 05:17:17 GMT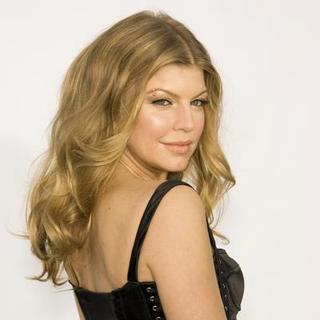 With the announcement of Grammy nominees coming within hours from this published date, predictions of who will be the contenders have erupted. Among those having good shot are aka Fergie, and .

The first three artists along with several others like , and will announce the nominees in Hollywood, today (November 6) at 8:30 A.M. (1600 GMT). Meanwhile, it is no longer a big secret that those joining this announcement will likely get the nominations as well.

December 06, 2007 04:45:59 GMT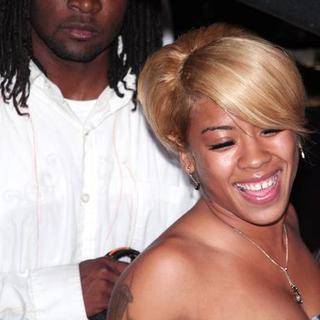 has just delivered a fresh video for her third single from sophomore set ''. The clip of 'I Remember' was premiered on BET.

Reports said that it was directed by Benny Boom (, ) who also helmed the video of her 'Let It Go' single.

December 06, 2007 04:21:47 GMT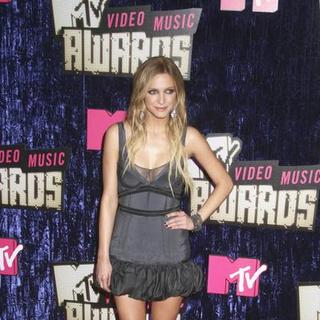 After the new single was late last month, sets the date of the music video for 'Outta My Head (Ay Ya Ya)'. Yahoo! Music listed that the clip will come on Wednesday, December 19.

Apart from the audio, the alleged cover art for the single has also even been , simply showing the picture of Ashlee from chest up. The -produced song is slated to be released digitally on Tuesday, December 11 and physically in January.

December 06, 2007 03:33:17 GMT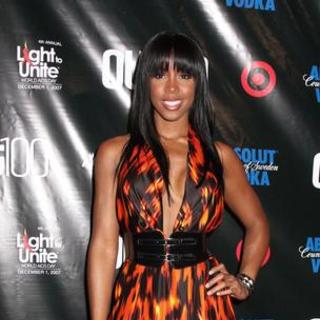 The long-awaited video of 's 'Work' has finally been premiered. It was shot back in mid July but was postponed several times before premiered five months later.

The clip that emphasizes on silhouettes and symmetrical lines, was initially vied to be released first with Kelly's other video, 'Ghetto' feat. . Both videos were shot at relatively at the same time, but it was 'Ghetto' that was finally put up first in September.