October 24, 2005 07:26:24 GMT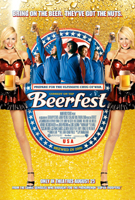 Here welcome a new project from the Broken Lizard comics. "." It's a drama comedy tells the story of two brothers who go to Oktoberfest in Germany and stumble upon a super-secret, centuries-old beer games competition, described as a "Fight Club" with beer games. After the brothers are dealt a humiliating defeat, they return to the United States and assemble a group of all-star beer drinkers in order to make a triumphant return.

Those join together under the Broken Lizard group, Jay Chandrasekhar, Kevin Heffernan, Steve Lemme, Paul Soter and Erik Stolhanske, wrote the script of the film while also star in. As of Chandrasekhar, he also is in hand to direct.

October 22, 2005 06:42:45 GMT
What if. It's only 'what if' you have handsome actor works in your house as a gay butler? But this one is real. The actor is about to portray a gay butler in the upcoming drama, comedy "Doris and Bernard."

"Doris and Bernard" is the story of tobacco billionaires Doris Duke and her butler. It will focus on the latter part of Duke's life and her relationship with her gay Irish butler, Bernard Lafferty, to whom she left her entire fortune.

October 22, 2005 06:08:39 GMT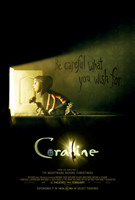 Age would not determine your quality. See what little actress does as an actress. She's just a great one. Anyway, the star has signed on to voice the title character in Laika Entertainment's animated feature "," based on the best-selling novel by Neil Gaiman.

Henry Selick is writing and directing the film, while Bill Mechanic will produce through his Pandemonium Films along with Laika's Mary Sandell.

October 22, 2005 03:18:17 GMT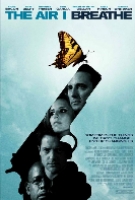 The title is "," but it isn't exactly about air. The story of the drama action flick is based on an ancient Chinese proverb that breaks life down into four emotional cornerstones -- happiness, pleasure, sorrow and love.

The film, written by Jieho Lee and Bob DeRosa, will be directed by Jieho himself for Emilio Diez Barroso's Nala Films and Paul Schiff Productions. Shooting will take place in Mexico City in January. In the meantime, , and are in talks to star in.

October 22, 2005 03:02:28 GMT
"" is a drama flick which is adapted by Rospo Pallenberg and Ron Base from Margherite Yourcenar's historical novel of the same title. It actually is a fictional autobiography of the Roman emperor written as a series of letters to his nephew, Marcus Aurelius.

As shooting has been scheduled to take place between Serbia and Morocco, Spanish actress is still in talks to star in. Meanwhile, already signed on to star in the John Boorman's next film.

October 22, 2005 02:42:17 GMT
This one also is new. It is Warner Bros. Pictures remake of the 1982 horror anthology movie written by Stephen King and directed by George A. Romero entitled "." James Dudelson, the original rights holder, has been attached to produce along with Roy Lee and Doug Davison of Vertigo Entertainment as well as Taka Ichise of OZ LA and Tony Ludwig.

Unlike the original version, in which the stories were unconnected, in the upcoming one the individual stories will have interconnected characters and situations.

October 22, 2005 02:29:39 GMT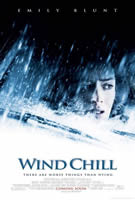 Another day another new release for moviegoers. Here we have "," a thriller that and Steven Soderbergh'sSection Eight production company and Blue Print Pictures are producing at Revolution Studios.

It is said that Greg Jacobs is directing the project, which script was written by Joe Gangemi and Steven Katz. Those works behind the scene has slated the film for the first quarter of 2006 release date.

October 21, 2005 09:17:05 GMT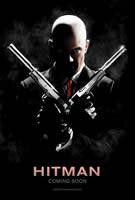 The 20th Century Fox is said to have hired Skip Woods to adapt its action thriller "." The film actually is a feature version of videogame with the same title, which the studio picked from producers Chuck Gordon and Adrian Askarieh in June.

The story of "Hitman" centers on Gun-for-hire Agent 47 who is hired by a group known as "The Agency" to kill targets for cash. In hand to executive produce is , who also is to play the main role, with Daniel Alter to serve in a producing capacity.

October 21, 2005 05:02:00 GMT
New movies come in and out of the theater, but none can compete the best of the best. It's "." The film of George Lucas has been named Hollywood Movie of the Year with the movie director set to receive the award at the Hollywood Awards Gala Ceremony at the Beverly Hilton Hotel on October 24.

To note, the "Hollywood Movie of the Year Awards" winner is chosen by the public voting online for their favorite movies at the Yahoo Movies (movies.yahoo.com) and "Entertainment Tonight" (ETonline.com) websites. From over 20 million impressions with more than 70,000 voters, "Star Wars: Episode III: Revenge of the Sith" received nearly one-third of the votes cast.

October 21, 2005 03:41:34 GMT
It is reported that New Line Cinema has started principal photography for "Texas Chainsaw Massacre: The Origin" with Platinum Dunes is once again producing. The film, previously titled "The Beginning," was written by David J. Schow and Sheldon Turner and is directed by Jonathan Liebesman.

With shooting began in Austin, Texas this week, "Texas Chainsaw Massacre: The Origin" is set for an October 6, 2006 opening date. Star in among others are , Andrew Bryniarski, R. Lee Ermey, Taylor Handley, , and Heather Kafka.

October 20, 2005 09:39:17 GMT
The ice is about to melt down. Fox has scheduled its "Ice Age 2: The Meltdown" for a March 31 release. Here we bring you details on the story and cast.

"Ice Age 2: The Meltdown" is an animation, comedy, family flick that follows the adventure of Manny, Sid and Diego return in another incredible adventure. The Ice Age is coming to an end, and the animals are delighting in their new world: a melting paradise of water parks, geysers and tar pits. But when Manny, Sid and Diego discover that the miles of melted ice will flood their valley, they must warn everyone and somehow figure out a way to escape the coming deluge.

October 20, 2005 09:21:17 GMT
We have the story of "Puffball." Wanna know what it is about? The thriller is an adaptation of Fay Weldon's 1980 novel of the same name that was adapted by Fay's son Dan Weldon. It tells the story of Liffey and her husband Richard, whose lives are almost destroyed by infidelity, the paranormal and bad weather when they purchase a remote, dilapidated cottage in the English countryside.

"Puffball" is expected to begin its pre-production next month and filming is starting in January at locations around the Monaghan/Armagh border. In hand to direct is Nicolas Roeg, and to star in is and .

October 20, 2005 09:05:02 GMT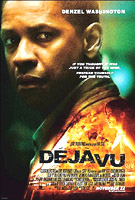 No need to question any longer. It's okay. Everything is doing great and the project will work as expected.

Following Hurricane Katrina, Tony Scott left the Walt Disney Pictures' "" let many questioning on its future. Yet, he's coming back and will direct the flick in New Orleans despite the disaster. This also means that will surely on board to star in.

October 20, 2005 08:53:39 GMT
Beware. The creature is back from the black lagoon. Its name is Gill Man and he'll terrorize archaeologists exploring in the Amazon.

"" is an adventure, horror, sci-fi film. Tapped to direct is Breck Eisner, while Gary Ross is producing via his Larger Than Life production company.

October 20, 2005 08:40:09 GMT
Comingsoon.net reported that per MuggleNet, will appear in the highly anticipated "."

The reports read 'Imelda Staunton appeared today on ITV's "This Morning" show and confirmed that she will indeed play the part of Professor Dolores Umbridge in HP 5. She also said that she has not yet received a script and will begin work on the film next year.'