October 26, 2006 07:56:59 GMT
Shifting attention to comedy after its decision to pick up thriller project "Fracture (2007)", Paramount Vantage is set to develop Brian Burns' pitch "Stepfather", a broad comedy feature that takes a look at perfect stepfather's impact on the family dynamic.

"This is sure to be a great film," Paramount Vantage president John Lesher remarked. "It's really relatable, and I can't believe no one's made a comedy about the perfect stepfather when the real father comes home."

October 26, 2006 07:48:21 GMT
Fresh from penning "" script for Warner Bros. Pictures, Charles Leavitt is now taking a new job from the same studio. The Pittsburgh-born screenwriter is on duty to write the screenplay of "", Variety has reported.

Based on Vanity Fair editor Doug Stumpf's unpublished book of the same title, the project focuses on a Brazilian shoeshine guy working at a preeminent New York financial institution and a reporter who exploits his relationship with an immigrant with an aim to uncover corporate crimes taking place at the Wall Street firm.

October 26, 2006 06:31:56 GMT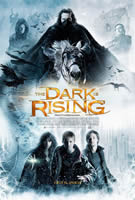 David Cunningham is going magical this time. "The Path to 9/11" director has been tapped to helm fantasy feature "", a project which kicks off the co-financing alliance Walden Media and 20th Century Fox made last August.

Adapted from the second of Susan Cooper's five-book series of the same title, "The Dark Is Rising" concerns a youth who realizes that he is charged with saving the world after finding out his true identity of being a Sign Seeker, last of a group of immortals dedicated to fight a growing presence of dark forces, at age 11.

October 26, 2006 06:15:30 GMT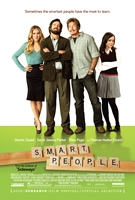 Still attached herself to comedy genre, has given her agreement to star in "" replacing who originally was billed as a doctor who falls for a professor whose wife's death has turned him into a bitter man.

Together with , , , and Ashton Holmes in the cast lineup, Parker thus will come under the direction of Noam Murro who is set to helm from Mark Poirier's script. Filming is scheduled to start on November 6 with Bill Block, Michael Costigan, and Bridget Johnson taking the producers' seats.

October 26, 2006 06:05:08 GMT
Following its successful attempt to acquire the rights to "Cobalt 60", Universal Pictures has appointed "" helmer Zack Snyder to direct the project, The Hollywood Reporter has learned.

Apart from helming the movie, Snyder is also reportedly attached to seat as producer alongside Debby Snyder. No words yet on cast lineup, but it is revealed that a search for a writer is under way.

October 26, 2006 05:55:59 GMT
Straying into the big screen, "Entertainment Tonight" correspondent has signed on to have a starring role in "", the follow up of last year's hit movie "."

Lining up with the new cast members such as and apart from the original one containing , , , and , Minnillo will portray the love interest of the Human Torch, played by Evans. However, it's still unclear whether the role filled by the beauty is the same one Garrett was linked to earlier this month.

October 25, 2006 09:43:03 GMT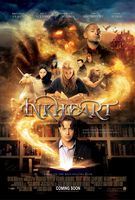 Giving much more highlight to fantasy drama flick "", , , Rafi Gavron, and have all come down to take part in the project, joining the likes of , , and in turn.

Here Mirren will play a book collector named Elinor Loredan while Serkis is billed to portray a villainous character called Capricorn. Filming is scheduled to start next month in Italy then London with Iain Softley directing based on David Lindsay-Abaire's script.

October 25, 2006 09:24:24 GMT
"" has lost one big star from its cast. Oscar-winning actress reportedly told the press at Rome Film Festival that she shockingly has departed the project, a Studio Canal production set to be directed by Hong Kong-based filmmaker Wong Kar-wai.

This unexpected decision of the beauty can be understood since the star apparently intends to spend more time with her husband, , as he undergoes treatments to get rid of his alcoholism. No words yet whether she will also drop her other future projects like "" and "Untitled Baz Luhrmann Project", but let's not hope so.

October 25, 2006 08:47:18 GMT
Carefully making his choices for his next acting stint, megastar is reportedly eyeing three features namely "", "", and "" to mark his comeback to the big screen after "."

For the first project, which centers on a platoon of U.S. soldiers in Afghanistan, Cruise is being courted to play a congressman with to portray a journalist under direction of veteran thespian who will also likely to star.

October 25, 2006 07:10:42 GMT
After several aborted marriage plans, a date is finally set for wedding ceremony between and . The spokesperson for the "" star, Arnold Robinson, has confirmed that the couple will get married in Italy on November 18 this year.

The wedding venue is still unknown yet, but Robinson has revealed to Associated Press that Holmes will wear a dress designed by Giorgio Armani when she walks down the aisle that day.

October 25, 2006 06:24:17 GMT
Seeking help to support her husband's struggle against alcoholism, Oscar-winning actress has turned her head to a psychologist, who is none other than her own father, Dr Anthony Kidman.

The "" star has reportedly been engaged in lengthy phone conversations with the man since entered Cumberland Heights rehab clinic in Nashville last Thursday, October 19.

October 25, 2006 03:36:02 GMT
A seemingly promising project is about to come out from Paramount Vantage. The studio has satisfyingly obtained the worldwide rights to Alan McElroy's spec script "Fracture (2007)" with "The Ring" duo Mike Macari and Neal Edelstein seating as producers.

Intended to be a chilling psychological thriller, the picture concerns a man whose wife and children suddenly disappear after entering an emergency room. While it is reported that the flick is out to a director, there is no word yet on either cast or film crew.

October 25, 2006 03:24:49 GMT
It sure will be an A-list collaboration worth waiting for. and have been reported to be attached to share scenes together in "Factor X", a new thriller project developed under New Line Cinema.

Presenting the true tale of how the BTK killer was captured, the flick, of which title comes from what the killer described in letters to the police as his motive for murder, revolves around a young counter-terrorism expert from Washington who teams up with a Wichita police detective to chase down the killer. Howard will play the former character while Bana portraying the latter.

October 25, 2006 03:05:33 GMT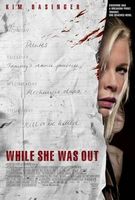 Landing a seemingly promising acting stint, has been confirmed to topline a thriller in the vein of "Deliverance" and "Dead Calm" entitled "", Production Weekly has revealed.

Here Basinger will portray a typical suburban housewife who has to rely on her own strength and a toolbox when getting stranded in a desolate forest with four murderous thugs. Filming is scheduled to begin in January next year with Scottish filmmaker Susan Montford at helm.

October 25, 2006 02:32:30 GMT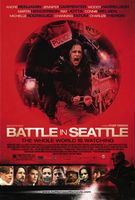 Adding more big names to make a star-studded cast, "" has included , , , and into the list, Variety has reported.

Along with Oscar-winning actress , the foursome will all come under the direction of first-time helmer who also is in charge to pen the script. Production is expected to begin by November this year with Vanessa Pereira executive producing.