December 08, 2006 01:56:08 GMT
Noted for his consistency in putting social and political issues into his directorial works, is about to generate a new one in the vein. Variety has learned that the lauded filmmaker is joining forces with Universal Pictures and Imagine Entertainment to develop "", a drama framed around the racially charged April 1992 riots.

Already had John Ridley on his side to pen the screenplay and Brian Grazer to produce, Lee is determined to have the script done as soon as possible so he can bring it in front of president Donna Langley before business closes for the holidays. If the goal is reached, it is likely for him to work on the project as his next feature before shifting to helm "" sequel.

December 07, 2006 09:29:44 GMT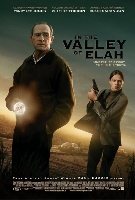 More notable names are following and to fill in the cast lineup of "." Counted to six, they are , , , , , and Wes Chatham, Variety has reported.

Here Franco is billed to play a sergeant with Fisher portraying a waitress, McGraw a police chief and Patric an Army lieutenant. Meanwhile Brooks will be a member of a squad where Tucker's character is in and Chatham a soldier.

December 07, 2006 09:13:05 GMT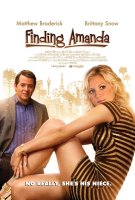 Fresh from her appearance in "", has successfully landed her next big screen role in indie flick "", Variety has revealed.

Billed opposite , the 20-year-old actress will play a Las Vegas hooker and stripper who becomes the sole target of a rescue mission conducted by a strung-out TV producer, played by Broderick, who is also the husband of her aunt.

December 07, 2006 08:36:33 GMT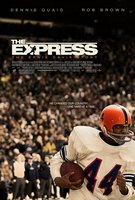 For the few next years, prepare to see the continuous appearances of on the big screen as the actor has added one more starring role to his burgeoning list of upcoming movie stints which has already included those in "", "", and "."

Yes, the "Dragonheart" star is reported to have reached a deal to take part in Ernie Davis' biopic "" for Universal Pictures as the coach of the football great. The movie itself will carefully depict the true story of Davis who became the first black player to win the Heisman Trophy yet never got to play professionally due to leukemia.

December 07, 2006 05:04:02 GMT
Consistent in taking diverse acting stints for himself, has given his agreement to be the lead star in a biographical feature about "Poker Brat" Phil Hellmuth entitled "", Production Weekly has revealed.

Expected to start production by April or May in Winnipeg, Canada, the picture has already had Hellmuth's friend Bob Soderstrom onboard to pen the script which follows Hellmuth's journey until he became the youngest World Champion of Poker in the 1989 World Series of Poker main event at the age of twenty four.

December 07, 2006 04:49:37 GMT
Comedy duo and are about to appear together on the big screen. Production Weekly reports that the pair have already signed on to star in "Big Brothers", an edgy comedic feature of Universal Pictures production.

Tentatively slated to begin filming next April after previously eyeing a January 2007 start, the project revolves around two egotistical thirty-something bachelors who are ordered to join a Big Brothers program as part of their court-mandated community service.

December 07, 2006 04:23:39 GMT
Seemingly eager to develop her career as an actress, has nabbed her next acting stint in "", a rom-com feature coming from Summit Entertainment.

Originally planned to roll in September before being slated for beginning-of-January production start, the project sees Hilton's character refuses to marry her longtime boyfriend until he can find the perfect match for her not-so-pretty best friend.

December 07, 2006 03:31:05 GMT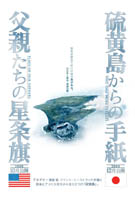 Holding the first major award event of the Oscar season, National Board of Review picked up notable film titles and names as the honorees at its 77th Annual National Board of Review Awards on Wednesday, December 6.

For Best Film 2006, the organization cast its choice on "", the second half of 's two-part look at World War II, placing it on the top spot of its Top Ten Film list which includes "," "," "", and "."

December 06, 2006 09:56:40 GMT
really has a lot of works to do for the couple years. Previously agreed to star in "" while set to direct "", the striking actor now is preparing himself to produce "The Innocent Man: Murder and Injustice in a Small Town."

Alongside his Smoke House partner Grant Heslov, Clooney will join forces with Warner Independent Pictures to develop the project following their successful attempt to pick up the rights to make it based on John Grisham's nonfiction novel of the same title.

December 06, 2006 09:29:15 GMT
Determined to get its film project "" come to the surface rather quickly, Warner Bros. Pictures has picked up director Chris Kentis and producer Laura Lau to team up together in developing the flick, an adaptation from Douglas Stanton's book "In Harm's Way."

As the film focuses on WWII's U.S.S. Indianapolis which got sunk by a Japanese sub, Kentis is assigned to provide a backstory on why the ship's distress signal went unheeded, how the survivors were spotted accidentally, and how the military made a scapegoat of the ship's commander Charles McVay III. Meanwhile Lau is set to produce alongside Mark Gordon, Akiva Goldsman, and Betsy Beers.

December 06, 2006 08:45:49 GMT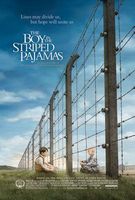 English filmmaker Mark Herman is developing a new project for Miramax. The man is about to direct "" from his own screenplay, Production Weekly has reported.

Based on the best-selling novel written by Irish writer John Boyne, the picture revolves around two young boys of different background who establish a friendship and are caught up in events entirely beyond their control in Germany 1942. Production on the film is scheduled to start in April with taking locations around Eastern Europe.

December 06, 2006 07:57:48 GMT
Extending their collaboration, producers Scott Stuber and Mary Parent are both set to develop a comedy feature based on Mike LeSieur's pitch of which rights they have successfully secured.

While details on the project are being kept under warps, it is revealed that the untitled picture will be a high-concept comedy set at a Las Vegas sales convention. Apart from this, no further information provided yet, so stick with this site for the updates then.

December 06, 2006 06:59:53 GMT
Making a better version of "" official website, Sony Pictures has re-launched the film's site, www.sonypictures.com/movies/ghostrider, with a number of additional features which include character bios, trailers, wallpapers, screensavers, synopsis, and two online games.

Scheduled to open in theaters on February 16, 2007, the picture is an adaptation of Marvel's comic book of the same title and presents a stellar cast consisting of as the titular character, , , and among others.

December 06, 2006 06:05:58 GMT
All things have been settled for now to bring the life of jazz legend onscreen. TMZ has delightfully reported that is finally on board the project not only as the star but also as the director with Cary Brokaw financing it independently.

In the meantime, the film's screenplay will be entrusted to the hands of duo Chris Wilkinson and Steve Rivele, the Oscar-nominated writers known for their works in other biopics like "Nixon" and "Ali."

December 06, 2006 04:43:58 GMT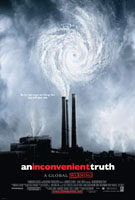 Effectively presenting a detailed, careful explanation about climate change, especially global warming, eco-documentary "" has been selected by the Producers Guild of America as the recipient of the 2007 Stanley Kramer Award, which is given annually to the "work that dramatically illustrates provocative social issues."

The honor will be bestowed upon the picture's producers who include Laurie David, Lawrence Bender, and Scott Z. Burns during the 18th Annual PGA Awards slated to be held on January 20 at the Hyatt Regency Century Plaza in Century City, Los Angeles, California.