March 01, 2006 09:11:03 GMT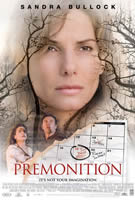 is now in Shreveport, La, busy filming her latest film project "". She is joined by three newcomers, they are Kate Nelligan, and all of whom will star in as well.

The drama thriller genre sees Bullock playing the role of a housewife whose husband dies in a car crash, but then appears alive the next day. plays the husband role.

March 01, 2006 08:43:44 GMT
Radar Pictures has bought the rights to the comedy spec "Lucky's Last Stand". In addition, the studio will produce as well.

The flick by the writing team of Adam Larson Broder, Tony R. Abrams and Andrew Rose concerns a one-legged homeless man who finds a special, cleated, wooden leg that enables him to become the new star kicker for the San Francisco 49ers.

March 01, 2006 07:25:14 GMT
, the actress widely known for her portrayal in "My Name is Earl", has been cast as the female lead in "Rogue (2006)", joining the already on board cast like and .

Directed by Philip G. Atwell, "Rogue (2006)" will start filming on March 6 in Vancouver. As of the story, the action thriller flick follows Jack Crawford (Statham), whose partner Tom Lone and Lone's family are killed by an assassin for the Chang crime family. Crawford becomes obsessed with finding the elusive and brutal killer, Rogue (Li).

March 01, 2006 05:10:28 GMT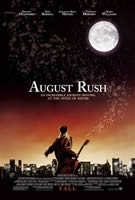 President of Production, Warner Bros. Pictures announced Tuesday Feb 28th, 2006 confirming that "" has started its production in New York. Working behind the scene is Richard Barton Lewis who is producing and Kirsten Sheridan who is directing.

Meanwhile, actors already on board to star in are , , , , and Academy Award winner .

February 28, 2006 06:23:08 GMT
Hollywood hunk reportedly is ready to take more film project. The actor ups for the upcoming drama "".

About to direct the project along with fellow Brad Simpson, DiCaprio will probably star in as well. The "Kite", which script was written by Michael Lander and Ryan Roy, tells about gang culture and guard corruption in the California prison system.

February 28, 2006 04:00:08 GMT
Pop superstar has yet satisfied with the many achievements she has got through her latest album "The Emancipation of Mimi". And as if she wants to do it better, the beauty has planned to make a comeback to movie industry, starring in an independent drama entitled "Tennessee."

Aaron Woodley is set to direct the project from a script by Russell Schaumberg. With Lee Daniels to produce, the movie is ready for a spring shooting which is set to take place in New Mexico and Tennessee.

February 28, 2006 03:43:30 GMT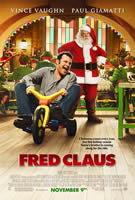 and David Dobkin are about to reunite. The actor and the director of "" will once again work together in the forthcoming Warner Bros. holiday comedy "".

The story follows Fred, the jealous older brother of Santa, who must put his bitterness aside when he is forced to move into Santa's home at the North Pole.

February 28, 2006 03:06:10 GMT
While he's giving hand at producing, James Cameron also has tapped Laeta Kalogridis to write "."

It is a drama flick which tells the true story of legendary free-divers and lovers, Francisco Ferrera and the late Audrey Mestre, who competed to travel as deeply as possible underwater on a single breath of air.

February 28, 2006 02:48:08 GMT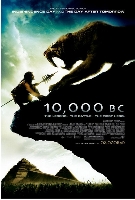 and are heading back to "" as director Roland Emmerich has set the duo to star in the upcoming drama adventure. Soon as the cast already on board, the film will begin shooting April 24 for a summer 2007 tentpole for Warner Bros.

Working behind the scene is Michael Wimer and Mark Gordon who both about to produce. Meanwhile, Thomas Tull, Harald Kloser and Tom Karnowski are all executive producing.

February 27, 2006 04:15:13 GMT

Sold an estimated $30.3 million worth of tickets in its first three days since opening on Friday is such amount enough to bring "" to the top position of North America box office. The movie, which is of comedy drama genre, pushes aside last week champion "" to 2nd place with $15.7 million.

Remaining in 3rd place in its third week with $11.3 million is "", which soon followed by "" at No. 4 and "" at No. 5. Meanwhile, the 6th position is secured by action drama thriller "" which taking in another $6.2 million. "" is at No. 7 with just $5.3 million, and "" is at No. 8 with $3.6 million. Rounding out the Top 10 is "" at No. 9 and "" at 10th.

February 25, 2006 04:26:30 GMT
Hollywood movie industry has something new to be reported. It's about Simon West talks to direct the upcoming horror thriller "" for the Sony genre label.

Detailing on the film project, "Vacancy" is written by Mark L. Smith and centers its story on a young married couple who become stranded at a desolate motel and realize that their lives could be in danger.

February 24, 2006 09:39:45 GMT
Movie star has had her "" project in hand. The actress reportedly has signed on to star in the upcoming Lee Tamahori's sci-fi thriller which also stars and .

Based on Philip K. Dick's short story "The Golden Man", the film is written by Gary Goldman. The story follows a man (Cage) who can see into the future and change it any way that he wants. Pursued by the FBI, which is seeking to use his abilities to prevent a global terrorist attack, he ultimately is faced with the choice of saving himself or the world.

February 24, 2006 09:20:05 GMT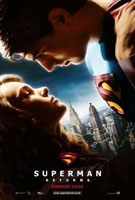 Intended to repeat the success of the two previous films, Warner Bros. Pictures has had the great idea in mind. The studio is planning to release the next installments to "" and "" and is working on the deal with several related persons who might be tapped to work on the two big projects.

While deal with Christopher Nolan and Bryan Singer has yet reached, WB has hired Jonathan Nolan to write the screenplay for the untitled "Batman" project. The studio, moreover, has options on and to star in. While there hasn't further confirmation on the report you better keep it here.

February 23, 2006 09:41:28 GMT
Aussie actress has been tapped by Baz Luhrmann to star in his upcoming direction. The Oscar-winning Kidman will be teamed up with .

The duo is slated to do the so-called Australian historical epic, which Luhrmann would co-write as well with the help from Australian screenwriter Stuart Beattie.

February 23, 2006 09:25:45 GMT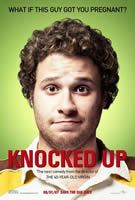 Already wrapped up her latest film project, "," is adding more to her film resume. The actress is joining the cast of the upcoming comedy romance "."

The story of the direction follows a twenty something guy who finds out he impregnated his one-night stand. Hathaway is set to star opposite , and .