March 09, 2006 05:55:06 GMT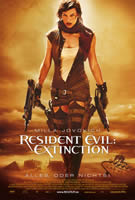 Cast of the "", including Oded Fehr, and Iain Glen, will all reprise their role for Screen Gems' next installment, "." As of Fehr he is set to play Carlos Olivera, while Glen stars as Isaacs and Epps plays L.J.

also is back, reprising her role as Alice and she's running with a new pack of humans, leading a caravan that's cutting through the Nevada desert on a long trek to Alaska. Hunted by the minions of the perpetually scheming Dr. Isaacs, Alice has zombies hungry for her flesh and lab rats hungry for her blood -- while Alice herself is hungry for only one thing: revenge.

March 09, 2006 04:48:17 GMT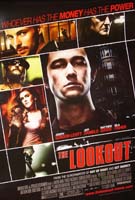 Became a breakout star soon after her performance in last year's "," Hollywood actress has joined the cast of the upcoming drama thriller entitled "." Set to direct the film is Scott Frank, who wrote the script as well.

The film revolves around a mentally impaired former athlete who works as a janitor at a bank and gets sucked into a heist. Other cast on board are , , and . Shooting is slated to begin in Winnipeg, Manitoba, at month's end.

March 08, 2006 09:33:23 GMT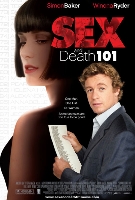 What's new for moviegoers is Dan Waters' dark comedy entitled "" which will star in.

While Cary Brokaw's Avenue Pictures and Sandbar Pictures are producing, Waters is directing as well. Shooting is slated to begin May later this year in Vancouver.

March 08, 2006 09:13:36 GMT
is getting his another film project, for which he would star alongside and . It's Noah Baumbach's untitled film for John Lesher's Paramount Classics which Scott Rudin about to produce.

Shooting on the film is scheduled to begin April 2 on Long Island. As of Black, he is slated to portray the husband of a young woman who is visited at her upstate home by her sister and 12-year-old nephew.

March 08, 2006 07:33:43 GMT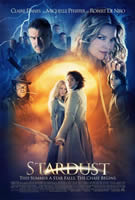 There are at least three more actors joining the cast of "." They among others are , and . The trio has signed on to star in the upcoming drama fantasy movie, which is an adaptation of Neil Gaiman's novel.

The story is centered on a young man who promises his beloved that he'll retrieve a fallen star by venturing into the magical realm, where he has to contend with witches, goblins, gnomes, talking animals and evil trees. Other actors already on board are Charlie Cox and .

March 08, 2006 04:26:34 GMT
Screenwriter Richard Regen has decided to accept the Weinstein Company's Harvey Weinstein's proposal to adapt the Jeff Abbott novel "." The studio also has set Richard Shepard to direct.

"We have a very stylish 1970s-type paranoid action thriller on our hands," Shepard said while adding "It's exactly the type of studio movie I want to be doing aside from my own material: something that's smart and visually inventive."

March 08, 2006 04:09:01 GMT
Matt Johnson has been hired by Spyglass Entertainment to write "" film project. Of action-adventure genre, the movie is set against the backdrop of the annual Baja 1000 off-road race.

As of the story, "Baja 1000" centers on a mechanic from Southern California who heals a rift with his father and simultaneously realizes his dream of racing the Baja 1000.

March 08, 2006 02:08:24 GMT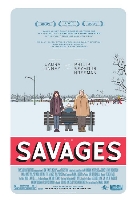 Has just won an Oscar apparently doesn't make easily feels satisfied, in fact he keeps moving on honing his acting talent more and more. Thus, the actor reportedly has signed on to star in the upcoming comedy drama "", joining the already on board cast .

The Fox Searchlight film is written by Tamara Jenkins, who will direct as well. The film revolves around a pair of adult siblings (Hoffman, Linney) who are obliged to care for their estranged and ailing elderly father who never took care of them. As they do, they confront the legacy of their upbringing and the realities of familial responsibility.

March 07, 2006 07:59:55 GMT
It really is "The Year of Yes" for Paramount Pictures as the studio has acquired feature film rights to Maria Dahvana Headley's novel tentatively titled "The Year of Yes: A Memoir."

The memoir follows the Idaho-born Headley who grew weary of making the dating rounds in Manhattan. Once thought that she was being too critical, she then improved her depressing dating life and decided to say yes to every man who asked her out.

March 07, 2006 07:38:14 GMT
Do you know what's coming? It's the comedy "". Universal Pictures has acquired the movie, which is about to be written by Scott Marshall Smith, and so is ready to start working on the project.

"Once and Future King" concerns the tumult felt in the British royal family after it's discovered that an Australian farmer is the rightful king of England. It is inspired by the true story of Mike Hastings, who now bears the title of the 14th Earl of Loudoun.

March 07, 2006 05:55:25 GMT
The "" will be busier in the coming days as the film will start its production in June later this year in New Mexico.

Announced the Twentieth Century Fox film project was Jay Roach who has been tapped to direct the $75 million budgeted comedy.

March 07, 2006 03:27:26 GMT
New Line Cinema is reported to have acquired "". It is a horror movie written by Ben Magid and is about to be produced by Brooklyn Weaver's Energy Entertainment production company.

The story of "Pan" actually is a backward take on J.M. Barrie's "" with supernatural elements in which the Pan character's a villain tracked by police captain named Hook.

March 06, 2006 09:22:50 GMT

It is the second week in a row that "" stays at the 1st position in the North America box office. Taking in $13 million in ticket sales, the drama comedy genre bringing its gross to $48 million. Debuted at 2nd position is "," which raked in $11.7 million.

Disney's adventure movie "" is at No. 3 with $10.3 million, ahead of "" at No. 4 with $9 million. "," a mermaid fantasy targeted at young girls, opens at No. 5 with $7.5 million, while the remake of "" downs to 6th place with just $7.5 million.

March 06, 2006 06:53:56 GMT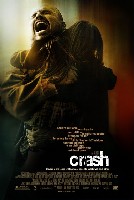 "", the drama mystery film centers on the race relations that has captivated Hollywood, is proven good and even more a worth to be seen one. The film has on Sunday March 5th, 2006 during the 78th annual Academy Awards seized the Best Film honor over the heavy weight nominees, which include "", "", "", and "".

Despite such fact, the heavily favored gay romance "Brokeback Mountain" still is a big winner at the event. Being nominated for four categories, including that for Cinematography and Achievement in Directing, the movie wins three which are Best Director for Ang Lee, Best Adapted Screenplay, and Music. "I just had to do it. It told me so much about what love is about," Lee revealed on why he wanted to direct "Brokeback Mountain."

March 06, 2006 05:42:54 GMT
Is one among the three nominees vie for Animated Feature Oscar, "" beats off the strong contenders "" and "" to bring home the prestigious award.

Meanwhile, "" which is up for six nominations all at once only wins three mainly for Achievement In Costume Design, Cinematography, and Art Direction. The giant ape "" in chain wins three from the four categories it is nominated, they are Achievement In Sound Editing, Sound Mixing, and Visual Effects.