December 02, 2005 07:18:20 GMT
It's maybe not surprising for people to hear her sing. But, it's rather peculiar to she her star in a movie. In fact, that's they way she is choosing, to be an actress. Yes is considering to give her hand at acting, scored a role alongside in the crime thriller "."

The singer reportedly has been in New Mexico shooting a bunch of scenes. Moreover, Avril also is set to contribute her voice to the upcoming animated feature film called "." In this genre she will play the role of a possum named Heather alongside , and Gary Shandling.

December 02, 2005 06:49:36 GMT
The gate to "" opens widely makes it easy for to enter the territory. Thus you will next see him star in the drama thriller which is about to start shooting May next year.

The film actually is based on the idea of Peter Berg, who is set to direct, and Michael Mann, who will serve as a producer. As of the story, "The Kingdom" centers on Foxx's character, who is leading an elite team of counter-terrorism investigators trying to find those responsible for a deadly bombing attack on American workers the Middle East. Once inside the previously off-limits desert kingdom, the Americans engage a local police officer to help in their investigation but end up frustrated by bureaucracy and tradition, and find their lives threatened.

December 02, 2005 04:15:25 GMT
Get ready coz they are about to come tonight. and director Jonathan Mostow have committed to "Tonight, He Comes," a drama genre which will have its production start in Los Angeles by next summer.

Will produce the flick is Akiva Goldsman and Michael Mann along with Smith and his Overbrook Entertainment partner, James Lassiter. As of Smith he also is slated to portray a disaffected and under-appreciated superhero in a mid-life crisis.

December 02, 2005 03:49:22 GMT
As that reported by Variety, Peter Weir will direct the upcoming drama action "," the Warner Bros. adaptation of the Gregory David Roberts novel that will star . Thus, Weir will develop the script with Eric Roth as the film studio slates to begin production late next year.

Will produce the pic is Initial Entertainment Group's Graham King along with Depp's Infinitum Nihil banner and Plan B's . "Shantaram" tells the story of an Australian heroin addict who escapes a maximum-security prison and reinvents himself in India as a doctor in the slums of Bombay. His attempt to find medicine for his destitute patients leads him into counterfeiting, gunrunning and smuggling.

December 02, 2005 03:20:56 GMT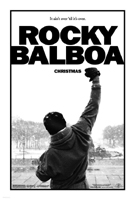 Wanna be a star? This is the chance to make your dream comes true. Make sure you would not miss it. Use your time and join the cast of extras for the highly anticipated "."

BigCrowds/BeInAMovie.com is seeking extras to appear in the sixth installment of the successful Rocky franchise, which is directed by and starring and being co-produced and co-financed by Metro-Goldwyn-Mayer, Columbia Pictures and Revolution Studios and will be distributed by Columbia Pictures.

December 02, 2005 03:07:22 GMT
For the Pang brothers, Danny Pang and Oxide Pang, "" isn't frightening. Instead, it sounds challenging for them that they've agreed to direct the upcoming drama mystery for Platinum Studios and Blue Star Pictures.

The story of the flick centers on a Mafia hit man who discovers he is heir to a supernatural, dangerous force. List of the cast, shooting date, and other details have yet mentioned.

December 02, 2005 02:53:55 GMT
Variety reported that The Jim Henson Co. has appointed Yuri Zeltser and Cary Bickley to adapt Barbara Hodgson suspense novel "The Tattooed Map." Both writers will for sure work alongside the company principal Lisa Henson, who produced the film with Janet Yang.

As of the story, "The Tattooed Map" tells about a couple's relationship that is tested when they are overseas and a mysterious, tattooed map appears on the woman's body. It leads to a discovery of secrets from each other's past.

December 01, 2005 09:36:08 GMT
The upcoming action flick "" finally finds the man, the right person to be on the director seat. And they come to the cinematographer-turned-director Ericson Core who has already inked the deal.

Wrote the script is LivePlanet's Sean Bailey with Andrew Marlowe did a rewrite. Bailey also is producing with Chris Moore, while Jason Reed is overseeing for Touchstone.

December 01, 2005 09:19:19 GMT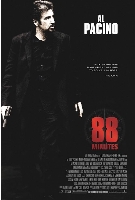 One more movie star joining the already existed cast of drama thriller "." It's . The actress will star in the Jon Avnet direction alongside the likes of , , Neal McDonough and .

"88 Minutes," which is now shooting in Vancouver, tells the story of a college professor who, while moonlighting as a forensic psychiatrist for the FBI, receives a death threat telling him that he has only 88 minutes to live. In narrowing down possible suspects, he frantically seeks to communicate with a problem student, an ex-girlfriend, and a serial killer on death row.

December 01, 2005 09:02:07 GMT
The Hollywood Reporter mentioned that Bauer Martinez Distribution has acquired the North American distribution rights to "Van Wilder 2," the sequel to the 2002's "National Lampoon's Van Wilder." Set to direct the comedy genre is Mort Nathan, while , , and Holly Davidson are about to star in.

"Van Wilder 2" reportedly is being produced by Tapestry Films. The story will shift over to Penn's character Taj, Van Wilder's sidekick and protege from the first film, as he arrives at Oxford University to show the stuffy Brits how to party. Shooting will take place in Romania.

December 01, 2005 03:56:31 GMT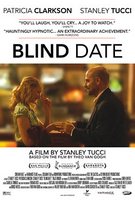 and Oscar nominee reportedly will go on "," not in the real life but in an upcoming drama romance flick. The Stanley Tucci direction actually is a remake of the late Dutch filmmaker Theo van Gogh's film of the same title.

Notwithstanding with the title, the story of the film tells about a married couple who very tragically lost their child in a car accident. Since the child's death they've been unable to spend time together, and they can't not be together, so they sort of meet on blind dates and role-play as strangers.

November 30, 2005 09:32:57 GMT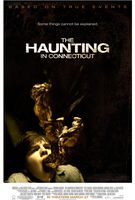 Gold Circle Films has added one more project to its pocket. A drama mystery entitled "A Haunting in Connecticut," which the studio head Paul Brooks and Andrew Trapani of Integrated Films & Management will produce along with Wendy Rhoads.

From screenwriters Tim Metcalfe and Adam Simon, the film will revolve the true story of a family forced to relocate near a clinic where their teenage son was being treated for cancer. The family begins experiencing violent, supernatural events that the parents first blame on stress from the illness, but they later discover that their new home is a former mortuary with a dark past.

November 30, 2005 08:20:40 GMT
Mr. Blandings is about to build his dream house. There comes kindhearted actor in hand to help him. The actor has agreed to take the role of the contractor who takes on the challenge of renovating his house.

Tentatively titled "Mr. Blandings Builds His Dream House," the Steve Carr direction actually is a remake of the classic 1948 comedy based on a script written by Hank Nelkin. The flick, which is scheduled to begin in May in upstate New York, will star as the title's role Mr. Blandings.

November 30, 2005 07:57:28 GMT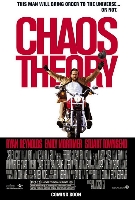 The already on-board cast of the forthcoming "" will gladly welcome newcomer . The actor has just signed on to star in the drama comedy romance alongside and .

The Warner Independent Pictures and Castle Rock Entertainment's project will have Marcos Siega to direct and Fred and Erica Westheimer's Lone Star Film Group to finance.

November 30, 2005 07:27:44 GMT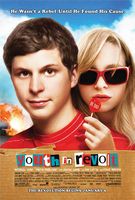 Per Variety, Dimension Films is reported to have acquired the rights for the upcoming comedy drama romance "" from Shangri-La Entertainment. Thus, the head of the film studio Bob Weinstein plans to put the film into production next year.

Based on the novel by C.D. Payne and a script by Gustin Nash, the story of the flick centers on the coming-of-age tale of a 16-year-old who keeps a journal of his dogged quest to lose his virginity. Cast to star in as yet come to the surface.