September 18, 2006 07:56:19 GMT
Long live the Pirates. After stumbling to number two last week, "" wonderfully strikes back so soundly that it finally has its way to return to the top spot on the international box office on Sunday, September 17, 2006.

Thanks to a record-setting opening in Italy of $12.8 million, the adventurous flick has successfully garnered an estimated weekend haul of $16.5 million from 42 territories, pushing Disney/Pixar's "" back to number two as the animated picture turns out to score $6.6 million from 27 markets.

September 18, 2006 06:51:15 GMT
Things apparently keep heading toward better direction for "", a remake of the 1957 feature starring Glenn Ford in the lead role. Following the willingness of Relativity Media to handle the film's financial matters, Lionsgate has delightfully come in to take the distribution rights to the movie, The Hollywood Reporter has revealed.

Originally placed under Sony Columbia banner, the picture has been developed for four years with plan to start production this past summer, but all got scrapped when the company decided to make its departure from the project.

September 18, 2006 05:02:48 GMT
Looks like sports genre still remains everyone's favorite to look at in theaters. For the second time in the past month, another uplifting football movie has emerged powerfully to take a victory lap on the weekend box office.

Telling about a detention camp probation officer who creates a high-school-level football team from a group of dangerous teenage inmates, "" has delightfully made its way to open strong at $14.4 million during weekend of September 15-17, 2006 to seat firmly on the top of the list, becoming the Columbia Pictures' 10th best opener this year.

September 16, 2006 05:51:57 GMT
At last it is confirmed. Answering the heavy questions on the collaboration between him and fellow Asian star , has unveiled to ComingSoon.net that he indeed will join the actor to share scenes together in a big screen feature tentatively titled "The J&J Project."

"Next April, we're going to make a movie," he revealed during an interview on his latest film, "." "Everybody's waiting for the producer and the director to announce." On the other hand, Li, however, refused to give further information on the project, keeping his mouth shut tightly when being asked about the plot or the premise of the flick. "Don't be selfish! Let them tell the world!" so he shouted with a smile.

September 16, 2006 05:13:45 GMT
is getting deeper into filmmaking. According to Production Weekly, the "" actor is set to carry out his second directorial feature work in an action epic feature titled "" for Louverture Films.

In making up the project, Glover has already lined-up several big names like , , and in the cast list while preparing to start the production later this year in South Africa. The actor is also producing alongside Chris Curling and Joslyn Barnes who will pen the script with Vijay Balakrishnan.

September 16, 2006 04:10:00 GMT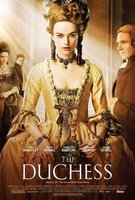 Moving rather quick to land a new stint, Danish filmmaker Susanne Bier has attached herself to direct a period love story based on Amanda Foreman's novel "Georgiana: Duchess of Devonshire" simply entitled "", Production Weekly has revealed.

In bringing up the project to the surface, Bier will also team up with her writing partner Anders Thomas Jensen to work on a new draft of the film's script initially adapted by Jeffrey Hatcher. Meanwhile, the story will focus on a beautiful woman living in an unhappy marriage who falls in love with a young politician.

September 16, 2006 03:36:06 GMT
The genius, bespectacled dog and his pet boy will have the whole show just for themselves. Yes, DreamWorks Animation SKG has revealed yesterday, September 15, that it is about to develop "", a big screen version of these two beloved characters originally featured in TV series "The Rocky and Bullwinkle Show."

In making the announcement, DreamWorks Animation Head of Creative Development & Production Bill Damaschke has openly unveiled the reason behind the decision. "'Mr. Peabody & Sherman' has the kind of cross-generational appeal that is a cornerstone of DreamWorks Animation," so he said. "Thanks to Mr. Peabody's WABAC Machine, the story possibilities are as endless as time itself and we are looking forward to exploring them for the big screen."

September 16, 2006 02:37:21 GMT
Keeps working on its new project of "The Winter of Frankie Machine", Paramount Pictures has assigned "" screenwriters duo Brian Koppelman and David Levien to pen the script based on Don Winslow's upcoming novel of the same title, Variety has reported.

The movie, intended to be a drama thriller feature, has already cast "" star who will also serve as producer with his partner, Jane Rosenthal, via their Tribeca Films. As for the story, it will revolve around a retired mob hit man who returns to the game upon helping the son of a mob boss resolving a dispute with another Mafioso only to discover that he has been set up for a hit.

September 15, 2006 09:45:26 GMT
While it is still two months more for his latest film "" to hit theaters, director Larry Charles has already prepared for a new one to be developed under his hands. Production Weekly has learned that the man is engaged in pre-production process on "", a biopic of famous Los Angeles-based hard rock band .

Set to be shot on some locations in L.A later this year, the movie will be made based on the troupe's 2001 book titled "The Dirt: Confessions of the World's Most Notorious Rock Band." As for the story, it follows the group's rise in music industry as well as all their ups and downs in friendships, on tour and in the studio. Rich Wilkes is penning the script with Jordan Berliant, Alan Kovac, and Michelle Manning producing for Paramount Classics.

September 15, 2006 09:01:59 GMT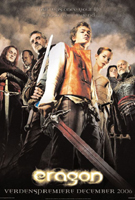 This sure will be such delight for the "" fans. 20th Century Fox as the production company of the fantasy flick finally has revealed the new trailer of the film after four delays since May 2006. Those who can't wait to get a glimpse of it can now find the trailer attached to Columbia Pictures' "" at MovieFone.

Scheduled to open in theaters on December 15 this year, "Eragon" is an adaptation of the best-selling novel of the same title which actually is the first part of the Inheritance trilogy written by California-born author Christopher Paolini. , , , and are starring with newcomer Edward Speleers taking the lead as the titular character.

September 15, 2006 08:06:17 GMT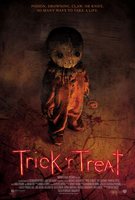 After got busy writing for superheroes flick like "" and "", Mike Dougherty is now taking a turn towards horror genre. The writer has been assigned to pen also make his feature directorial debut in "."

A Warner Bros. Pictures production, the project is described as "Pulp Fiction" set on Halloween night and will present a story which "interweaves four tales of chaos and malevolence." While cast has not yet been revealed, production is scheduled to begin November this year in Vancouver.

September 15, 2006 07:10:33 GMT
Filling up her resume with new film projects, has given her approval to have a starring role in "Daddy's Little Girl" aka "The Game Plan", a family football comedy from Walt Disney Pictures.

The actress therefore will join Dwayne '' Johnson in the cast and play his ruthless, over-the-top sports agent. As for the actor, his character will be the center of the story which follows his journey to become a father upon finding out that he actually has a daughter.

September 15, 2006 06:24:28 GMT
Shifting from small to big screen, producer Mark Burnett has picked up the rights to make a film feature of "The Alchemyst: Secrets of the Immortal Nicholas Flamel", an adaptation of the first part of children's fantasy book series "The Secrets of the Immortal Nicholas Flamel" by Michael Scott, Variety has reported.

Described the series to have "the scope of The Lord of the Rings and the charm and intrigue of Harry Potter", Burnett is reported to currently look for studios to partner with on the project. The man himself has been known to be a prominent figure behind a series of reality shows on TV like "The Apprentice", "Survivor", "Rock Star: INXS", and "The Contender."

September 15, 2006 04:59:42 GMT
Putting attention to Japanese animation or known as anime, Imagi Animation Studios has been reported to acquire rights from Japan's Tezuka Productions Company Limited to produce a new CG animated feature length motion picture titled "." The flick, set for a 2009 theatrical release, will be based on the renowned anime franchise which was initially created by Osamu Tezuka, the company has confirmed.

In bringing the project to life CG feature animation, Imagi is intending to create a vivid new version on the titular hero with production taking place in the company's state of the art Hong Kong animation studio. Meanwhile, the movie's premise will be developed into a completely new story created in Imagi's U.S studio, similar to other Imagi's productions of "" and "."

September 15, 2006 04:21:12 GMT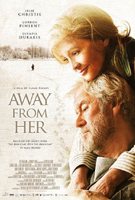 Making a bold move, Lionsgate has just secured U.S distribution rights to a drama flick entitled "", a directorial debut of Sarah Polley who is also the first-time screenwriter of the project. The announcement of the successful attempt was made jointly on Wednesday, September 13 by Lionsgate's President of Acquisitions and Co-Productions Peter Block and President of Theatrical Films Tom Ortenberg.

The deal was reached after Block and Ortenberg along with Vice President of Acquisitions Eda Kowan and Senior Vice President of Acquisitions Jason Constantine engaged in negotiations with William Morris Independent and producer Danny Iron on behalf of the filmmakers.