March 13, 2007 08:08:47 GMT
Building a promising ensemble cast, , , Vondie Curtis-Hall, , Mark Webber, and have all come onboard to join and in urban drug-addiction drama "", The Hollywood Reporter has revealed.

Based on Buddy Giovinazzo's eponymous 1993 collection of short stories, the project intertwines several unsettling tales of people in a neighborhood ravaged by crack cocaine. The author himself has been confirmed to both write and direct with Larry Rattner and William Fisch producing for Ithaka Entertainment.

March 13, 2007 07:33:24 GMT
Speculations on him keep playing a major role in "" have indeed circulated heavily during couple past months, but all of those seem to be proven true in turn. Yes, has reportedly been positive to land deals for the starring part as the titular character in the fantasy comedy flick, a production of Bright Angel film studio.

"The role really appealed to Daniel, who loves artistic challenges," a source remarked. "He doesn't want to be typecast just as an action hero after the success of '.'"

March 13, 2007 05:13:56 GMT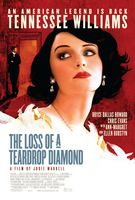 Back in November, news spread that would lead the cast of "", but now it seems that the task will probably be entrusted in the hands of instead for Production Weekly has claimed that the red-haired beauty is currently involved in negotiations to replace the younger actress in the project.

Based on the Tennessee Williams previously undiscovered screenplay, the flick revolves around Fisher Willow, the disliked 1920s Memphis debutante daughter of a plantation owner, who is caught up in a romance with Jimmy, the down-and-out-yet-handsome son of an alcoholic father. Names confirmed to star so far include , , , and Ann-Margret as Willow's spinster aunt.

March 13, 2007 04:15:01 GMT
Now there is no doubt that "" will be a Frat Pack movie with the coming of as the funnyman has delightfully boarded the DreamWorks' comedic project to play a role opposite .

Billed as one of the five actors stuck in a real war-like situation when filming a big-budget war flick, Black will portray an overweight gross-out comedian named Jeff "Fats" Portnoy who is forced to kick his drug addiction during the shooting. Other two will be played by and with Stiller playing a character named Speedman.

March 13, 2007 02:44:55 GMT
Well, it would be refreshing to see go for a lighter side after her recent involvements in thriller and drama genre. Variety has reported that the Oscar-nominated actress is poised to be the female lead in a romantic comedy titled "" for First Look Pictures.

Adapted from Amy Sutherland's book of the same name, the picture will center on the year she spent with students at the Exotic Animal Training and Management Program at Moorpark College, California where they learn how to communicate with animals. Onboard to pen the script are duo Todd Louiso and Jacob Koskoff who also carry the same duty for "Marc Pease Experience."

March 13, 2007 01:56:45 GMT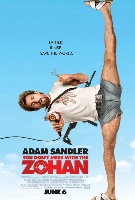 Long recognized to be the frequent collaborator of , is on the brink to once more get into the same frames with the "" star as the funnyman is currently engaged in talks to take part in "."

A Columbia Pictures production, the comedy flick revolves around a Mossad agent, played by Sandler, who fakes his death so he can move to New York and become a hair stylist. It is said that Schneider will portray an East Yistannen cab driver should he finalizes the deals.

March 13, 2007 01:55:08 GMT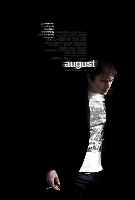 Going for a smaller scale in taking his next acting stint, has signed on to topline and produce an indie feature entitled "August" which also features "" star .

Set to start filming April this year in New York, the project finds Hartnett as one of two brothers who try to keep their startup financial company afloat on Wall Street a month before the 9/11 tragedy. "XX/XY" helmer Austin Chick has been hired to direct from the script he co-wrote with Howard A. Rodman.

March 13, 2007 01:51:04 GMT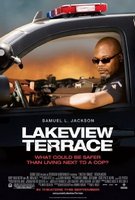 Aiming to complete names involved in its thriller project of "", Screen Gems is reportedly holding negotiations with and Neil LaBute to star in and direct the flick, respectively.

Already has both and submitted into the cast, the flick concerns an interracial couple who comes into their nightmare upon moving into a home next to a racist LAPD officer, played by Jackson. Kutcher will likely be billed as the male half of the couple, if everything goes as expected.

March 12, 2007 08:55:54 GMT
Apparently pleased by the box-office result "" has pulled so far, DreamWorks once again is uniting and under its roof to spark another comedy feature together.

Simply titled "Marshals", the project is said to focus on the first black marshals of the Old West. Williams and Murphy have both been confirmed to take starring part there with the former also penning the script and the latter handling producing matters as well.

March 12, 2007 08:21:23 GMT
After three years of uncertainty, finally work on "" is about to begin. Production Weekly has learned that director Larry Bishop, who also wrote and is set to star in, has made his mind to carry out the principal photography on the project this spring.

A blood and sex-soaked tale of motorcycle revenge and retribution under the "Quentin Tarantino Presents" banner, the action thriller sees Bishop as a bad-ass biker named Pistolero who embarks on a mission with his brother The Gent and Comanche to avenge the death of his old lady Cherokee Kisum by the 666ers, a rival motorcycle gang.

March 12, 2007 07:46:27 GMT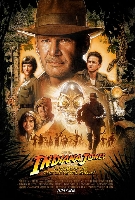 Amidst the buzz following Variety's March 8 report on him being in talks to play the son of the title character in "Fourth Installment of the Indiana Jones Adventures", surprisingly showed his denial of doing so upon getting interviewed by IGN Movies during the promotion of his new thriller "" at this year's SXSW Festival.

"It's nuts. It's like these rumors are spiraling out of control," the actor claimed. "Look, there's no deal on the table. If it was on the table, I would love to. It's like a dream come true to be in that project, but it's a rumor at this point. These things happen, but it's wild that it was in Variety; it's weird."

March 12, 2007 07:16:05 GMT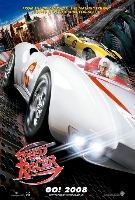 Starting its engine a little early from its schedule, "" is now slated to open in theaters on May 9, 2008 instead, which is two weeks earlier than previously slated, Warner Bros. Pictures' President of Domestic Distribution Dan Fellman and President of International Distribution Veronika Kwan-Rubinek have announced.

"We see it as a movie with broad-based, worldwide appeal--from adults to teens to families--making it the perfect film to lead off our exciting 2008 Summer slate," so Fellman stated. "We want to give 'Speed Racer' the maximum playability throughout the season, so moving it up to the earliest possible date made the most sense."

March 12, 2007 06:45:36 GMT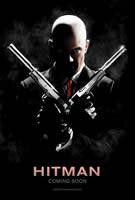 The "" finally has found its tough opponent. The flick's producer Luc Besson has revealed to IGN Movies that "Mission: Impossible II" star Dougray Scott has been picked up to play the antagonist who pursues the titular role, known as Agent 47, throughout the film.

Based on Eidos' popular video game of the same title, the movie centers on an assassin known as Agent 47 who is hired by a group dubbed "The Agency" to kill targets for cash. "Deadwood" star has been cast to play the character under the direction of Xavier Gens who is set to helm from a script by Skip Woods.

March 12, 2007 06:10:07 GMT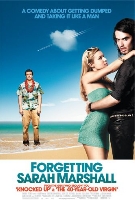 Refuses to go idle during her eight-week hiatus from "Veronica Mars", have reached an agreement to topline Universal Pictures' romantic comedy "", Production Weekly has reported.

Poised to star opposite who also wrote the script, the beauty is going to play the titular role whom Segel's character, Peter, is trying hard to forget following their devastating break-up by taking a vacation in Hawaii. Much to his surprise, she turns out to also stay at the same exclusive resort as he does, together with her new boyfriend.

March 12, 2007 04:41:56 GMT
A group of young names cheerfully brought home a prize each on March 10, 2007 as the Young Artists Foundation finally revealed the recipients for its Young Artist Awards on the day at Empire Ballroom at the Sportsman's Lodge Hotel in Studio City, California.

For film feature categories, of "" and Tristan Lake Leabu of "" delightfully received the title of Best Supporting Young Actress and Actor, respectively with and taking honors in the leading acting slot, the former for his role in "" while the latter one for hers in "."