April 18, 2007 04:08:55 GMT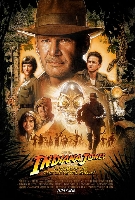 Someone familiar from the franchise may be missing in "Fourth Installment of the Indiana Jones Adventures." Recent report surfacing at Dark Horizons pointed out that Sallah, the old friend of Jones who first appeared in "Raiders of the Lost Ark", will probably not appear in this latest part of Indiana Jones series to accompany the hero's journey at all.

According to Dark Horizons, actor John Rhys-Davies who played the character has revealed through a third party that Sallah has been written out of the project's script in favor of "a younger cast." The site also speculated that the "Lord of the Rings" trilogy star presumably "has not been asked to be in Indy 4 or even approached about it."

April 18, 2007 03:27:32 GMT
Looks like it is not possible to see the return of to horror genre after the 1992 "Dracula". The Oscar-winning thesp recently advised UK.RottenTomatoes.com that he is in consideration to take part in "" that is toplining for Universal Pictures.

"There's also a chance I may play the Wolfman in London in a movie with Benicio Del Toro," Hopkins told the site. "My agent says it's a great script but he hasn't sent it to me yet."

April 18, 2007 03:26:14 GMT
Maintaining their solid pact after "Spider-Man" films, Sony's Columbia Pictures and Sam Raimi are working together to make a high-concept action-adventure the company has preemptively purchased from scribes Damian Shannon and Mark Swift.

Described as an all-ages fantasy movie with franchise potential that Columbia is hoping to fast track, the project follows a cynical New Yorker as he is forced to go to a land untouched by modern civilization to save a village and a princess from fiendish fairy tale creatures.

April 18, 2007 03:22:30 GMT
Set to deliver a good entertainment for male audience, Walt Disney Pictures has preemptively acquired a comedy pitch by Jack Angelo and Sam Brown entitled "Undateable" to develop it into a big screen feature, Variety has reported.

The project is said to depict the real-life tale of romantic loser Brian Wolf who launched a Web site (www.settleforbrian.com) as a last-ditch attempt at landing a girlfriend. Disney-based Adam Shankman and Jennifer Gibgot have been confirmed to produce alongside Mikkel Bondesen of Fuse Entertainment with Alex Goldstone executive producing and Rich Demato co-producing.

April 17, 2007 09:45:31 GMT
Preparing to see his latest directing effort "" make its way in theaters November this year, Ridley Scott has come onboard to direct Fox 2000 's new thriller "" with Scott Free to produce.

Based on Tom Rob Smith's upcoming debut novel of the same name, the picture is set in Stalinist Russia and centers on an officer in the secret police who is framed by a colleague for treason. On the run with his emotionally estranged wife, the man unexpectedly encounters a series of child killings which then prompts him to have his own rogue investigation, even though it means risking his own capture.

April 17, 2007 09:17:33 GMT
Poised to be one of the busiest directors working today, Shawn Levy is reportedly attached to both direct and produce a fantasy feature titled "The Seems" for the 20th Century Fox.

Based on John Hulme and Mike Wexler's upcoming novel "The Seems: The Glitch in Sleep", the project is set in a parallel world where everything that humans take for granted is manufactured and designed. When a glitch occurs, a young boy is drafted to correct it and save the world.

April 17, 2007 08:49:48 GMT
More good talents are coming for "." The Hollywood Reporter has brought in news informing that , , and have all been added into the cast of the flick, which has already had , , and in.

A joint production of Littlestar and Playtone, the musical romantic comedy is the adaptation of the popular musical which focuses on a bride-to-be (Seyfried) raised by a single mother (Streep) who locates three men who might be her father and invites them to her wedding. Firth and Skarsgard are said to portray two of the three possible fathers while Baranski plays a plastic surgery-loving party girl in her forties who is bossy and boozy.

April 17, 2007 08:27:31 GMT
Taking his third writing stint, Mark Poirier has been assigned to pen the script of the untitled Russian brides project that Warner Bros. Pictures is still setting up at its pit, Variety has learned.

Adapted from David Benioff's 2002 article "Goodbye to Romance", the picture centers on a group of American guys who travel through Russia to search for brides. Names to direct and star have not yet been revealed, but it is confirmed that Todd Phillips will produce via his eponymous production company with Benioff.

April 17, 2007 07:56:24 GMT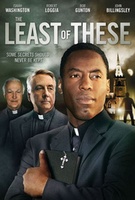 Returning to the big screen after last being seen taking a film role in 2005, is poised to be the leadstar of an indie thriller titled "", Variety has reported.

Here the "Grey's Anatomy" star will play a priest with a troubled past who gets transferred to a Catholic boarding school after the mysterious disappearance of one of the priests. Production is set to begin in L.A. June this year with Nathan Scoggins directing from the script he himself wrote.

April 17, 2007 07:31:43 GMT
Responding to the rumor saying he is in the running to helm "The Hobbit" following the public dispute between Peter Jackson and New Line Cinema, famed filmmaker Sam Raimi for the first time revealed his thoughts about the matter to Entertainment Weekly in exclusive interview with the magazine's Steve Daly for its Summer Preview issue.

"Peter Jackson might be the best filmmaker on the planet right now. But, um, I don't know what's going to happen next for me right now," the man remarked. "First and foremost, those are Peter Jackson and Bob Shaye's films. If Peter didn't want to do it, and Bob wanted me to do it-and they were both ok with me picking up the reigns-that would be great. I love the book. It's maybe a more kid-friendly story than the others."

April 17, 2007 06:56:26 GMT
Allowing fans and moviegoers to have another look on its highly anticipated flick "", Warner Bros. Pictures has fully set the for the movie on the web in the wait for it to hit theaters on June 8 this year.

Those who visit the website can view a number of new photos from the picture while getting able to download some buddy icons, wallpapers, poster, and screensaver as well as using the film's MySpace page link. More to come are info about cast and filmmakers, showtimes & ticket section, also those of partners and promotion.

April 17, 2007 05:17:15 GMT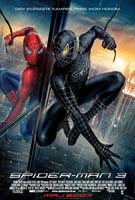 The up-market Roppongi Hills area in Tokyo, Japan was filled with hysteria yesterday, Monday, April 16, as stars of "" and director Sam Raimi walked down the red carpet in the drizzling rain to attend world premiere of the superhero flick.

Joined by a handful of local celebrities, leading stars and were greeted with screams of "kawaii" (cute) by hundreds of young Japanese fans at an open-air event before the screening, where a stuntman dressed as the web-slinger descended on a rope from above.

April 17, 2007 04:15:05 GMT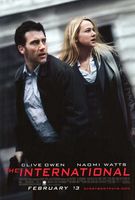 Seems quite comfortable playing in thriller genre lately, has reportedly nabbed another leading role in an action thriller flick entitled "" set to be developed under Columbia Pictures banner.

Scheduled to start filming September this year, the picture is said to concern an Interpol agent who investigates corruption at powerful banking institutions. German filmmaker Tom Tykwer, fresh from helming "", is on duty to direct from script written by Eric Singer.

April 17, 2007 03:25:46 GMT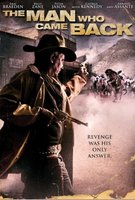 All ready to jump into Western genre, five talents namely Armand Assante, Eric Braeden, George Kennedy, , and have given their nods to get submitted into the cast of an indie feature of the kind titled "."

Slated to enter production later this month in Texas, the project tells the tale of revenge in 1870 against the backdrop of a violent labor strike. Other cast members include Carol Alt, Peter Jason, , and James Patrick Stewart.

April 16, 2007 08:58:41 GMT
Still opts to linger in comedy genre after "", has signed on to take starring part in comedic caper "", a remake of British TV-movie "Hot Money" produced by Big City Pictures, Lightspeed Media, and Swingin' Productions LLC for Millennium Films to distribute.

Toplined by , , and , the movie is set in Kansas City, Missouri and revolves around three co-workers who form a plan steal money that is about to be destroyed at the Federal Reserve Bank. Other names already submitted into the cast include Roger Cross, Stephen Root, Adam Rothenberg, J.C. MacKenzie, Chris McDonald, and Finesse Mitchell.