August 07, 2006 06:53:34 GMT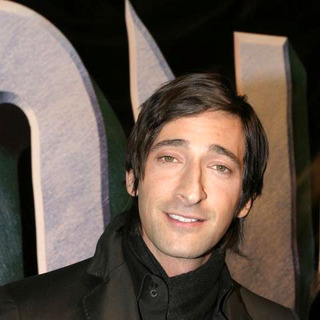 Less than two weeks after the unveiling of his new starring vehicle, "", has quickly made a follow-up about the ones to play his two brothers in the project. The funnyman has recently revealed to Australian newspaper, The Herald Sun, that they surprisingly are and the film's co-writer, , thereby making the main cast fixed for sure.

For Brody, this picture will mark his first collaboration with Wilson while the second for Schwartzman as the two previously appeared together in "Rushmore" (1998). The movie itself is planned to be shot in India under the direction of Wes Anderson, a longtime friend of Wilson.

August 07, 2006 04:34:37 GMT
really takes full speed in driving his vehicle this time. Feeding off favorable review for delivering good laughs, his latest flick of "" satisfyingly scored an estimated opening weekend gross of $47 million to race to the top spot on box-office for sure. The amount turns out to be far beyond what its major challenger, "", has collected as the animation feature merely managed to garner $16 million to secure the second place in the list.

Right behind this Paramount's wise-cracking animal 'toon, "" still did well with $11 million followed by last-week's champion, "", which had to go down to the fourth position after only adding another $9.7 million during the weekend. Lionsgate's horror movie "" came next after gaining $8.8 million, lapping "" whose sixth-place feedbag was filled with $6.05 million.

August 05, 2006 06:05:33 GMT
In efforts to fulfill its ambition to deliver at leas a dozen films annually for worldwide distribution, Peace Arch Entertainment Group Inc. has announced its intention to develop two new films entitled "" and "" through its Archetype Films division, making a total of 11 announced projects from the company to date.

Taking a horror-thriller genre, "The Mad" centers on a doctor and his teenage daughter who are terrorized by flesh eating zombies at a truck stop. has been billed to star with John Kalangis at helm. Kevin Hennelly will write the scripts while Jonathan Dueck is set to produce.

August 05, 2006 03:39:36 GMT
Completing its cast list, "The Mutant Chronicles" has added one more star to join the line-up and the lucky person turns out to be Pras Michel, the member of popular R&B/hip-hop group , The Hollywood Reporter has revealed.

Though known more as a music artist, Michel is no stranger in the acting world as he previously has appeared in a number of films, including "Mystery Men" (1999) also "" (2004). As for "Mutant", the guy will reportedly portray a captain of a ship who is involved in a battle between humans and an army of NecroMutants in the 23rd century.

August 04, 2006 09:37:41 GMT
Another glowing talent is in the brink to join in "." As The Hollywood Reporter has learned, is in final talks to act in the picture opposite Oscar-winning actor who has already been billed to play the lead character of Ben Wade.

A remake of the 1957 flick, pic sees Wade, a captured outlaw, finding himself in the custody of small-time rancher Dan Evans who secretly tries to take him to a railway station to catch a train to Yuma for his court date. James Mangold is tapped to direct while Stuart Beattie, Michael Brandt, and Derek Haas join forces to build up the script.

August 04, 2006 09:10:24 GMT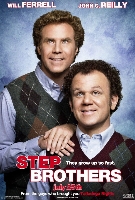 and are sharing the screen once more. Fresh from "", the duo have been billed to again team up in "", a new comedic feature developed by Columbia Pictures.

Already made a preemptive deal for the project, the company has tapped Adam McKay to direct based on a screenplay he is set to write with Ferrell. The writing task therefore will be the third film script penned by both of them after "" and "Talladega."

August 04, 2006 08:45:43 GMT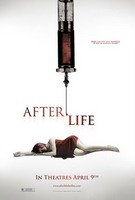 Agnieszka Vosloo is marching back toward film feature. The Polish-born director has been assigned by Constellation Entertainment to write and helm its new project of "", The Hollywood Reporter has reported.

A supernatural thriller flick, "After.Life" follows the story of a young woman who lies in a transitional state between life and death in her effort to avoid being buried alive and the funeral director who holds her fate in his hands. Co-produced and co-financed by The Collective Studios, the film is planned to start production by winter.

August 04, 2006 07:53:50 GMT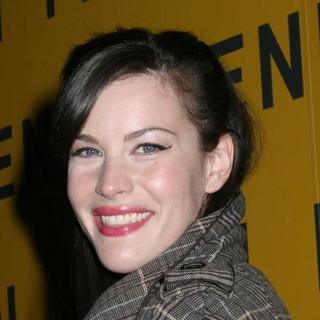 Eventually finding the first star willing to join in, Rogue Pictures' "Strangers" has delightfully submitted in its cast list, so The Hollywood Reporter has revealed.

Billed as the leading actress, Tyler will play one of the couple who become the center of the film. The story itself tells about the terror experienced by her character and her partner as they are targeted by three dangerous masked strangers.

August 04, 2006 07:09:47 GMT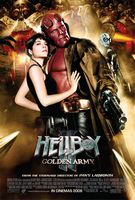 "Hellboy 2: The Golden Army" finally finds its home in Universal Pictures. According to Variety, the company has already given its approval to fully finance and distribute the sequel to the 2004 comic book adaptation after Sony through its Columbia Pictures decided to back out from the project.

Still features the original cast from the first installment like , , , and , the project also welcomes back director Guillermo del Toro to helm and pen the scripts. Lawrence Gordon, Mike Richardson, and Lloyd Levin will produce with Chris Kenney to executive produce.

August 04, 2006 05:08:39 GMT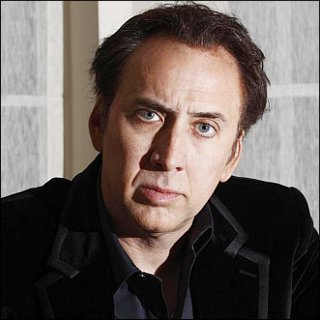 Following the current flow of movie-sequels making, Disney has confirmed through director Jon Turteltaub that a sequel of "" is in development to be made, LA Daily News has learned. The project is planned to start filming by early 2007 to meet a Thanksgiving 2007 release.

Accompanying the filmmaker, original cast members like , , , , plus also return with Jerry Bruckheimer coming back as the producer and Gregory Poirier writing the scripts primarily.

August 03, 2006 10:01:48 GMT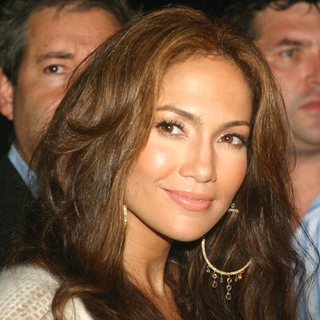 "She is out of ", Leslie Sloane Zelnick a representative for confirmed to American publication Star. The actress, who has been slated to star opposite in the big screen remake of classic 1970s show as JR Ewing alcoholic wife Sue Ellen, has abruptly quit the project.

J.Lo's dropped out from the project isn't the only case occurs regarding the production of the much-anticipated "Dallas". Prior to her, director Robert Luketic dropped the project, citing "creative differences" and was reportedly unhappy with casting choices.

August 03, 2006 09:28:15 GMT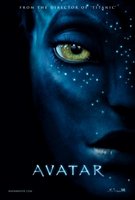 James Cameron's much-anticipated and innovative new motion picture "" will get a special treatment from Joe Letteri and Weta Digital as both parties have signed on to create visual effects, creatures and digital environments for the action sci-fi thriller flick.

"Weta has proven themselves a leader in visionary effects, especially in the area of performance capture based character animation, which is a big part of my new film," says Cameron who serves as either writer or director for the film. That's one of the reasons why Joe Letteri and Weta Digital being signed on.

August 03, 2006 09:13:10 GMT
Sony Pictures and MGM break their silence, confirming to public worldwide that they are about to work on the sequel to this year's "". The studios even have hired Scott Neustadter and Michael M. Weber to write the script.

While the plot for the sequel remains undisclosed, it is highly reported that the flick is that of high concept.

August 03, 2006 08:53:05 GMT
Who's ""? It has yet confirmed by the Universal Pictures who will play the lead role, but it is obvious that the studio has acquired the rights to turn the comic book into big screen feature.

Acquired the rights from Oni Press, Universal has booked Marc Platt and Eric Gitter to produce the flick.

August 03, 2006 08:37:17 GMT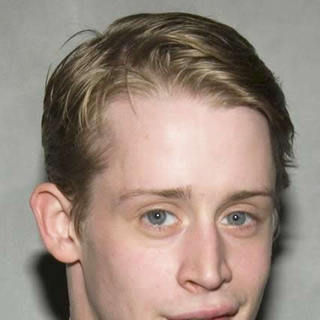 "" will surely keep busy in the coming days. The actor has been slated to star in the comedy genre which has just started shooting.

As of the story, "Sex and Breakfast" follows a couple with problems in the bedroom who seek solace from a therapist. The shrink espouses group sex as a cure-all.