January 22, 2007 09:32:28 GMT
Taking bold decision in developing "", Columbia Pictures has picked up a first-time feature director Mark Teitelman to helm the flick, which is intended to be a teen comedy feature.

Written by Gina Wendkos based on her own pitch, the picture presents a story that is set in motion as beauty and brains duke it out in high school, changing the perception of "popular" and crumbling the power structure.

January 22, 2007 09:17:17 GMT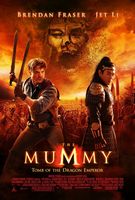 After being tightly kept under wrap, Universal Pictures finally lets loose the story of "Mummy 3." SCI FI Wire has gained information from the project's co-writer Alfred Gough that the flick will still revolve around the O'Connell family with their grown son while presenting a new mummy as well.

"We figured out a really good family story with Rick and Evie, and [their son] Alex is now grown up," he remarked. "So it's really interesting."

January 22, 2007 08:51:38 GMT
Yes, the story of the web-swinging superhero still continues on the big screen. The Superhero Hype! has pointed out that Sony Pictures is moving forward to the fourth installment as it learned from a very reliable source that "" scribe David Koepp is involved in talks to pen the script for the project.

Apparently, the hype surrounding "" has proven effective enough for Sony to finally decide to make the fourth. The third one previously received phenomenal reaction when footage of the flick was screened at the Consumer Electronics Show (CES) in Las Vegas several weeks ago.

January 22, 2007 08:03:20 GMT
Honoring various fields of media work for their fair, accurate and inclusive representations of the lesbian, gay, bisexual and transgender community and the issues that affect their lives, The Gay & Lesbian Alliance Against Defamation unveiled on Sunday, January 21 in Park City, Utah the contenders of its GLAAD Media Awards.

For film categories, the organization selected five titles each for that of Outstanding Film- Wide Release and Limited Release. Competing in the former one are "", "", "", and "" while "", "", "", "", and "Summer Storm" will all vie for the latter.

January 22, 2007 06:48:34 GMT
Here's supposedly one perfect movie for F1 die-hard fans. The Hollywood Reporter has learned that Oscar-winning producer of "The Lord of the Rings" trilogy Barrie Osborne is developing a biopic of Bruce McLaren, one of the F1 racing car legends.

No words yet on either the helmer or the cast, but Osborne has already picked up Oscar-winner Dan Hennah as the film's production designer with motor sport enthusiast and veteran international broadcaster Michael Garlick co-producing.

January 22, 2007 05:16:19 GMT
Boldly continues to deal with sensitive topic after "", Paul Greengrass is collaborating once again with Working Title Films to depict the aftermath of the Iraq invasion in "Imperial Life in the Emerald City."

Based on the Rajiv Chandrasekaran's book, the project concerns the author's experience when he witnessed Americans' chaotic attempts to set up a provisional government in the area around Saddam Hussein's palace. "" producers, Lloyd Levin, Tim Beva, and Eric Fellner, are all back to serve as the producers with Universal Pictures to distribute.

January 22, 2007 04:36:30 GMT
A surprise marked the ceremony of PGA Awards as the Producers Guild of America held the event for the eighteenth time on Saturday, January 20, 2007. Includes over 2,800 members of the producing team worldwide in its membership, the organization finally picked up producers of "" as the recipients of its Darryl F. Zanuck Producer of the Year Award in Theatrical Motion Pictures.

Bestowing the honor to the offbeat, dark comedy's producing team consisting of Marc Turtletaub, David T. Friendly, Peter Saraf, Albert Berger, and Ron Yerxa, the Guild also granted "" producer Darla K. Anderson the Producers Guild of America Producer of the Year Award in Animated Theatrical Motion Pictures and "60 Minutes" producer Jeff Fager that in Non-Fiction Television.

January 22, 2007 03:37:31 GMT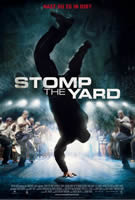 The step dancing fever has indeed become an epidemic among the moviegoers if looking on the prolonged success of "." Yes, the urban dance drama again comes out as the No. 1 movie in its second round on the weekend box office after satisfyingly gathering $12.2 million, slightly above "" that still manages to add $12 million into its second place-feedbag.

Behind the family-friendly comedy pops up musical drama "" on the heels of its Golden Globe Award last Monday for the best comedy or musical feature title. Rises one notch from its last-week position, the Paramount Pictures release this time collects $8 million to firmly put newcomer "" on the fourth place as the thriller remake opens below pundits' expectation at $7.8 million.

January 19, 2007 12:07:48 GMT
Wanna see the big names in 'Black Hollywood' appearing together in one screen? Do keep an eye on this project from Brett Ratner, folks, as the filmmaker has successfully enticed the likes of , , and to all take part in a movie he is about to make, which is still untitled yet.

Set to be produced and distributed by Universal Pictures, the flick is said to be developed as a black version of the popular "Ocean's Eleven" and its sequels. Adding the hype, "" scribe Russell Gewirtz is confirmed to work on the script while is reportedly engaged in talks with Ratner for a starring slot in the movie.

January 19, 2007 11:27:35 GMT
Quickly nabbing her next stint in filmmaking after "", Mira Nair has been confirmed to be the helmer of "", a collaborative big screen project between Warner Bros. Pictures and Initial Entertainment Group.

Based on Gregory David Roberts' novel of the same title, the action drama follows an Australian heroin addict as he reinvents himself as a doctor in Bombay after escaping from a maximum-security prison. Eric Roth is on duty to pen the script with to both star in and produce via his Infinitum Nihil. Filming is likely to begin this fall for a possible 2008 release.

January 19, 2007 11:03:34 GMT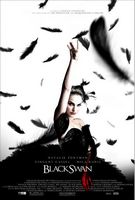 Moving out from "" to vie for another potential directing stint, Darren Aronofsky finally lands his feet on Universal Pictures as the man has just been appointed by the studio to helm its psychological thriller project of "."

Taking a look into the manipulative relationship between a veteran dancer and a rival, the feature has already hired John McLaughlin to pen the script with Aronofsky to also produce via his Protozoa Pictures alongside Mike Medavoy, Arnie Messer, and Eric Watson. Meanwhile Brad Fischer and David Thwaites will both executive produce.

January 19, 2007 10:35:32 GMT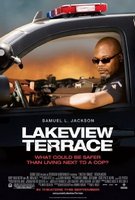 Picking up two Hollywood's household names for its thriller project "", Screen Gems has successfully got and onboard to be the leadstars of the flick.

Set to begin production in May, the picture centers on an interracial couple who faces nightmare in their life when they move into a new home next to a tightly wound, racist LAPD officer. Scribe David Loughery is also executive producing alongside Jeff Graup with Overbrook Entertainment partners James Lassiter and producing.

January 19, 2007 10:29:33 GMT
It's perfectly cast, really. Variety has delightfully reported that is positive to topline Room 9 Entertainment's dramatic feature "" and will portray none other than the famed Spanish painter Salvador Dali.

With this inclusion, the project thereby marks the reunion between Pacino and director Andrew Niccol after their last collaboration in "S1m0ne." The film itself, based on Stan Lauryssen's book "Dali and I", depicts the latter period of Dali's life through the eyes of the author, a young art dealer who later establishes a mentor-protege relationship with the artist.

January 19, 2007 09:22:57 GMT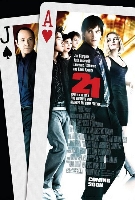 Still high in demand, is reportedly close to reach deal to have a starring role in Columbia Pictures' thriller project "."

An adaptation of Ben Mezrich's best-selling nonfiction book "Bringing Down the House: The Inside Story of Six M.I.T. Students Who Took Vegas for Millions", the picture concerns a group of young men who become experts in the art of card counting. If everything goes smooth for Fishburne, the actor will likely be billed as a Vegas security chief who hunts down the group.

January 19, 2007 08:34:53 GMT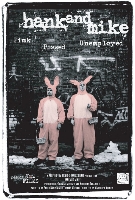 Coming together onscreen, and are both poised to highlight "", a dark comedy of Canada-based Darius Films and Shoreline Entertainment production, The Hollywood Reporter has learned.

Directed by Matthiew Klinck, the project concerns two foul-mouthed Easter bunnies who get fired and try their hand at a various number of bizarre jobs. Bentley will portray an efficiency consultant while Mantegna is plotted to play the owner of Easter Enterprises.