November 16, 2006 04:45:24 GMT
Not yet done with the lawsuit placed by the two college students, "" is about to face a legal action again, this time from the local people of a Romanian village named Glod who were featured as stand-ins in it.

Outraged that the movie has ridiculed their simple ways of life, the Gypsy citizens of the village are threatening to sue producers of the flick for paying them a pittance to put farm animals in their homes and perform other crude antics.

November 16, 2006 03:16:24 GMT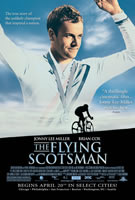 "" is about to make a safe landing in the States. MGM has picked up the distribution rights to this inspiring British film, an adaptation of Scottish cyclist Graeme Obree's autobiography of the same title published in 2003.

Plotted to be released on December 29, the picture depicts Obree's struggle in breaking world records on a bicycle he designed from scrap metal and old washing machine part despite his mental illness. Johnny Lee Miller, , and Laura Fraser are all starring under the direction of British TV director Douglas Mackinnon.

November 16, 2006 02:38:18 GMT
Both making a turn into horror genre, and have given agreement to highlight "Town Creek", a vampire-themed film project of Gold Circle production, The Hollywood Reporter has revealed.

Eyeing a March 1 start date, the picture will bill the twosome to play brothers who are trapped in a terrifying occult experiment that dates back to the Third Reich. Joel Schumacher is on board to direct with Paul Brooks producing alongside Tom Lassally and Robyn Meisinger.

November 16, 2006 02:21:02 GMT
Being consistent in film producing, is about to develop one more big screen feature under his Gary Sanchez Productions banner. The Hollywood Reporter learned that the funnyman has picked up the rights to make "" based on Frank Portman's debut novel of the same title.

As part of their overall first-look deal with Paramount Vantage, the Paramount Pictures' art-house division, Ferrell will produce with Adam McKay, his producing partner at Gary Sanchez. It is still unclear yet whether the actor will also take a starring part in the project.

November 16, 2006 02:00:30 GMT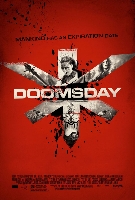 "The Practice" star has landed a big acting stint. The actress will topline a futuristic action thriller entitled "" which is set to be Neil Marshall's follow-up to his acclaimed horror flick "."

Scheduled to begin filming early 2007, the project will see Mitra as the leader of an elite group assigned to go to a country infected with virus known as the Reaper. Unexpectedly, the troupe find themselves shut off from the rest of the world there and must battle through a landscape that has become a waking nightmare.

November 15, 2006 09:32:12 GMT
Wisely making balance on the genre of the movie projects it is about to develop, Universal Pictures is set to make a romantic comedy entitled "" from a pitch by Jessi Klein of which rights it has just secured, The Hollywood Reporter has learned.

In bringing up the project to the surface, the company is collaborating with Stuber/Parent which will handle the movie's production matters. Meanwhile, the premise of the picture is said to revolve around a group of young singles living in New York.

November 15, 2006 09:30:11 GMT
Following the trail of his fellow music artists, of will have his life story turned into a big screen. The band's bassist has signed deal with famed producer Mark Gordon to work together in bringing the as-yet-untitled project to life, Variety has reported.

Willing to include the rough spot in his life in the project, Wilson will have his managers Ronnie Lippin and Jean Sievers on his side to help Gordon and filmmaker David Leaf constructing a package that will include rights to his vast catalog of songs to then hire a writer and take the package out to studios.

November 15, 2006 08:51:05 GMT
Eluding itself to use notable names either in entertainment of sports as its subject for a biopic, New Line Cinema will make a big screen feature based on the life of Daphne Sheldrick, a pioneer in efforts to save orphaned baby elephants.

The company is reportedly making advances to finalize a life rights deal with the activist, who was named a dame by Queen Elizabeth II earlier this year for her work. So far, there is no word yet about the cast lineup and the film's crew, not to mention production schedule.

November 15, 2006 07:04:39 GMT
Finally the megastar has made a decision. Variety revealed that has ultimately reached a deal to star in "", a dramatic feature slated to be financed by United Artists which the actor has revived with his C/W partner Paula Wagner for MGM.

Joining A-list thespians and , here Cruise will portray a congressman who interacts with a journalist, played by Streep, in one of three interconnected storylines that build the picture. Filming is scheduled to start early next year to meet a fall 2007 release with Redford to direct from script written by Matthew Carnahan.

November 15, 2006 06:09:09 GMT
Moving on with its future film projects, MGM, through its chairman and chief exec Harry Sloan, has provided few updates on the sequels of "Pink Panther" and "Thomas Crown Affair" as well as that on the anticipated "The Hobbit."

Both of "Panther" and "Affair" sequel have been revealed to begin filming next year, with the former one being shot in February while the latter the month after.

November 15, 2006 04:56:42 GMT
Repeating the same attainment it has achieved on domestic box office, "" proudly marks its second spin overseas seating once again on the top spot of the weekend international box office of November 10-12, 2006.

Scoring big bucks in Germany and the U.K while debuting at no. 1 in Greece, Bulgaria, and Serbia, the mockumentary comedy gloriously collected $15.4 million from 20 markets altogether, making its total sum rise to $63.5 million so far.

November 15, 2006 04:07:03 GMT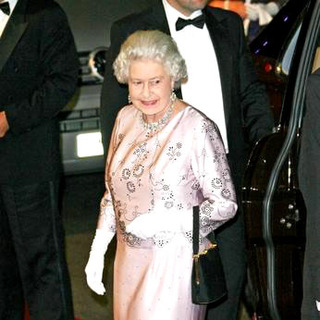 For the second time, James Bond got the royal treatment in London. Yes, the agent's 21st big screen installment, "", has become the next Bond film after "" to have its world premiere held in the city as the annual Royal Film Performance which Queen Elizabeth II attended.

Taking place in Leicester Square on Tuesday evening, November 14, the screening also saw a number of celebrities walking the red carpet, among them were , , and , as well as the picture's cast members like , , and .

November 14, 2006 09:55:49 GMT
Going against the stream of current film productions, Infomercial producer Mark Williams will develop "", a big screen feature about Sam Giancana, a notorious and powerful mafioso who was also the boss of the Chicago Outfit from 1957-1966.

Based on a novel of the same title written by Giancana's brother, Chuck Giancana, and his nephew, Sam Giancana, the project will have its screenplay penned by Edgar Allan Poe Award winner Alfonse Ruggiero Jr. whose writing credits include those for TV series "Miami Vice" and "Wiseguy."

November 14, 2006 09:25:25 GMT
Coming to his next directorial stint after "", actor Paul Feig is set to helm "Smooth Operator", an action comedy feature of Warner Bros. Pictures production.

Also attached to pen the script, Feig reportedly plans to make the project with more physical comedy, something that he is not necessarily known for if looking on his work for TV show "Freaks and Geeks" or "Undeclared."

November 14, 2006 09:04:45 GMT
Taking a step further into filmmaking, Chase Palmer has been appointed to both write and direct a project involving Charles Darwin entitled "" for Focus Features with Cathy Schulman producing.

Based on Peter Nichols' 2003 book of "Evolution's Captain: The Dark Fate of the Man Who Sailed Charles Darwin Around the World", the picture will focus on the relationship between Darwin and the captain of the H.M.S. Beagle Robert FitzRoy plus their debate over the theory of evolution.