May 10, 2007 07:59:00 GMT
With his well-built figure and acting talent plus a series involvement in action movies, it's no doubt very easy to imagine appear as a superhero character in this heavy flow of projects on the superior beings, and apparently the star himself is aware of it indeed.

Visited on the set of "" in which he plays Agent 23, the wrestler-turned-actor revealed to Steven Chupnick that he is open to the idea of re-teaming with director Peter Segal in "", the filmmaker's next effort telling about Captain Marvel that John August recently boarded to work on its script.

May 10, 2007 07:25:49 GMT
Well, looks like the war between human and machine will still continue at least for three more installments after "." The confirmation is obtained from Derek Anderson and Victor Kubicek, CEOs of The Halcyon Company, following their acquisition of all the "Terminator" franchise rights from C2 partners Mario Kassar and Andy Vajna.

Aiming to build a new trilogy to the series, the pair thereby will make "" as the first leg of the trilogy, which depicts John Connor in his thirties and is leading humanity against the machines that have devastated the Earth with nuclear weapons. Pic is based on script penned by duo John Brancato and Michael Ferris with Moritz Borman producing alongside Anderson and Kubicek.

May 10, 2007 06:36:56 GMT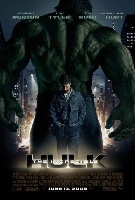 Eventually finds someone perfect to be matched against Bruce Banner, filmmakers of "" have picked up to play the role of Abomination's alter ego Emil Blonsky, Variety has confirmed.

A KGB agent, Blonsky becomes the Abomination after deliberately exposing himself to the same gamma radiation that transforms Bruce Banner into the Hulk. Unlike the Hulk, however, he is unable to change back into his human form due to the use of greater quantity of the radiation. Blaming his condition on Banner, he then makes his best efforts to destroy the man's alter ego.

May 10, 2007 04:38:56 GMT
Apparently enjoying her involvement in horror genre following her role in "", is on the way to add one more flick of the genre in her resume, the New York Post has implied.

According to the paper, the Oscar-winning actress is set to topline a vampire movie entitled "" which will see her portray a woman being hunted by the bloodthirsty creatures. Project turns out to be a big screen adaptation of John Marks' novel of the same title of which rights Swank has optioned via her production company.

May 10, 2007 04:14:29 GMT
Well, seems Robert Rodriguez is now becoming the hot target of studio bosses indeed.

The Hollywood Reporter has brought in news informing that the Mexican-American filmmaker is engaged in talks to helm "", a live-action version of futuristic 1960s cartoon, for Warner Bros. Pictures. At the same time, he has also met and Universal executive for a possibility to direct "", which Ferrell is attached to star in.

May 10, 2007 04:12:25 GMT
Solidifying their longtime partnership in film industry, Deborah Kaplan and Harry Elfont have both given their agreement to write for "" that Columbia Pictures is developing alongside Overbrook Entertainment.

Intended to be a possible starring vehicle for , the picture revolves around a widower father who is rescued after his wife's death by members of her book club who soon begin running his life with advice on parenting and dating.

May 10, 2007 04:11:30 GMT
Bringing their togetherness to work once again, husband-wife producing team Dino and Martha De Laurentiis are about to make a big-budget ecological disaster movie entitled "" which is said to be designed on the scale of natural disaster flicks in the vein of "."

Based on German author Frank Schatzing's best-selling novel of the same name, pic takes focus on an alien presence that exists quietly on the ocean floor and is compelled to destroy humanity after its eco-system is disrupted by pollution. Writing duties will be handled by Ted Tally, who previously worked with the De Laurentiis duo in "Red Dragon."

May 10, 2007 04:09:48 GMT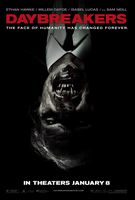 Straying into horror genre, has reached deals to be the leadstar in Lionsgate's futuristic vampire feature "", The Hollywood Reporter has learned.

Project will find the Austin-born actor play a researcher in the year 2017, during which a plague has transformed most of the world's population into vampires. Realizing that the human extinction is drawing near, the vampires must capture and farm every remaining human or find a blood substitute before time runs out.

May 10, 2007 04:08:17 GMT
Still sticking to Overbrook Entertainment in making movies, Columbia Pictures is on the move to develop a new big screen feature entitled "" as the second starring vehicle for , son of and .

Reports informed that the child actor, who made his film debut in inspiring drama "", has been attached to play a precocious inventor trapped in a science center during a field trip. Name to direct has not yet been revealed, but it is confirmed that new screenwriter Carolyn Brooks has come onboard to pen the script.

May 10, 2007 04:05:08 GMT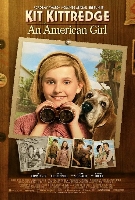 The coveted seat is finally taken by Canadian filmmaker Patricia Rozema. Yes, Picturehouse and HBO Films have assigned the "Mansfield Park" director to helm their "Kit Kittredge: An American Girl Mystery", a live-action feature inspired by the line of dolls and accessories.

Being so, Rozema thereby will direct based on script penned by Ann Peacock, known for her work in "." Story follows the titular character, a clever and resourceful nine-year-old girl, as she grows up during America's Great Depression.

May 10, 2007 03:34:55 GMT
Those who long for to get back into action as she once did in "" probably can have the chance of seeing the beauty return to the genre soon.

LatinoReview.com has come up with an interesting tidbit informing that the actress is in the line to play the role of Chun Li in "Street Fighter", the forthcoming 20th Century Fox adaptation of the classic fighting videogame. A source for the site said that Biel is the next choice of the filmmakers after and both decided to pass on the project.

May 10, 2007 03:14:37 GMT
Apparently not feeling enough of having three installments of "Austin Powers", is keen to bring back the comic spy agent to the big screen as the follow-up to the 2002's "Austin Powers in Goldmember."

The funnyman recently told SCI FI Wire that he is working on plan to make another "Austin" flick with the focus being on his nemesis instead.

May 10, 2007 02:46:40 GMT
Since being unveiled back in March, up to this moment there is no sign of "" filmmakers taking names into its cast apart from . However, word is circulating now that the project has enticed five more actors to join in.

According to LatinoReview.com, the likes of , , , , and are all "in discussions" to take starring slot in the flick, a fact-based World War II thriller of United Artists production.

May 09, 2007 09:39:13 GMT
Moving from its usual fare of horror genre, Screen Gems has acquired the North American distribution rights to spoof movie "", which sends up disaster pics ranging from "Armageddon" and "Independence Day" to "" and "."

The project has already got Robert Moniot to helm based on the script he wrote alongside first-time screenwriter Travis Oates. Filming is expected to start August this year for a 2008 release with Moniot also producing together with Sandbox Entertainment's Noah Emmerich and Phil Goldfine of Hollywood Media Bridge.

May 09, 2007 09:31:37 GMT
Diving into the real world of racing horse-breeding, Walt Disney Pictures is set to make a biopic of Penny Chenery, the owner of 1973 Triple Crown winner Secretariat, based on her life story of which rights it has obtained, Variety has reported.

In bringing the project to the surface, the studio has already hired Mike Rich to pen the script with Mark Ciardi and Gordon Gray to produce via their Mayhem Pictures. The threesome previously collaborated in respective roles on inspirational sports films like "The Rookie" and "."