October 13, 2006 07:20:13 GMT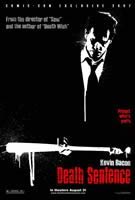 Recently finished shooting "" for Universal, John Goodman has already got another acting job to do. The "Roseanne" star has signed on to take part in 20th Century Fox's vigilante drama "", an adaptation of Brian Garfield's novel of the same title.

Joining the likes of and , Goodman will play an arms dealer named Bones Darly who is also the boss of a drug ring which includes his two sons, played by and Matthew O'Leary. The story itself takes its focus on Bacon's character, a vengeful father who chases down criminals responsible for the assault on his wife and son.

October 13, 2006 06:00:51 GMT
Here's another potential candidate to direct "Tonight, He Comes." TMZ has learned that New York-born filmmaker Peter Berg is in the brink to reach a deal to helm the project, an action drama revolving around a tortured superhero who causes waves in a small town as he falls for an alluring housewife.

If everything goes well, Berg then will be the fourth director to handle the flick after Michael Mann, Jonathan Mostow, and Gabriele Muccino. Mann, the first choice to direct the movie when it was set up at Artisan, quitted the project to make Miami Vice followed by Mostow who exited duo to creative differences while Muccino simply walked out upon feeling that the film's story did not suit him.

October 13, 2006 04:24:43 GMT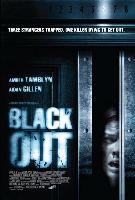 Still preferring to evoke tension among moviegoers after her latest role in "" which opens in theaters today, October 13, has given positive sign to take a starring role in "", an indie thriller focusing on three people trapped in a hospital elevator.

Billed opposite "The Wire" star , the starlet is cast as a young woman trying to get to her dying grandmother in the hospital while Gillen will play a doctor who turns out to be a psychopathic killer. Filming is slated to start early next month in Spain with Rigoberto Castaneda to direct based on script penned by Ed Dougherty and Morabito.

October 13, 2006 02:46:14 GMT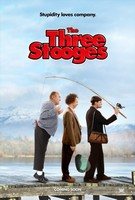 Back to the market after being dumped by Warner Bros. Pictures, it delightfully did not take long for "" to find another home. Variety revealed that the picture has safely been placed under First Look Studios following the deal reached between the company and the film's rights holder C3 Entertainment.

Amidst this move, however, it is reported that Farrelly brothers who have been tapped to both write and direct are no longer attached to the flick. Though so, their script for the movie will likely still be used as C3 honcho Earl Benjamin said he loves the contemporized screenplay they penned with Mike Ceronne for Warner.

October 12, 2006 07:10:25 GMT
It's been only a couple days since Universal revealed its plan to develop "" based on the Peter Morgan play and now, the studio has already set to bring up one more new film project to the surface.

According to reports compiled by Variety, Universal has intended to make a buddy action comedy flick titled "" for John Hamburg to direct following its successful attempt to secure the rights to the pitch. The film's idea was originally hatched by Hamburg himself who later elaborated the story alongside Scott Turpel and Kyle Pennekamp.

October 12, 2006 04:19:54 GMT
Amidst the buzz surrounding Disney's intention to make the fourth installment of "Pirates of the Carribbean" franchise, unpleasant rumor has come to the surface that would not reprise his role as Will Turner in the planned project.

A report found in British tabloid The Daily Star shockingly quoted an alleged Disney insider claiming Bloom's character would be killed off in the third sequel of the popular series. Bloom, as the unnamed source has suggested, is considered to only give fewer contribution to the tremendous success of the franchise comparing to that gained from his co-stars and .

October 12, 2006 02:30:13 GMT
As casting for "" continues, and Keith Carradine have been reported to positively take part in the drama project, joining the likes of , Troy Garity, and . Romijn will play a small-town cop romantically involved with Garity's character while Carradine is billed to portray a local gas station attendant.

Developed under Mark Johnson Productions, pic is the feature directorial debut of Perry Moore and Hunter Hill. Sally Pope will executive produce with Allison Sarofim, Donna Bascom, Mark Johnson, Mike Ryan, and Weiman Seid all serving as producers.

October 12, 2006 02:28:30 GMT
Crossing to thriller genre, "" star has reached a deal to have a starring role in "Strangers", a suspenseful project coming from Rogue Pictures, a film division of Universal's Focus Features.

Together with , the hunk will play a couple who becomes the center of the film's story which follows them as they are attacked by three masked strangers, one of them played by Australian supermodel , in their remote home.

October 12, 2006 02:23:07 GMT
Looks like there will be many memoir-based features to hit the big screen in the future. Similar to Paramount which intends to develop "", Warner Bros. Pictures is set to make "" based on satirist Neal Pollack's new memoir work of the same title, Variety has revealed.

Successfully snatched the film rights to the book, the studio has already collaborated with Anonymous Content's Billy Gerber, Steve Golin, and Shawn Simon to produce the project. The book itself, set to hit the shelves by January, centers on Pollack's hilarious and unorthodox attempts at fatherhood, even while he and his wife refuse to grow up and push aside their carefree lifestyle.

October 12, 2006 02:16:14 GMT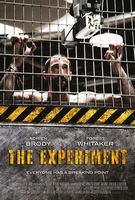 Seems Paul Scheuring can't stay far from screen work related with prison. Known to be the creator of Fox TV series "Prison Break", the man is set to both write and direct a film project titled "" for Inferno Entertainment.

Slated to be developed as a taut psychological thriller, the movie is a remake of German picture titled "Das Experiment" directed by Oliver Hirshbeigel and will begin production in next spring with Bill Johnson and Jim Seibel seating as producers.

October 12, 2006 02:14:48 GMT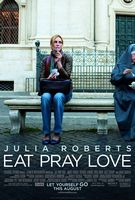 Another potential dramatic picture is about to come up under Paramount Pictures. Variety reported that the giant company has successfully optioned rights to a memoir written by Elizabeth Gilbert to bring it into film feature.

Entitled "" just like the book's title, the project will be developed as a possible starring vehicle for Oscar-winning actress with "Nip/Tuck" creator Ryan Murphy to both write and direct. Meanwhile, is set to produce alongside Dede Gardner via his Plan B production company.

October 11, 2006 08:02:34 GMT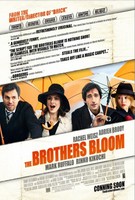 Probably there's no time for to take a break even for a while. Currently filming "" while preparing to begin production on "" in December this year, the Oscar-winning actress sure will get busier as she has given positive sign to star in "" for Endgame Entertainment.

An indie adventure flick, pic centers on a team of skilled con artists which consists of two brothers. Weisz will portray a mysterious millionaire who turns the tables on them after the younger brother threatens to quit the business. In the meantime, the two male leads have yet to be cast.

October 11, 2006 07:11:30 GMT
In response to the Harry Potter fans' high anticipation for the upcoming "", Warner Bros. Picture as the flick distributor finally has marked November 17 to be the release of the movie's theatrical teaser trailer.

The company announced that the trailer could only be seen in front of its CG animated feature "" which has been set to open in the same day. The online version of it is likely to be available by the following week prior to its wide release in both conventional and IMAX theaters on July 13, 2007.

October 11, 2006 05:15:56 GMT
For those who are still eager to treasure the glory of classic punk rock band the , here comes one good news for you, folks. Variety has revealed that a biopic of the troupe is under process to be developed by producer Rory Rosegarten who is known to have produce many episodes of "Everybody Loves Raymond."

Entitled "I Slept with Joey Ramone", the project will be made based on Mickey Leigh and Legs McNeil's authorized biography of the same title of which film rights has been optioned personally by Rosegarten. The man has also negotiated a deal with Ramone's mother Charlotte Lesher, who is the executor of Ramone's estate, for the rights to use the band's music in the film.

October 11, 2006 04:18:08 GMT
Apparently generating thrills is still being Gregory Hoblit's priority in making film feature. The Texas-born filmmaker is reportedly involved in talks to helm techno-thriller flick "" which is currently in development under Columbia Pictures banner.

Revolving around an FBI investigator tracking down a serial killer who posts pictures of his graphic murders on his own website, pic was originally based on spec script "Streaming Evil" penned Robert Fyvolent and Mark R. Binker, but the writing work later was handed to Allison Burnett to rewrite under current title.