May 31, 2007 06:04:07 GMT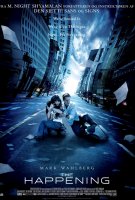 The "" actress, , is willing to witness "", thus signed on to star opposite in the M. Night Shyamalan's upcoming film project.

Of thriller genre, "The Happening", which is co-financed by India's UTV, revolves around a family who must survive a natural global environmental crisis that presents a large-scale threat to humanity. Deschanel, meanwhile, is slated to portray the female lead role.

May 31, 2007 02:28:44 GMT
is still alive and the failed rapper is now adding "actor" into his resume by securing a small part in the upcoming thriller, "Night Watch (2008)".

FedEx has just signed on to star in the 2008 drama-thriller, being in the same scene with and Oscar-winning actor among others.

May 30, 2007 09:38:55 GMT
Seems talks about "Death and Me" begin to heat up already. Film ick has provided a scoop stating that "" star and famed filmmaker Guillermo Del Toro have both boarded the project, which now is being developed under Warner Independent Pictures banner.

LaBeouf is said to be almost positive to play the male lead, Sexton Furnival, while Guillermo Del Toro is likely to serve as either a producer or an executive producer in the project since the director's seat has already been taken by Neil Gaiman who marks his feature directorial debut here.

May 30, 2007 09:24:01 GMT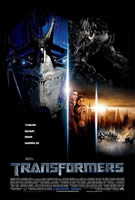 Taking the highly anticipated flick far from the States, DreamWorks has fixed on its decision to hold the worldwide premiere of "" in Taormina, Sicily, Italy on June 21 during this year's Taormina Film Festival running June 16-22, the event's artistic director Deborah Young revealed Tuesday, May 29.

"We think the decision to premiere 'Transformers' in Taormina shows a renewed interest in the festival, and it illustrates the strong ties between this Mediterranean festival and American cinema," so Young said while remarking that the screening would represent the first time a major U.S. film of that stature premiered at the 53-year-old Taormina event.

May 30, 2007 08:36:19 GMT
In the middle of talks and speculations about whether will be back for "" or not, a surprising statement has come out from male model Marcus Schenkenberg concerning the flick during his appearance on Dutch talk show "Jensen!."

The Swedish hunk, who is also an actor, informed on the program that he had gone to Cannes Film Festival and managed to book four new film roles, one of which including that in "Terminator 4." Further, the guy also revealed that Schwarzenegger would have a 30-second cameo in the project.

May 30, 2007 07:43:56 GMT
Probably there will only be little time for to relax after filming Warner Bros.' highly anticipated "."

Yes, the Golden Globes-nominated actor has already been plotted to next move to "Traveling", a new dramatic feature Universal Pictures is set to produce in association with Stuber/Parent.

May 30, 2007 07:16:05 GMT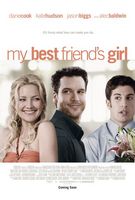 Still chooses to be in his area of comfort, reportedly is currently in negotiations to land a starring role in "Bachelor No. 2", a new comedy from Lionsgate that "" helmer Howard Deutch is in final talks to direct.

Story centers on a man named Tank who is known for being hired to take girls out on absolutely terrible dates so that they will crawl back to the boyfriends they have dumped. Problem begins to hit him when he is torn between his raging libido and the meaning of friendship after his best pal asks for his help to bring back the girl who left him.

May 30, 2007 06:45:57 GMT
At last great progress has been made on "" since the announcement of it to be made at Rogue Pictures' pit last year.

Variety has revealed that the studio has picked up Dennis Iliadis and Adam Alleca to direct and pen the script for the horror thriller, respectively. Pic will be Iliadis' second directorial effort after his 2004 crime drama "Hardcore" while marking Alleca's debut in screenwriting.

May 30, 2007 04:45:43 GMT
Aiming to strive as more than just the makers of small-scale comedies, brothers Chris and Paul Weitz are reported by Empire Online to team up together for a big screen adaptation of Michael Moorcock's "Elric" fantasy saga.

First appeared in print in Moorcock's 1961 novelette "The Dreaming City" to then be featured in the 1965 novel "Stormbringer", Elric is depicted as the 428th Emperor of Melnibone who is a highly-educated but physically weak albino. The character is an excellent example of a counterstereotype as he was written specifically to be the polar opposite of Robert E. Howard's Conan and similar fantasy heroes.

May 30, 2007 03:54:46 GMT
"Potter" fans, wipe off the mark you made on July 13 from your calendar for the date no more marks the arrival of "" in theaters.

Warner Bros. Pictures has delightfully announced that the movie will come up two days earlier instead, that is on Wednesday, July 11. The decision is hoped to give the flick a potential big five-day opening as well as to cut into "" reign on the box office.

May 30, 2007 03:29:05 GMT
Shining brightly from her triumph at this year's Oscar, is poised to topline a dramatic feature titled "Gaza", which will be set in the strife-torn Gaza Strip, the Times Online has reported.

In the project, the actress will play one of the few Jewish women left in the Strip whose journalist daughter is establishing a relationship with a Palestinian but is shot and killed. Sitting on director's chair is Philip Martin, who will helm from script penned by Frank Deasy, his collaborator in ITV's "Prime Suspect: The Final Act" that Mirren also starred in.

May 29, 2007 09:20:28 GMT
She scored an Oscar nomination last year and chance to land another seems bright if the project is indeed happening and takes her in as well.

According to British tabloid The Sun, movie producer Quentin Reynolds is being involved in a bidding war for the rights to turn controversial book "Diana and the Paparazzi" to a big screen feature and is keen to have portrayed the late Princess of Wales.

May 29, 2007 09:09:29 GMT
"" was great and no one would doubt that. Nevertheless, its sequel "" will be much greater as director Christopher Nolan has promised moviegoers to shoot its four action sequences on IMAX, including that the introduction of the Joker, the role played by .

"There's simply nothing like seeing a movie that way. It's more immersive for the audience. I wish I could shoot the entire thing this way," Nolan says, while goes on adding, "You can't do this on any home theater. Batman has some of the most extraordinary characters in pop culture. We wanted the Joker to have the grandest entrance possible."

May 29, 2007 08:07:38 GMT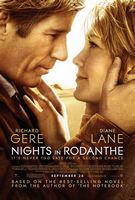 Filling in the supporting roles, and have been submitted into the cast of Warner Bros. Pictures' "" toplined by and , The Hollywood Reporter has learned.

Adapted from Nicholas Sparks' novel of the same title, the romantic drama finds Gere as a doctor who has a life-changing romance with an unhappily married woman, played by Lane, when he stops in the beach town on his journey to reconcile with his estranged son. Franco will be billed as the son while Meloni is plotted to be the husband of Lane's character.

May 29, 2007 07:28:39 GMT
Making a different movement in his career, "Bourne" franchise producer Andrew R. Tennenbaum is about to produce "", a remake of the Hong Kong action comedy produced by martial arts superstar .

The man has obtained rights to the picture from Chan's JCE Movies via his L.A.-based Flashpoint Entertainment and reportedly is looking for writers and a director to handle the project. The original, released in 2004, revolves around the gay son of a boss whose dying wish is that he takes over the family business.