May 04, 2006 08:41:22 GMT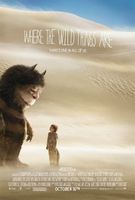 Several notable actors, like , , and , are all joining the cast of the upcoming "".

All of them will voice characters in the writer-director Spike Jonze's adaptation of Maurice Sendak's children's book of the same title.

May 04, 2006 04:41:42 GMT
Do you know what's new on the film industry? It's Mark Steilen capability to direct the forthcoming "."

Of comedy adventure genre, "Weiners" revolves around best friends who travel across the country in a homemade weinermobile to face their inner demons and battle a nefarious talk show host.

May 04, 2006 04:13:55 GMT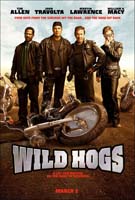 The cast of the upcoming "" increases in number as Jill Hennessy and Tichina Arnold have committed to star in. Both of them are joining the already on-board cast, including , , and .

While Hennessy is slated to play Allen's wife and Arnold about to play Lawrence's wife, the rest mentioned cast will all star as the bikers, who get more than they bargained for when they encounter a New Mexico gang called the Del Fuegos.

May 03, 2006 06:04:57 GMT
Talking about "" and "", both besides scoring great in box office, also are making sensation at the 32nd annual Saturn Awards held May 2nd, 2006 in Universal City, Calif.

Bringing home three awards each, as for "Batman Begins" the flick nabs honor for the categories of Best Fantasy Film, Best Actor for , and Best Writing. Meanwhile, "King Kong" wins the categories of Best Actress for , Best Director for Peter Jackson, and Best Special Effects.

May 03, 2006 05:11:30 GMT
Tom Arnold has at last decided to take the hot job, joining the cast of "P.D.R.". The actor thus will star in the drama flick alongside the likes of and .

In the Lionsgate film project, Howard is set to play the role of Jim Ellis, who in the 1970s started a black swim team in one of the roughest neighborhoods in Philadelphia. As for Arnold, he will play the racist swim coach of the rival team.

May 02, 2006 08:59:27 GMT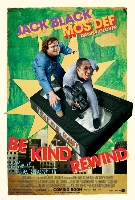 The next character that about to display is a kind of eccentric. The actor reportedly has signed on to star in the upcoming drama comedy "".

Jack is slated to portray a man who becomes accidentally magnetized while trying to sabotage a power plant. His magnetic field erases all the tapes in the video store where his best friend works. To save the store, the duo re-enact and re-film every movie that its single loyal customer, an elderly woman, rents.

May 02, 2006 05:56:49 GMT
Signed on to star in "Tonight, He comes" has made it possible for to reunite with director Gabriele Muccino.

Of action drama genre, "Tonight, He Comes" centers on a tortured superhero who crash-lands in Sheepshead Bay, Brooklyn, and tries to transform himself by romancing an alluring housewife, causing chaos in the city.

May 02, 2006 03:55:31 GMT
"", the biopic, nabs the top honor at the 10th annual Prism Awards held Thursday April 29th, 2006 at the Beverly Hills Hotel. The drama movie wins an award for the category of Feature Film Wide Release, thanks to its accurate portrayals of drug, alcohol and tobacco use and addiction within entertainment programming.

Some other winners include Kelly Rowan from "The O.C." who brings home the honor for Performance in a Drama Series Episode for Television category and who gets the Performance in a Drama Multi-Episode Storyline for Television honor for her portrayal in "Summerland".

May 02, 2006 03:33:24 GMT
and have both agreed to walk on "". The twosome has agreed to star in the upcoming action adventure flick, which is going to direct.

The story will portray Christopher McCandless, who graduated from college in 1992, abandoned his possessions and hitchhiked to Alaska to live in the wilderness and return to nature. He died four months later in an abandoned bus at a remote campsite.

May 01, 2006 07:25:56 GMT
Not even once the thought to stop the "Power" crosses his mind. In fact, Jan De Bont is challenged to work on the "" and thus signs on to direct the flick.

Shooting is slated to begin in Germany next September, with casting is underway. Of action thriller genre, "Stopping Power" revolves around a test pilot in Berlin who is on vacation with his daughter and girlfriend when their RV is hijacked at a gas station, with the daughter inside.

May 01, 2006 05:00:15 GMT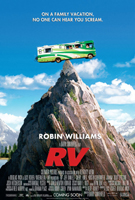 In the past few days, moviegoers have been treated with some new movies, but as usual there will only one winner on the chart. Apparently, in the week ended Sunday April 30th, 2006, the North America box office is dominated by the family-friendly road-trip comedy "" which opens at No. 1 on the chart, scoring $16.4 million in ticket sales.

Meanwhile, the acclaimed Sept. 11 drama "" debuts at 2nd place with $11.6 million, just one place ahead of "" which opens at No. 3 with $11.3 million. Last weekend's top movie, "" is at No. 4, taking in $9.3 million, followed after by "" at No. 5 with $7.8 million, and "" at No. 6 with $7.6 million.

May 01, 2006 03:35:06 GMT
Fellow actors and are about to land their feet on a new independent romantic comedy titled "Speechless". The flick, moreover, will have Brian Dannelly in hand directing with shooting scheduled to start later this year.

Based on a story by L. Sprague De Camp from 1952, "Speechless" tells about an introverted man (Brody) who is invited to give a speech at his childhood friend's wedding and turns to a service that allows someone (Lohan) to speak through him.

April 29, 2006 04:42:18 GMT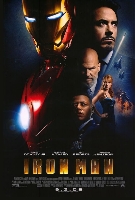 Intended to produce such a high-qualified movie, Marvel Studios, a subsidiary of Marvel Entertainment, Inc., has attached to direct its upcoming "".

The studio, moreover, has also tapped Arthur Marcum and Matt Holloway to develop the script with Avi Arad set to serve as producer.

April 28, 2006 08:47:55 GMT
You'll soon hear the secret of pop queen as the superstar is going to release her documentary "I'm Going To Tell You a Secret" as a CD/DVD package June 13 via Warner Bros.

The set, which is directed by Jonas Akerlund, besides chronicling Madonna's 2004 Re-Invention Tour also will boast a 14-song CD of music culled from the film and concert, including "Holiday," "I Love New York," "Like a Prayer" and a cover of 's "Imagine."

April 27, 2006 09:26:08 GMT
Variety reported that Hollywood actor has reached a deal to star in the new adaptation of "" which is about to be directed by Francis Lawrence.

The adaptation of the Richard Matheson novel, "I Am Legend" is set in post-apocalyptic New York. The story tells about the last healthy man following the release of a virus that decimates the population. To survive, he must battle mutants that wreak havoc during the night.