June 06, 2007 02:29:27 GMT
Successfully establishing his Fear of God Films shingle, Oscar winner has picked up a title to be the first film feature coming from the studio, Variety has reported.

Entitled "Dolce's Inferno", the project is a contemporary romantic comedy which focuses on a hardnosed L.A. gossip columnist who falls in love and watches his world spin out of control.

June 05, 2007 09:35:14 GMT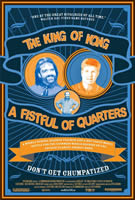 After the documentary here comes the feature adaptation.

Variety has come up with news informing that New Line Cinema is on the fast track to develop "" based on the lauded documentary flick set to open in theaters on August 17 this year.

June 05, 2007 09:19:14 GMT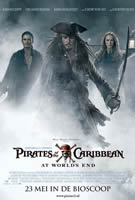 Surpassing the glory of its two predecessors, "" continues to strive high on the worldwide box office as it has already collected sensational gross-to-date of $624 million in its second week of release, president of Walt Disney Studios Marketing and Distribution Mark Zoradi proudly announced yesterday, June 4.

Scoring a satisfying number of $44.2 million in domestic market, the last part of Disney's "Pirates of the Caribbean" trilogy gloriously added another $105.4 million in its international sophomore spin to thereby make up a total $149.6 million for its worldwide income on the weekend ended June 3, 2007.

June 05, 2007 08:48:08 GMT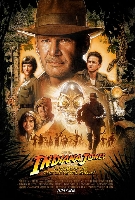 This sure is a great chance hard to be missed of.

That's right, filmmakers of "Fourth Installment of the Indiana Jones Adventures" are holding an open casting call for those aged 18 or older to be the extras in a sequence where the titular character tears through campus on a motorcycle along Chapel Street in New Haven.

June 05, 2007 08:34:38 GMT
Also known as a prolific stage actor, is now setting his eyes to develop a new big screen version of William Shakespeare's famous play "The Merchant of Venice", the man himself has revealed to The Argus.

Intended to be a modern take of the drama, the project will be set in Las Vegas in the 20th century with its script being penned by John Logan, known for his writing works in a number of Hollywood hits like "" and "." It is learned that the idea came out of an argument the two had after Logan described it as a "loathsome play".

June 05, 2007 07:45:06 GMT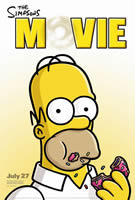 The famed pop punk band is getting an animation treatment this time. TV Squad has delightfully brought in report stating that will be featured in "" and will perform their own version of the Danny Elfman theme song for the flick.

Supporting the tidbit is The Hollywood Reporter which confirmed that the trio would appear as themselves with "crazy things" happening around them. However, further details about their involvement in the film's plot are being kept under wraps though it is informed that their rendition of the theme will be released as a single on July 24.

June 05, 2007 07:09:59 GMT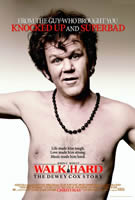 Revealing a surprising tidbit during his "" interview with Collider.com, has spilled the beans that he and three other fellow actors will appear briefly as in Jake Kasdan's upcoming musical comedy "Walk Hard" which Judd Apatow is producing for Columbia Pictures.

Long, last starred in Mike Judge-directed "", openly informed that he will show up as with , , and playing , , and , respectively.

June 05, 2007 04:50:00 GMT
Showing more funny sides of his, has given his commitment to take part in "", a comedy feature that Judd Apatow will produce for Columbia Pictures, Variety has informed.

Here the funnyman is said to be accompanied by , the star of the upcoming "" which Apatow also produced for Columbia, in the cast. Meanwhile, Harold Ramis, who currently can be seen in "", is onboard to helm from the script he co-wrote alongside Gene Stupnitsky and Lee Eisenberg with executive producing.

June 05, 2007 04:47:43 GMT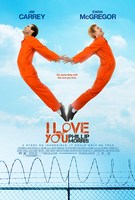 Strikes a balance between his serious and wacky acting stints, is about to return to the comedy genre after his appearance in "", only this time it will be a rather darker one.

Yes, the versatile actor will topline a dark comedy entitled "", a fact-based film feature adapted from a book by Houston Chronicle crime reporter Steve McVicker which tells about a conman named Steven Russell whom Carrey is set to portray.

June 05, 2007 04:13:28 GMT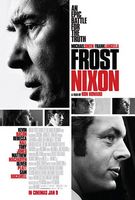 Becoming a worthy addition to the project, "" star has signed on to join the cast of "", the drama that Universal Pictures is setting up with Working Title Films.

Adapted from the hit play by Peter Morgan which is based on a series of televised interviews David Frost secured with former President Nixon in 1977, pic will find Bacon portraying Nixon's chief of staff Jack Brennan. Other cast members include , , , , and , the former two reprising their stage roles as Nixon and Frost, respectively.

June 05, 2007 03:32:18 GMT
Walt Disney Pictures is on the move to spark what looks like to be an interesting story. The company has been reported to about develop "" from a spec script by Alan Schoolcraft and Brent Simons that it has successfully purchased.

Story centers on the biblical Adam who trails Eve to modern-day New York after they have a lover's quarrel that he finds to be set up by Satan. While names to star and direct have not yet been revealed, it is confirmed that Scott Rudin will be in charge to produce the project.

June 05, 2007 03:03:58 GMT
Answering the calling for the big screen, TV writer/producer Jane O'Brien has given her agreement to pen the script of New Line Cinema's "", The Hollywood Reporter has revealed.

An adaptation of Eileen Cook's novel of the same name, the comedy focuses on a woman dumped by her boyfriend who poses as a psychic to give his new girlfriend a fake reading designed to break them up. As her readings unexpectedly do a lot more than she could have predicted, the woman finds herself caught up in rising stardom and in need to figure out where the answers to her own life questions lie.

June 04, 2007 10:30:16 GMT
Apparently still eager to go for some gun-banging action in the future, has openly pointed out on the junket press conference for "" held June 1, 2007 that he will continue to star as John McClane in the next installment of the hit action series under some conditions.

"Fox is already talking about doing another one," so he informed. "I told them I would only do it if Len (Wiseman) is involved, and . And Justin (Long), of course. You can't do one without Justin."

June 04, 2007 08:55:16 GMT
The seat abandoned by John Woo in "" finally gets a new taker. "Resident Evil" helmer Paul W.S. Anderson has been reported to fill in the Chinese filmmaker's position after the man decided to leave the flick last year.

Being so, Anderson will work on alongside another writer to pen the project, which has already gone through several writers, like Michael Brandt, Derek Haas, Zak Penn, and Stuart Beattie. While Adrian Askarieh, Chuck Gordon, and Jeremy Bolt are all still serving as the producers, it is unclear yet whether Dwayne '' Johnson will continue to star in.

June 04, 2007 08:21:01 GMT
With two Japan's top filmmakers backing it up, sure the new project will be one that horror fans should wait in anticipation to come.

Yes, famed J-horror duo Hideo Nakata and Taka Ichise are reuniting to develop "" for the 20th Century Fox and Regency Enterprises. The two previously teamed up to spawn Japanese-language "Ringu" series and Japan's "Honogurai mizu no soko kara", which was remade into Walter Salles' "."