March 07, 2007 02:27:24 GMT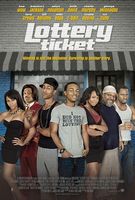 Building his screenwriting resume after being assigned to pen for "Welfare Queen", Abdul Williams is onboard to carry out writing duties in "" for Rogue Pictures which has successfully picked it up based on his treatment.

Presenting a premise of a teenage boy who must keep his winning lottery ticket a secret over a three day weekend, the urban comedy has already had music video director Erik White at helm with Evolution's Oren Koules and Mark Berg both serving as producers. Names to star have not yet been known and neither has the production date.

March 07, 2007 02:22:08 GMT
Finally able to secure his next directorial effort, Italian filmmaker Gabriele Muccino has landed deals with Universal Pictures to direct its romantic drama feature "Man and Wife (2009)", which is slated to begin shooting this summer.

No details yet about the plot, but the picture is said to be set in Brooklyn and present a story about an immigrant's love for the U.S.. Penning the screenplay is Lorene Scafaria with Double Feature's Michael Shamberg and Stacey Sher producing alongside Domenico Procacci.

March 07, 2007 02:21:02 GMT
Making a balance between its horror and comedy productions, Dimension Films has obtained rights to a comedy pitch entitled "Runt" to develop it at its pit, Variety had learned.

A high-concept comedy about twin brothers who are complete opposites, the project will be directed by "" helmer Walt Becker who is set to co-write the script as well alongside David Gallagher. The duo previously had their comedy pitch "Schooled" sold to Disney which reportedly has attached Dwayne '' Johnson to star in.

March 06, 2007 09:49:42 GMT
Deciding to team up once again after "", Edward R. Pressman and Stephen Belafonte will work hand in hand to develop a satire flick entitled "", Variety has revealed.

Based on Christopher Buckley's novel of the same name of which film rights was acquired by Pressman's Edward R. Pressman Film Corp., the project, set on Wall Street and in a monastery, follows an alcoholic stockbroker as he flees to a monastery to only find monks who are turning their monastery into a corporation.

March 06, 2007 09:17:46 GMT
Coming together to share scenes as onscreen lovers, and have both agreed topline "", a dramatic feature of Lakeshore Entertainment production, Production Weekly has reported.

An adaptation of Philip Roth's short novel "The Dying Animal", the project will see Kingsley play an eminent TV culture critic and star lecturer at a New York college named David Kepesh who finds his life put into disorder upon meeting Consuela Castillo, set to be played by Cruz, a student in one of his courses. However, as he forms an erotic liaison with her, a maddening sexual possessiveness gradually transports him to the depths of deforming jealousy, threatening him to fall into his own destruction.

March 06, 2007 08:38:29 GMT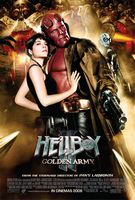 Giving an update on his next starring vehicle of "Hellboy 2: The Golden Army", has eagerly told the LA Daily News that director Guillermo del Toro has headed to Budapest to "zero in on the beginning of principal photography" and that production will begin around the end of May.

The actor also opened up an interesting tidbit that the flick will contain "an epic quality" even as it "continues to explore all the things that are great about this character - a superhero who is such an underachiever and such an adolescent." In addition, the "Blade II" star revealed that he now is busy doing exercises in order to fit himself into the suit he is about to don again for playing the titular character.

March 06, 2007 07:53:42 GMT
Apparently looking forward to repeat his experience in filming "", is in consideration to again head south to make his next directorial effort, this time in Panama, tourism officials claimed yesterday, March 5.

The Panama Tourism Bureau said in a news release that the Australian actor-director, accompanied by 24-year-old son Edward, had dinner on Sunday night, March 4, with tourism spokesman and singer Ruben Blades who advised him to do a remake of the 1950 film noir "Panic in the Streets" in the country.

March 06, 2007 07:00:52 GMT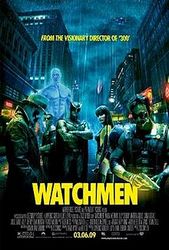 Looks like the "" duo will still stick to each other for one more highly anticipated project. IESB.net has successfully drawn out information from director Zack Snyder that , who played King Leonidas in the epic flick, will have a starring part in his next project "."

Though so, Snyder appears to keep the details for himself for now as he refused to give any hint about what role Butler would portray. The Wisconsin-born filmmaker, in the meantime, also pointed out that might not take any role in the movie after all as many have speculated.

March 06, 2007 05:09:51 GMT
Known for its longtime dedication in paying respect to talented young people in television and movies while giving scholarships to financially or physically challenged young artists seeking a future in the entertainment industry, the Young Artists Foundation, for the twenty-eighth time, has delightfully unveiled the nominees for its Young Artist Awards.

In leading acting categories for film feature, names like and Alex Neuberger, both of "", and of "" are all mentioned as the best young actor contenders while of "", of "", and of "" will compete against each other in opposite category.

March 06, 2007 03:02:36 GMT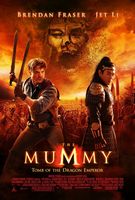 Though still no word yet on official cast lineup for "The Mummy 3" following the recent announcement of the flick's shooting location, seems there is one thing for sure that Ardeth Bay, the Medjai member who is also a strong ally of our hero Rick O'Connell, will not be featured in the movie.

The tidbit came out from none other than Oded Fehr himself, who portrayed the character in two previous installments of the series, as he told IGN during the promotion of "" at WonderCon 2007.

March 05, 2007 10:18:21 GMT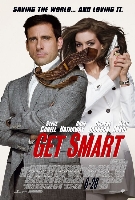 Earning worldwide fame playing the portly sidekick in "", Ken Davitian is set to extend his success in another promising vehicle. The funnyman has signed on to take part in "", the big screen adaptation of the 1960s TV show of the same name of Warner Bros. Pictures and Village Roadshow production.

Joining the likes of , , and , Davitian is poised to portray the evil assistant to the head of the nefarious organization known as KAOS, the nemesis of CONTROL which Carell's characters works at alongside Hathaway's.

March 05, 2007 09:36:42 GMT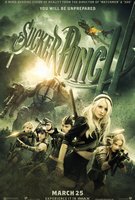 Setting up the first project for his new company, Cruel and Unusual Films, Zack Snyder is about to develop an action fantasy feature entitled "" which he also eyes as a directing vehicle.

Described the project to be "an 'Alice in Wonderland' with machine guns", the "" helmer will co-write the screenplay alongside Steve Shibuya who will adapt from his own original short story. It is said that the flick is intended to be visually arresting and will blend such elements as dragons, B-52 bombers and brothels with music playing a key role.

March 05, 2007 09:05:14 GMT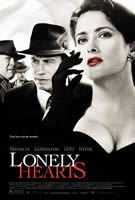 Hooking up with Roadside Attractions, Samuel Goldwyn Films LLC has scooped up the theatrical distribution rights to true crime thriller "", The Hollywood Reporter has revealed.

Based on the true story of the notorious "Lonely Hearts Killers" of the 1940s Martha Beck and Raymond Fernandez, the flick centers in two homicide detectives named Elmer C. Robinson and Charles Hildebrandt who try hard to bring the couple to justice. Playing the investigating duo are and while and portrayed the murderous pair.

March 05, 2007 08:24:19 GMT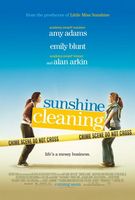 Seeing herself make a reunion with both and Big Beach Films after "", Mary Lynn Rajskub has given agreement to join the cast of "", which is currently shooting in Albuquerque, New Mexico.

Lining up with other cast members like , , and , the "24" star will portray a technician for a blood bank who becomes the object of Blunt's sexual obsession. The story itself follows a woman named Rose Lorkowski as she forms a business of doing biohazard removal and crime scene clean up, accompanied by her unreliable sister Norah.

March 05, 2007 06:45:47 GMT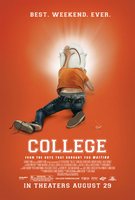 Begins putting names to highlight their "", the project's filmmakers have smoothly submitted four talents consisting of , Kevin Covais, Andrew Caldwell, and Haley Bennett in the lineup, The Hollywood Reporter has learned.

Bell, also known as a singer, is widely noticed for his role in Nickelodeon's sitcom "Drake & Josh" while Covais for being an "American Idol" finalist of the fifth season. As for Caldwell and Bennett, they are last seen on the big screen in "" and "", respectively.