May 01, 2007 08:11:54 GMT
Well, seems the crew of "" has to wait for unspecified time to get the high-profile project made as director Shawn Levy turns out to have another plan in his mind.

The Canadian filmmaker, who recently scored huge success with "", has come up to a decision to make a different feature as his next effort instead, picking up a coming-of-age drama comedy "The Way Back", which he will develop for Fox Searchlight.

May 01, 2007 07:35:39 GMT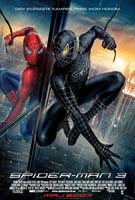 For those who just can't wait little longer to see "" as it opens this Friday, May 4, do empty your schedule on Thursday night, May 3 for Sony reportedly is adding numerous midnight screenings of the flick that day.

Reports informed that the third part of the web-slinging superhero tale would be released on several screens virtually at the same time in some megaplexes where a single print can be spooled out from one projection booth to another. Seems no need to worry about running out of tickets then.

May 01, 2007 06:53:12 GMT
Finally, the wait is over for the fans of the Marvel Comics superhero quartet in their hope to get more detailed look on the highly-anticipated "."

Definitely will satisfy their curiosity of the movie, Apple has submitted on its the final full-length trailer for the flick in QuickTime format. The good news is that the trailer wonderfully is available in several options, including High Definition and iPod Video.

May 01, 2007 05:19:43 GMT
The coveted Golden Popcorn trophies once again set to be handed into the rightful ones as MTV has just revealed its list of nominees for this year's MTV Movie Awards, which it will air live for the first time ever from Universal City's Gibson Amphitheatre on June 3.

Picking up titles of various genres for the competition, the network surprisingly gives large portion attention to epic saga "", granting the Zack Snyder-directed flick a total five nods, notably Best Movie and Best Performance for lead star .

May 01, 2007 05:04:37 GMT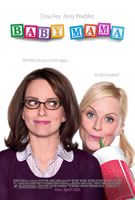 Apparently still eager for another turn in comedy genre after "", is reportedly engaged in negotiations for a starring slot in Universal Pictures' comedy "."

Featuring and , the flick revolves around a single professional woman who opts to hire a surrogate mother so she can have a baby and keep her career on track. While Fey and Poehler have already been billed as the career woman and the surrogate, Weaver will likely play Chaffee Bicknell, owner and operator of the surrogate agency that Fey's character uses if everything goes as expected.

May 01, 2007 03:36:42 GMT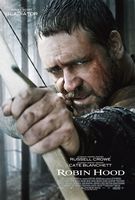 Coming to his fourth collaboration with , Ridley Scott has signed on to assume helming duties on the Oscar-winning actor's starring vehicle "Nottingham", which Universal Pictures is developing alongside Imagine Entertainment.

A revisionist take on the Robin Hood tale, pic will present Crowe's character, Sheriff of Nottingham, as a noble and brave lawman who labors for a corrupt king and engages in a love triangle with Maid Marion and Robin Hood. It is said that Scott will work on the project after finishing filming "" for Warner Bros. Pictures.

May 01, 2007 03:03:14 GMT
Set to become the leading lady, is reportedly attached to topline a new comedy feature entitled "" that Universal Pictures is currently setting up at its pit.

The project will find Fisher play Claire "Cookie" Taylor who holds the record for all-time girl scout cookie sales. However, her twenty-year reign later is threatened to meet its end following the arrival of a precocious fifth grader, leading her to embark on a sabotage mission on the rival.

April 30, 2007 09:30:30 GMT
Get ready to keep your adrenaline pumping once again, guys, as there will be a follow-up to last year's thriller action "."

"Crank" co-writers/co-directors Brian Taylor and Mark Neveldine have both delightfully confirmed to The Movie Blog that they are in works to bring out the project to the surface.

April 30, 2007 09:29:16 GMT
Bringing an alternative to moviegoers who like to be scared up, and Guy Oseary's Maverick Red production genre label and Angel Baby Entertainment are joining forces to develop a grave-digging horror flick simply titled "", The Hollywood Reporter has learned.

Set for a late-summer production in Connecticut, the project centers on Joshua Bauer, a man forced to dig graves by hand as a youth who seeks revenge through a brutal killing spree. No word yet on the cast, but it is confirmed that John A. Gallagher will direct based on script penned by Stephen Lancellotti.

April 30, 2007 08:28:17 GMT
Hiring two names to carry out the task instead of just one, Warner Bros. Pictures has brought both Stan Zimmerman and James Berg into its pit to replace Tracey Jackson in working on the script of its new comedic drama "."

An adaptation of Karen Quinn's best-seller novel, the project follows the life journey of a New York woman as she loses her job at Wall Street, her husband, and her high-end apartment. Trying to build a new life with her two daughters, she then establishes a kindergarten referral service for well-heeled Manhattanites vying to get their tots into the country's choice schools.

April 30, 2007 07:51:18 GMT
Striving to give big screen treatment to a small screen production, Universal Pictures is in the middle of finalizing deal to make "Second Sight", the film version of BBC's miniseries of the same name starring , Variety has revealed.

Aired in 1999, the original focused on a police detective named Ross Tanner who is struggling to solve the brutal murder of a teenage boy before he completely goes blind. It was also aired in the U.S. via PBS and even spawned a sequel titled "Second Sight: Kingdom of the Blind."

April 30, 2007 07:18:25 GMT
Brushing the dust off of its surface, Miramax Films is on track to revive "", a big screen feature originally being set up at its former subsidiary Dimension Films, which now is part of The Weinstein Company.

Based on Sara Gran's novel of the same title, the flick revolves around a woman who may be possessed by unseen forces or simply may be losing her mind. Carter Smith, who was recently appointed to direct "", will helm from script penned by Tristine Skyler with an eye to start filming early next year.

April 30, 2007 06:02:20 GMT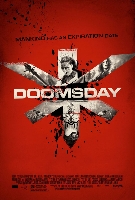 Apparently desires to keep evoking tension among the audience, "Heroes" star has followed up his role in "" with that in "", Rogue Pictures, the studio producing the latter movie, has confirmed.

Already had , , and Alexander Siddig in the cast list, the sci-fi action thriller is set in the thirty years after a plague caused by a lethal virus called Reaper has wiped out most of the human population. McDowell will portray a global expert on the virus that an elite group of specialists, led by Mitra's character, is battling through to retrieve a cure for.

April 30, 2007 04:07:46 GMT
New movies of various genres have popped up together to heat up the competition on the box-office yet "" amazingly remains undisturbed on its position on the top for the weekend ended April 29, 2007.

In its third run, the teen-oriented thriller once again turns out to be the best of all, effortlessly adding a decent number of $9 million and so, forcing newcomers "" and "" to line up behind as the second and third place holder, respectively.

April 28, 2007 05:13:24 GMT
Another day another speculation on who's in the running to be the next Bond girl in "Bond 22", and this time the subject is Dutch actress .

MI6.co.uk, the trustworthy media-website dedicated to world of the suave British super-spy, has come up with an interesting scoop saying the "" star "is currently being considered for the lead female role" in the project. This tidbit thereby puts the actress' name behind those of Australian actress , Turkish model-kickboxer Fulya Keskin, and singer , who all have been rumored to be the contenders for the part.