May 02, 2007 08:46:40 GMT
Keen to continue providing laughs for moviegoers, Columbia Pictures is on the move to make a new comedic feature entitled "The Swap" based on Antony Moore's upcoming novel of the same name of which screen rights it has successfully acquired.

Set to be produced by John Calley, the project is said to present a story about an out-of-shape comic book dealer whose feelings of inadequacy flare up when he is invited to his high school reunion with murder, romance, and the revelation of a long-held secret ensuing.

May 02, 2007 08:27:04 GMT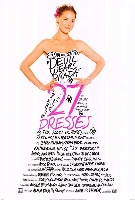 Taking drastic turn following the wrapping up of his latest vehicle "", has reached deals to take starring part in "", the romantic comedy Spyglass Entertainment is developing for Fox 2000, Variety has reported.

Thereby joining the likes of , , and , the actor will play the man who becomes the object of affection of Heighl's character but is going to marry her sister instead.

May 02, 2007 07:54:35 GMT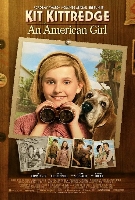 Looking for a fresh face to be featured in their project, filmmakers of "Kit Kittredge: An American Girl Mystery" are going to hold open casting calls at American Girl Place retail stores in three U.S. cities of Los Angeles, Chicago, and New York on May 7, 8, and 14, respectively, president of Picturehouse and HBO Films Bob Berney and Colin Callender have announced.

Calls are open to all girls of age eight to twelve who must be available for filming in Toronto, Canada from May 29 up to July 13, 2007. Complete information on the audition can be viewed at American Girl's where applicants can obtain release forms and audition scripts among others.

May 02, 2007 07:02:15 GMT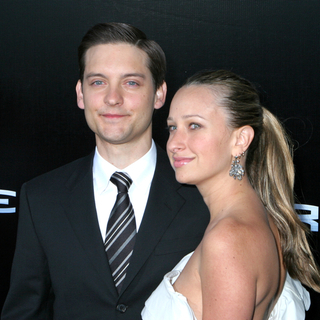 As the friendly neighborhood wall-crawler finally made his way back home to Queens, New York, big names from the franchise joyfully flocked down to celebrate the hero's return at the U.S. premiere of "" held on Monday night, April 30 at the 2007 Tribeca Film Festival.

Surrounded by the crowds of screaming fans, the actors walked down the black carpet, instead of red, seemingly got overwhelmed by the excitement and hysteria from the people coming down to attend the event.

May 02, 2007 04:39:31 GMT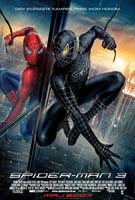 Spidey fever has truly attacked Asian continent with the arrival of "" on Tuesday, May 1, 2007 as the superhero saga reportedly sets records in every one of the eight Asian countries it debuted that day.

Largest tally was drawn from Japan where the flick successfully manages to reach opening-day sales of ¥415 million ($3.47 million), the biggest for a Tuesday in the territory. Pic previously encountered its worldwide premiere in the country's most populous city of Tokyo, on April 16.

May 02, 2007 03:44:11 GMT
Becoming the first major name to join the project, has given her agreement to take starring part in Walt Disney Pictures' comedy "South of the Border", Variety has revealed.

A live-action movie in which the animals will talk, the flick centers on a pampered Chihuahua named Chloe who gets lost during a vacation in Mexico and has to rely on her friends in order to get back home. Perabo will be billed as the bratty owner of the dog.

May 01, 2007 09:59:49 GMT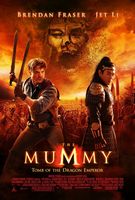 After months of speculations, finally the curtain is being lifted on who to play the lead character of Alex O'Connell in "The Mummy 3."

Variety has come up with news reporting that Universal Pictures and director Rob Cohen have chosen 26-year-old Luke Ford to assume the role, who is depicted as the son of Rick O'Connell, hero from previous "Mummy" installments played by . Here the character is said to follow his father to China and the Himalayas where they run into a new shape-shifting mummy, a former Chinese emperor cursed by a female wizard.

May 01, 2007 09:30:34 GMT
Looks like casting process for "The Night Watchman
1
" has gone to a quick pace indeed. Just couple of days ago picking up , the cop drama now has already had submitted into the cast lineup.
Though so, there is still no word yet on which role the "House M.D." star is set to play while Evans has confirmed that he will appear as a cop named Diskant. Other cast members, and , have already been billed to portray a Los Angeles police officer framed for murdering fellow cop and his former mentor also prosecutor, respectively.
May 01, 2007 09:00:24 GMT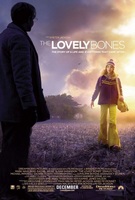 Seems going out of the radar following the dispute occurred between him and New Line Cinema's Bob Shaye, Peter Jackson is now being reported to shop around his latest pitch of "" for a partnership in developing the project.

Adapted from Alice Sebold's best-selling novel of the same title, the film concerns a young girl tracing steps back through her own murder and is likely to be a more low-key effort for the filmmaker compared to "Lord of The Rings" trilogy and "." Its script was written by Jackson himself alongside partners Philippa Boyens and Fran Walsh.

May 01, 2007 08:11:54 GMT
Well, seems the crew of "" has to wait for unspecified time to get the high-profile project made as director Shawn Levy turns out to have another plan in his mind.

The Canadian filmmaker, who recently scored huge success with "", has come up to a decision to make a different feature as his next effort instead, picking up a coming-of-age drama comedy "The Way Back", which he will develop for Fox Searchlight.

May 01, 2007 07:35:39 GMT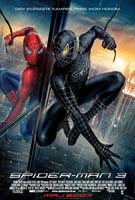 For those who just can't wait little longer to see "" as it opens this Friday, May 4, do empty your schedule on Thursday night, May 3 for Sony reportedly is adding numerous midnight screenings of the flick that day.

Reports informed that the third part of the web-slinging superhero tale would be released on several screens virtually at the same time in some megaplexes where a single print can be spooled out from one projection booth to another. Seems no need to worry about running out of tickets then.

May 01, 2007 06:53:12 GMT
Finally, the wait is over for the fans of the Marvel Comics superhero quartet in their hope to get more detailed look on the highly-anticipated "."

Definitely will satisfy their curiosity of the movie, Apple has submitted on its the final full-length trailer for the flick in QuickTime format. The good news is that the trailer wonderfully is available in several options, including High Definition and iPod Video.

May 01, 2007 05:19:43 GMT
The coveted Golden Popcorn trophies once again set to be handed into the rightful ones as MTV has just revealed its list of nominees for this year's MTV Movie Awards, which it will air live for the first time ever from Universal City's Gibson Amphitheatre on June 3.

Picking up titles of various genres for the competition, the network surprisingly gives large portion attention to epic saga "", granting the Zack Snyder-directed flick a total five nods, notably Best Movie and Best Performance for lead star .

May 01, 2007 05:04:37 GMT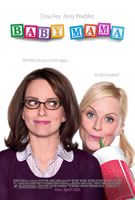 Apparently still eager for another turn in comedy genre after "", is reportedly engaged in negotiations for a starring slot in Universal Pictures' comedy "."

Featuring and , the flick revolves around a single professional woman who opts to hire a surrogate mother so she can have a baby and keep her career on track. While Fey and Poehler have already been billed as the career woman and the surrogate, Weaver will likely play Chaffee Bicknell, owner and operator of the surrogate agency that Fey's character uses if everything goes as expected.

May 01, 2007 03:36:42 GMT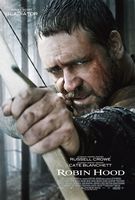 Coming to his fourth collaboration with , Ridley Scott has signed on to assume helming duties on the Oscar-winning actor's starring vehicle "Nottingham", which Universal Pictures is developing alongside Imagine Entertainment.

A revisionist take on the Robin Hood tale, pic will present Crowe's character, Sheriff of Nottingham, as a noble and brave lawman who labors for a corrupt king and engages in a love triangle with Maid Marion and Robin Hood. It is said that Scott will work on the project after finishing filming "" for Warner Bros. Pictures.