April 20, 2007 03:11:49 GMT
Still hot from his role in epic saga "", Brazilian actor has signed on to star opposite in "", which will depict the life story of tragic B-movie staple Susan Cabot, appearing as her husband.

Based on a Premiere magazine article written by John H. Richardson, the picture is said to chronicle Cabot's rise on the B-circuit, in which she was a favorite of director Roger Corman, up to her death at the hands of son Timothy, who bludgeoned her with a weightlifting bar when she was fifty-nine years old.

April 20, 2007 03:10:41 GMT
Continuously being showered with acting offers, has given his commitment to take a supporting role in a big screen feature entitled "", which appears to concern about a bullied high school journalist who is investigating the theft of the school's SAT exams.

The Los Angeles Times revealed that the actor will play a Desert Storm veteran-turned-Catholic school principal - the kind of guy who refers to his students as "filth" in the project, which it described as "a riff on JFK, All the President's Men and Robert Towne's neo-noir classic [Chinatown]."

April 20, 2007 03:09:11 GMT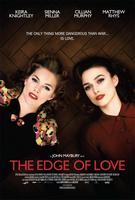 Taking the same decision she has done before to "", has surprisingly given up her role in "The Best Time of Our Lives
1
", which she was supposed to start work on this weekend, Life & Style magazine has reported.
Expected to appear alongside whom she was rumored to have a steamy threesome in the film with, the actress is said to depart the project after failing to work out an agreeable contract with the producers.
April 20, 2007 03:07:57 GMT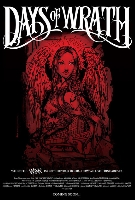 Flock to construct a seemingly solid cast, , , , , , and have all signed on to star together in urban gang thriller "", which Foxy Films is developing under its banner.

Also lining up names like Lupe Ontiveros, Jesse Garcia, Ana Claudia Talancon, , and , the project focuses on a wide group of interconnected Los Angelenos who struggle to survive as a war between a Latino and black gang ravages the city.

April 20, 2007 03:07:01 GMT
Undoubtedly will evoke sci-fi fans' excitement, Universal Pictures is joining forces with Imagine Entertainment to set up a remake of sci-fi saga "Colossus: The Forbin Project", which Joseph Sargent directed for the studio back in 1970.

Simply titled "", the new version has already had Jason Rothenberg written its screenplay while is intended to be a potential directing vehicle for "" helmer Ron Howard. Names to star have not yet been revealed, but Brian Grazer reportedly is onboard to produce.

April 19, 2007 09:44:15 GMT
Finding each other working hand in hand again after Oscar-winning film "", Robert Moresco and Mark R. Harris are both set to make a biopic about Whitewater figure Susan McDougal, Variety has reported.

McDougal, who partnered with Bill Clinton and Hillary Rodham Clinton in the failed Whitewater real estate venture in the 1980s alongside husband James B. McDougal, was convicted in late May 1996 and spent time in prison for four counts of fraud and conspiracy relating to the Whitewater scandal. She later received a full Presidential pardon from Clinton in the final hours of his presidency in 2001.

April 19, 2007 09:11:57 GMT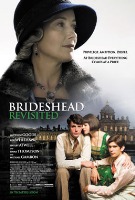 Bringing a great boost to the project, and have both given their commitment to join , , and in "", of which North American distribution rights have successfully been obtained by Miramax Films.

An adaptation of Evelyn Waugh's classic novel of the same title, the drama follows an Oxford student named Charles Ryder, played by Goode, as he gets entangled with a seductive but troubled family of Anglo-Catholic aristocrats. Whishaw and Atwell will portray the family's children while Gambon becomes their father, the dissolute patriarch Lord Marchmain, and Thompson his estranged yet controlling wife.

April 19, 2007 08:46:42 GMT
Set to show full dedication to film industry following the wrapping up of his sitcom "The King of Queens", has entered talks to highlight "", a new comedy of Universal Pictures production.

Written by John Scott Shepherd, the project revolves around an average guy who inherits a plot of land only to discover that it is a country unto itself and he is now the owner of a sovereign nation. No word on the director yet, but it is learned that Tom Shadyac will produce via his Shady Acres with Michael Bostick.

April 19, 2007 08:18:34 GMT
Finally trying his hands at producing films, is collaborating with Anthony Moody and Rob Malkani's Indalo Productions to produce a big screen feature entitled "", The Hollywood Reporter has learned.

Adapted from Elliott Chaze's noir novel of the same name, the project takes focus on an ex-convict who stages a daring armed car robbery in Colorado with the help of a call girl whom he picked up in a backwoods Mississippi motel.

April 19, 2007 07:52:13 GMT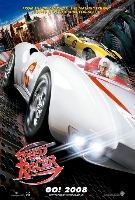 Seems to put more favor on the big screen rather than small one lately, is reportedly involved in final negotiations to nab a starring role in Warner Bros. Pictures' "."

The "Lost" star will likely assume the role of the title character's archrival Racer X if deals are reached. Also embarks in talks is Australian actor Kick Gurry who is negotiating to play Sparky, Speed's hippie mechanic.

April 19, 2007 06:55:25 GMT
Turns out that will not deliver his own dialogue as The Silver Surfer in 20th Century Fox's "."

Variety has confirmed that the voice of the Power Cosmic wielder will be provided by actor instead, who has already joined the flick this week. Fishburne, best known for his role in "The Matrix" trilogy, previously was speculated to be in the running for the voice of God-like villain Galactus yet Variety did note that Fox hasn't decided whether the character will even speak.

April 19, 2007 05:12:20 GMT
Taking a challenging role for his next acting stint, has told MTV that he has signed on to star in a dramatic feature entitled "", which will see him become a man facing a crisis in the middle of his life.

"I play a guy who thinks he's dying," the actor revealed. "He leaves his life behind and goes back to the neighborhood where he grew up to buy a house [where he can] stay and die."

April 19, 2007 04:31:20 GMT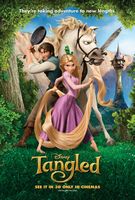 Looks like one director is not enough for "Rapunzel."

According to LaughingPlace.com, Walt Disney Feature Animation has hired a second director for the project to work as an equal alongside Glen Keane, and the lucky man turns out to be Dean Wellins, Annie-nominated animator and story artist.

April 19, 2007 03:29:59 GMT
Manages to continue dancing around high-profile film projects, "" scribe Simon Kinberg has been picked up to work on a new script of Fox 2000's adventure comedy "", The Hollywood Reporter has learned.

Intended to be an updated version of popular detective/adventure book series "The Hardy Boys", the project follows the boys, now grown up and estranged, as they reunite to solve a mystery. Kinberg is said to make start from scratch while being expected to take the story in a new direction.

April 19, 2007 03:29:11 GMT
Still seeing his latest effort of "" circulate around theaters, Joel Schumacher has given his agreement to carry out helming duties for "", a new feature coming from Paramount Pictures.

Described as a supernatural urban drama about love, betrayal and need, the project revolves around a young leader of a dangerous street gang who falls in love with the daughter of the detective hired to bring down his gang.