December 06, 2006 04:43:58 GMT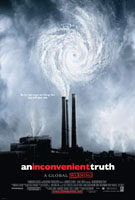 Effectively presenting a detailed, careful explanation about climate change, especially global warming, eco-documentary "" has been selected by the Producers Guild of America as the recipient of the 2007 Stanley Kramer Award, which is given annually to the "work that dramatically illustrates provocative social issues."

The honor will be bestowed upon the picture's producers who include Laurie David, Lawrence Bender, and Scott Z. Burns during the 18th Annual PGA Awards slated to be held on January 20 at the Hyatt Regency Century Plaza in Century City, Los Angeles, California.

December 06, 2006 04:02:48 GMT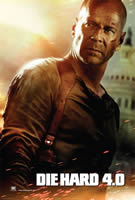 Though currently still under way, a teaser trailer of "" has already been set up to come to the surface soon. JoBlo has learned that 20th Century Fox as the film's studio is intending to show it this weekend in theaters.

The trailer, of a still undetermined length, however is said to only run before 35mm prints of "" with Fox showing a trailer for "" for digital prints, meaning that it will not pop up in every cinema screening the Warner Bros.' drama thriller for sure.

December 06, 2006 03:21:03 GMT
Apparently the idea of a sequel is not quite interesting for to carry out in the end. The versatile actor has shockingly stated on BBC Radio 1 to Edith Bowman that he won't return for "Mrs. Doubtfire 2", the follow-up of his 1993 comedy hit.

While reason behind his decision is still unclear yet, it has been reported that Williams did say something along the lines of "if it's not done right, it's not worth doing" which leads to an assumption that he presumably was dissatisfied with the project's script written by actress .

December 05, 2006 09:06:27 GMT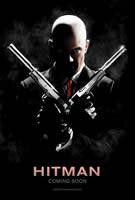 Replacing , "Deadwood" star has been picked up by 20th Century Fox to assume the title role in "", Ain't It Cool News has reported.

An adaptation of Eidos' popular video game of the same title, the project already had its script, which is written by Skip Woods, obtained the green light from the studio. The story itself will focus on an assassin known as Agent 47 who is hired by a group dubbed "The Agency" to kill targets for cash.

December 05, 2006 08:48:44 GMT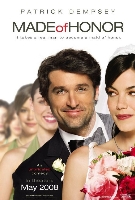 Signing a pay-or-play deal with Columbia Pictures, is about to topline the studio's new project of "", Variety has learned.

A male-driven romantic comedy, the flick sees Dempsey become a maid of honor of his dream girl in an attempt to win her heart. Adam Sztykiel originally penned the script before it gets a rewrite by Deborah Kaplan and Harry Elfont with Aaron Kaplan, Tania Landau, Neal H. Moritz, and Sean Perrone producing.

December 05, 2006 08:18:53 GMT
Landing a seemingly challenging role, "Nip/Tuck" star Kelly Carlson has reached a deal to have a starring role as a femme fatale in illegal-gambling drama "Player 5150", The Hollywood Reporter has revealed.

The actress will portray the assistant also lover of a dangerous bookie, played by Christopher McDonald, who tries to prevent her seeing the violent side of the gambling business as he is out to collect on the rising gambling debt of his client. Other cast members include , Ethan Embry, Bob Gunton, and Elaine Hendrix.

December 05, 2006 07:17:46 GMT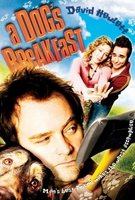 Bringing another big screen project into its lair, MGM has obtained the distribution rights to "", a dark comedy feature made by the crew and cast of "Stargate Atlantis" and "Stargate SG-1" during production hiatus on both series.

Shot for about $1 million in January at a house adjoining Deer Lake in Vancouver, Canada, the movie centers on a guy named Patrick who attempts to drive a wedge between his sister and her TV star fiance, Ryan. Cast includes Kate Hewlett, Amanda Byram, and who also wrote and directed the flick.

December 05, 2006 06:28:52 GMT
Rounding out the young cast of "", "" star Jordan Ladd has signed on to take part in the follow-up of this year's sleeper hit "" which is currently filming in Prague, the capital city of the Czech Republic.

Joining the likes of , Heather Matarazzo, and Bijou Phillips among others, Ladd is reportedly billed to play the girlfriend of 's character. The movie itself picks up where the first film left off and follows three female students as they get invited by their classmate them to a place where they are assured to be able to relax and rejuvenate.

December 05, 2006 04:43:29 GMT
Remained golden overseas, "" for the third time in a row gloriously dominates the international market after drawing in a tremendous income of $44.7 million at 6,770 theaters in 54 markets, Variety has reported.

Thanks to rave response in European countries, especially the U.K where it is able to cash in $10.4 million on 992 screens, the picture takes in more than the combined grosses of the next four Hollywood flicks namely "", "", "", and "."

December 05, 2006 03:45:08 GMT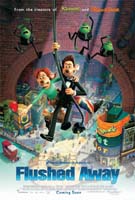 The racing to be the best has already begun for animated features as International Animated Film Society ASIFA-Hollywood announced Monday, December 4 the nominees of its 34th annual Annie Awards set to take place at the Alex Theater in Glendale, California on February 11, 2007.

Leading the nominations were DreamWorks Animation's "" and Disney/Pixar's "" which each earned nine nods; the former landed those for writing, storyboarding, and voice acting for to name few while the latter scored in Best Animated Feature and Best Directing in an Animated Feature Production Categories among others.

December 05, 2006 01:51:43 GMT
Seemingly enjoying his status as an actor, rapper has earned himself a lead role in a big screen feature titled "A Woman's Touch" which he said to make people realize that he actually has a great respect to women.

"That film's going to change how people see me," so he remarked while claiming that every woman who watches the flick will fall in love with him and forget about his previous reputation. "This is the film where y'all get to see how much I love women, it's some sensitive acting."

December 04, 2006 09:19:51 GMT
Fixing things up for its new project of "", Warner Bros. Pictures has assigned newcomer Gary Dauberman to pen the project's script as the studio sets it up to be a potential directing vehicle for Guillermo del Toro, Variety has learned.

An adaptation of the DC Comics' superhero series created by Arnold Drake and Carmine Infantino, the picture centers on the titular character who is the ghost of a murdered circus acrobat possessing the power to possess the living in order to seek out his killer as well as to help the innocent.

December 04, 2006 09:05:13 GMT
Jumping into thriller-horror genre after being involved in few comedic big screen features recently, is set to become the lead actor in "Midnight Train", a production of Lakeshore Entertainment and Lionsgate which is slated to begin filming this winter with the latter to distribute.

Based on Clive Barker's short story "Midnight Meat Train" issued in his popular "Books of Blood" series, the flick revolves around a photographer on the trail of a serial killer who operates in the subway system. Asian horror filmmaker Ryuhei Kitamura has been appointed to direct as a replacement of Patrick Tatopoulos who quitted the project.

December 04, 2006 06:34:42 GMT
Working his way smoothly in film acting, has landed another coveted role following his high-profile one in "." Production Weekly has reported that the Los Angeles-born actor is joining to star in "Marc Pease Experience", a big screen project coming from "Love Liza" helmer Todd Louiso.

While plot details are still being kept under warps, it is said that the picture will feature Schwartzman as the titular character. Filming is expected to start next March with Louiso also penning the script alongside Jacob Koskoff.

December 04, 2006 04:38:20 GMT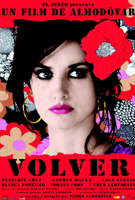 Held as scheduled in Warsaw, Polandia, the 2006 European Film Awards bestowed a number of honors to notable film figures and features Saturday, December 2 based on votes from 1,700 members of European Film Academy.

Coming out as the big winner is Pedro Almodovar's "" as it triumphantly swept five prizes, including Best European Director and Best European Actress for . Despite this attainment, however, it sadly lost the most coveted title of Best European Film to "" which won three other categories as well, notably that of Best European Actor for lead star Ulrich Muehe.