July 23, 2007 06:11:08 GMT

Buzz around "" is likely to get louder by now as Los Angeles Times has brought in a new scoop about the project following the recent inclusion of "" star .

According to the paper, Rogen is apparently keen to have Hong Kong actor-director to play Kato, the titular character's sidekick formerly played by the deceased martial arts superstar . Chow, considered the finest Hong Kong screen comedian since Michael Hui, is probably most well-known to international audience for his recent works of "" and "."

July 23, 2007 04:43:20 GMT

Coming up with a delightful tidbit on "The Punisher 2", Latino Review has claimed that filmmakers of the project have finally cast their choice on of HBO's "Rome" fame to play the titular hero as the replacement of , who decided to give up the role he portrayed back in 2004's "" last May.

Apart from the surprising info, the site also pointed out that "" helmer Lexi Alexander is indeed in charge to direct the action flick which has its latest draft penned by Stuart Beattie. Further, it stressed that the villain would still be Jigsaw as it has reported before.

July 23, 2007 03:53:28 GMT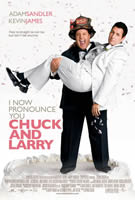 It's obvious now that moviegoers are rather inclined to have laughs in spending their weekend in theaters this time as "" surprisingly goes straight to the top place of weekend domestic box office ended July 22 despite bad reviews.

Raking in a hefty $34.2 million, the Universal comedy thereby successfully knocks "" down to number two, but, on the other hand, only makes a narrow gap between them for the fifth installment of the teen wizard adventures turns out to score slightly below at $32.5 million.

July 21, 2007 06:47:07 GMT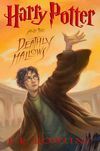 The long-awaited moment is finally coming to life now as bookstores across Britain and other parts of the world brought up their copies of "Harry Potter and the Deathly Hallows", the seventh and final chapter of the bespectacled teen wizard's adventures.

At Waterstone's bookstore on Piccadilly in central London, over 5,000 people lined up for hours before the midnight opening, many dressed in various costumes as wizards, witches, house elves, and weirdly, even Hogwarts castle. In the U.S., fans willingly gathered up since daylight outside bookstores in Los Angeles. Readers in the States had to wait until midnight stroke in each time zone, from 12:01 A.M. EDT Saturday, July 21.

July 21, 2007 04:37:58 GMT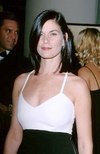 Marking her return to the film industry after half-a-decade hiatus, actress is now on the move to carry out not only one but three stints at once in a big screen project. "The Last Seduction" star has been reported to about produce a biographical feature of late Russian poet Anna Akhmatova with an eye to also topline and possibly direct.

Already tapped scribe Jim Curtis to work on the script, the project will likely depict the life journey of Akhmatova, especially her achievement in becoming a renowned, strong feminine figure in Russian arts. Akhmatova, whose real name was Anna Andreevna Gorenko, was noticed for addressing a variety of themes including time and memory, the fate of creative women, and the difficulties of living and writing in the shadow of Stalinism in her works.

July 21, 2007 03:45:02 GMT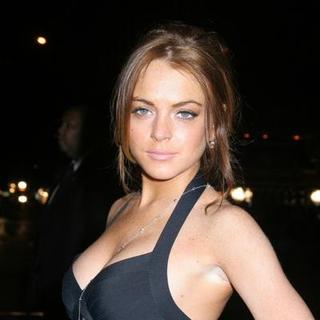 With 's out-of-rehab status, production on "Poor Things" should be go on by now, but looks like that is not going to happen for good if looking on a report posted on New York Post's Page Six.

According to the gossip column, the flick's set designer Fontaine Beauchamp Hebb has sent an e-mail with the subject line "'Poor Things' Has Been Cancelled" to product vendors GE and Dell computers, which both were promised placement in the movie in exchange for cash. There he informed that producer Jack Gilardi Jr. has decided to pull the plug on the picture due to Lohan's return to the club scene on the heels of her departure from Promises treatment center.

July 20, 2007 08:25:38 GMT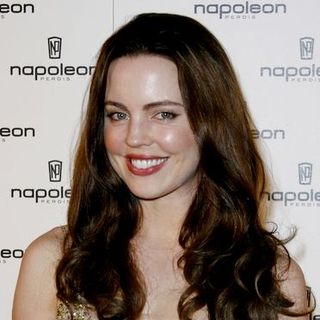 Already undergone a rather hectic schedule this year, Australian actress appears to still have plenty of energy in her to take on one more acting stint for her future film credits.

According to Moviehole.net, the former roller skating athlete is preparing to board a new thriller entitled "", which is filming in Canada this month under the direction of Amanda Gusack who also penned the script.

July 20, 2007 08:00:05 GMT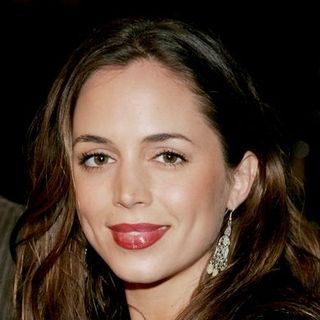 Set to board the same vehicle together, , , , , and are all poised to star in a dramatic feature telling about the birth of the Napa Valley wine industry, The Hollywood Reporter has revealed.

Titled "", pic is based on the true story of California's Chateau Montelena winery, which won an international wine-tasting competition and put the region on the vino map. Filming is due to begin August 1 this year in Napa and Sonoma under the direction of Randall Miller who will helm from the script originally penned by Ross Schwartz that he rewrote alongside Jody Savin.

July 20, 2007 07:30:15 GMT
Bringing more highlight to the international cast of the ambitious project, renowned Colombian actress has given her agreement to take part in "" and "", Steven Soderbergh's back-to-back biopic of Latin American revolutionary Ernesto "Che" Guevara.

Written by Peter Buchman, the project will depict Guevara's life journey from the time he struggled to mobilize popular support in his homeland up to his 1964 visit to New York where he spoke at the United Nations and was celebrated in society circles. Attached to star are Puerto Rican thesp , Britain's , Germany's , and Cuban Jorge Perugorria as well as Spanish actors Jordi Molla, Oscar Jaenada, and Eduard Fernandez.

July 20, 2007 06:47:26 GMT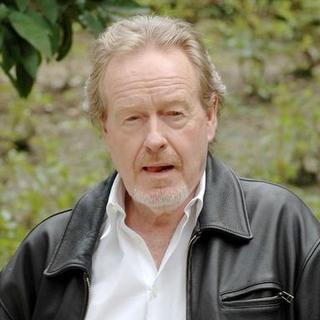 Landing a seven-figure deal, Fox 2000 alongside Scott Free have successfully obtained rights to film a post-apocalyptic vampire trilogy by Jordan Ainsley, the PEN Hemingway Award and Stephen Crane Prize-winning author of the literary novel "Mary and O'Neil."

The studio will first develop "The Passage (2009)" from the first part of the three-book series, which tells about government's secret experiment on a virus that horribly unleashes a swarm of vampires out of the test subjects, which include death row inmates. Project is said to have already caught the attention of noted filmmaker Ridley Scott although it is still unclear whether he will indeed take helming duties on it.

July 20, 2007 04:40:07 GMT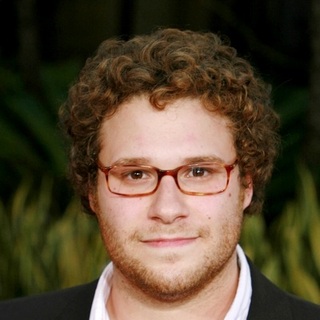 Taking a great leap from comedy to action genre, "" star has landed deals to executive produce "" for Columbia Pictures alongside his frequent collaborator Evan Goldberg, Variety has confirmed.

The actor is also reported to currently be in the stage of finalizing a deal to write the project with Goldberg and is likely to topline it as well by playing the title character, the alter ego of millionaire publisher Brit Reid.

July 20, 2007 04:13:24 GMT

The fate of our adamantium-clawed superhero now lies in Gavin Hood's hands as the South African filmmaker has been entrusted to handle directing matters on "Wolverine", the 20th Century Fox's spin-off of its "X-Men" franchise.

Project thereby will be Hood's second Hollywood feature after the upcoming "" as well as his first venture into superhero flicks. As for the story, it is said to use several resources that include the Marvel Comics lore and the more recent "Weapon X" graphic novels by Frank Miller to depict how the titular character emerged from a barbaric experiment as an indestructible mutant with retractable razor-sharp claws.

July 20, 2007 03:30:48 GMT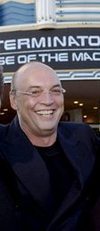 Still in its early stage of development, "" has already faced serious problem on the way concerning its distribution rights.

Rights holders to the project are reported to have placed a lawsuit against MGM, alleging that the giant studio is interfering in their right to negotiate for the distribution of this fourth installment of the popular sci-fi action franchise.

July 19, 2007 09:18:12 GMT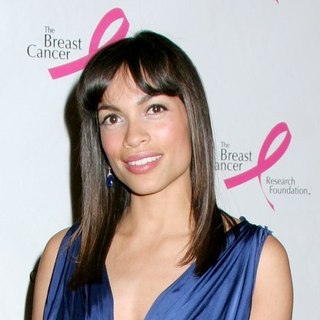 Gearing up for his next movie project "", New Jersey-based filmmaker Kevin Smith has pointed out to MTV that he is keen to board the flick with his "" star in it.

"I wrote [the role of Miri] for Rosario Dawson," so he confessed. "I'd be kind of flabbergasted if she didn't do it."

July 19, 2007 08:34:07 GMT

Appears to take a break from fantasy genre, Walden Media is on the move to develop an adventure movie that is set against the backdrop of Maverick's, home to one of the largest and most dangerous surf breaks on the planet, The Hollywood Reporter has learned.

Story will be based on the true events experienced by surfing prodigy Jay Moriarity, who, during his teens, took on the waves at Northern California surfing jewel Maverick's, where the winter swells pull in waves five stories tall. Prodding wise surfing elder Rick "Frosty" Hesson to prepare him, he finally put by the local legend through a program of intense physical training.