April 30, 2007 08:28:17 GMT
Hiring two names to carry out the task instead of just one, Warner Bros. Pictures has brought both Stan Zimmerman and James Berg into its pit to replace Tracey Jackson in working on the script of its new comedic drama "."

An adaptation of Karen Quinn's best-seller novel, the project follows the life journey of a New York woman as she loses her job at Wall Street, her husband, and her high-end apartment. Trying to build a new life with her two daughters, she then establishes a kindergarten referral service for well-heeled Manhattanites vying to get their tots into the country's choice schools.

April 30, 2007 07:51:18 GMT
Striving to give big screen treatment to a small screen production, Universal Pictures is in the middle of finalizing deal to make "Second Sight", the film version of BBC's miniseries of the same name starring , Variety has revealed.

Aired in 1999, the original focused on a police detective named Ross Tanner who is struggling to solve the brutal murder of a teenage boy before he completely goes blind. It was also aired in the U.S. via PBS and even spawned a sequel titled "Second Sight: Kingdom of the Blind."

April 30, 2007 07:18:25 GMT
Brushing the dust off of its surface, Miramax Films is on track to revive "", a big screen feature originally being set up at its former subsidiary Dimension Films, which now is part of The Weinstein Company.

Based on Sara Gran's novel of the same title, the flick revolves around a woman who may be possessed by unseen forces or simply may be losing her mind. Carter Smith, who was recently appointed to direct "", will helm from script penned by Tristine Skyler with an eye to start filming early next year.

April 30, 2007 06:02:20 GMT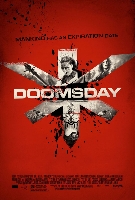 Apparently desires to keep evoking tension among the audience, "Heroes" star has followed up his role in "" with that in "", Rogue Pictures, the studio producing the latter movie, has confirmed.

Already had , , and Alexander Siddig in the cast list, the sci-fi action thriller is set in the thirty years after a plague caused by a lethal virus called Reaper has wiped out most of the human population. McDowell will portray a global expert on the virus that an elite group of specialists, led by Mitra's character, is battling through to retrieve a cure for.

April 30, 2007 04:07:46 GMT
New movies of various genres have popped up together to heat up the competition on the box-office yet "" amazingly remains undisturbed on its position on the top for the weekend ended April 29, 2007.

In its third run, the teen-oriented thriller once again turns out to be the best of all, effortlessly adding a decent number of $9 million and so, forcing newcomers "" and "" to line up behind as the second and third place holder, respectively.

April 28, 2007 05:13:24 GMT
Another day another speculation on who's in the running to be the next Bond girl in "Bond 22", and this time the subject is Dutch actress .

MI6.co.uk, the trustworthy media-website dedicated to world of the suave British super-spy, has come up with an interesting scoop saying the "" star "is currently being considered for the lead female role" in the project. This tidbit thereby puts the actress' name behind those of Australian actress , Turkish model-kickboxer Fulya Keskin, and singer , who all have been rumored to be the contenders for the part.

April 28, 2007 04:21:49 GMT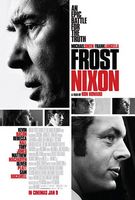 Looks like there will be much similarities between "" and the Peter Morgan play it is based on apart from the story, if deals are finally inked.

Reports coming to the surface have informed that two cast members from the original namely and are currently involved in negotiations to reprise their stage role on the big screen version. Both Langella and Sheen received positive reviews from critics for their performance as former U.S. president Richard Nixon and TV presenter David Frost, respectively, during the premiere of the play at London's Donmar Warehouse theatre last year.

April 28, 2007 03:19:25 GMT
The Human Torch is taking a job as one of the LAPD officers. Yes, it's true, "" star has revealed to IGN on April 26, 2007 that he next will appear in "The Night Watchman
1
", the Fox Searchlight and New Regency thriller set against the backdrop of U.S. third largest law enforcement agency.
Already included both and , the flick centers on a member of an elite group of LAPD cops who questions the ruthless tactics he has used to become such an effective force in solving murders and battling gang violence and drugs. Reeves will portray the guy while Whitaker is plotted as a captain of the elite unit called Ad/Vice.
April 27, 2007 09:49:16 GMT
Finally encounters his full-length feature directorial debut, MV director Marc Webb has signed on to helm a rom-com flick titled "" at Fox Searchlight's pit.

"It's about a guy who falls in love with a girl who doesn't believe in love," remarked Webb, who has directed music videos for a number of high- profile bands such as , , , and .

April 27, 2007 09:32:19 GMT
Steadily running her Blossom Films, is about to produce a comedy feature entitled "" which she may also star in, The Hollywood Reporter has revealed.

Set to be developed for the 20th Century Fox to release, the project is actually a remake of Technicolor's classic movie of the same name which centered on three models who use their charm and good looks to lure rich men. Plot details for the update are being kept under wraps, but it is described as a complete overhaul of the original story.

April 27, 2007 08:55:56 GMT
Securing his second directorial effort after "", Karey Kirkpatrick has come onboard to direct comedy flick "NowhereLand" which Paramount Pictures is developing under its banner.

Toplining by , the picture concerns on a successful financial executive who finds his career going down the drain and discovers the answers to his problems within his daughter's imaginary world.

April 27, 2007 08:39:53 GMT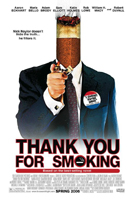 Giving special attention on films presenting accurate depictions of drug, alcohol and tobacco use as well as addiction and mental health issues, Entertainment Industries Council selected on Tuesday, April 24 three big screen titles as the winners of its 2007 PRISM Awards.

For Feature Film -- Wide Release category, the organization ultimately cast its choice on "" while naming "" and "Shelf Life" Best Feature Film -- Limited Release and Film Festival, respectively.

April 27, 2007 07:51:30 GMT
Get ready to unravel the hidden talent of , folks, as the actress is going to make a venture into another side of show business besides acting.

SCI-FI Wire has come up with a surprising report stating that the "Spider-Man" series star is about to have her directorial debut in a short feature which will be a part of Glamour magazine's "Reel Moments" series. Also writing the project, Dunst is expected to begin filming it in August this year.

April 27, 2007 07:10:06 GMT
Despite the heavy words floating around about her possibility to fill in the lead role in "", turned out to be unaware of her being reported so by Britain's Daily Express last week.

Finally gave response to the publication after learning about it, the "" star has laughed off the tidbit and assured IGN that no one has even approached her for any talks to take the part.

April 27, 2007 06:21:43 GMT
After drifting around for more than two years, "" at last has come to its new phase. Variety has brought in great news stating that the project has already found its director in David S. Goyer, the man behind the writings of all three "Blade" films, "" and its sequel "."

A spin-off to the "X-Men" franchise, the project is said to follow the titular character as he comes to grips with his mutant ability then improving it to hurt down the Nazi war criminals that tortured him. It is his lust for vengeance that ultimately turns him and his best friend Charles Xavier, also known as Professor X, into enemies.