May 05, 2007 07:39:40 GMT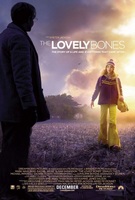 Well, Peter Jackson sure can take a seat and relax for a while now as the pitch he has been shopping around, "", finally finds a place to rest at DreamWorks Pictures.

CEO and Co-Chairman of the studio Stacey Snider officially announced yesterday, May 4 that the company has successfully taken charge of the project in association with Film 4, which will see its execs Tessa Ross, Ken Kamins, and Jim Wilson all serve as the executive producers.

May 05, 2007 06:20:35 GMT
It has been some time since was said to be offered chance to portray Freddie Mercury in a biopic of this late frontman of 's and now words have it that is up for the role instead and even is in the stage of negotiations with the project's filmmakers.

British tabloid daily newspaper Daily Mirror has claimed to have received info from an unidentified source that the "" star is being tipped for the part, saying the actor "loves the idea he can get away with playing Freddie after modeling Borat's look on him."

May 05, 2007 04:59:22 GMT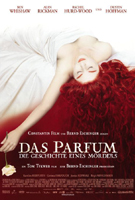 Nominated for eight categories at the 57th annual German Film Awards, also known as the Lolas, gothic thriller "" delightfully collected most honors as the prestigious ceremony took place yesterday night, May 4, at Berlin's Palais am Funkturm.

Being triumphant in technical categories, the picture garnered trophies for Best Cinematography also Best Editing as well as Best Set, Costume, and Sound Design. Though so, the movie failed to win helmer Tom Tykwer the Best Director title, which was eventually nabbed by Marcus H. Rosenmueller for "Grave Decisions."

May 05, 2007 04:21:47 GMT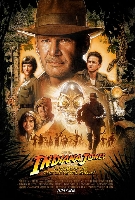 Up for now, there is still no sign of veteran actor Sean Connery giving his nod to be cast in "Fourth Installment of the Indiana Jones Adventures" yet it appears that his character, Professor Henry Jones, has been submitted into the flick's screenplay instead.

Confirmed the inclusion is the movie's executive producer George Lucas as he received an honor from the San Francisco Film Society on Thursday, May 3.

May 05, 2007 03:36:37 GMT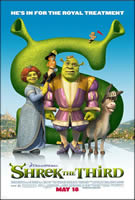 The coming of "" is only within two weeks yet it does not mean that there is no new look for fans to take a sneak peek at.

Yes, in counting the days to the release of the highly-anticipated animated flick, a new trailer has been exclusively posted online at in High Definition. Apart from the clip, the site also provides character guide and previous trailers of the movie as well as funny games that the visitors can play.

May 05, 2007 02:50:23 GMT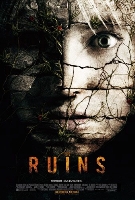 Making a follow-up to the inclusion of , filmmakers of "" have added three more talents namely , , and to accompany the "" star in the cast lineup, The Hollywood Reporter has learned.

Based on the Scott B. Smith best-selling novel, the thriller horror concerns a group of friends whose leisurely Mexican holiday takes a turn for the worse when they join a remote archaeological dig in the jungle, where something evil lives among the ruins. Tucker has already been billed to play a guy named Jeff who persuades the group to come along.

May 04, 2007 09:46:31 GMT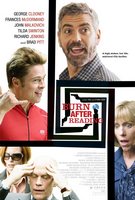 Being ambitious in making the project as a real high-profile feature, filmmakers of "" is holding negotiations with to get him joined the likes of , , and in the dark screwball comedy.

If both sides finally reach an agreement, Malkovich will likely assume the lead role of Ozzie Cox, a former CIA agent who loses the disc of the memoir he is writing. As for McDormand and Clooney, the two have already been billed to portray Cox's philandering wife and an assassin, respectively, while what role Pitt will play is still unclear.

May 04, 2007 09:15:55 GMT
Undaunted by the critics' negative reviews in her latest starring vehicle of "", is landing her next acting stint in a comedic feature entitled "."

Representative of the beauty told PEOPLE that the pop sensation would topline the project as the titular character, a down-on-her-luck actress who enlists in the Marines.

May 04, 2007 08:26:45 GMT
Appears to be tireless in putting more big screen titles into her Type A Films, is reportedly on the move to produce a film feature based on real events titled "Under the Bridge" with "" director Catherine Hardwicke being in talks to direct.

Based on Rebecca Godfrey's true-crime account of a brutal high school murder, the project will chronicle the 1997 killing of a student named Reena Virk in a small British Columbia town also the ensuing investigation and prosecution of the case. It is still not clear yet whether Witherspoon will also star in.

May 04, 2007 08:06:25 GMT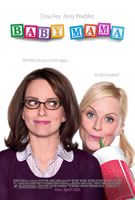 Set to raise the degree of laughter that "" is aiming to deliver, has landed deals to co-star in the Universal Pictures comedy, The Hollywood Reporter has revealed.

Featuring and as the leadstars, the flick finds Fey as a single working woman whose desire to have a child and keep her career leads her to hire a surrogate, played by Poehler. Shepard is said to portray Carl, the philandering husband of Poehler's character, who unintentionally brings the two women together when he tries to scam the surrogate.

May 04, 2007 08:05:43 GMT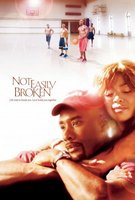 Ready to show his dramatic side this time, has given his positive sign to topline faith-themed drama "" that Screen Gems is now developing for Sony Pictures Entertainment to distribute.

An adaptation of a book by T.D. Jakes, the picture centers on a couple whose strength and faith are tested after the wife is injured in a car crash and the husband becomes attracted to another woman. Assigned to pen the screenplay is Brian Bird, who last penned "" for 20th Century Fox.

May 04, 2007 07:37:16 GMT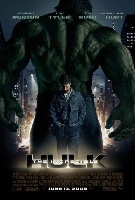 Folks, please welcome the new Betty Ross in the gang as filmmakers of "" finally have cast their choice on to assume the role, previously played by in the flick's predecessor "" back in 2003.

The longtime love interest of Dr. Bruce Banner/The Hulk, Ross is his fellow scientist and an ally in his quest to find way in getting rid of his lurking monster deep inside. Reports said that "Incredible Hulk" in the beginning would see her get estranged from Banner but later being swept back into his life after the pursuit of the Hulk heats up while finding the man is on the run trying to cure his condition.

May 04, 2007 06:41:00 GMT
Still eager to shed time for acting despite her hectic schedule following the release of new album "", is taking a starring role in thriller drama "Twist of Fate", the beauty herself has confirmed.

Calling the project "a dark kind of drama, sort of indie, kind of, but not too indie" that lets her do "a lot of freaking out and crying", Lavigne further revealed that she will be the lead and begin filming the picture this winter.

May 04, 2007 06:11:45 GMT
As "" is gracing theaters all around the world this week, now the buzz and hype are surely shifting to its sequel, "", which has already been confirmed to be made at Columbia Pictures for sure.

Well aware of this, Cinema Blend has obtained from its inside sources some surprising tidbits regarding the project, particularly about its prospect to get developed and the possibility of it to have a totally new cast lineup.

May 04, 2007 04:24:55 GMT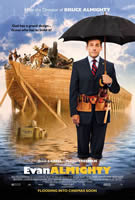 Peeling more skins on its big-budgeted movie "", Universal Pictures has posted online a new international trailer for the movie, which is going to hit North American theaters this summer on June 22.

The trailer is available exclusively on and runs exactly two minutes twenty-two seconds. In the meantime, fans can also take a look at a few production photos on the site, mostly picturing the titular character with long white hair and beard.