September 03, 2007 08:41:33 GMT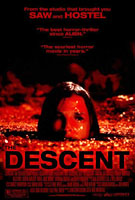 The claustrophobic experience in "" will be brought up again to the big screen, only this time it will not come exactly from the same person who successfully evoked it.

According to Fangoria, another name has been chosen to helm the follow up to the last year's horror hit, currently listed as "The De2cent", and the person turns out to be film editor Jon Harris while "Descent" director Neil Marshall is said to only return as the writer and producer.

September 03, 2007 07:33:13 GMT
Words on J.J. Abrams' mysterious project "1-18-08" keep rolling heavily now that another reader of Ain't It Cool News has come up with what may possibly be details of the next trailer for the monster movie.

Claimed to have the description of an unseen new footage from the film, the person stated that the trailer will open with several traumatized survivors from the monster's initial attack who move through a dimly lit corridor. Including in the pack are main character Rob, a cameraman, and a girl badly beaten up.

September 03, 2007 05:20:07 GMT

Production on what is currently known as "Indiana Jones and the City of the Gods" has already moved to Los Angeles, and handfuls new pictures taken there have delightfully popped up online for all of you Indy fans to marvel at.

Posted at , most of the photos were taken from the Universal Studios lot of Falls Lake and Mexican Street set for the project. In the meantime, the site further informed that stage 16 of Warner Bros. Studios lot in Burbank may also be used as the movie's production location.

September 03, 2007 04:06:41 GMT
It appears that moviegoers' favors have moved to horror genre with the grand arrival of "", Dimension Films' re-imagining of the 1978 classic slasher flick

Beating out the rosiest predictions, the movie effortlessly took in a magnificent $30.6 million since its debut on Friday, August 31, 2007 to break record for a new release during the Labor Day holiday weekend previously set by "" at $16.5 million two years ago.

September 01, 2007 07:44:53 GMT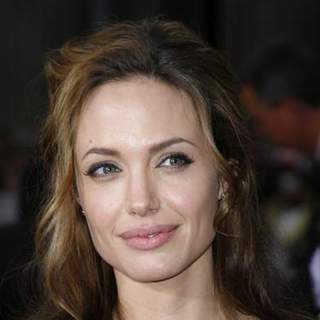 Since has been confirmed to not reprise her part as Catherine Banning in "", it is not surprising to hear a new female lead is already been found for the flick. What makes it so sensational is the name assigned for the role, which turns out to be none other than .

Yes, that's likely to be her according to Moviehole.net, as it claimed that the Oscar-winning actress has "finally reached a deal to play 's leading lady in the movie." While did not say anything about the character she is set to portray, the site, however, openly revealed that the project is based on Eric Ambler's "The Light of Day" which Peter Ustinov adapted for his 1964 heist movie "Topkapi" and "will please fans of the first movie but also newcomers to the series."

September 01, 2007 07:01:28 GMT
Seems talks on "1-18-08" will never run out topics to be speculated about as long as the mystery surrounding the project has not yet been dissolved.

Running on the mill now is that of the giant monster, of which attack will become the center of the movie's story. A reader of AICN, claiming to be the friend of one of the production crew, has posted a note stating he has been told that the beast will have scales that contain thousands of "parasites" with claw-like legs. Pointing out the flick to be "(sort of) a modern day version of 'The Beast from 20,000 Fathoms'", the person further informed that the smaller creatures are said to leap off and attack everything in their sights after the monster gets hit by some tank shells.

September 01, 2007 04:19:02 GMT

Though it is not until February 15 next year that "" hits cinemas nationwide, an international trailer for the flick has delightfully surfaced up on the net for those of action-thriller fans to take a look at.

Placed on Sony Pictures' , the trailer can be viewed using either Quicktime or Windows Media Player. Access to the trailer can also be obtained through section on AceShowBiz.

September 01, 2007 03:33:07 GMT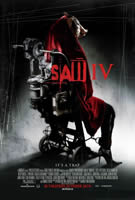 Starting marketing campaign for its upcoming "", Lionsgate Films has delightfully launched a teaser trailer and official site for the horror thriller on the net.

Running less than a minute, the trailer can be seen on both and the . It also can be reached through AceShowBiz's page.

September 01, 2007 02:22:01 GMT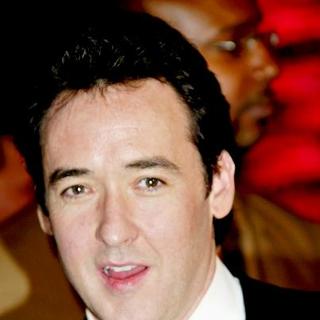 Seems it will take some time longer than we have thought to see go for high-speed action in "Stopping Power."

Despite the success in finalizing preproduction stage on the action thriller, IM Stopping Power GmbH, a subsidiary of IM Internationalmedia AG that backs up the project, just brought in a shocking announcement stating the start of principal photography on the movie has been suspended.

August 31, 2007 10:07:39 GMT

Exploring the life in Big Apple, New Line Cinema is on the process to develop a new big screen feature from a script by Margaret Nagle entitled "New York State of Mind", Variety has revealed.

Described as a fantastical love story, the project will be filmed entirely in the titular city with Arnold and Anne Kopelson both handling producing matters. The husband-and-wife team currently are prepping "" also for New Line, the first stint they do since the 2004 thriller "."

August 31, 2007 09:08:16 GMT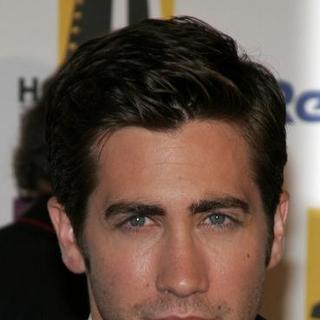 Looks like talks about "Justice League of America" now are focusing on the cast lineup after those about whether the project will be motion capture flick that circulated for the past few days.

Again coming from IESB.net, words have it that a number of prominent Hollywood names are being planned to round out the cast. Among those being eyed reportedly are and with tipped for Maxwell Lord, as Lex Luthor, as Talia Al Ghul, and as the Martian Manhunter.

August 31, 2007 07:52:35 GMT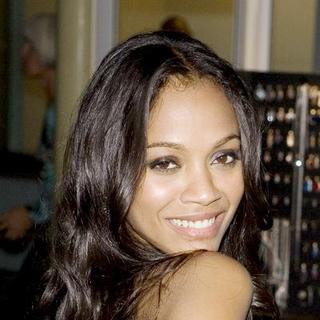 Casting has already begun on male actors for the highly-anticipated "" with the inclusions of , , and , but how about that on the female side?

According to TrekMovie.com, attempts appear to have been made on the matter as it has learned from sources close to the production that has been offered the role of Lt. Uhura, the USS Enterprise's communications officer. However, the site does careful to state that "the deal is not yet final", which it points out to possibly be due to the actress' schedule in James Cameron's "."

August 31, 2007 06:59:15 GMT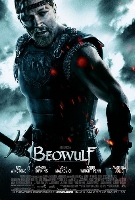 No doubt will satisfy the curiosity of those craving for more information on its upcoming motion capture feature "", Paramount Pictures has smoothly brought up new collections of podcasts which each offers interesting points about the movie.

In one of these, fans can tune in to hear the interview conducted by "Scene Unseen Movie Reviews" Chris and Jimmy to the cast and crew members. Also find out how they discuss behind-the-scenes stories plus banter back and forth with the creators of the epic.

August 31, 2007 04:58:59 GMT

This week should really be celebrated by all the horror fans out there for here comes another footage from an upcoming horror movie apart from that from "" that has also been just released.

Yes, the first theatrical trailer for MGM's "" has delightfully made its way to pop up on the net by now. Running on 2 minutes 27 seconds, it can be seen in either standard or HD format on , which is also able to be accessed from AceShowBiz's section.

August 31, 2007 04:12:15 GMT

Horror fans now can get something new to look at on the net as Warner Bros. Pictures has ultimately unleashed a new official trailer for its upcoming thriller horror "" online.

Posted in standard and HD formats on , the trailer can also be reached by going to the page at AceShowBiz. Running about 2 minutes 22 seconds, it not only gives brief description on what the movie is all about, but also presents few creepy scenes towards its end.