July 30, 2007 09:13:41 GMT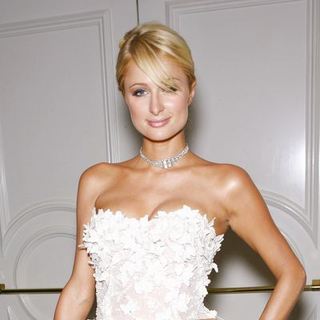 Still determines to work her way in acting, has surprisingly reached deals to take starring part in Twisted Pictures and Lionsgate Films' full-blown musical thriller "", thereby joining Paul Sorvino and in the cast.

Directed by Darren Lynn Bousman, pic is set in 2056 during which a plague nearly destroys the human race and survival is dependent upon being able to finance a pricey organ transplant. Hilton, who will also sing in the project, is billed to portray a daughter of the organ transplant magnate, played by Sorvino, who is the villain of the piece.

July 30, 2007 08:45:15 GMT
The list of movies featured at this year's Toronto International Film Festival keeps growing larger as organizers of the event have smoothly added eight more titles to the lineup, all being placed in the Special Presentation slot.

The first four of these latest additions are learned to be "", "", "", and Tom Kalin-directed drama picture "." Among the group, "Wild" and "Seattle" are learned to about encounter their world premiere at the festival.

July 30, 2007 07:37:06 GMT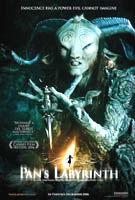 Preserving its tradition in encouraging and recognizing the positive portrayal of Latinos in all media as well as increasing Latino representation at all levels of the entertainment industry, the Imagen Foundation once again listed out the honorees of its Imagen Awards for this year's celebration held on Saturday, July 28 at Walt Disney Concert Hall.

Coming out as the top scorer in film slot was surrealistic feature "" which triumphantly got deemed Best Picture, beating out strong competitors like "" and "." Pic also led helmer Guillermo del Toro and star Ivana Baquero to receive Best Director and Actress honor, respectively.

July 30, 2007 06:42:56 GMT

Coming up with packs of information about its future slate at this year's San Diego Comic-Con, Walt Disney Pictures has eagerly opened up details on the plot of "", its next CGI animated feature of Pixar Animation Studios production.

Provided by helmer Andrew Stanton, the story explains that humans in the future have completely trashed Earth with rampant commercialism and then leave the planet on space liners, leaving behind a number of robots to clean up the planet, including the titular character.

July 30, 2007 05:00:33 GMT

Compiling a pile of comic-book adaptations at its pit, Benderspink is on the way to spark a new one titled "" based on the graphic novel from Devil's Due Publishing of the same name created by Mark Powers and Chris Lie, Variety has reported.

Project is said to focus on an alien race known as the Benefactors who land on Earth to help humanity defend itself from a massive invasion by another, more malevolent alien force. Putting aside social status, every man, woman, and child must unite to save the world from annihilation as they are conscripted in a draft to battle the aliens.

July 30, 2007 04:35:36 GMT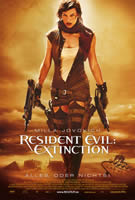 This time providing much opportunity for moviegoers to have deeper look on its anticipated "", Sony's Screen Gems has willingly placed not only one but two trailers for the movie on the net, one of them being the clip recently shown at this year's San Diego Comic Con.

The first one has been put online at and is best viewed in HD format of OuickTime version while the second, the one from Comic-Con, can be seen through the flick's as the Red Band trailer in the 'Trailers and Videos' section.

July 30, 2007 03:43:59 GMT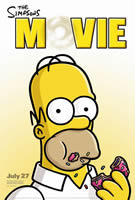 A loud "Woo Hoo!" sure can be heard from filmmakers of "" by now as Homer and his lovable, if dysfunctional, family members effortlessly reach their goal in entertaining most moviegoers to bring their vehicle to the top spot of the weekend domestic box office ended July 29, 2007.

Forcing last week's champ "" to go down one step below, the big screen version of the long-running popular animated TV show amazingly scores a fantastic $74 million, over three times larger than the $19.1 million the Universal Pictures comedy has collected in its second spin on the chart.

July 28, 2007 08:13:13 GMT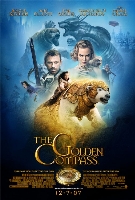 Giving a rare treat of showing an extended preview for its fantasy epic "" at this year's San Diego Comic-Con on Friday, July 27, New Line Cinema has delightfully placed the clip online for numerous fantasy fans out there to experience the same wonder and excitement as visitors of the convention have had.

Running about five minutes, the preview is posted on and shows lots of footage of daemons transforming as well as scenes from the final battle with the witches.

July 28, 2007 07:40:16 GMT

Following the confirmation of "" cast earlier this week, Warner Bros. Pictures has delightfully brought an official website for the project on the net for fans to take a look at, it has been learned.

Featuring the synopsis and cast lineup of the movie, the reportedly will soon include the photos, the Comic-Con poster, and a Production Blog on the anticipated project, so keep visiting it regularly to finally get all of them then.

July 28, 2007 06:51:20 GMT
Fans of the caped crusader now can take early glimpse on the highly-anticipated "The Dark Knight" as a teaser footage for the superhero flick has surfaced on the net at a website called , a new site created as part of the viral marketing for the project.

Available in QuickTime version, the footage can be viewed in High Definition format in medium, high, and best quality. It is learned that the clip is the one that was attached to select prints of "" as announced before.

July 28, 2007 06:05:33 GMT

Seems the Abomination won't be the only supervillain the titular hero is set to face in "" for Universal Pictures and Marvel Studios reportedly have cast to play Samuel Sterns aka The Leader, one of the green goliath's major antagonists, in the project.

In Hulk lore, Sterns was once an ordinary human being with average intelligence who became a menial worker in a chemical research plant. Due to a gamma radiation accident, he then turns into a super-intelligent criminal with an oversized brain housed in a towering cranium using the name of 'The Leader'.

July 28, 2007 04:35:59 GMT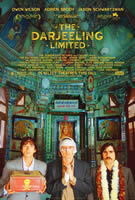 Constructing an intriguing line-up of film titles this year, organizers of the Venice Film Festival have officially revealed on Thursday, July 26 the full list of movies set to be presented at the event, held for the 64th time in its 75th anniversary celebration.

For In Competition section, there will be twenty one flick set to be featured in apart from the previously-announced "" which will be the opening film at the festival, all to encounter their world premiere. About half are either American or British productions, like "", "", "", "", "", and "."

July 28, 2007 03:25:55 GMT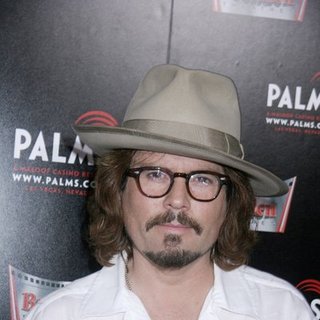 Obviously still in Warner Bros. Pictures' favor, has added one more film feature to work on together with the studio through his Infinitum Nihil shingle.

The two reportedly are set to develop "" based on a 1960s supernatural TV series of the same name created by Dan Curtis. Over 1,225 episodes, the show was recognized as a highly atmospheric, spooky soap that featured gothic horror staples like vampires, monsters, witches, werewolves, ghosts, and zombies.

July 28, 2007 02:32:35 GMT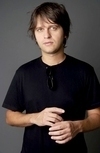 Judging from the success he achieved through "", sure it does not take long for Juan Carlos Fresnadillo to nab his next directorial stint.

Yes, the Spanish filmmaker has already received an assignment from DreamWorks Pictures to handle helming matters on its new big screen feature titled simply "." A character-driven chase drama, project centers on a desperate man who carjacks a young woman, setting off a high-speed car chase across Los Angeles.

July 28, 2007 01:53:44 GMT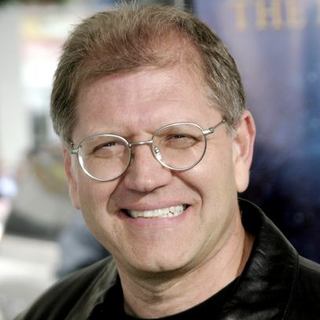 Building up anticipation on its ambitious computer animated flick "", Paramount Pictures has smoothly brought online a new trailer for the fantasy movie while updating the official website in its preparation to launch the film on November 16 this year.

Posted on , the footage can be viewed in Quicktime version in either standard or high definition format. Meanwhile, the contains several features that include the film synopsis, gallery, and downloadable items.