April 27, 2007 09:49:16 GMT
Finally encounters his full-length feature directorial debut, MV director Marc Webb has signed on to helm a rom-com flick titled "" at Fox Searchlight's pit.

"It's about a guy who falls in love with a girl who doesn't believe in love," remarked Webb, who has directed music videos for a number of high- profile bands such as , , , and .

April 27, 2007 09:32:19 GMT
Steadily running her Blossom Films, is about to produce a comedy feature entitled "" which she may also star in, The Hollywood Reporter has revealed.

Set to be developed for the 20th Century Fox to release, the project is actually a remake of Technicolor's classic movie of the same name which centered on three models who use their charm and good looks to lure rich men. Plot details for the update are being kept under wraps, but it is described as a complete overhaul of the original story.

April 27, 2007 08:55:56 GMT
Securing his second directorial effort after "", Karey Kirkpatrick has come onboard to direct comedy flick "NowhereLand" which Paramount Pictures is developing under its banner.

Toplining by , the picture concerns on a successful financial executive who finds his career going down the drain and discovers the answers to his problems within his daughter's imaginary world.

April 27, 2007 08:39:53 GMT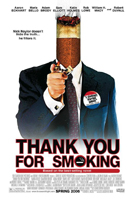 Giving special attention on films presenting accurate depictions of drug, alcohol and tobacco use as well as addiction and mental health issues, Entertainment Industries Council selected on Tuesday, April 24 three big screen titles as the winners of its 2007 PRISM Awards.

For Feature Film -- Wide Release category, the organization ultimately cast its choice on "" while naming "" and "Shelf Life" Best Feature Film -- Limited Release and Film Festival, respectively.

April 27, 2007 07:51:30 GMT
Get ready to unravel the hidden talent of , folks, as the actress is going to make a venture into another side of show business besides acting.

SCI-FI Wire has come up with a surprising report stating that the "Spider-Man" series star is about to have her directorial debut in a short feature which will be a part of Glamour magazine's "Reel Moments" series. Also writing the project, Dunst is expected to begin filming it in August this year.

April 27, 2007 07:10:06 GMT
Despite the heavy words floating around about her possibility to fill in the lead role in "", turned out to be unaware of her being reported so by Britain's Daily Express last week.

Finally gave response to the publication after learning about it, the "" star has laughed off the tidbit and assured IGN that no one has even approached her for any talks to take the part.

April 27, 2007 06:21:43 GMT
After drifting around for more than two years, "" at last has come to its new phase. Variety has brought in great news stating that the project has already found its director in David S. Goyer, the man behind the writings of all three "Blade" films, "" and its sequel "."

A spin-off to the "X-Men" franchise, the project is said to follow the titular character as he comes to grips with his mutant ability then improving it to hurt down the Nazi war criminals that tortured him. It is his lust for vengeance that ultimately turns him and his best friend Charles Xavier, also known as Professor X, into enemies.

April 27, 2007 04:56:17 GMT
Sure it's a common thing to hear a film feature made with a handful of $5 million, but to learn about a scene costing the same number undeniably is an uncommon one to accept, and that probably can only be found in Warner Bros. Pictures' action horror flick "."

Reports said that filmmakers of the movie have spent a minimum cost of the amount to shoot one scene depicting a massive evacuation from the spreading vampire-zombie plague on New York City's Brooklyn Bridge. Dubbed "the most expensive scene ever shot in New York", the sequence was filmed over the course of six nights in January, involving no less than a crew of 250, the assistance of 14 government agencies, and a cast of 1,000 extras, including 160 members of the National Guard.

April 27, 2007 03:13:19 GMT
It's been quite a long time since "The Un-Dead" was announced to be the next project of Atchity Entertainment and now, words are circulating that director and cast for the horror flick have already been found.

Source to Blackfilm revealed that Newark-born filmmaker Ernest Dickerson has been appointed to fill in the helmer's seat with , , and negotiating to star in. The site further reported that the three are aiming to land the role of Dracula, Lucy, and Professor Van Helsing, respectively.

April 26, 2007 08:59:17 GMT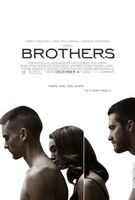 Set to get himself attached to another big screen project, Jim Sheridan is reportedly involved in talks to direct wartime drama "", which will be an Americanized version of Danish filmmaker Susanne Bier's 2004 effort.

Already hired David Benioff to pen the script, the project is said to tell the story of two brothers, one an officer in the Army and the other an ex-convict, whose lives are irrevocably changed as one tries to cope with the scars of war while his troubled younger brother becomes increasingly drawn to his sister-in-law.

April 26, 2007 08:24:13 GMT
Jumping into the same path recently took, has come onboard to nab starring role in "", a comedy flick that Parallel Entertainment Pictures is financing for Lionsgate to distribute.

Also being lined up with other names such as , , and , the beauty will portray the girlfriend of Larry's character. Filming is slated to start May 21 this year in and around Chicago with TV director Charles Carner helming from the script he himself wrote and Parallel's J.P. Williams also Alan Blomquist serve as producers.

April 26, 2007 07:54:50 GMT
Still willing to bring some laughs to cinemas, has given positive sign to topline "", a remake of the 1984 body-switching comedy which New Line Cinema is set to develop at its pit, The Hollywood Reported has learned.

The original flick, starring and , presented a story about a dying spoiled heiress whose soul flies into the body of a successful male lawyer. She, however, only gain controls on the right side of his body while he the left, causing friction and comedy.

April 26, 2007 07:05:33 GMT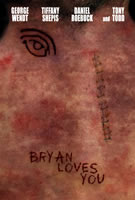 Boldly bringing up the true story of horrifying tragedy involving a cult that occurred in Arizona back in 1993, filmmakers of "" is facing a threat from a group purporting to have connections to the actual cult portrayed in the movie.

Calling themselves "The Right Phoenix", the group sent a typed letter to Landau Motion Pictures' L.A. address, accusing that the story presented in the picture is "a direct assault" on them and demanding the studio to cease any progress on the project.

April 26, 2007 06:09:16 GMT
Nabbing what looks like to be a villainous role, has signed on to play a Mafia kingpin in the highly-anticipated "" and will join the production June this year, LA Daily News has revealed.

Roberts, nominated for an Oscar back in 1985 for his performance in "Runaway Train", has been rather busy lately in maintaining his career, already taking no less than seven big screen projects while making appearance on NBC's hit series "Heroes" as Thompson, an associate of Mr. "Horn-Rimmed Glasses" Bennet.

April 26, 2007 04:52:14 GMT
Four well-known names in directing field this time are carrying out the same banner for sure. Variety has brought in news reporting that Chuck Russell, Deepa Mehta, Joel Schumacher, and Peter Cattaneo have all been picked up by Baldwin Entertainment Group to each work on a film for the studio.

Russell will take helming duties on "Mandrake", an action adventure based on the Hearts comic while Mehta is set to direct an eco drama simply entitled "." Schumacher, in the meantime, will make action flick "1:30 Train" with Cattaneo directing a rom-com movie called "."