September 04, 2006 09:08:44 GMT
Keeps moving on increasingly to draw more dollars into its pocket, "" is a little bit closer to encounter $1 billion in its total income. The Hollywood Reporter has revealed that this second installment of Disney's seafaring tale has satisfyingly added another $11.8 million from 6,681 screens in 49 territories overseas this weekend, making its total gross to $991.9 million worldwide.

With this superb result, "Dead Man's Chest" therefore has taken over the position secured by "Harry Potter and the Sorcerer's Stone" on the all-time worldwide box-office chart and so pushes the Warner Bros.' flick to the fourth place of the list.

September 02, 2006 04:36:34 GMT
It's been more than 10 years since audience saw and setting up a great team in "The Mask" (1994). Now greet them once more, folks, for they are about to make a reunion. Yes, the twosome has been confirmed to share the screen together for the second time in "A Little Game Without Consequence", a new film project from Focus Features.

Based on the French play written by Jean Dell and Gerald Sibleyras, "Consequence" takes a look on a seemingly perfect couple who realize that their friends never liked them as couple to begin with after they pretend to break up. A big screen adaptation of the play has actually been made for French production in 2004.

September 02, 2006 03:50:23 GMT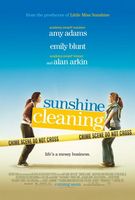 Two glowing, beautiful stars are ready to bring more light on to "." According to a report coming from Production Weekly, and have given positive sign to join the cast of the project developed under Big Beach banner, the production company which recently earned success with indie hit "."

Budgeted at about $7 million, pic is expected to start production early next year with New Zealand filmmaker Christine Jeffs at helm and Glenn Williamson co-producing. The story will center on a woman who wants to send her eight-year-old son to a private school then concludes to enter the business with her unreliable sister in order to gain more earnings.

September 01, 2006 09:03:50 GMT
Fans of 007 sure have to wait a little longer to see "Bond 22" on theaters. Columbia Pictures has just announced that the plan to release the film has moved from the original date of May 2, 2008 to November 7 of the same year, The Hollywood Reporter has reported.

While this may bring disappointment to the series' followers, the new date on the other hand subsequently gives the filmmakers the standard two years to complete the next installment, the usual time between Bond movies. "Eighteen months was a very short window," Sony Pictures Entertainment vice chairman Jeff Blake remarked. "We're going to stay the course."

September 01, 2006 07:50:55 GMT
Marking her foray into mainstream film industry, supermodel has signed on to take a starring role in Rogue Pictures' thriller project of "Strangers."

With this inclusion, Ward thereby is the next name to join the movie after "" star . The beauty will play one of the masked strangers who terrorize a couple living in a remote suburban house while Tyler has been billed as the female half of the couple.

September 01, 2006 07:07:18 GMT
Another remake is about to come out from Peter Jackson after "." The Oscar-winning filmmaker has given his agreement to take the producer seat in developing "", a new version of the 1954 British war film "The Dam Busters", Universal Pictures has confirmed on Thursday, August 31.

"This is one of the most remarkable true stories to come out of World War II," so Jackson said in relation to his decision to produce the picture. "This is an astonishing story that continues to be revered in British Commonwealth history, and our hope is to make their exploits known to more of the world and extend their legacy to a generation that might not otherwise recognize their inspiration and sacrifice."

September 01, 2006 05:07:13 GMT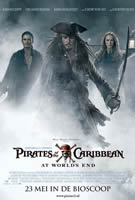 The third installment of "Pirates of the Caribbean" series has finally got fixed title. Screenwriter Terry Rossie has officially announced to fans at the Word Player that the flick will come out under the name of "" as it opens in theaters on May 25, 2007.

This confirmation therefore ends all the uncertainty surrounding the film as Disney previously was reported to consider using "Worlds End" for the title instead. In the meantime, the movie itself still features principal cast members like , , and with new addition of as Captain Sao Feng and as Jack Sparrow's father.

August 31, 2006 09:31:06 GMT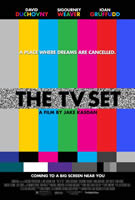 Making another good step, Independent distributor THINKFilm has successfully picked up all North American distribution rights to "", one of the most talked-about films at this year's Tribeca Film Festival, The Hollywood Reporter has revealed.

A directorial work of Jake Kasdan who also penned the script, the movie is a dark comedy centering on the story of an idealistic writer who has to watch his dream TV project slowly getting dismantled by a barrage of industry executives. Set to be released by next spring, it features star-studded cast which includes , , , , and .

August 31, 2006 08:26:24 GMT
A new project is set to bloom under Intrepid Pictures. The company has acquired spec script "" from writers Carolyn Townsend and Eddie Hartman to develop it into a big screen feature.

While there's no word yet about either the helmer or cast members, it has been revealed that Chris Emerson will take seat as executive producer through his E-Squared production company. As for the story, pic will revolve around a college student who attempts to debunk the urban legend of the Mercy Killer only to find out that he is all too real and has selected her as his next victim.

August 31, 2006 07:22:52 GMT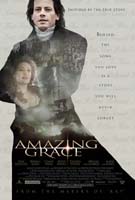 "" finally can make its way to U.S theaters. The Hollywood Reporter has learned that Independent distributors Samuel Goldwyn Films and Roadside Attractions have secured the U.S distribution rights to this slave trade-drama of Michael Apted's direction. Both companies are set to release the film on February 23 next year to mark the 200th anniversary of the British parliament's vote to abolish the slave trade.

A production of Bristol Bay Prods., "Grace" tells about the real story of William Wilberforce in his effort to end slavery at the turn of the 19th century with the help of his wife and slave trader-turned-abolitionist Rev. John Newton. Cast includes , Albert Finney, , , and . Steven Knight has been tapped to pen the script with Patricia Heaton and Terrence Malick seating as producers.

August 31, 2006 06:29:39 GMT
This summer really belongs to Disney's "." Fantastically collecting $407.5 million on domestic box office up to Sunday, August 27, the company's seafaring sequel has come out as the top moneymaker of this beach season according to stats released Tuesday, August 29 by the box-office tracking firm Exhibitor Relations.

Though it still has one more weekend to go at the summer box office, the flick's position on the first spot of the list will remain unshakable for it has scored far beyond the sum garnered by Disney/Pixar's "" which firmly takes the second rank with a $240.6 million gross. Rounding up the top three is the third installment of X-Men franchise, "" following its success in garnering $234.2 million to its pocket.

August 31, 2006 04:19:10 GMT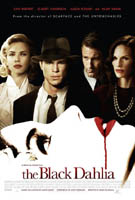 A sepia-tinted throwback to 1940s Hollywood, "" finally encountered its world premiere as it opened the 63rd Venice International Film Festival yesterday, August 30, 2006. One of the contenders for the Golden Lion, the movie thus became the first U.S film feature to be screened at this year's event, preceding its fellow Hollywood competitors consisting of "", "", and "."

Stars of the picture also came down to the festival during the opening; among them were , , , and . Others included director Cameron Crowe who's sitting on the jury and Oliver Stone whose "" is being screened out of competition.

August 30, 2006 10:02:32 GMT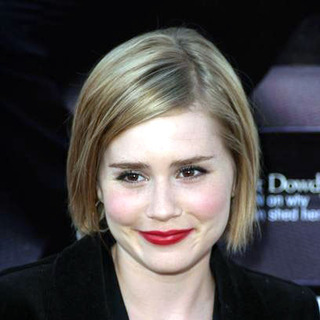 Making a great addition to the cast of "", has joined , , and to have a starring role in the project, The Hollywood Reporter has revealed.

Another dramatic feature coming from DreamWorks SKG, "Fire" centers on a woman who is helped to confront her loss of her husband by his troubled friend, played by Del Toro. Lohman herself has been billed as Del Toro's co-dependent girlfriend while Berry will portray the grief-stricken widow.

August 30, 2006 09:27:45 GMT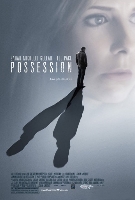 Staying firmly in the genre, has added one more thriller feature to her film resume. The actress has reached a deal to undertake a starring role in the Vertigo Entertainment's new project entitled "Addicted (2007)."

Based on the 2002 South Korean film "Jungdok", the movie takes focus on a woman whose husband and brother-in-law both end up in a coma after an accident. Thrills begin taking shape when her brother-in-law wakes up and claims to be her real husband. Swedish filmmakers Joel Bergvall and Simon Sandquist have been tapped to direct with Michael Petroni adapting the script.

August 30, 2006 08:55:31 GMT
Continues to take part in Hollywood film feature, has given his agreement to join London-set thriller "" to play a man named Petrid, whose family owns a Russian brothel.

With this inclusion, the French actor thereby is the latest addition in the project after and to come under the direction of the "eXistenZ" helmer David Cronenberg. The movie itself revolves around a nurse, played by Watts, who unexpectedly stumbles into danger when investigating the identity of a mysterious young Russian girl following her death in childbirth.