April 19, 2007 04:31:20 GMT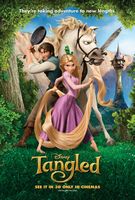 Looks like one director is not enough for "Rapunzel."

According to LaughingPlace.com, Walt Disney Feature Animation has hired a second director for the project to work as an equal alongside Glen Keane, and the lucky man turns out to be Dean Wellins, Annie-nominated animator and story artist.

April 19, 2007 03:29:59 GMT
Manages to continue dancing around high-profile film projects, "" scribe Simon Kinberg has been picked up to work on a new script of Fox 2000's adventure comedy "", The Hollywood Reporter has learned.

Intended to be an updated version of popular detective/adventure book series "The Hardy Boys", the project follows the boys, now grown up and estranged, as they reunite to solve a mystery. Kinberg is said to make start from scratch while being expected to take the story in a new direction.

April 19, 2007 03:29:11 GMT
Still seeing his latest effort of "" circulate around theaters, Joel Schumacher has given his agreement to carry out helming duties for "", a new feature coming from Paramount Pictures.

Described as a supernatural urban drama about love, betrayal and need, the project revolves around a young leader of a dangerous street gang who falls in love with the daughter of the detective hired to bring down his gang.

April 19, 2007 03:27:54 GMT
Ending his hiatus in film directing, Chris Columbus has signed on to helm fantasy feature "Percy Jackson and the Lightning Thief" for Fox 2000 while also going to serve as the movie's producer through his 1492 Pictures.

An adaptation of Rick Riordan's 2005 children book "The Lightning Thief", which is the first in "Percy Jackson and the Olympians" series, the picture revolves around a boy named Perseus "Percy" Jackson who finds out that he is the descendant of a Greek god then embarks on a quest to quell a battle between mythological deities.

April 19, 2007 03:26:35 GMT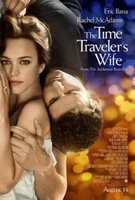 Finally, the papers are signed. Long reported to flirt with the project, at last has inked deals to star in "" accompanied by "" star , Variety has confirmed.

Based on Audrey Niffenegger's best-selling novel of the same name, the romantic drama sees Bana as Henry De Tamble, a Chicago librarian with a rare genetic disorder that causes him to shift back and forth through time. Though the disorder leads him to vanish for long periods, he tries to build a life with the woman he loves, Clare Abshire.

April 19, 2007 03:25:42 GMT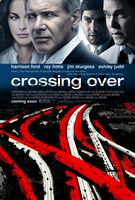 Searching for her next acting vehicle after "", Ashey Judd is reportedly engaged in talks to have a starring role in immigration drama "", which The Weinstein Company is currently setting up at its pit.

If a deal is landed, Judd will likely be billed as an immigration defense attorney who is trying to arrange the adoption of a Nigerian girl. Already included in the cast are , , , and , who turns out to only make a brief appearance in the movie.

April 19, 2007 03:24:49 GMT
Quickly securing another big screen project to work on after "", New Line Cinema and Benderspink are joining forces again to bring a comedic project titled "" to the surface, Variety has reported.

Written by Jared Bush, the picture is said to present a story of a man who thinks marriage has robbed his younger brother of his manhood and drags him on a testosterone-filled "mancation" to help him get it back. No word yet on who to star or direct, but it is learned that Benderspink's Chris Bender, JC Spink and Jake Weiner will all produce.

April 19, 2007 03:23:44 GMT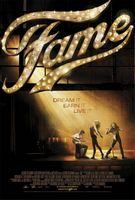 Adding the number of dance flicks in the Hollywood film industry, Metro-Goldwyn-Mayer is about to make a movie of the genre entitled "", which turns out to be a remake of the 1980 classic directed by Alan Parker and starred Irene Cara and Debbie Allen.

Confirmed the tidbit to The Hollywood Reporter Tuesday, April 17, MGM COO Rick Sands revealed that the studio is intending to retain many of the musical elements of the original that also launched a global television hit and international stage show. A writer and director have been tapped, but the identity has not yet been made public.

April 18, 2007 09:37:26 GMT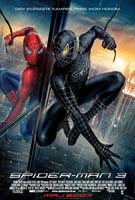 Peeling another layer on its highly anticipated flick "", Sony's Columbia Pictures has released two new international TV spots online, which sure will bring another satisfaction to the superhero fans worldwide in their anticipation to see the movie next month.

Previously aired in a Taiwanese television network, the and commercial both feature the never-before-seen footage of Venom and Sandman, the super-villains who confront the web-slinger this time.

April 18, 2007 08:59:07 GMT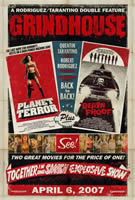 "" fans around the States really should cheer up by this time as it turns out that the double-feature flick will be kept as whole, according to JoBlo.

The site apparently has learned from an insider of The Weinstein Company that all plans to get the picture split for a summer re-release have been thrown away and so, it will continue to run as one film in U.S. theaters. The studio, however, did try to screen the two segments of movie, "Planet Terror" and "Death Proof", separately in some cinemas while keeping them together in other places with an intermission instead of the fake trailers.

April 18, 2007 08:25:14 GMT
With the lead part currently being in search, words no doubt are circulating around on who may get the coveted role in Paramount Pictures' sci-fi adventure "."

Adding the hype on this matter, the Daily Express has come with an interesting tidbit saying that "" star has been tipped to become the title character in the project, which is a remake of the 1968 flick of the same name.

April 18, 2007 07:45:29 GMT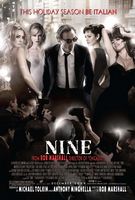 Seems to be pretty ambitious in developing the recently-announced "", The Weinstein Co. co-chairman Harvey Weinstein reportedly is determined to have some Hollywood's biggest names in the cast of the musical project.

The movie mogul has been spotted to remark that he would like A-list actresses of , , , , , plus to fill in the six major female roles of the picture, and appears to take it rather lightly in dealing with their salaries.

April 18, 2007 07:05:38 GMT
The coveted chair finally is secured by Michael Apted as Ain't It Cool News has surprisingly brought in a scoop stating the English filmmaker has already been assigned to be the director of "."

The Walt Disney Pictures and Walden Media's third installment of "Narnia" franchise, the project will be made based on C.S. Lewis' third published book of the series which finds Edmund and Lucy Pevensie helping Caspian to locate the seven banished lords of Narnia. Its predecessor, "" is currently in production for a May 16, 2008 release with Andrew Adamson at helm.

April 18, 2007 06:14:47 GMT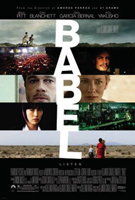 Consistently promoting fair, accurate, and balanced portrayals of Latinos in the U.S. entertainment industry, the National Council of La Raza (NCLR) for the thirteenth time is going to hold its American Latino Media Arts Awards or known as ALMA Awards and has officially revealed titles and names nominated for the prizes.

The list was made public by telecast host , NCLR President and CEO Janet Murguia, and Mario Lopez on April 16 at the Beverly Hilton Hotel in Beverly Hills, California. Winners will be named on Friday, June 1 at the Pasadena Civic Auditorium with the event being aired later by ABC Television Network on Tuesday, June 5 at 9:00-11:00 p.m. ET.

April 18, 2007 04:08:55 GMT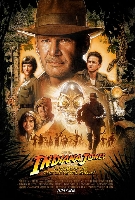 Someone familiar from the franchise may be missing in "Fourth Installment of the Indiana Jones Adventures." Recent report surfacing at Dark Horizons pointed out that Sallah, the old friend of Jones who first appeared in "Raiders of the Lost Ark", will probably not appear in this latest part of Indiana Jones series to accompany the hero's journey at all.

According to Dark Horizons, actor John Rhys-Davies who played the character has revealed through a third party that Sallah has been written out of the project's script in favor of "a younger cast." The site also speculated that the "Lord of the Rings" trilogy star presumably "has not been asked to be in Indy 4 or even approached about it."