September 19, 2007 03:13:28 GMT

Once more, the moviegoers' patience are being tested.

Walt Disney Pictures and Universal Pictures have both came to decisions to push back the release date of their anticipated features of "" and "", respectively.

September 19, 2007 02:37:13 GMT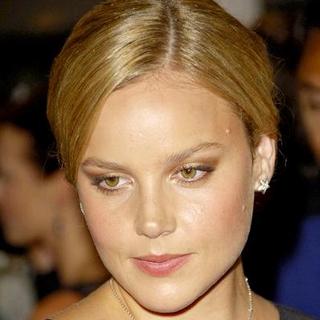 Amid the indication made earlier by her best friend, fellow actress , has firmly debunked persistent speculations that she is up for a Bond girl role in the upcoming "Bond 22."

"I haven't had any meetings or any conversations about it, no," so the Australian beauty stated upon being asked about the rumors by MTV. "Sorry, mate."

September 18, 2007 10:12:53 GMT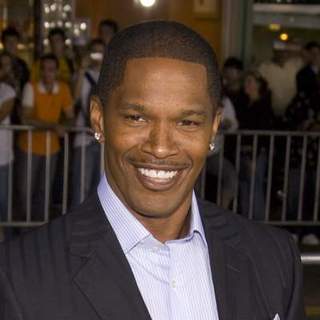 Handfuls of notable Hollywood figures ignited massive excitement from fans and moviegoers alike when they blended together nicely to attend the L.A. premiere for Peter Berg's "" on Monday night (September 17).

Taking place at Mann Village Theater in Westwood, Los Angeles, the special occasion marked the gathering of the film's cast members consisting of , , , , , , and . Big portion of attention inevitably went to Garner as the lead female, who looked dazzling in her long, red dress.

September 18, 2007 09:13:20 GMT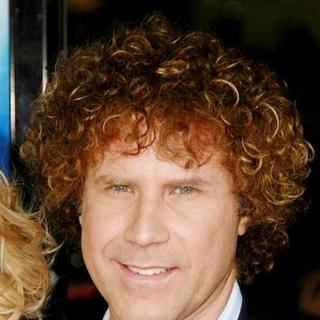 Many ways can be invented to raise fund for charity, and one of them has already been made by Hollywood actor . Reports around the net brought up interesting info stating the funnyman is auctioning off the chance to land a cameo part in his next film "" with proceeds going to Cancer for College foundation, formed by his college buddy Craig Pollard.

Bidding started at $5,000 yesterday, September 17, 2007 on and will run until Wednesday, September 26. Highest bidder will be announced on Thursday, September 27 to then meet the "" star at the 14th annual Cancer for College gold tournament dinner held on the next day in California before joining him on the set of the comedy in October 2007.

September 18, 2007 08:19:51 GMT

Just as the leading ladies from the show are coming back for the big screen project, they will likely bump into some familiar male faces once again. Yes, MTV Movies Blog claimed to have learned from New Line Cinema that Jason Lewis and David Eigenberg are both set to return for "" as Jerry "Smith" Jerrod and Steve Brady, respectively.

The two thereby join who is reprising his role as Mr. Big, the man whom Carrie Bradshaw has an on/off relationship with. New York-born actor Evan Handler is also returning as Harry Goldenblatt, Charlotte York's current husband.

September 18, 2007 07:36:55 GMT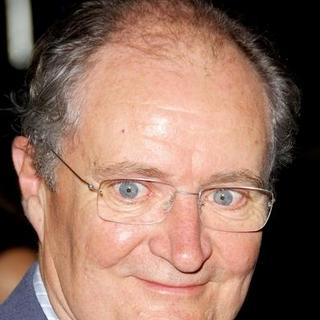 Engaged in an exclusive interview with Dark Horizons, openly disclosed to the site that he would take part in "" as the obese former Potions Master Horace Slughorn.

The former head of Slytherin house, Slughorn, in the eye of the Oscar-winning thesp, is a "retired teacher of magic who's drawn back out of retirement" by Harry and Dumbledore because "he's got some secrets they need in the battle against the Death Eaters."

September 18, 2007 05:21:51 GMT

Good news has come for those of you who are extremely curious to see what will happen next in the second season of NBC's "Heroes." A new trailer for the series has delightfully been posted exclusively on MySpaceTV, presenting a never-before-seen footage for all fans worldwide to look at.

Also worth to check out is a cool behind-the-scenes video with the show's production designer Ruth Ammon, which you can view on MySpaceTV as well by clicking this for sure. In the meantime, do enjoy some production photos taken from scenes in the series' upcoming new season below.

September 18, 2007 04:35:38 GMT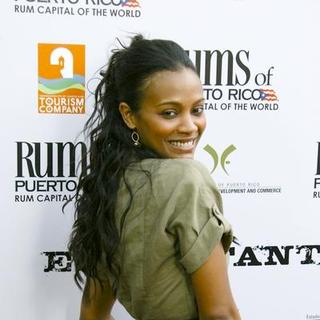 It appears that the last month's scoop from TrekMovie.com indeed rings true. News by The Hollywood Reporter has just stated is now in final negotiations to board highly-anticipated flick "" as Lt. Uhura, the chief communications officer on the USS Enterprise.

If deals are inked, the actress will officially join the likes of , , and , who have all been confirmed for the project with Yelchin playing the young Pavel Chekov while Quinto and Nimoy becoming the young and older version of Spock, the Enterprise's Science and First Officer, respectively.

September 18, 2007 03:24:19 GMT
Walt Disney Pictures has finally brought up what fantasy fans have probably been waiting for these past months. Yes, it's none other than the first official poster for "", the studio's next installment of Narnia film franchise.

Presenting a tagline of "A New Age Has Begun", the poster, as seen on the left, features the titular character himself, played by English actor , with Aslan the Lion in the background.

September 17, 2007 09:39:52 GMT
New Line Cinema is giving a new task to Appleton-born filmmaker Terry Zwigoff. Yes, the man is about to perform his helming duties on "", the studio's comedy spoof it sets up alongside BenderSpink, Variety has reported.

Apart from directing the flick, Zwigoff is also working on a rewrite on the script, originally penned by John Francis Daley and Jonathan M. Goldstein, with Daniel Clowes, his co-writer in "Ghost World" and "." For their effort in the former one, the duo received a nomination in best adapted screenplay slot at the 2002 Academy Awards.

September 17, 2007 09:05:00 GMT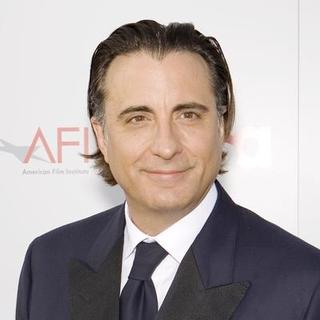 Accused for mimicking a Californian man 's life in 2005's "", which he starred, directed, and produced, has been subjected to a legal suit filed at Los Angeles Superior Court by Carole Lee Shulman.

According to TMZ.com, the actor was claimed by Shulman to steal the identity of her husband Eddie "Shu" Shulman for the movie, which centers on a Cuban nightclub owner fleeing the country's oppressive regime for New York. The man was reported to be a saxophone player who got exiled from Cuba for freedom of expression after Fidel Castro took over in 1958.

September 17, 2007 08:37:01 GMT
Appealing to men for its violent, R-rated content and also to women for its leading star Jodie Foster, vigilante movie "" easily transcended gender to fare high in ticket sales and secure the top spot of weekend box office ended Sunday, September 16, 2007.

Scooped $13.5 million in its first three day-run, the Warner Bros. Pictures revenge tale outdistanced last week's champ "" as the Western flick took lower tally of $8.93 million during its second run in the competition. Another new release "" came up as the second runner-up, scoring slightly lesser at $8.76 million.

September 17, 2007 07:47:11 GMT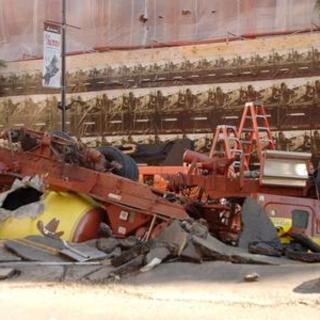 Big mess happened on the set of Peter Berg's "" as crew continued filming at Hollywood Boulevard on Thursday, September 13, 2007, but fear not, folks, it was just for the purpose of the flick only.

Pictures taken from the site that day displayed few large damages made on a street, presumably intended for action scenes in the movie. Two cars, a Ford Taurus and Daewoo, collided with a truck crashing upside down on the road, cracking the asphalt.

September 17, 2007 07:14:05 GMT

Rumor mill is now grinding on a new topic about "": the release date of the first trailer for the highly-anticipated adventure flick.

An inside source to Ain't It Cool News has brought in a tidbit saying fans can expect it to arrive in front of "" when the motion-capture picture hits theaters this November on date 16. Recalling executive producer George Lucas' previous hint of the trailer to come around Thanksgiving, the day seems to be a fitting time for it to finally greet the moviegoers.

September 17, 2007 05:25:31 GMT

More images from the set of "" in Toronto have made their way to appear online by now, thanks to RoninKengo from thesixthestate.net.

The new pictures were shot yesterday, September 16, 2007 during the crew's preparation to film scenes on the city's Yonge Street, which has been turned into a Hulk-Smashed version of Harlem. Shooting reportedly will be carried out on the location until this Wednesday, September 19.