March 15, 2007 08:06:26 GMT
An award event in which winners are voted by the children who watch Nickelodeon cable channel, the Kids' Choice Awards has finally unveiled its lineup of nominees for film categories as it is held for the twentieth time this year.

Competing for the title of Favorite Male Movie Star are four well-known talents of , , , and while those like , , , and all scoring in the Female side.

March 15, 2007 06:32:27 GMT
One apparently is not enough for an acclaimed artist like . Previously partnering with Netflix, Inc.'s division Red Envelope Entertainment to executive produce "Tony Bennett: The Music Never Ends", a documentary about the prominent recording singer, the man now is reported to make another about U.S. jazz pianist Dave Brubeck.

Eastwood is said to serve as producer on the feature, tentatively titled "Dave Brubeck -- In His Own Sweet Way" alongside Bruce Ricker who will also direct. The twosome previously teamed up to bring a documentary about fellow jazz artist Thelonious Monk titled "Thelonious Monk, Straight No Chaser" in 1988.

March 15, 2007 04:52:22 GMT
Adding the hype surrounding "Bond 22", Australian magazine New Idea has brought in an interesting tidbit that native actress is being considered as "the top of a shortlist of contenders" to become the next Bond girl in the project and is expected to fly to Singapore to meet with producers Barbara Broccoli and Michael G. Wilson to have talks about it.

"Abbie is perfect because she is not familiar to film audiences, but at the same time people have become intrigued by her," a source told the magazine, citing an unnamed insider at Bond studio MGM. "She may not have enjoyed being caught up in a scandal at the time but it certainly helped her profile."

March 15, 2007 03:47:19 GMT
Not yet reached one year old, Shiloh Nouvel Jolie-Pitt has already followed the trail of her parents in film industry. Yes, this baby girl of has reportedly made a cameo appearance in the hunk's latest big screen project, "", which was shot in New Orleans, Louisiana where he has been settling in for couple of months.

A source revealed to National Enquirer magazine that Shiloh's inclusion in the movie was actually accidental after the twin sisters hired to take turns playing the daughter of 's character "wouldn't settle down." Upon learning this situation, Pitt quickly came to an idea to put Shiloh in as replacement.

March 15, 2007 03:02:46 GMT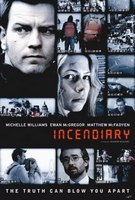 The beautiful duo from the upcoming "" is back for more. Yes, and have reportedly been picked up to topline "", a contemporary drama about the emotional aftermath of a suicide bombing in London, with co-starring.

Based on a novel of the same name by British author Chris Cleave, the picture revolves around a woman whose world turns upside down after her husband and baby boy both are killed in a suicide bombing at a soccer match while she herself was cheating on him at the time. Billed as the devastated woman is Williams while McGregor and Macfayden will play the man whom she has an affair with and her deceased husband's former superintendent, respectively.

March 15, 2007 02:15:14 GMT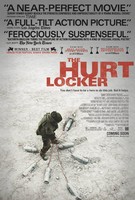 Probably this could be the dream team moviegoers often imagine of. Production Weekly has learned that , , , and are joining forces to highlight an Iraq-set action drama entitled "."

Set to enter production later this spring, the project centers on an elite Army bomb disposal unit who get forced to play a risky game of cat-and-mouse in the chaos of war and have to come together in a city where every person is a potential enemy.

March 14, 2007 09:58:10 GMT
On high spirit to repeat his "" success, Frank Coraci has come onboard to helm a high-concept adventure comedy titled "" which is a joint production of 20th Century Fox and Terra Firma Films, The Hollywood Reporter has revealed.

Being under wraps for quite a long time since its rights got obtained in 2004, the flick focuses on a group of working-class men who break free from their mundane lives and sail to the high seas using the yachts of their greedy former bosses. In the process, however, they eventually find their manhood by becoming modern-day pirates.

March 14, 2007 09:24:10 GMT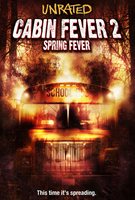 In the follow-up to the inclusion of both Alexi Wasser and Larry Fessenden, Tonic Films has delightfully brought more talents into the cast of its "", along with two old members from its predecessor, "."

Included in the new lineups are "30 Rock" star , Mark Borchardt, Noah Segan, Marc Senter, and Rusty Kelley while those set to reprise their role will be none other than Rider Strong and Giuseppe Andrews, who return as Paul and the oddball Deputy Winston, respectively.

March 14, 2007 08:45:31 GMT
Woody Allen at last gets what he has been eyeing of lately. The famed filmmaker for the third time has successfully had onboard to take part in his untitled Spanish project, making the beauty the actress he has used most frequently since his early runs with and .

Previously featured in Allen's "" and "", Johansson, together with "" star , therefore joins previously-announced and in the cast lineup. The New York native is last seen playing in Christopher Nolan's "" and will next grace the big screen through "" which opens April 20 this year.

March 14, 2007 08:07:02 GMT
Back to his roots in thriller genre, Bryan Singer has received the green light from United Artist to go on with his untitled new project, which will be the company's second film production under the Cruise/Wagner era after "."

Slated to be the filmmaker's next directorial effort, the picture will have a WWII setting and be similar to his 1995 effort "The Usual Suspects" in that it is a multi-character ensemble piece. Not only that, "Suspects" scribe Chris McQuarrie has also been brought along into the flick to pen the screenplay as well as to produce alongside Singer.

March 14, 2007 07:35:51 GMT
Set to repeat the stunning onscreen collaboration between him and as seen before in "Monster's Ball", has signed on to once again play opposite the Oscar-winning actress in Lionsgate's dramatic feature "."

An adaptation of Nate Blakeslee's non-fiction book "Tulia: Race, Cocaine, and Corruption in a Small Texas Town", the picture finds Berry as an attorney who attempts to expose a corrupt and racially motivated rash of drug convictions in the rural town. What role Thornton is assigned to portray, however, has not yet been revealed.

March 14, 2007 06:41:36 GMT
In the middle of its success to top the weekend box office in its debut, "" gloriously turns out to set an opening weekend record for an IMAX Hollywood simultaneous release as it got screened in 62 domestic IMAX theaters.

IMAX Corporation and Warner Bros. Pictures announced on March 13, 2007 that the epic feature satisfyingly gathered $3.6 million in total so far, pulling an amazing amount of $58,000 per screen average to make a new record for a Hollywood IMAX title

March 14, 2007 05:02:20 GMT
Looks like the major cast lineup of "" is finally completed.

NarniaWeb.com, a comprehensive fan site dedicated to the series, has claimed that filmmakers of the flick has at last given the major role of King Miraz, usurper to the throne of Telmar and occupier of Narnia, to acclaimed Italian actor Sergio Castellitto, who most recently lent his voice to the French version of Luc Besson's "."

March 14, 2007 03:58:46 GMT
Attending this year's ShoWest in Las Vegas to promote "", director Brad Bird has opened up interesting tidbit saying that veteran actor is joining the voice cast of the animated flick as a food critic named Anton Ego.

The eighth animated feature film from Disney/Pixar, the movie presents the story of a rat named Remy whose passion for cooking leads him into a hilarious and exciting race that turns the culinary world of Paris upside down. Other cast members include , , Brian Dennehy, and Janeane Garofalo with "" helmer Brad Bird directing for a June 29, 2007 release in the U.S.

March 14, 2007 03:29:28 GMT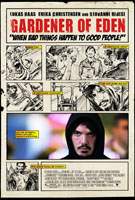 Took shape in 2002 in the wake of the World Trade Center attack to "enable the international film community and the general public to experience the power of film by redefining the film festival experience", the Tribeca Film Festival finally revealed the long list of films participating as it celebrates its sixth anniversary this year, set to take place in New York City on April 25-May 6.

In total, the event will present 159 feature films and 85 shorts that include 75 world premieres, 4 international premieres, 32 North American premieres, 18 U.S. premieres, and 20 New York City premieres with eighteen movies and sixteen documentaries competing in World Narrative and World Documentary Feature Film Competitions, respectively.