March 24, 2007 05:04:54 GMT
Yes, our one-eyed hero Snake Plissken is going to retreat to the start line instead of merely repeating his heroic yet thrilling attempt in rescuing the U.S. President.

Neal Moritz, producer of the recently-announced "", has revealed in a brief interview posted in the latest issue of Entertainment Weekly that the project will positively recount "how Snake became Snake" and present "almost an origin story" in it.

March 24, 2007 04:02:58 GMT
Everything finally turns out as expected by Warner Bros. Pictures. The company's President of Production Jeff Robinov has officially announced on Friday, March 23 that will indeed continue her role as Hermione Granger for the final two installments of "Harry Potter" series, along with and .

"It would be inconceivable to imagine anyone else in the roles with which they have become so identified, so we are thrilled and proud that Daniel, Rupert and Emma have chosen to complete the arc of their characters in the final two films," so Robinov remarked.

March 23, 2007 09:55:06 GMT
Scoring a satisfying result with its latest production of "", Castle Rock Entertainment is now preparing for another romantic feature.

The studio has obtained the rights to film "" from screenwriter J. Mills Goodloe in a preemptive bid and will develop it with its own funds. Little is known about the project since its plot details are being kept under wraps, but it is said that the flick will be a contemporary romantic drama set in New York City.

March 23, 2007 09:26:14 GMT
Sets to evoke the spirit of heroism among the movigoers, Warner Bros. Pictures is in progress to develop "". a film feature about Nathan Hale, a captain in the Continental Army during the American Revolutionary War who was widely considered America's first spy.

Based on M. William Phelps' upcoming biography "For the Sake of Liberty: America's First Spy", the picture will likely to follow the last years of Hale's life, especially after he volunteered for an espionage assignment authorized by the States' first intelligence organization. No words yet on who will either star in or direct.

March 23, 2007 08:49:14 GMT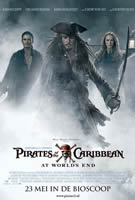 Continues to spoil the fans of "Pirates of the Caribbean" franchise, Walt Disney Pictures has smoothly activated the for its highly anticipated "" following the recent release of its trailer also clip on Yahoo! Movies.

Those who come to the site are able to travel around the streets of Singapore as well as meet the Pirate Lord Sao Feng and get inside Davy Jones' Locker to be reunited with Captain Jack Sparrow. Furthermore, the visitors can also watch the new trailer, view gallery images, and download screensavers, wallpapers, plus the official poster. Meanwhile, online adventures will continue two weeks later to Tortuga Port and Shipwreck Cove.

March 23, 2007 08:12:55 GMT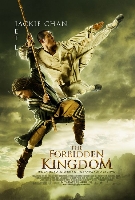 Willing to exhibit more action to moviegoers next, is involved in final negotiations to take starring part in "Jackie Chan/Jet Li Project", also known as "J&J Project", The Hollywood Reporter has revealed.

If everything runs smooth, the "" star will likely be billed as a troubled seventeen-year-old wannabe kung fu warrior who is sent back in time to ancient China on an impossible mission. has already been plotted to play a monk while the Monkey King, who becomes the main target in the mission.

March 23, 2007 07:34:22 GMT
Opts for more big screen roles after being seen on the small one for some time, particularly that of "Charmed", has given her agreement to portray the tragic B-movie staple Susan Cabot in a biopic of the actress entitled "."

Based on a Premiere magazine article written by John H. Richardson, the project will chronicle Cabot's rise on the B-circuit, in which she was a favorite of director Roger Corman, up to her death at the hands of son Timothy, who bludgeoned her with a weightlifting bar when she was fifty-nine years old.

March 23, 2007 07:00:27 GMT
The female cast of "Winged Creatures" keeps growing. Following the inclusion of and , filmmakers of the project have added two more names of and Embeth Davidtz in the lineup, The Hollywood Reporter has learned.

Adapted from the novel by Roy Freirich, pic revolves around the witnesses to a brutal murder suicide in a fast food restaurant who are left to divine their own individual paths to understanding their mortality and connection to society.

March 23, 2007 06:11:06 GMT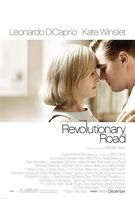 The phenomenal onscreen couple is back, at last. Yes, and will stand together again in one frame for the first time after their appearance in James Cameron's 1997 mega-hit work "Titanic."

Variety has reported that the twosome has signed on to be the leadstars in "", which will be produced under DreamWorks Pictures banner. Winslet's husband Sam Mendes is on duty to direct as well as produce alongside John N. Hart, Scott Rudin, and Bobby Cohen in association with BBC Films.

March 23, 2007 05:08:29 GMT
Words apparently keep going around on which characters to appear on Warner Bros. Pictures' recently announced "Justice League of America."

Apart from buzz about Superman being put in the live-action feature, rumors have circulated that Batman might not be included in the project because the black-caped hero is "too big to waste" on a film like it.

March 23, 2007 03:45:52 GMT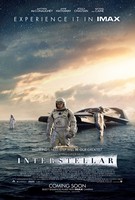 Well, this no doubt will be such a huge writing stint for Jonah Nolan in his early career as a screenwriter. Variety revealed that the man has delightfully been appointed by Paramount Pictures to take responsibility in working the script for its "", which renowned filmmaker Steven Spielberg is attached to direct.

Intended to be a space adventure feature, the project will focus on the explorers who travel through a wormhole and into another dimension. The plot was first informed by Kip S. Thorne, a Caltech physicist and expert on relativity, whose scientific theory claims that wormholes exist and can be used for time travel, which then intrigued Spielberg as he attended a Caltech workshop on the subject.

March 22, 2007 09:58:20 GMT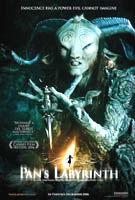 A fanciful and chilling story set against the backdrop of a fascist regime in 1944 rural Spain, "" gloriously came out as the big winner at this year's Ariel Awards ceremony, held Tuesday, March 20 at Mexico City's Palace of Fine Arts.

Nominated in twelve categories, the flick wonderfully scooped up nine honors altogether, notably the best picture and director for Guillermo del Toro. The rest were best actress trophy for Maribel Verdu, best cinematography, art direction, original score, makeup, costume design, and special effects.

March 22, 2007 09:21:11 GMT
Shies away from the spotlight to take seat behind the camera, is on the way to make his feature directorial debut. Variety has learned that the Oscar-winning actor has signed on to helm a big screen project entitled "" for Universal Pictures and Imagine Entertainment.

A fact-based drama about a counterculture movement in a surf community in Australia, the picture will put its base on the documentary feature of the same title which concerns three brothers named Sunny, Koby and Jai Abberton who began the underground surfer movement in the inner-Sydney seaside suburb of Maroubra.

March 22, 2007 09:05:09 GMT
The story of "" is going to have another chapter for sure. Variety has reported that producer Jerry Weintraub and helmer Andrew Fleming are gearing up a sequel to the flick with reprising her role as the titular character.

The first installment, set to hit theaters on June 15 this year, is based on characters created by Carolyn Keene and centers on a female teenager named Nancy who gets involved in the case of a beautiful actress' mysterious death when she accompanies her father to Los Angeles. Lined up in the cast are , Tate Donovan, and , to name few.

March 22, 2007 08:09:02 GMT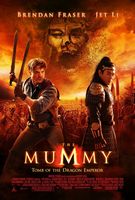 Turns out the rumor does ring true. The Hollywood Reporter has delightfully brought in good news that is holding negotiations with Universal Pictures to play the main villain in "The Mummy 3."

The third installment of "Mummy" franchise, the project has already had Rob Cohen on duty to direct based on script penned by Alfred Gough and Miles Millar. While the likes of Sean Daniel, Stephen Sommers, and Bob Ducsay also Jim and James Jacks are all confirmed to produce, no deals come yet from stars of the two previous films, and .