September 29, 2007 02:39:29 GMT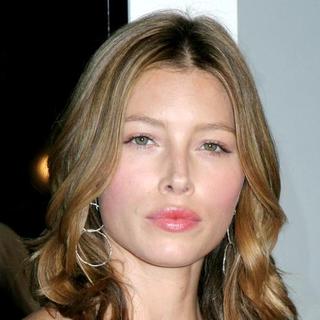 It is not happening, folks, you won't see don the Wonder Woman suit. Entertainment Weekly has brought in report stating the beauty has came to a decision to pass on playing the female superhero in "Justice League of America", Warner Bros. Pictures' live-action adaptation of the DC Comics characters.

Biel was reported to be in talks for the role earlier this week, becoming the first acting talent confirmed to be up for a starring slot in the fast-tracking project. The actress currently is near to complete filming on ensemble drama "" and slated to next undergo shooting for "" under the direction of Bruce Beresford.

September 28, 2007 09:45:53 GMT
A computer containing the screenplay for Francis Ford Coppola's new project "" got stolen by armed bandits when they raided the famed filmmaker's Argentine headquarters on Wednesday night (Sept 26).

An independent news agency, Noticias Argentinas, reported at least five people broke into the offices of Zoetrope Argentina, tying up employees then taking computers, cameras, and other valuables. One of the computers taken turned out to store a script for the movie, which is set to start shooting next year.

September 28, 2007 09:08:33 GMT
The admired, popular mausoleum will finally have its own story, with two big names starring in for sure. Yes, has revealed to the Times of India that he is set to act opposite Bollywood beauty in a film feature about Taj Mahal.

"The movie is on the building of the Taj Mahal," the Oscar winner remarked, adding "I had spoken to Aishwarya last year while we were working on and she very generously agreed to do the movie with me."

September 28, 2007 08:25:51 GMT
The initial refusal previously experienced by "" makers in filming at Berlin's Bendlerblock now is also happening to -starred "." Variety reports that the project has been denied permission to take scenes at historical Sachsenhausen concentration camp, which is located north of Berlin, Germany.

Spokesman for the curators at the site, Horst Seferens, said the filmmakers had asked for an approval to use the location for a key scene in the movie, but the request was ultimately turned down. The man further explained that only documentary filmmakers are allowed to shoot the place, which is now used to commemorate millions of Jews in the Holocaust.

September 28, 2007 07:18:41 GMT

Apparently vampire has become such an interesting creature to explore for David S. Goyer. Directing "" in 2004, the man now is back for another pic of the blood-thirsty creatures in "."

Produced under New Regency banner, pic is a big screen adaptation of Mike Mignola and Christopher Golden's illustrated novel which was just published by Bantam. Story is about the awakening of supreme evil on Earth and concerns a man named Lord Henry Baltimore who gets bitten by a demonic vampire bat on a WWI battlefield. When the plague destroys his family, Baltimore creates a team to hunt and fight the Red King, the embodiment of all evil.

September 28, 2007 05:06:16 GMT

The next work of Pixar Animation Studios, "" , has now got its initial poster, it seems.

The one-sheet, as seen on the left, was first posted by Thomas Huxley of UpcomingPixar.blogspot.com who has claimed to obtain it directly from Buena Vista International, known as the company distributing all features produced by Pixar.

September 28, 2007 04:12:54 GMT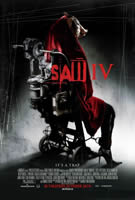 Following the launch of gruesome "Autopsy" clip two weeks ago, two new images from "" have now been put online by Moviesonline.ca which are likely to bring more curiosity on fans of the horror franchise.

Taking a look on both pictures, the first one undoubtedly alerts us to a new Glass Box Trap while the second surprisingly features an alive and seemingly healthy Jigsaw. As the twisted serial killer was killed in "" while producer Mark Burg previously stated that the character would be neither a ghost nor confined to flashbacks, his appearance could probably indicate that the movie may simply be not linear with the other "Saw" films.

September 27, 2007 09:32:58 GMT
Moving from zombies to vampires, "" director Russell Mulcahy is about to assume helming duties on "Zen in the Art of Slaying Vampires", another action movie developed by CP Productions.

An adaptation of a novel by Steven-Elliot Altman that's the first in a three-book series, the project centers on a man tuning into a vampire who attempts to overcome his murderous instincts and thirst for blood through Zen meditation. A struggle for his soul then ensues between the blood-thirsty creatures and the zen masters.

September 27, 2007 09:14:04 GMT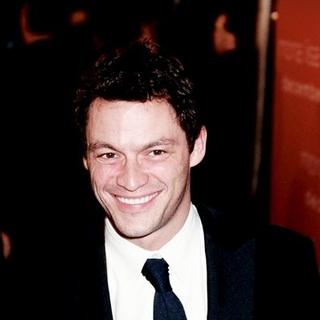 Two weeks ago, Paddy Considine was noted to remark that talks on him playing Jigsaw in "" had been dropped because Lionsgate decided to go with their first choice for the role. Seems the person's identity has been revealed by now, and guess who, it turns out to be "" star .

Yes, director Lexi Alexander has confirmed on her official website that the Sheffield-born actor is billed to play the character, the main antagonist in the project also the archenemy of the titular character. Along with this, Alexander also informed that T.J. Storm and Wayne Knight would play Maginty and Microchip aka Linus Lieberman, respectively, the latter being the lone confidant who supplies guns and ammo for our vigilante hero.

September 27, 2007 08:17:05 GMT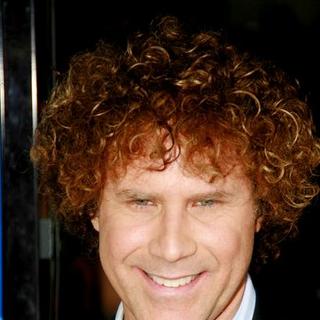 Time has finally come to learn about who made it to land the cameo role in "" that previously auctioned for charity: it's a 10-year-old boy from Dallas whose father bought him the part for a sum of $47,100.

"Winning this auction means a lot to me on a very personal basis," the father, who asked to remain anonymous, said in a statement released by the Cancer for College foundation. "I lost my mother to ovarian cancer a few years ago, so I feel fortunate that my 10-year-old and I are able to participate in an event involving Cancer for College and Will Ferrell."

September 27, 2007 07:36:53 GMT

Speculations about who to play who in the hugely-anticipated "" keep buzzing around loudly, and now have two new names as the possible contender for Scotty and Captain Kirk each.

Regarding the Scotty role, TrekMovie.com has confirmed that "Stargate: Atlantis" cast member Paul McGillion recently auditioned for the part in Los Angeles. The 38-year-old actor, just like the original Scotty's portrayer James Doohan, is also a Canadian, albeit a Scottish-born one who can do the required flawless Scottish accent, and was quoted to informed the site, "Obviously it would be a great honour to follow in James Doohan's footsteps."

September 27, 2007 06:22:38 GMT

More substantial information on "" has come in, thanks to "The Sarah Connor Chronicles" consulting producer James Middleton, who is overseeing the development of the project.

Revealed to IGN that the flick is being intended to be put in preproduction next month for a 2009 release while saying no name is attached yet to direct, Middleton delightfully gave out some important tidbits on the movie, which sure will provide fans a basic understanding about it:

September 27, 2007 04:37:44 GMT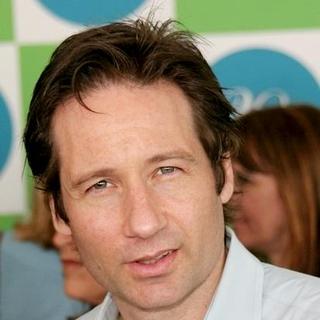 Bringing good news to the fans of the famous sci-fi franchise, has let it slip in an interview with Movieweb that the follow-up to 1998's "The X Files" is being prepared for a production start this December.

"...The script is written and as far as I know we're all trying to shoot in December at some point," so the actor remarked. "We would all love it if we could keep it a secret and just give everybody a fresh experience of not knowing what the movie's about. I know if I was a fan of the show I would kind of be excited to be surprised."

September 27, 2007 04:01:41 GMT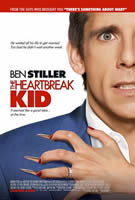 Unveiling more of the fun that can be found in -starrer "", Paramount Pictures has delightfully brought up three new clips from the movie onto the net for comedy fans to take glimpses at.

One of them is posted exclusively via while two others are available in QuickTime format. Of the two, one is put under the title of "Give Her Back the Undies" which you can see in either or size. Same thing goes for the other, called "Pill Stuck Up My Nose", as it comes up in and size as well.

September 26, 2007 09:29:04 GMT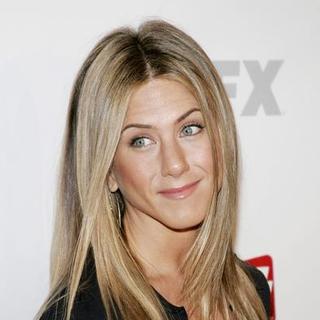 Stacking handfuls of big screen roles into her acting resume this year, has just added into the list another one for "Traveling" which will see her star opposite Golden Globes-nominee .

Here the beauty is said to portray a floral designer working in a hotel in Seattle where a charismatic self-help guru is holding a weekend seminar on coping with grief. The two then become to know each other and she factors heavily into the guru's realization that he practices none of the principles he teaches.